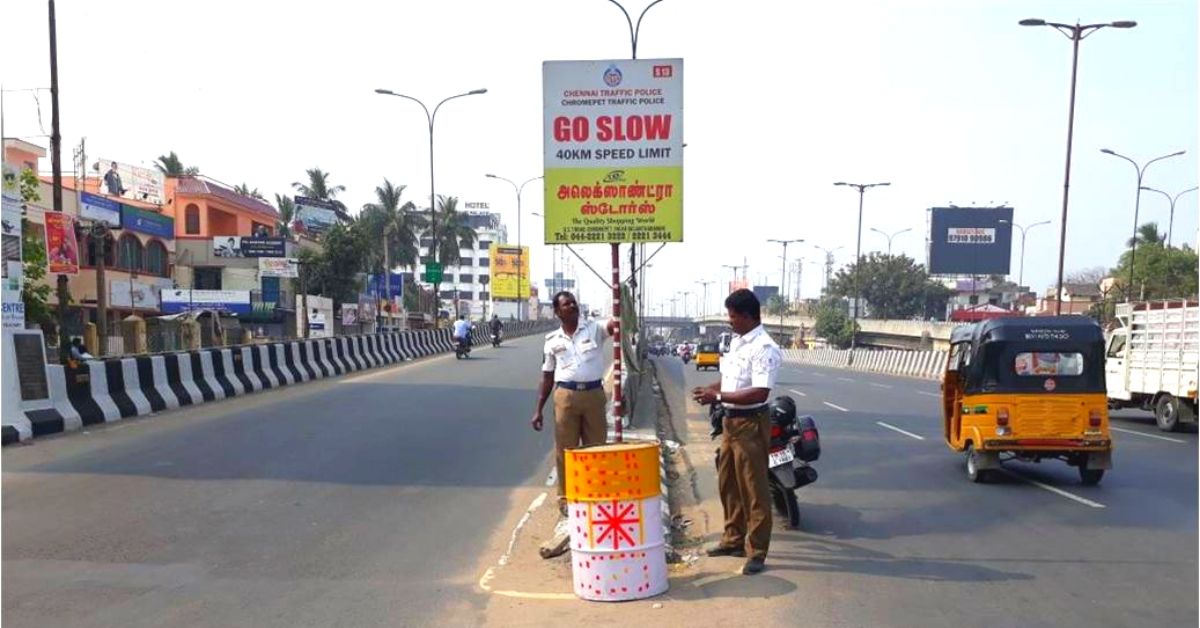 "At the end of the day, you need to save the victim. Our ambulances should be in a position to respond very fast. A lot of data analytics was done to understand where we should position our ambulances."
Earlier this year, the Supreme Court-appointed three-member road safety committee led by Justice (retd) KS Radhakrishnan praised Tamil Nadu's efforts in reducing fatalities in road accidents, and the numbers don't lie.
According to the National Crime Records Bureau, out of 1,47,913 accident deaths in 2017 across the country, 16,517 took place in Tamil Nadu. In other words, the state accounted for nearly 11% of all road fatalities in the country. In the following year, the number of deaths fell to 12,213. This is a drop of 24.39%.
The decrease is all thanks to the efforts of critical stakeholders, including:
1) The police department, which seeks to enforce the rules.
2) The health department, which seeks to ensure that systems are in place to deal with emergency trauma care and helping people access these critical services.
3) The transport department, which seeks to ensure quality in providing licences and fit vehicles.
4)The highways department, which seeks to oversee the conditions on the road and transport department deciding on who obtains a vehicle and whether it receives a fitness certificate.
In all these avenues, policy decisions were being taken based on rigorous data analytics. In addition to this, the reason why Tamil Nadu succeeded was that all stakeholder departments worked as an integrated entity, particularly at the field level.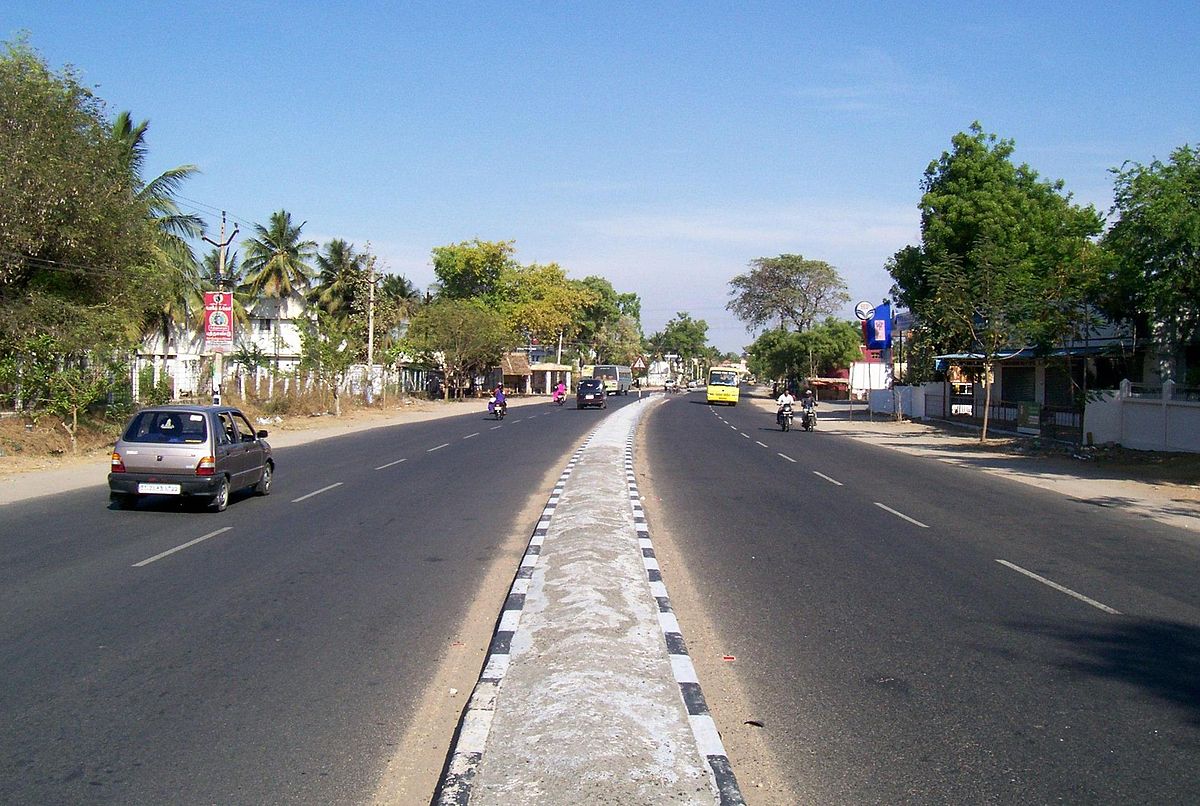 "At the end of the day, you need to save lives. Every resource that can work towards saving lives should be available at the time and place when required. This involves deep understanding of the processes, improving them based on data and more importantly having people on ground who actually implement them," says Professor Venkatesh Balasubramanian of the Engineering Design Department, IIT Madras and Adviser, Tamil Nadu Accident & Emergency Care Initiative (TAEI), Government of Tamil Nadu, speaking to The Better India.
One of the steps that authorities took was to divide roads in 2 km grids to map accident hotspots in the state. Collecting further data on road accidents, it was then uploaded onto an application called the Tamil Nadu Geographical Information System.
Authorities identified the deadliest points across the state, which accounted for nearly 40% of all road fatalities and shared all this information with the police. This was also used for a variety of improvisations starting from positioning ambulances to identifying locations for TAEI Centres (public hospitals equipped with a high dependency ward and a multidisciplinary critical unit) in the State.
---
Also Read: 'No Help' No More: How Indian Cops Are Taking Emergency Help to The Next Level
---
What authorities also found was that even though the numbers showed that 70% of the cases were recorded as "driver's fault," there was a lot more that met the eye, specifically, a correlation between the size of the roads and incidences of road accidents.
With bigger roads came a higher chance of road accidents. Speaking to the Times of India, transport commissioner C Samayamoothy says that 37% of road fatalities took place on national highways, 34% on state highways and 19% of major district roads.
Naturally, these are spaces where motorists tend to speed up.
Responding to this data, the authorities built more speed breakers, signages and increased police patrol presence to dissuade motorists from speeding.
More importantly, with the data in hand, authorities also had ambulances from the 108 service waiting near these accident-prone zones on standby with the average response time improved to 13 minutes in cities and 17 minutes in rural areas across the State. With the 108 app in place, callers didn't have to describe their precise location to seek help. On the dashboard of the ambulance driver, the 108 app would help mark out the exact location of the accident.
The 108 call centres used technology solutions like dual-tone multi-frequency signalling (DTMF) to improve services. When linked to computers in the call centre, DTMF devices help identify their location. This information is then sent to an ambulance driver who will reach the spot within minutes. The caller does not require an internet connection or identify his exact location.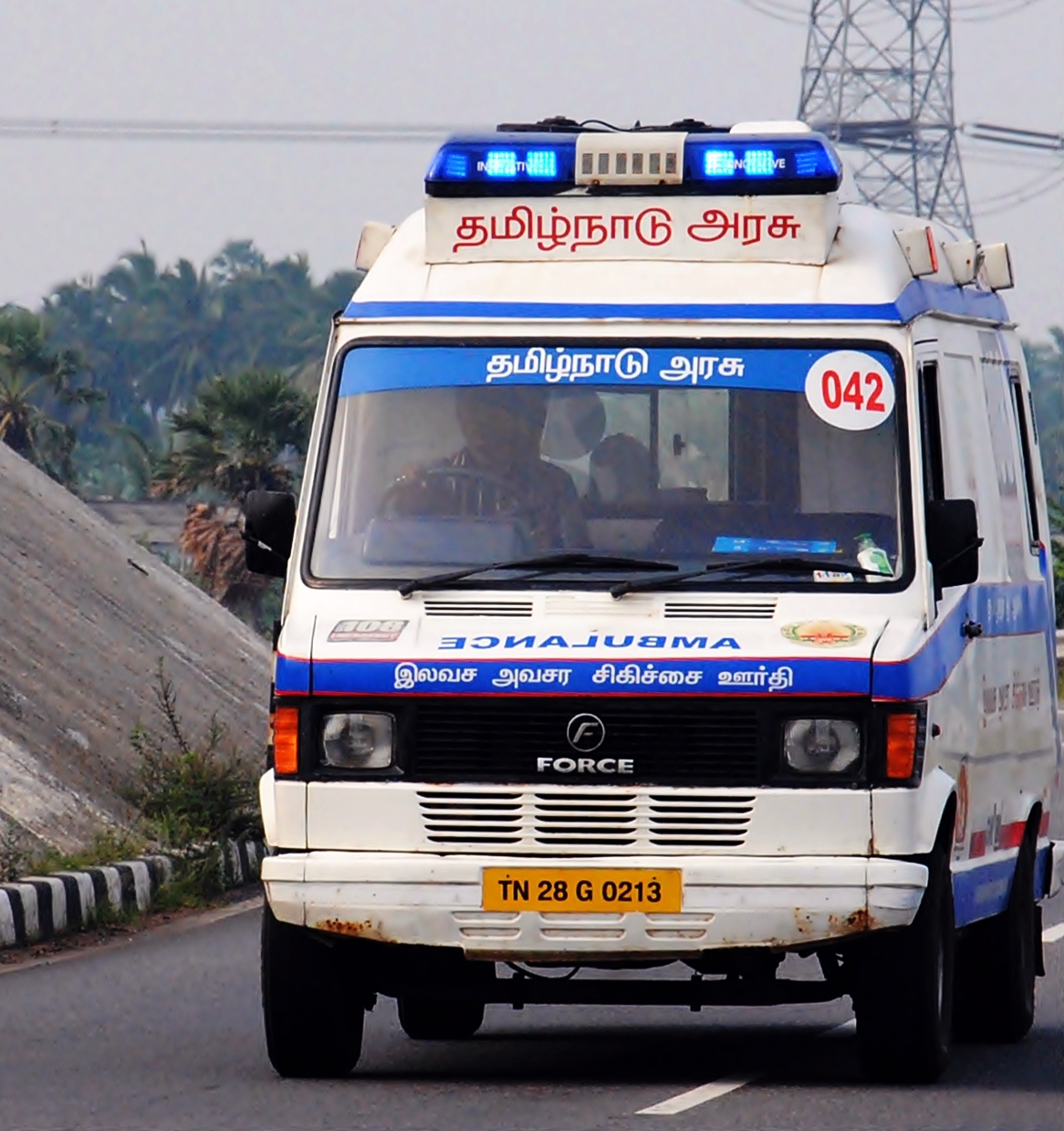 However, an internet connection is necessary for the GPS-enabled ambulances. What this system does well is identify the caller's location even though the latter may not have an internet connection, send information to him/her via SMS, and a link to the 108 app installed in the ambulance driver's smartphone with all necessary information.
However, the biggest difference has come in how patients receive treatment at hospitals.
Here, the authorities undertook major structural changes, starting with developing strict protocols to reduce the number of trauma-related deaths in hospitals.
The challenge begins from the moment the patient arrives at the hospital. The patient is immediately slotted under a particular category depending on the nature of the injury.
For example, if it's a head injury, the patient is sent for a CT scan under five minutes, while the radiology report is in the hands of a doctor under 15 minutes.
Meanwhile, there is another team clearing the paperwork, acquiring information about the accident from the police, paramedics attending to the patient or relatives.
Consequently, in many of the hospitals, they have also increased the number of available beds in the emergency ward.
"In my opinion, the biggest change is how Tamil Nadu has set up its trauma care system. It was innovation, and not money driven. To bring about positive results one could work only on 3 things. Change the mindset on how things are done, recalibrate the process and help skill-up the people involved in the care process. Everybody has a clear role and must perform it. Those occupying leadership positions in hospitals do a terrific job to make this a reality," says Professor Venkatesh.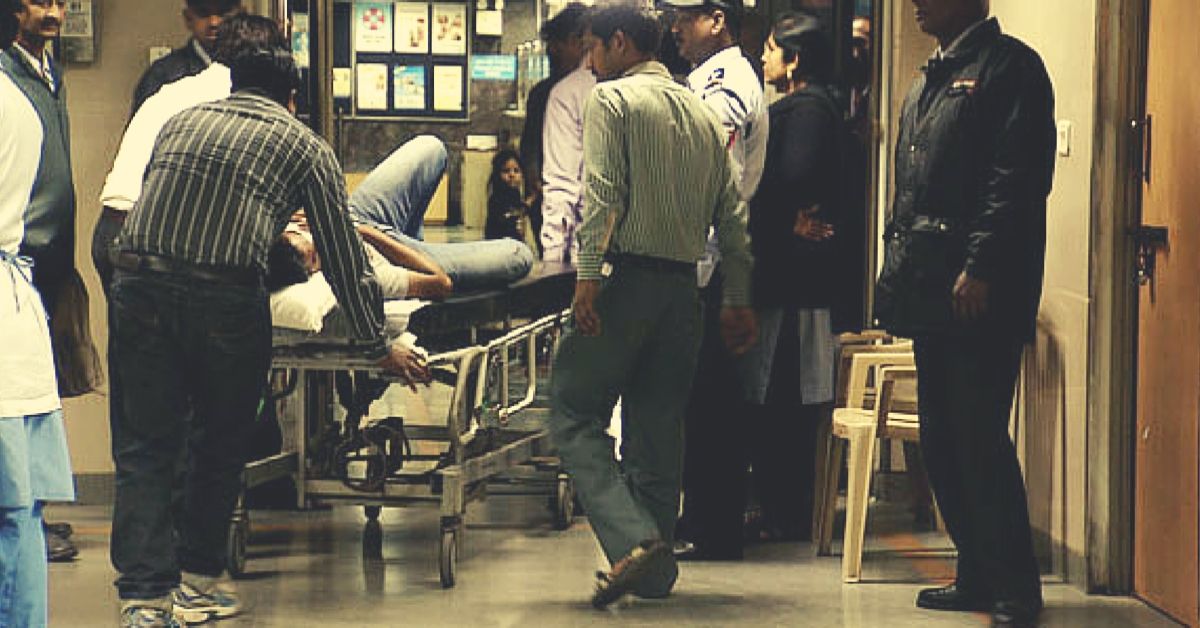 "A simple innovation brought by the TAEI team was to get the receiving hospitals prepared for an incoming patient. This patient arrival system was effectively implemented with the help of a dedicated cell phone provided to all the TAEI centres, a robust SOP and constant tracking mechanism. This advance information (pre-arrival intimation) provided just a few minutes earlier allows the receiving TAEI centre to get ready for the patient and deliver quality care at a faster pace. This process improvement reduces the delay in care delivery from the time patient enters. Everyone knows their jobs—how to handle the crowd, how to ensure all the resources are available for the quickest care, etc. After treatment, hospitals maintain a registry, which keeps a daily record of how many people were brought in, treated, what stage of their treatment, etc. There is a robust reporting process by the TAEI team. Every evening by 6 PM there is a daily digest of trauma and emergency care status in the State," he adds.
According to this March 2019 report in The Hindu:
"TAEI integrated 26 government medical college hospitals, 31 district headquarter hospitals and 21 government hospitals working in strategic locations across the state. Every TAEI centre has a designated trauma nodal officer and nurse coordinators on duty at all times. According to health officials, earlier, one had to rush the victim to the nearest hospital for making an entry of accident report and only then, the victim would be taken to a district hospital or big hospital. In the new system, each hospital has trained staff who are skilled and protocols for management established. This not only helps give good care but also cut various delays."
However, there is also the basic enforcement of rules like a rising crackdown on drunk driving, speeding and other violations like not wearing a helmet or seatbelt.
Last year, for example, the Chennai Traffic Police booked 24 lakh cases, collecting nearly Rs 27 crore from these violators, including Rs 4 crore from those not wearing helmets.
Having said that, this only touches the surface.
There are thousands of violations everyday that go unnoticed, or rule breakers are let go because there is a shortfall in traffic police personnel. Speaking to the Times of India, M Radhakrishnan, the founder of a non-profit called Thozhan, which works on road safety, the city has 4,000 traffic police personnel posts, of which 500 remain vacant. Making matters worse, there are questions about how they are deployed, often overseeing VIP events.
However, the police have effectively recognised this issue, seeking to address it by pushing for better technology. For example, the city traffic police earlier this year inaugurated a 'contactless enforcement system' with assistance from state-of-the-heart CCTV cameras.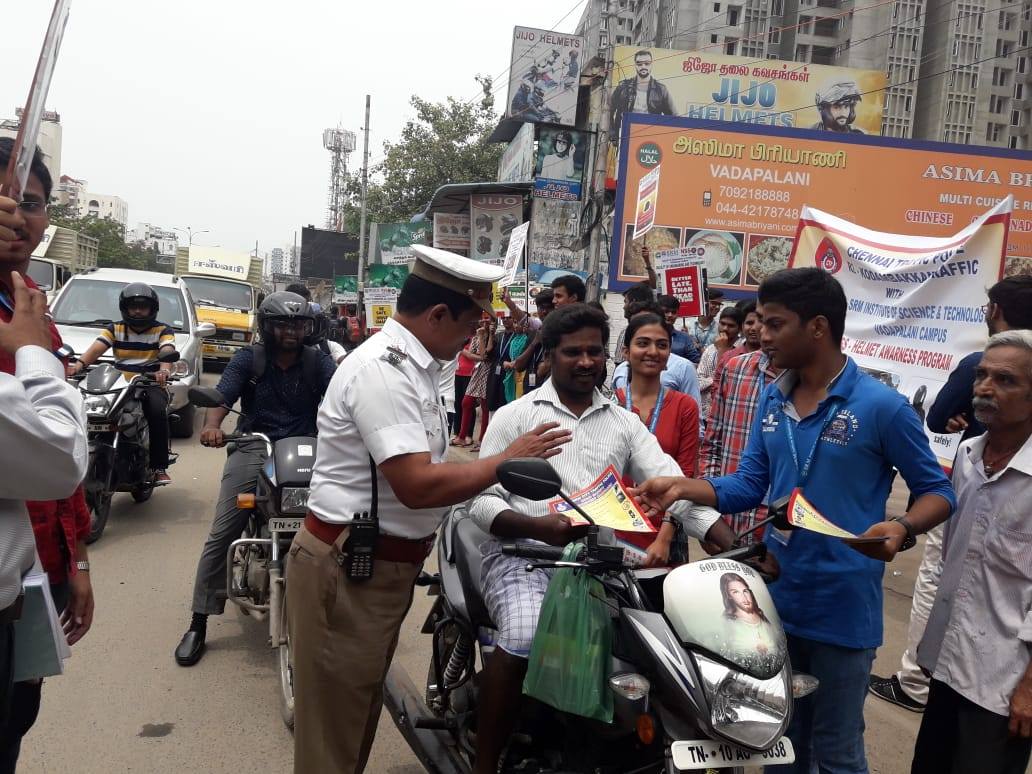 Under this system, those who violate traffic rules are caught on camera which contains an Automatic Number Plate Recognition software.
This captures the vehicle registration number, following which a challan is sent along with a video grab of their violation to their homes. How much does this system make up for the shortfall of traffic police personnel remains to be seen.
Meanwhile, earlier this month, the city police also launched an app called 'GCTP citizen service,' which allows the general public to upload their complaints or traffic violations they witness in real time. However, there are also concerns about the state of roads, which has found its way to the Madras High Court.
Finally, one must stress the requirement for a separate lane for ambulances on the roads for faster transport of accident victims to nearby hospitals and trauma care centres.
Nonetheless, the reasons for the state's success is clear.
"What Tamil Nadu has done is to follow a structured system and data-driven approach. In dealing with any road accident, multiple departments come into play before, during, and after the event. But their singular mission is to save lives. These departments were compelled to do better based on the data they possess. This surge towards improving the system came from the top in each of the stakeholder Departments. There is a focus on continual learning and improvement by learning from experts from around the world. The entire political, police, bureaucratic leadership and field level operatives came together to address these key concerns holistically," says Professor Venkatesh.
(Edited by Gayatri Mishra)
Like this story? Or have something to share? Write to us: contact@thebetterindia.com, or connect with us on Facebook and Twitter.
We bring stories straight from the heart of India, to inspire millions and create a wave of impact. Our positive movement is growing bigger everyday, and we would love for you to join it.
Please contribute whatever you can, every little penny helps our team in bringing you more stories that support dreams and spread hope.
Tell Us More