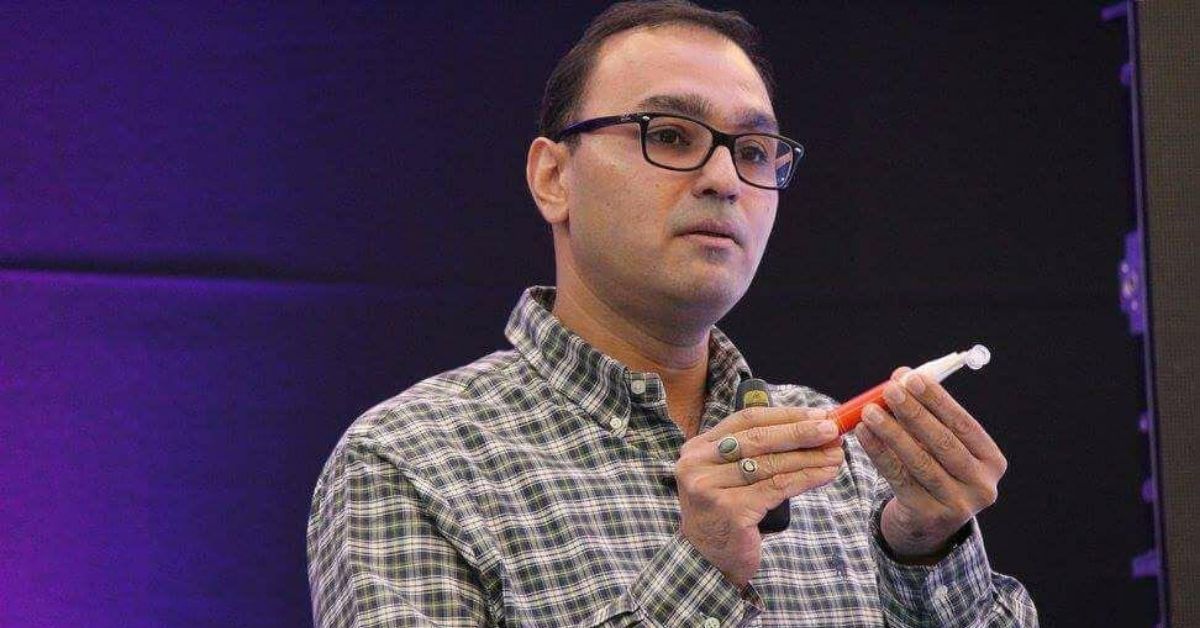 A prosthesis has already given voice to 200+ throat cancer patients. The breast-cancer detecting bra is in the process of being commercialized for the benefit of rural women and 'Dozee' is helping senior citizens track their vitals in a non-invasive way.
---
This article is part of a series by experts in support of the ATL Tinkering Innovation Marathon – organised by Atal Innovation Mission, NITI Aayog and The Better India. Read more about the marathon
here
.
---
One of the most exploitative and to a large extent, unavoidable expenses on an individual level, is that of medical treatment.
From medicines to surgeries and every form of treatment in between, a large portion of the hospital bill is borne by an individual, and not, as one would expect, the public health sector.
In 2017, the National Health Mission (NHM) was allocated Rs 30,130 crore by the Ministry of Health and Family Welfare. Even then, it was indicated that they would fall short by Rs 4,000 crore for their total expenditure.
On an individual level, the consumer pays for 70% of their total medical expenses, and only 5% of it comes from insurance.
These numbers are intimidating enough when you consider the hospital bills that run into lakhs in cases of serious illnesses or medical procedures.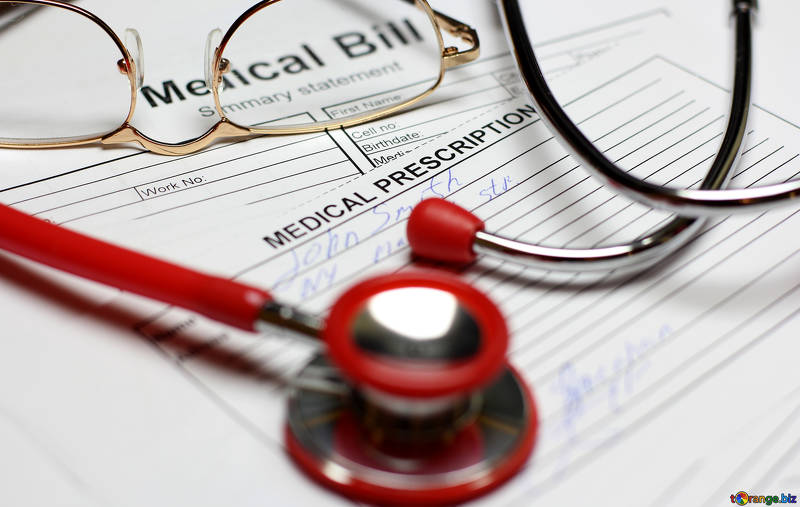 But what can one do but pay for it?
The road to making medical expenditure affordable to India's masses is still miles away, but low-cost innovations designed to address specific and critical issues and developed to target the lower-income groups are bringing about an evident change in the industry.
We spoke with three experts who have developed such medical marvels.
The first expert is Dr Vishal Rao, who developed 'Aum'- a voice prosthesis to aid throat cancer patients whose windpipe has been surgically removed.
For a detailed story on Dr Rao, visit the link here.
"The very intent of developing this device was to reach out to the common man. When we sold it for a dollar, my idea was that everybody should afford and be able to speak with it. I didn't want it to only be a commercial operation," he tells The Better India.
"Science should not only solve the problems of the future. Rather, it must strive to serve the present and the needy," he adds.
He goes on to say that in the current scenario, the medical world is largely focused on making a profit off of a person's illness.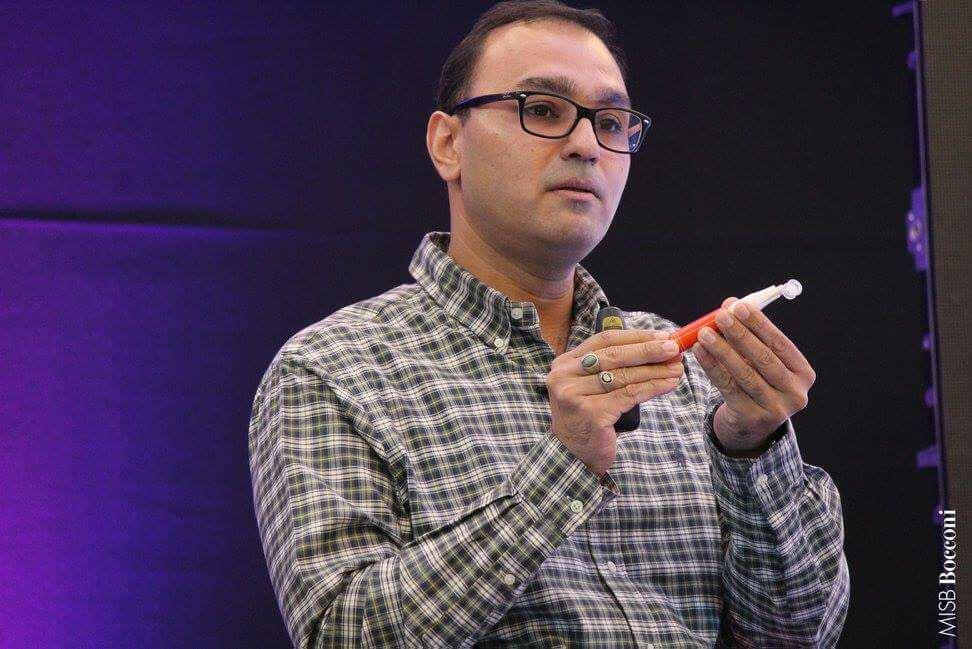 "We are actually looking at making a profit from someone else's problem. This is alright in certain walks of life whereas, in healthcare alone, this has an ethical bearing. India has always been a pioneering example of philosophy to the world and must lead the way in showing that this is certainly a potential area that one can tap into certain amounts of profit. However, there is a larger responsibility to make a difference here—to solve the problem of a person rather than focusing only on the profit from them," he explains.
Speaking about how indigenous innovations can not just encourage India's medical industry to bring about a revolution, but also aid its economy, Mudit Dandwate shares, "We are importing much of our medical equipment from Europe and the USA and spending crores of rupees on it. Indigenous innovations, irrespective of whether they are low or high cost, will still bring down these expenditures by a considerable amount. We are in a unique position where we can innovate at the bottom of the food pyramid and move upwards. About two-thirds of the world isn't heavily resourced, and that's where we can really make a difference."
Mudit, along with Gaurav Parchani, a fellow engineer, has developed 'Dozee,' a non-invasive device that helps you track your vitals—everything from respiration and heart rate to stress levels and sleep apnea by simply placing it under your mattress.
He adds that along with India, East African and South-East Asian countries depend on developed countries for their sophisticated medical equipment.
If innovations like Dozee are to penetrate the market, they could really aid the common man without costing a bomb.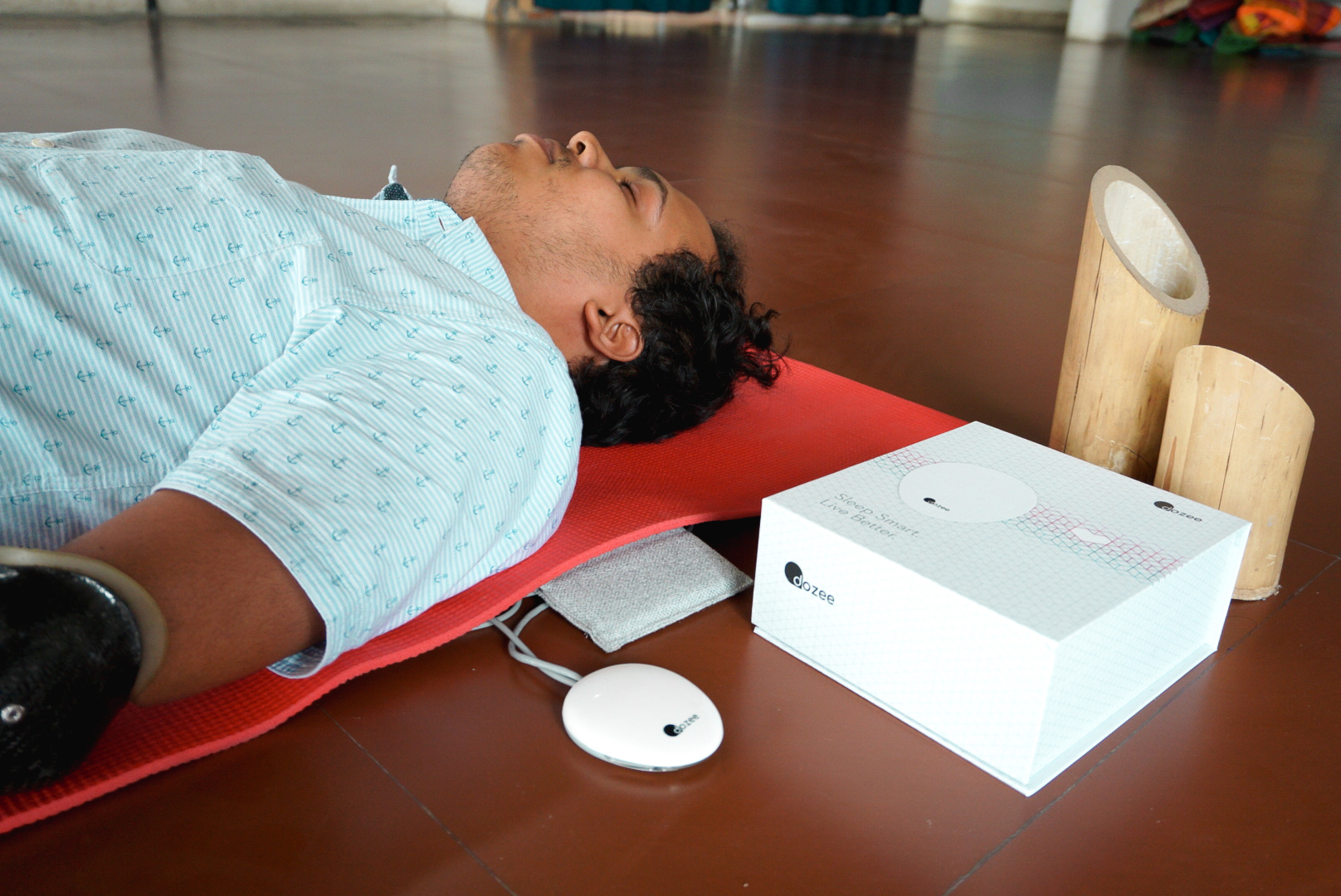 While Dr Rao brings the ethical perspective into play and Mudit speaks about the need of indigenous innovation, Dr A Seema, who recently won the Nari Shakti Puraskar award for her revolutionary breast-cancer detecting "bra" points out to how her invention is crucial for women who belong to rural and conservative backgrounds.
"In the medical fraternity, there is great concern about the increasing rate of breast cancer incidents in India. The major challenge here is the fact that most cases are diagnosed at an advanced stage, which increases the mortality rate and treatment cost. If we can diagnose an illness at an early stage, we have time on our hands which can help save lives," she says,
"However, in India, organised screening for breast cancer is not practical due to our increased population. Moreover, facilities like a mammogram are not even available in district hospitals across the country. Thus, it was essential to develop a device which can be used in a community setting for the early detection and screening of breast cancer. Due to our cultural and social background, women will not go to a hospital for screening unless they are confirmed to have a disease.
Moreover, they are more reluctant to undergo screening tests like mammogram due to privacy concerns, pain and fear," she adds.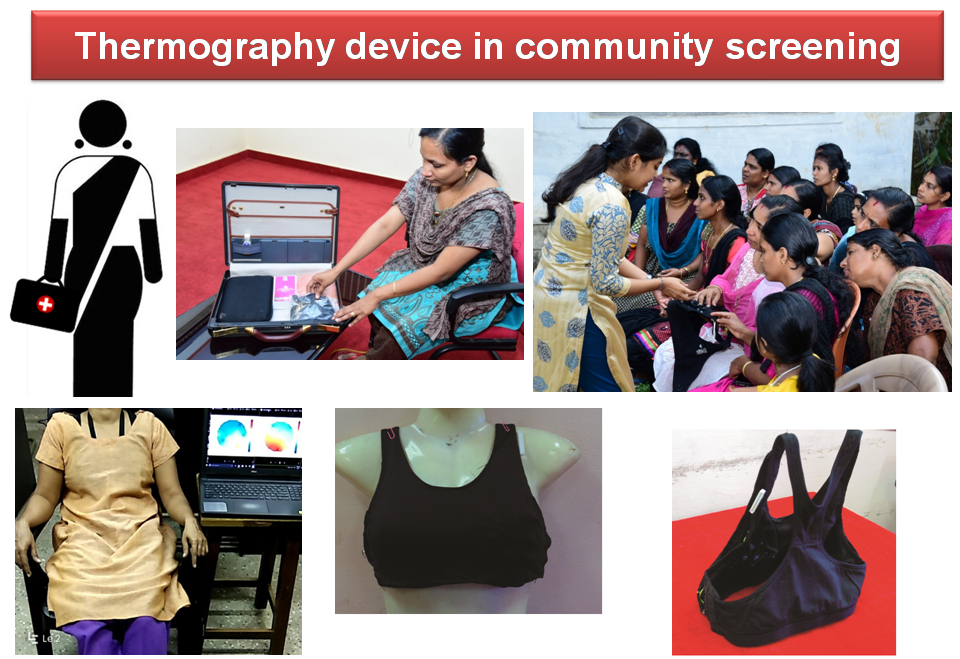 And the privacy issues are not just a rural concern either.
Dr Rao recalls of a time when a dear friend of his confided in him how uncomfortable she was while a male doctor was conducting the mammography.
"Gendered innovation" is a field that medical experts need to focus on, is what he suggests.
"As per WHO, there is a need for affordable, appropriate and safe medical devices for every nation. Innovative technologies are required for low resource settings. Inexpensive innovations are significant for a country like India where we have a high population and low resources to benefit the society at large," Dr Seema informs TBI.
Dr Rao agrees with this belief.
---
You may also like: Lychee, Malnutrition or Heat Wave: What, Why & How of Deadly Encephalitis Epidemics
---
"The future of the world will be defined by those who bring in value creation rather than wealth creation. Cumulatively, we are coming to the understanding that a country's GDP is not the only way to move into the future because it gives you a very intangible measure of the country's well-being. Today, the only way that a government can look beyond GDP and towards value creation is through frugal innovations that provide simple solutions to complicated problems.
These frugal innovations are much more sustainable for the medical industry as well as the individual consumer. After all, you need to solve problems and not sustain them."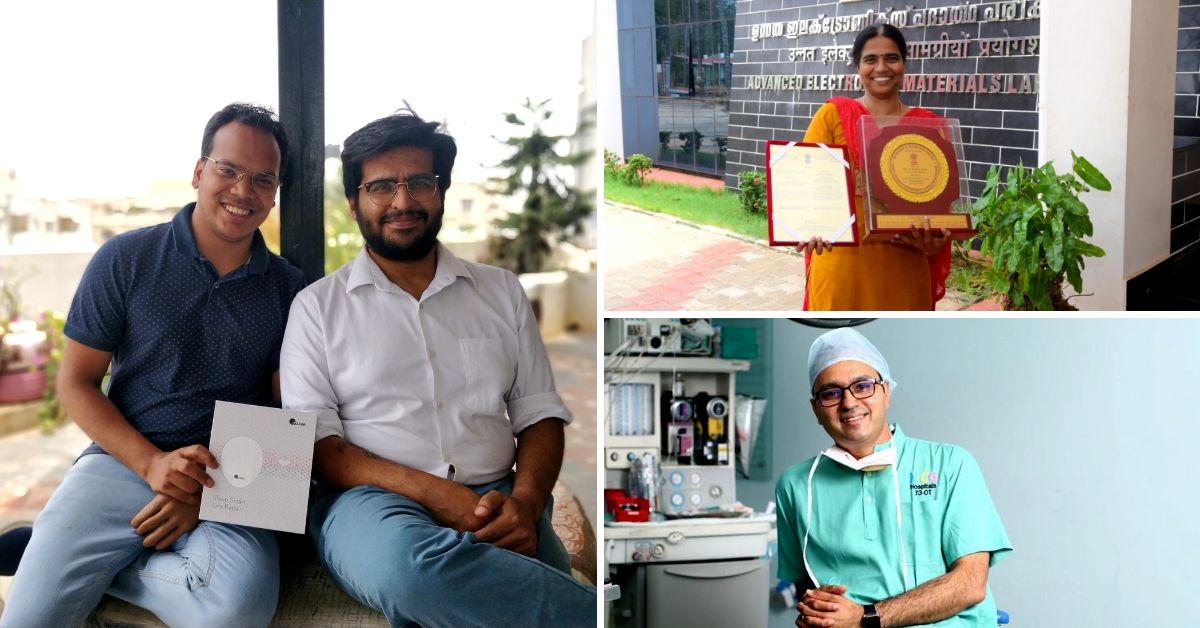 He further explains that the 200 cancer patients who use his prosthesis have now returned to India's workforce and are contributing to the GDP.
"This is how frugal innovations, although cost-effective and affordable to the middle-class, are helping the medical industry contribute to India's economy," he explains.
Mudit believes that low-cost must not mean poor-quality in any way. Only when affordable innovations serve them without a glitch or a hiccup, will common citizens put their faith them. Thus, it is the innovator's responsibility to provide a seamless service to their clients.
"I believe that low-cost innovations must cross three crucial boxes. Firstly, they must be value for money. No matter how much or how less the customers are paying for it, the innovation must deliver. The developer must focus on the experience of the user. If a user is paying Rs 10,000 for equipment, they must receive a service worth Rs 15,000. Taking this point forward, we cannot give up on precision just because a product is low-cost. Thirdly and most importantly, we need to look at how much key opinion leaders—like doctors, for example—believe in this product. Without their faith, all of this will fall apart," he says.
---
You may also like: Not Just Bones: Experts Explain How Vit D Deficiency Can Cause Heart Failure
---
It, therefore, becomes clear, that indigenous innovations that can be afforded by the masses are the only way forward for the medical industry.
The crucial points to address are its ability to solve a specific, focused problem that is rampant, and neither quality nor reliability can be compromised upon during their development.
The country is already on its way in this direction, and with optimum encouragement, it will certainly achieve this aim. It is innovations like these that ATL Tinkering Innovation Marathon aims to develop by giving young innovators a platform to take their ideas to products and help solve issues in different fields from agriculture and infrastructure, to environmental conservation and waste management.
Know more about the ATL Tinkering Innovation Marathon here.

(Edited by Gayatri Mishra)
Like this story? Or have something to share? Write to us: contact@thebetterindia.com, or connect with us on Facebook and Twitter.