Did you know that around 17 full grown trees are needed to make one tonne of paper? Here's how you can save paper and be a green hero—all you need is a few supplies and the right spirit!
One of the most versatile and widely used consumer materials, demand for paper has exponentially increased over the years, along with the nonchalance towards its use.
Be it old newspapers, packaging material, tissue paper or scrap printed sheets, how many times have we crumbled a piece of paper and tossed it into the garbage bin without a second thought?
To put things in perspective, 24 full grown trees meet their end to make a ton of paper.
---
Looking for eco-friendly stationery? Check out these awesome books, pens, pencils and more here.
---
If we dig deeper, we will find studies stating that of the 3.04 trillion trees in the world, nearly 15.3 billion of them are cut every year all across the globe for various reasons, making paper being one of them. When compared with the ever increasing demand for paper in India growing annually at 6.7 per cent and expected to touch 20.8 million tonnes by the next fiscal year, the situation emerges to be more frightening than ever.
However, like most problems, the solution is rather simple. An attitude change, some supplies and 10 simple ways can actually help you reduce paper consumption and save the planet while at home or at work!
A misprint here and a silly error there, and one doesn't think twice before tearing the sheet apart and throwing it into the bin fuming with frustration. It is easy to get rid of things than to fix them. We ask you to do the latter.
Every week a single household uses up tons of paper sheets that can be stored for reuse or can be recycled. And, this journey begins with a single thought. Ideas of alternate use are just around the corner, and all you need is to invest in a few seconds.
1. Think before you throw!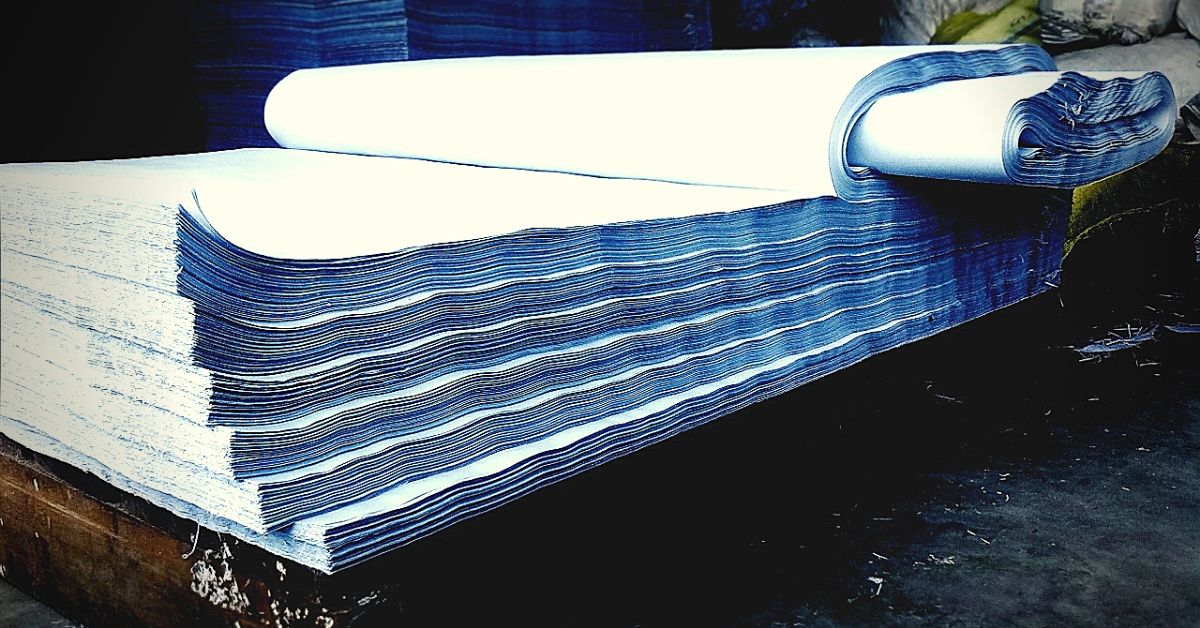 A misprint here and a silly error there, and one doesn't think twice before tearing the sheet apart and throwing it into the bin with fuming frustration.
It is easy to get rid of things than to face and change it. We ask you to do the latter.
Every week a single household uses up tons of paper sheets which can be stored for reuse or recycling, instead of becoming waste. And, the journey to do so begins with a single moment of thought.
Ideas of alternate use is just around the corner, all you need is to invest a second.
2. Write to reuse
One of the simple ways to reuse paper and reduce the demand for virgin paper is by turning them into notebooks.
Instead of throwing that piece of paper because of an error, you can store them along with scrap printing sheets and bind them together into a notebook to utilise the remaining writing space for your grocery list or reminders.
Further, when looking for new notebooks, you can also opt for those made of recycled paper, like these.
3. Responsible printing
It is a common workplace indulgence to push the buttons for a print out that would be discarded the next moment. Before your fingers push print, you should ask yourself whether you really need to print this. With technology providing so many alternatives to using paper, choosing soft copies of documents can be a good way to tackle the situation.
---
Also Read: Retd Mysuru Techie Spends Lakhs to Create 14,000 Sq Ft Organic Garden For All!
---
However, if printing is necessary then make sure you do so efficiently. You can cut down on paper consumption by half if you make double-sided prints a default action.
Also, in case you are printing documents for personal use, reusing discarded sheets is another way to reduce the use of paper.
4. Newspapers to baskets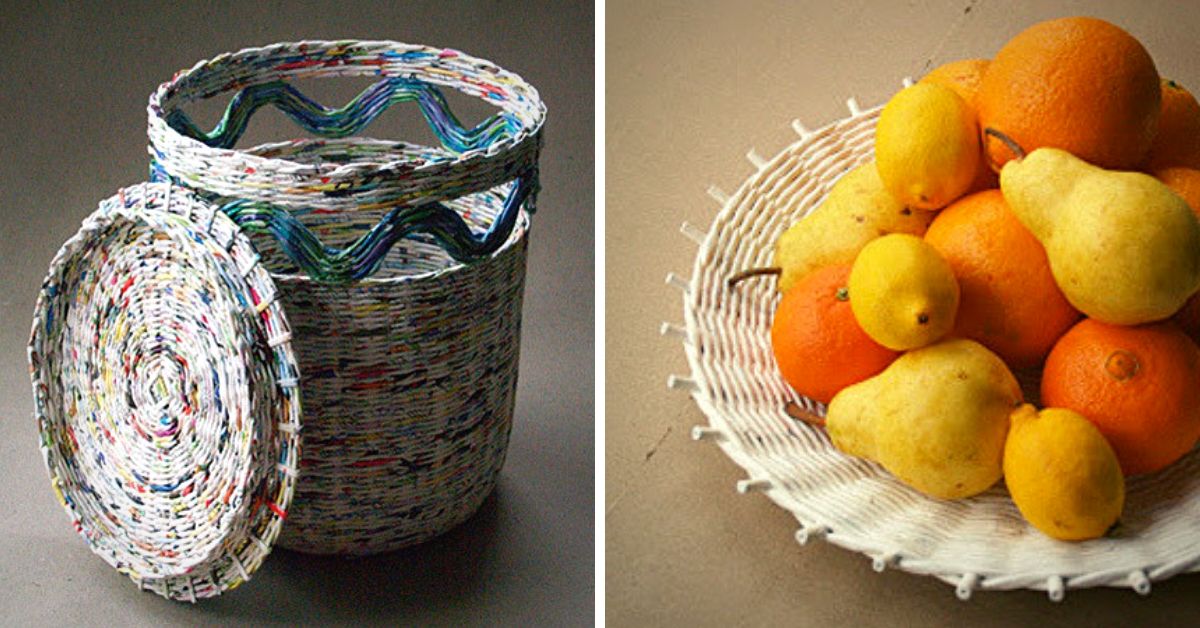 Most households have a corner of the storeroom dedicated to dump newspapers. While some people have already adapted to electronic media to get their daily dose of world affairs, many still prefer to turn the pages every morning with a cup of tea or coffee.
For the latter, the old newspapers gathering dust can turn into valuable raw material for items of utility or home decor.
One such item is an upcycled dustbin made with perfectly woven strips of old newspapers. Use these handcrafted bins made of recycled paper as baskets for laundry, toys, planters, and magazines, among others.
You can buy the bins here.
5. Less goes a long way
Being frugal is the new green kid on the block! Many may turn up their noses at a simple and less extravagant living, for a sustainable planet-friendly living, less indeed goes a long way.
From reusing the blank pages of an old notebook to recycling grocery paper bags and packaging, paper's versatile nature makes it a cheap and sustainable answer to various regular needs.
For instance, you can transform brown grocery paper bags into storage bins, for collecting dry waste, wrapping paper or even pretty planters.
6. Of recycled paper and dolls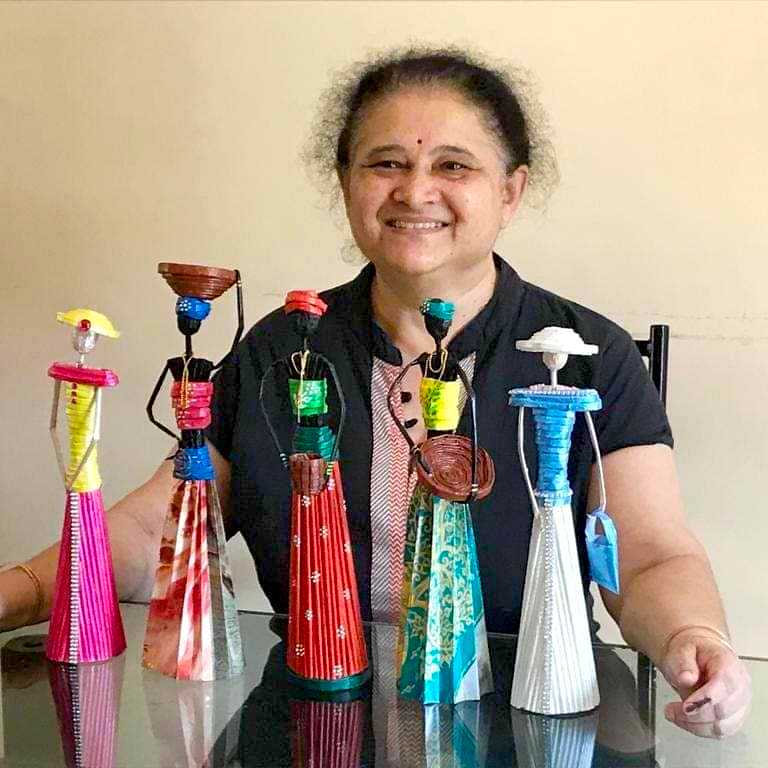 With scrap paper, discarded newspapers and the right supplies, you can unleash the artist within you.
From baskets, lanterns to tribal dolls, paper once bent, sealed and painted in the right way can yield beautiful results. A stellar example of this is Nashik-based Meena Patankar who has been creating breathtaking pieces out of waste paper for almost a decade now.
"I started looking up on the Internet, and came across numerous videos where people have used newspapers to make brilliant craftwork. Some explained very efficiently how they did it while many others didn't and I started exploring different techniques myself," she says setting a positive example for us.
Read more about her here.
7. Wrapping gifts responsibly
While festivals and special occasions are all about merriment and excess, it's important to take a step back and reconsider how you celebrate. Decoration paper, paper utensils, wrapping sheets are some of the most common paper wastes generated during celebrations.
But with a little imagination and good intentions, you can transform all that trash into valuable output that can make the occasion even more special. One way to do so is to shop responsibly and give away gifts made of recycled items like recycled paper frames, notebooks, bags, and jewelry among others.
Once the presents are in place, it's also important to be wary of how you wrap it all. Instead of using flashy wrapping sheets of plastic or paper, you can reuse old newspapers or recycled gift wrappers to give them a rustic as well as a sustainable touch!
You can get some recycled gift wrapping papers here.
8. Pencils made of paper
I remember my elders insisting upon writing with pencils as a means to improve my handwriting as well as reducing the use of paper. Though it may not be for official uses but gifting pencils made of upcycled paper to your little ones or making them part of a set as a return gift will not only send out a great message but also be a fun way of being eco-conscious!
Earn extra brownie points and reduce the use of paper by switching from regular pencils to those made of paper and help save the 8 million trees that are annually cut down to make pencils!
You can buy these pencils here.
9. Use in household chores
A major part of paper waste constitutes its use for cleaning purposes. Even a small piece of tissue that ends up in the trash bin after a single wipe is a cause for concern. Instead, replacing these products with cloth napkins or rags can be both sustainable, cost-effective and eco-sensitive.
However, old newspapers or carry bags can also be utilised for the same cleaning purposes without contributing to the overwhelming demand for virgin paper products.
10. Donate, don't discard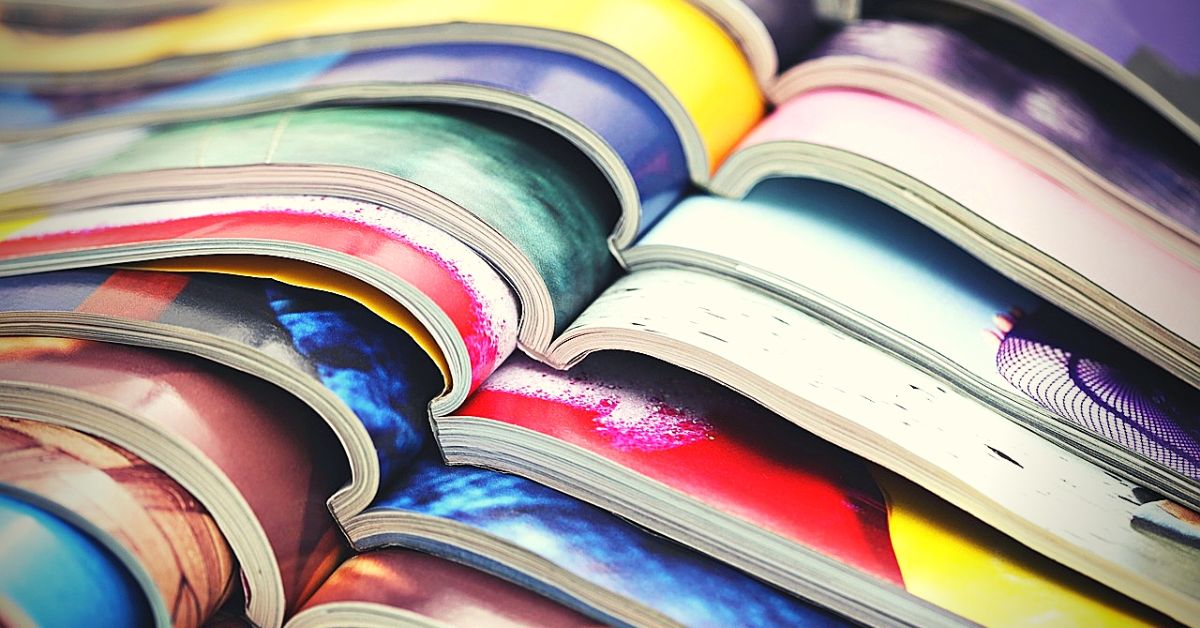 Many of us have books and magazines that have been read and re-read so many times that they now hold less or no value to us. But, that doesn't mean that they cease to be useful for someone else.
So, instead of throwing away old books or selling them to a scrap collector, you can donate them to hospitals, schools, orphanages, retirement homes or health clinics. You can find readers for your old books anywhere.
Here are few places where you can send them.
At the end of the day, making a substantial difference and becoming a green hero is not a mighty feat. All you need is the right spirit!
(Edited by Saiqua Sultan)