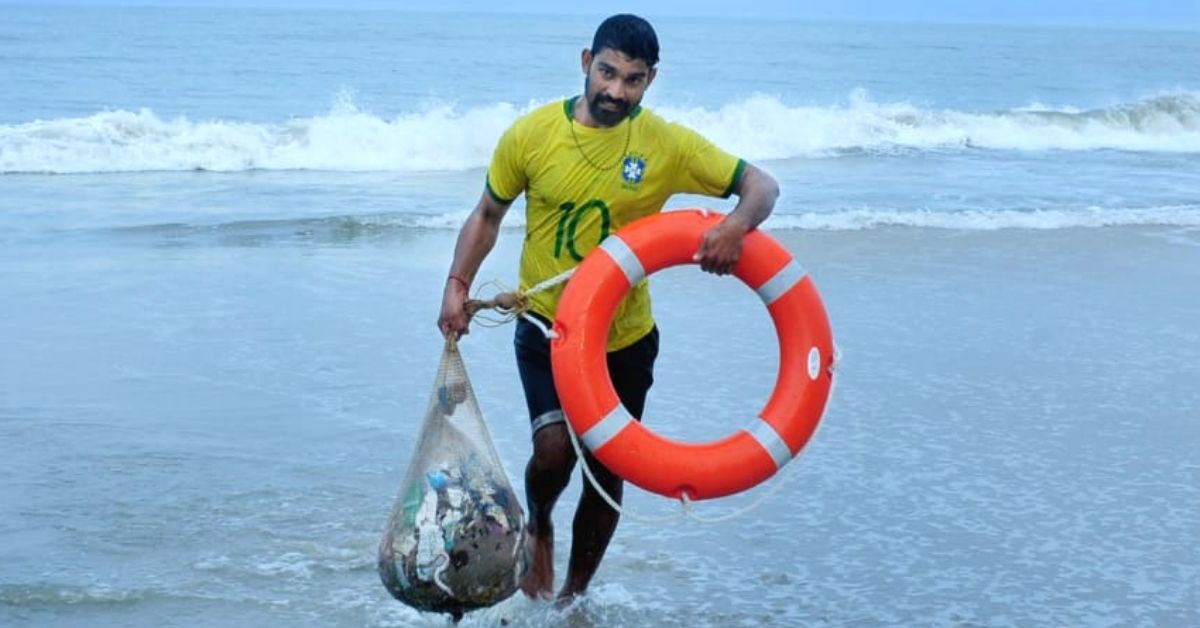 A fisherman living by the Chombala Harbour in Kerala, it was the amount of plastic found deep in the sea that disturbed KV Priyesh enough to take action.
One doesn't have to be a scientist to comprehend the detrimental effects of plastic on the planet.
According to estimates, at this point, there is so much of it being dumped into our water systems every single day that there will be more plastic in oceans and seas than fish by 2025.
When KV Priyesh, a fisherman living by the Chombala Harbour in Kozhikode district of Kerala, came across this information on Facebook, he was rather disturbed.
"The sea is my home. How would you feel if everyone is trashing your home and there is so much garbage that you can't breathe? That is perhaps how the creatures in the ocean feel," says the 30-year-old to The Better India.
"While most people think that the waste can be found largely along the shores, the reality is that one can find it in the deeper parts of the ocean as well. It's not just tourists or passengers cruising on ferries; even fishermen are guilty of throwing plastic bottles that they carry with them to the sea," he adds.
Priyesh shares that he is not very educated. He had to leave school after class 10, owing to financial difficulties at home.
But even so, he has always been aware of the harmful effects of plastic waste.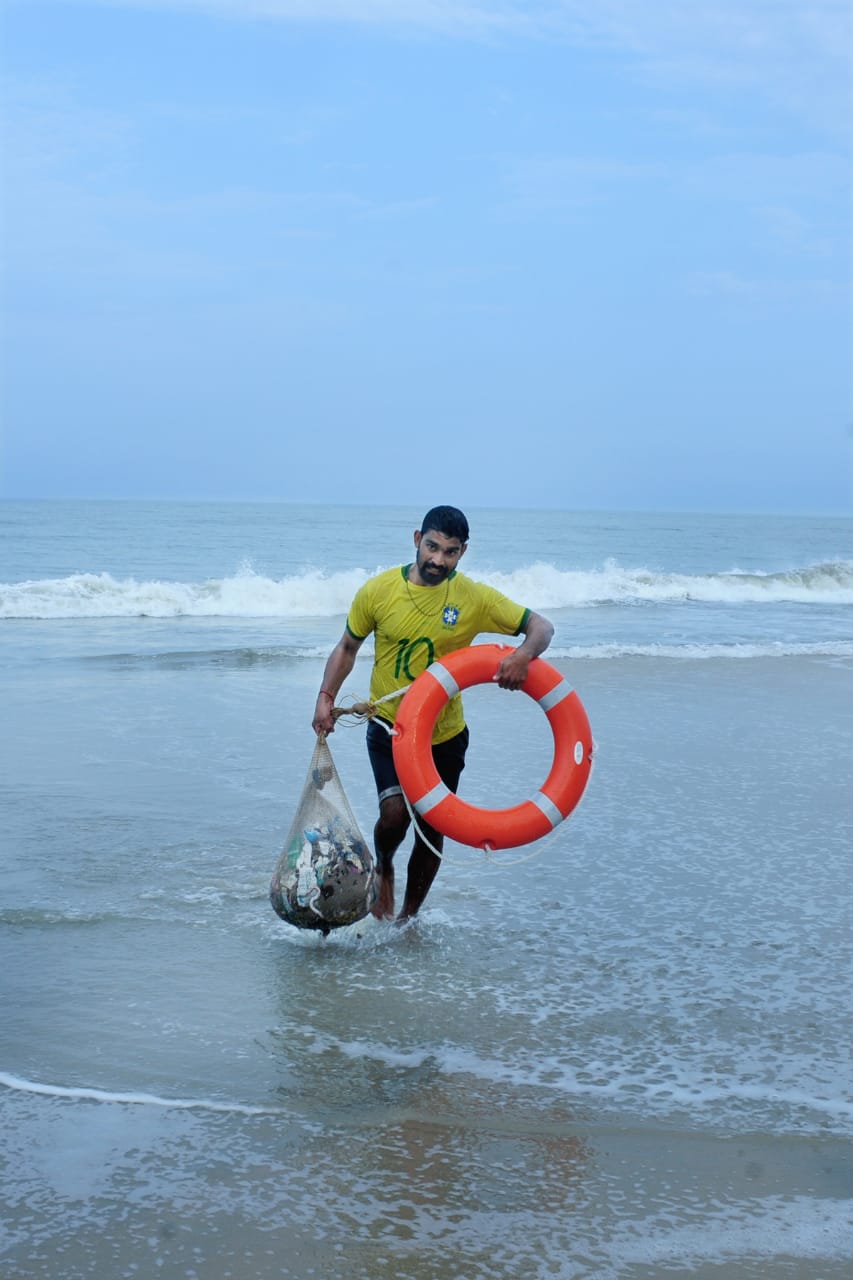 However, the true extent of the damage became apparent to him when he started finding plastic waste much deeper in the sea. And after that Facebook post, he made up his mind to collect any trash that he would come across while fishing.
"For doing so, people have made fun of me to the extent of even labelling me mad," he adds.
Though the ridicule and public apathy affect him at times, Priyesh is relentless. For he feels that, even if one person is inspired by what he does and partakes in the same in their area, it would perhaps lead to a chain reaction.
Priyesh's anti-plastic crusade stretched for over a month in 2019, but he soon realised that the scale of plastic waste was much more than what a single person could handle.
So, he decided to approach the Azhiyoor grama panchayat for help.
"They appreciated the work that I'd done and decided to launch an anti-plastic mission in the ward and include me in all the major discussions. In normal circumstances, I'd have to dedicate an entire hour to find plastic waste in between my fishing hours. Under this initiative, we decided to split the collection drive in a phased manner, under which three-four hours would be dedicated exclusively," he adds.
But before that the GP officials went around the town, raising awareness on plastic and its detrimental effects on the environment.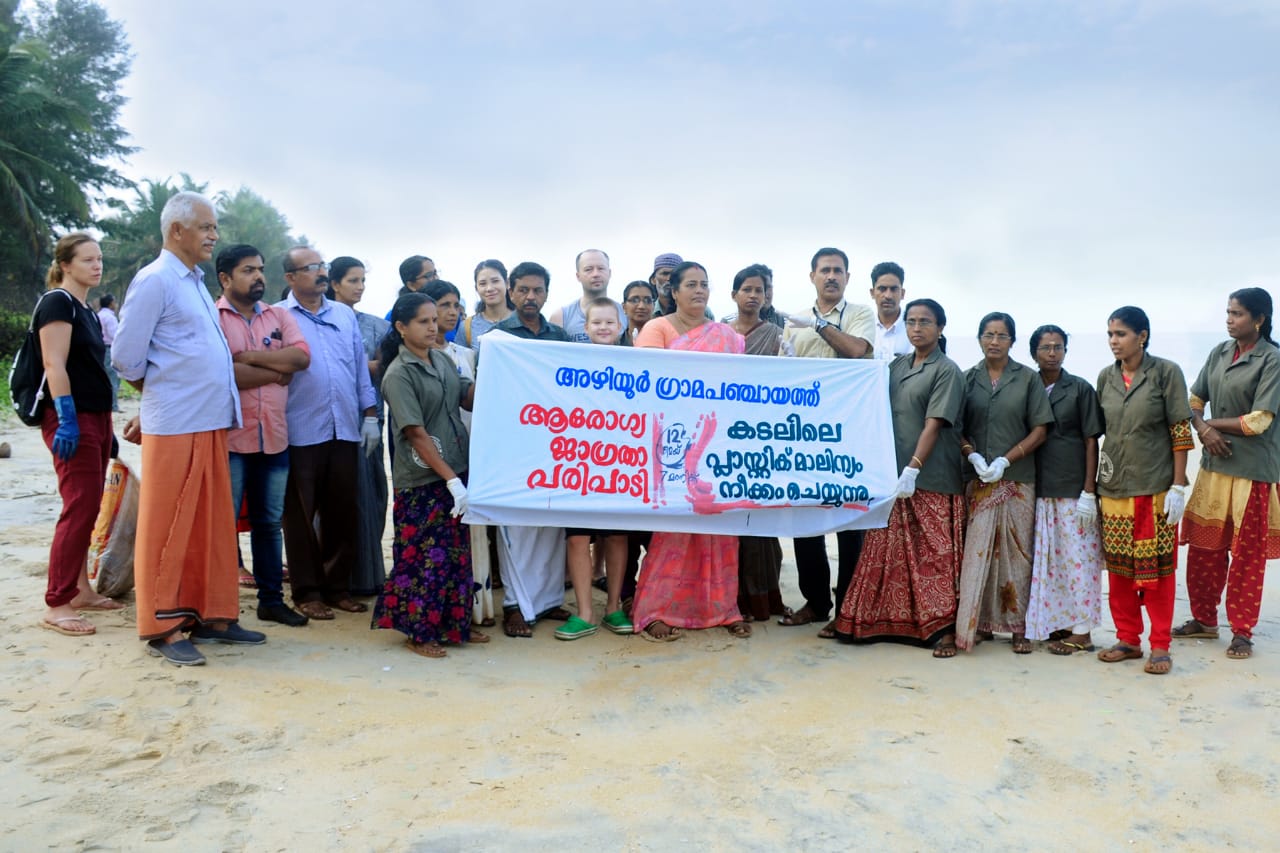 The households were told about waste segregation and particularly warned against burning plastic waste, a practice rather common across the state.
"The people were told that if anyone is reported or caught doing so, they would be heavily penalised. The panchayat now also own a plastic shredding unit and have employed a group named Haritha Karma Sena that collects plastic waste from door to door. I've also been sending all the plastic waste that I've collected so far, to them," he adds.
T Shahul Hameed, the panchayat secretary, shares more information about the first phase of the cleaning operation.
"The event was inaugurated by panchayat president, Reena Rayaroth. The workforce that was led by Priyesh included panchayat members, local health inspectors, youth coordinators, Haritha Karma Sena workers and ASHA workers. But the most interesting aspect was that many people from Russia, Romania, the Netherlands and even Australia, who had come to seek ayurvedic treatment joined us in our crusade. While a 5 km stretch of the coastline was scouted for plastic waste, Priyesh foraged for plastic about 2 km into the sea," he says.
In total, this team has managed to collect about 13.5 tonnes of plastic waste as well as ten loads of liquor bottles from both the shoreline as well as the sea.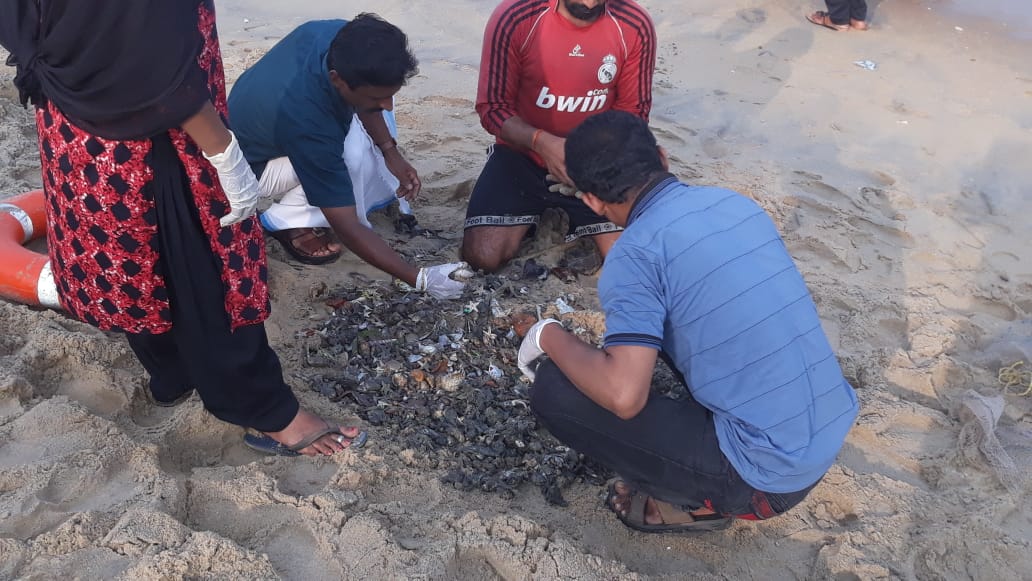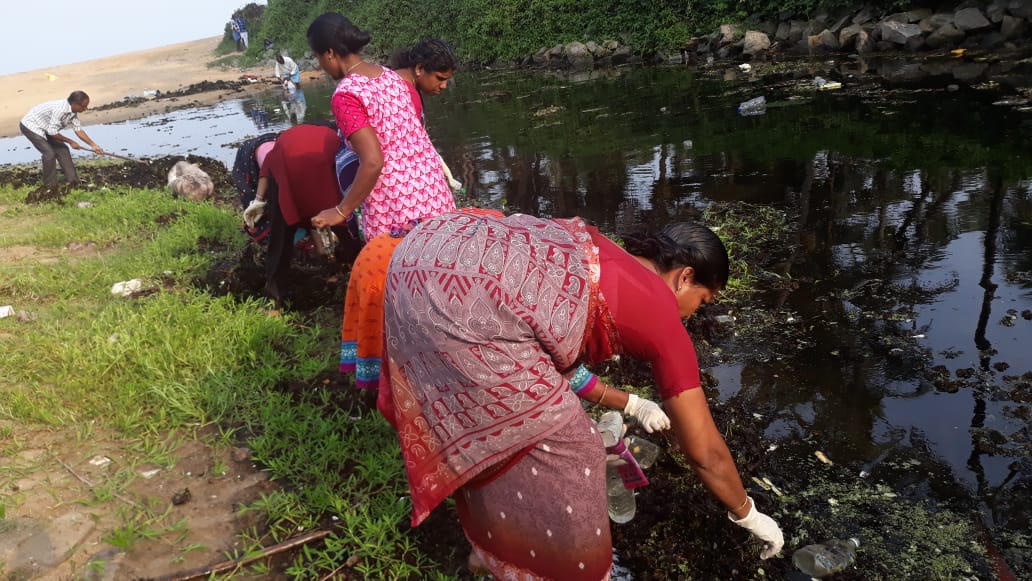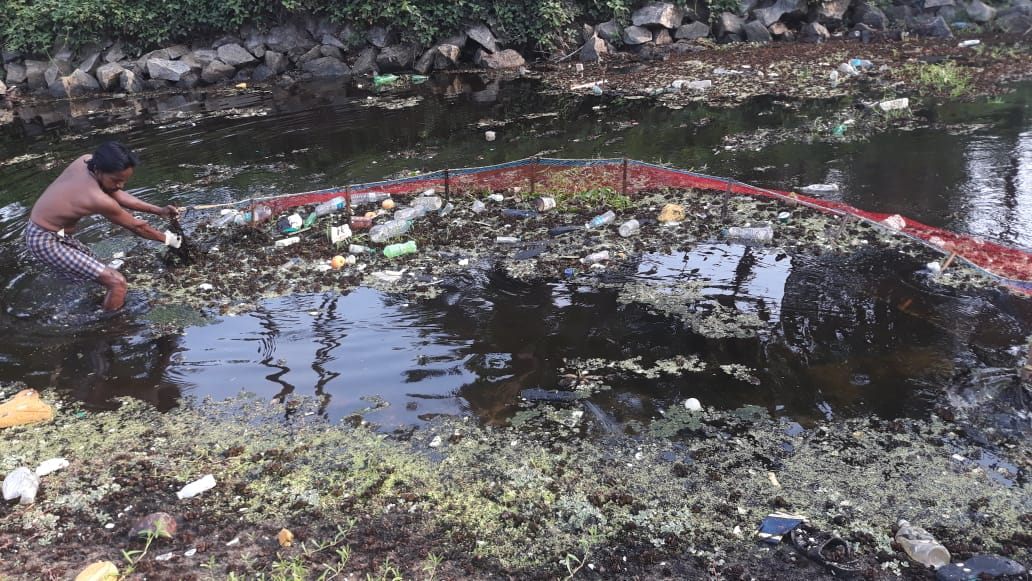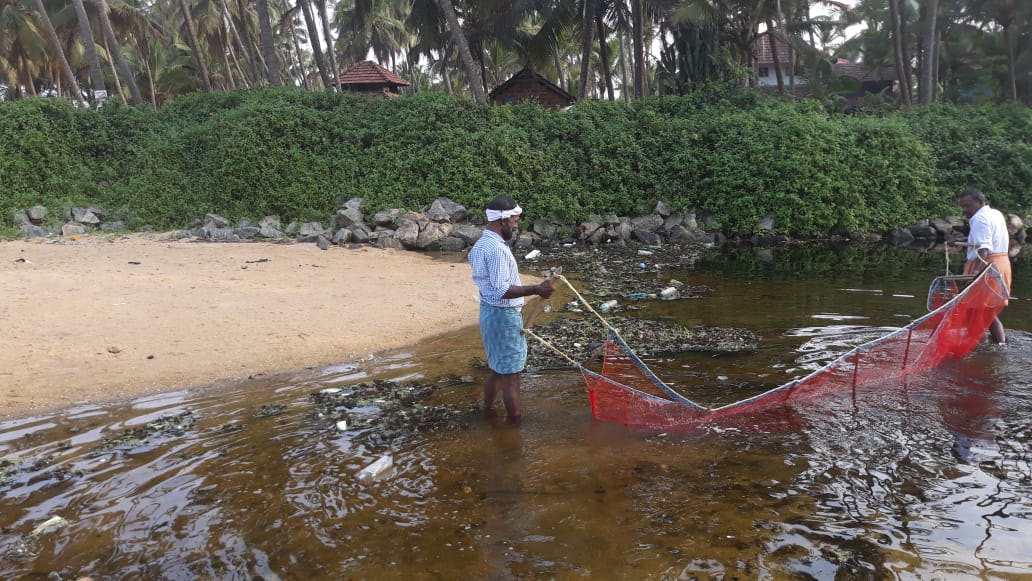 "If a fishing net can catch about 50 kg of fish, there is roughly about 13 kg of plastic in the same load. That is the amount of plastic waste floating about in the sea," adds Hameed.
At present, Priyesh has put a halt on his fishing activities, and the anti-plastic crusade. He has been inducted in the rescue team deployed during the trawling ban that commences during the monsoon in Kerala.
Besides his constant efforts to prevent plastic penetration into the sea, Priyesh has also been involved in humanitarian work during natural disasters like the Ockhi cyclone in 2017, and Kerala floods last year.
After receiving details from the Coast Guard, he set out in his boat and helped in recovering dead bodies floating along the coastline, when no one else was willing to go or even claim the deceased.
Also, he was one of the fishermen, who had helped rescue and rehabilitate stranded people in Chalakudy during the devastating floods that ravaged the state last year.
Priyesh states that though he doesn't know how long would the trawling duty last, he plans on getting back to his anti-plastic work as soon as the ban period commences.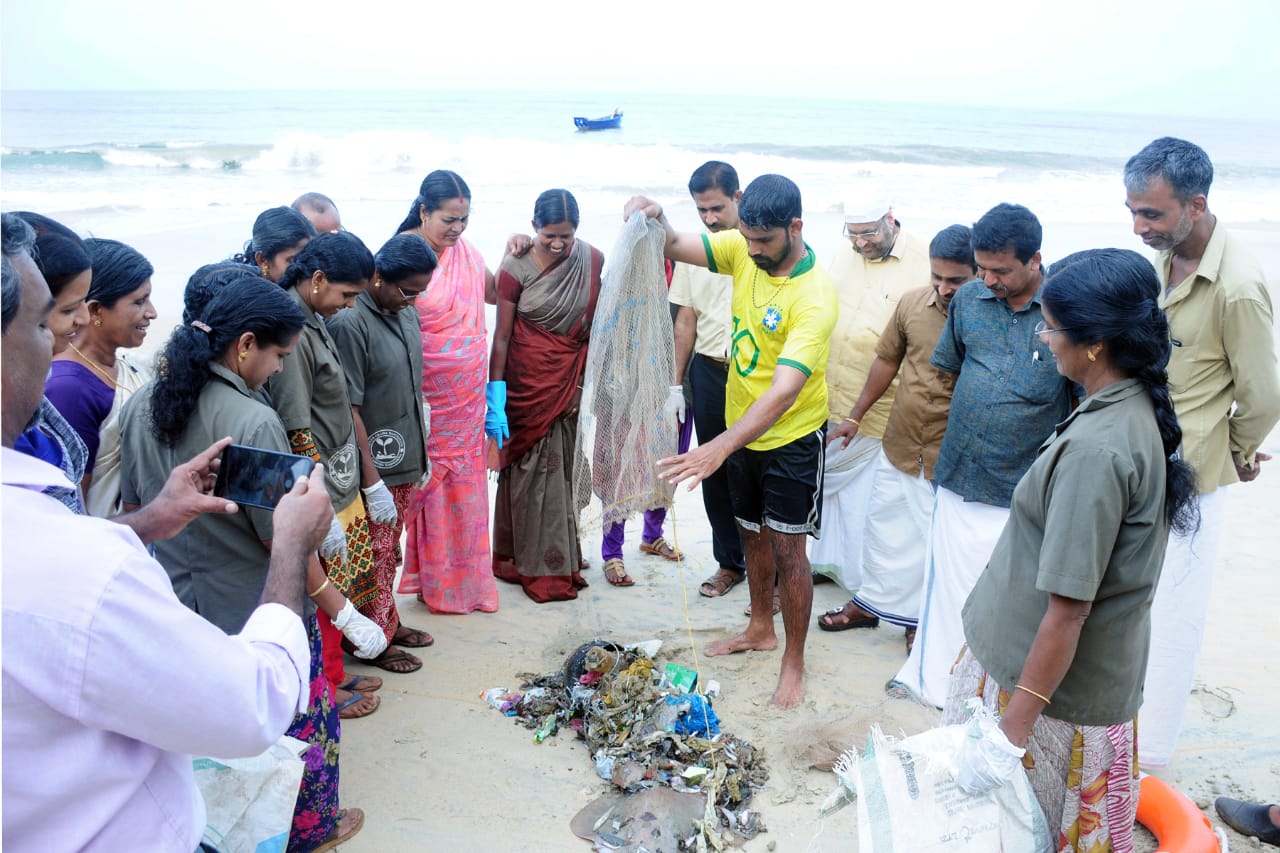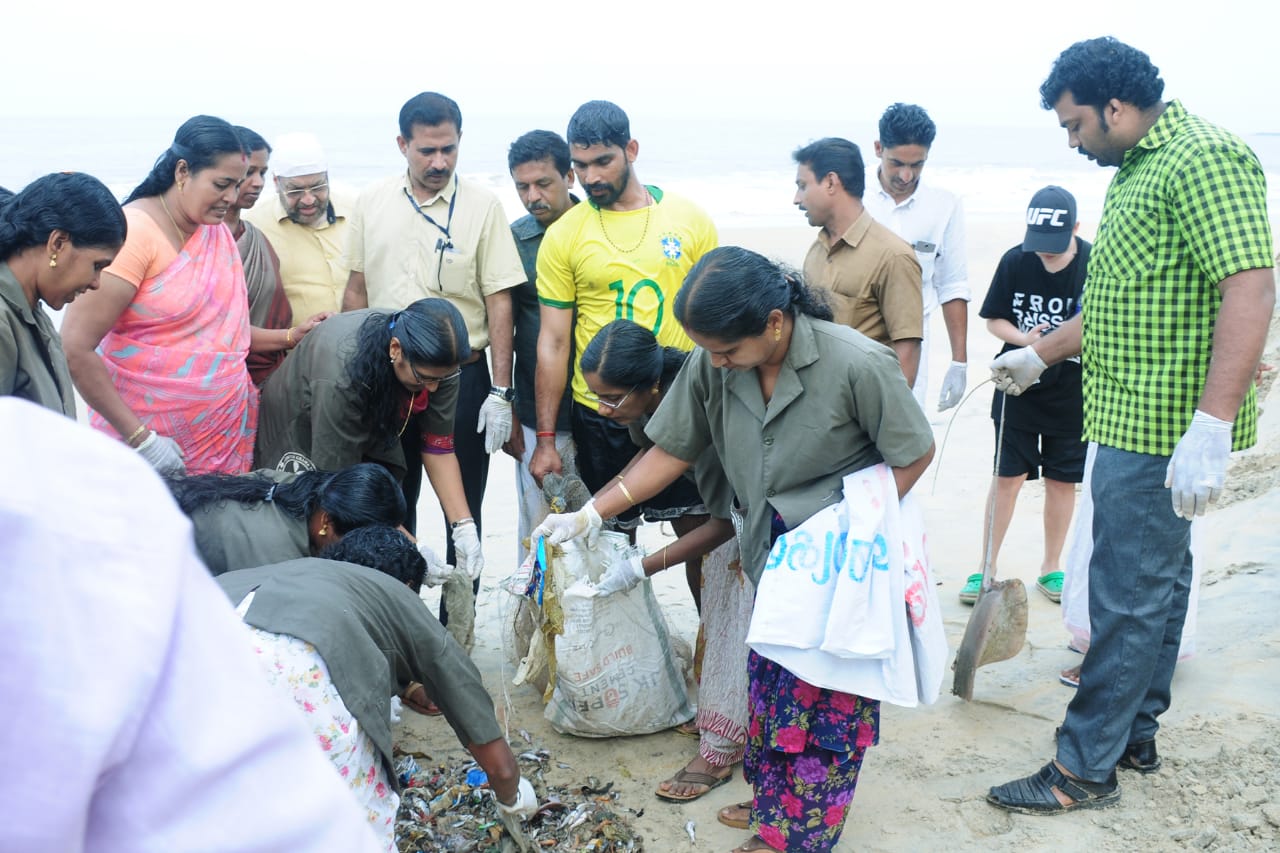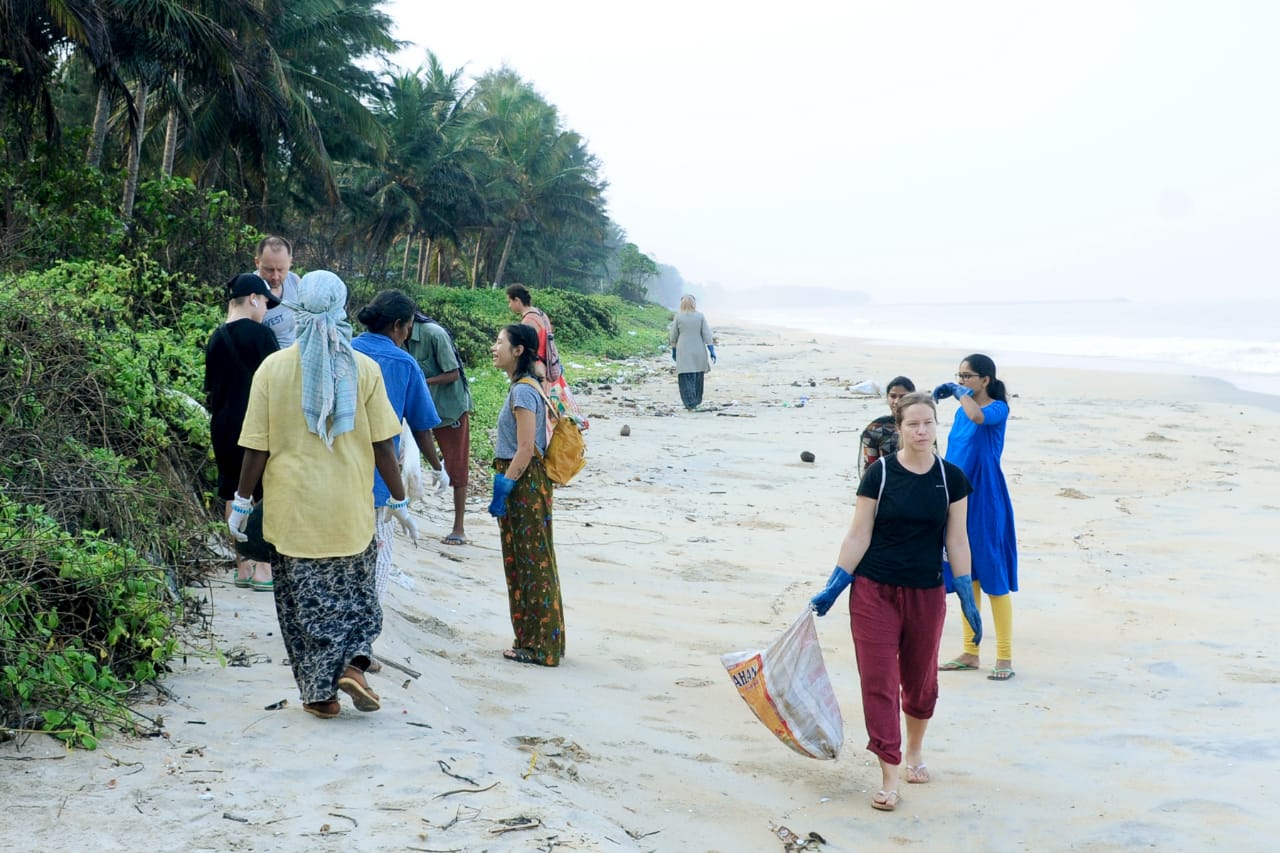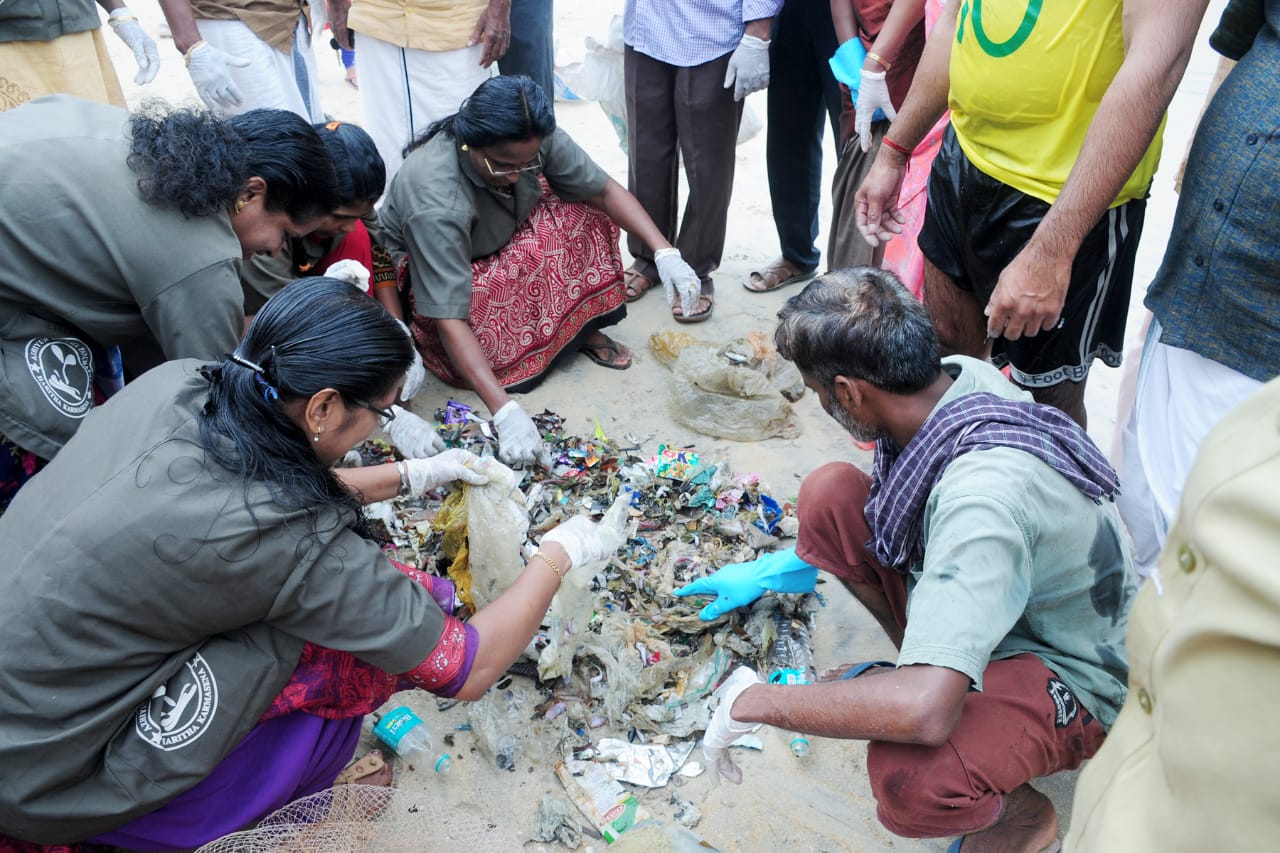 He also thanks the Azhiyoor panchayat officials for their receptive attitude and support to his mission.
"I'm proud of our panchayat, as it is rather progressive and willing to work on environment-centric ideas proposed by common people like me. This anti-plastic crusade is just one among the many interventions that the body has initiated," he adds.
On a closing note, Priyesh adds that as he never got the opportunity to study further, he still has the desire to study.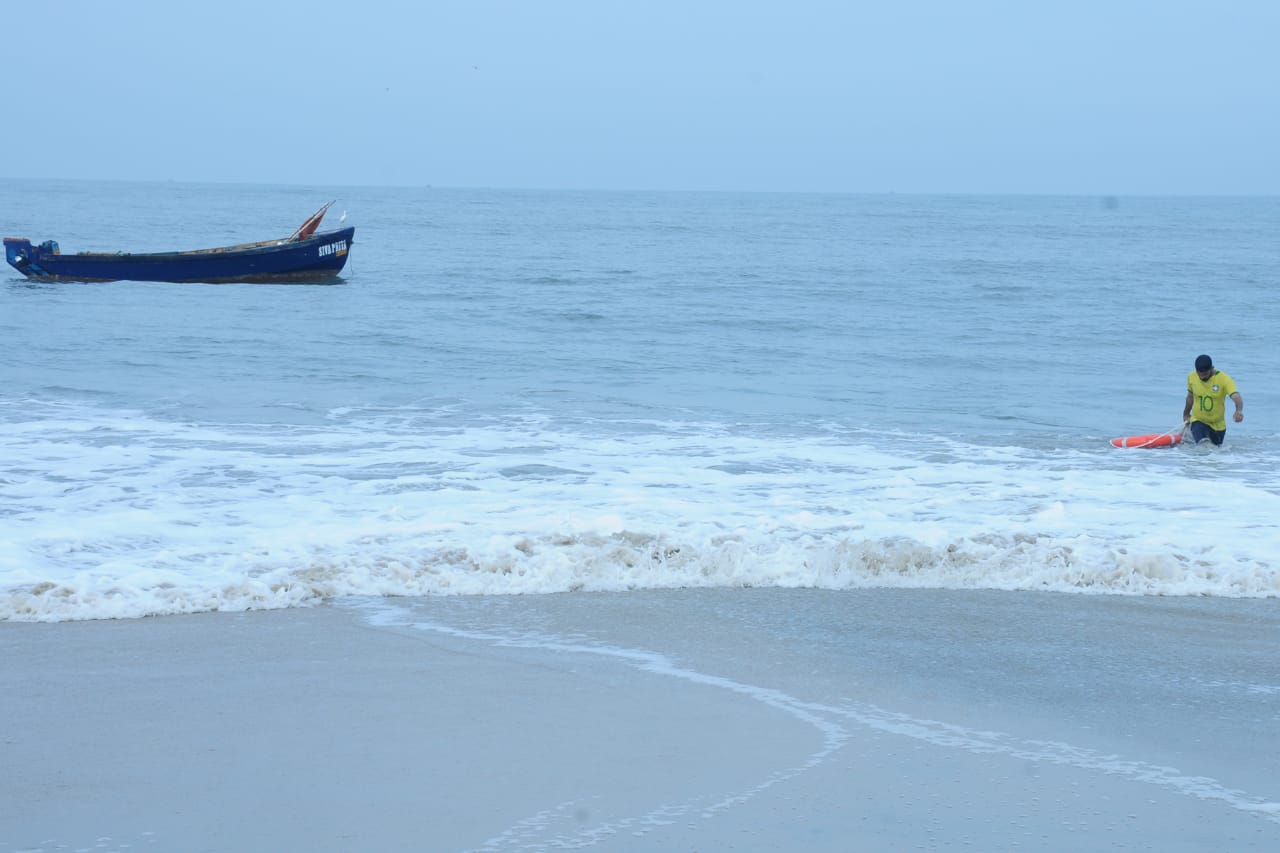 "This will not be an academic pursuit; I only want to study so that I become more aware of the environment and different crises plaguing it. I want to become more aware and informed in my fight for the environment," he concludes.
It is silent crusaders like KV Priyesh who are the true heroes of the environment, often neglected and sidelined by society.
---
You may also like: This Kerala Man's Anti-Plastic Revolution Can Create Jobs & Save Your Money!
---
We at The Better India, thank not just this fisherman from a little town from the coasts of Kerala, but also the functionaries Azhiyoor panchayat and Haritha Karma Sena, for their invaluable contribution towards the planet.
All photographs courtesy: T Shahul Hameed.
(Edited by Gayatri Mishra)
We bring stories straight from the heart of India, to inspire millions and create a wave of impact. Our positive movement is growing bigger everyday, and we would love for you to join it.
Please contribute whatever you can, every little penny helps our team in bringing you more stories that support dreams and spread hope.
Tell Us More