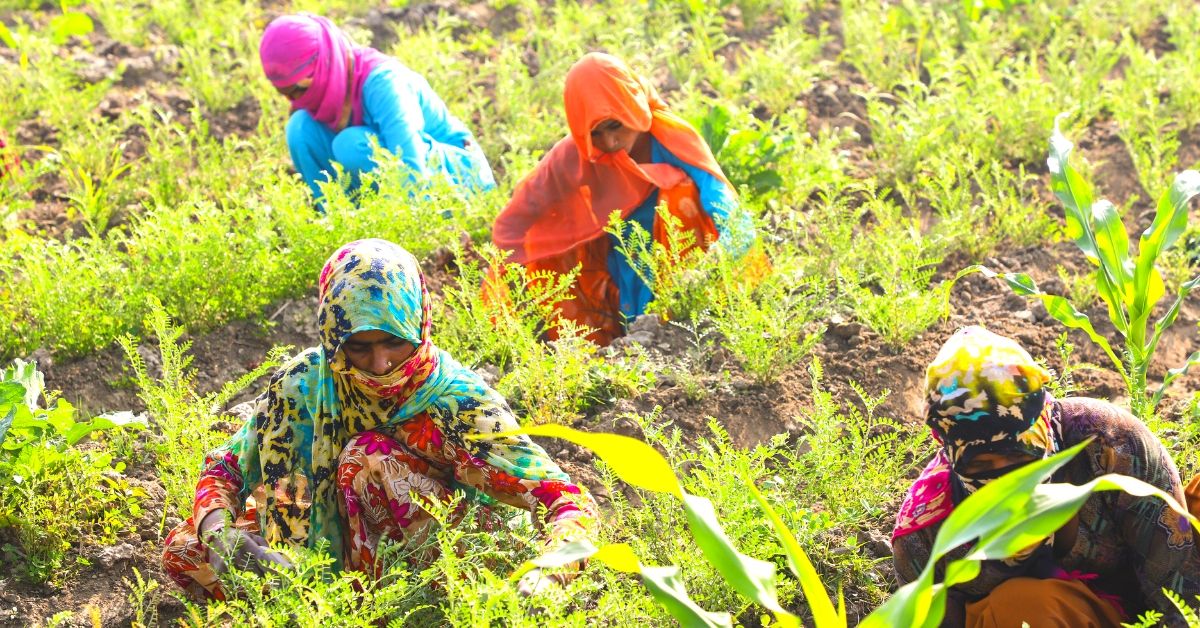 Benefiting 51 lakh farmers, reducing pest attacks by 90%, the #Odisha administration is infusing fresh ideas and innovations to push Indian agriculture forward at a time when many have lost hope! #FarmersFirst
Odisha, which is one of India's poorest and most underreported states, is today at the forefront of innovation in agricultural policy.
Going beyond the piecemeal treatment this sector has received over the years, the Department of Agriculture, Odisha government, in partnership with the Bill & Melinda Gates Foundation, and Delhi-based governance consulting startup Samagra, initiated the Analytics for Decision Making and Agricultural Police Transformation (ADAPT) initiative in November 2017.
"This partnership aims to enhance the prosperity of farmers, particularly those with small holdings, and drive inclusive agricultural transformation through evidence-based decision making at all levels of government," says Utkarsh Vijay, Manager at Samagra.
If you've followed recent developments in the agricultural sector, you would have heard about the Odisha government's Rs 10,000 crore-Krushak Assistance for Livelihood and Income Augmentation (KALIA) scheme covering 54 lakh farm households in the state. Many have touted this scheme as a paradigm shift in the approach to agriculture, but this is just one of the many facets of the ADAPT initiative.
Like any robust agricultural policy initiative, ADAPT seeks to address three key questions. How do you increase the income of the farmers? How do you improve the productivity of various crops? How do you take care of farmer welfare? To address these questions, however, there are a couple of crucial elements that any administration must address before proceeding.
For starters, the timely availability and better visibility of data across the hierarchy of the state administration, which aids policymakers to fill glaring gaps in the governance systems. Instead of merely focussing on the resources available to the state, policymakers can make better decisions on significant ticket concerns or develop better systems backed by data so that administrations can know how to prioritise their resources for greater tangible impact.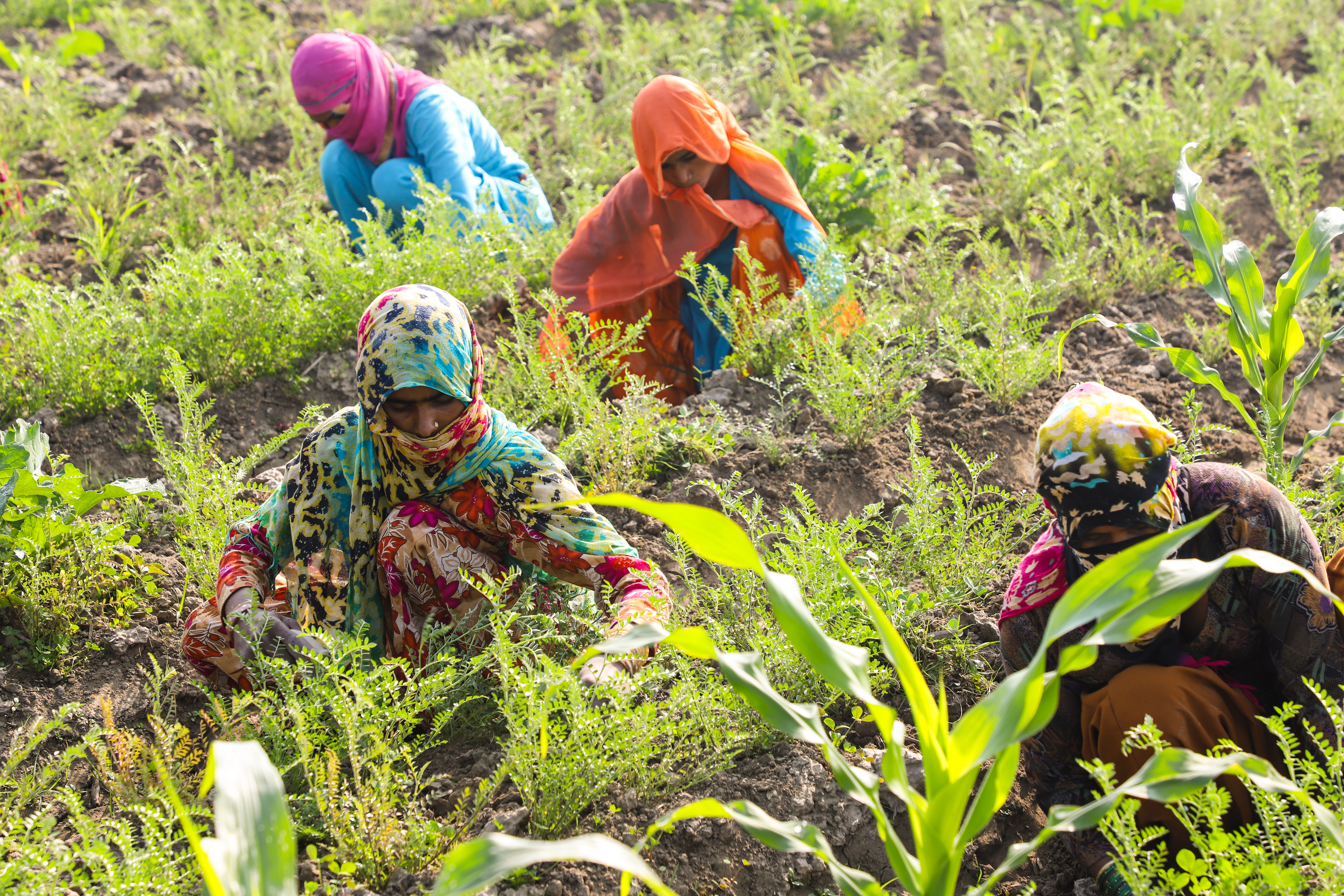 Agriculture is one domain where there is a plethora of data, but which has not been used to its full potential. Making matters worse, the key data points in Odisha's agricultural system were available in silos. For example, the data set for seed quality, supply and certification were available in separate systems.
A senior bureaucrat in the state would know whether a particular scheme was working in an administrative block or not.
"However, Odisha runs 95 agriculture-related schemes. If the office wanted to obtain a comprehensive view of an administrative block, asking how many schemes are being effectively implemented or not, it would be a nightmare for her. It would take officials working under her a month to analyse it before coming to a conclusion," says Ankur Bansal, co-founder of Samagra, speaking to The Better India.
"Can we bring all these 30-40 different data sets into one comprehensive system? Anyone looking at this one system can get a thorough understanding of how agriculture in the state is evolving and performing across a particular geographic area, crop or season," he adds.
The objective here is to get the junior most bureaucrat access to necessary data so that they can plan and execute works on the ground. Eventually, it's the block level official who will oversee the execution of government schemes and programmes on the ground.
In developing the ADAPT Decision Support System (DSS) dashboard (inaugurated on November 2018), the state government set an institutional framework which gives greater scope for the right sort of decision making at every level of government.
Here, you have entire state machinery working on a streamlined system. The whole approach was to get all data consolidated onto one system, create an access-based login tool, where the Principal Secretary will get to look at information relevant to his office while the Block Officer will look at data vital to him.
KALIA
"However, as we started to look at data more closely, we realised that only providing data will not solve the problem. We needed to get into some of the design elements of the problem. One of the critical elements that came into our work is KALIA. We started working on it sometime in May-June 2018 at a time when nationwide farmers were under a lot of distress," says Bansal.
What could we do about it? What was the root cause? Was it because of a natural calamity like the drought? Was it because of a pest attack? Was it about access to formal credit or market accessibility? Such were the questions on the team's mind.
However, these consultations happened just as election season was around the corner where various opposition parties promised farm loan waivers if they came to power. Going through several studies, the Samagra team found that loan waivers have a detrimental effect on the state's long-term financial health, and offer only very temporary relief to farmers.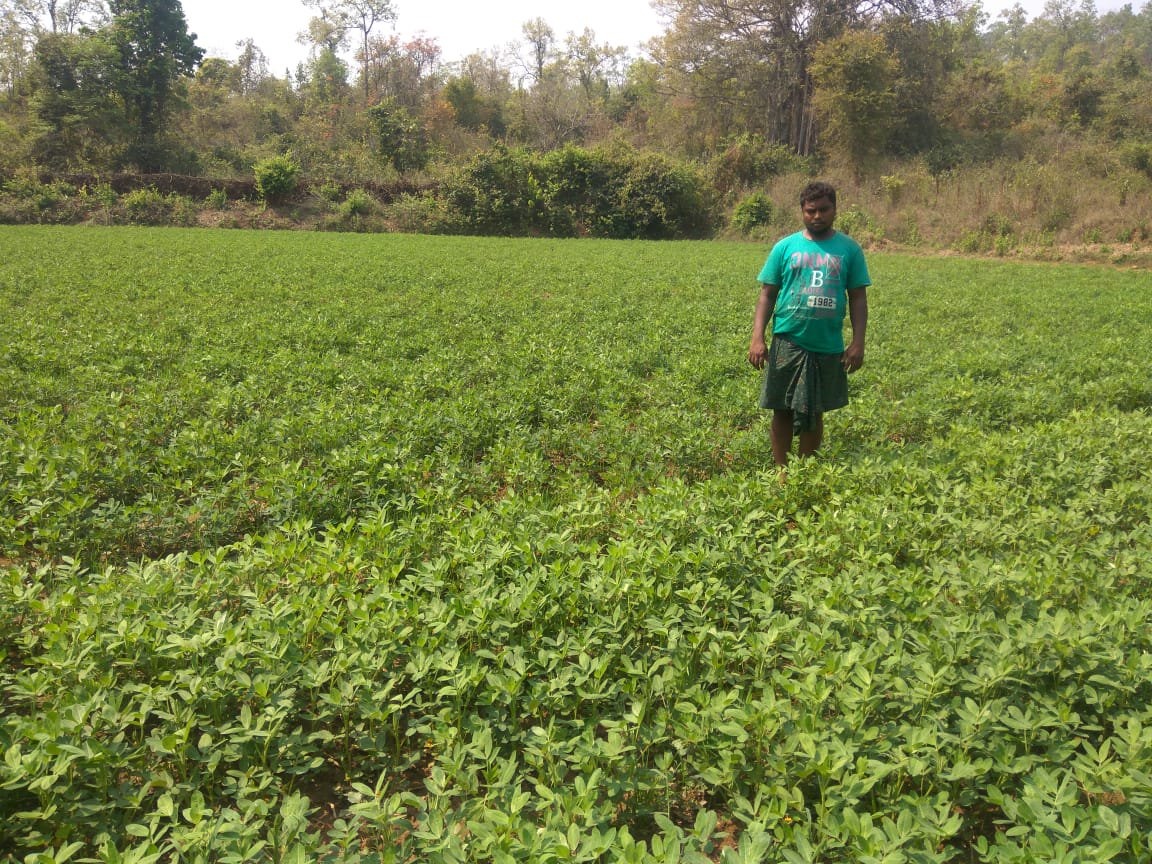 The solution to this problem entailed a more comprehensive approach than loan waivers.
Aside from providing Rs 10,000 per family as assistance for cultivation (Rs 5,000 each in kharif and rabi seasons for five cropping seasons between 2018-19 and 2021-22), the Odisha government created a comprehensive assistance package whereby it also included a life insurance cover of Rs 2 lakh and additional personal accident coverage of the same amount.
Essentially, this sets up a social security system for farmers.
"Also, like in many states, Odisha has farmers who have stuck to traditional crops like paddy where there is procurement at the state level, even though research suggests it isn't the most profitable crop. Through some financial levers, we are shifting the behaviour of farmers to other high-value income-generating activities. For example, the landless will be supported with a unit cost of Rs 12, 500 for activities like poultry farming, goat rearing, mushroom cultivation, beekeeping, and fishery. The attempt is to eventually incentivise the farmer to move away from paddy to something of greater value gradually. It's all about putting more money into a farmer's pocket," says Dr Saurabh Garg, Principal Secretary, Department of Agriculture and Farmer Empowerment, Odisha.
The total number of farmers who have benefited from the scheme is 51 lakh, as per the latest figures.
As stated above, another critical element of the KALIA scheme is the emphasis on sharecroppers and the landless. Policymakers have long ignored them when devising plans, policies, etc. But these people exist, and in huge numbers that have been increasing, especially in the last 20-30 years.
The number of sharecroppers and the landless who have benefitted from the KALIA scheme stands at 15 lakh. While the number of landowners in India is decreasing, the number of sharecroppers or agricultural labour is increasing.
Can we create benefits that include sharecroppers and the landless? How can we incentivise them to better their lot?
In late December 2018, the KALIA scheme was announced, followed by the Centre's PM KISAN scheme which was modelled on the former but does not include landless farmers.
"When the policy was announced, we were sure everyone would stake their claim, stating 'I'm a farmer and give me that money'. How do you prevent the money from going into the wrong hands? How do you ensure no one is left out? The department conducted meetings with bureaucrats from the education, health, labour, industry, food and civil supplies, police departments, ascertaining what databases exist. A lot of them exist, but the databases often are not programmed to talk to each other," Dr Garg adds.
The first step was to bring all the databases together, trying to ascertain a unique identity because in some systems people have registered to different databases using Aadhaar, while in others it's the voter ID or ration card.
Working on a war footing, what they did was create a strategy to verify and unify these beneficiaries. After that, the state government conducted a ground verification exercise to validate these beneficiaries.
"Within two weeks, we received 95 lakh applications from people stating they are farmers. How do you verify them? A verification system was put in place stating that if anyone in the family is an income taxpayer, then you can't receive these benefits," recalls Dr M Muthukumar, Director, Agriculture and Food Production, Odisha.
Through the verification process, the team found full-time teachers and police constables claiming to be farmers. They excluded thousands of applications as a result.
"The systems were created to ensure no wrong inclusions happened and we tried our best to ensure no genuine beneficiary was excluded," he recalls.
Within a month, the state leadership, with assistance from Samagra, managed to set the entire machinery in place to implement this gargantuan scheme.
This was a remarkable feat.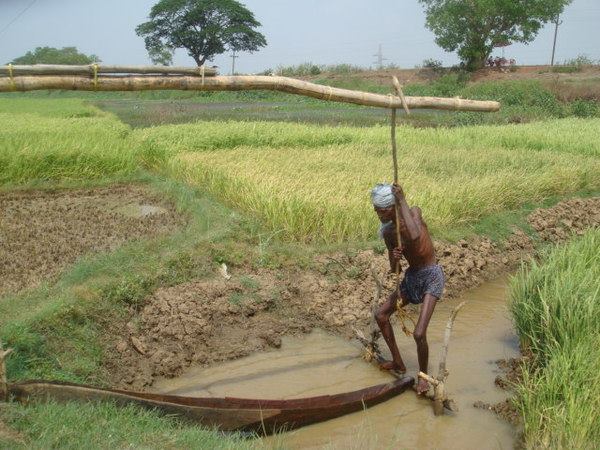 90 per cent reduction in pest attacks
Besides extreme climatic conditions, Odisha once suffered from a high incidence of pest attacks. On an average, roughly 1,80,000-1,90,000 hectares of crop suffer pest attacks, and that's only during the Kharif season burning a real hole in the cash flow of the farmers.
Alongside the state government, Samagra helped create a strategy to tackle it from the time seeds are sown to the time when pests hit.
A large area of concern was the delivery of Uniform Pest Advisory for all 314 administrative blocks in Odisha. But with different climatic conditions affecting various parts of the state, individual blocks may not find that information relevant.
"The solution was to change the design of this system. We get weather and forecasting data from the IMD for all 314 blocks. Instead of putting out one advisory, we customised it to many mini advisories and personalised it for each block. We created 314 WhatsApp groups for each block, with government officers (each block has about 15-20 officers from the agriculture department) available on them," says Dr Muthukumar.
The advisory is then disseminated to farmers through WhatsApp, SMS, IVRS, and videos in the local language, improving penetration from 27 per cent to 76 per cent of villages. This advisory is also uploaded on a YouTube channel informing how one can notice the pest and what steps one can take, he continues.
Pest attacks, meanwhile, has dropped by 90 per cent, according to government data.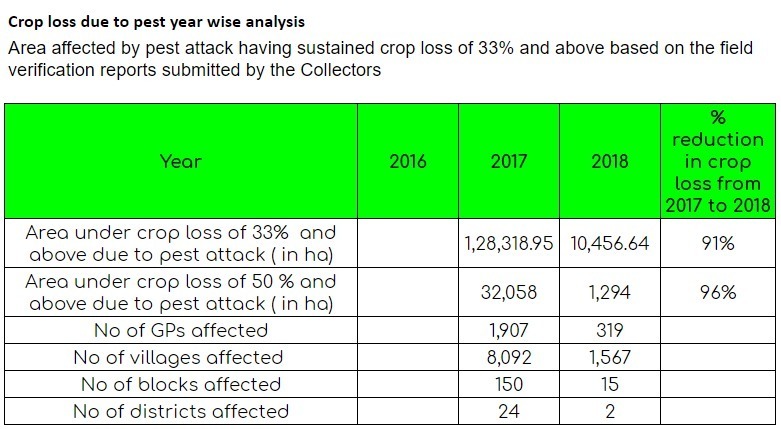 Another critical facet of pest control is handling it in a time-bound manner. Between October to around mid-November, during the Rabi season, a lot of pest attacks happen. Out of 314 blocks in the state, there were 57 which suffered 80 per cent of such pest attacks.
Addressing a shortage of workforce, the Odisha government tied up with the Odisha University of Agriculture and Technology and started a programme whereby students in the final year of their Undergraduate programme in plant protection are offered a 1.5-month internship, receiving a stipend of Rs 10,000.
Prioritising these 57 blocks, the government designates two interns for each of them. These interns are tasked with visiting the fields, learn, assist the farmers and government officers in whatever capacity.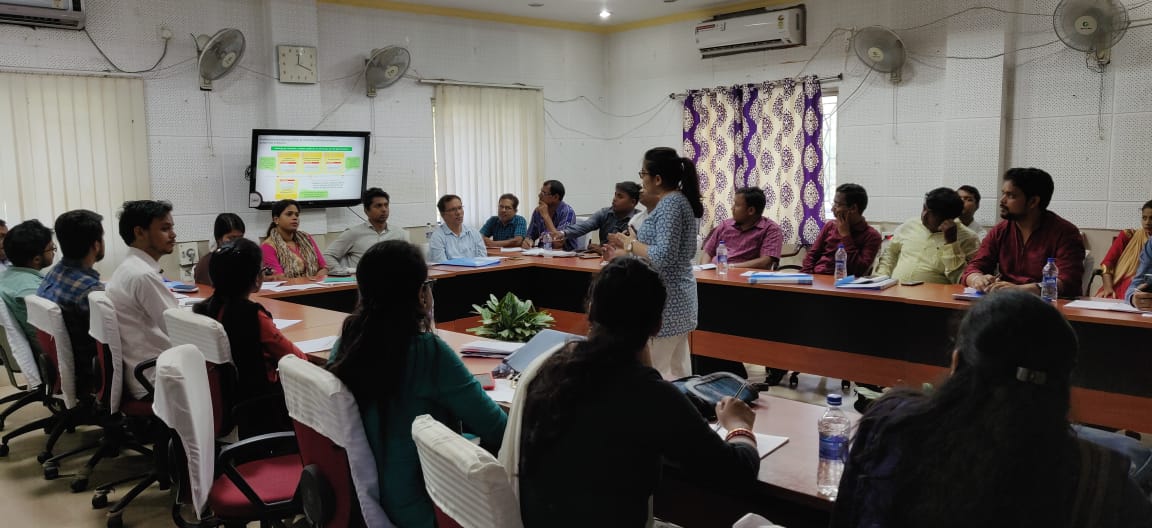 A helpline was also set up which targeted to solve the queries of farmers, interns or government officers within 10 minutes. If there is an emergence of a pest that people on the ground know nothing about. They will take a picture of it, post it on the WhatsApp group and a domain expert sitting on the other side will address this query.
Better Feedback
"The mechanism of conducting Farmer Information & Advisory Committee (FIAC) meetings at the block level in Odisha was re-invigorated to resolve and escalate issues raised by farmers locally. Officials from the Department of Agriculture and five allied departments now meet every fortnight in all 314 blocks, and the commonly identified farmer issues from the meetings are incorporated into policy design and implementation," says Ankur Bansal.
Initially, the government had put out a notification stating that these meetings needed to happen to receive feedback from the ground and disseminate necessary information, but it remained mostly on paper. Meetings were irregular, and haphazard, while the diagnoses they came up with were patchy. Even the block officer didn't know what to do in these meetings.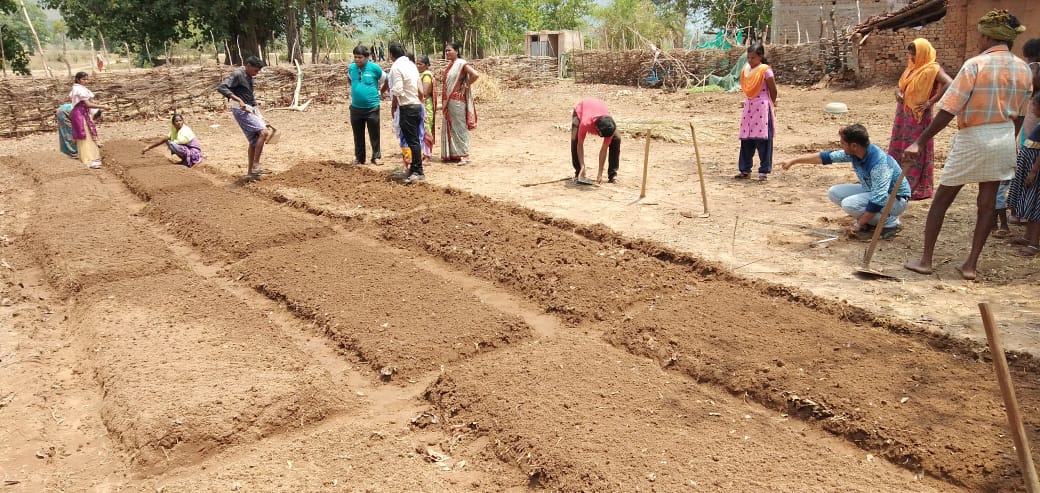 "We started tracking each of the 314 blocks, how many of them are having meetings? We realised that the meetings were taking place in only 120 blocks. Once we possess all the data, we could enable decision making at the district and state level to ensure these meetings happen. Within a month and a half, we began having regular meetings in 310 blocks. Besides agriculture department officials, we needed others from the Water, Insurance and Panchayati Raj departments as well. That's a great point of convergence because a farmer's life is attached to all these departments," says Dr Muthukumar.
The agenda of the meeting is set depending on the agricultural calendar, whether it's the time to sow the seed, apply fertiliser or obtain insurance.
"Say, the deadline for insurance registration is fast approaching, we will set that meeting accordingly. Again, the agenda depends on which block is having the meeting. Say, in your block, only 20 per cent are covered by insurance. We need to increase the number of people under insurance coverage because the deadline is fast approaching," he adds.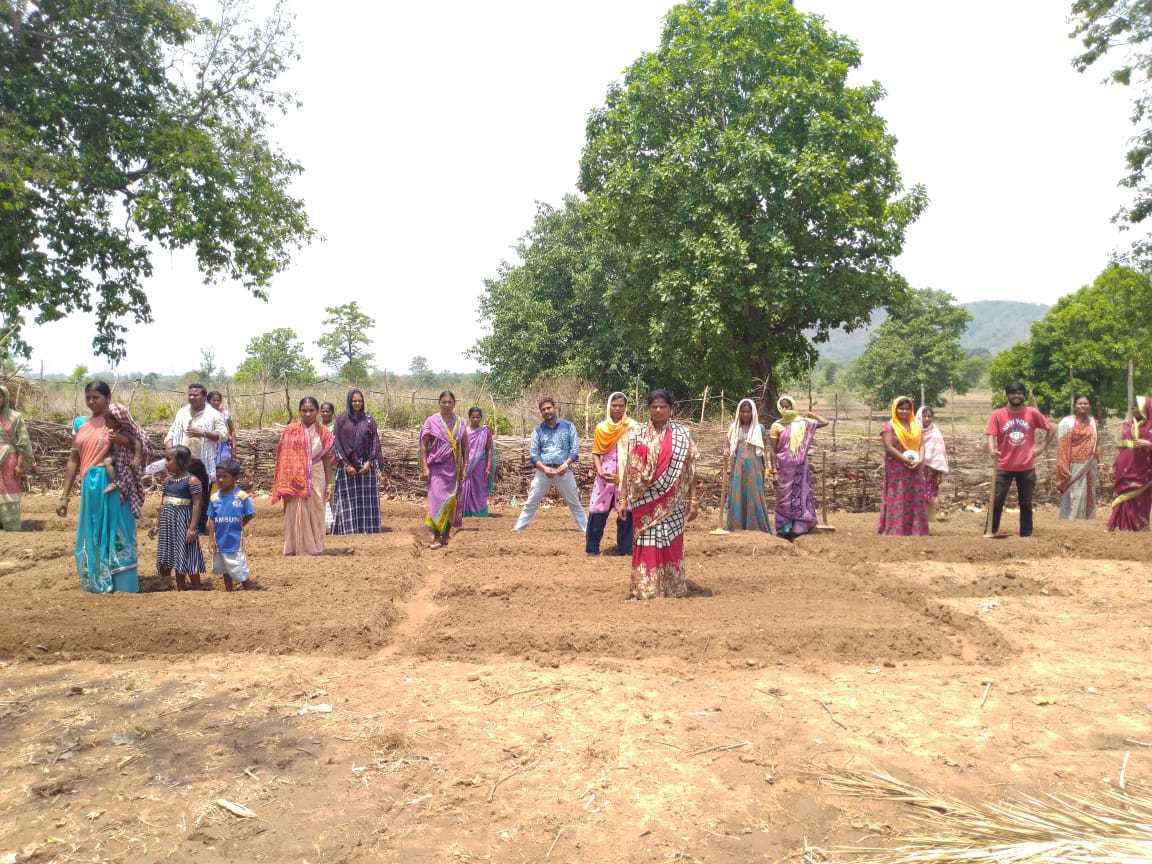 What this system essentially does is establish a two-way feedback mechanism.
"We give them targets, state what needs to be done, and they tell us about their (Farmers) challenges. All inputs collated with state and district level administration will be resolved accordingly," says Bansal, describing the objective of this exercise.
The results of this exercise are clear. The year-on-year growth rate in farmers who have obtained crop insurance is over 10 per cent, reaching 2.02 million farmers in 2018. Meanwhile, the year-on-year growth rate in non-loanee farmers who have obtained crop insurance is at a whopping 79.27 per cent, reaching 272,909 farmers, according to government data. The growth in non-loanee farmers accessing crop insurance is particularly significant.
Also Read: 1 Stop, 556 Schemes: Haryana Govt's Unique System Can Revolutionise How India Works
"The loanee farmers are given insurance along with the loan so they don't have much of a choice. The non-loanee farmers are those who haven't visited the bank. We have to target them specifically for taking insurance. Also, there is not very high acceptance of insurance in this segment of the population, since they rely mostly on relief funds," says Utkarsh.
Odisha has a long way to go in addressing all its concerns in the agricultural sector. However, what we have here is an administration that isn't following the standard playbook of Indian agricultural policy. By consulting other domain experts and leveraging data, it is finding ways to alleviate the troubles of its long-stricken farmers.
(Edited by Saiqua Sultan)
Like this story? Or have something to share? Write to us: contact@thebetterindia.com, or connect with us on Facebook and Twitter.
We bring stories straight from the heart of India, to inspire millions and create a wave of impact. Our positive movement is growing bigger everyday, and we would love for you to join it.
Please contribute whatever you can, every little penny helps our team in bringing you more stories that support dreams and spread hope.
Tell Us More