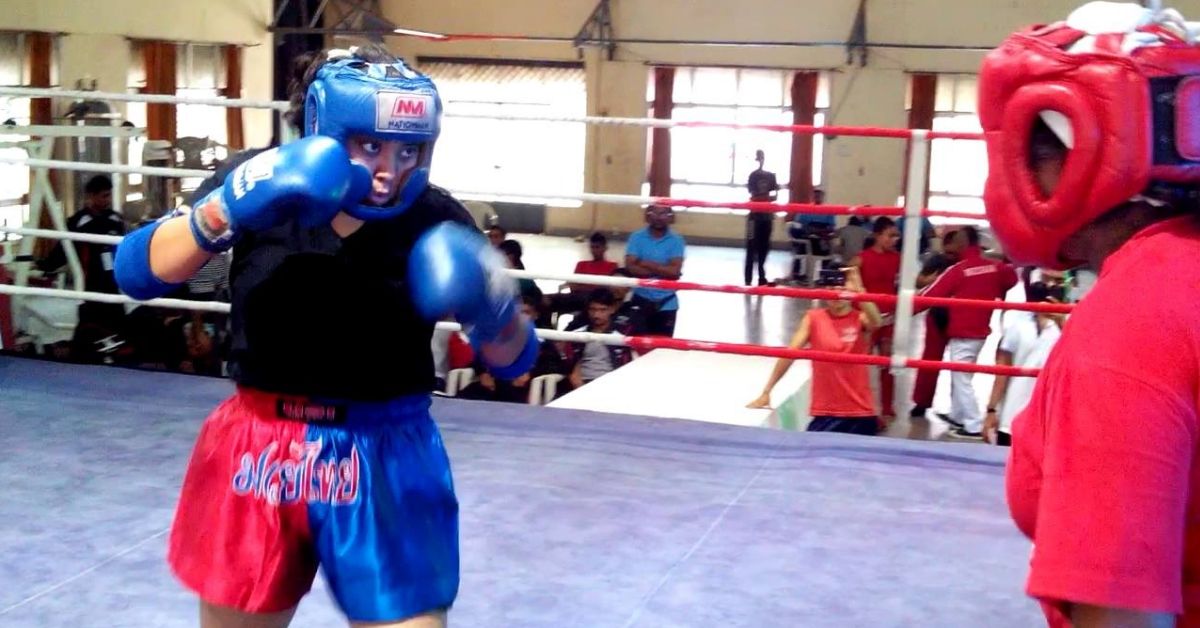 The 25-year-old's story is akin to every sportsperson in India who didn't have a godfather and struggled before garnering national limelight.
Bearing the moniker 'Muay Thai Queen of India', few know the trials and tribulations that Richa Gaur faced to reach where she is today.
Seven-time national gold medallist, Asian Olympic qualifier, international champion and a martial arts and self-defence coach—these are her credentials before the age of 25.
Incredulously, this martial arts ace from Jaipur was born premature, weighing just about 1.6 kg.
In an exclusive conversation with The Better India, Richa shares that it was because of her parents' extra care and attention that she made it back then.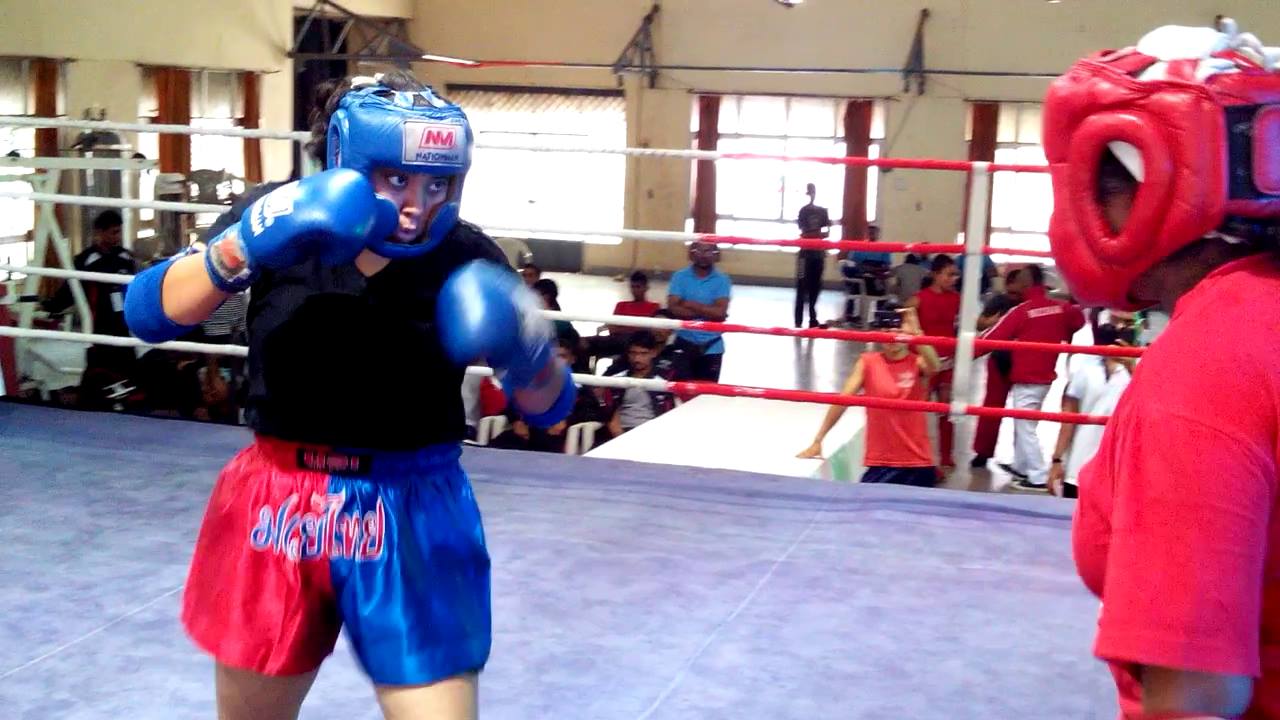 "I've been told that I was really tiny and weak at the time of my birth. Though I became healthy eventually, my parents were extremely cautious and placed no restrictions on me that girls in India, including my elder sister, faced while growing up. And I grew up a tomboy," she recalls.
An average student at school, sports was what brought the best in her, as she played everything as early as six. However, her foray into martial arts would only commence five years later. "I was in class 6, and they had started giving Taekwondo classes at school. I just took it up as a hobby and soon realised that I loved the sport and left no stone unturned to excel in it," she shares.
This would flag off the journey of a champion.
Within a year, she had already gotten the black belt and won her first gold medal! With that, she had the opportunity to represent the state in Delhi. But her parents couldn't afford the expenses. "They consoled me saying that I could go next time," she laughs.
As her love for sports grew strong, Richa began facing difficulties on a different front.
"As is common during teenage, most girls in my class would be engaged in gossip while I concentrated solely on sports. Plus, I only had boys to practice with, because of which, I was bullied throughout my high school. People would comment on how 'boyish' I looked and call me a boy all the time. It went so bad that my studies were affected and I performed quite poorly in the board exams," Richa says.
As much as the bullying affected her, Richa realised that her love for sports was strong enough and if she could focus all her attention, this too would pass.
"By then, sports wasn't a hobby anymore. I was willing to leave anything to pursue it; even food. Unfortunately, the teacher who had trained me from the beginning, left when I was in class 11. I was very upset and wanted to train in a proper academy," Richa recalls.
But her parents would have none of it, as they were worried about sending their daughter alone.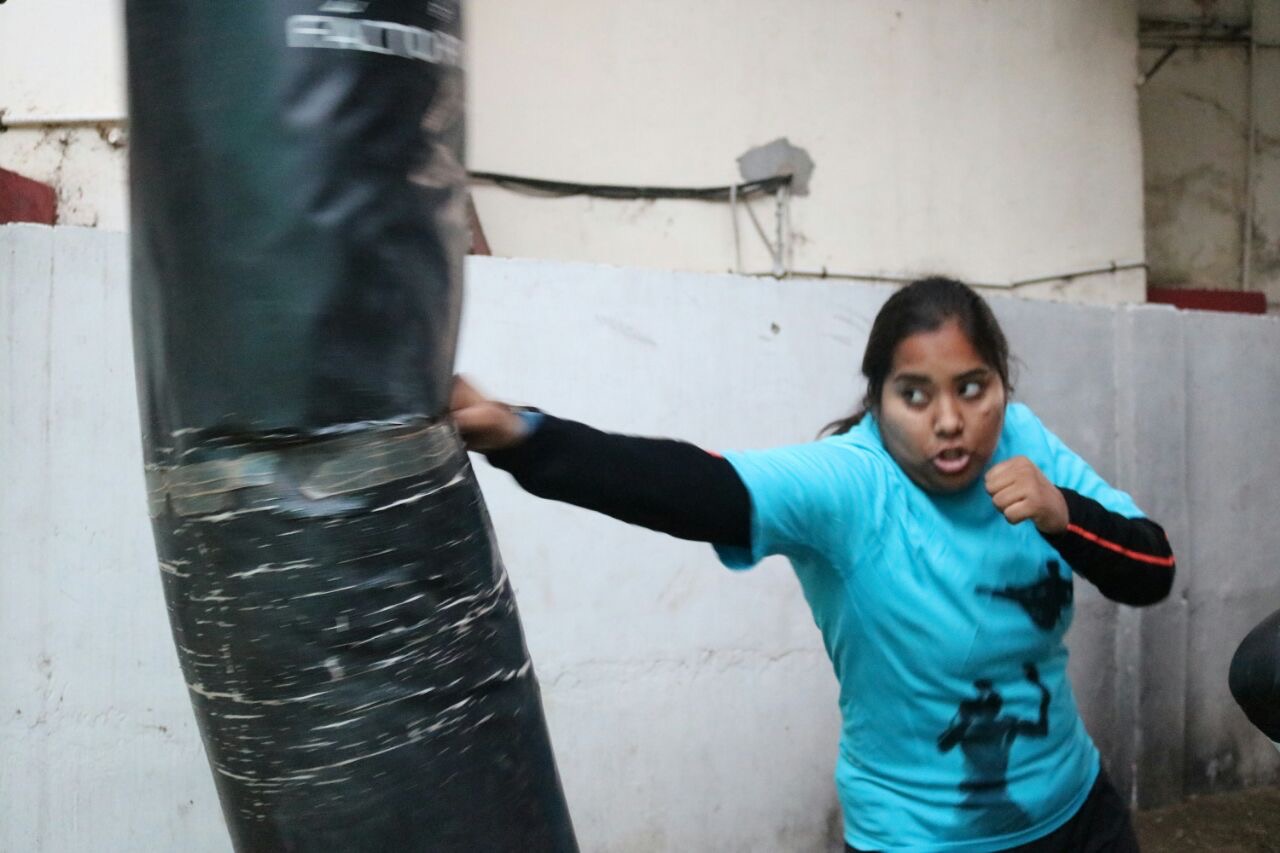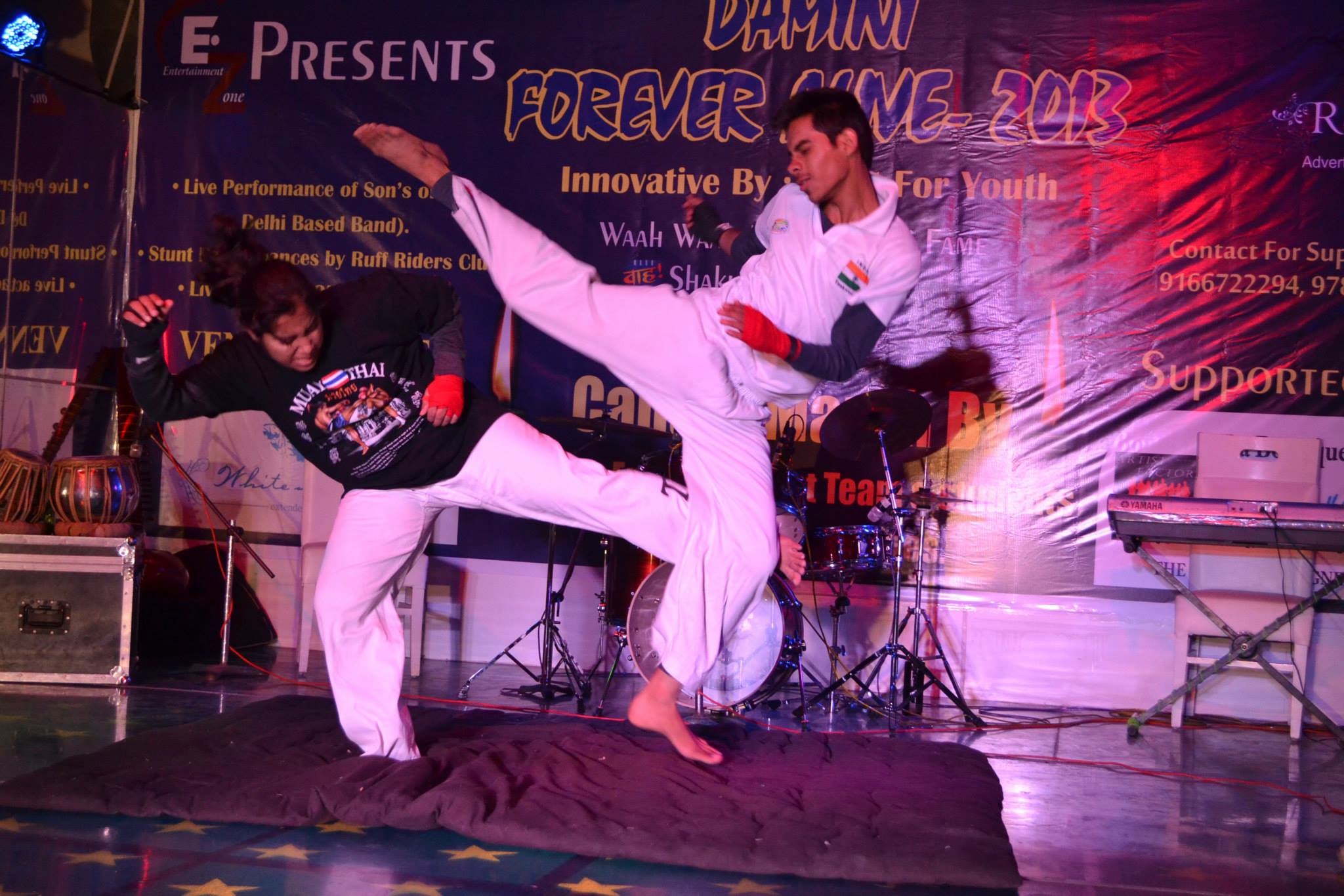 "All the time, those kids bullied me in school, I used it in my favour. I cut my hair short and dressed to look like a boy. Just so that I could go and train without having my parents worry themselves to death. Somehow, my parents were convinced and let me go," she says.
By then, her aspirations weren't limited to Taekwondo alone, and she began training in various forms of martial arts including judo, karate, kickboxing and Muay Thai.
"But unlike Taekwondo or karate, which have a set of rules, Muay Thai was a whole new experience. More like street fighting and kickboxing, you could never predict where the next blow would come from," she explains.
From 2011, her ascent began, and within a year, she went on to clinch many medals before being selected to represent the state in Muay Thai for the national championship. Winning the gold, Richa garnered national attention and set the record as the first national gold medalist from Rajasthan in both categories of men and women.
Soon enough, the World Muay Thai Championship came calling.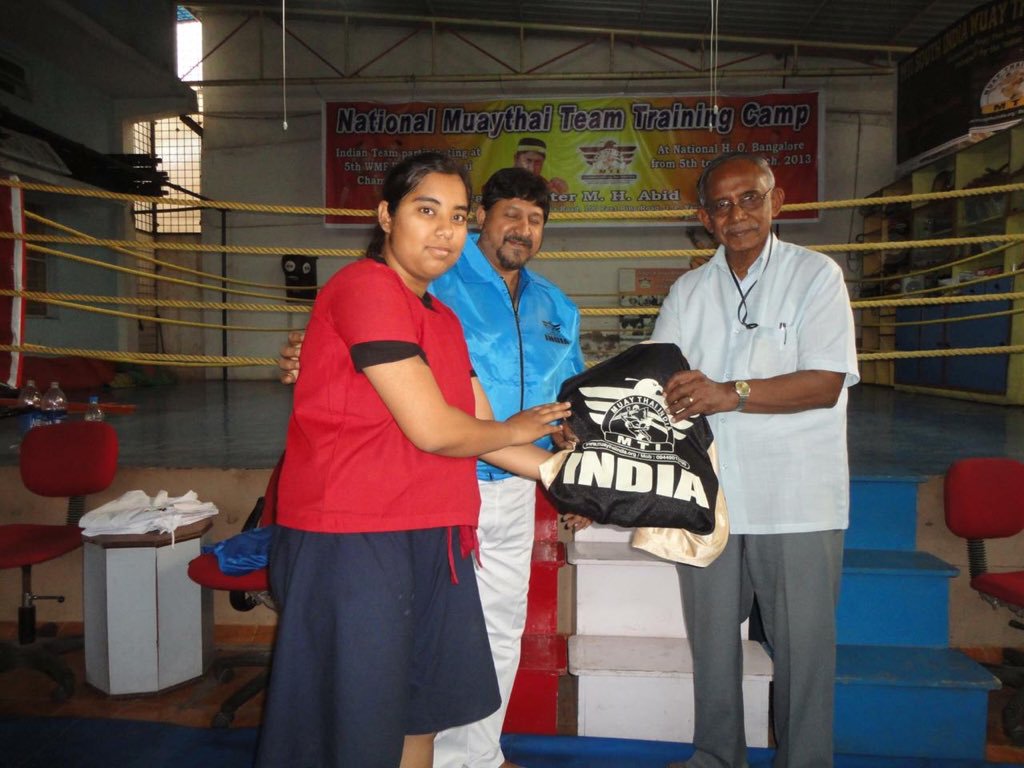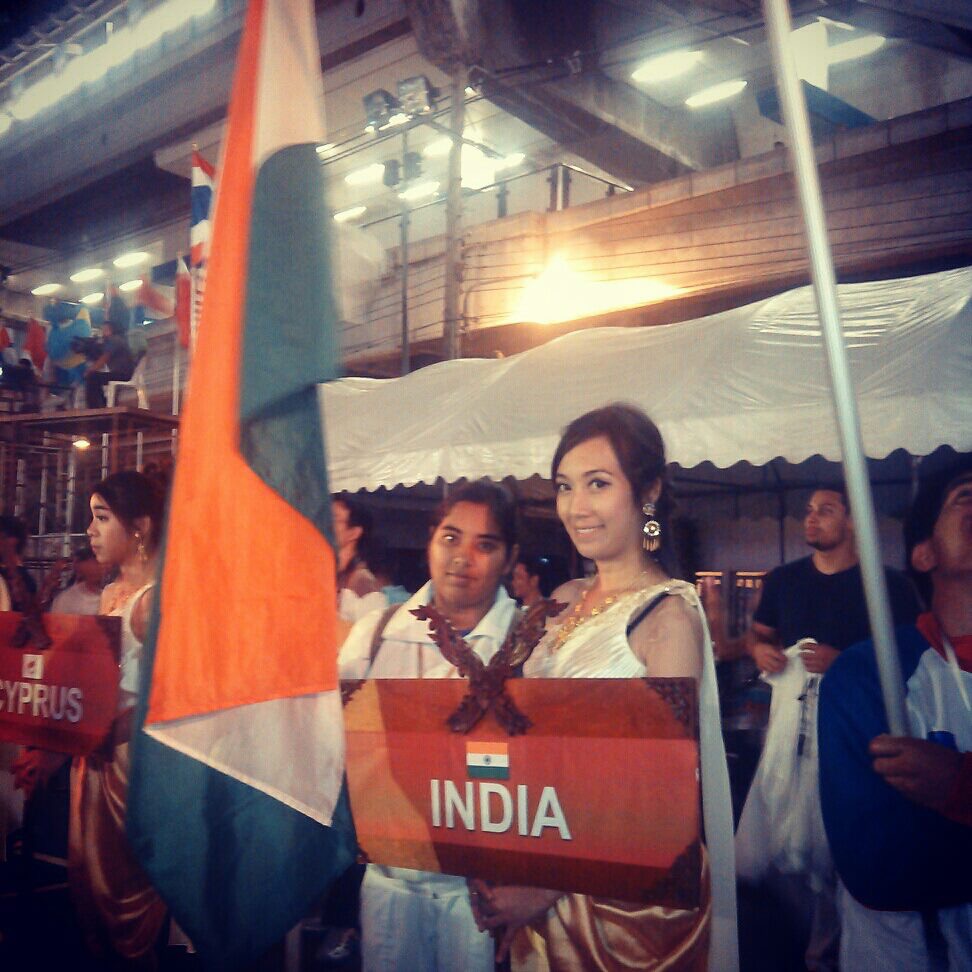 "I was in the second year of college. Despite being a national champion, I received no support from the state government. The tournament was in Thailand, and there was no way I could afford to go. But my college management came forward to help. But most importantly, it was my father, who used to his Provident Fund (PF) savings to help me participate, and I didn't disappoint him. I came back home a World Champion with a Bronze medal," she proudly recalls.
Following the horrifying Nirbhaya tragedy, Richa opened her own academy, the Global Institute of Self Defence and Martial Arts (GOSEDMA).
"I realised that our women needed to be trained in self-defence. My academy has not only given training to different state police forces, government organisations, physical education teachers, NCC cadets, college and school students but also women from rural areas in the country," she shares. The academy also provides coaching in sports, with many of Richa's students making it to the nationals.
While she was making the country proud, she was also earning the wrath of Muay Thai Federation members.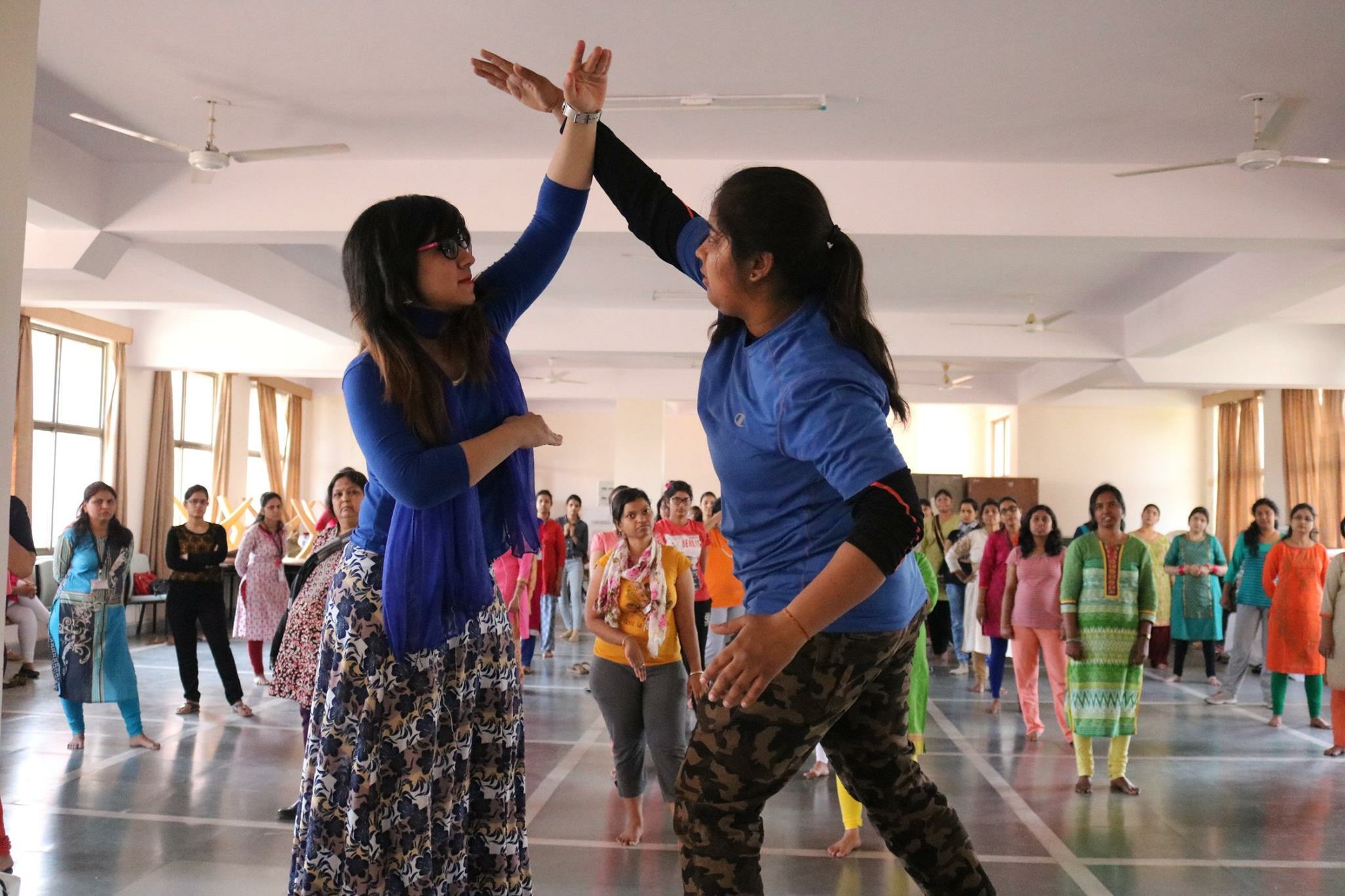 "That is when I got the real taste of gender-based politics in sports. Some officials would be irate because I was a woman and had accolades to my name. I would often be threatened to be banned with false accusations and even refused NOC (No Objection Certificate). These situations often pulled me down, but my father remained my pillar of support and helped me sail through this time," Richa shares.
Being among the Top 100 women achievers of India in 2016, she finally won all her battles. She received the award from Former President Pranab Mukherjee.
"Every hurdle that came along my way finally seemed to fade away, as this was a validation of my blood and sweat. Nothing could pull me down anymore," she adds.
From being bullied to a becoming a pawn of sports politics, Richa's story is akin to every sportsperson in the country who didn't have a godfather and struggled before garnering national limelight.
However, being a female athlete made her journey more arduous, and her achievements more noteworthy.
---
You May Also Like: He Slept in Stadiums and Trained in Jungles to Put India on the Global MMA Map
---
We hope she continues to inspire women and sporting enthusiasts to pursue their passions with similar dedication.
To know more about Richa Gaur or the Global Institute of Self Defence and Martial Arts, visit their website here.
(Edited by Shruti Singhal)
Images courtesy: Richa Gaur
We bring stories straight from the heart of India, to inspire millions and create a wave of impact. Our positive movement is growing bigger everyday, and we would love for you to join it.
Please contribute whatever you can, every little penny helps our team in bringing you more stories that support dreams and spread hope.
Tell Us More