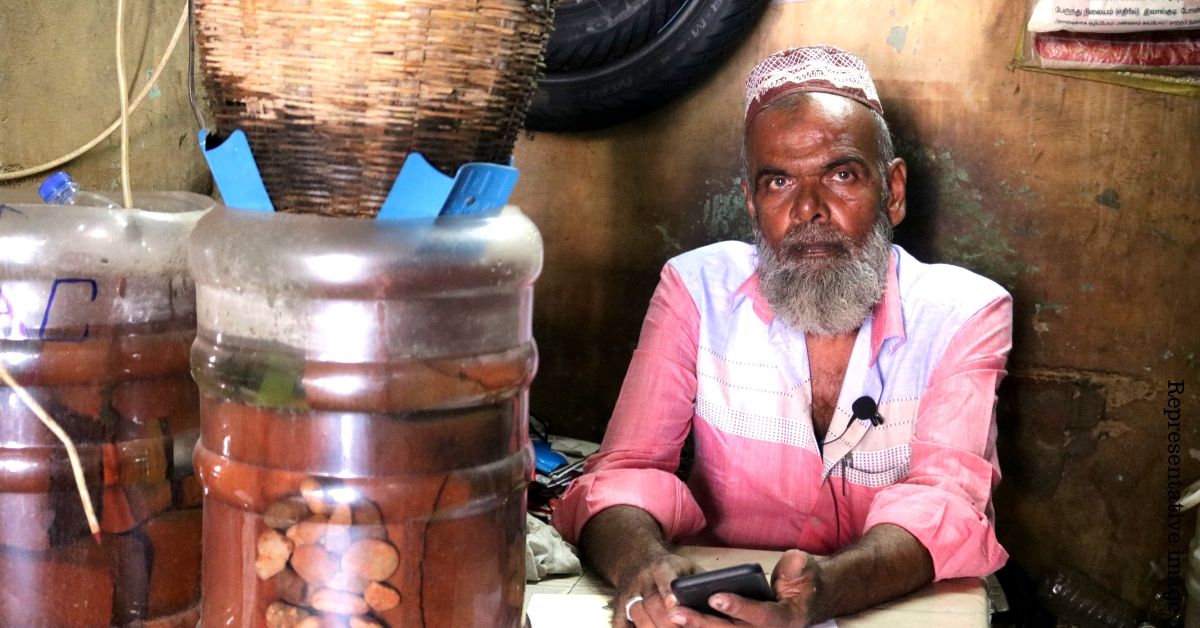 But this is not the only feather in Akhtar Ali's cap, a mechanic for over 40 years now!
A narrow street on Lalgudi road in Tiruchirapalli (Trichy) in Tamil Nadu will lead you to a small bike garage. There's nothing uncommon about the shop at first glance, but ask its loyal patrons, and you'll realise that the shop owner, K Akhtar Ali, is anything but an ordinary tyre mechanic. He is an experimenter, an innovator, and a simple man with the most brilliant of ideas.
The award-winning mechanic has on display, all the district and state level prizes he has won over the years. From an air-transfer device approved by the National Innovation Foundation (NIF) to an anti-puncture powder that sells like hotcakes, Ali has had a grand streak of innovations to boast about. But it is his latest innovation that is the pièce de résistance.
An eco-friendly, affordable AC, that brings down the room temperature by nearly 10°C!
In the insufferable heat of Tamil Nadu, Ali's ailing wife needed some respite and asked her husband to buy her an air conditioner.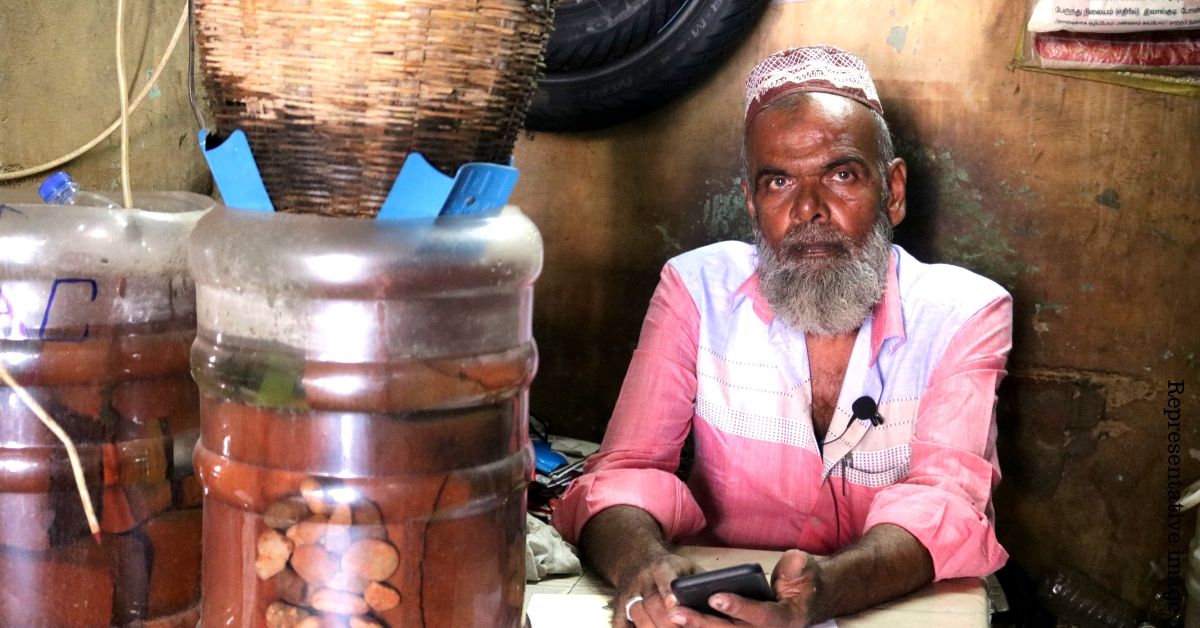 "She was admitted in the hospital where there were ACs, and when we brought her home after her surgery, she was visibly uncomfortable in the heat. She insisted that we buy an air conditioner for the home, but I am a simple man with a humble income. How could I afford an AC that costs thousands of rupees? But of course, I wanted her to be happy and comfortable at home, so I decided to experiment and build one myself," Ali tells The Better India.
With materials as simple as water bubble cans, a bamboo basket, a pipe, motor and vetiver grass, the innovator began working on a model.
The tops of the bubble cans were cut, and they were filled with stones, bricks and 12 litres of water. A bamboo basket containing vetiver grass went on top of the cans.
A thin pipe ran through the two bubble cans and was attached to the motor. Together, they would set the water in motion and let it flow from one can to the other.
The pipe was arched over the vetiver grass and had holes to let the water drip over it. A ceiling fan in the room helps the cool air flow through the air.
This device of two cans can go on for days before you have to refill it. The only fee is the electricity that the motor uses.
In Ali's tiny shop, the one-can device can maintain a temperature of about 27°C at a time when Trichy was burning at 38°C. It cost him Rs 1,500 to make the AC but the respite it brought his wife was priceless.
This is just one of the several innovations by the 58-year-old mechanic.
For Ali, the choice of becoming a mechanic had to be made when he was still a child. He lost his father at the age of nine and had to help his mother with the family income.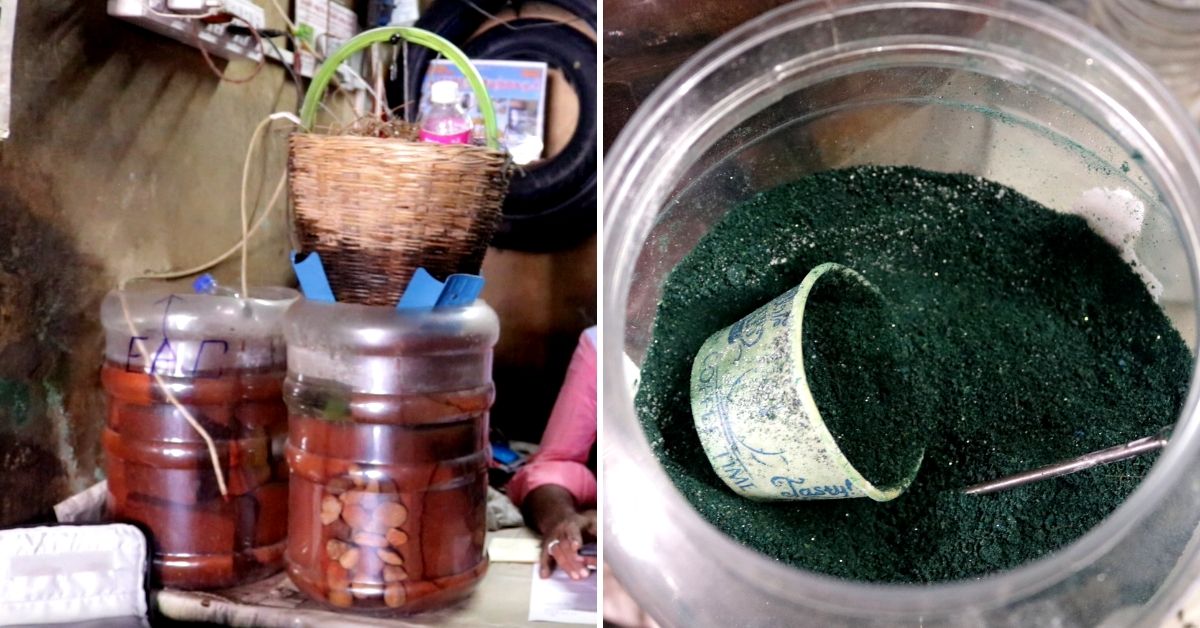 "By the age of 10, I had to give up my education and do odd jobs to bring home money. I worked in some local garages and started saving money so I could open a cycle repair shop by the time I was 20," he tells us.
He adds, "I believe that with discipline, anything is possible. So for the past 40 years, I have been working religiously in my shop. But I don't just repair bikes. I try to experiment with innovations that could help me either in the shop or at my home."
Another example of Ali's innovations is an anti-puncture powder that he made by shredding rubber. The powder can be turned into a gel and applied on a tyre tube to avoid punctures. He created it about eight years ago and it is a favourite of his clients.
---
You May Also Like: This IIT-Delhi Startup's Innovation Tackles Air Pollution for Just Rs 10!
---
"I just want my innovations to be satisfactory. I haven't completed my education, but I try to bring in experiences and observations from my daily life to better utilisation. Take the AC for example. I knew that vetiver grass is cool because it is used to cool body temperatures when a person has a fever. So I improvised from there. And look at what that has resulted in!"
So far, the innovator has received ten orders for the affordable, eco-friendly AC. He charges Rs 2,500 for a single-can AC and Rs 3,500 for a double can. Although transportation could be an issue for this simple man, he is open to orders. You can contact him on +91-9965046020 to know more.
(Edited by Shruti Singhal. Special thanks to Ahmed Sherrif for the interview and photos)
Like this story? Or have something to share? Write to us: contact@thebetterindia.com, or connect with us on Facebook and Twitter.