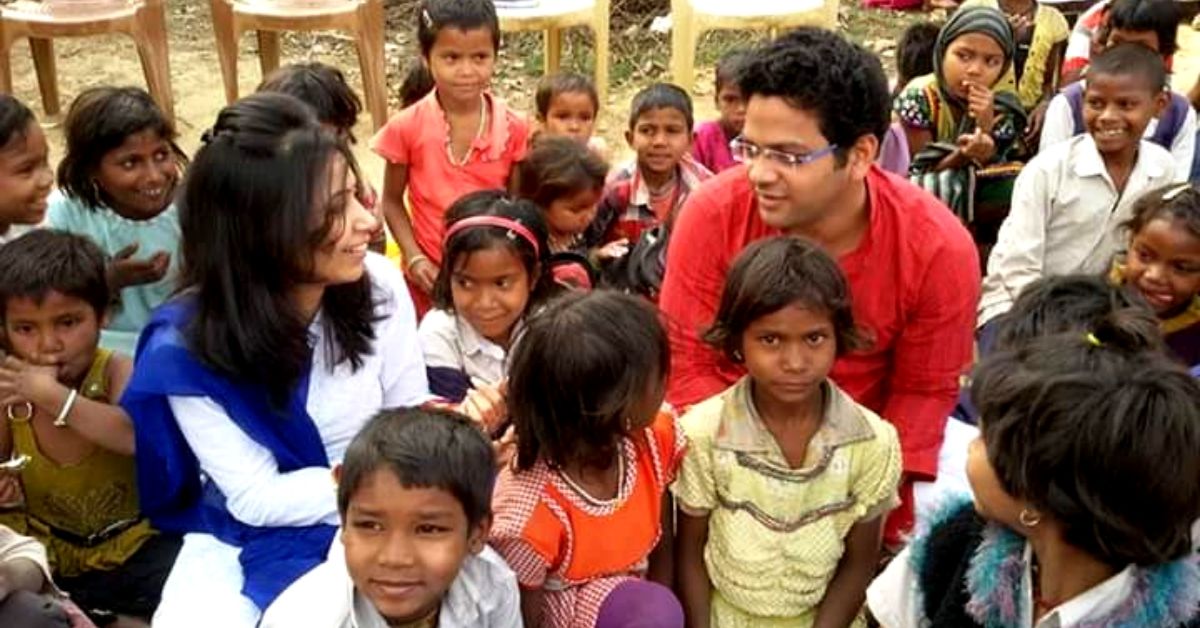 Swarochish Somavanshi was appointed as Umaria's Collector in March and he immediately took up a campaign against dagna- a traditional method of branding kids with hot iron to 'treat' malnutrition
When IAS officer Swarochish Somavanshi assumed the Collector's post in Umaria, Madhya Pradesh, he was introduced to a horrifying tradition. In the mostly tribal district, toddlers were branded with hot irons rods to "treat" malnutrition.
"It was a sight of sheer horror when I saw these kids, as young as six years old, getting branded with hot irons. When I asked their fathers how they could let their children go through this physical torture, they lifted their shirts and showed me the marks on their bodies too. Their justification for imposing the 'Dagna' on their children was that they had gone through the same thing. If dagna worked on them, it should work on their young ones too," Somavanshi told The Better India (TBI).
The newly-appointed Collector knew that his first task would be to ensure that the kids are saved from this unscientific and painful "remedy".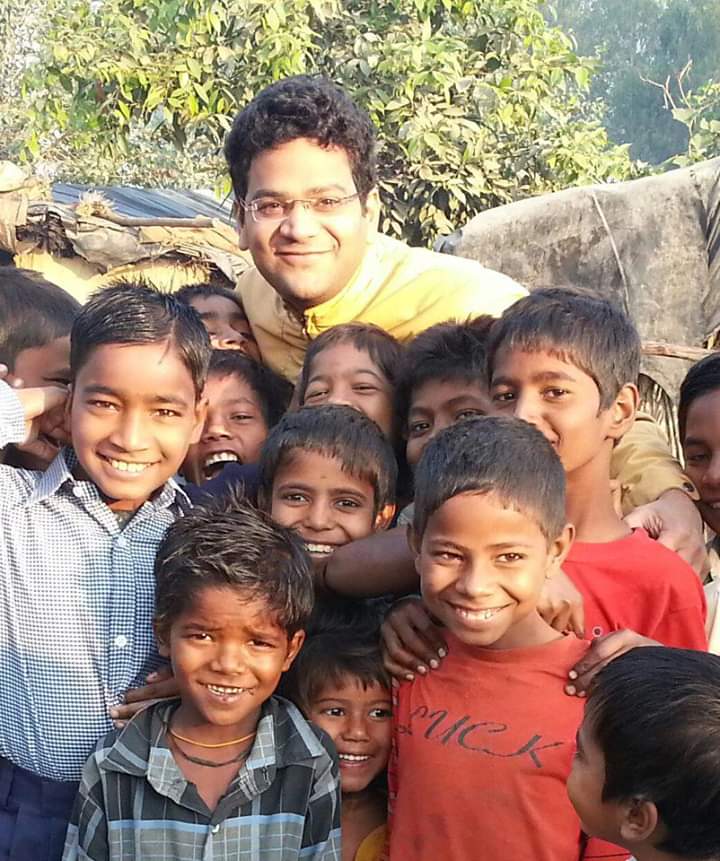 Last week, the IAS went viral for his generous donation of ACs to a children's hospital. When we contacted him, he explained that the story is much deeper than his small initiative. It goes beyond the hospital walls and into the villages where local quacks garner more trust than qualified doctors. And for the quacks, the only way to treat the malnourished children is to use hot iron rods on their bodies—the scars of which never fade.
42 per cent of Umaria's land is under forest cover, and over 80 per cent of its population is rural. Introducing the rural and tribal population to modern medicines and to get them to give up their traditional remedies can be extremely tricky but Somvanshi was determined to educate the citizens about the life-threatening inhumanity of hot iron branding.
He resorted to the stick and carrot approach, to begin with.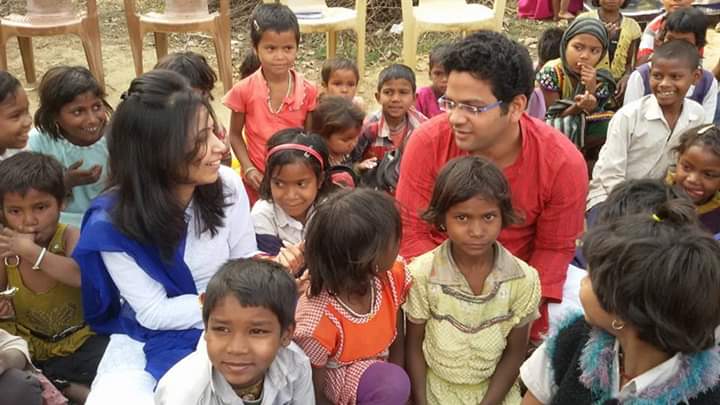 "We called it Operation Sanjeevani and it was implemented in the first week of May this year," says the Collector and adds that Sanjeevani was a three-tier approach, the first of which was regulatory. If any family was seen to be branding their children with hot irons, the authorities would file an FIR against them.
"Simultaneously, we started awareness programs in various villages to explain how the villagers have hospitals at their disposal to treat their malnourished kids. The very last step was to reward the villages who will show absolutely no cases of iron branding. Of course, the third step will take time because it has been only a month since Sanjeevani has been implemented."
Somavanshi's initiative has been instrumental in reaching out to 50,000 children in Umaria so far, 673 of whom have the dagna marks. But Sanjeevani has already started showing results and villagers are bringing their children to the Nutrition Rehabilitation Centres (NRC) nearest to them.
One such NRC that had close to 100 malnourished children was fighting to protect the children from the extreme heatwave that Madhya Pradesh is still witnessing. Heat opens burn patients to infections which could become fatal, and Somavanshi wanted to aid the efforts of the NRC.
"We don't have the exact data as to how many children admitted in the NRC shelter have the dagna marks. But the important point is that they are admitted to the hospital.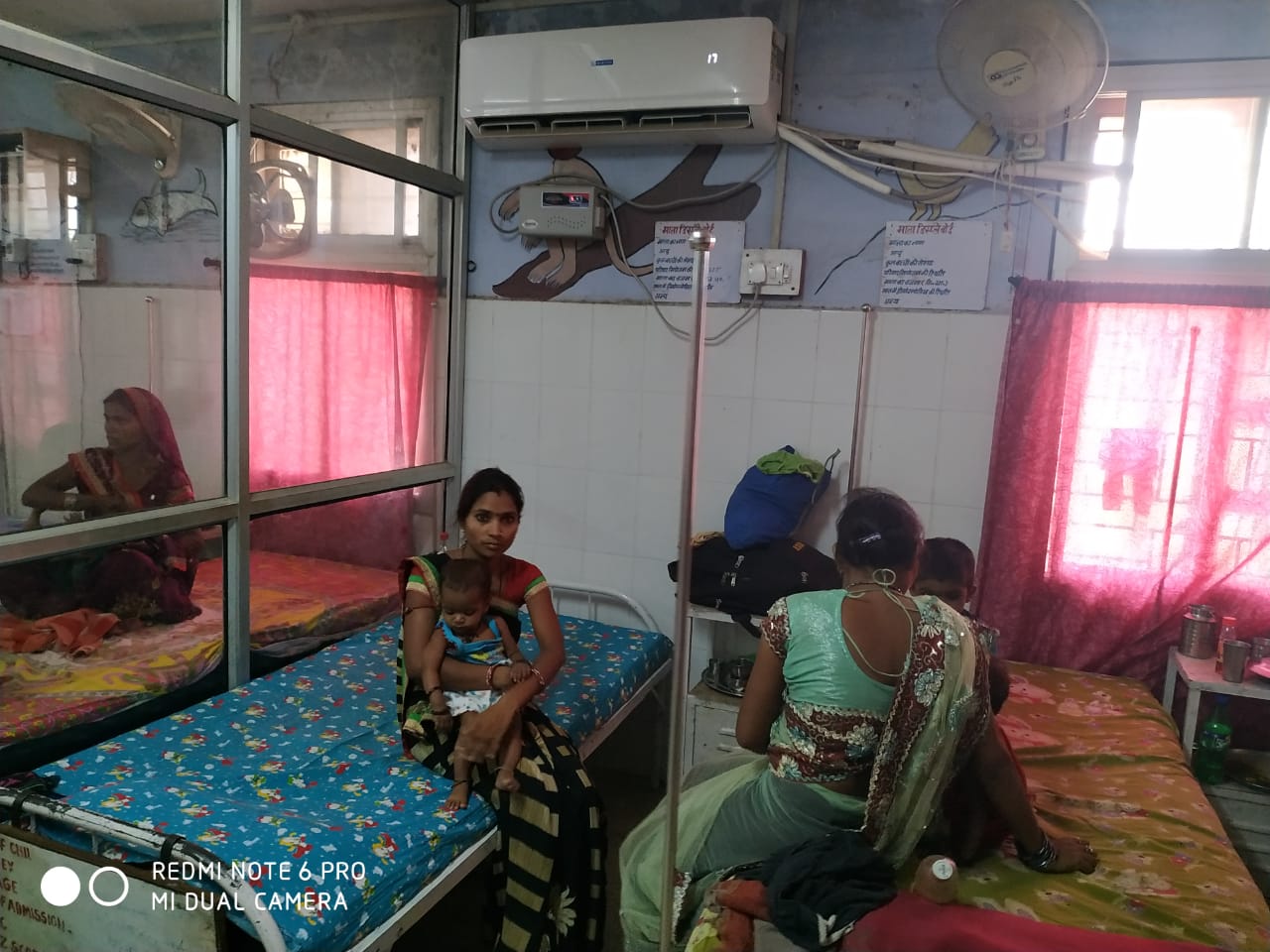 When I visited them, I saw the poor children suffering in the heatwave. So I decided to send my office ACs to the hospital rooms," the 34-year-old IAS officer says.
Although his first plan was to arrange for new air conditioners, Somavanshi realised that the purchasing and fixing the ACs would take a long time. He did not want to risk the kids' lives until then.
"My wife, Shalini always pushes me to help underprivileged children and when this situation arose, I knew what had to be done. I arranged for professionals to take out one AC from my cabin and three from the collectorate hall and install them in the NRC shelter. The whole process still took 22 hours but that's the fastest we could go. Now, the children can stay in the hospital peacefully," he adds.
---
You may also like: 1000 Fractures & a Dream to Be an IAS Officer: Kerala Girl's Story Defines Inspiration
---
This deed of their Collector's did not go unnoticed by the staff as they came forward to donate their one week's salary to the children's hospital amounting to Rs. 5 lakh!
Although Somavanshi is still looking for new ACs to be installed in the hospitals, he has no plans of taking the office ACs back. "I am quite used to the fans now," the Batch-2012 pass-out says.
"The important thing is to bring people together. We are still struggling to spread awareness about the ill-effects of dagna," he adds.
Somavanshi is looking for volunteers to help him further the cause of Sanjeevani and to save Umaria's children from their painful ordeals. If you wish to help him out in his initiative, please write an email to swarochisha@gmail.com and he will be happy to answer your questions.
(Edited by Saiqua Sultan)
Like this story? Or have something to share? Write to us: contact@thebetterindia.com, or connect with us on Facebook and Twitter.