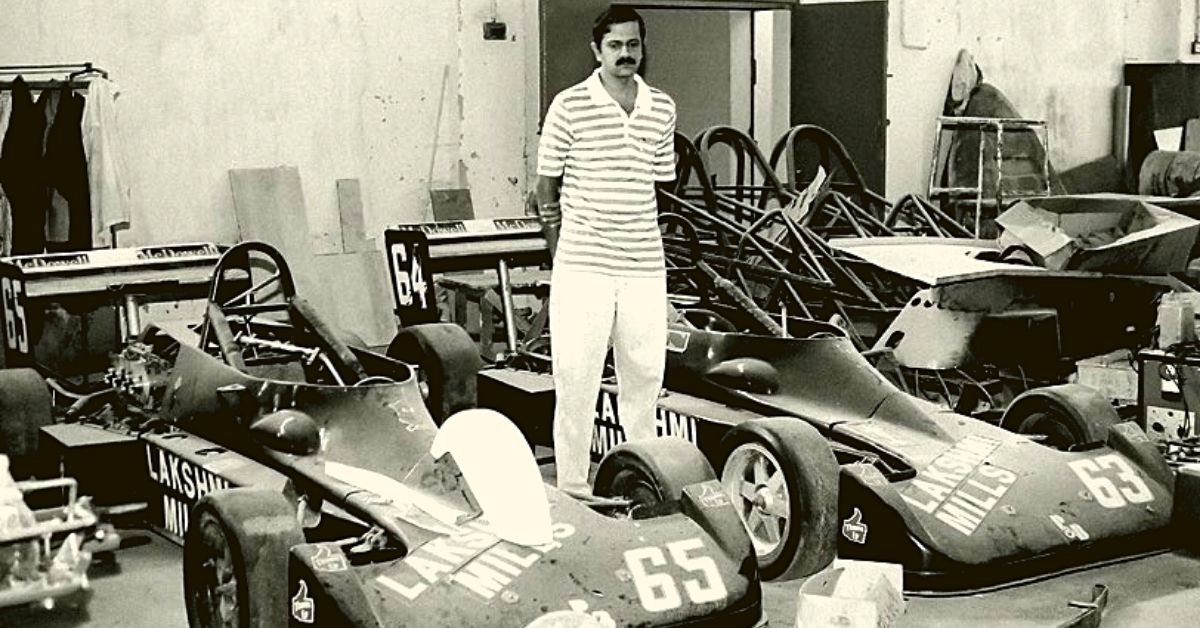 Without this forgotten legend from Coimbatore, India wouldn't have Narain Karthikeyan, Karun Chandhok & Armaan Embrahim
By most accounts, Coimbatore's very own Sundaram Karivardhan, a racing driver, car designer and business executive, is widely considered as the pioneer of Indian motorsport.
Blazing a trail during the 1970s, 80s and the early 1990s until his untimely death in 1995, it was his relentless passion for the sport that allowed future generations of Indian race car drivers like Narain Karthikeyan, Karun Chandhok, and Armaan Ebrahim take their first steps with the introduction of the Formula Maruti class in 1988.
Kari, as he was popularly known, was born on 20 June, 1954 into Coimbatore's famous Lakshmi Mills textile family. Even though he had joined the family business, motorsport was his ultimate passion. As a youngster, he attended the famous Jim Russell racing school in Quebec, Canada, following which he came back to India and participated in races held in Sholavaram, Chennai and Barrackpore, Kolkata.
Mind you, this was a time when motorsport racing in India was in its infancy. Forget racing, even automobiles were uncommon at the time. Cars were still meant for the elite and jeeps were largely used by government officials. This was more than a decade before Maruti Suzuki entered India.
Motorsport racing was an elite endeavour.
Coming back to Kari, he sat behind the Premier Padmini, Datsun 510, Sipani Dolphin and Formula Atlantic during his domestic racing career. However, he wasn't merely satisfied with driving them, but designing and modifying these vehicles to enhance performance engrossed him too. He had even attempted to develop a Formula 3 car during his final years of racing.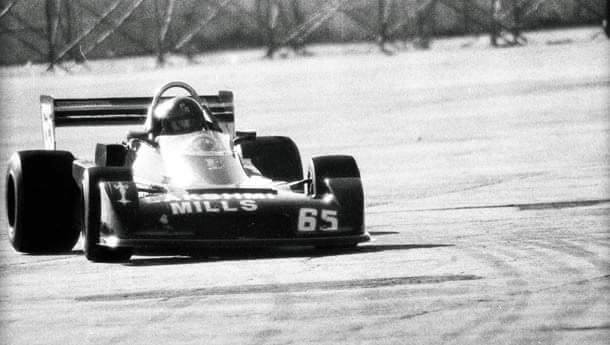 "From racing cars, he moved to building his own Datsun special in 1984, a space frame chassis with a Datsun engine. We raced against each other (my competition number was traditionally 5, Kari's used to be 65): his Datsun against my Formula Ford in '82 and later the Formula 2 in '83 and then we both switched to the Formula Atlantic . . . We were fierce rivals on the track, always had the sport in focus and that cemented strong bonds," writes Vicky Chandhok, a national champion, and father of Indian race car driver Karun Chandhok, for Evo India.
One of his (Kari) early complete in-house designs was the 300 BHP Formula Monoposto based on the Formula Atlantic Chevron B40 model nicknamed "Black Beauty". But until the late 80's, motorsports was only for wealthy drivers. In an effort to make racing more affordable in India and improve grassroots level racing he designed and tested a small single seater, dubbed as India's Formula Ford, with a Maruti 800 engine, and adapting easily available parts, sometimes made in-house. His second design was a two seater car named McDowell 1000 using a Maruti Gypsy 1.0 liter engine, says this Team BHP tribute.
It was his creation of the Formula Maruti in 1987 that really ignited the field of motorsports in India like never before. Discussing ideas with former national champion Vicky Chandhok, the initial plan was to use a Fiat engine for this affordable domestic single-seater racing car, but they ran into problems with the gearbox.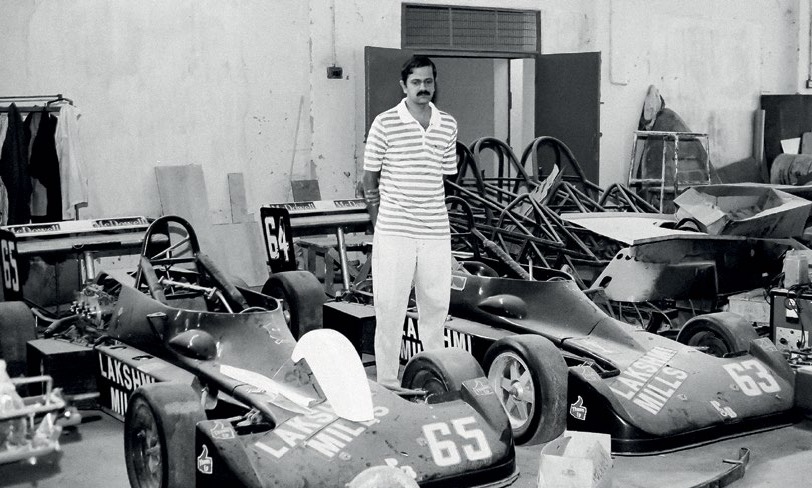 "Maruti was launching the 800 and I waited a long time outside Chairman R C Bhargava's office to strike a deal. My persistence paid off. RCB agreed to supply us 35 mechanical kits of engines and gearboxes for Rs. 35,000 . . . Kari went to town designing the space frame and in record time built 28 single-seaters which were launched in the ballroom of the Taj Hotel in Madras in 1987. We roped in various corporates to purchase cars so that talented drivers would get the opportunity to showcase their talent without the worry of finding sponsors. All 28 cars were sponsored by corporates, and all 28 cars were assembled in that ballroom. A motorsport function of that scale has never been held in India since," Chandok writes for Evo India.
Fast, reliable, and affordable, the Formula Maruti opened the floodgates for others with motorsport racing in their veins including J. Anand, Akbar Ebrahim and R. Gopinath.
All these drivers would go on to become national champions in Formula 3. Akbar Ibrahim won the inaugural race. These races, according to this 2006 Team BHP description, would cost Rs 10,000 per car per weekend and drivers scored points at every event which determined the overall champion.
Subsequently, in the future, the likes of Narain Karthikeyan, Armaan Ebrahim and Karun Chandhok would also cut their teeth at this level.
Without Kari, none of them would have even come close to competing at the international stage. The class was discontinued from the mainstream championship in 2006.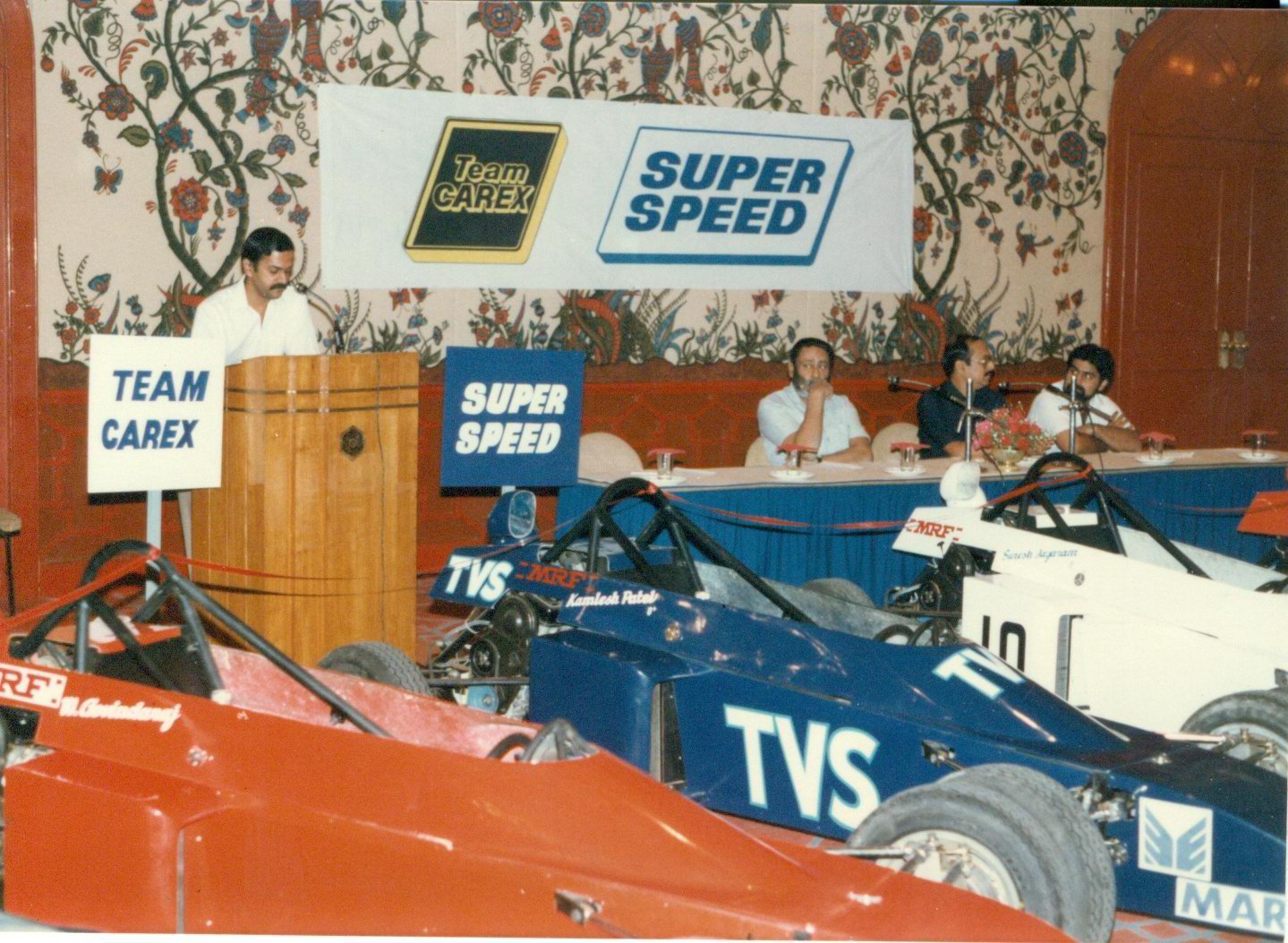 In 1983, he also started Super Speeds, an automobile racing team. For seven years between 1988 and 1995 the team also entered Formula 3 for the annual Madras Grand Prix races. Towards the end of his life, Super Speeds entered into an agreement with JK Tyres to establish their rally team and also provide technical assistance. Following his untimely death, the company was sold to LGB, and today it stands out as a race car construction firm.
Besides track racing, rally car driving was also a source of real interest among motorsport enthusiasts in the country, and yet again Kari made his mark here.
"Kari entered in very few rallies, among them the Karnataka K-1000 in Bangalore. He later launched the JK Rally team in 1992, when JK Tyres wanted to enter into rallying which was previously dominated by MRF Tyres. In the 1990 season, he spotted a young Hari Singh from Chandigarh taking part in the Coimbatore Rally and, seeing his talent, offered him to tune his car, enabling him to win the Indian Championship title 5 times," says Team BHP.
Also Read: Know the Story Behind Tata Sumo's Name? 8 Fascinating Facts About Indian Cars!
Basically, there isn't any vehicle propelled by an engine for which Kari did not have an enduring passion. He even got in to manufacturing power gliders, flipping the 250cc Yezdi motorcycle engine and subsequently using a Rotax engine. He would test these gliders in the Ooty Mountains and Dindigul, among other sites.
The small airstrip he built in Coimbatore later, became known as the Kari Motor Speedway, a purpose build Formula 3 auto racing track.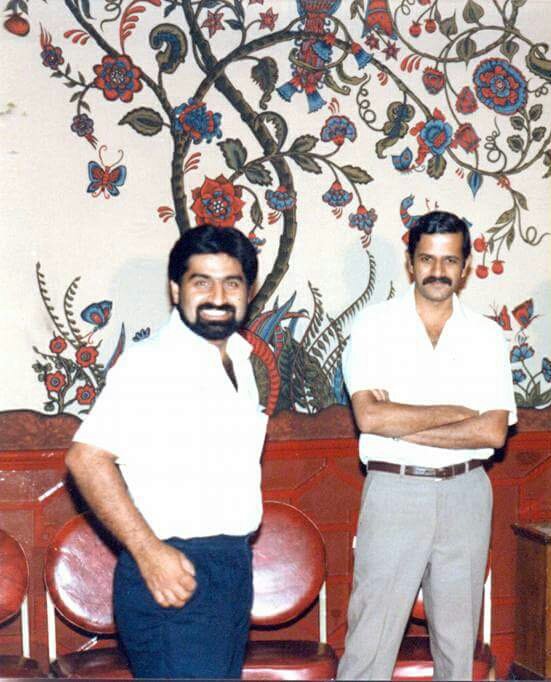 Unfortunately, it was his passion for aviation which ultimately led to his death. A Pushpak trainer aircraft, that he was flying to acquire his flying licence, crashed on August 24, 1995. His untimely death, at the age of just 41, left a gaping hole in the heart of Indian motorsports. It took a few years for the sport to come back in India.
"Today, we have only two types of drivers at Sriperumbudur. The top drivers and the absolute newcomers. Motor sports is an expensive sport. Consider just tyres for instance. On an average, one needs four tyres for every 15-lap race. Tell me, how many youngsters can afford this expense?" he once said. "We necessarily have to promote the Novice class and make it affordable. For this, we need substantial sponsorship, where cars, tyres and mechanical support come easily for newcomers. Only then will track racing take off," he went onto add.
Kari was a visionary, battling the licence raj regime and other economic bottlenecks created by the state, to bring motorsports to India. He used his wealth to open pathways for other motorsport enthusiasts. He knew what the sport needed to survive in India.
And you know what, he often put his money where is mouth is and promoted Indian motorsport racing like few did. God knows, we would have had more Indians in Formula 1 by now. Kari would have made it happen. That's the measure of the man.
(Edited by Saiqua Sultan)
Like this story? Or have something to share? Write to us: contact@thebetterindia.com, or connect with us on Facebook and Twitter.
We bring stories straight from the heart of India, to inspire millions and create a wave of impact. Our positive movement is growing bigger everyday, and we would love for you to join it.
Please contribute whatever you can, every little penny helps our team in bringing you more stories that support dreams and spread hope.