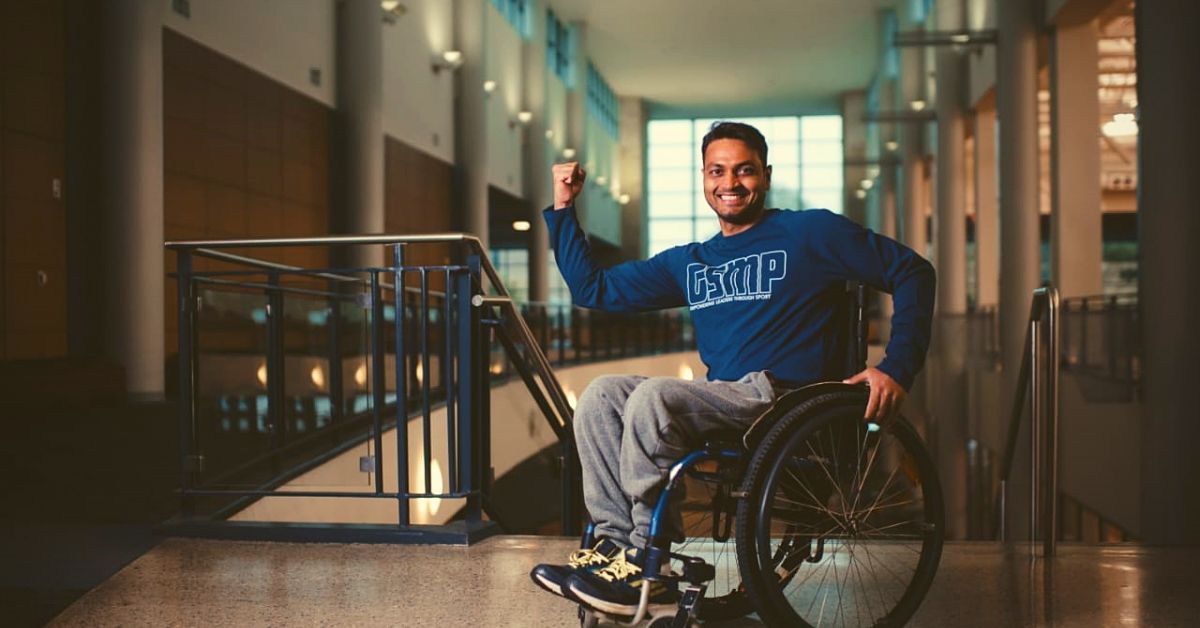 This gold medallist paraplegic swimmer's incredible story is a living example of how dreams come true with a pinch of courage and a lot of will power!
He took a deep breath and held it, only to fling himself into the water. Splash! The cold water touched his face, and memories of the past came flooding in. Drowning in the cheers above the surface, he swam hard, reminding himself of the carefree dives of his childhood, the struggles, his fights, and ultimately, his goal—to reach the finish line and win, no matter what.
Each time he reaches the finish line and emerges from the water's embrace, he is a different man. A better and stronger one.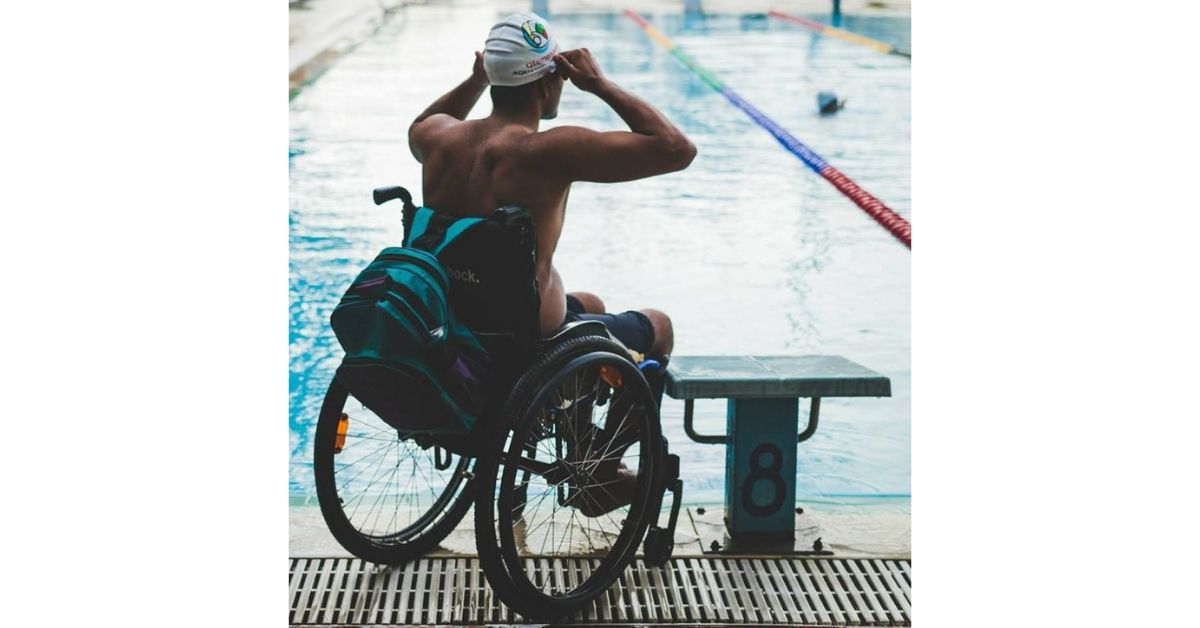 Meet Shams Aalam, a 33-year-old paraplegic athlete, who overcame all odds to swim seas and create a new narrative on accessibility. A prominent accessibility activist, his journey begins from the interiors of Bihar and travels to Berlin.
In a conversation with The Better India, he says, "What might seem a disability to many, is not so for me. I did not lose myself because of it. Instead, I found who I truly am."
A hero, indeed.
From Bihar to Berlin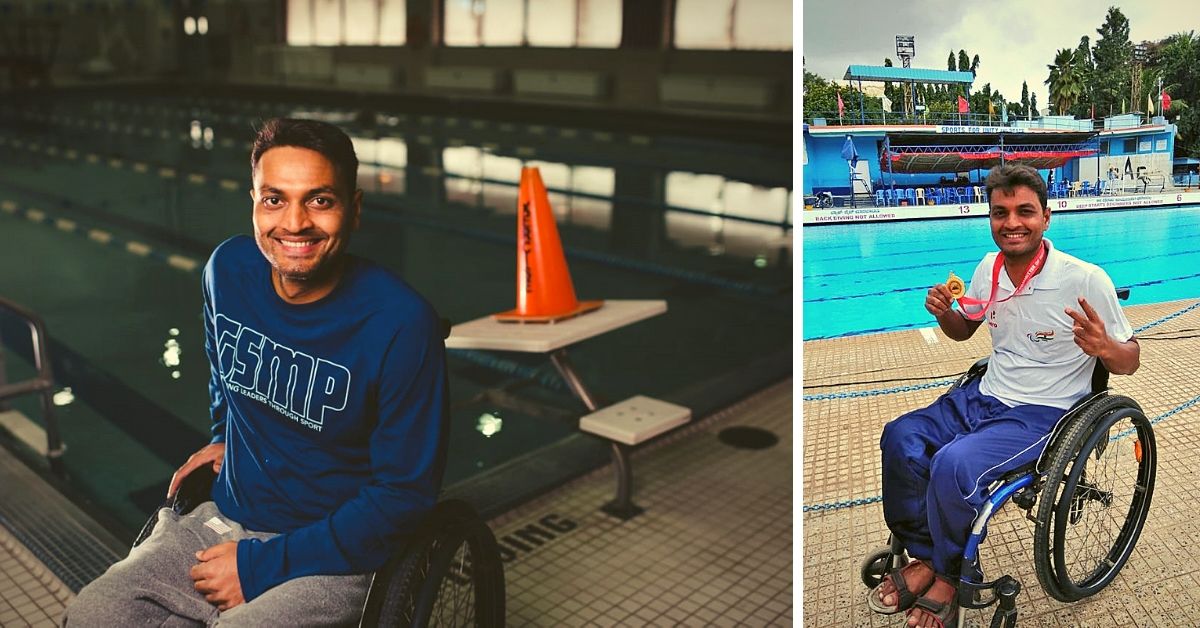 Shams was born in a small village called Rathaus in Bihar. Being on the border with Nepal, it was often flooded.
"Swimming came naturally to us there. Everyone knew it. No one had to undergo formal training. It was a necessity, like walking. We had to know how to swim to survive. So, as a child, I never took it too seriously enough to consider a career in it," he shares.
He came from a family with a strong background in sports, so he was keen on wrestling, just like his grandfather, uncle and elder brother. But, being the youngest, they expected him to have the best opportunities in education and sent him to Mumbai when he was six.
"I was very young when I moved to Mumbai with my elder brother. It was a sea-change for me, and years passed by as I fit into city life. I finished my school, a B.E in Mechanical Engineering, and landed a job at a prominent corporate. Amidst all this, swimming took a backseat. I was out of touch," he says.
But, his nerve for athletics had not left him. And inspired by his grandfather, he began to search for places that taught wrestling.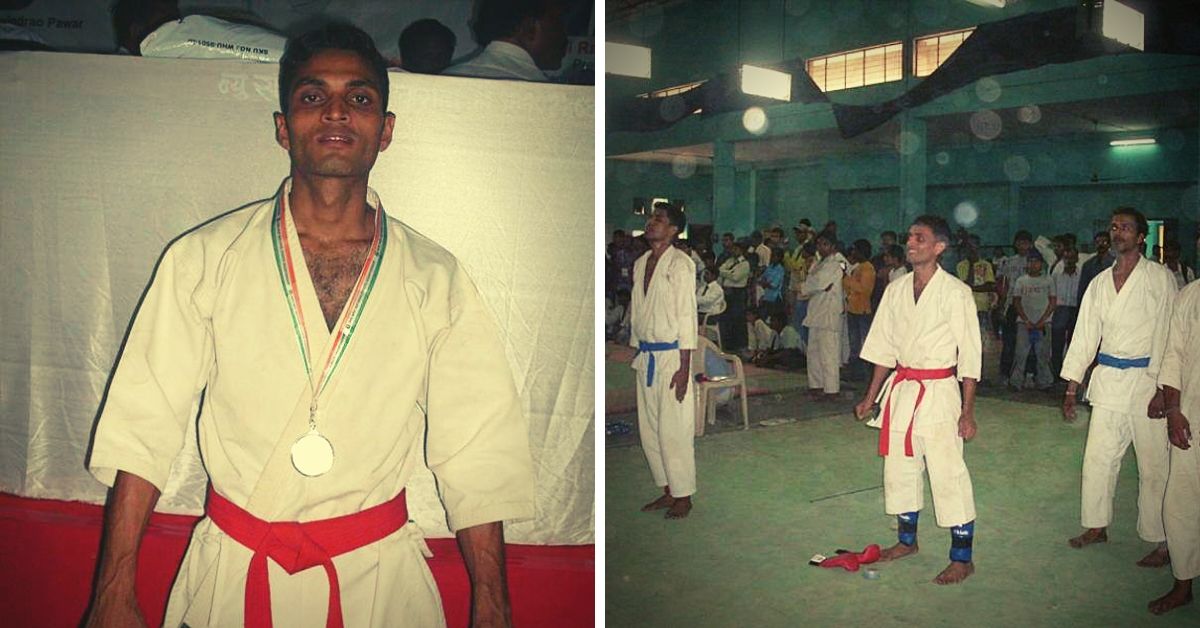 "I have grown up listening to illustrious stories about my grandfather being a hero of sorts. They inspired me as a child and as an adult. But, I couldn't find much in wrestling. The closest I got was to kick-boxing and martial arts, so I chose the latter," Shams shares.
After ten years of rigorous practice along with his job, he managed to get a black belt, along with more than 50 medals in state, national and international championships.
"I felt like I was unbeatable. The trials for the 2010 Asian Games took place in India. I competed and won a silver medal, and it felt like my dream to represent my country and make her proud in the championship was an inch closer. I was on top of the world," he exclaims.
However, life had something else in store for him.
With a few months left for the Asian Games, he began to feel a tingling sensation in the second toe of his left leg. Slowly, the sensation aggravated into unease, pain and sudden contractions. Not only was his practice being hampered, walking for too long, or climbing up the stairs too had become difficult for him.
Disturbed by the condition, he consulted a neurologist. An MRI later, he found that he had a well-defined tumour in his spine, which was compressing his nerves.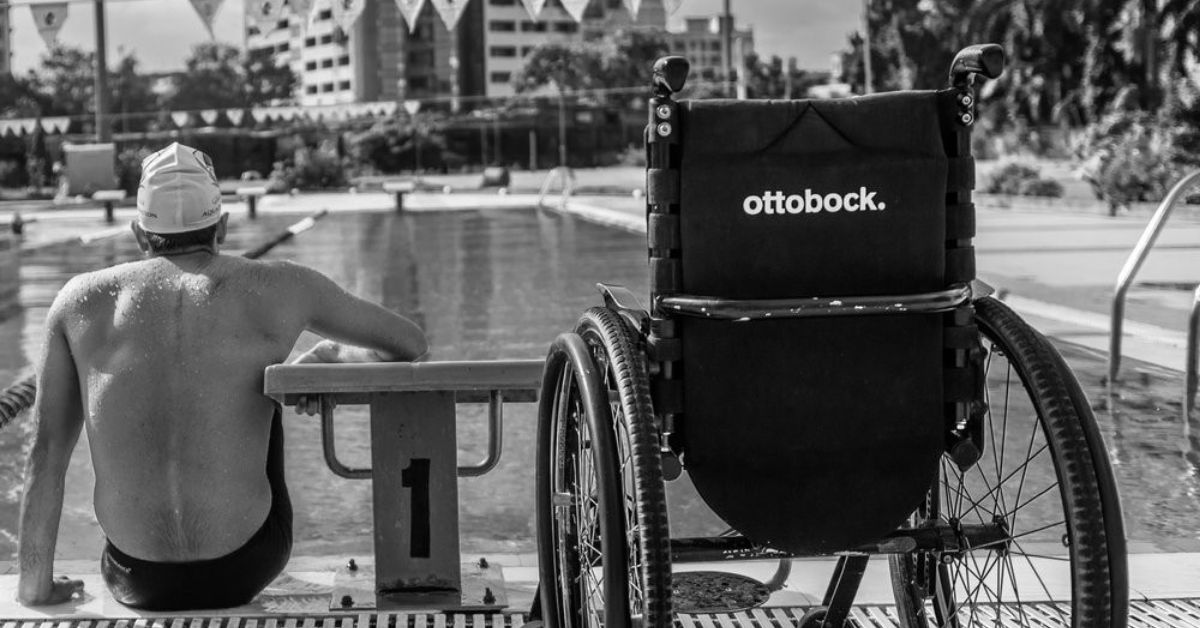 "The doctor told me that I had to undergo an operation. I was sceptical, but he promised that it would lead to temporary paraplegia and that I would recover and regain strength in my legs, in the next 3-4 months. He also said that if I did not undergo the procedure, my life might be at risk," he adds.
Unfortunately, even after the said wait period, Shams did not get better.
"I had gone into a dark phase of my life. A second MRI showed that a 3.5 mm tumour was still there. The lab reports from the previous operation wrongly showed that it had been removed. I had to undergo surgery for the second time. Although it was removed this time, it was found to be benign, not even cancerous! After all that time, my paraplegia had become a part of me," he adds.
Post-operation, he moved to the paraplegic rehab centre, where he slowly found the physical and emotional strength to rise.
"It had been years since I left swimming, but people there motivated me to take it up again. Doctors said that it would help regenerate the nervous system. So, I went to a swimming pool near Dadar. At first, considering my condition, they refused to let me into the water, but when I sternly insisted, they allowed me with floaters. I was unsure, but I took the leap, nevertheless. And that changed my life forever!" he recalls.
Moments later, Shams remembers how he regained his confidence. Slowly and steadily, his body embraced the water, gained back its balance and let go of the floaters.
After this, when he came out of the water, he knew something had changed in his life, this time for good.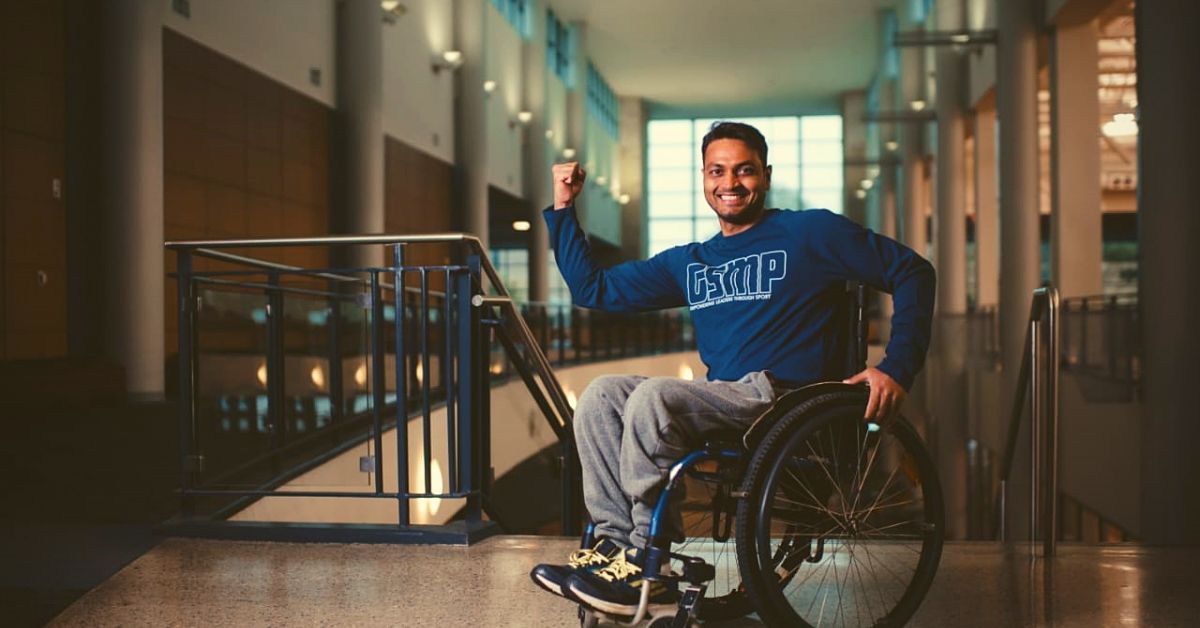 A few months later, in September 2012, he found himself competing at the state swimming championship and winning one silver and one bronze medal. In December, he was selected for the nationals where he managed to bag a bronze medal in the 50 m breaststroke category for paraplegic swimmers.
After this, there was no stopping him.
In 2013, he swam in the Arabian Sea at Gateway of India and participated in a sea swim competition as well which he couldn't complete.
Determined, a year later, he participated in the Navy Day Open Sea Swimming Competition under the differently-abled category. And, this time, not only did he complete the race, but also set a world record by covering a distance of 6 km in 1 hour, 40 minutes and 28 seconds, earning himself a place in the Limca Book of Records as the first person with paraplegia to do so.
Then once again, breaking his own record, he swam 8 km in 4 hours and 4 minutes along the Sinquerim-Baga-Candolim sea in Goa in 2017.
In the same year, he represented India in the World Para-Swimming World Series for the first time and bagged a bronze medal.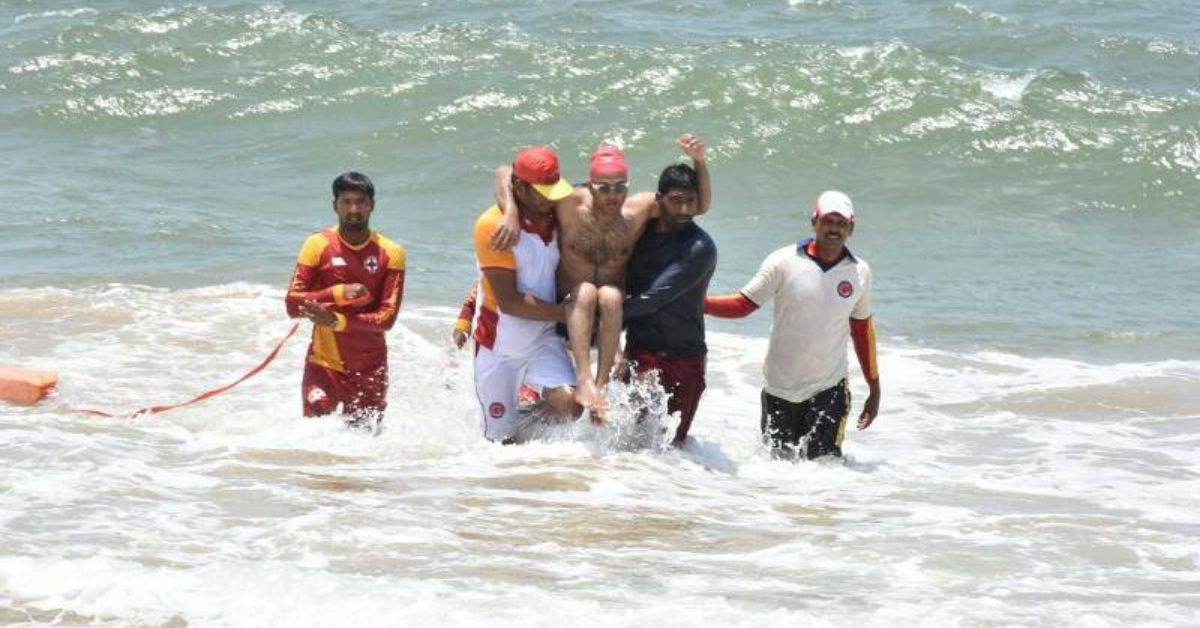 With every victory, he was moving towards his dream of representing India in the Asian Games, something that remained unfulfilled in Karate. Finally, he qualified and secured an overall Top 8 position in the 2018 Asian Para Games.
Gifted with an attitude to deal with problems and obstacles head-on, he is now preparing for his next challenges—the 2020 Summer Paralympics in Japan and the 2022 Asian Para Games.
---
Also Read: This App Helped Over 25,000 Differently Abled People Find Friendship & Love!
---
A living inspiration to many, he will continue to fight for inclusivity and accessibility for persons with disabilities (PwD). "Imagine, I can swim in the Arabian Sea, but while stepping out of the house, I have to think twice. Despite the certificates, I don't think I am disabled. I have an impairment, not a disability. It's the society's attitude that is limited, not me or my body," he concludes, with a lingering question for all of us.
A question that can be answered not just by lofty words, but substantial action. And Shams' journey is one step towards it.
You can know more about him here.
(Edited by Shruti Singhal)