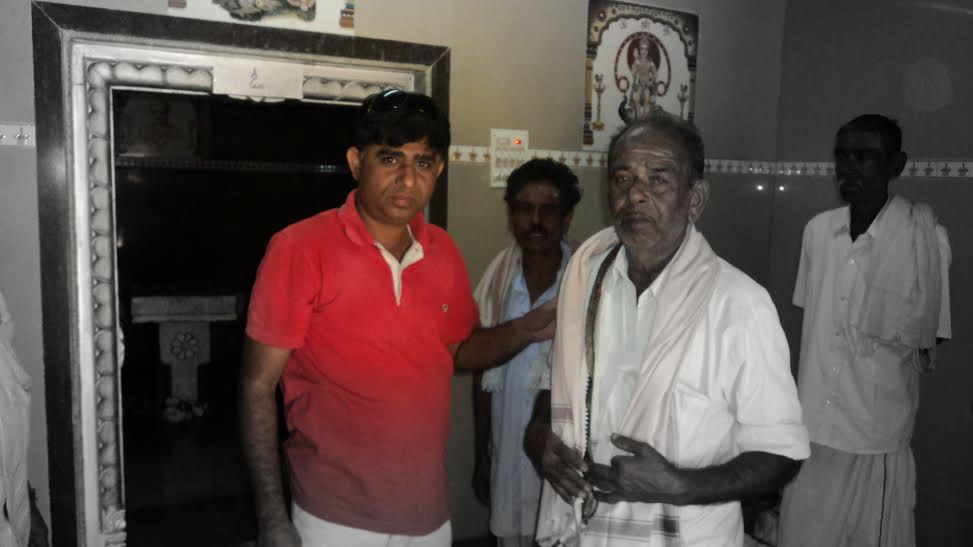 Meet the man who has literally transformed the fate of a village by making it alcohol and tobacco free, by providing better employment and education and even increasing the marriage age of girls. What's more, you'll be truly surprised to know how Nagabhushana managed to do it all.
Meet the man who has literally transformed the fate of a village by making it alcohol and tobacco free, by providing better employment and education and even increasing the marriage age of girls. What's more, you'll be truly surprised to know how Nagabhushana managed to do it all. 
Tucked in the folds of Krishnagiri forests in Tamil Nadu and forgotten at the state's borders with Karnataka, lies this tribal village – Noorundumalai. Even in its relative anonymity, Noorundumalai has some claim to distinction.
This village is alcohol and tobacco free since 2002. There are literally no shops here that sell cigarettes or liquor. In fact, the local cigarette shop owner, Sivanna, quit smoking and shut shop fourteen years ago!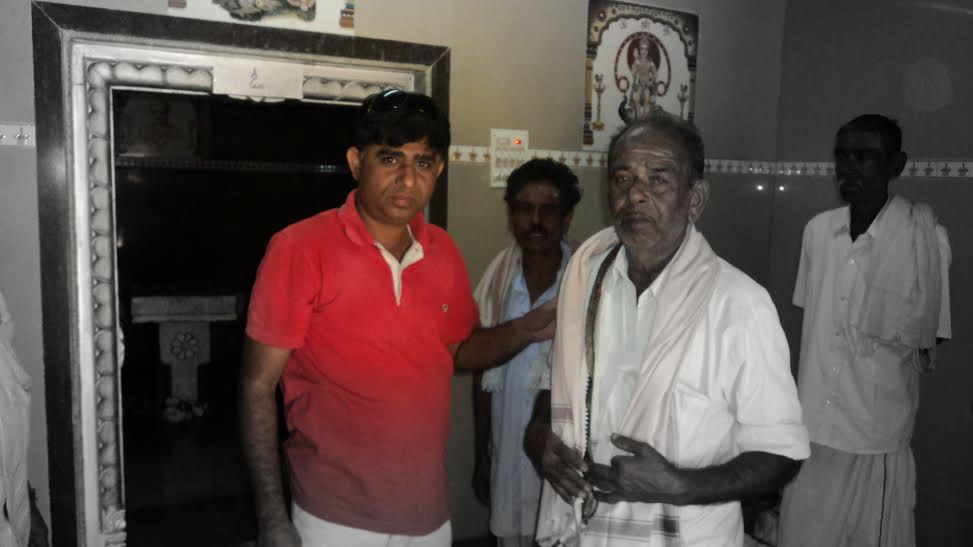 He says there were no takers for cigarettes in his village and he couldn't quite resist good from happening.
Two decades ago, 23 year old Nagabushana, born into a tribal family in Noorundumalai, came back to the village after completing his masters in social work. He came back with a mind that was churned hard by his traveling experiences across the length and breadth of India.
He got to witness the human struggles in some of the most backward of villages of India. Once when he was travelling through Odisha, he saw how the men of a village went out to collect dungs of animals that their women could wash and strain, and look for rice particles in them that the families could eat. He didn't need a bigger thrust than this distressing scene to commit himself to a life of service. And he came back, to begin it all at his own village.
There were a million things that Nagabushana wanted to change in Noorundumalai. One big problem that grappled the village was alcoholism. Men of all ages were under its spell. It was not just spoiling their health but also ridding the families of a chance to rise above poverty.
Nagabushana wanted to bell this big unruly cat as the first step towards bringing change in his village. When he told his friends about his idea, they dismissed him and told him he was insane to have even thought of this. It was sensitive and even dangerous to attempt a fight against alcoholism in Tamil Nadu.
And Nagabushana was all of 23, barely employed with a salary of just Rs. 1600. It would be perilous for Nagabushana, thought his friends. But when he told his mother about his intent, she stood by his decision; the only person who encouraged him and showed courage to begin this work for change.
Nagabushana started addressing the problem with subtlety. He took up the topic of quitting alcohol in informal talks with the villagers and advised them on alcohol restraint as a solution to their health problems.
He started teaching children for free in the local school, for whom be soon became a hero. His involvement in various social and development issues of the villages brought him admiration and acceptance in the village.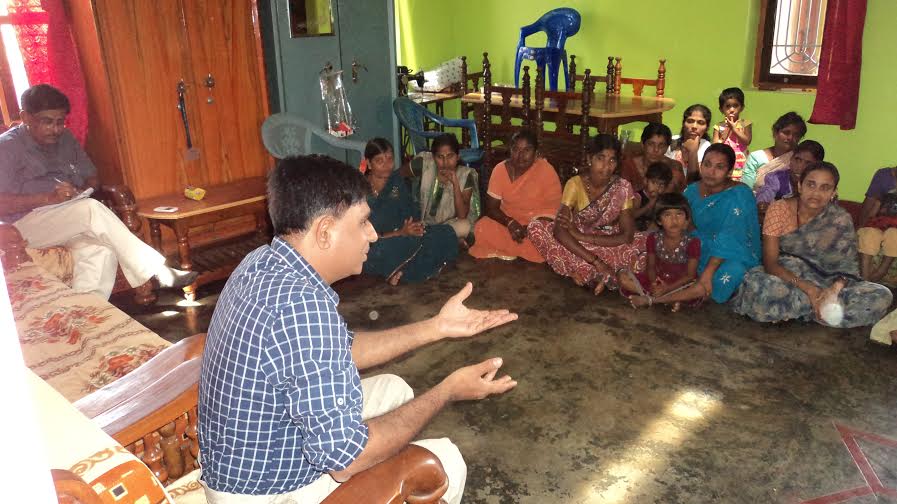 Slowly and steadily, he strengthened his campaign towards ending the menace of inebriation. In a few years, he had the youth of the village stand alongside him by starting an association of Tobacco and Alcohol Free Rural Youth. This group took along teetotallers and encouraged others to look beyond alcohol and tobacco. Fascinatingly, these youngsters worked like a peer pressure group among the villagers who made it 'cool' to be free of alcohol.
While Nagabushana was preparing Noorundumalai for total alcohol prohibition, there were factions who were losing out on their business of locally brewed liquor. They spewed death threats on Nagabushana and tried to hinder his efforts in many ways. But he stood unbridled by these deterrents and steered the village to being declared alcohol and tobacco free in 2002.
For this extraordinary feat, Nagabushana gained support not just from the villages, but from the local authorities and the government as well. The district collector of Krishnagiri, Santhosh Babu, generously supported the anti-liquor campaign and the development of the village by offering funds towards its school, roads and other infrastructure.
Soon the village was abuzz with a different spirit – of employment and development.

Now there was a bigger challenge – how do you sustain the change? You could get carried away by achieving a milestone, but it wouldn't take long for the vices to make a comeback. The energy had to be kept alive. Nagabushana then decided to start a de-addiction and rehabilitation center, at Urigam, 6 kms away from Noorundumalai. The center was named Namanam, and it supported villagers in and around Noorundumalai. Namanam gradually became the epicentre of transformation for these villages.
To sustain itself, Namanam made a foray into business and produced commercial products using locally available resources like tamarind, aloe-vera and many other herbal products. The individuals who sought rehab were given jobs at the factory. They soon had an engaging time that would make their rehab route fast and fulfilling.
In the last ten years, over 1,000 youngsters have found a new direction for their lives through Namanam.
Self-development, employment, healthcare – all these found a place in this beautiful campus that stands alongside the gurgling Kaveri. Several college students from Bangalore visit and camp at Namanam for a transformational experience. Nagabushan makes sure that the children who visit Namanam take an oath that they will never fall prey to alcohol or smoking.
From fighting alcoholism to employment to health to women empowerment, one by one, Nagabushan is moving the mountains of Noorundumalai. Noorundumalai now has a respectable school, a changed face from its dilapidated condition. The girls of the village, who used to be married off at the age of 12, are now standing up for themselves and their education. Over the years the marriage age has come up to 17 but there is still a long way to go. Nagabushana is working hard for a change in this scene. He has now set up a factory at Noorundumalai to produce sanitary napkins for the women of the village, who are the ones employed at the factory, making the 100% cotton napkins and leading a feminine hygiene revolution among themselves.
Now, for a little surprise element – Nagabushan managed to bring about all these changes in the villages through twenty years of hard work while he held a full time job in Bangalore!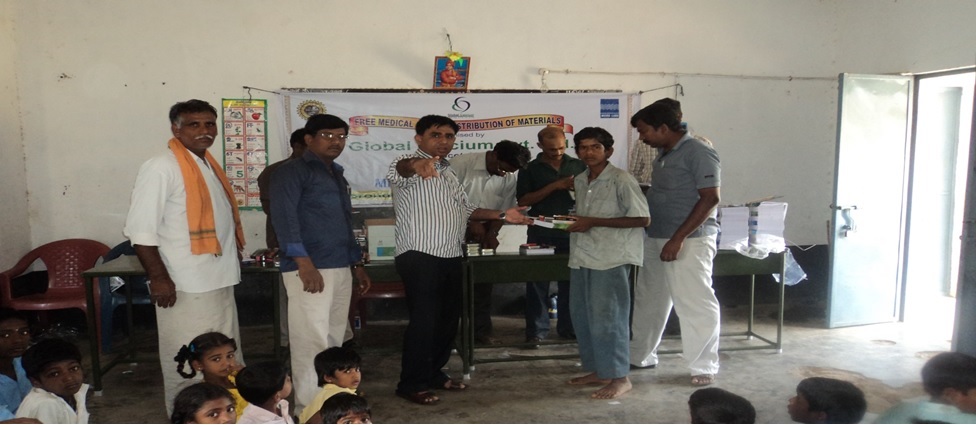 He always held a job so that he could invest in Namanam's initiatives. Many times he found himself unable to pay the school fees of his children, but neither Nagabushana nor his family ever wanted to give up the cause they stood for. He currently works as the Deputy General Manager of HR at Robert Bosch, Bangalore – definitely not an easy corporate job.
After a fully engrossing work week, he cranks his car on Saturday mornings to travel the 100 kilometer distance to Namanam. The village awaits his arrival with his family. Updates, new initiatives, new plans – all get discussed and worked upon during the weekend. While he drives back to Bangalore, the show goes on at Namanam with his mother, brother and several youngsters managing it all.
Come Monday, he is back at work, like all of us.
Like this story? Or have something to share? Write to us: contact@thebetterindia.com, or connect with us on Facebook and Twitter (@thebetterindia).
About the author: Ranjini Sivaswamy is a freelance writer and one of the first team members of The Better India. She comes from a mass communication background and is currently a consultant with IIM Bangalore.
We bring stories straight from the heart of India, to inspire millions and create a wave of impact. Our positive movement is growing bigger everyday, and we would love for you to join it.
Please contribute whatever you can, every little penny helps our team in bringing you more stories that support dreams and spread hope.