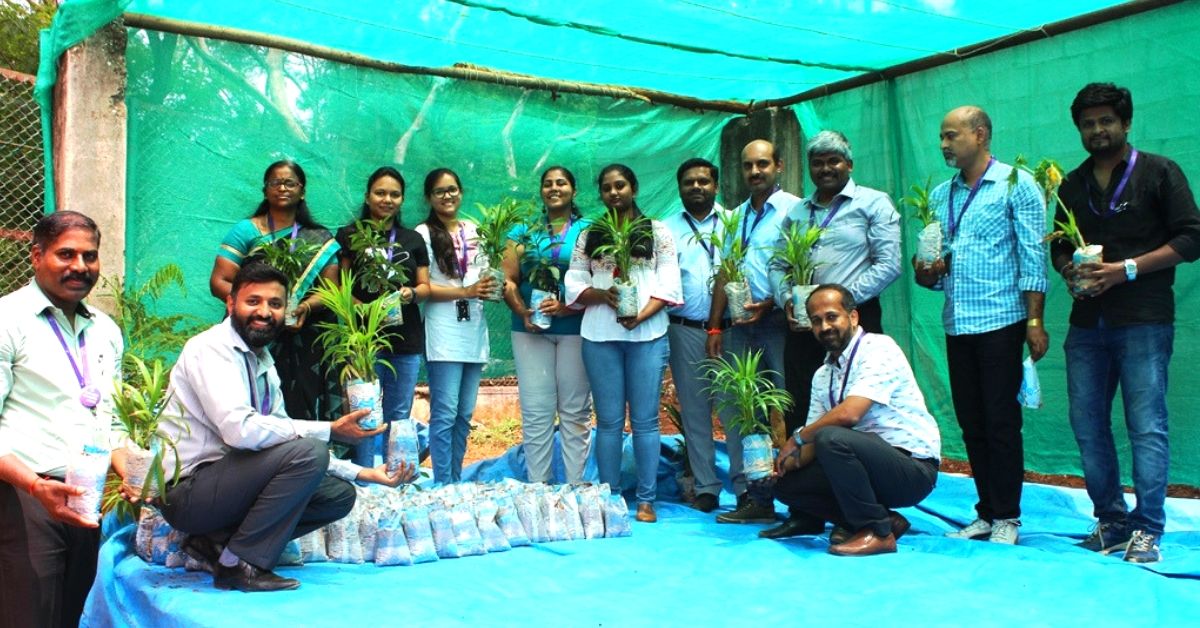 A company that grows its own vegetables, not something you come across everyday, right?
Adopting eco-friendly practices does not have to be limited to individuals or communities; even companies and organisations can tap into their organisational strength to do their bit for the environment.
A wonderful example of this is Sasken Technologies, an IT company based in Domlur, Bengaluru, that has been at the forefront of leading a green office culture.
This environmentally conscious workspace and its army of eco-warriors, farm their own produce, employ energy and water saving measures, and even practise optimal waste management practices!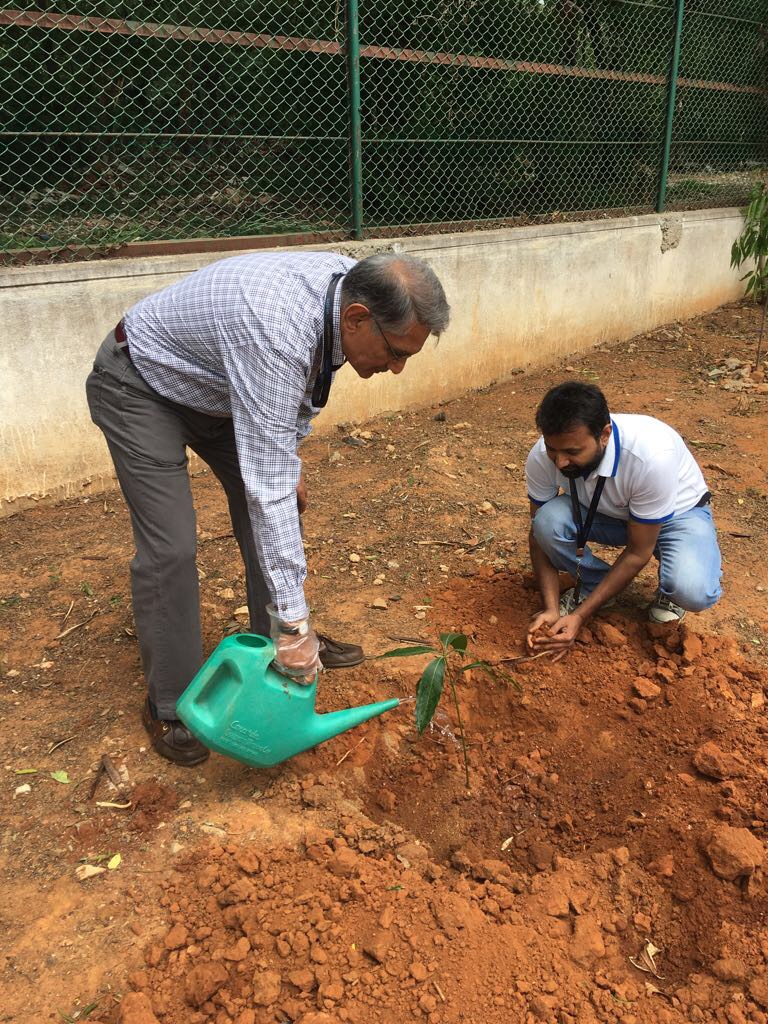 It all began in 2004 when Sasken applied for the ISO 14001 certification, which sets out the criteria and framework to incorporate an environmental management system in companies and organisations effectively.
Before that, in 2002, the company had built a treatment plant on its premises. The treated water was then reused, which resulted in the company saving in their toilets and saving a great deal of water.
Today, Sasken has its own environment management committee, which has been instrumental in driving environmental consciousness amidst not just its employees but also new recruits.
"Every company has an induction programme for its newly recruited employees and so do we. But in Sasken, we have yet another segment, which is environment management that gives the new joinees an overview over how eco-conscious we are as a company through awareness programmes as well as comprehensive powerpoint sessions," says Shailendra Singh, who heads this committee.
Shailendra was the person who delivered the original pitch to incorporate such an active committee in the company.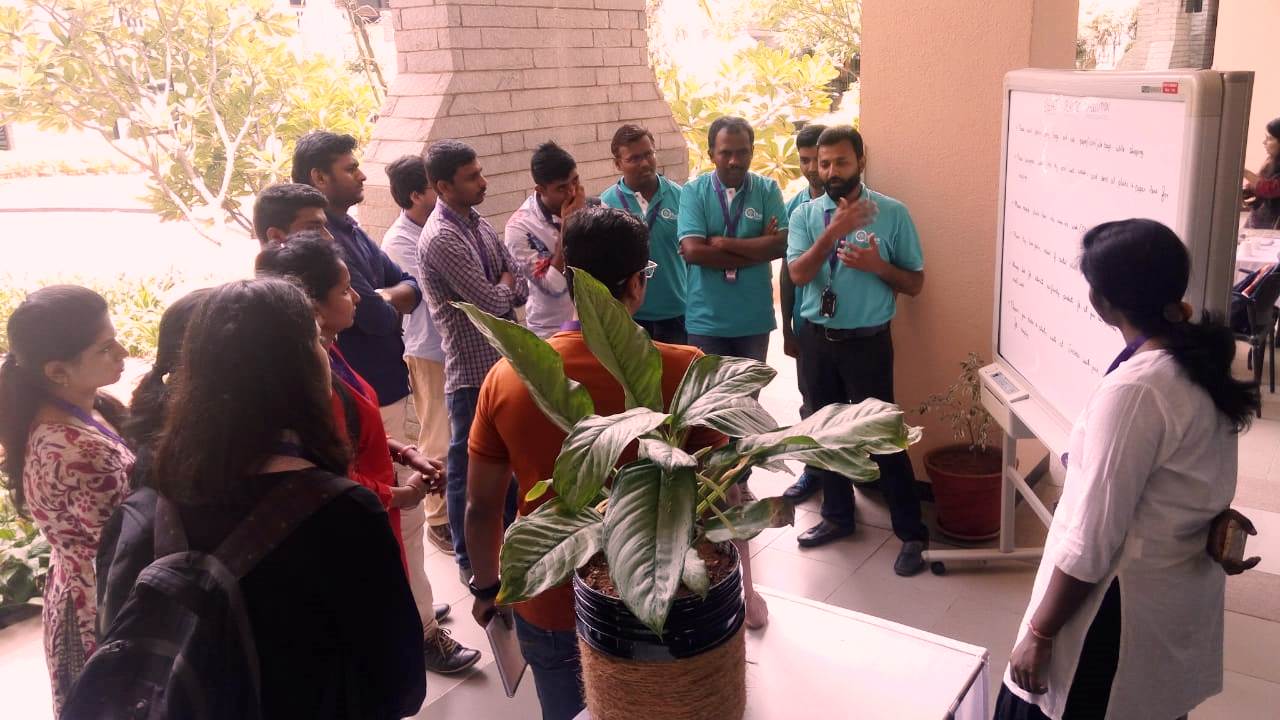 He himself has been actively employing zero-waste and conservation practices at a personal level for 7-8 years now.
"Things seamlessly fell into place was because my immediate boss readily approved my idea. Furthermore, our CEO has always been inclined towards environment conservation and is always keen towards incorporating ways to make our workspace as eco-friendly as possible," he shares.
All of Sasken's employees are free to join a volunteer group, which goes by the name Prakriti, which hosts a series of eco-friendly events throughout the year.
In fact, the company celebrates Environment Day every year, in the form of Prakriti Mela, where the group hosts vendors from across the country who sell only organic and eco-friendly products.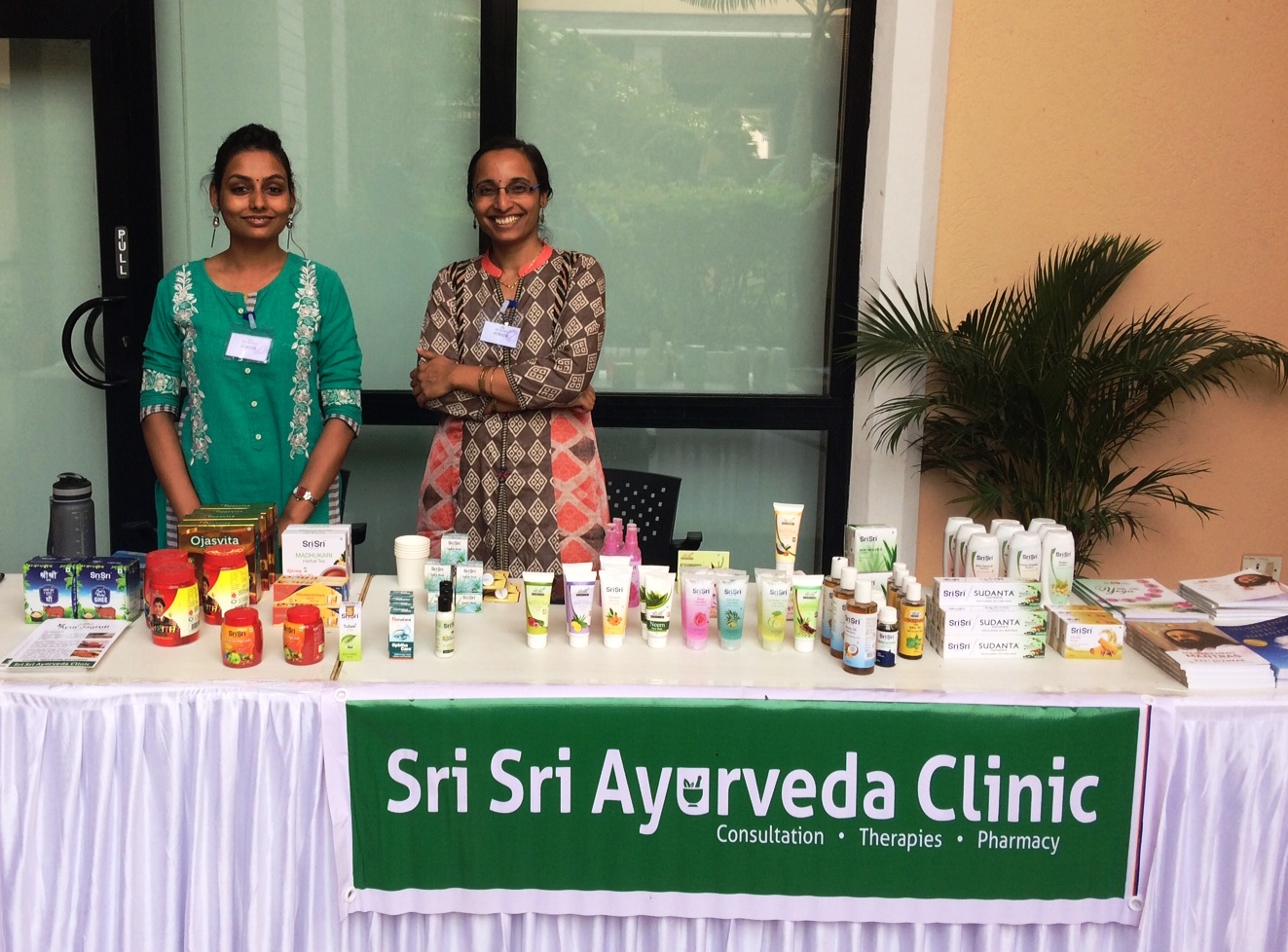 "Last year, we had Daily Dump and folks selling bamboo and recycled paper products," adds Shailendra.
But the one project which really shows their commitment towards the environment is the transformation of a vacant one-acre plot adjacent to their office.
"Two years ago, we got gardeners from across the state to work on the plot of land and converted it to an organic farm, where we've been growing all types of vegetables. These are sold to our employees at a nominal rate. The response was phenomenal. Hundreds of employees lined up to buy fresh and healthy harvest from day one, and it has continued till date" shares Shailendra.
Though the 'market' is set up once a week, he shares that on occasions when they have a great yield, the veggies are sold twice a week.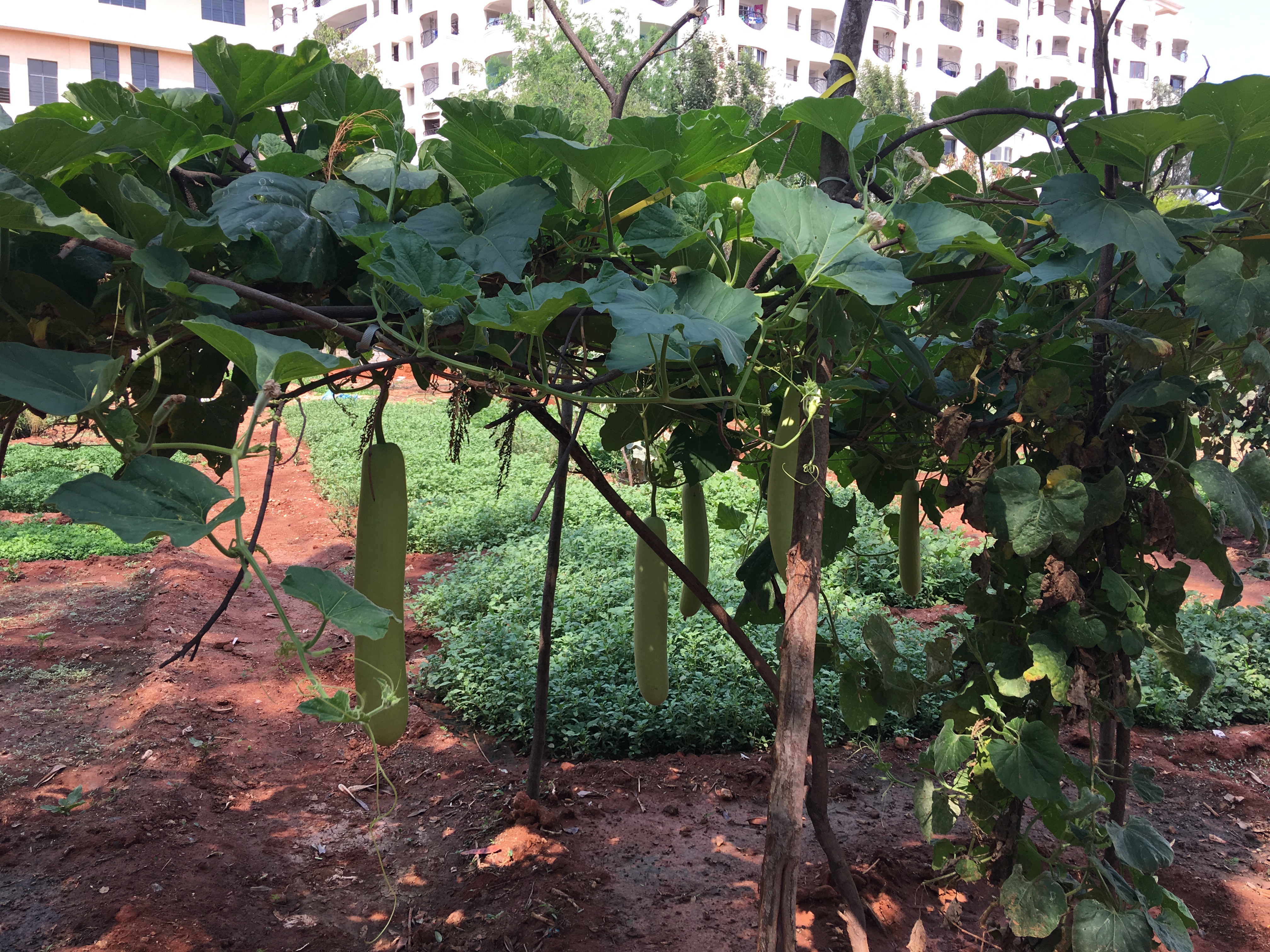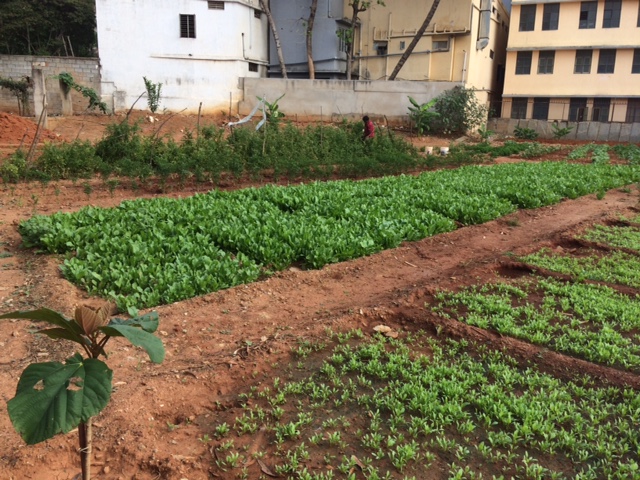 A company that grows its own vegetables, not something you come across every day, right?
This year, on Environment Day, they inaugurated a nursery on the farm and also unveiled a biogas plant on their premises!
"Our canteens would generate 22 kg of food waste every day. With this plant, we intend to avoid adding on to the existing waste burden while routing it to generate power for our canteen and utilise the compost for our farm," Shailendra explains.
For their energy consumption, the company decided to 'go with the wind,' literally.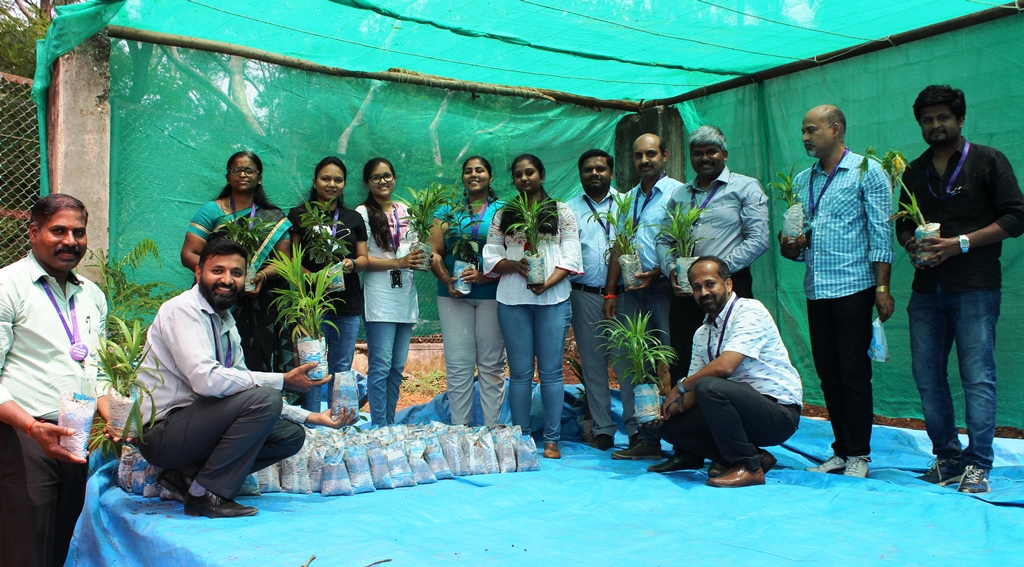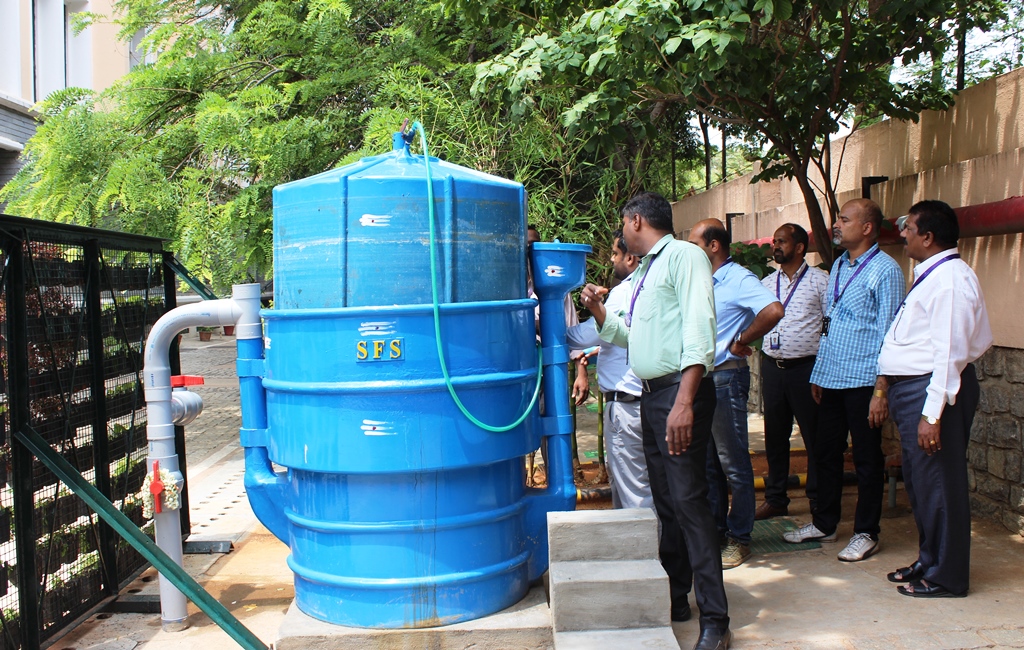 "Every month, we make an effort to calculate our collective carbon footprint, based on which we work out ways to bring it down. At one point, we documented a CO2 production of 250 tonnes, which led us to start buying wind energy, instead of electricity from BESCOM for the last 7-8 months. Our CO2 production rates had gone down by nearly 50 per cent, almost immediately," he adds.
Regarding office waste, Sasken's employees have been ensuring that all kinds of plastic and paper waste are recycled.
Since the last four years, the plastic waste has been routed to Hasiru Dala, while paper waste is recycled by Khadi Gramodyog, and sent back to the office in the form of recycled notepads and stationery.
Another remarkable, as well innovative solution was when Sasken cut down its external carbon footprint regarding the drinking water supply to the office.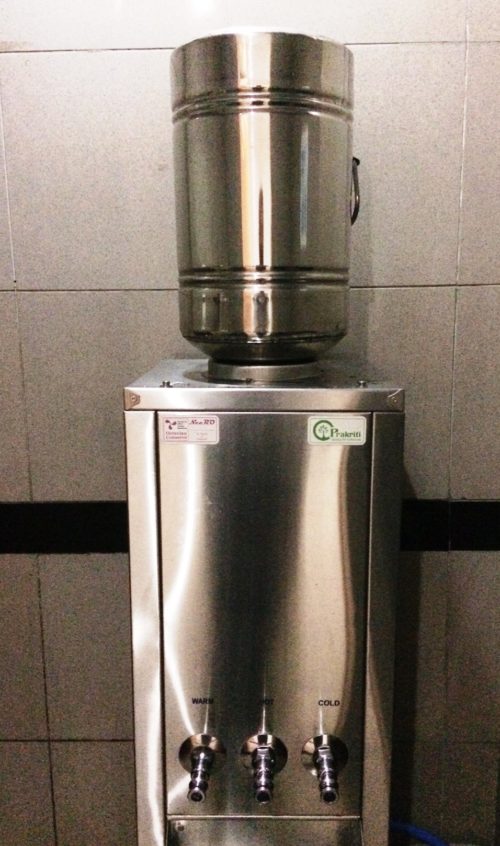 "At first, we set up an inhouse RO water filtering plant in our premises. This was done to cut down the carbon footprint arising from transportation and also, avoid using bubble tops. But the water dispenser in our office still required the plastic bubble top. That's when we had a brainwave: why not have steel bubble tops!" remembers Shailendra.
They broached the idea with their RO unit manufacturer and asked if he knew anyone who sold such cans.
"Soon enough, he was back with a prototype steel bubble can, which was identical to its plastic counterpart. He'd designed and manufactured it himself. Soon enough, the steel cans got approved and replaced all the plastic cans at work," he proudly adds.
One initiative that goes live in Sasken right with the onset of monsoon is seedball creation, which took flight three years ago.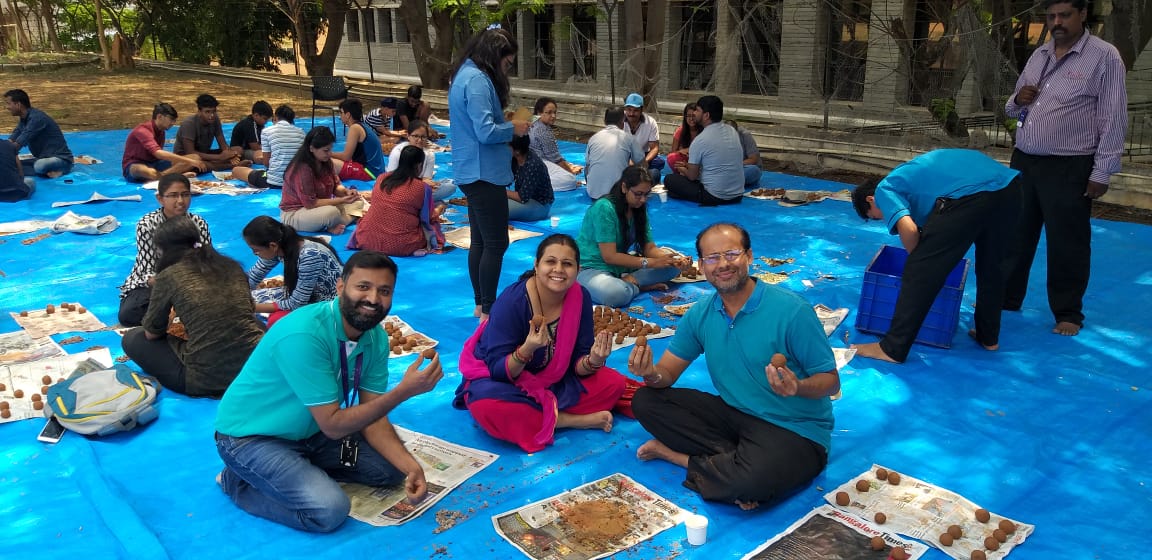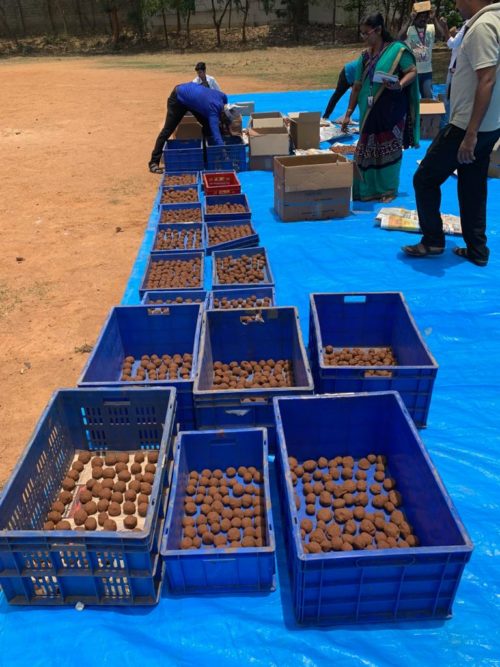 "I'd personally learnt how to make one and since then, have been teaching people in the office too. We had brought local community members as well as children from nearby schools on board previously. For this year, our goal is to hit 5,000 balls. All I ask our volunteers is that carry these with you at any time and throw it whenever you see barren places. This can be our contribution to the environment in the most basic way as possible," he adds.
While these initiatives have been their internal efforts as a way to give back to the environment, Sasken has branched out their initiatives at a community level.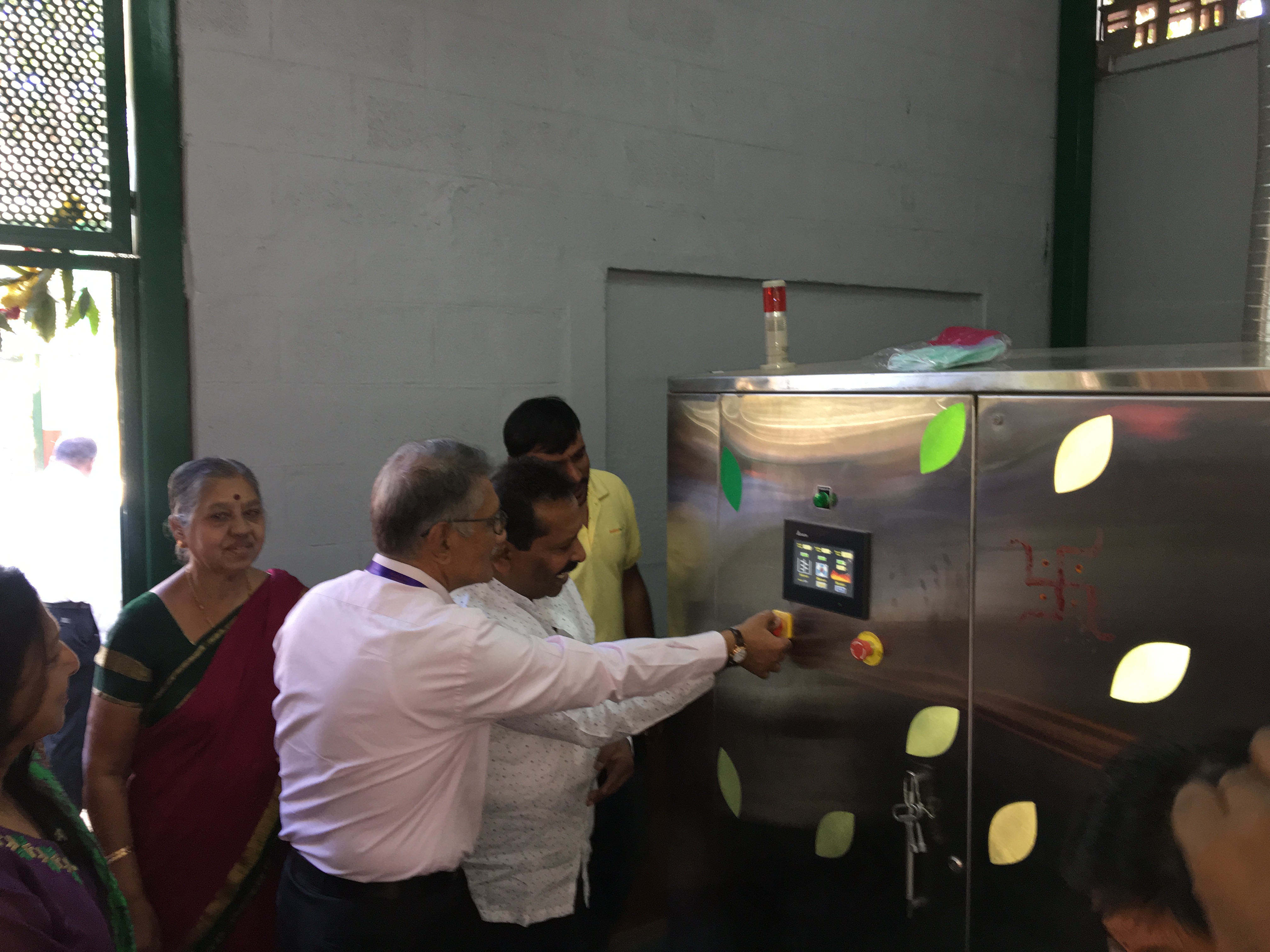 They've adopted the Belgavadi village and provided every single one of 230 houses in the with solar-powered electricity, thus off-setting tonnes of CO2 production.
A rather new initiative is the installation of a leaf composting plant at the premises of Shanthi Sagar Hotel in Domlur.
"The dry leaves in the area is normally burnt by the municipal workers, as they have no provision to put them for any other use. With this plant, we are cutting down on the smoke contribution to the air. All the operational costs are being taken care of by Sasken," says Shailendra.
Often getting together to brainstorm new ideas, this driven group of warriors plan on doing a lot more for the environment at their organisational level.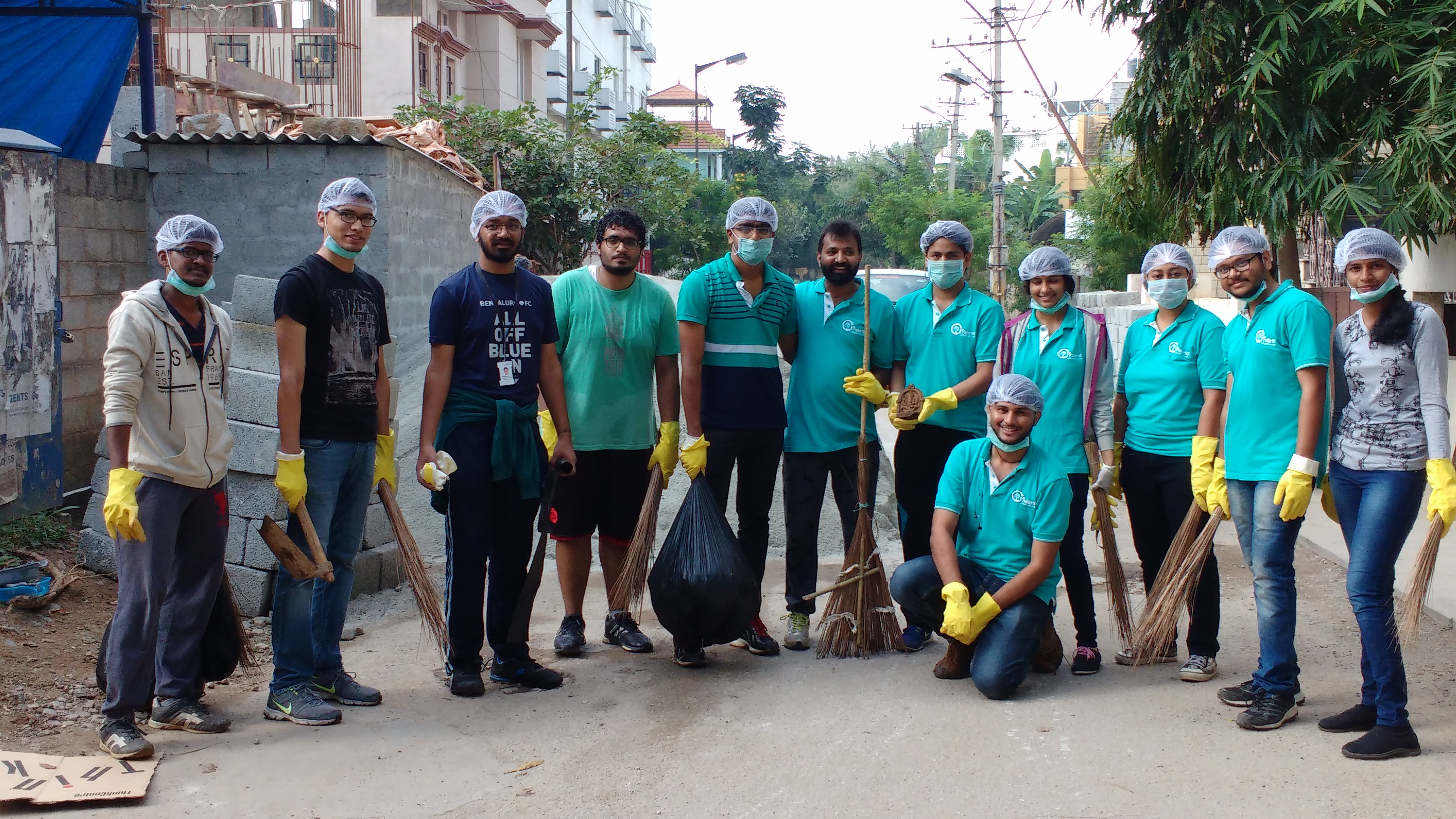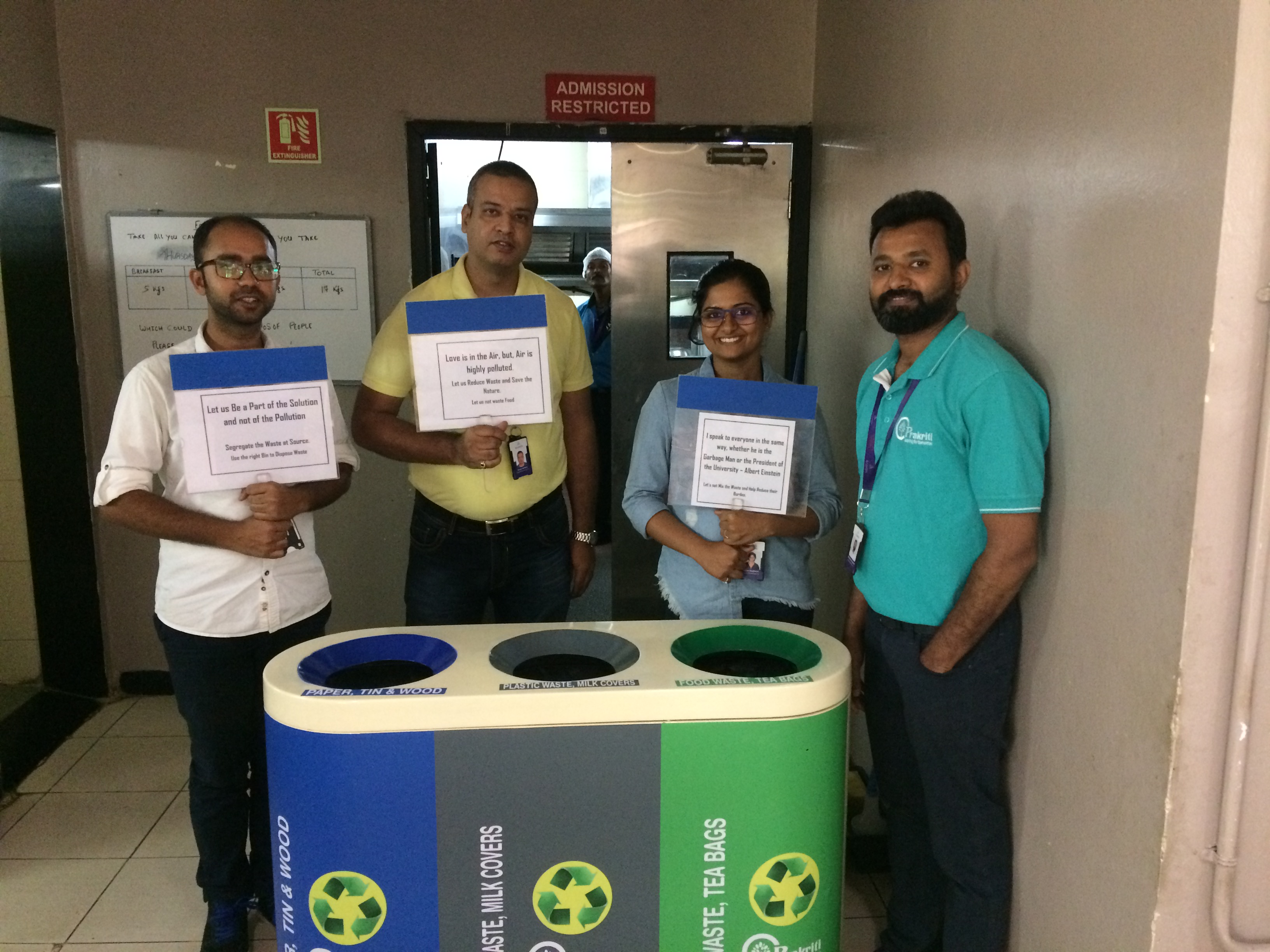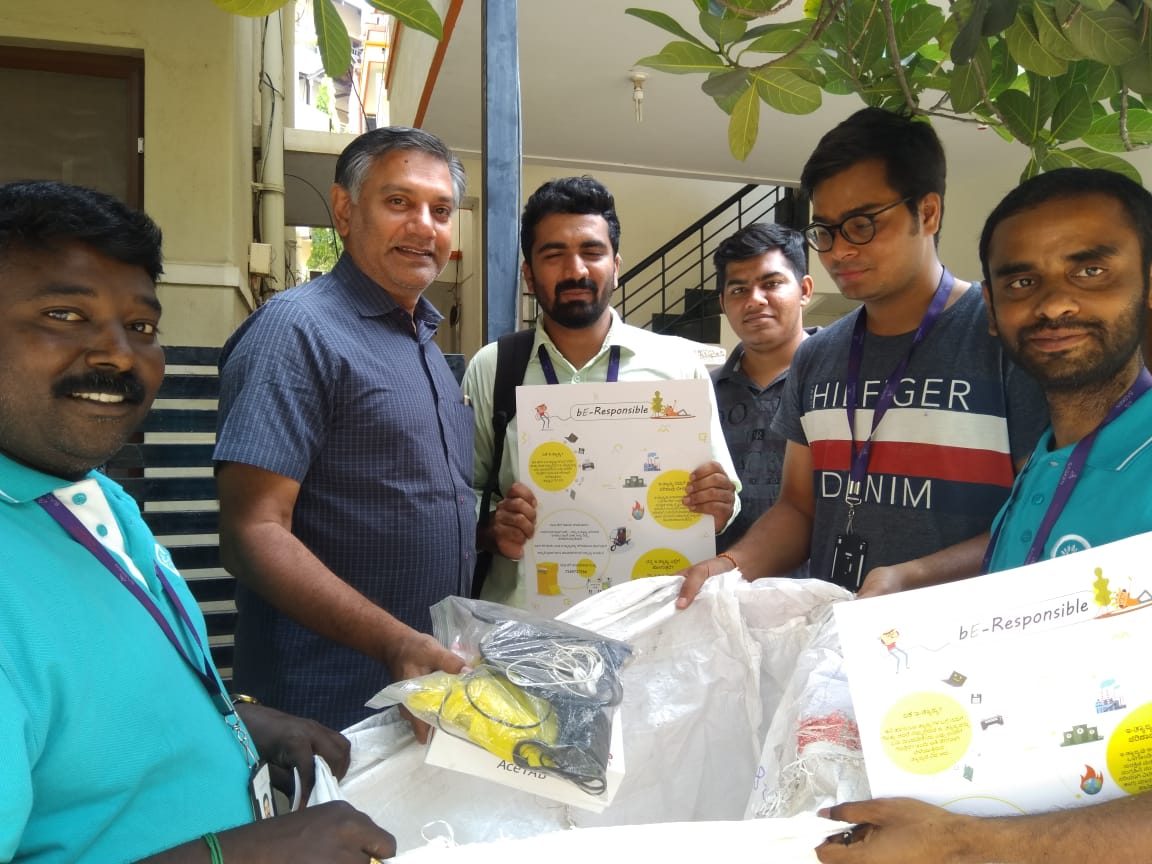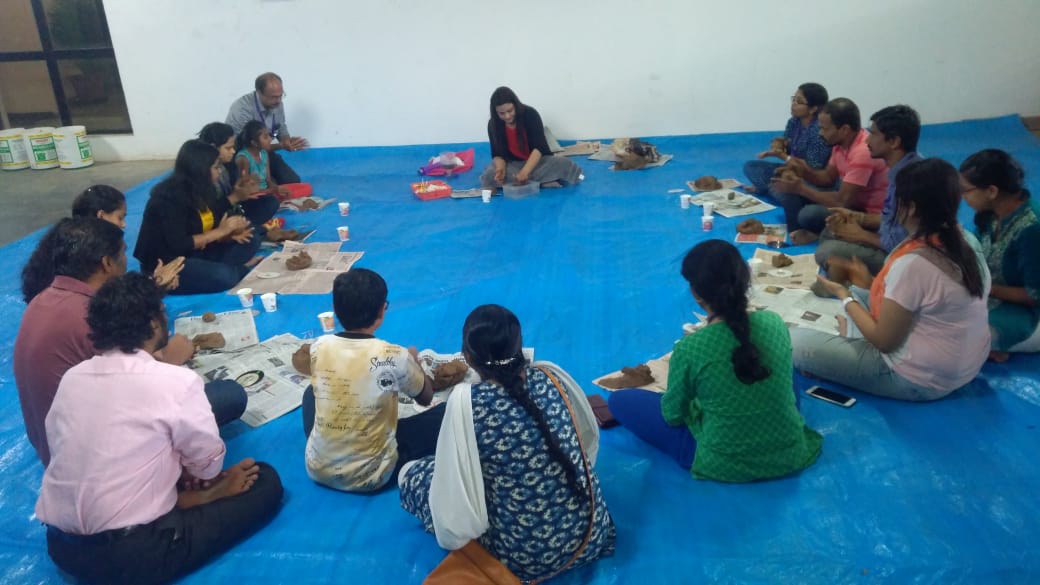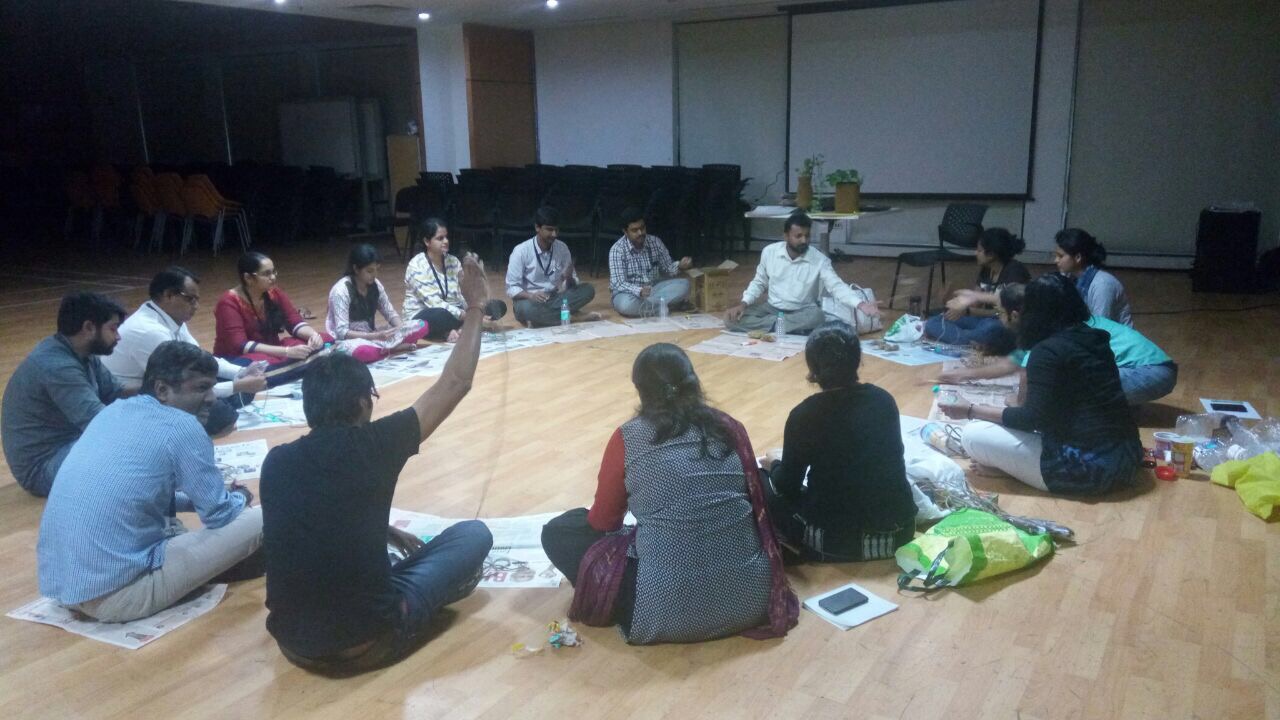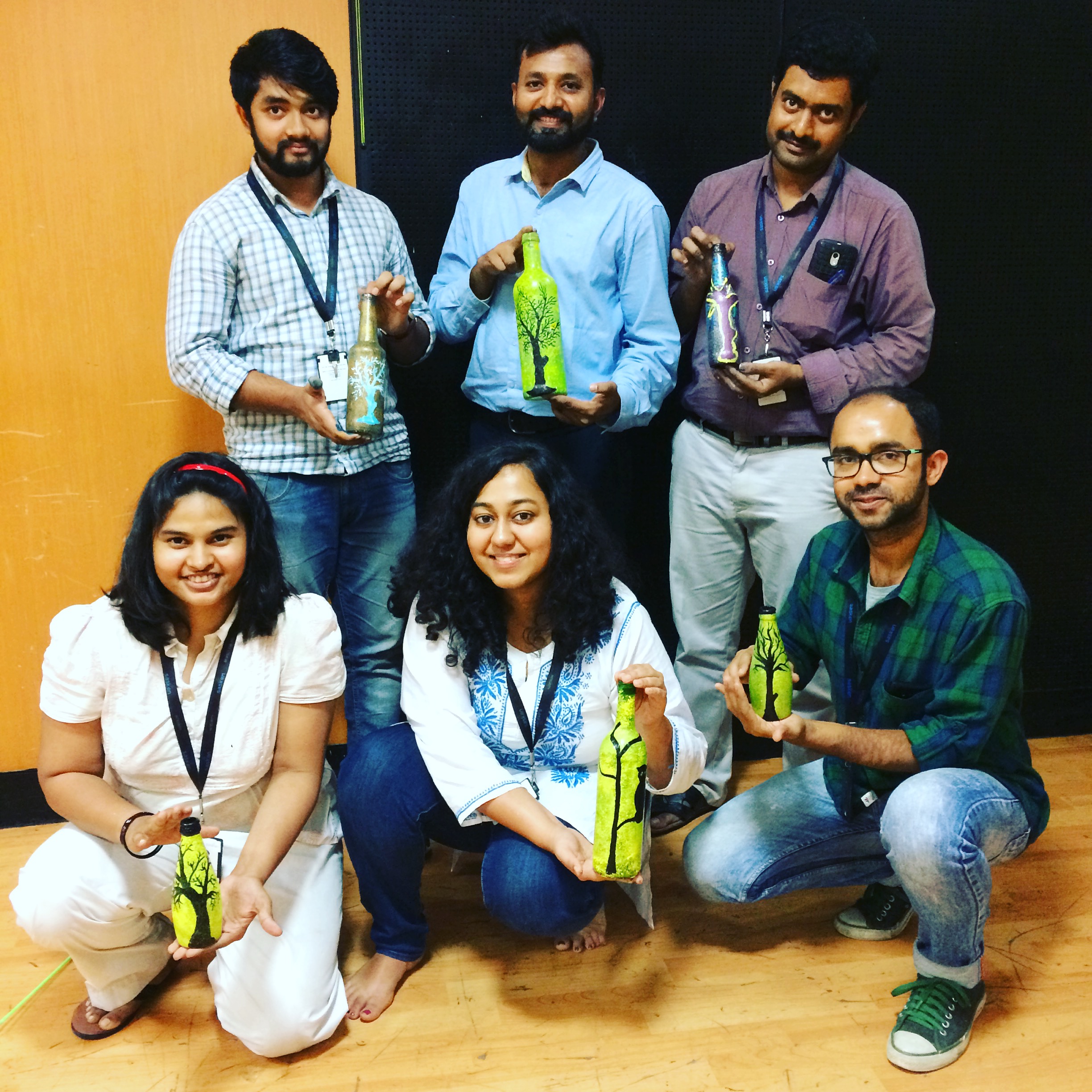 The folks at Sasken have proved that it doesn't take much to do for the environment, and much more can be achieved if groups of people sign up for the cause.
---
You may also like: Vadodara Government Office Will Recycle & Reuse 14.7 Lakh Litre of Water/Year. Here's How!
---
We laud their efforts and hope that their efforts inspire companies and organisations across the country towards propagating a greener work culture.
All photo credits: Shailendra Singh.
(Edited by Gayatri Mishra)
We bring stories straight from the heart of India, to inspire millions and create a wave of impact. Our positive movement is growing bigger everyday, and we would love for you to join it.
Please contribute whatever you can, every little penny helps our team in bringing you more stories that support dreams and spread hope.