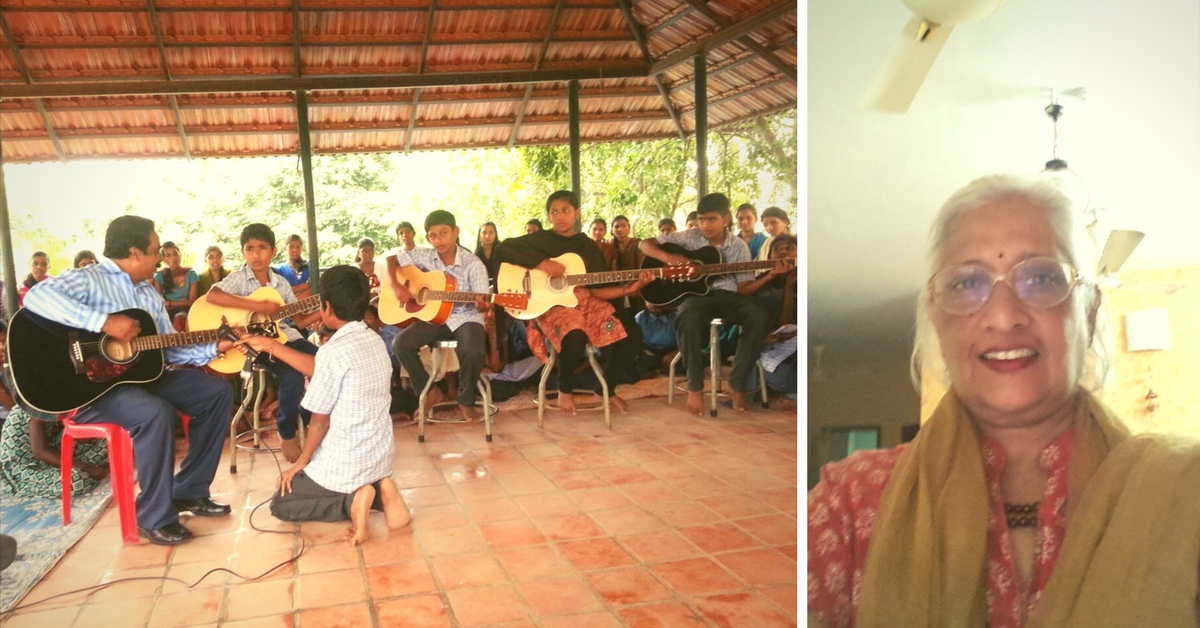 Padmaja Ramamurthy has taught in both government and private schools during the course of a long career. But nothing compares to the work she is doing at the APSA Dream School, Bengaluru.
Padmaja Ramamurthy has taught in both government and private schools during the course of a long career. But nothing compares to the work she is doing at the APSA Dream School, Bengaluru, using all the unusual teaching techniques at her disposal to help trafficked and abandoned children put their best foot forward.
Padmaja Ramamurthy, 60 years old, started her career as a primary school teacher in Bengaluru. Little did she know then that the profession she grew to love would not only change her own life but that of the hundreds of children she has taught.
Now, at an age when most people have retired, she continues to work enthusiastically to nurture the hopes and dreams of children who have been forgotten by society.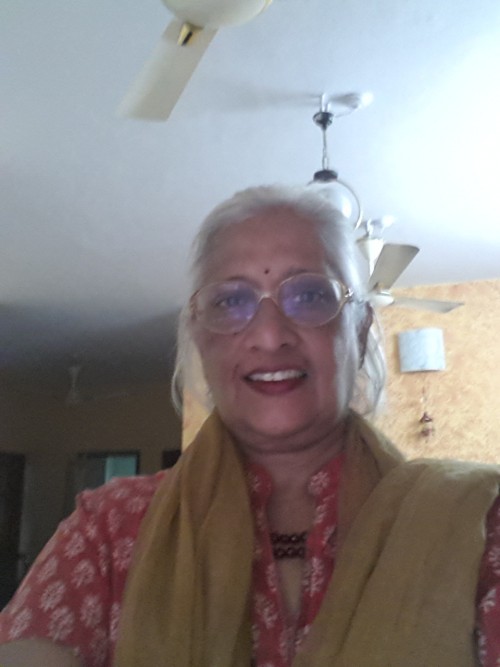 "My husband had a transferable job so we kept moving to different places. After Bangalore we went to Chennai and there I worked in Padma Seshadri School, which is one of the best schools of India. I also did B.Ed while working, to get deeper into teaching," she says.
Her passion for teaching grew when she shifted to Kolkata. She began to discard traditional modes of teaching and engage students through projects, activities and technology.
"I developed a strong bond with my students. They loved my classes and my passion to teach grew stronger," she recalls. Later, she did an MS in Education Management and became more serious about her career as a teacher. "I had this urge to always know more than my students. I wasn't taking it as job. I loved teaching and there was nothing else I'd have liked to do," she says.
During her 13-year stint as a teacher, she worked with many different schools – including high-end private schools and poor government ones too.
She would give students projects to do, which would make the learning process more interesting. She used technology, audio-visual tools, multimedia, etc., to keep their interest alive. "In government schools one has to usually dilute even simple things to make the children understand concepts, while in private schools a different approach should be taken," she says.
After retirement, Padmaja did not give up on teaching. She started working with the APSA Dream School, which works with trafficked children.
"This, by far, has been the most satisfying and enlightening experience for me so far. These students come from a very different background. There cannot be one single syllabus that can be made for them. So we design it according to the requirements of individual students," she says.
When Padmaja joined the APSA Dream School as an English teacher, she knew it would be a challenging task to help the kids clear exams in the subject as the students were mostly from Kannada medium schools. But her unique style of teaching has helped her students shine in the subject.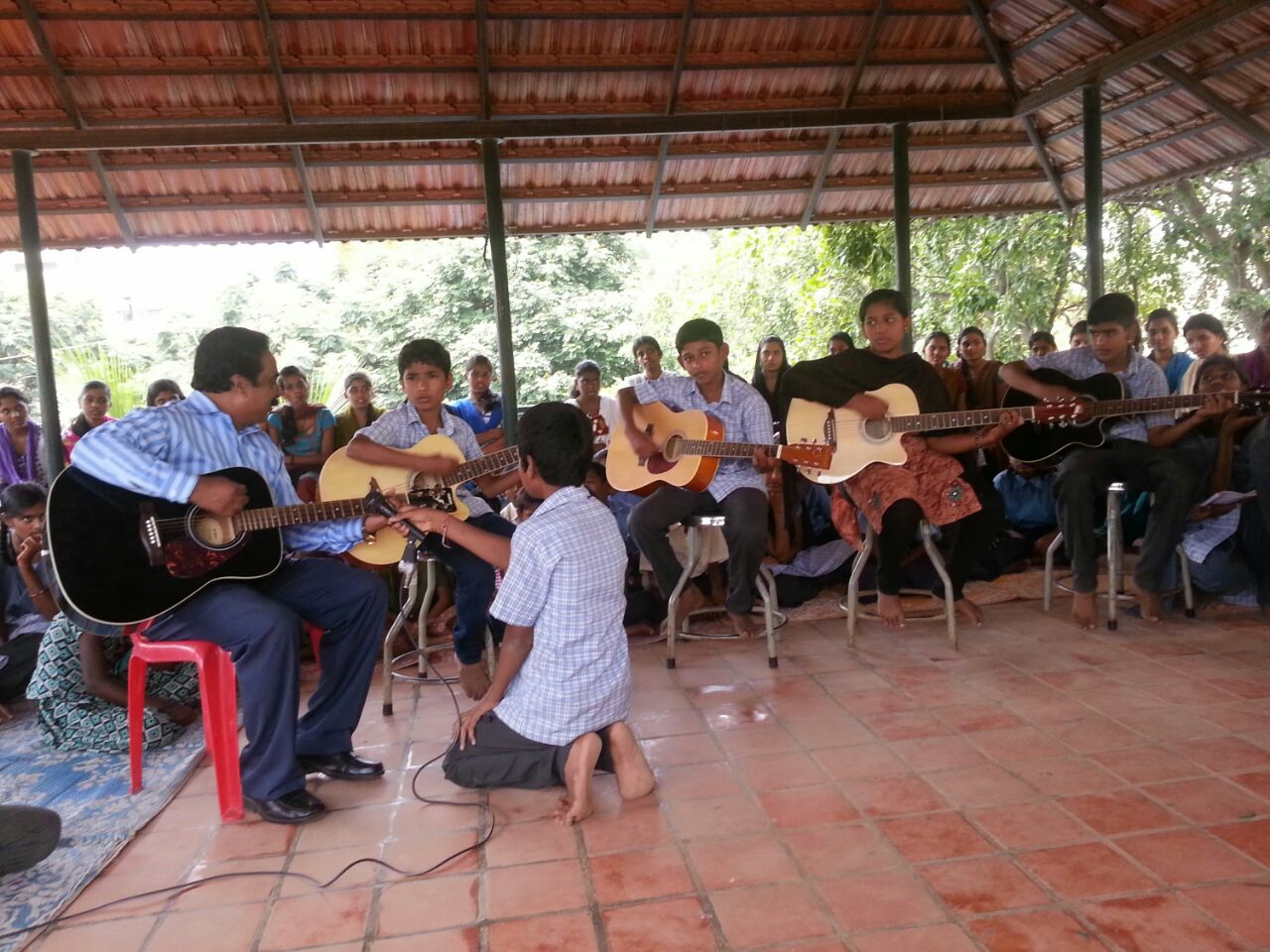 APSA runs a one year programme and offers various courses for trafficked and abandoned children. One of the programmes of APSA focuses on child labourers. "The children are often neglected or are orphans so we need to be very careful with them. We cannot be too harsh as they will not be able to learn and we cannot be too soft either, else they will take us for granted," she says.
Another programme of APSA focuses on children of construction workers and follows the pattern of a regular nursery school. Apart from this, APSA also concentrates on migrant children and focuses on bringing those kids to school who are left at home by the parents to take care of younger siblings. "At APSA, we get both the elder kid and the younger sibling who might still be a couple of months old. While the elder kid is encouraged to study, our team takes care of the infant. We have cradle facility, soft toys and many activities to keep the kid engaged," she says.
Though Padmaja joined APSA as an English teacher, she took up the role of coordinator and plays a key role in implementing all the programmes.
"There has been a huge change in the attitude of the kids. They had zero self esteem when they first joined, and after the one year course they are very positive, confident and ready to take up challenges," she says.
In the future, she wants to continue teaching and make APSA a model school for all the non-formal schools. In her free time she reads a lots o books, goes for walks and enjoys time with her family.
"I take every day as it comes. There is nothing in particular that inspires me to teach – this is what I love to do. This is my passion and it keeps me going," she says. "There are so many things that one can do even after retirement. Why waste your life doing nothing? You can contribute in so many ways to the community. Do your bit," she concludes.
Know more about APSA Dream School here.
Like this story? Or have something to share? Write to us: contact@thebetterindia.com, or connect with us on Facebook and Twitter (@thebetterindia).