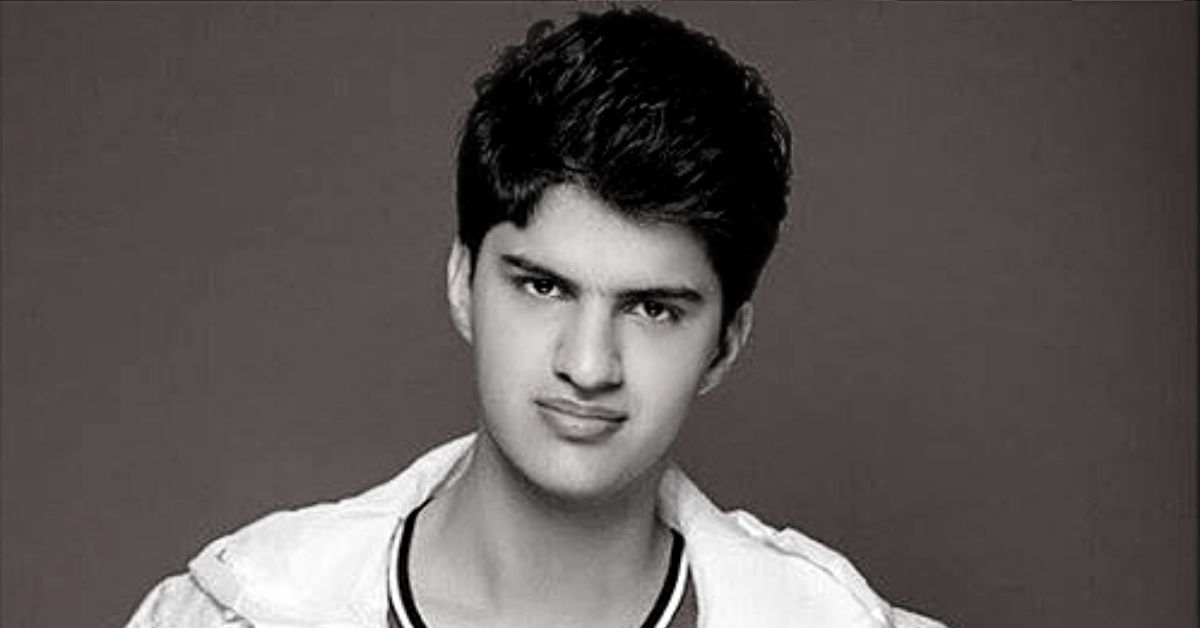 Modelling is something Pranav Bakhshi has done not in spite of autism, but with autism. As the bio of his Instagram page says, 'Autism is his superpower'! #Respect #BreakingBarriers
There is no doubt Pranav Bakhshi, a 19-year-old from Delhi, is en route to a successful career in modelling. He has all the requisite qualities—passion for the profile, good looks, height, natural flair, charm and confidence on the ramp. Signed to Delhi-based Ninjas Model Management, Pranav has already worked with major brands like the United Colours of Benetton and US POLO. But his recent entry into the world of modelling has a greater significance.
He is India's first model with autism.
His mother, Anupama Bakhshi, who works in the learning solutions industry, has witnessed her son's journey into the world of professional modelling first hand.
Born in May 2000, Pranav had a traumatic birth with many health complications. Although things had seemingly gotten better by the time he was two years old, his speech, instead of developing further, had begun to regress. Pranav started repeating what others would say—a condition called echolalia, and soon Pranav was diagnosed with autism.
"I quickly gathered my wits, read up about it and began the intervention process in earnest. He had so many challenges associated with autism, like impediments in social interaction, emotional understanding, learning abstract concepts, sensory challenges and hyperactivity," Anupama informs The Better India (TBI).
Pranav's parents systematically worked on the issues he was facing using effective tools like exposure to a variety of settings and social stories (individualised short stories that depict a social situation a child affected by autism may encounter) that offer perspectives of others in a social environment and also help arrive at an appropriate response.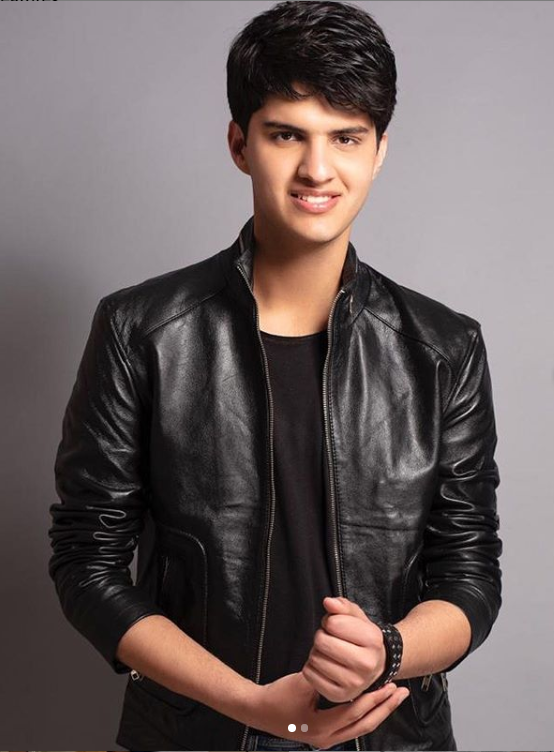 "This extensive hands-on work has led to a better understanding of certain emotional nuances today," she adds.
Although Pranav does not have a large circle of friends, he isn't a loner by any stretch. He has a small ring of people his age, an incredibly supportive elder sister, Nikita, and cousins with whom he hangs out.
Growing up, Pranav developed a plethora of passions.
His deep love for contemporary English music ensures that his favourite Radio One 94.3 is on every waking moment and on Friday nights, way beyond midnight. He loves to attend musical gigs and concerts and watches movies. Travelling and photography are also what he looks forward to. He never misses his game of golf. But his real passion, according to Anupama, was in performing on the stage. But she didn't know whether she would find a platform for her son to express his creativity and this became an all-consuming quest for her.
"By the time he was 14 or 15, I realised that I had to find an outlet for his creative expressions. In any case, I was never a parent who wanted him to conform to the norm. I was always wary of the typical prognoses and predictions that were sometimes imposed on me. Although Pranav is still pursuing high school, he is already completing the second year of his graphics designing course in which he's doing very well," says Anupama.
Pranav was 16 when he fell in love with modelling. Both Pranav and Anupama had attended Velvi Art for Autism Festival, primarily a theatre workshop for young people with autism, in Mumbai.
As a part of creative movement therapy, he was introduced to the ramp walk, and he just took to it. Maybe what he was always profoundly inclined to was offered to him for the first time.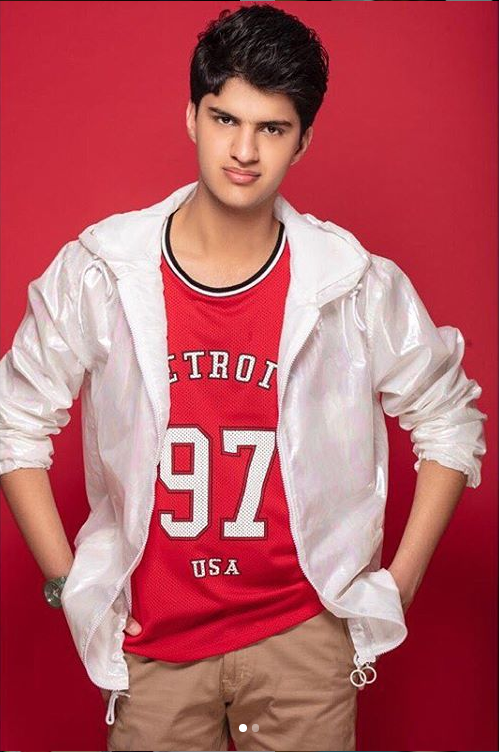 "Once he was on it, I saw his body language change completely. I was so happy to see that he had finally found his true calling. One day, after we came back to Delhi from the workshop, we were in a mall when he pointed to an LCD screen showing models on the ramp. "I want to do this", he said, and I remember, I laughed. How distant that dream must have sounded even to a committed autism mom like me, now I think in retrospect. When we came back home, his mindful older sister Nikita asked me why I had laughed. She was convinced that if he wants to do it, that is what he must do," recalls Anupama.
"We must help him get there," was the devoted sister's reply.
Meanwhile, Anupama researched extensively online about how her son could pursue it, considering that modelling is a particularly niche field but she failed to find any precedents.
His family encouraged him to participate in the Vevi Festival in 2017. He also participated in a ramp walk for special needs people in Bangalore later that year. These experiences made Pranav's pursuit even more earnest and sincere, and eventually, he started getting freelance opportunities.
The big break into the professional modelling world came with Benetton.
Pranav was born to walk the ramp. He is an absolute natural at posing in front of the camera and understands the nuances of this skill. Following his decision to enter modelling, he took up fitness work with great dedication and made a conscious choice to eat healthy. Every night, both Pranav and I draw out a schedule for the next day, considering that he has diverse interests and packs in a lot in a day. He sticks to it religiously. Modelling, of course, remains above all. It is an all-consuming passion for him, smiles Anupama.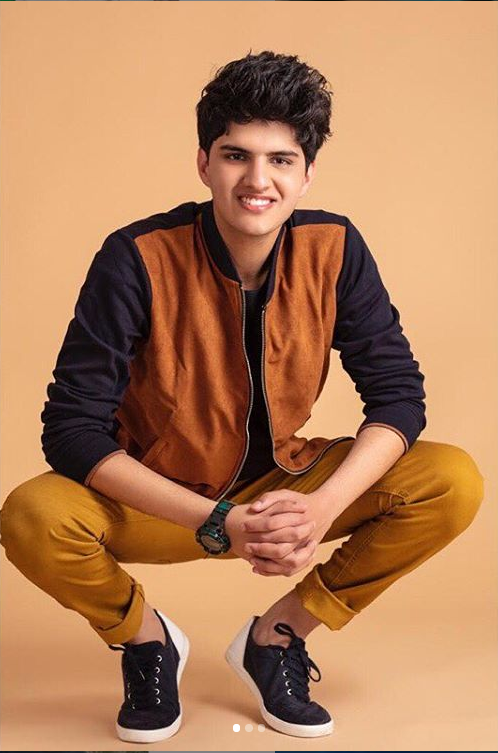 "Yes, I did reach out to many spaces in the modelling arena and responses weren't forthcoming, but that is probably because people could not perceive what working with someone with autism would be like. As I said, there were no precedents, either. But I kept persisting, and then Benetton came calling."
At the Benetton auditions, while looking at the professional models on the set, Anupama became aware of the formidable dream and the tough life her son had chosen for himself. And all she felt was a sense a pride in her son.
During a ramp walk, the choreographer on set offers multiple instructions to models which they can pick up instantly. However, for people with autism, processing the instructions can be challenging. But Pranav's indomitable spirit does not use this an excuse to fall short.
"When everyone packs up, it's Pranav and I on an empty ramp, and that's when he practices all the instructions learnt through the day. Sometimes, he even practices early in the morning. He never takes the liberty of falling short of his targets because of his condition. Others may accept it, but he won't. If he wants something, he is more than willing to go through the grind," says Anupama.
There are certain perceptions about the strengths of people with autism. They can paint, study, sing, even excel in sports. Modelling is not on a typical list. Pranav brought it to the list for himself. In spite of the challenges that autism poses and with the immense support from his mother and sister, he has built a modelling career on his merit. He isn't looking for handouts and has a clear career graph in his mind.
His role model is Spanish supermodel Jon Kortajarena, and given his drive, there is no reason why he can't become a supermodel in his own right.
"What gives me hope is his immense belief in his dream. There are days when his anxiety and obsessions can be very overwhelming, but he's done a remarkable job of coping with them. He writes a journal every day collating his thoughts, ascertaining his obsessions and anxieties and trying to resolve them in his way. He also possesses an ability to reflect clearly on the barriers that he has crossed. Pranav's phenomenal memory helps him here!" shares the proud mother.
Also Read: A Suicide Bombing, Dad's Death & Heartbreak: This Man's Story of Survival Will Leave You Inspired
"What also gives Pranav's loved ones hope is his immense ability to face all the challenges that come with autism and, of course, his sister's innate belief in him. Nikita ingrained in him the notion of treating autism as a superpower and not a handicap.
"For example, if he's struggling to communicate at the sales counter in a showroom, we don't blame it on his autism, but instead encourage him to go stand in line, get pushed around and buy the product with the belief that his autism is indeed a superpower," Anupama recalls.
Modelling is something Pranav has done not in spite of autism, but with autism.
You can follow Pranav on Instagram here. 
(Edited by Saiqua Sultan)
Like this story? Or have something to share? Write to us: contact@thebetterindia.com, or connect with us on Facebook and Twitter.
We bring stories straight from the heart of India, to inspire millions and create a wave of impact. Our positive movement is growing bigger everyday, and we would love for you to join it.
Please contribute whatever you can, every little penny helps our team in bringing you more stories that support dreams and spread hope.