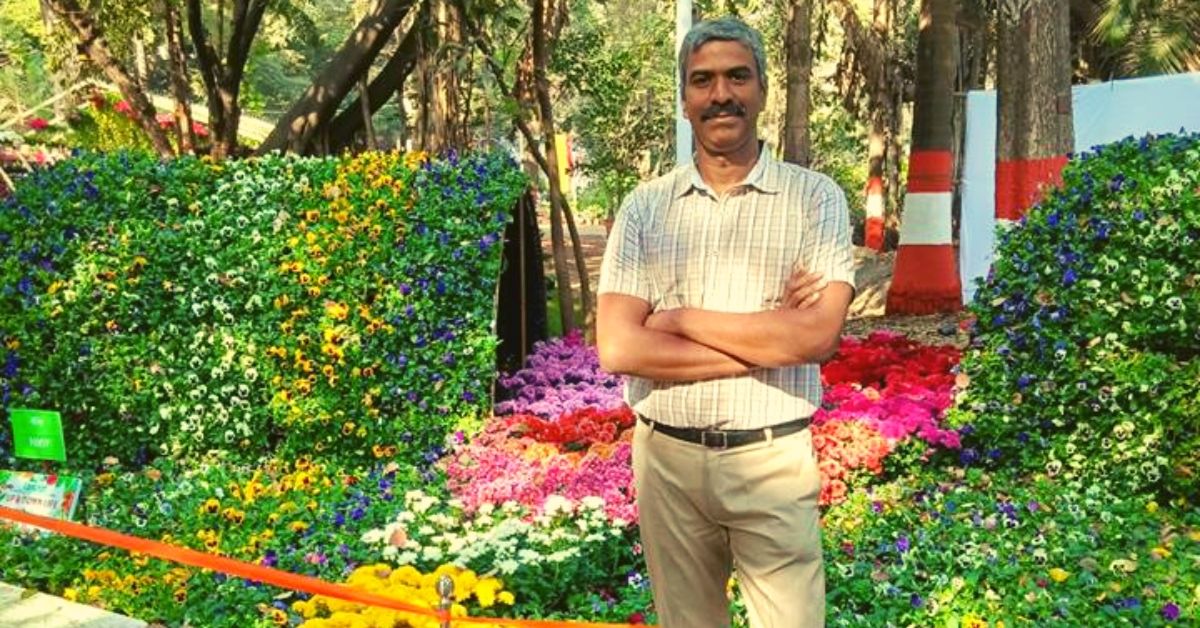 Still looking for a motivation for doing a selfless act? Meet Sathya Natarajan who has been making a difference in the fields of menstrual hygiene, tree protection, river cleanup, gender empowerment and education for decades!
On a fine morning in 2017 that was a perfect balance between Pune's cold winter and warm summer, Sathya Natarajan took his daughters, Darshini and Snigdha, to a nearby dumping yard.
The sister's excitement for an outing with their father faded as soon as the trio reached the place that stank.
Sathya walked towards the bin that contained sanitary wastes and just when he was about to lift a discarded pad, 8-year-old Snigdha shouted in protest, "Papa, do not pick up. It is dirty."
To which Sathya replied, "If you do not want your father to lift the sanitary waste that is not covered, then how do you expect waste-pickers to do so who is also someone's parents?"
With this question, Sathya went on to explain about menstrual hygiene and most importantly, dignity of labour to his daughters.
Sathya's trip to the dump yard was a couple of days after the launch of the notable city-wide Red Dot campaign to protect waste pickers from health risks.
Besides his daughters, the 45-year-old reached out to around 4,000 women across Pune to spread awareness about menstrual hygiene.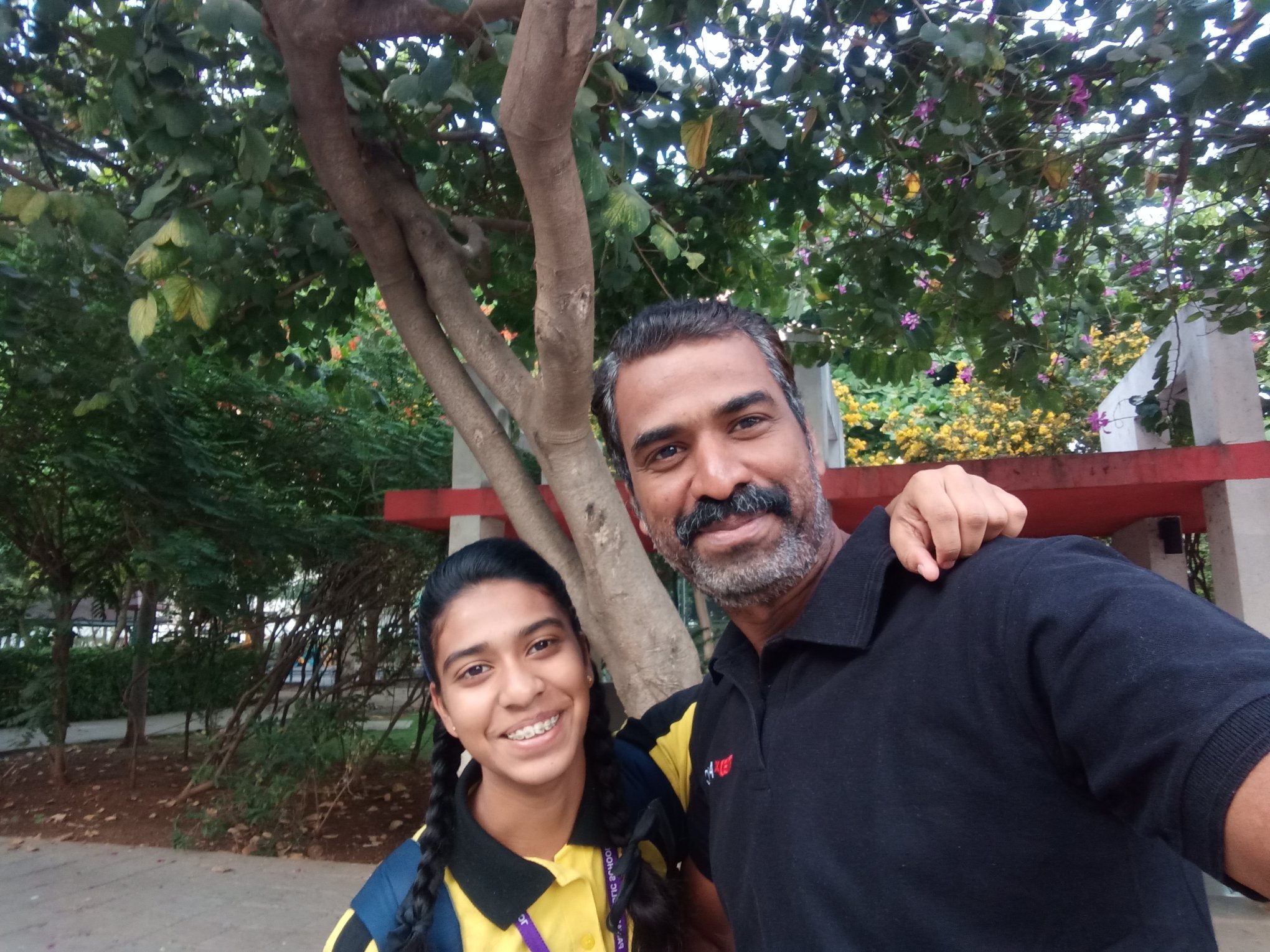 He is currently volunteering with three city-based social organisations that work to spread awareness toward using menstrual cups and the right disposal of sanitary pads.
Working in the field of sanitation is only one of the many significant actions that Sathya undertook to bring a change in the society. Over a period of two decades, Sathya has worked with more than 60 profit and non-profit organisations!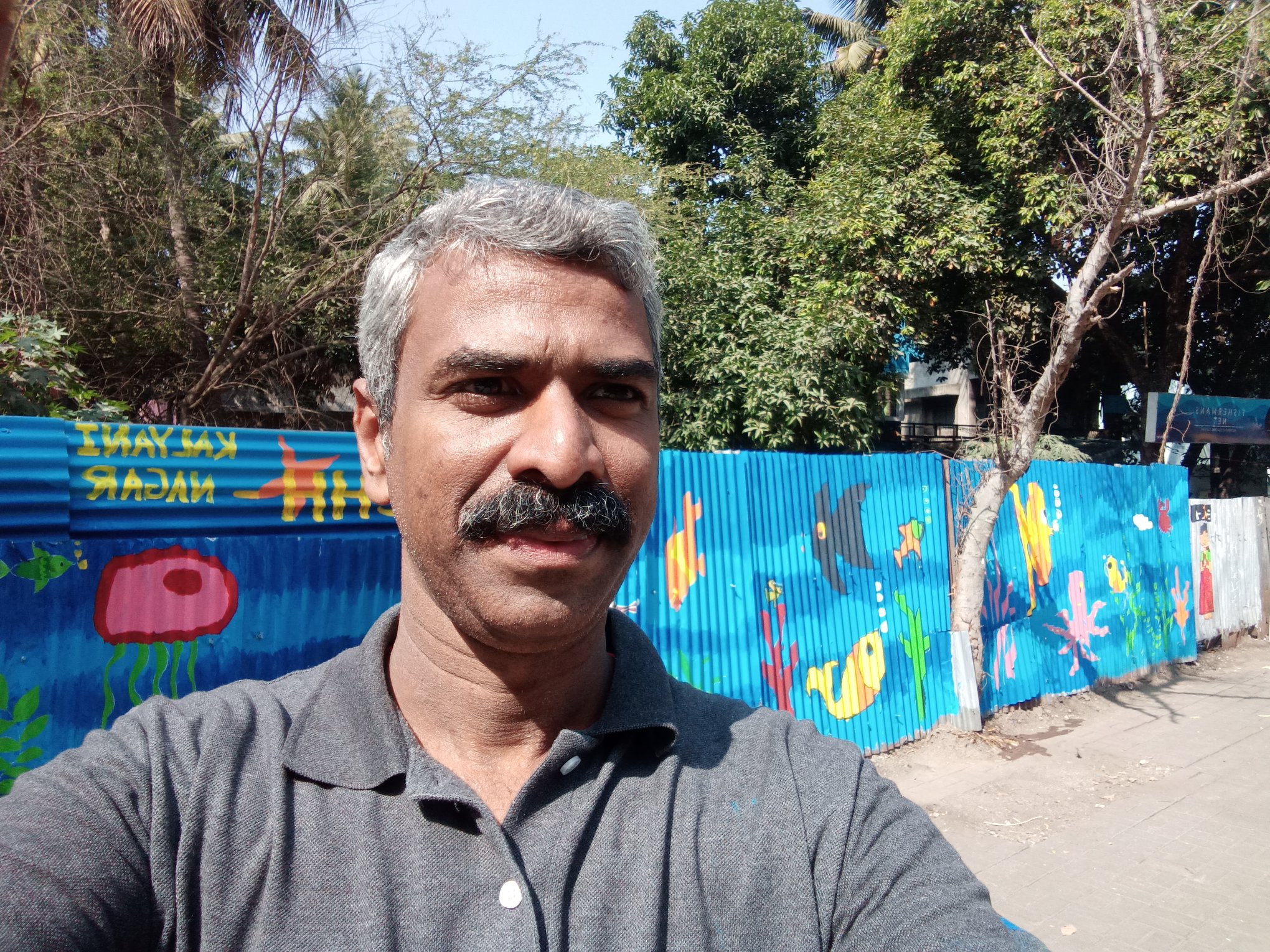 Speaking to The Better India (TBI) about his take on lending a helping hand for the betterment of the society, Sathya says,
While growing up in Chennai, my parents believed in the concept of 'seva' (an act of selfless service) toward strangers. Our seva didn't include grand gestures; in fact, it comprises of small actions like sharing food, smiling at strangers, among others. So, there was no magic bullet but the upbringing that made me take up social services.
How It All Started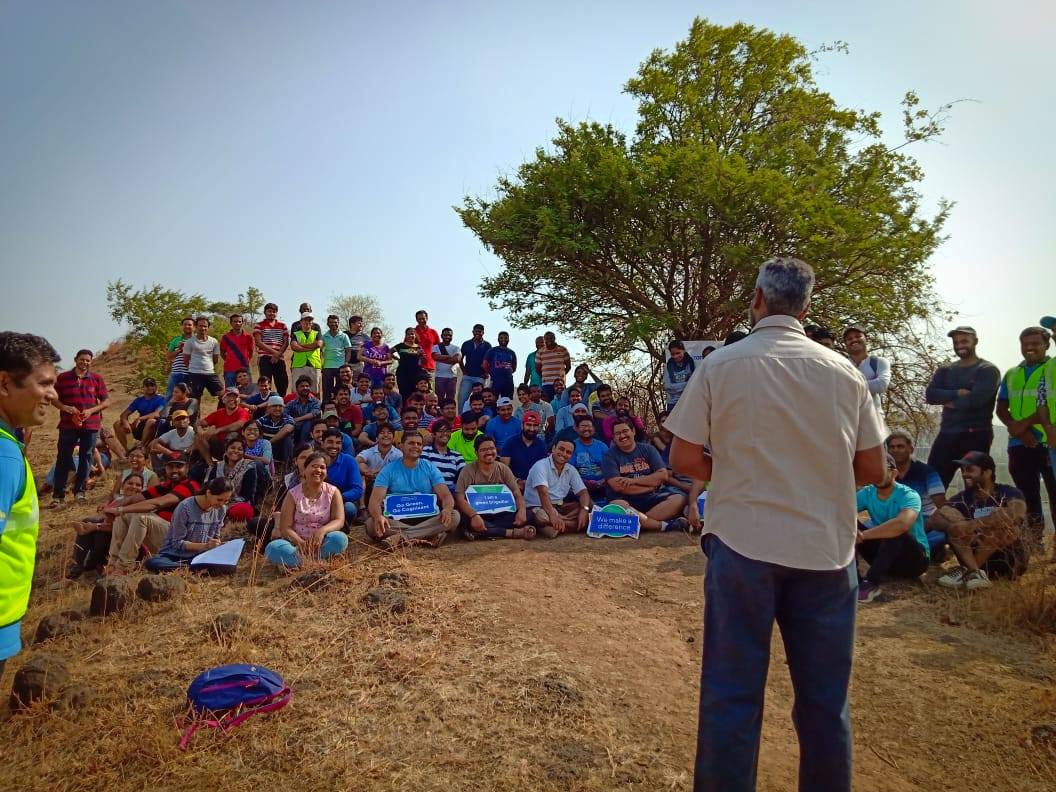 Eighteen years ago, Sathya moved to Pune and started working with a Boston-based multinational. A mechanical engineer by profession, he worked as an executive council member with the company for nearly 15 years in the night shift.
Though life was good with a well-paying job, the night shift was taking a toll on his life,
Working during non-conventional times meant a compromise on social life and sleeping patterns. The days when I was left mentally-exhausted, increased. It was high time that I took up activities to channelise my negative energy. Thus, I began my social work journey, he says.
He cut down his commute and television hours and allocated that time for his chosen purpose, "I wanted to work in a way where social work is not the final goal but a journey."
His first volunteering activity was with a social initiative where he worked on a software application to generate a database. There was no looking back after that!
On Working For LAW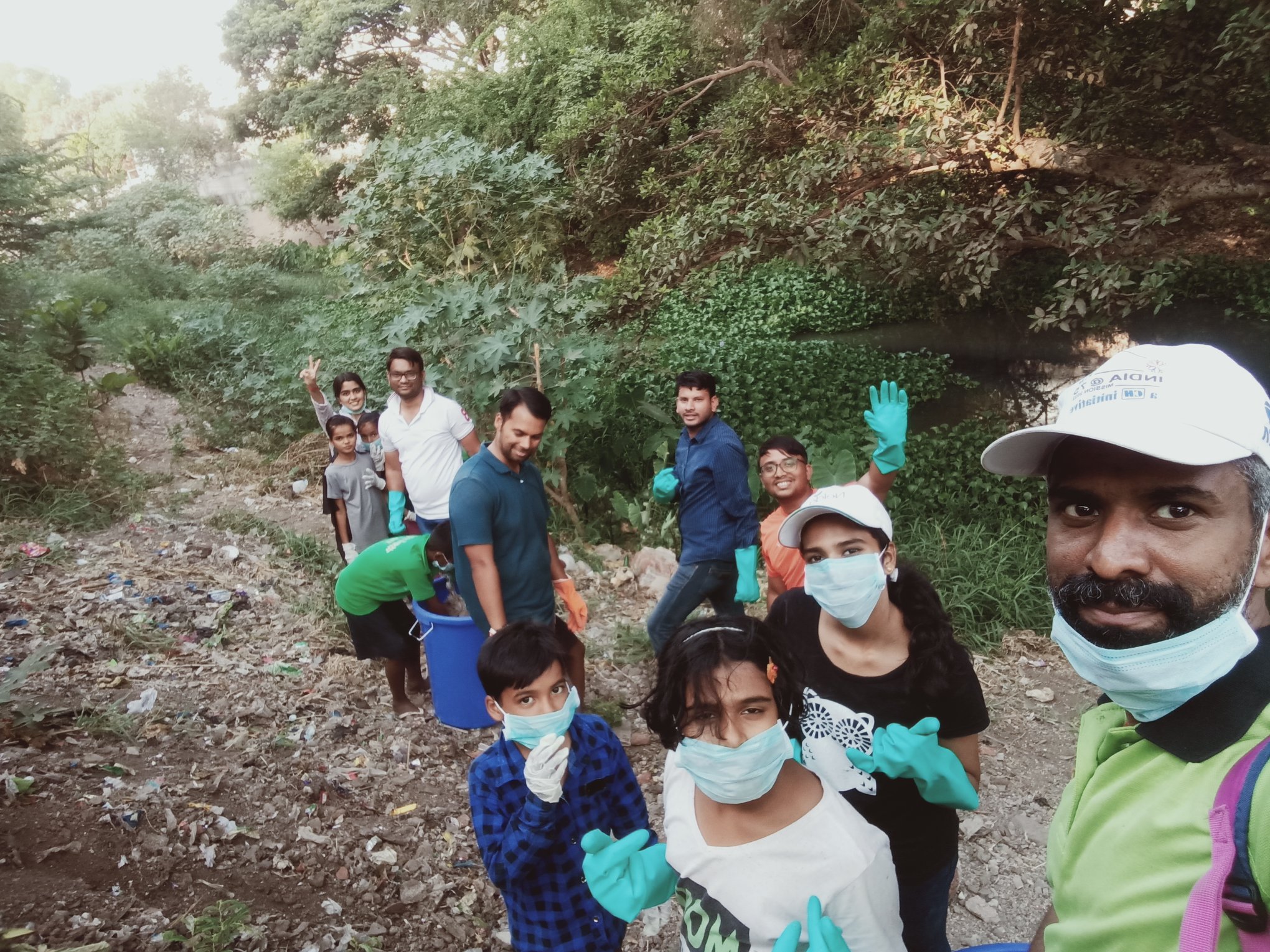 Sathya has always been passionate about working for LAW—an abbreviation for Land, Air and Water.
From volunteering with Swachh Pune Swachh Bharat, Area Sabha Association of Pune (Policy,  Citizen pressure group for tree preservation and Protection), river-cleanup groups, Robin Hood Army, to the Pune Municipal Corporation (PMC), Sathya dedicates all seven days in the week for one cause or another.
I made my portfolio where I expressed my interest in LAW, and that is how I joined various local groups and ones on social media platforms. I have centred my services around spreading awareness to all the stakeholders, says Sathya.
Giving an example, Sathya talks about tree preservation and green cover guidelines. He has been a part of over a hundred sessions undertaken for common citizens, PMC and the police.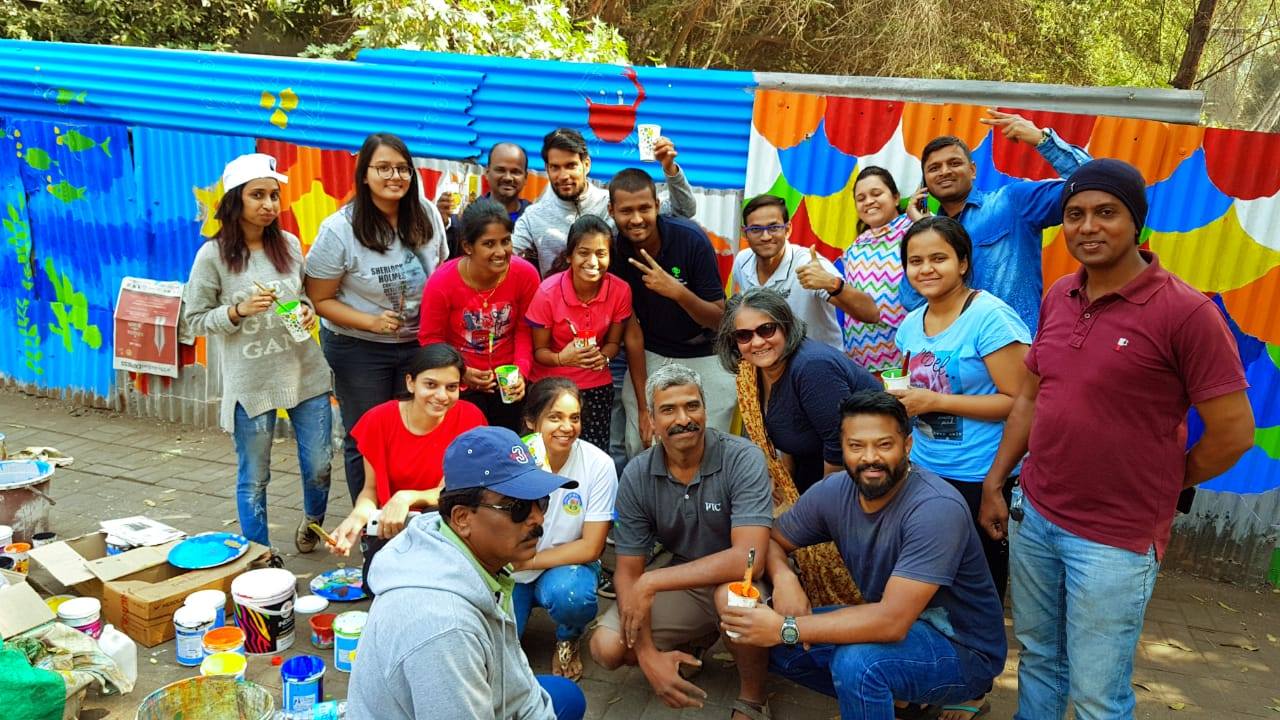 "According to the Tree Act Rules (PMC), there should be a tree every 10 metres on the right and left side of the road. Based on this, any citizen can plant a tree accordingly," informs Sathya.
Elaborating on tree cutting, he says, "An individual has to deposit Rs 10,000 with the government before cutting a tree or pay a fine of Rs 5,000. So people prefer paying the fine. However, what they do not realise is that if they repeat the same thing, they will be jailed. If the PMC wants to cut a tree, it has to publish a docket and take an NOC from citizens for the same."
He also encourages 'desktop volunteering' for people who do not have time to extend their help, "People can plant a tree via google maps. They can choose any location across India and register themselves at Grow-Trees.com. They will get an E-certificate and an audit report of their tree every six months," he says.
Sathya also visits corporates and spreads awareness about what they can do for the environment through Corporate Social Responsibility (CSR).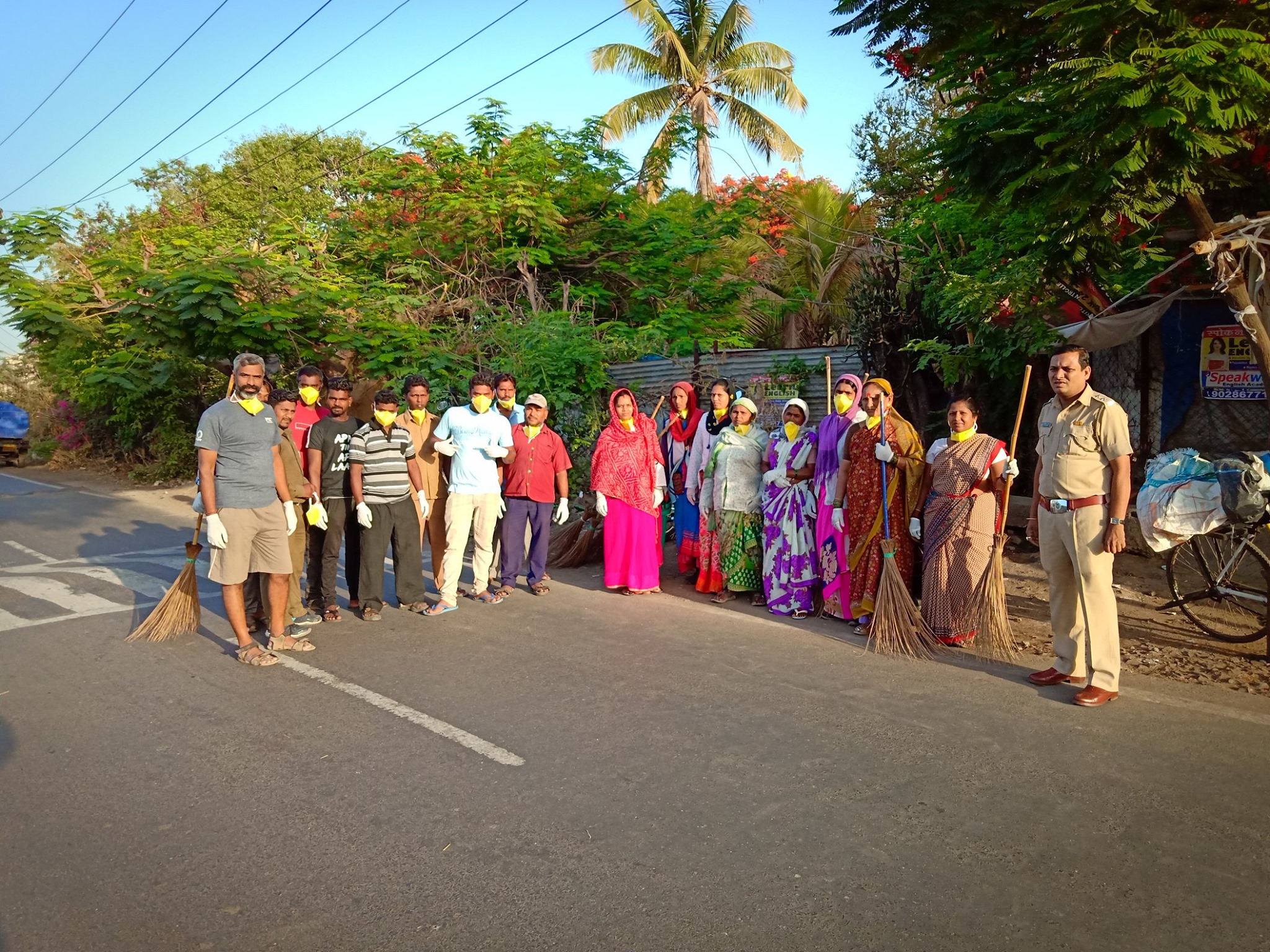 Another area where Sathya is active is cleanup and waste management-related activities. From lakes, rivers, railway stations, and heritage places to conducting composting workshops, this social warrior has been part of more than 400 cleaning and beautification activities.
One of his notable and significant contributions include single-handedly cleaning the Mastani lake.
It was around the World Environment Day (June 5) in 2017 when a few of us were supposed to clean the Mastani talav (Lake). Since it was a working day, no one turned up. I worked for four hours and removed around 100 kilos of plastic waste, he recalls.
Another interesting activity includes being a part of Pune's first Human Library, "Through this concept, a couple of us try to break stereotypes and prejudices by narrating our life experiences."
On weekends, Sathya works with the Robin Hood Army and delivers leftover food to underprivileged kids and also teaches children of daily-wage labourers. He often takes his daughters, who act as his assistants.  
A national iVolunteer award finalist, Sathya is also working with a solid waste management company on a pro-bono basis.
Sathya is currently working as a volunteer in a 15-day environment festival organised by various NGOs. As part of the festival, each day is dedicated to an activity, and on one of the days, the volunteers plan to trek to Raigad district to clean up the trekking route.
It was only three months ago when Sathya quit his full-time job. He is now looking for another job, and his only wish is that he gets a night shift again!
When asked how he balances his work, family and social life, Sathya says,
It is a tough road with multiple challenges, but everything depends on your will and intentions toward bringing a difference in the society. Do not worry about making an impact. Just work towards it as diligently as you can.
He is grateful to his family, who still have a few reservations about the extent of the work Sathya takes up, "It is not easy for anyone to share his/her son, husband and father with strangers in the society but my family has been supportive throughout."
In a lifestyle like ours, where people are always in a hurry to meet their never ending needs, it is not easy to dedicate time towards a selfless cause. However, people like Sathya are an example and also a motivation to do a good deed.
---
Also Read: Want to Create Positive Impact? This Event With Social Workers & Practitioners Can Help
---
(Edited by Saiqua Sultan)
Like this story? Or have something to share?
Write to us: contact@thebetterindia.com
Connect with us on Facebook and Twitter.
We bring stories straight from the heart of India, to inspire millions and create a wave of impact. Our positive movement is growing bigger everyday, and we would love for you to join it.
Please contribute whatever you can, every little penny helps our team in bringing you more stories that support dreams and spread hope.