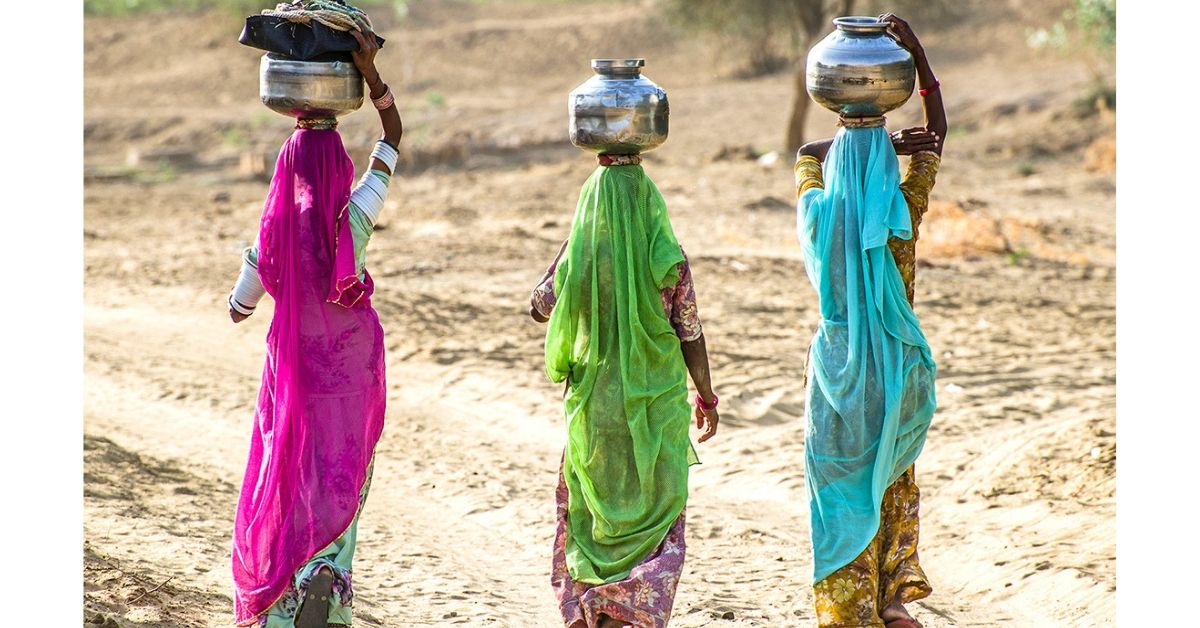 From revamping ancient conservation practices to recycling waste water for drinking, these innovations can help ensure that the future generations are not devoid of the elixir of life. #SaveWater #Innovation
---
This article is part of a series by experts in support of the ATL Tinkering Innovation Marathon – organised by Atal Innovation Mission, NITI Aayog and The Better India. Read more about the marathon
here
.
---
Imagine waking up in the morning to find that all taps are switched off, the lakes, rivers and streams have run dry, and the oceans have evaporated into dusty valleys.
To those living in urban areas, this might seem to be a far cry from reality, but to the 163 million Indians who continue to toil being deprived of clean water, it is indeed an impending doom.
In India, an average individual uses about 150-200 litres of water every day, of which, only 10 litres are consumed for cooking and drinking, while the rest goes in cleaning, bathing and toilet flushing.
Think of the required amount of water transported every day to satiate this population, and of the challenges in the process.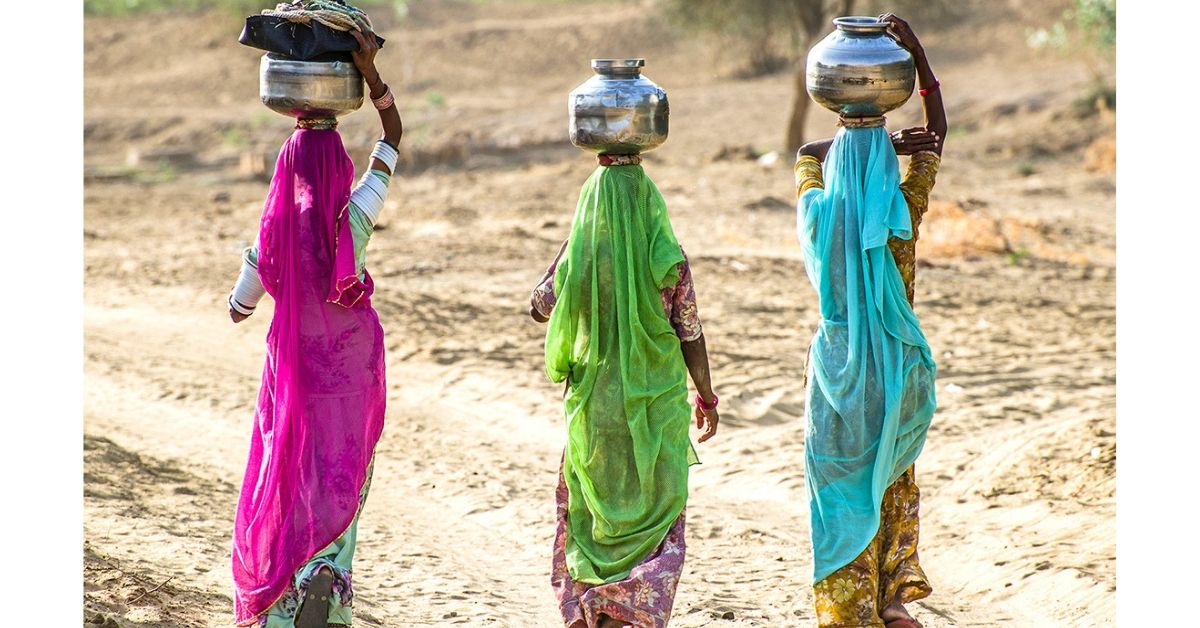 From under-maintained water pipes prone to leaks and contamination to the ever-increasing bane of pollution, supply and access to clean water are becoming a scary reality with every passing day.
"Unfortunately, in the present time, water is indeed the most violated natural resource. It's just taken for granted, and so if things continue the way they are, imagining Indian cities coming to a state worse than Cape town, is not a distant reality," says Col Shashikant Dalvi, a Pune-based water conservationist who has been crusading the cause for more than a decade now.
He is one of the few individuals who have not only brought India's water woes to the limelight but has also introduced sustainable solutions in the form of popularisation of rainwater harvesting, all across Maharashtra.
Like him, here are five more innovative Indians who have developed measures that have helped cities and villages find long-term solutions for all their water problems.
Recognising such out-of-the-box and impactful innovations is how the country can step into a truly progressive and sustainable future.
1) Taraltec Disinfection Reactor
In India, nearly 40% of water is supplied from groundwater resources, despite its quality being depleted at an 'unsustainable rate.'
Confirming the alarming situation, a report by the NITI Aayog states that 70% of the country's water supply is indeed contaminated. This being the situation when a majority of rural areas rely on groundwater sources for 85% of their requirements.
Caught amid these challenges, Anjan Mukherjee, a former marine chief engineer, found a sustainable solution.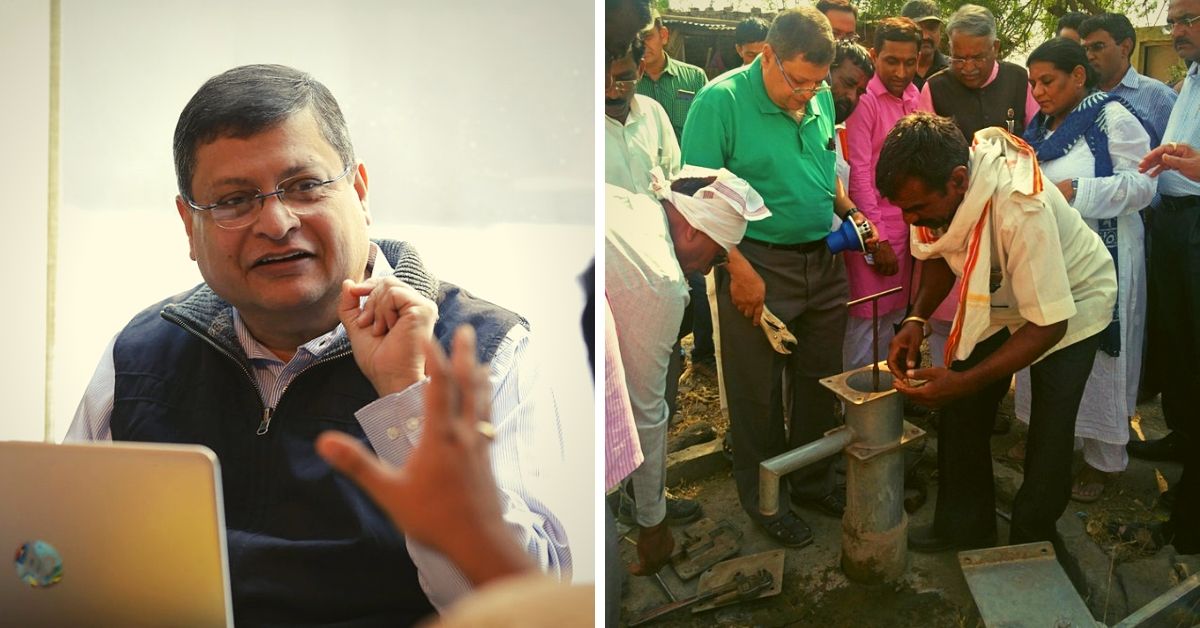 An IIT dropout and an IIM graduate, Anjan created a 'fit-and-forget' device, the Taraltec Disinfection Reactor which converts all the contaminated water from borewell hand-pumps, at the very source to supply clean water.
The device supplies clean water by killing 99% of the microbes present at the source.
However, speaking to the Better India, Anjan confirms that the reactor is not a simple filter, but a device inspired by the scientific principles of bio-mimicry.
"The device converts the kinetic energy of the fluid into millions of targeted micro-bubbles each acting as localised reactors. This generates extreme heat, pressure and turbulence that release intense energy packets during the collapse of bubbles. The resultant shockwave, marked by a bang sound, lacerates and kills the microbes. The water, which is 99% safer than it was earlier, then emerges from the borewell or pump into the hands of those drawing it," he explains.
---
Also Read: Meet the 72-YO Ex-Army Man Working Tirelessly to Solve Pune's Water Woes
---
Priced at Rs 7,500 per piece, the innovation won the India Innovation Growth Program 2.0 Challenge organised by the Department of Science and Technology (DST), Lockheed Martin Corporation and Tata Trust, among many other accolades. Read more about it here.
2) Retas
Giving a new spin to rainwater harvesting, the centuries-old water conservation technique, Ankit Magan, Neeraj Chauhan and Priyank Jain, three MBA graduates, devised a way to hit two targets with one solution, that is, save water while recycling plastic.
Named after the Sanskrit term for the flow of rainwater, their venture, 'Retas' provides a smart resolution of utilising the abundance of rainwater to meet the post-monsoon water scarcity in Gurugram.
Interestingly, the idea for the venture came to the trio while they were stuck in traffic due to heavy rains.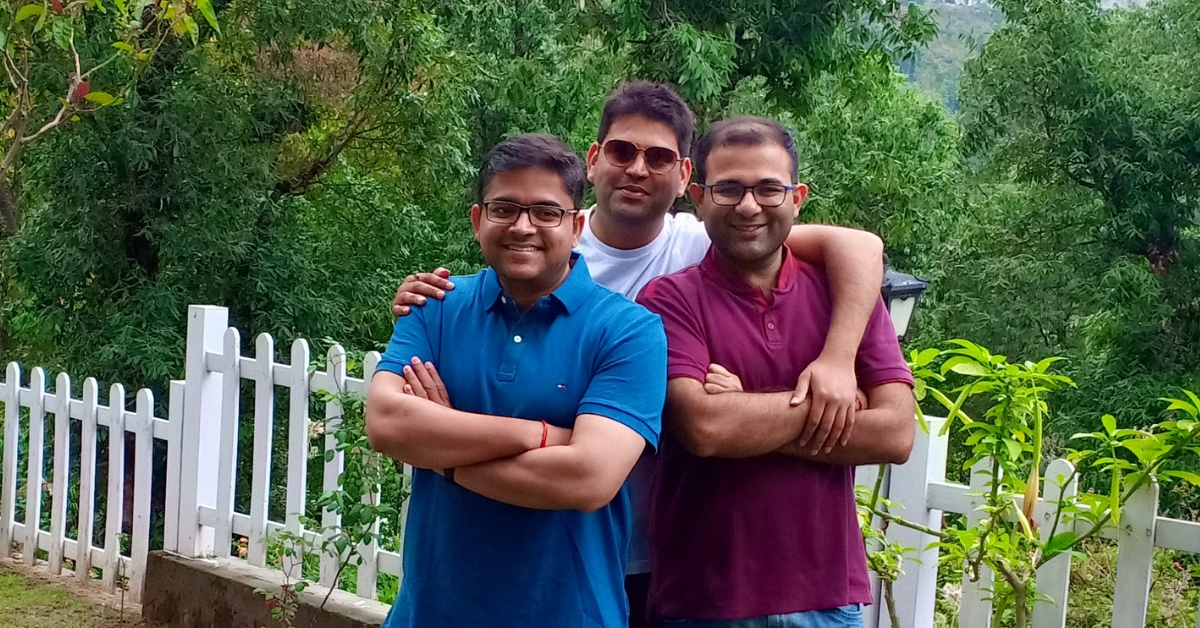 "Around three years ago, [we] were stuck in unmoving traffic for 45 minutes. All we could think of was how ironic is it that the streets were flooded because of the poor drainage. And a few months after monsoons, we are struggling to have access to water. That incident was a teaching moment for us, one that would lead us to the path of rainwater harvesting," Ankit tells The Better India (TBI).
With recycling plastic as one of the prominent additional benefits of their venture, they created a new rainwater harvesting model called the Rainmaxxx.
This model made use of geotextile, a porous fabric that allowed filtered percolation of water, using a readily available polypropylene plastic.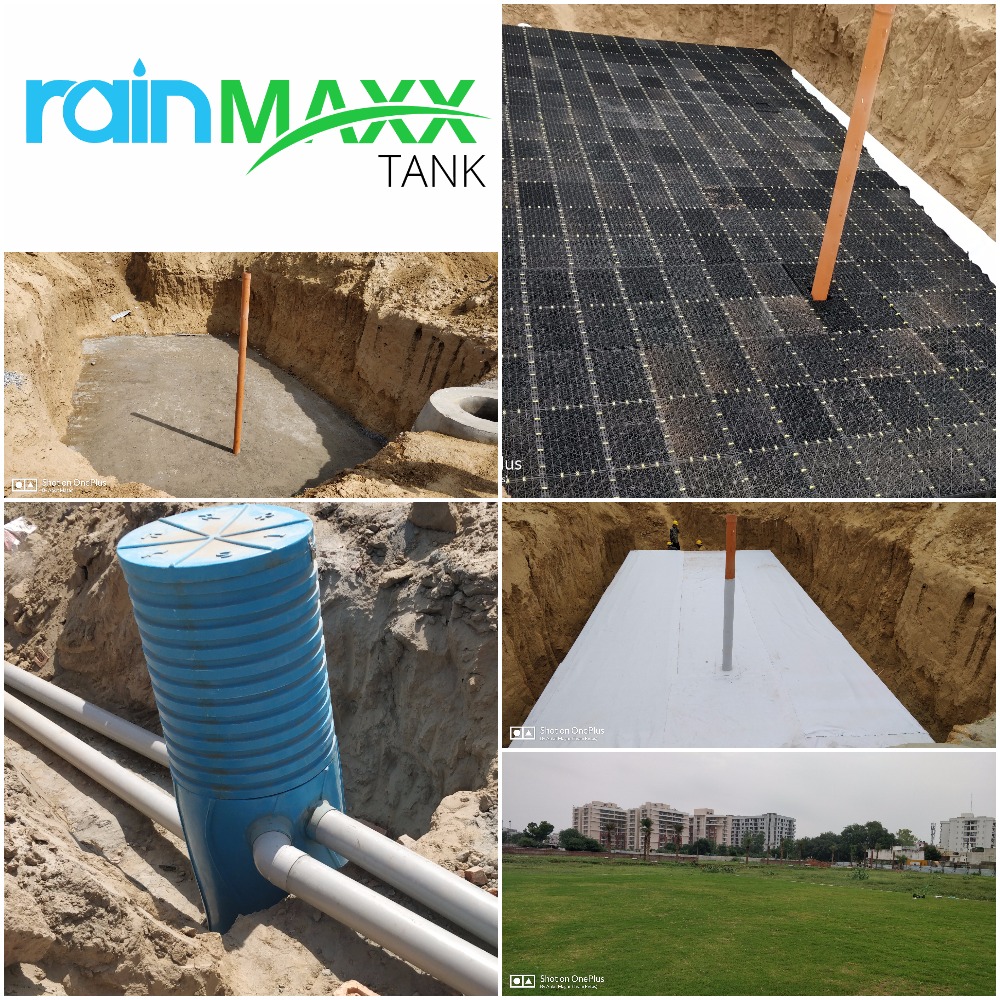 Owing to their efforts, the venture has spread across India, from Jammu in the north to Kerala in the south, helping building owners, agriculturalists and corporates make the best use of the most precious natural resource.
3) Flexi Flush
Did you know that every day an individual uses 5-6 litres of water more than they actually require?
For instance, a Times of India report mentions that every time you use the washroom and flush the toilet, it consumes 10 litres of water, when you can do with just 500 ml of it.
So, imagine the amount of water each household wastes daily, thanks to the seemingly insignificant action of flushing?
It was this thought of tackling water wastage in Indian toilets, that prompted a group of students in Mumbai, to come up with a rather simple solution.
Rohan Shenoy, Shaommik Kelkar, Dhruva Iyer, Sidak Arora, Dhruva Jain and Chaitanya Raghavan, are six students of Classes VI to VIII from across various city schools who came together to form 'Team Livewire' and introduce two innovative solutions to the problem.
The first involves fixing two 500 ml bottles in your flush tank. The idea is to prevent the tank from filling up so that in the next flush, only an appropriate amount of water is drained, thus reducing the water wastage by half.
Further, the second solution includes a sensor-based prototype called Flexi Flush, which is underway and is expected to estimate the right amount of water to be disposed of in the commode and will flush accordingly.
Such an innovation can truly make water conservation a simple yet largely impacting practice all over India!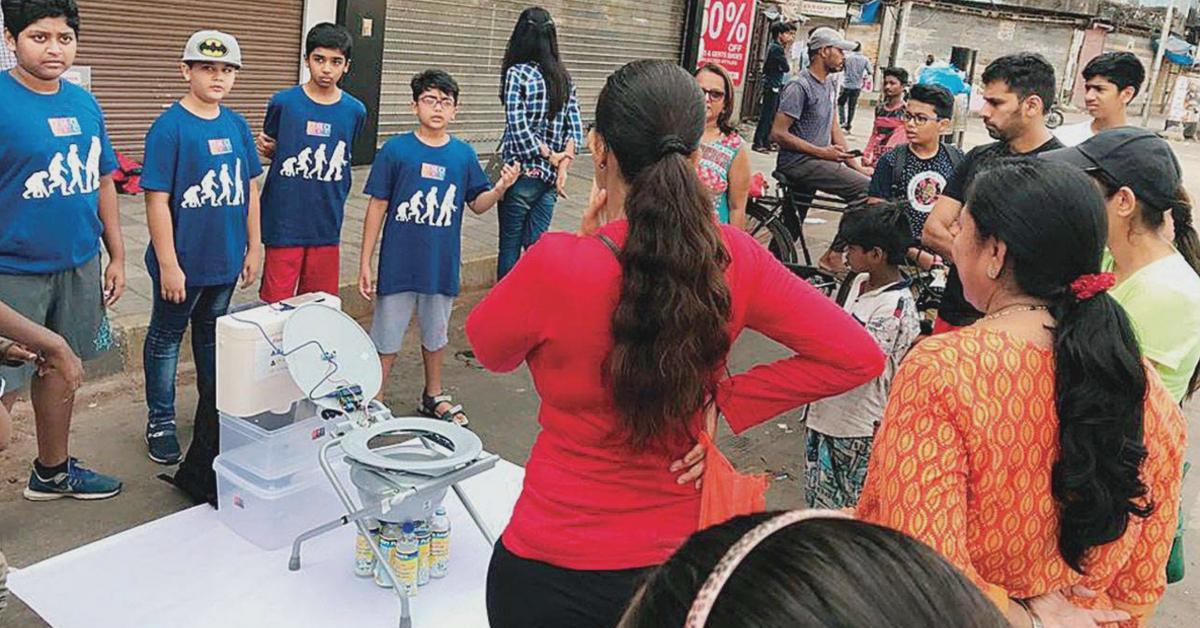 4) Why not drink recycled water? Bengaluru techie tells how
Water recycling is not a new idea. With several housing complexes and institutional buildings installing their own sewage treatment plants, the processed water is usually used to water plants, flushing the toilet, or other cleaning purposes.
The idea of consuming recycled water has never been a welcome change, mainly due to discolouration and odour in the water owing to inefficient treatment and filtering.
And, for the past 11 years, this is precisely the gap that this engineer, Vikas Brahmavar, is trying to fill with his innovation.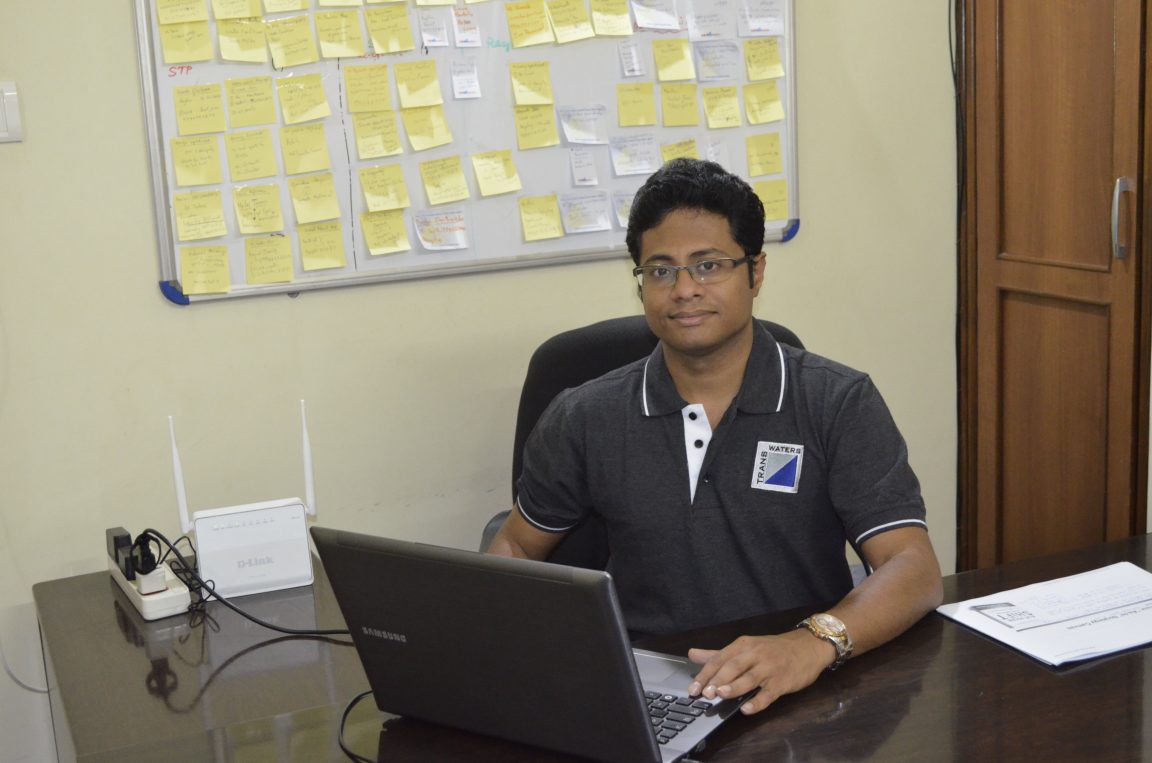 With a vision to raise awareness about water recycling and make it drinkable, Vikas found TransWaters Private Limited, formerly known as Blorebuy.
"The mindset that recycled water is not fit for consumption or household use has to be changed. Sadly, the recycled water from STPs is often treated partially, leaving behind discolouration and a strange odour. This is where we come to action," said Vikas to The Better India.
The company used various patented recycling systems sourced from the US to treat water after it comes from STP treatment, using naturally processed and mined ores.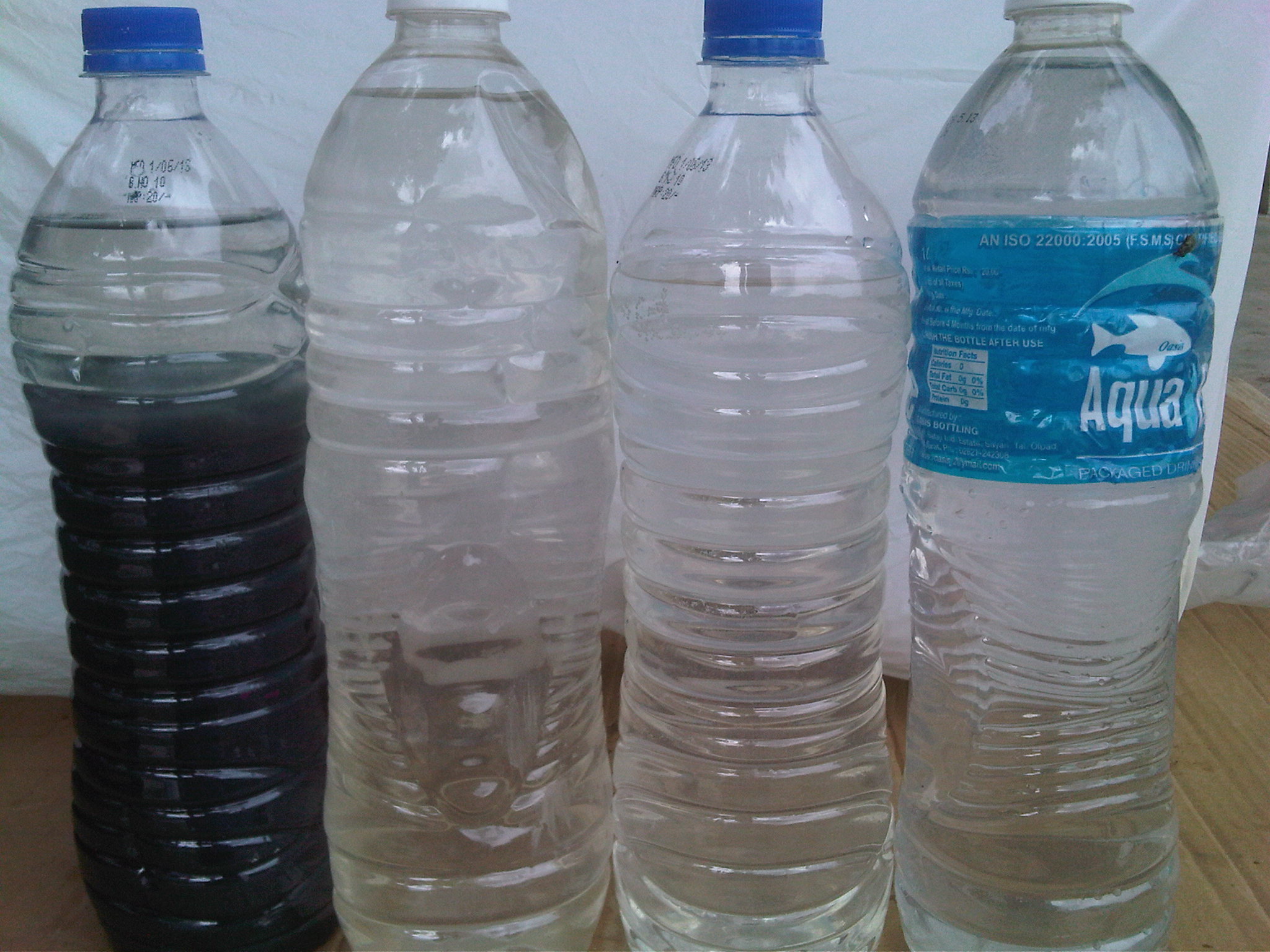 There are various stages that the treated water is then put through, to bring it to a drinkable quality. The first stage involves passing the treated STP water through a filter of a specialised medium, to reduce and eliminate total suspended solids (TSS), followed by a micron filtration in the second stage. The final step involves a process of ozonation to disinfect the water and store it in tanks.
"Because it is available, we don't realise the value of water. This mode of treatment technology has been in use for many years abroad with countries like Singapore, USA and Namibia optimally reusing its used water. It is about time that we use it too," Vikas added.
5) Smart Wash Basin by UP engineering students
Imagine the amount of water you waste every morning while brushing your teeth, battling away sleep and lethargy.
What if all that water can be saved, with a simple alert from the wash basin itself?
Yash Khanna, Tanuj Tandon, and Utkarsh Gupta, students of electronic and communications engineering at the Moradabad Institute of Technology, found just the right innovation to make that possible.
Their smart wash basin is programmed with an ability to alert the user in a situation of continuous water leakage through either glowing LED lights or even a text message.
The idea for the smart wash-basin came after an incident when one of the creators left the tap open with the water leaking for a while night in the kitchen.
"This motivated me to wonder whether I could have somehow gotten a message alert that the tap had been left open— after which I could have closed it quickly," Yash said to Indian Express.
What makes the innovation even better is the fact that the basin also recycles the leaking water through a natural filtering process, consisting of different graded rocks fixed at the bottom.
And, in situations of blocked drainage, the smart basic further alerts the usage, to ensure holistic combat against water wastage.
People across India are coming up with innovative solutions for different issues that the country is facing every single day. And it is to further this spirit of innovation that Atal Innovation Mission, NITI Aayog and The Better India have come together to organise the ATL Tinkering Innovation Marathon– a nation-wide competition open to those under the age of 18.
Know more about the ATL Tinkering Innovation Marathon here.

(Edited by Gayatri Mishra)
We bring stories straight from the heart of India, to inspire millions and create a wave of impact. Our positive movement is growing bigger everyday, and we would love for you to join it.
Please contribute whatever you can, every little penny helps our team in bringing you more stories that support dreams and spread hope.