"We wanted this event to serve as an image of what Bengaluru can do. We had expected around 500 volunteers and it was overwhelming to see the expectations being exceeded by large numbers."
A simple man with big dreams in his eyes arrived in Bengaluru with just Rs 150 in his pocket. He began working in the crowd of techies for which the city is known. It was only after a few years that he found a purpose strong enough to motivate him to take a risk.
Leaving his job, he set forth to achieve it.
And, today, he is leading an eco-revolution to pull the city out of its polluted pit.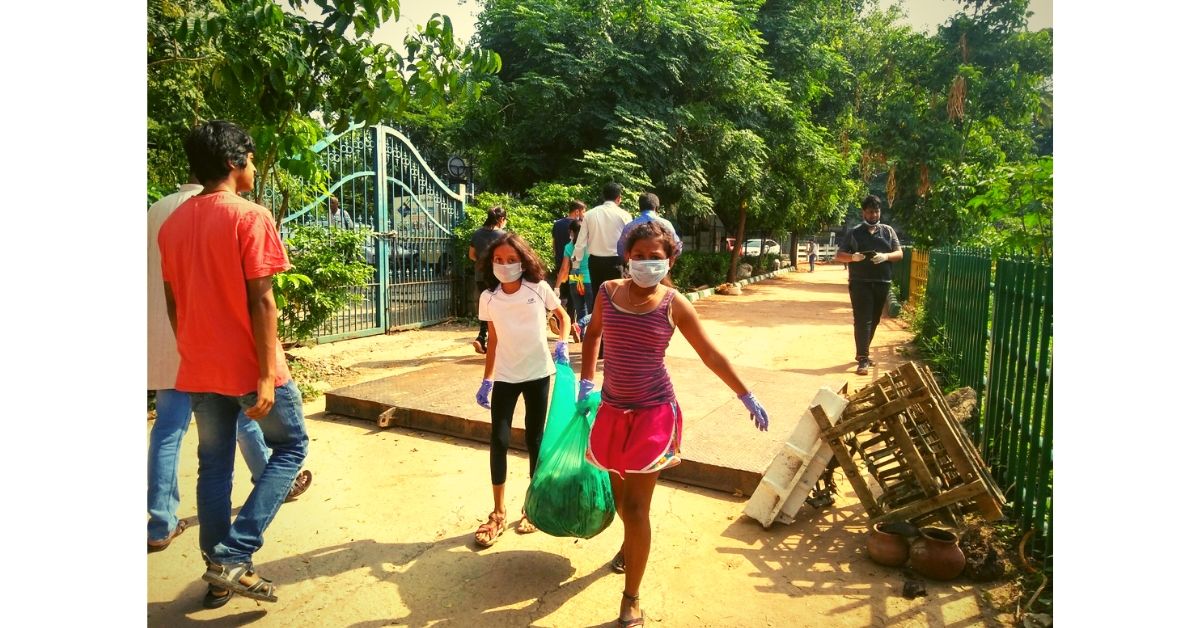 This is not a simplified extract from a film script, but the real story of a Bengaluru resident—Anand Malligavad.
After reviving almost four lakes and hashing out details to work on 41 more as per his target of cleaning them by 2025, he has grown to be somewhat of a lake whisperer. And on the first day of June this year, he embarked on yet another mission to bring Bengaluru citizens together to drive substantial change.
Assembled at the shores of Halasuru lake (Ulsoor lake)—one of the largest lakes of Bengaluru, 1500 people did their bit to make the city better. They were part of a cleaning drive that Anand and his team had organised.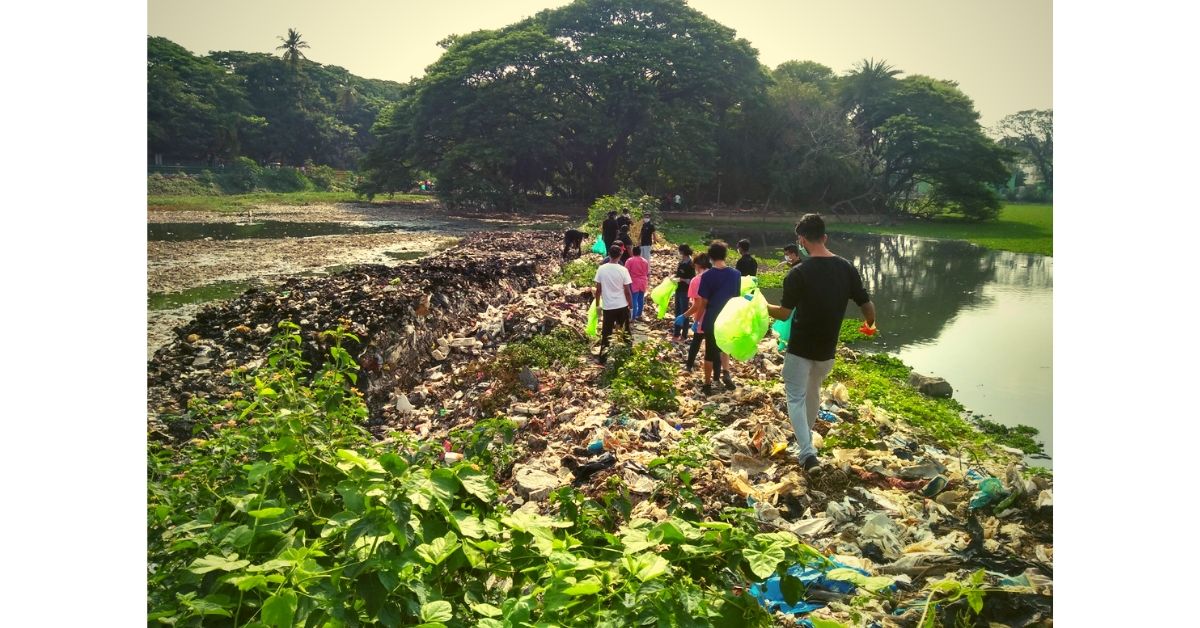 "We wanted this event to serve as an image of what Bengaluru can do. We had expected around 500 volunteers, and it was overwhelming to see the expectations being exceeded by large numbers. This was to bring people closer to the sad reality of what the lake has become, and how to solve it. This is just the beginning," Anand tells The Better India (TBI).
---
Join Anand and The Better India as part of the Lake Revivers Collective and donate now to help us breathe life back into India's lakes.
Unable to view the above button? Click here
---
Meant to cause a ripple effect, the event brought together people from various fields and across all ages. After the drive, Anand's team divided the people into groups of 50 based on their expertise like water management, plantation, waste management technology, and even on their sense of aesthetics.
"This event was meant to be a symbolic action to bring together people and build teams that can begin a more focused line of work. Using this intellectual resource, a monitoring committee will be set up to oversee each section, not just in this lake but in other lakes as well," he added.
Even though several organisations, including the military, maintain the 124 acre-Ulsoor lake, it has suffered large-scale hyacinth infestation apart from sewage that flows directly into its waters.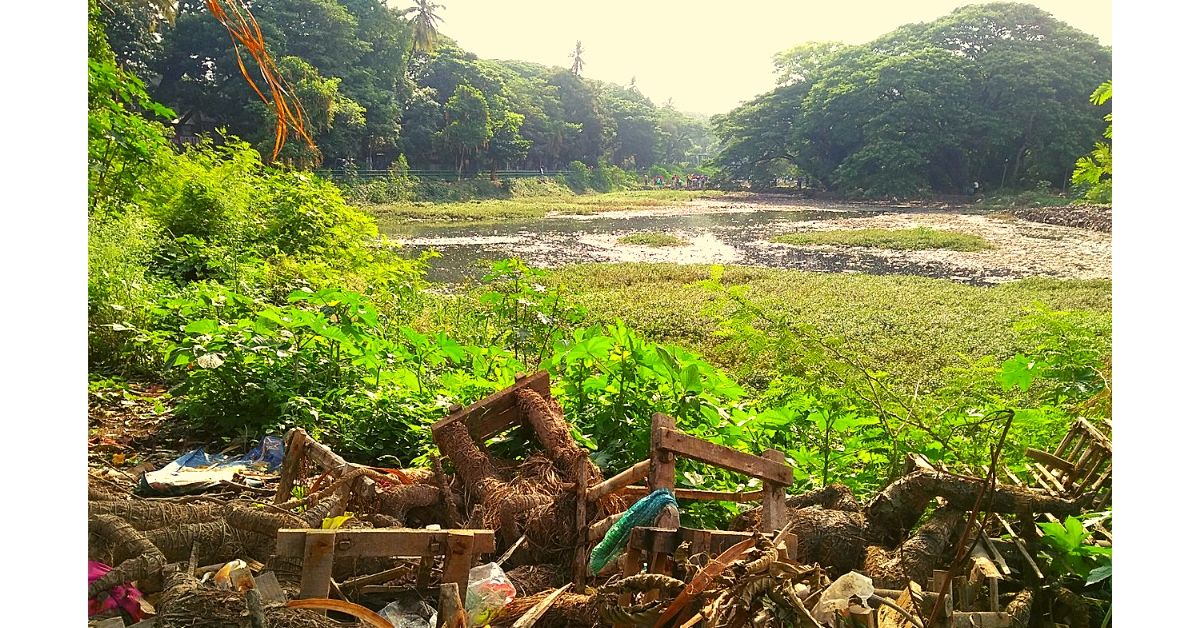 10-year-old Anika Hattangadi is one of the many young participants who arrived at the lake early in the morning. Speaking to TBI, she said, "We keep coming here to play, and it's so sad to see such a beautiful lake go to waste. We keep our houses clean, then why not do the same for our surroundings, especially our lakes."
In a lake like Ulsoor, Anand adds, you will seldom see residents throwing waste. The water pollution is, instead, caused by the overflow of sewage waste coming from the northern part of the city, through pipes connected to the water body.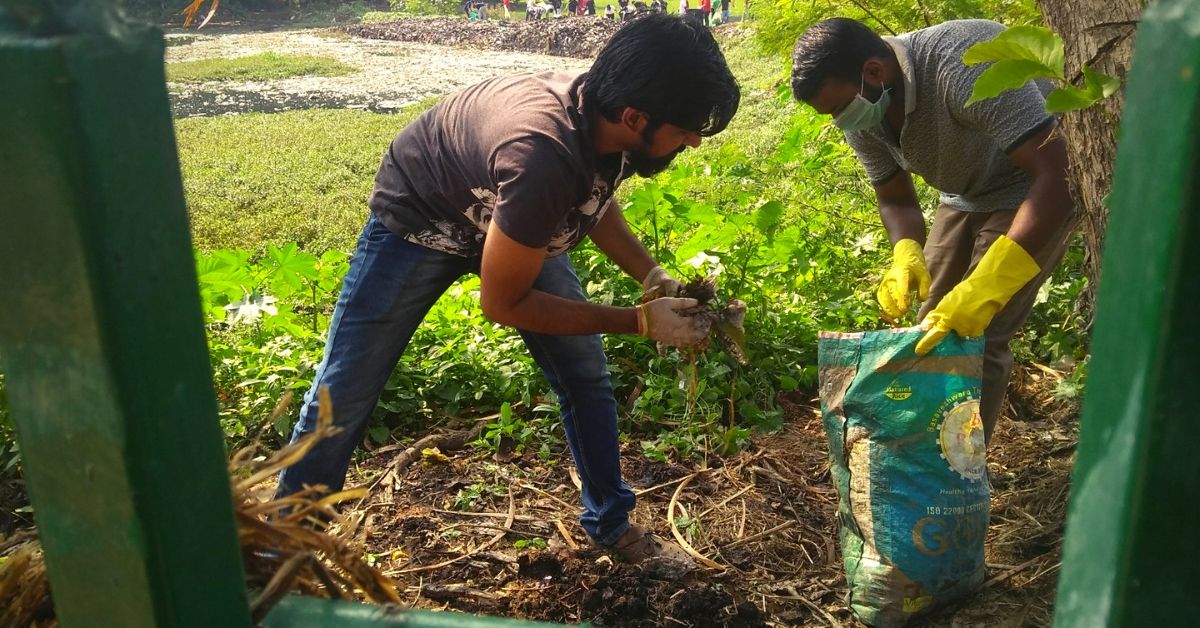 One of the participants, Rosita Sequeira, a 55-year-old resident of Cooke town, added, "I believe community participation is what we need for such a change, as it leads to collective ownership. When people pass by the lake, they say that the lake is smelling, it's dirty, but why not try and change that instead of complaining? And, that is precisely what we are doing here."
With experts preparing for the project, these problems are expected to be solved in a matter of months. "We are trying to employ an automated cleaning technology that can eliminate the low-density plastic polluting the water. For that, a natural biological filter is being developed to trap large suspended particles before they enter the lakes through the pipes. Next step is to employ a natural plant treatment system to target and remove the dissolved particles. For the interior parts of the lake that are more challenging to clean, the team plans to collaborate with the military for help," added Anand.
In collaborating with the military, he hopes to get the cleaning of water bodies included as part of their training curriculum.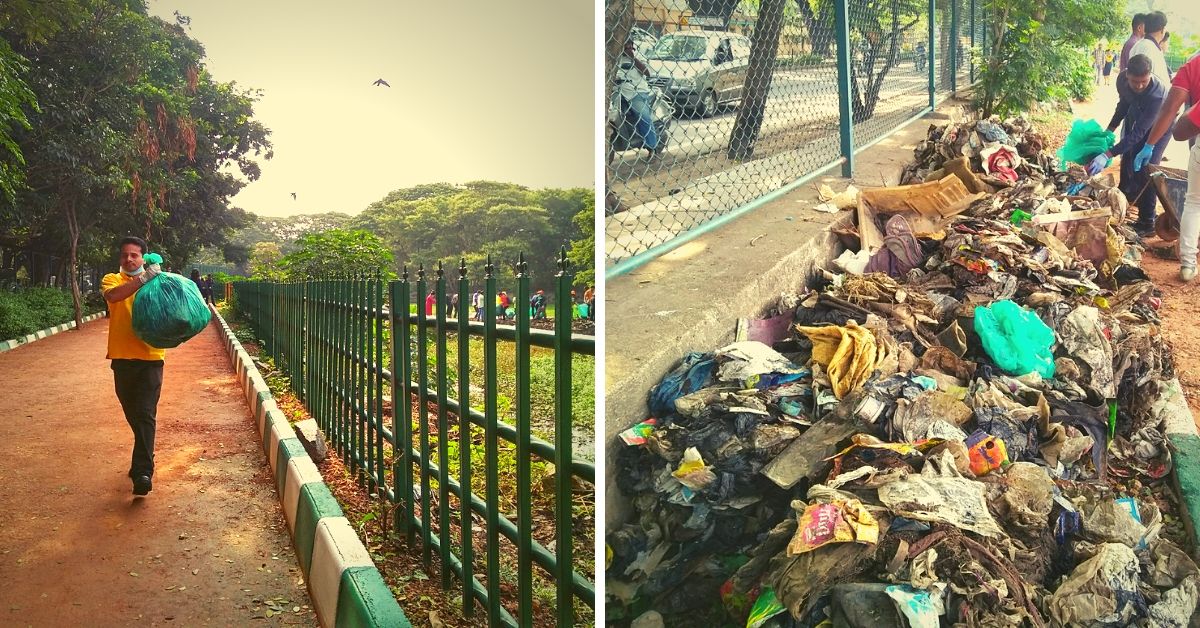 "People think that the government is a separate entity from them. They forget that it is made up of people like you and I. It is an extension of us. And, so real change cannot bring from the government alone. It needs to come from within us, through our collective efforts!" says Anand.
Although this initiative is just a beginning, the organisers, as well as the citizens, are hopeful that together they will be able to rewrite the history of lakes in Bengaluru!
Currently, Anand is also working with The Better India as part of The Lake Revivers Collective to revive the 3-acre Gavi Kere Lake in Anekal Taluk of Bengaluru South. With the idea of spreading awareness about the urgent need to start taking steps towards saving the country's water bodies, The Lake Revivers Collective is extending its support to the work Anand is taking up toward cleaning Ulsoor lake.
---
Find out more about The Lake Revivers Collective here
---
Picture courtesy: Ananya Barua
(Edited by Saiqua Sultan)