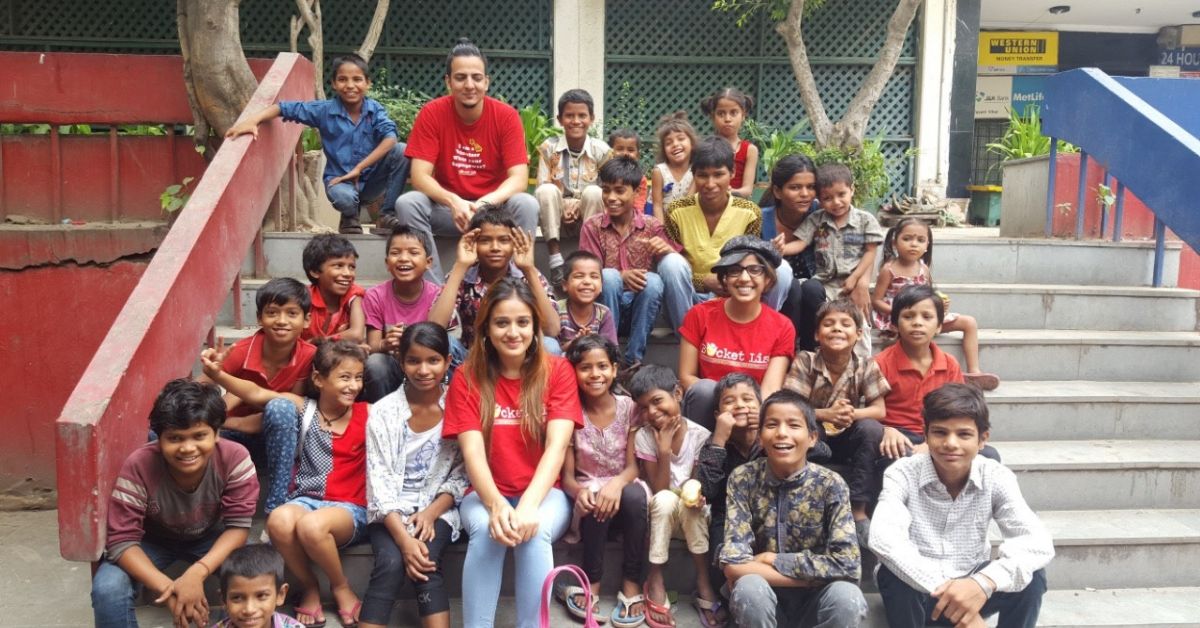 Today, Sakshi is a social entrepreneur and co-founder of Bucket List, a city-based NGO that has impacted the lives of more than 2000 kids in the last three years.
Sakshi recalls the day she was rushed to the hospital. Born and brought up in Delhi, she was 19 at the time and a first-year student at Delhi University.
Why? Because she was losing vision. Rapidly. Starting from the periphery, it was tunnelling in.
When her private ophthalmologist couldn't figure out what was wrong with her, she was referred to AIIMS.
Five days passed. A million tests were conducted on the teen right from MRIs, X-Rays to CT-scans, but there was no diagnosis, no specific term for the condition.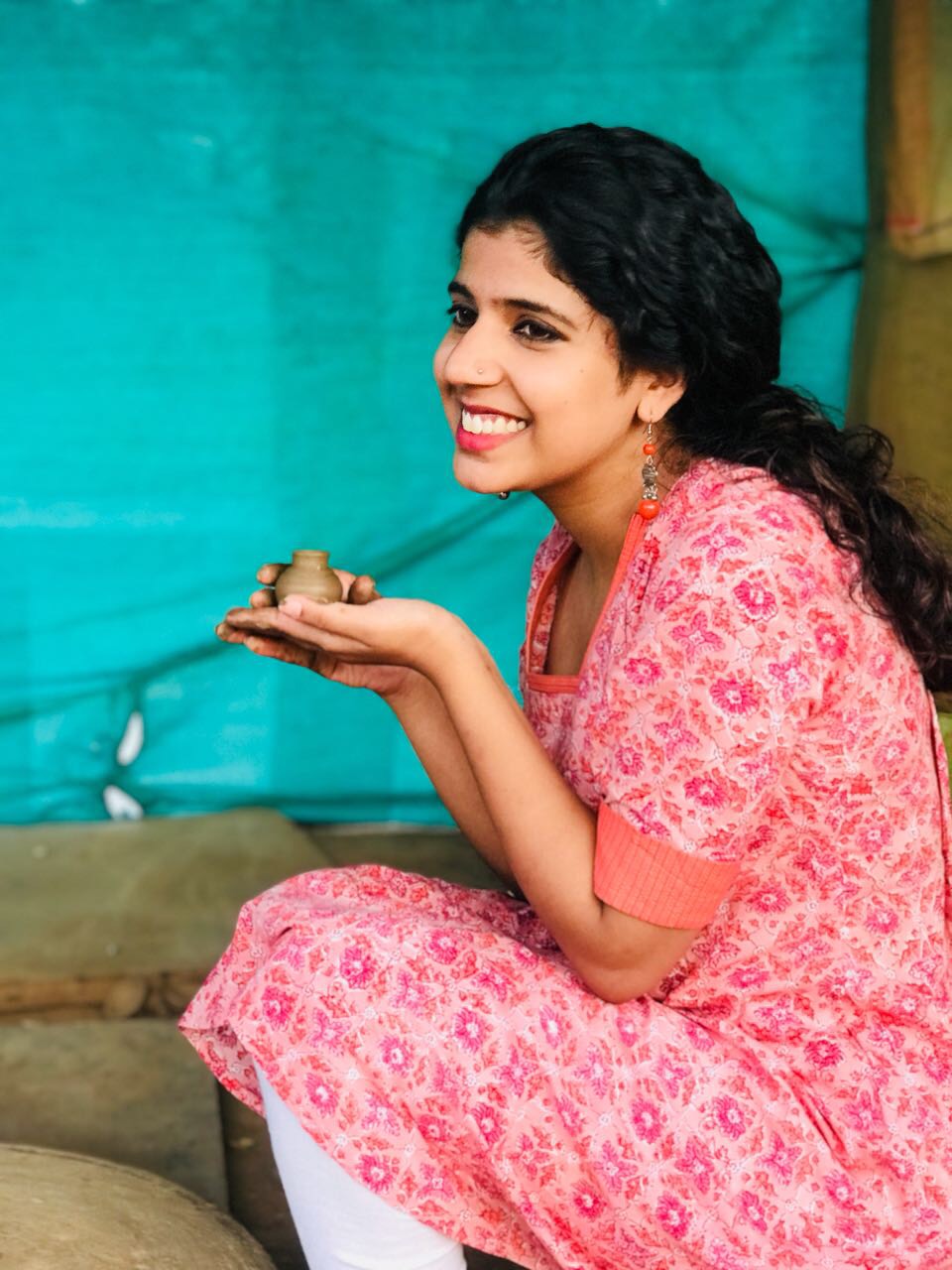 "Despite how serious everyone around me was, I was still a bubbly naive teenager, optimistic to a fault. It had been my first hospital experience, and as weird as it may seem now, I was quite enjoying the attention. I was tripping and falling because I couldn't see anything clearly, but I was sure the top doctors could fix it, and I would go on with my life," she recalls in an interview with The Better India.
By the 10th day, she had almost lost 70 per cent of her vision, and when the doctor walked into the cabin and spoke to her father, the reality of the situation finally hit her.
"These are the medications that she will have to follow with routine monthly checkups. You can take her home," he had said, handing over the discharge papers.
"I was perplexed. How could he tell me to go home when my condition wasn't fixed? This was a phase, and I was supposed to go home with my vision intact. I had exams to appear for. I was agitated and turned to him asking, 'Will the medicines cure me?' He was in a spot but answered honestly, 'We have done everything we could, but the condition is an autoimmune disorder and is irreversible. We now have to ensure that it doesn't get worse going forward.'"
Her world had crumbled. She was only 19. How could it have happened to her?
"I cried my eyes out for three hours. It seemed like my life had ended. I rewound every small incident in my head, just trying to find an explanation to why it happened to me. When I walked out, I knew my parents had cried too, from their puffy eyes. They felt so helpless, finding me in pain, but there was nothing they could have done. I had to put on a brave face if not for me, at least for them."
The brave front she put forward that day, carried her through and today, Sakshi is a social entrepreneur and co-founder of Bucket List, a city-based NGO that has impacted the lives of more than 2000 kids in the last three years.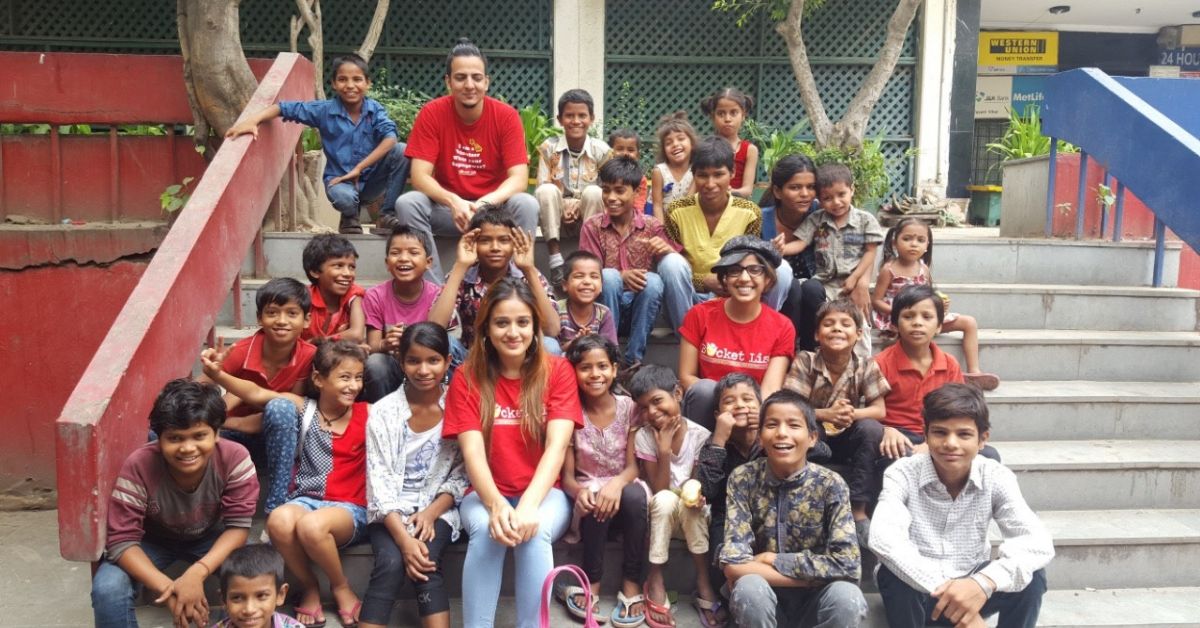 From fulfilling wishes on their bucket list to empowering them through education, sports and arts, the NGO that the now 27-year-old runs with Rida Ali, a social worker and her best friend of 13 years, is changing the lives of underprivileged kids in Delhi and Fatehpur.
"The biggest blow after my diagnosis was having to quit education. I was pursuing my BSc (Hons) in computers and was adept at coding. Even when I was in the hospital, I insisted that I give my exam. Even though I could hardly read the question paper or be sure that I was writing the answers correctly, I cleared it and with good marks. It all went to vain when it continued to get worse, and I could no longer read and study from my books. So, I had to drop out," she recalls.
But she knew that she couldn't stay at home.
"When I returned from the hospital, I could identify how my perception and the way people treated me differed. It was a major culture shock having to do the things I took for granted differently. I had to devise my own cheat codes and use muscle memory to do the simplest tasks. I had to find a purpose to wake up to every morning because I refused to be a burden to anyone."
Sakshi started researching courses which did not require her to rely on text and completed her BA in Event management. Post that, she interned with organisations like Greenpeace and WWF and worked several jobs as a content writer and later in the social sector.
By then, with the help of her brother and sister-in-law, she had begun to use assistive technology, including screen readers, that could help her.
Then how did the idea of Bucket List come about?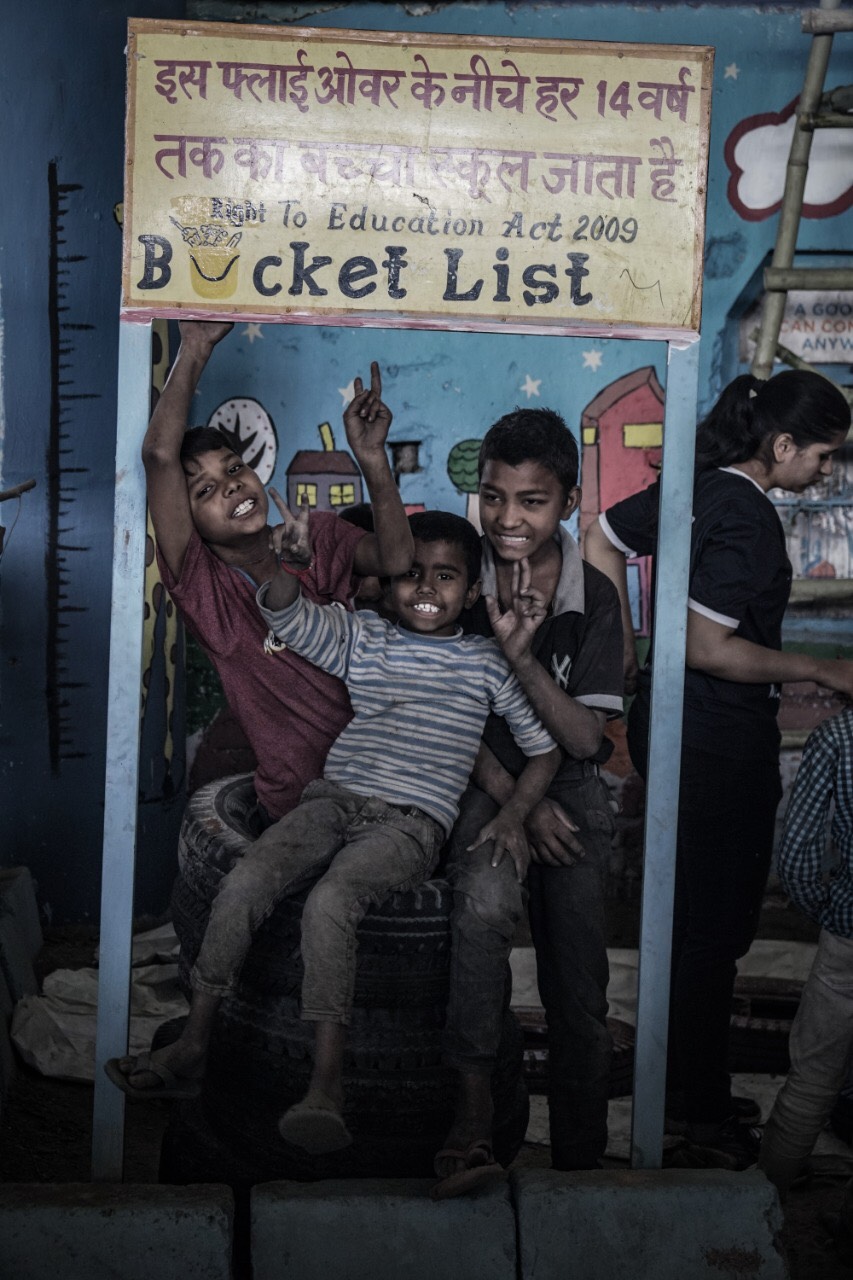 It was three years ago that her interaction with the kids from a slum in Jasola triggered the idea of Bucket List.
Rida, Sakshi and some of their friends often met at a chai tapri outside a corporate building that one of their friends worked at every evening.
Rida, who was a social worker by training, was then working with another city-based organisation. Their interaction revealed the conditions the kids lived in and the issues that plagued their lives. It was only a matter of time until the duo decided to quit their full-time jobs to work with them.
"These kids come from complicated backgrounds and live in dingy shanties under flyovers. Many of them work, beg or work as ragpickers for a living. From a tender age, they are exposed to violence within and outside their homes, substance abuse and lack of education. It is the least conducive atmosphere for growth which pushes them to all wrong directions possible. In one of my interactions with the parents of one of our kids, she said, 'What will she do getting educated? She was born under this bridge, and she will die under this. Your world isn't for us; education isn't for us.'"
And so, Bucket List uses six verticals to impact the lives of disadvantaged children and adolescents of Jasola, Madanpur Khadar, Sarita Vihar, and Okhla and Nizamuddin Basti in Delhi and Fatehpur in Uttar Pradesh.
---
You May Also Like: Ragpickers to Beggars, This Railway Engineer's Roadside Schools Have Helped Thousands of Street Kids!
---
These verticals are:
1. Bucket List: Each of us has a bucket list, don't we? While many of ours may include travelling the world or adventure sports, the bucket list of these kids is starkly different.
'I want to see a lion,' 'I want to ride a bicycle for a day,' 'I want to celebrate my birthday for the first time,', 'I want to see what lies at the end of this flyover,' these are only a few of the simplest inexpensive wishes that these kids have.
So the NGO reaches out to real-life genies who would be willing to contribute and make simple bucket list wishes come true.
"It broke my heart to see that none of them ever said they wanted to wear a uniform or go to school. Because they were convinced that education wasn't for them. We needed to change that."
2. Rights: This vertical was to make the kids and their parents aware of the policies for vulnerable children. Sakshi has been leading the Right to Education drive and working on school admissions.
While the policies are brilliant, the implementation is far from satisfactory, says Sakshi.
"When we try to admit a child in a school, the authorities admit them as per their age and not their academic level. How can a kid who is 11, but doesn't understand basic alphabet or math be expected to sit in Class 6 and study difficult concepts? So they drop out. Besides the new rules that say a kid needs to be promoted compulsorily till Class 8 only adds to the woes. Because they know, they will be pushed to Class 8, but cannot handle the pressure of Class 9."
3. Education: To tackle the issue of dropouts, the NGO conducts remedial classes to help students keep up with their academic curriculum in school. Besides that, it also runs a three-year curriculum where kids are taught basic English, Hindi, and Math. Today most of their kids are studying in schools.
4. Sports: The NGO also uses sports as a medium to build confidence and teach life skills to the kids. Apart from rugby, they have also started basketball coaching for students.
"Apart from improving their health, teaching them discipline and punctuality, it also allows them to interact with kids from other social backgrounds. It makes them want to step out of their comfort zone and interact with others with confidence."
5. Arts- It also uses visual and performing arts to engage kids. Guitar, clay modelling, pottery, and theatre are a few examples. Every year, the NGO puts up a theatre production, 'Tell a Tale,' by the kids.
6. Health- To ensure physical and mental health, they provide meals and hold regular health camps for the kids, with special attention to vulnerable cases.
While the growth of the organisation was exceptional in the first 1.5 years, it did slow down. It was also around the same time that Sakshi went through the second episode of vision loss.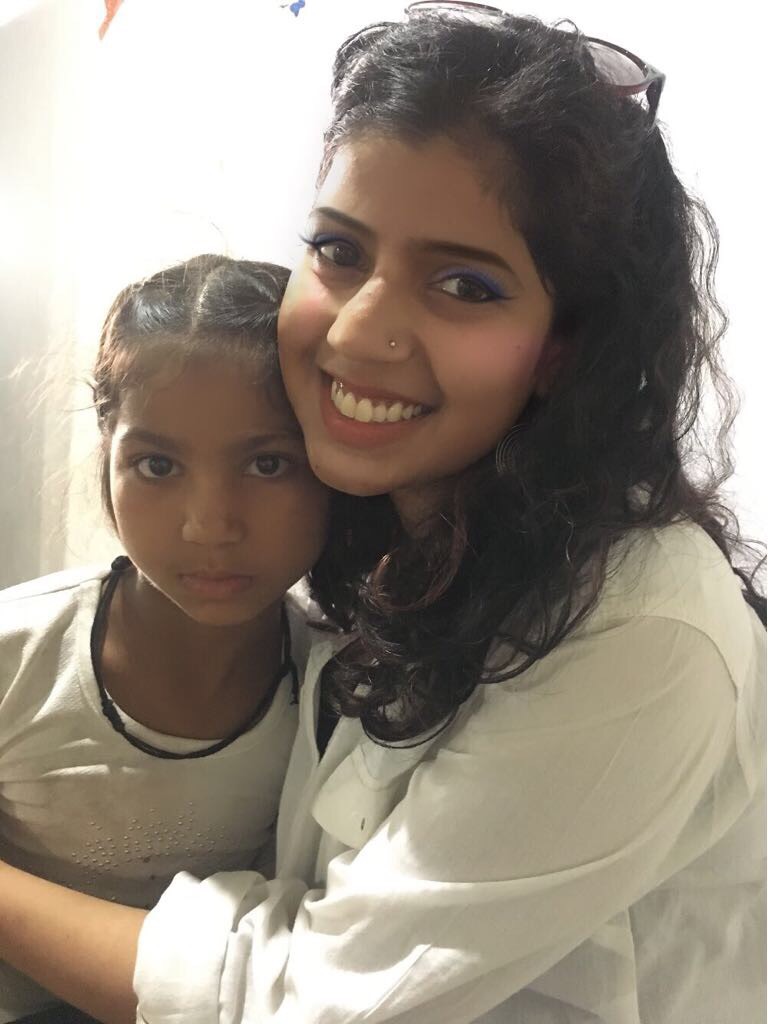 In less than four days, she was left with eight per cent of her vision. Practically blind in the right eye, her left eye now has what is called a pipe hole vision.
"A big part of what pushed me to recover was the NGO. I learned to use the keyboard again, to travel independently again due to my work. Today, I type faster than most friends and even read faster than them. My team has been super supportive throughout, and the kids have become an integral part of my life."
The NGO continues to run with the help of its large base of volunteers. Dubai-based media group Omnicom extends support in terms of resources and smaller grants. But they also rely on the help of good samaritans who believe in the cause. The NGO is currently in the process of acquiring its 80G certificate and needs help.
If you want to be a part of this change, get in touch with Sakshi at sakshi@bucketlist.org.in.
You can also donate to Bucket List at:
A/c holder name: BUCKET LIST
A/c no: 917020043537371
Bank Name: Axis Bank
Branch name JASOLA
IFSC code: UTIB0001148
(Edited by Gayatri Mishra)
All Photo Credits: Sakshi Srivastava
Like this story? Or have something to share?
Write to us: contact@thebetterindia.com
Connect with us on Facebook and Twitter.
We bring stories straight from the heart of India, to inspire millions and create a wave of impact. Our positive movement is growing bigger everyday, and we would love for you to join it.
Please contribute whatever you can, every little penny helps our team in bringing you more stories that support dreams and spread hope.