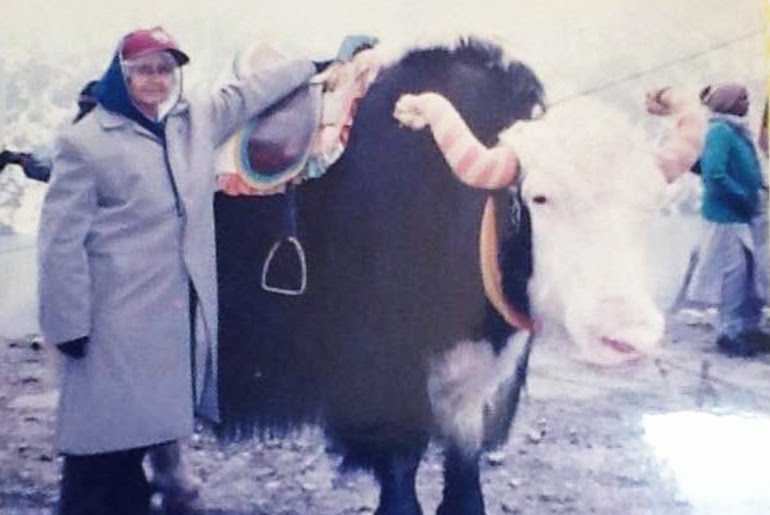 "I am a fighter. I do not give up, and am almost always ready to take on whatever comes my way."
What do you see yourself doing when you are a senior citizen? If I were asked this question two years ago, I would have probably said that I would be leading a peaceful life after retirement; tending to my plants, and enjoying my books. However, in the last two years, I have met some amazing senior citizens who have proven time and again that age is merely a number.
In this article, we bring to you stories of six such senior citizens who have broken all stereotypes of how one ought to behave and live after a certain age. These individuals will instil in you a sense of adventure and a purpose in life.
1. Sudhir Goyal – Age 61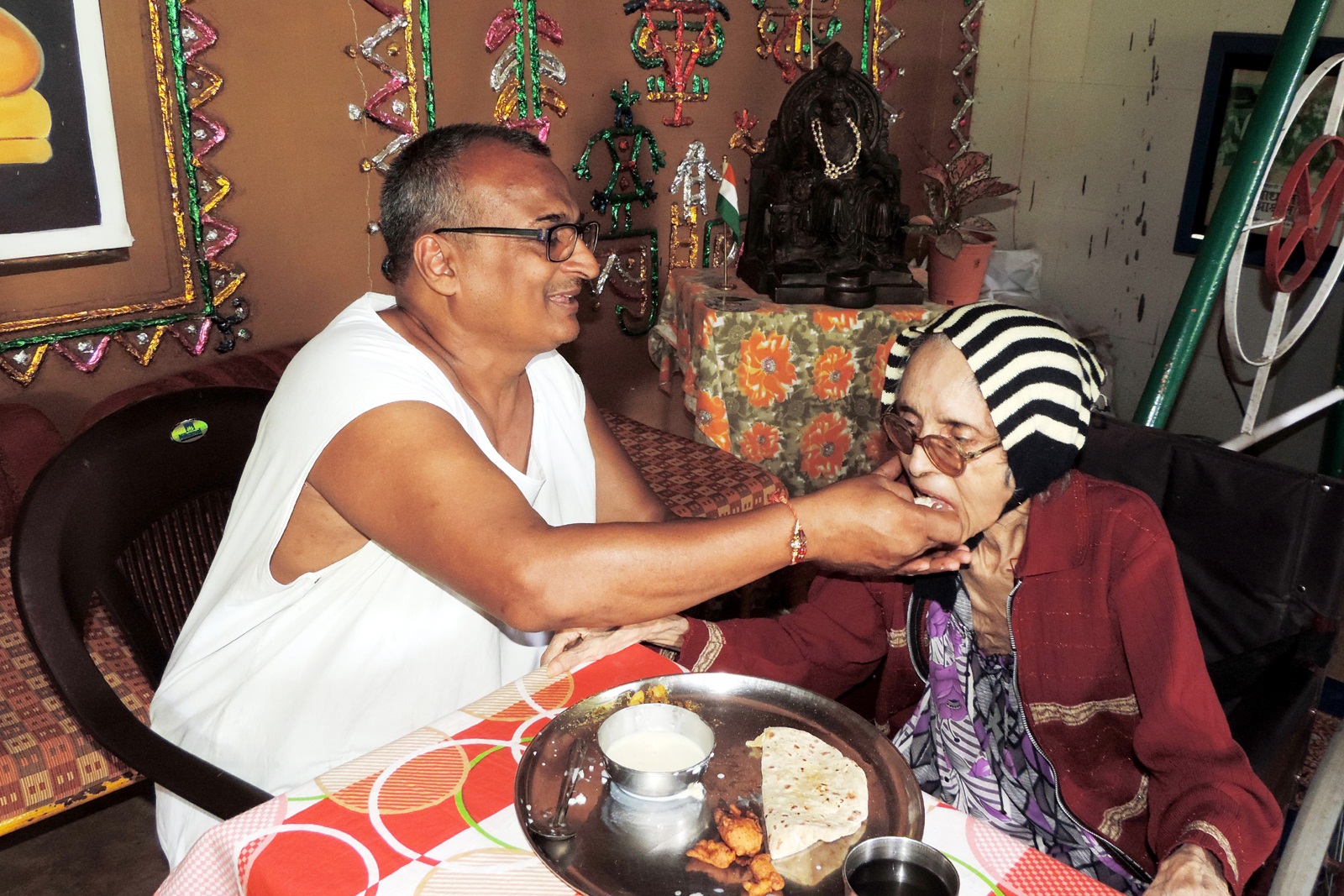 Having grown up seeing his grandmother suffer from mental-illness, the seeds of compassion were sown in him very early on in life. In 1986, he started Sewadham Ashram in Ujjain to care for those elderly people who had been abandoned by their families, a trend that Ujjain witnesses often. Some of the stories that Sudhir bhai shares will leave you teary-eyed.
From caring for the Ashram's first inmate, 95-year-old Gulabi Ma, to nurturing the newborns left on the steps of the ashram, Sudhir bhai has dedicated his life to caring for the abandoned. He truly embodies the saying – service above self!
2. Reena Varma – Age 87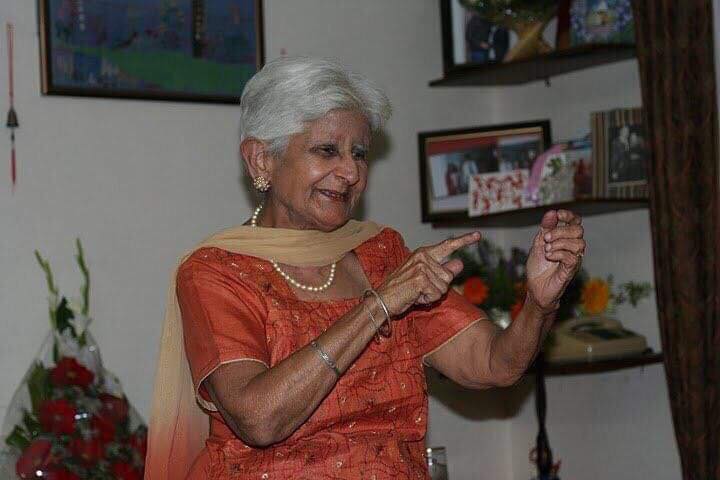 This gritty grandmother, at 87, still climbs the two flights of stairs to her second-floor apartment in Pune. Her life has been a roller coaster and what's interesting is how gracefully Reena has ridden the tide. Having had to care for a husband who had a paralytic stroke to seeing her son lose his life to substance abuse, Reena's mantra through it all was to keep walking forward.
At the age of 75, she decided to trek the Nathula Pass. She often says, "I am a fighter. I do not give up, and am almost always ready to take on whatever comes my way." An active participant in various walkathons, she has also won three so far. What one can learn from her is to be resilient and to have the courage to take on any adversity that life throws at you.
3. Thayammal – Age 75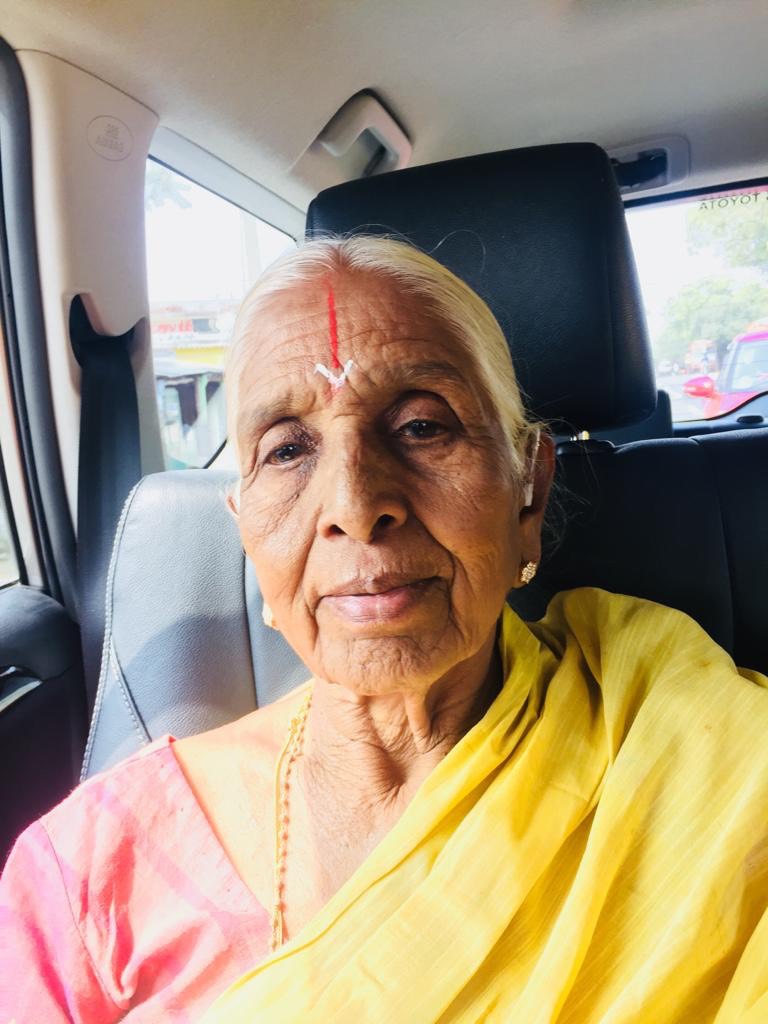 If you happen to be in and around Tirupur, Tamil Nadu, do ask around for Marangalin Thayar, which means 'Mother of Trees', and you will be directed to Thayammal's residence. After retiring from her teaching job, she decided to grow a 'mini forest'. When I spoke to her, she mentioned that given her good health, she wanted to do something hands-on, something that would give her atma-trupti (soul satisfaction).
While the patch of land she nurtured is a testament to her grit and determination, it does not tell the story of the hardships she had to face. Beginning with the discouragement she faced from the villagers, including her well-wishers, she kept her spirits intact and went on doing what she believed needed to be done. She spent hours pouring over books on agriculture trying to understand soil-types and other allied topics. Today, what she has grown is a matter of pride not just for her but her entire village. What one can learn from her is the belief in one's dreams.
4. S Ramakrishnan and Shankar Raman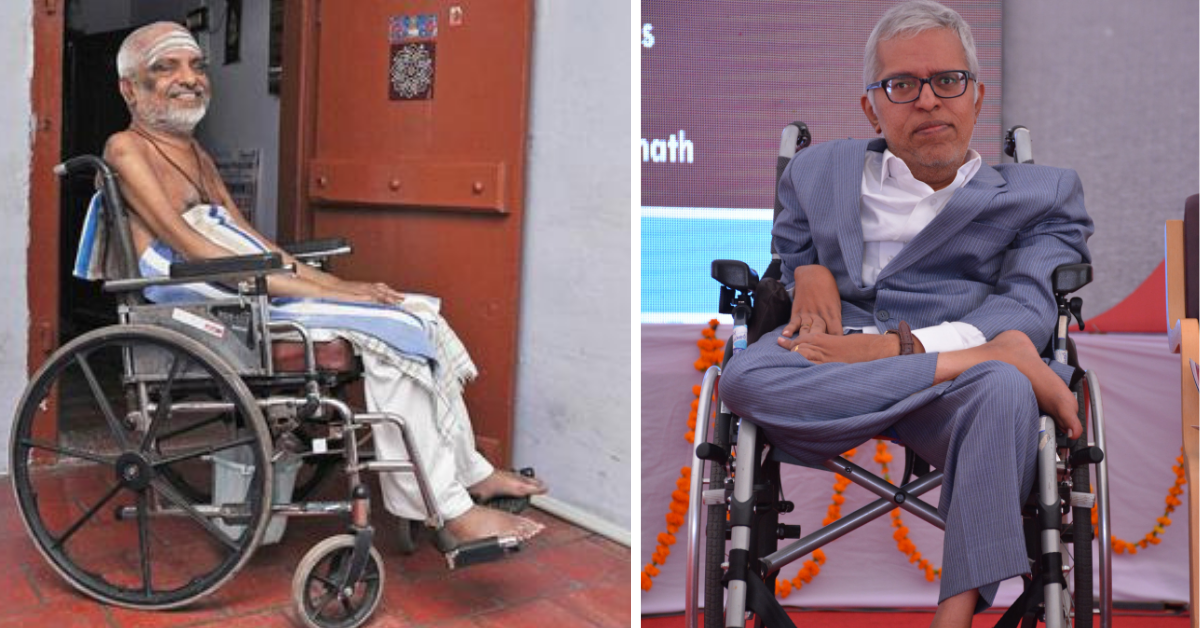 There are some stories that leave a very deep impact on the writer, and this story about S Ramakrishnan and Shankar Raman who run Amar Seva Sangam in the Tirunelveli district is one such story. Without letting their disability be a constraint, this duo has built what can only be described as a community where regardless of one's disability, one is taught to survive and find happiness.
"The concept of disability is slowly diluting and people have to survive, whether they are disabled or not. So we are creating the environment of an inclusive society, where a disabled person is just another person. Disability should not be construed as a constraint; it is only a condition which they can overcome, and contribute towards the society as well," says Raman.
While they started with 5 kindergarten students, today they are actively working with more than a 1000 people. Both Ramakrishnan and Raman are well into their 60's but the passion with which they continue to work is truly noteworthy. Amongst the many lessons we can learn from them, the most important one, is of self-reliance.
5. Kishore Rao – Age 82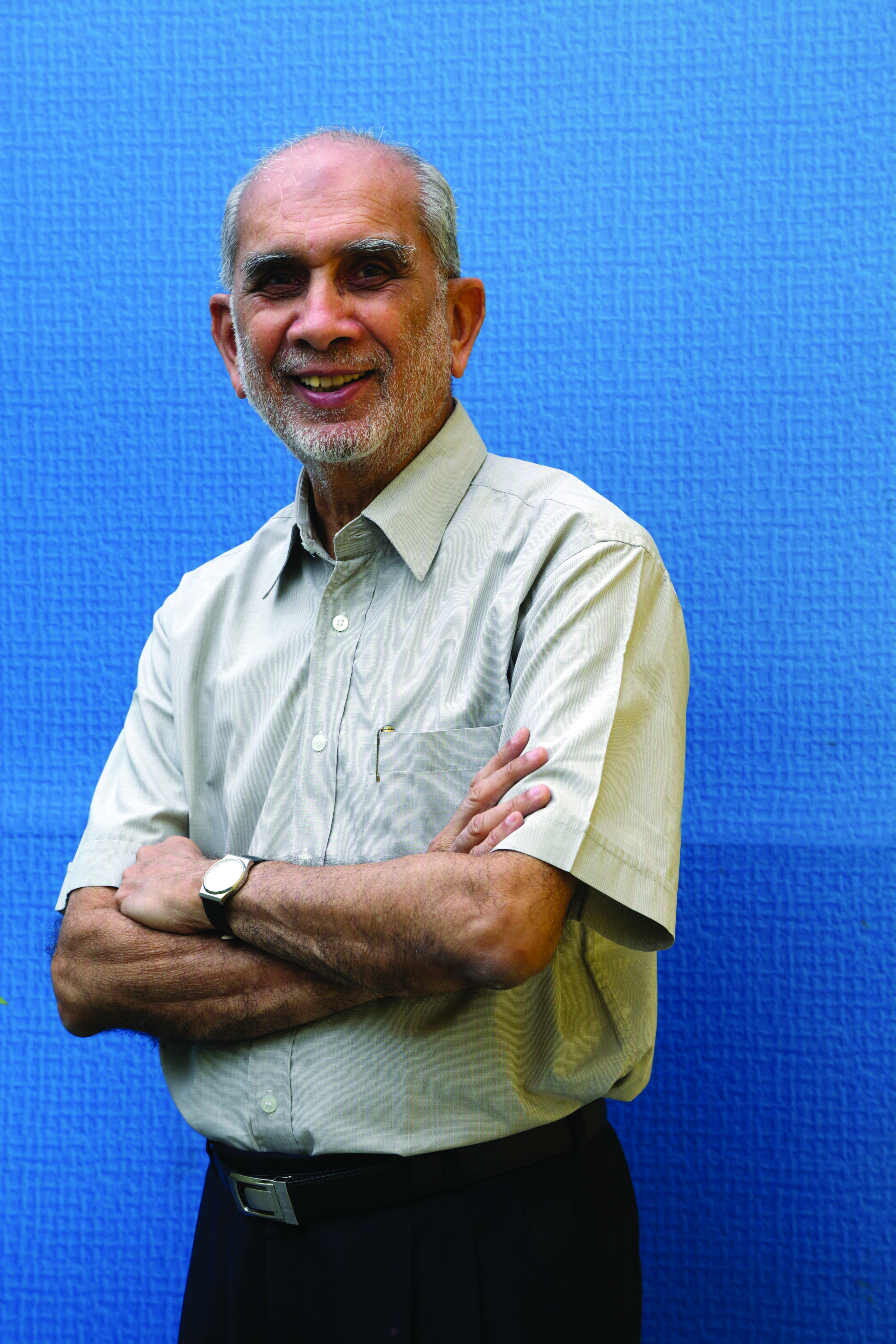 What Kishore Rao does, perhaps, not many can. Over the last two decades, he has helped bring peace and solace to over 20,000 cancer patients in their final days at the Bangalore Hospice Trust called Karunasharaya. Having opted for early retirement, Rao has made it his life's mission to work for the terminally ill cancer patients. When asked how he deals with loss on a daily basis, he said, "The fact that they all go with dignity and with immense peace is what I derive my strength from."
It is very easy for one to donate some money in the name of charity and feel good about having made a difference, but people like Rao lead by example and show us that doing good and making a difference is so much more than monetary help, it requires a sustained dedication and passion to see things through. What one learns from Rao is the ability to follow your heart and do what you truly believe in.
6. Kalika Prasad Kala – In his 60's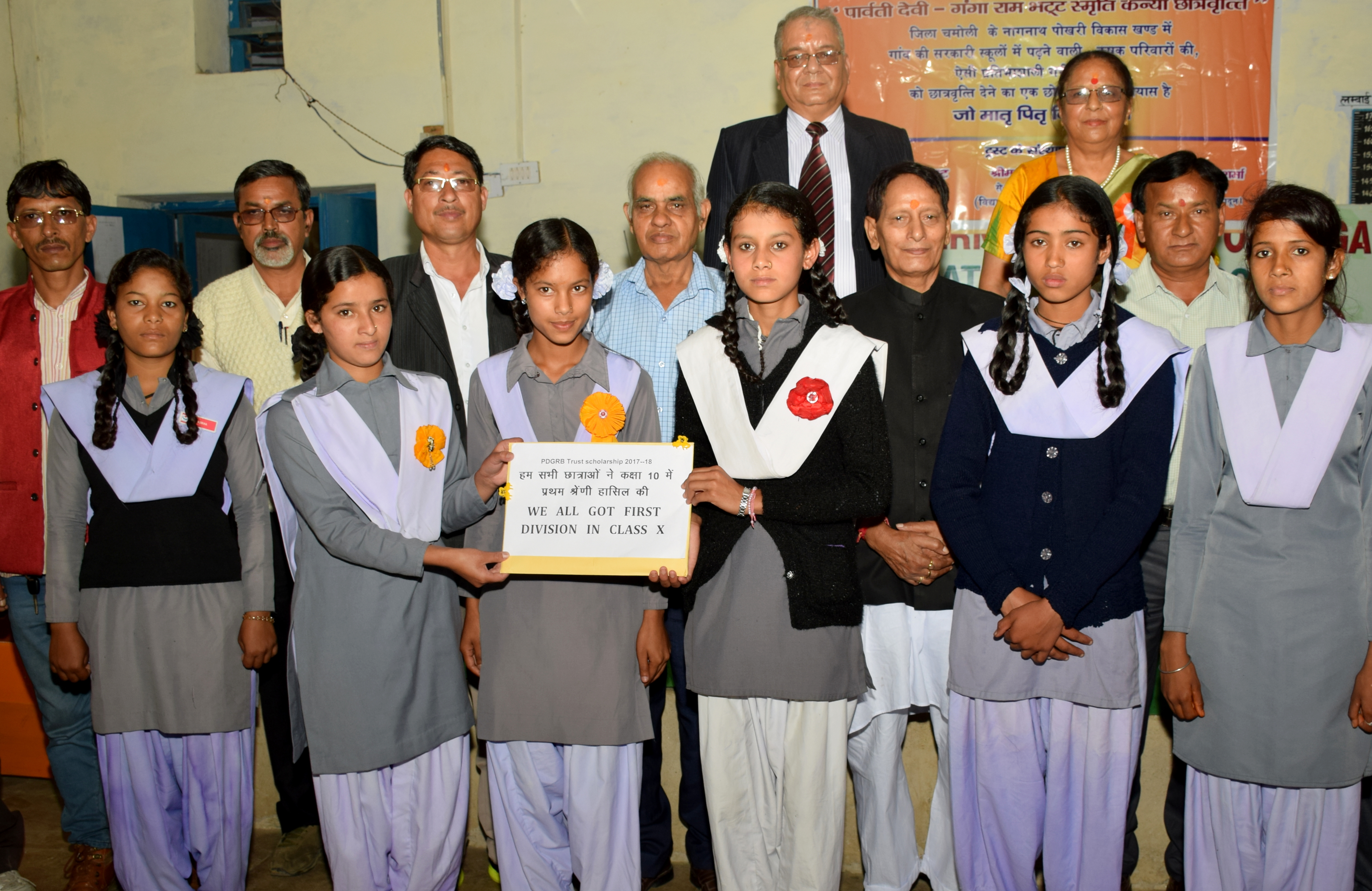 The unfortunate assumption is that lawyers are out to fleece you, but every once in a while we come across the likes of advocates like Kalika Prasad Kala, who change that perception. In 2013, Uttarakhand was hit by flash floods that took the lives of more than 5,000 people, many of whom were daily-wage labourers. The State suddenly had many orphaned children. Six years hence the region is still recovering from the devastation.
Providing the orphaned girl children with education was the only way that Kala could keep the marriage alliances at bay for the girls. "In these regions, unfortunately, girls as still looked upon as a burden; they have no one else, and so their guardians will try and get them married as soon as possible," he said.
In 2015, he filed a Public Interest Litigation urging the State to step in and provide education to the orphaned girls, when he saw that nothing was being done, he set up a Trust himself and started providing education to the girls. With more than 100 girls being educated by the Trust, Adv. Kala continues to find ways to empower them. What one can learn from him is to break free of perceptions and do what's right.
We hope that you are able to derive inspiration from each of these stories.
(Edited by Saiqua Sultan)
---
You May Also Like: Should You Have a 'Living Will' Made? Here's All You Need to Know
---
Like this story? Or have something to share?
Write to us: contact@thebetterindia.com
Connect with us on Facebook and Twitter.
We bring stories straight from the heart of India, to inspire millions and create a wave of impact. Our positive movement is growing bigger everyday, and we would love for you to join it.
Please contribute whatever you can, every little penny helps our team in bringing you more stories that support dreams and spread hope.