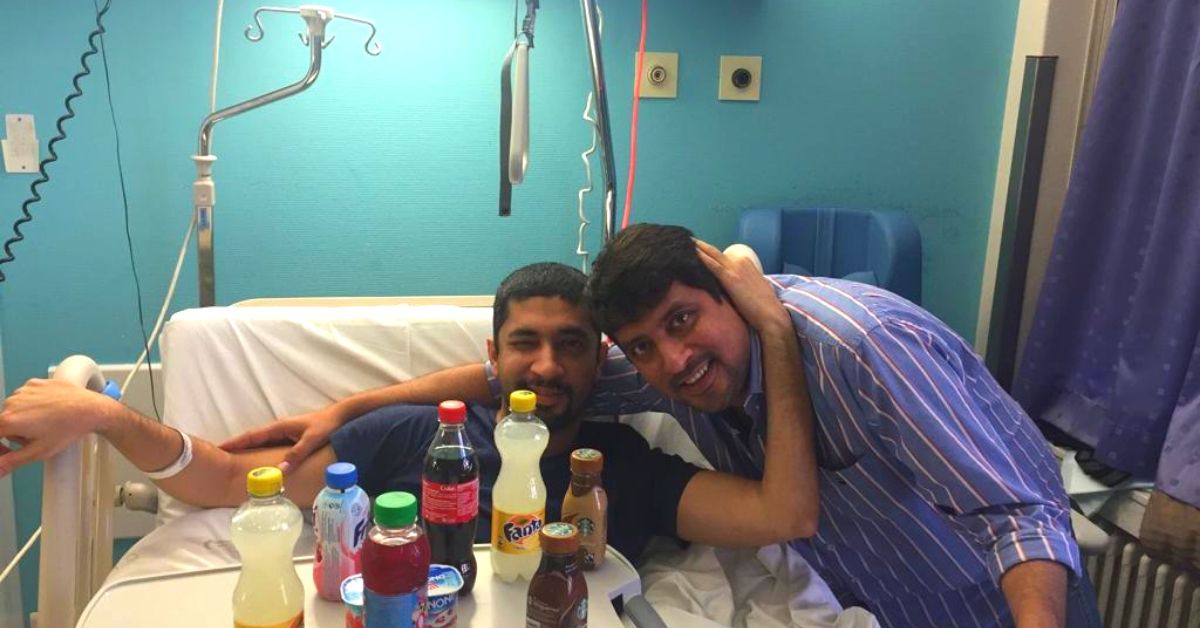 "It was a horrific scene, I could only see blood, pieces of flesh, and people and babies crying. I was bleeding from my head, nose and mouth, and didn't know whether I was going to survive," says Amit Motwani, a flight steward, who was there when Brussels suffered a horrific terror attack in March 2016.
For Amit Motwani, a flight steward with 15 years of experience, the morning of March 22, 2016, was just like any other day.
During a stopover at Brussels airport, Amit and his colleague were walking towards a counter when they heard a deafening sound.
"45 seconds later, I saw a wave of passengers running towards me. I suspected that something had gone terribly wrong and the time had come to rush to a safe zone. But as soon as I turned around, a suicide bomber self-detonated," recalls Amit, in an exclusive conversation with TBI.
It was 7:58 am, and that's the moment his life changed irretrievably.
The explosion threw him 25-30 feet away, and he landed face down on the ground. Everything around him was shattered. The air around him was heavy with smoke and debris. There was a complete blackout, and Amit couldn't hear anything.
Security agencies later told him that he was standing 14 feet away from the site of the explosion.
"It took me about 20-30 seconds to realise that I was alive, and I desperately wanted to save myself or at least get out of this situation. Despite the enormity of the explosion, my presence of mind was very strong. As flight stewards, we are trained to handle various situations, and this helped me get my bearings," he recalls.
Due to the smoke, Amit couldn't see anything but a source of light emanating from a distance. Also, one of his eyes had almost popped out while he was struggling to keep the other open. For the next 30 seconds, he crawled towards the source of light, following which, the idea was to make a run for it.
He reached the source of light, but to his dismay, he realised that he couldn't stand. One of his legs was completely shattered.
"The only option was to crawl out again, so I did that for 20 yards. Eventually, a small café stool appeared, but trust me getting on it was like climbing Mount Everest," he says.
After somehow getting on top of the stool, Amit felt his entire body and was somewhat relieved to find that all his limbs were intact. His colleague had also survived, although she too had suffered serious injuries.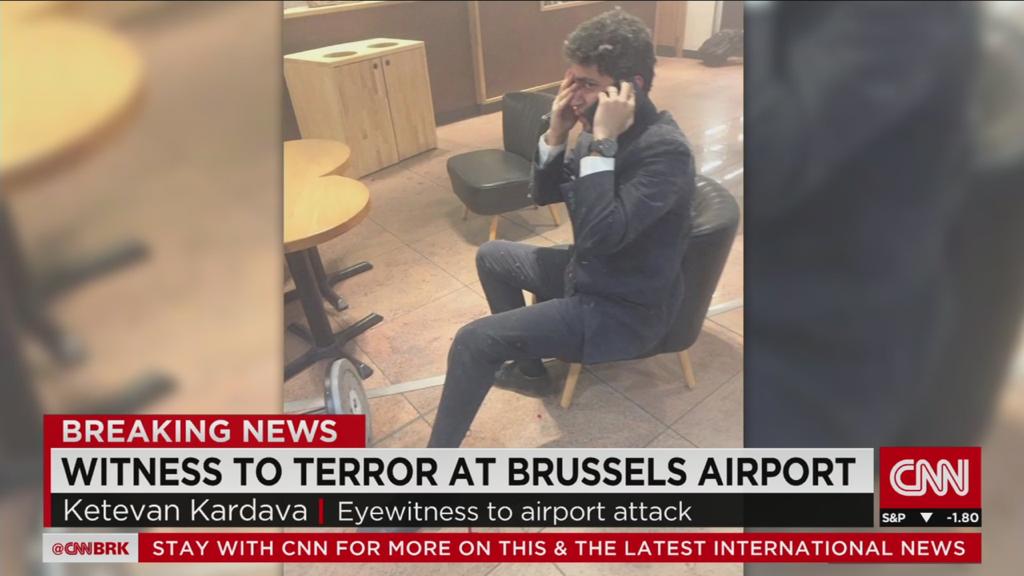 "It was a horrific scene, I could only see blood, pieces of flesh, and people and babies crying. I was bleeding from my head, nose and mouth. In all this mayhem, my phone was miraculously still in my pocket. I picked it up and called my company, and informed them of what had happened so that they could activate their emergency response team before all communications at the airport were shut down," he says.
He spoke to his family, told them he was fine, checked up on his colleagues and eventually called his boss.
All through these conversations, Amit could barely see, hear and move, but instead of panicking, he continued to crawl his way to safety.
Help eventually came in the form of airport security, who ushered them towards the tarmac area, where they sat on the footpath in the biting cold for hours. This was when the shock of what had happened begin to register, and everyone's emotions, including Amit's, begin to pour out.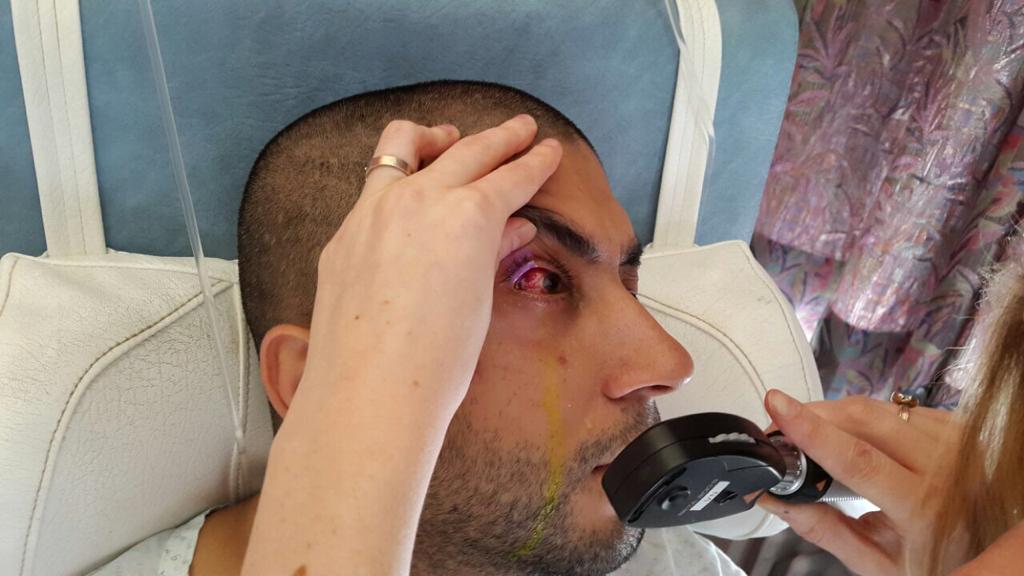 Phase 1
"I was laughing, smiling and crying at the same time. Even though I don't usually take selfies, I took one thinking this would be probably my last picture. Till date, I haven't shown that photo to my family. Meanwhile, a million thoughts were buzzing through my head, unsure about whether I would be able to walk, see and hear again. There was so much I wanted to do or see in life, and the thought of all those opportunities vanishing hurt. However, that's when I remembered what mother always told me: 'whatever happens, face it and keep moving forward,'" recalls Amit.
With Brussels in total lockdown following another series of blasts, Amit was taken on an ambulance to a hospital in Antwerp.
After doctors at the ER, there saw the extent of his injuries, they sent him to a different multi-speciality hospital. His injuries were serious—a hole in his ankle, broken bones, superficial burns all over his body, a lot of nerve and tissue damage, eye on the cusp of losing total vision and loss of hearing.
However, his thoughts were fixed on what his family might be going through. Wanting to control the message, Amit acquired the hospital's WiFi password and posted a message on social media before the doctors arrived to treat him.
"I posted a status message on Facebook based on a famous dialogue in the Bollywood film 'Welcome' saying, 'Abhi hum zinda hai, Itni aasaani se nahi jayenge' (I'm still alive; I'm not going to leave this world easily). I also marked myself safe on Facebook, even though no one knew I was waiting outside the operation theatre waiting for my surgery," he recalls.
Over the next 81 days, the doctors at Antwerp conducted multiple surgeries on him, trying to repair his body, particularly the eye. His elder brother, Sachin, also came to his aid.
"He took a six-month leave from work. He would bathe me, carry me to the toilet, clean me, feed me, and made sure all my treatments got done," says Amit.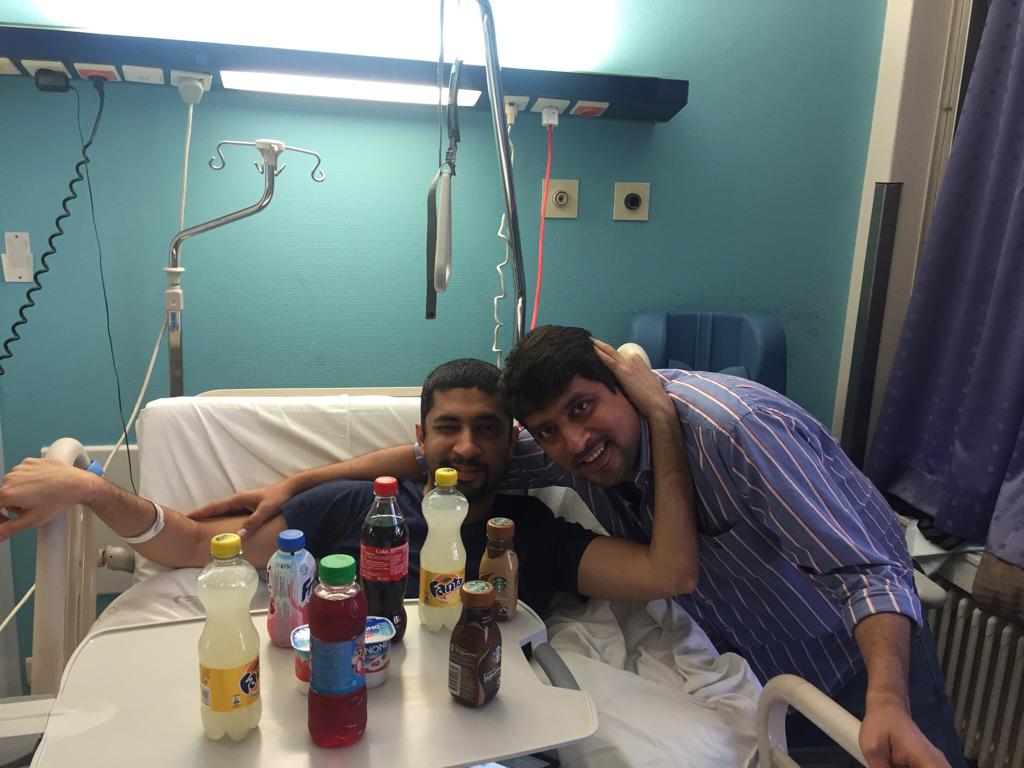 After more than three months, the brothers flew back to Mumbai with Amit on a stretcher, bed-ridden.
Kindness and compassion also came from unexpected places.
Upon hearing about an Indian who had suffered serious injuries, Jigar Joshi, a Belgian citizen of Indian origin, reached the hospital and took care of all the hospital documentation and brought food for him regularly.
"He became family to me. Shabbir, a store owner from Belgium of Pakistani origin, who lived two hours away from the hospital, would regularly bring bags full of snacks for me from his store. Rana Sikander, an elderly Belgian of Pakistani origin, was admitted into the hospital room next to mine. One day, he saw me awake, walked into my room with crutches (he was at the hospital for knee replacement surgery), sat with me and gave me a bottle of Tabasco sauce, saying 'I know how bland the food is here. Our food has spice and masala, and that's why I bought you the bottle,'" he recalls.
These gestures touched his heart. Whenever he visits Belgium for follow-ups, he would meet them for lunch or dinner at home. "This is what humanity is all about," he says.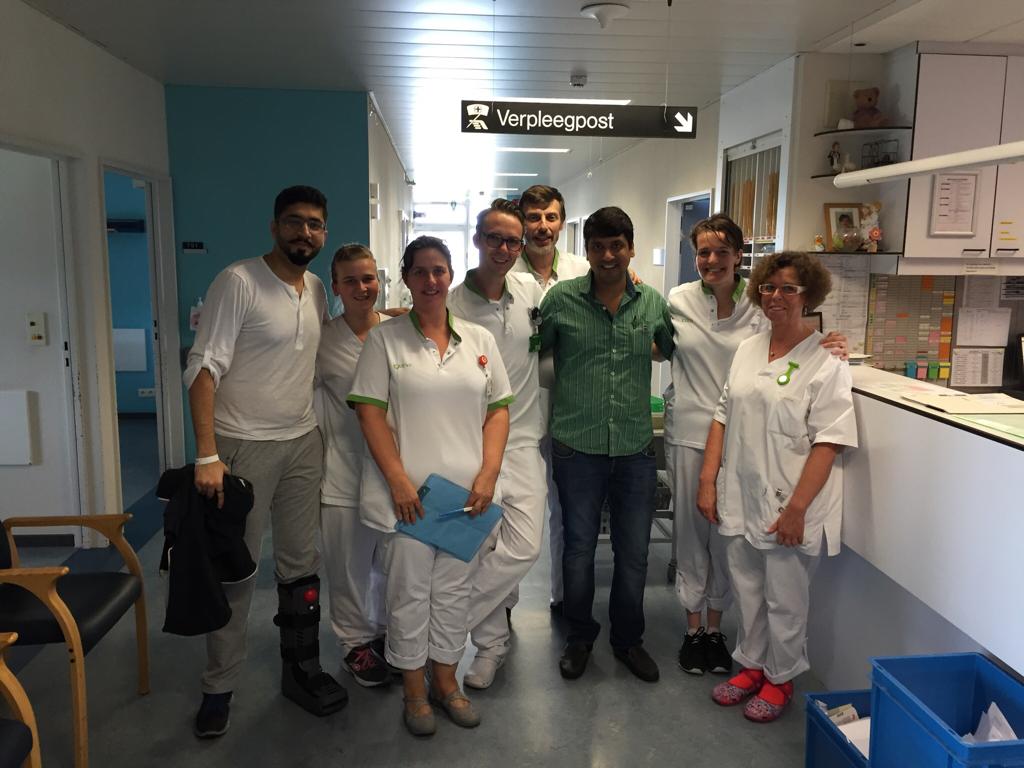 Phase 2
Upon returning to Mumbai, Amit was still in terrible shape. Although the doctors in Belgium had done a remarkable job of bringing his vision back to some extent, he was bed-ridden, and his muscles had completely deconditioned.
The intense pain didn't subside in his legs. Nonetheless, he began physiotherapy work in earnest and his journey towards physical recovery. Within six months, he had started to do exercises without physical assistance. Things were looking good, but another tragedy was around the corner.
"After a few months, I had to return to Belgium to get checked by the same doctor who had treated me. When I reached there, I got the news that my father, who was stressed about me going back, had collapsed. Sachin and I wrapped the follow-up treatment in a day and returned to India. My father was hospitalised for another 45 days and left us on October 15, 2016. Seeing him slowly fade away was very difficult. I was physically broken, but I began to struggle mentally, as well. Suffering the injuries from the blast was hard enough, but seeing a close family member going through all this pain was even harder," says Amit.
What particularly hurt him was the feeling of helplessness. Struggling with his own recovery, Amit saw Sachin out of a job for nine months working 20-hour shifts to first take care of him and then their father.
With both the brothers out of work, the family's finances took a serious hit. Making matters worse, his mother began to suffer from vertigo and panic attacks from all the stress. However, what they had was a bond, and that never cracked.
Amit had his final surgery on his eye in January 2017 in Antwerp, where he also spent a month under observation. He returned to Bombay with his eyesight at 50% visibility.
"I was asked not to work on cell phones or computers until May 2017. I was still on crutches, so I couldn't do any physical or desk job. Without work for over a year once brought me back to a difficult place. There was no guarantee that my physical condition would allow me to get back to work. This is particularly hard when you're used to a particular standard of living. There was a deep-seated fear of starting my career from scratch again. These things started playing on my mind," says Amit.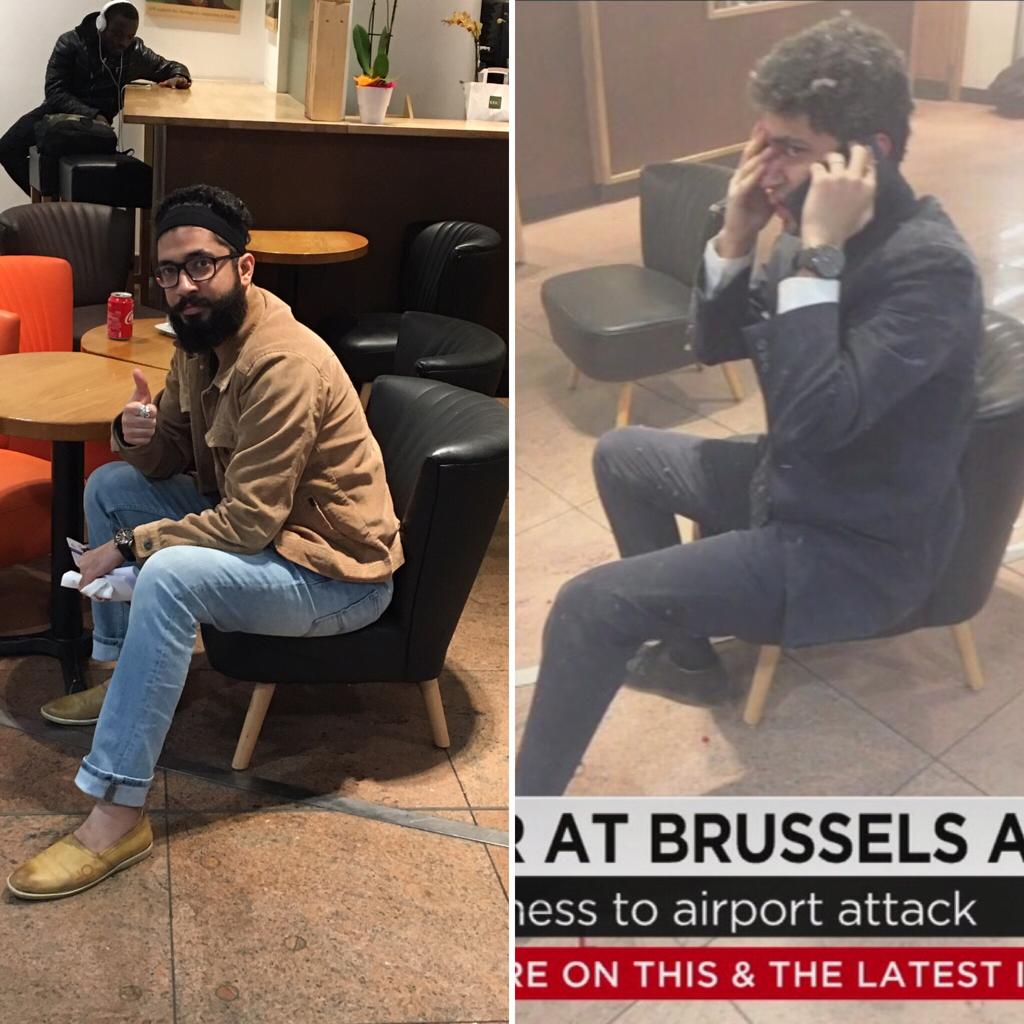 However, instead of going down the route of self-pity, Amit focussed on physiotherapy, gym, and returned to theatre, which was his passion.
But this transition wasn't easy because the physical pain was still very real with his ankles and feet continuing to swell every day.
On top of everything, his five-year-long relationship with his then-girlfriend also came to an end.
Recovery
With things falling apart, Amit desperately needed an outlet to vent his feelings. He couldn't burden his brother or mother, who themselves were going through their own struggles.
Support came from Ms Pom, a Senior VP from his company. An expat, she encouraged him to seek help for his mental health concerns. "I took her advice seriously and began reading up on mental health conditions like PTSD. It's a common affliction, but many chose to ignore it because of our upbringing. But I chose to be open about my mental health condition because if I didn't address these underlying issues, things could go out of control," he says.
The airline where he worked was associated with an organisation called Santulan in Mumbai, which helped him find a way to address his issues.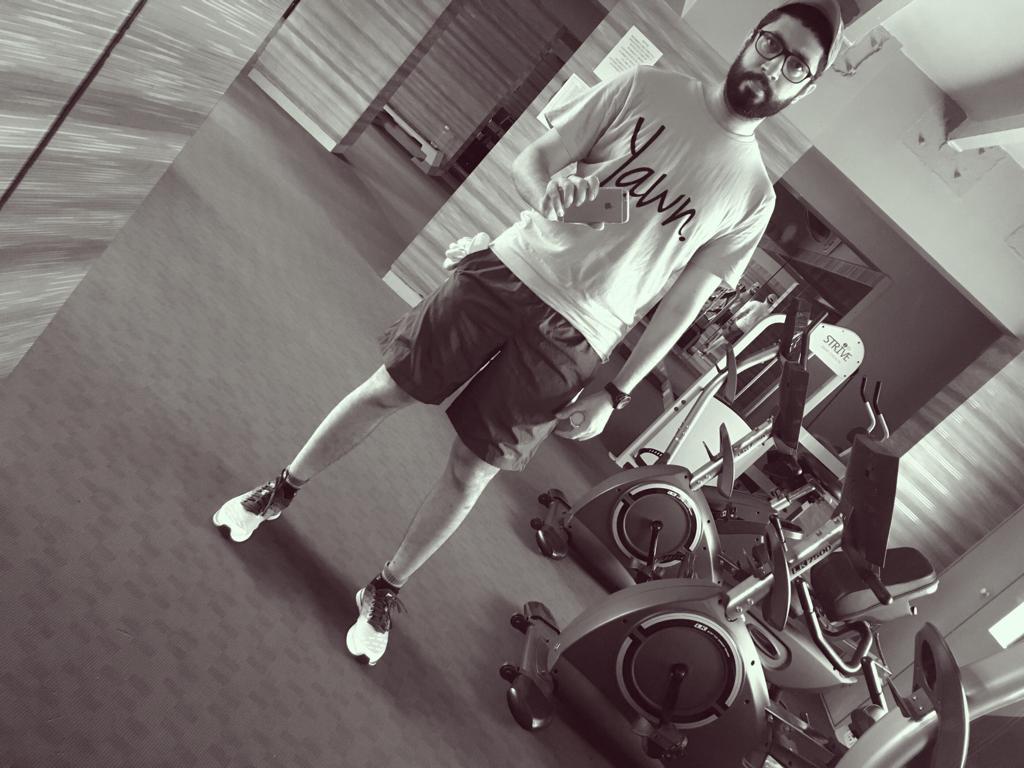 "I approached a professional psychologist. We had five sessions, where I just vented all my feelings. During these sessions, other deep-rooted psychological issues surfaced from my childhood, and I found out that it wasn't the bomb blast, my father's death or the break up that were the source of my agony. These events were only triggers. Until these catastrophic events, I had swept issues emanating from traumatic events during my childhood under the carpet. Going through my sessions, the psychologist told me that I have a strong and rational mind, which has built a strong coping mechanism within me. Addressing these issues, she said, would only make me stronger. Through August 2017, she helped me address them and gave me assignments to analyse my state of mind," says Amit.
Besides, Amit's psychologist advised him to get into counselling, saying that with all his experience, he could do a lot to help others. "She said that I could help them out because of my ability to empathise with their predicament," he recalls.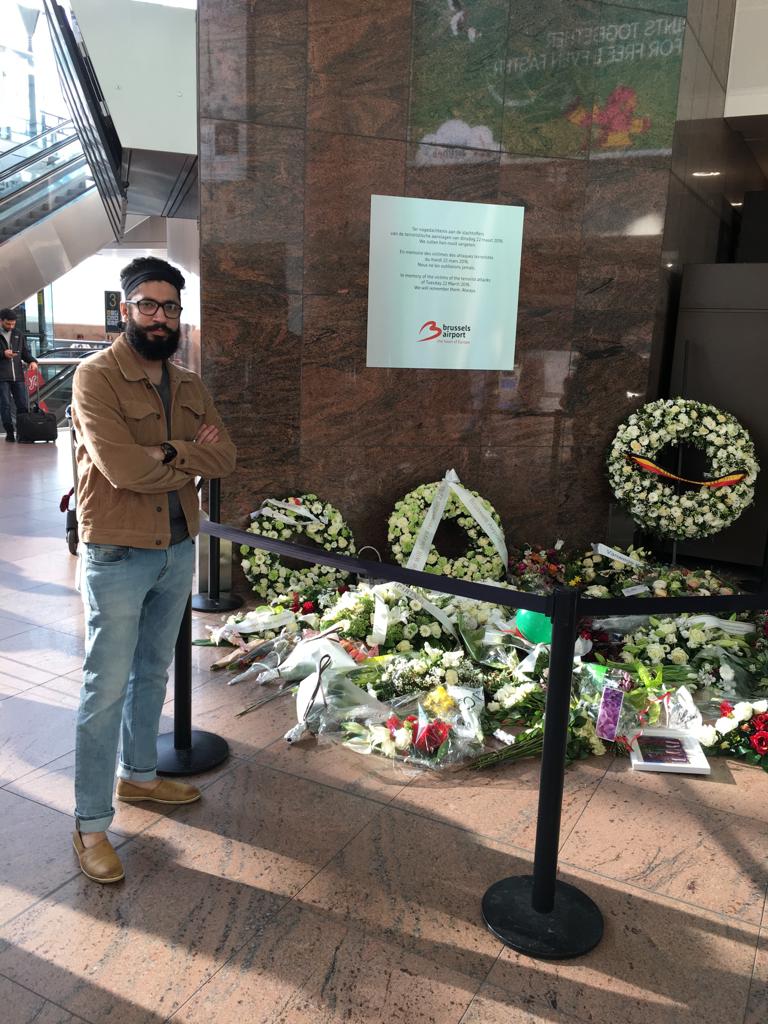 So, Amit participated in cognitive behavioural therapy and rational emotive behaviour therapy workshops and studied them across various levels in different institutes.
Meanwhile, he continued to pursue theatre, a passion, which he believes, is also a form of therapy. He eventually completed a one-year diploma course in filmmaking, underwent advanced yoga training, and conducted a few psychology workshops on his own.
Also Read: Undaunted by Taunts, Mumbai Lady Helps Little Girls Chase Their Football Dreams!
"This is how I got myself out of this bad situation and started giving back to society in whatever capacity," he says.
Helping him along the way was his best friend, and now wife, Sanchi.
"Sanchi was my biggest source of support. I was very fortunate to have her in my life. She regularly kept a check on me and helped me maintain focus. I wanted to bring her into my life forever," he says.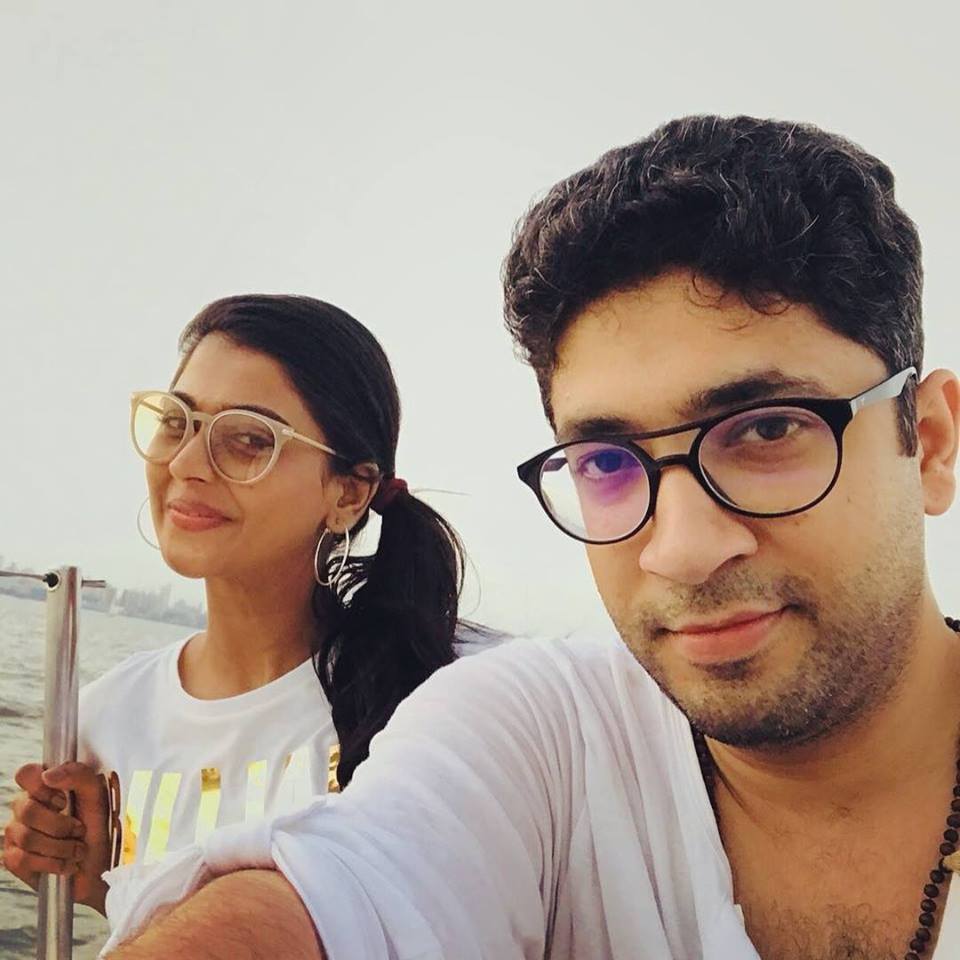 Amit soon proposed to her and they got engaged on November 2017 and their wedding took place in December that year.
Although the 35-year-old Mumbaikar is still on the company rolls receiving no pay, he is today teaching yoga, working on a web series related to his experiences, and writing a book on aviation.
For those struggling with their own demons, Amit has some advice that could help.
"Acceptance is critical when dealing with any adverse situation. The focus should always be on solving the issue and how to overcome it in a positive way. Also, if you feel any problems, discuss it with the right people. Seek help from the right people. You have to fight your own battles and must equip yourself accordingly. Moving forward, the show must and has to go on," he says.
(Edited by Gayatri Mishra)
Like this story? Or have something to share? Write to us: contact@thebetterindia.com, or connect with us on Facebook and Twitter.
We bring stories straight from the heart of India, to inspire millions and create a wave of impact. Our positive movement is growing bigger everyday, and we would love for you to join it.
Please contribute whatever you can, every little penny helps our team in bringing you more stories that support dreams and spread hope.