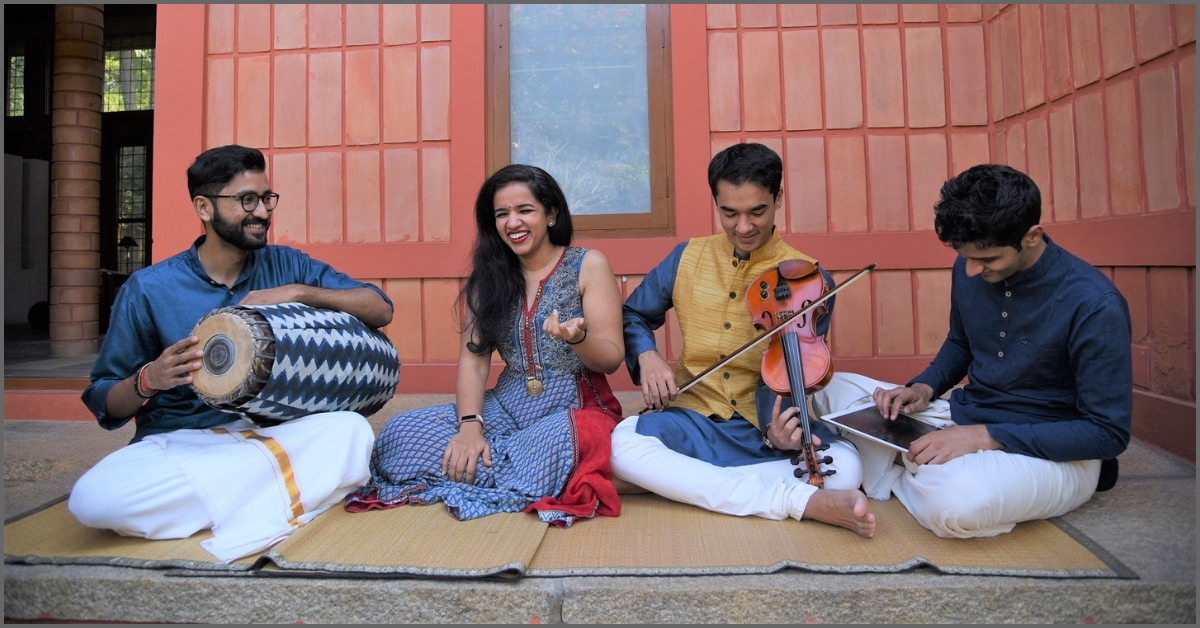 At the end of the day, a child is a child. Depending on their environment, there may be differences in how they are taught to think and learn, but once you get past that, they all react to music in the same way.
SaPa, the Subramaniam Academy of Performing Arts, is the brainchild of Bindu and Ambi Subramaniam. The sibling duo has been using the power of music to empower young lives, generate optimism and level the playing field.
The duo has a great legacy—they come from the family of the legendary violinist-composer Dr L Subramaniam and the famed singer Kavita Krishnamurti Subramaniam. Their own talents are excellent additions.
They could have very well focused on their stellar musical career. Instead, they made an informed choice to give back and share the joy of music with the community.
SaPa aims to make musical education of the highest quality accessible and expose aspiring artists to music from all over the country and the world. Children from all backgrounds and as young as three can fall in love with music, and develop deep connections with their teachers and friends.
Bindu and Ambi actively took over running the organisation in 2011. They continue to expand its mission and bring music to more underserved communities.
Currently, the 'SaPa in Schools' programme works with 25,000 kids in 50 schools across five states—Karnataka, Tamil Nadu, Andhra Pradesh, Kerala, and Maharashtra. They recently spoke to Shrunothra Ambati and Venky Raghavendra about their passion and dream to scale this further.
Q. You have been focused on reaching out to students from underserved communities/government schools. Can you share a specific example that has touched you and made you feel that your programme is making a difference?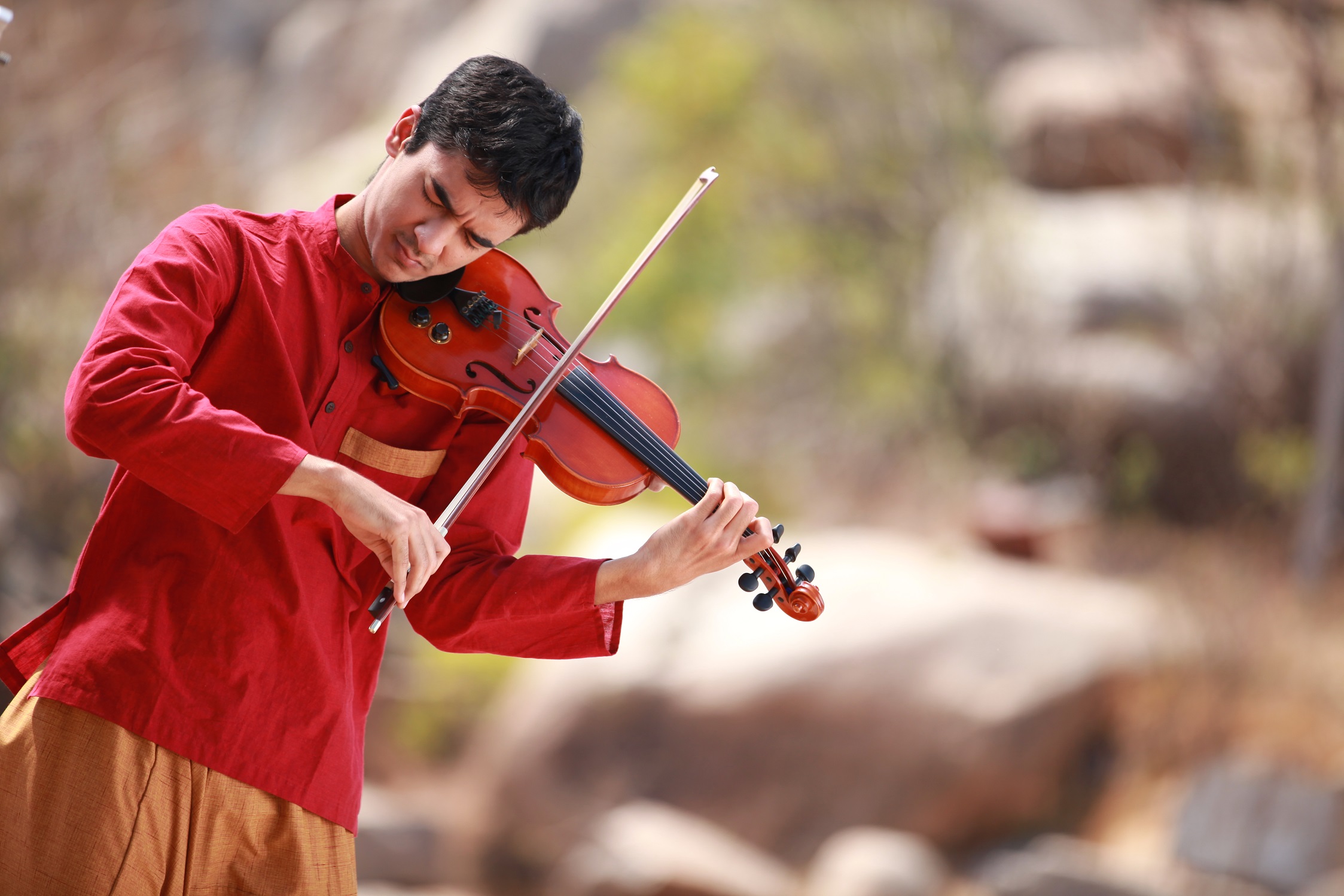 Bindu: I first went to Geddalahalli Government School in Karnataka in 2017 for a workshop. The children were shy and hesitant but captivated by the music, they were enjoying themselves. Ambi and I decided immediately that we wanted to work with the school long-term, and we were very lucky that the principal was supportive. It has now been a little over two years since we started working with them, and the transformation has been very powerful. It's wonderful to see how confident they are now, and how music just resonates through the school.
Ambi: The headmaster of the Government Higher Primary School, Whitefield, saw value in our programme. He was glad that children had an opportunity to learn music, and how it was benefiting them in other areas as well. For instance, they were calmer and working more efficiently in groups. The confidence they [the children] built from learning music was translating into other academic and non-academic areas of their lives.
Q. Music is an integral part of your family. You could have continued to build your careers, but you decided to start this programme instead. Why?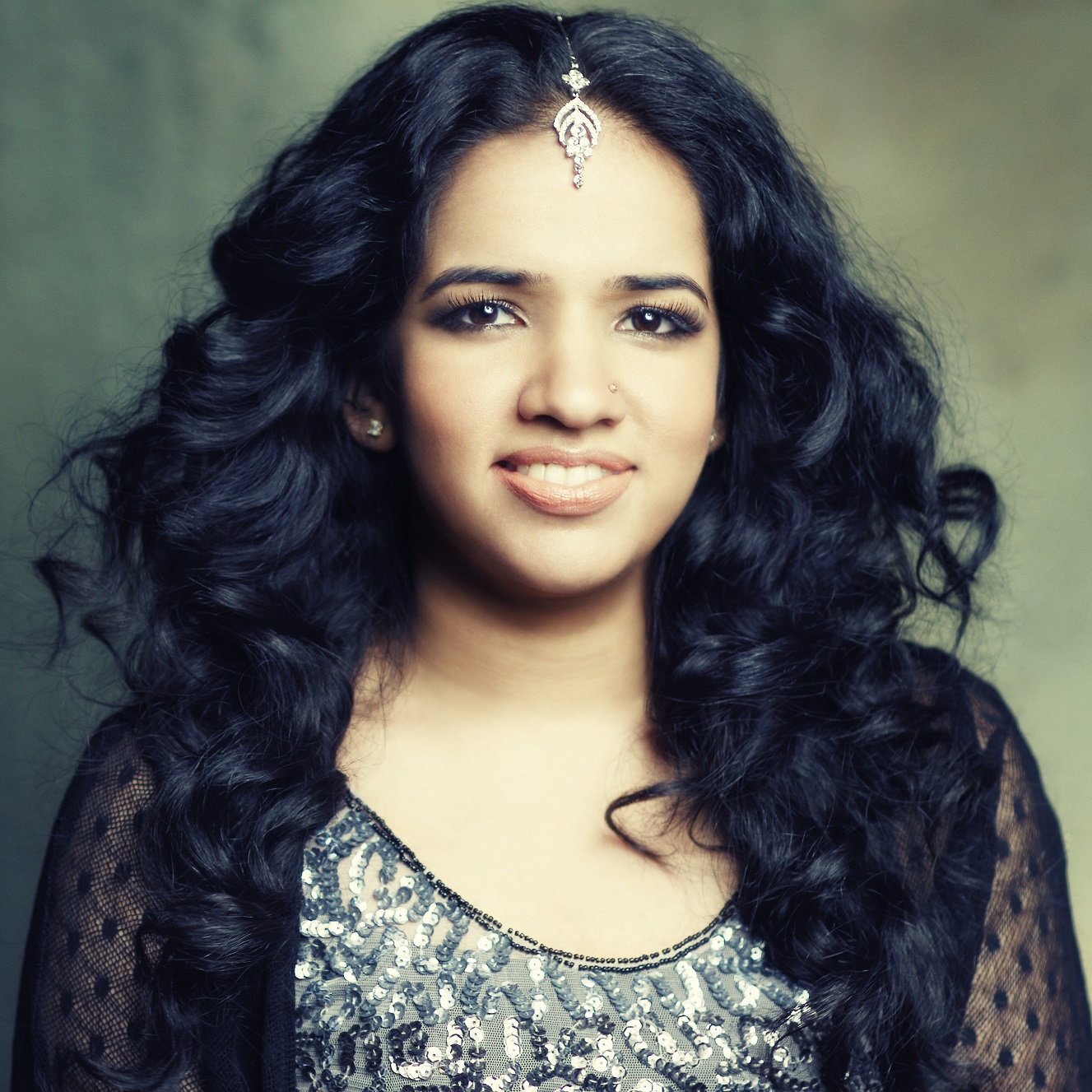 Bindu and Ambi: We had the opportunity to grow in our careers as musicians because of our parents' vision. They were passionate about teaching us diverse musical styles and ensured that we interacted with some of the most reputed musicians from around the world. They made music an integral part of our lives, and we strongly identified with that vision—to nurture the next generation of passionate musicians.
We noticed that there is no set standard for music in the syllabus and that it is seen as an add-on subject. In 2014, we started the 'SaPa in Schools' programme to fill the need for a structured music curriculum in schools across the country.
Today, studies point to the need for 21st-century skills like teamwork, empathy, and communication in the workforce; and music is a gateway to building these skills. It also helps children develop language skills and absorb subjects like math and physics. We wanted to provide a comprehensive curriculum to help them appreciate music and develop their sense of cultural literacy.
Our experiences as performers helped us grow as teachers and what we took from teaching made us better performers.
Q. How have your parents influenced you and the way you run the programme?
Bindu and Ambi: Being surrounded by great musicians since we were born, we sort of assumed that it was normal. We assumed that every musician was a great musician, and that was the bar we set. Mediocrity was not an option.
We're lucky to have been exposed to different genres of music even as children and it helped us appreciate the diversity in the industry. So even if we're not playing a particular style, we enjoy it. We wanted to ensure other children got this exposure as well.
Q. What are each of your roles, and how do you draw on your individual strengths to work together on the programme?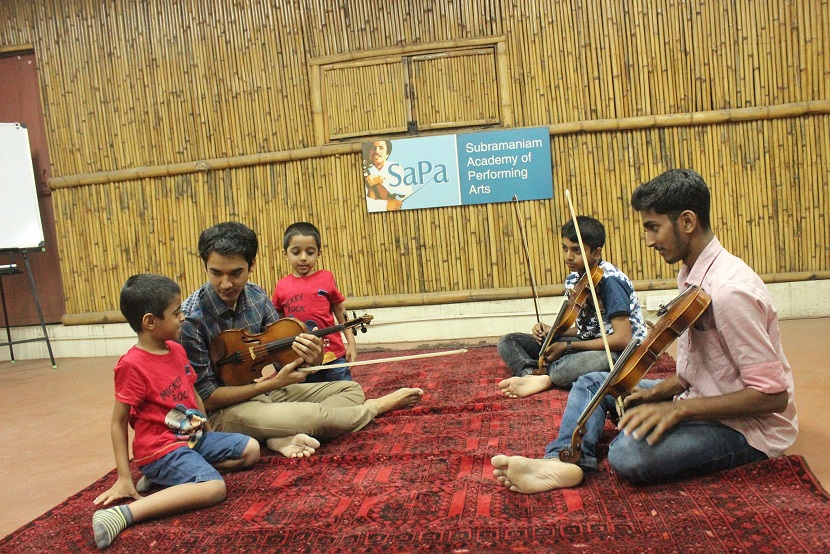 Bindu: We don't necessarily divide our work into individual roles; there are some spaces where Ambi takes the lead and others where I do. We divide our work according to our skills and interests, which works well.
Ambi: Over the years, we've cultivated a great working relationship because we're aware of each other's strengths and are willing to take a step back and let the other person take the lead when necessary. We're also respectful of what the other brings to the table—musically as well as in terms of managerial qualities—this helps us navigate smoothly. Ultimately, we take all major decisions as a team.
Q. How do you maintain the high quality of SaPa while also expanding your reach?
Bindu and Ambi: As we expand, we make sure that we are involved in the core of what SaPa stands for—quality music education. Our team helps with administrative and operational matters so we can juggle all the initiatives. However, we continue to write the textbooks, plan out the curriculum every year, conduct teacher training sessions and workshops at schools.
We are also in touch with the teachers delivering the programme so we understand how it is received and what we can add each year. This helps us keep our standards consistent while also continuously being in the 'what next' mode.
Q. How do you measure the impact of SaPa thus far, and what markers do you consider while determining success?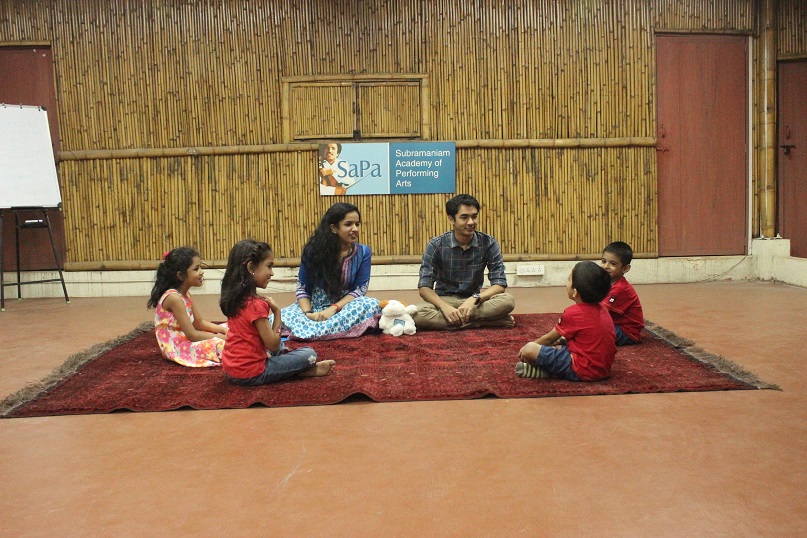 Bindu and Ambi: We measure our success based on the number of children who love music enough to consider it as a career or perform at various events. We're particular about non-competitive excellence; we want students to grow into successful artists consistently, over time.
Another marker is the success of our teachers. Are we creating a platform where young musicians and educators can pursue their passion? Are we helping them nurture the lives of thousands of children through this passion?
We also look at the retention rate in our partner schools to determine how far we have come. Till date, we've been very happy to see a high rate of school and teacher retention, which means they see value in what we're offering.
Q. Please elaborate how your programme helps students outside of their musical abilities.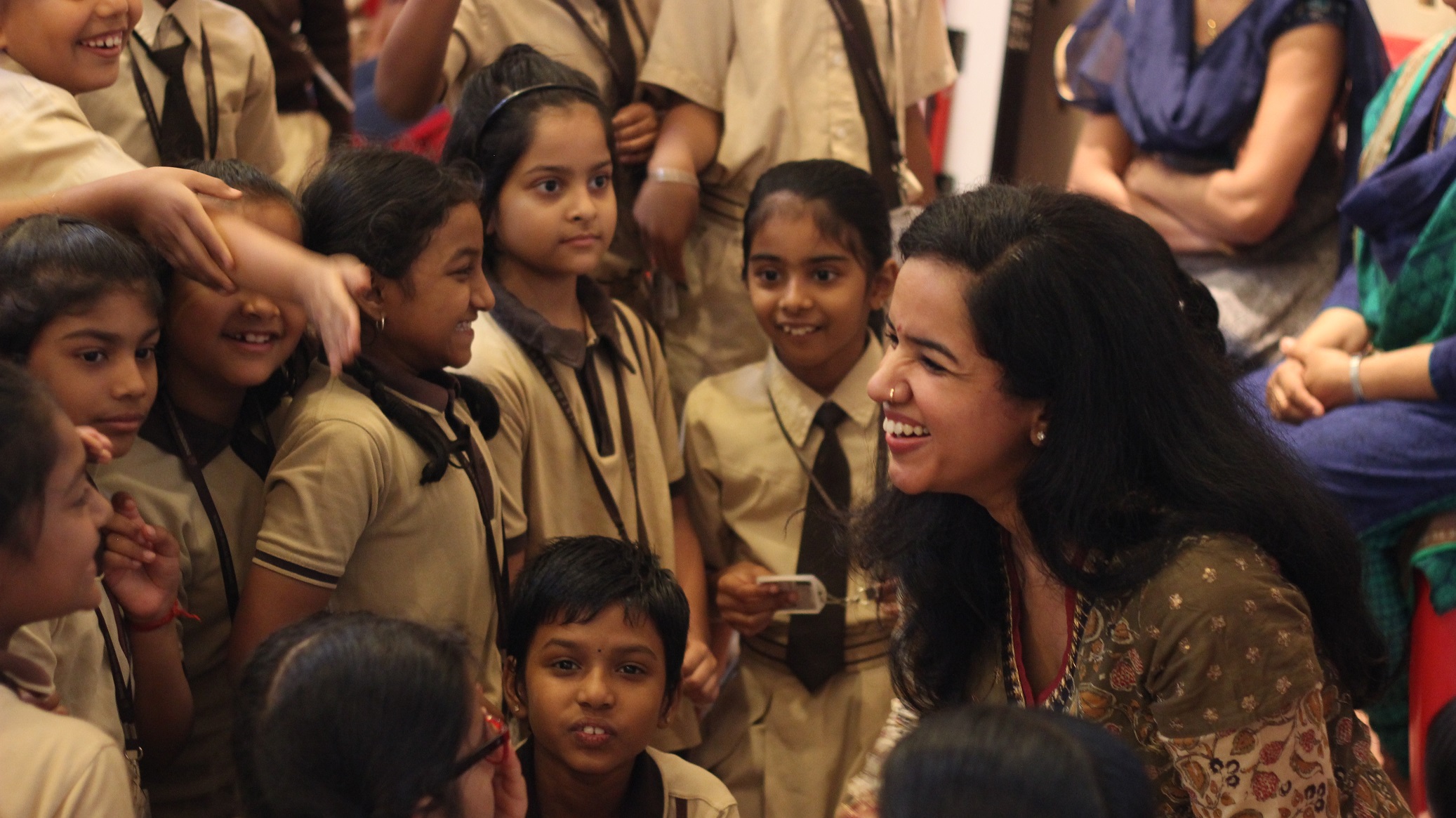 Ambi: There are plenty of studies which show the benefits of practising music in grasping other subjects like math or science. Parents and teachers have also told us that children with special needs can connect to the classroom activities better through music, and that it helps them be calm.
We have been told that there is a rise in overall cultural intelligence since our curriculum teaches music from various regions and encourages students to understand its role in different cultural contexts.
Bindu: I was recently chatting with Lakshmi, who has been teaching at the Parikrma Centre for Learning for over two years and was touched to hear stories of progress. After introducing the students to music, we saw the students grow. One boy, Krishnamurthy, seemed disinterested in the classes, but we realised that he needed a confidence boost. Now that we make sure he has a platform to perform at school events, he is much more participative.
A few students told her that they now sing the inaugural prayer song at festival celebrations. They are appreciative of these classes, especially because it is an opportunity for them to learn singing in different languages and try their hands at composing and songwriting. It gives them confidence.
Q. SaPa has already is already impacting some communities and students. Where do you see it going in the next five years?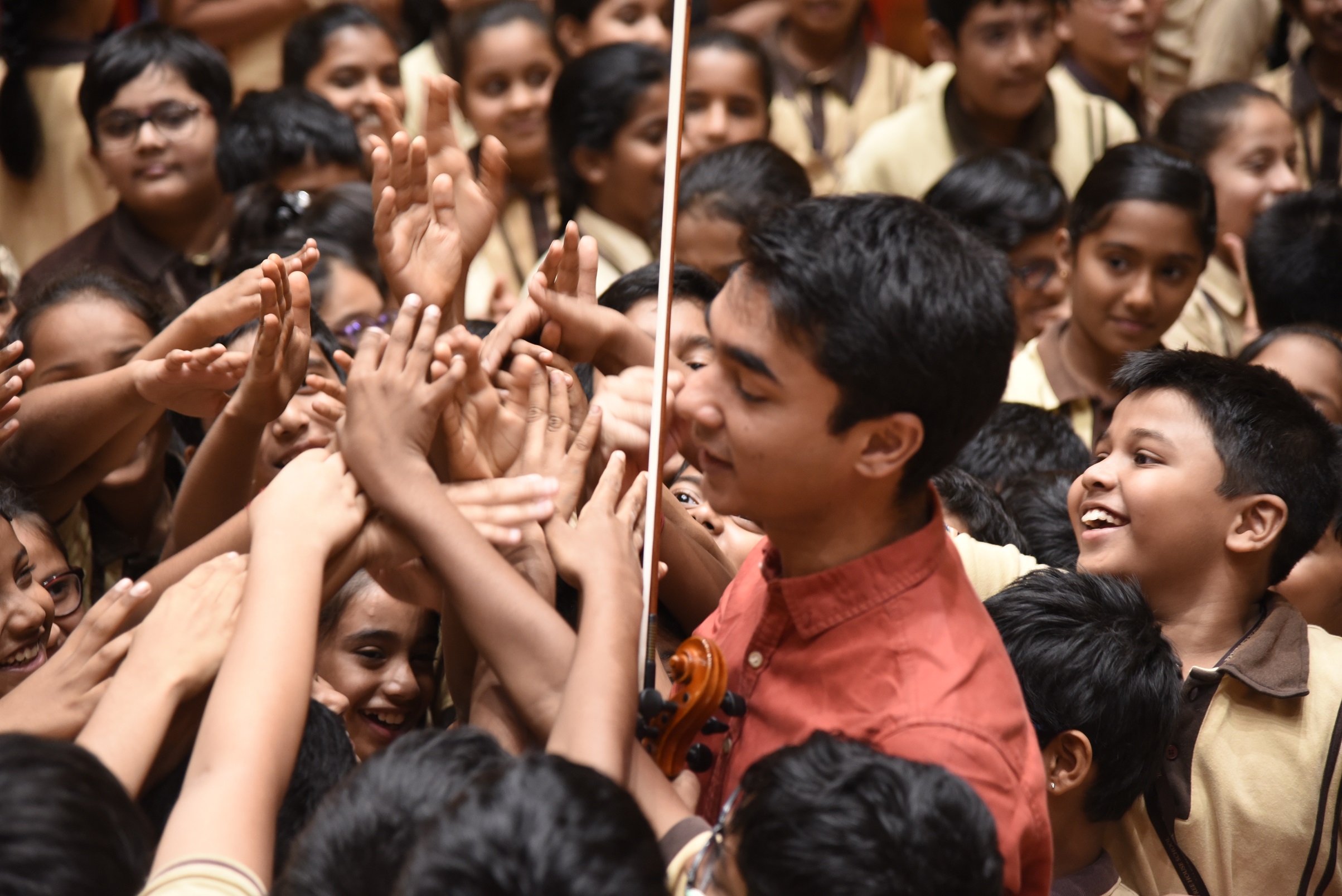 Bindu and Ambi: We're delighted to see that SaPa has been well-received by kids; our dream is to bring in the next generation of musicians and see our current students take centre stage as they grow.
We would like to empower more people who are passionate about teaching music and provide them with a stable platform, making sure that we reach aspiring teachers from economically disadvantaged communities as well.
Our long-term vision is to expand our 'SaPa in Schools' programmes to institutions across the country and open more centres. However, one of the markers of our growth in the next five years will be the building of a community of educators.
Our idea is simple—if you don't have powerful teachers who can encourage children, everything loses meaning.
Q. What are some of your current challenges? As your organisation grows, what are some obstacles you anticipate?
Bindu and Ambi: We know that it's not easy for aspiring music teachers to tell their families that they would rather be in this industry. Unfortunately, parents see a more "stable" long-term career in engineering or law, so we offer them counselling. We see that they eventually come around once they have a chance to understand how SaPa works, but it remains a big challenge.
As we grow, it also becomes important to set up new administrative standards and processes.
Q. How are you mobilising the resources to run the programmes?
Bindu and Ambi: As far as financial resources are concerned, it's definitely a challenge to get the charitable funding we need to grow and run the programme. It's something we're working on continuously. We usually hire our teachers and administrators via word of mouth, and have found great talent that we have retained for years.
Q. What differences, if any, have you noticed between students learning music in privileged communities in comparison to underserved students in your programme?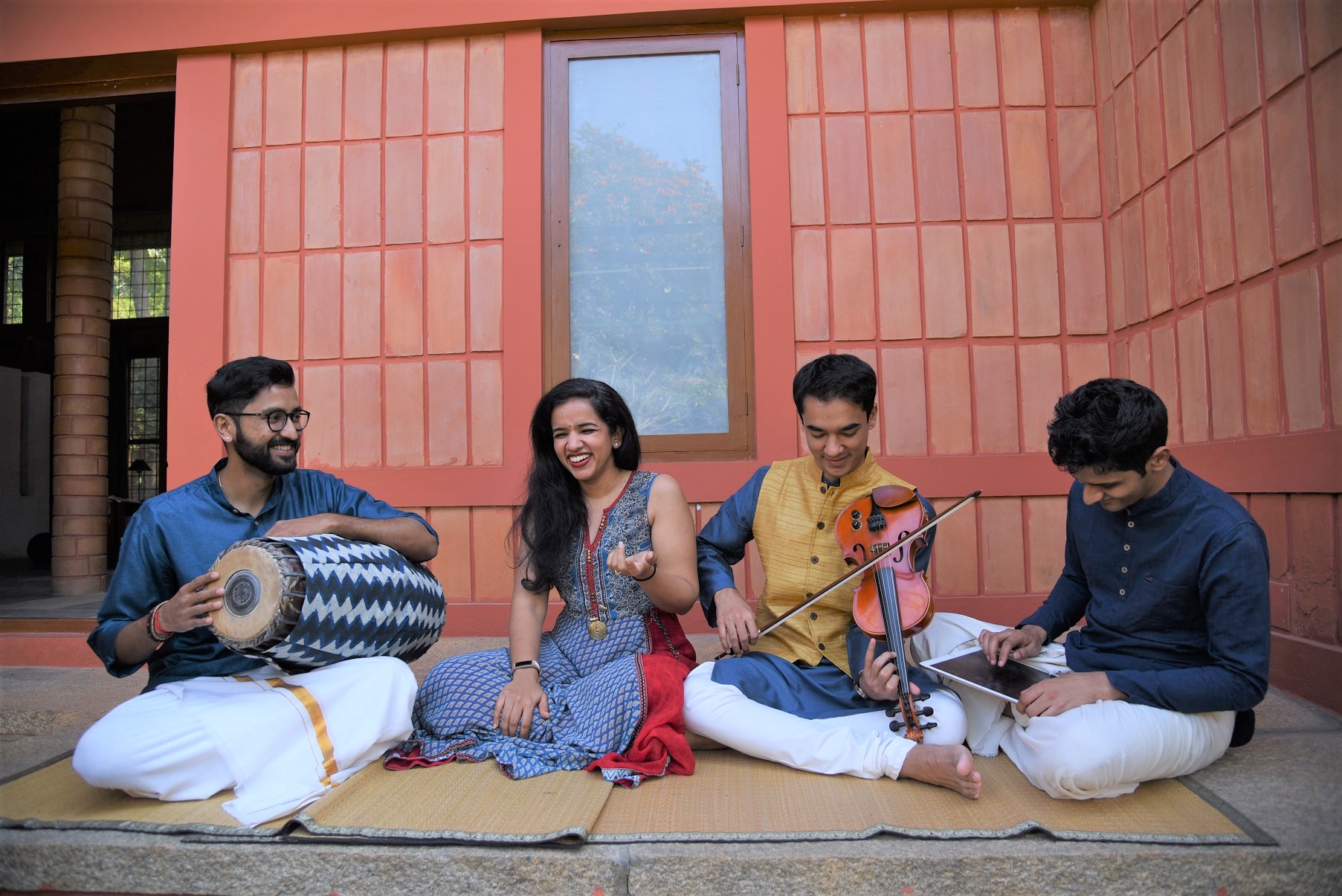 Ambi: As far as musical abilities are concerned, there is plenty of talent and raw potential in children from both communities. However, we see that children from underserved backgrounds retain a sense of wonder longer. They tend to be more appreciative of any and all opportunities, as compared to children from privileged communities.
That said, at the end of the day, a child is a child. Depending on their environment, there may be differences in how they are taught to think and learn, but once you get past that, they all react to music in the same way.
Shrunothra Ambati is a senior at Wellesley College, majoring in Economics. She is the Co-Founder and Chair of the Board of her non-profit organisation, MetroHacks. It empowers high schools students with practical computer science education and fosters an entrepreneurial spirit.
Venkatesh "Venky" Raghavendra is a social entrepreneur with over three decades of experience in philanthropy and development. He has built global partnerships and mobilised significant resources for a number of international and national organisations. Venky was formerly the Chief Philanthropy Officer at the New York-based American India Foundation and is now Vice President of Advancement at Safe Water Network.
(Edited by Shruti Singhal)
Like this story? Or have something to share?
Write to us: contact@thebetterindia.com
Connect with us on Facebook and Twitter.
We bring stories straight from the heart of India, to inspire millions and create a wave of impact. Our positive movement is growing bigger everyday, and we would love for you to join it.
Please contribute whatever you can, every little penny helps our team in bringing you more stories that support dreams and spread hope.