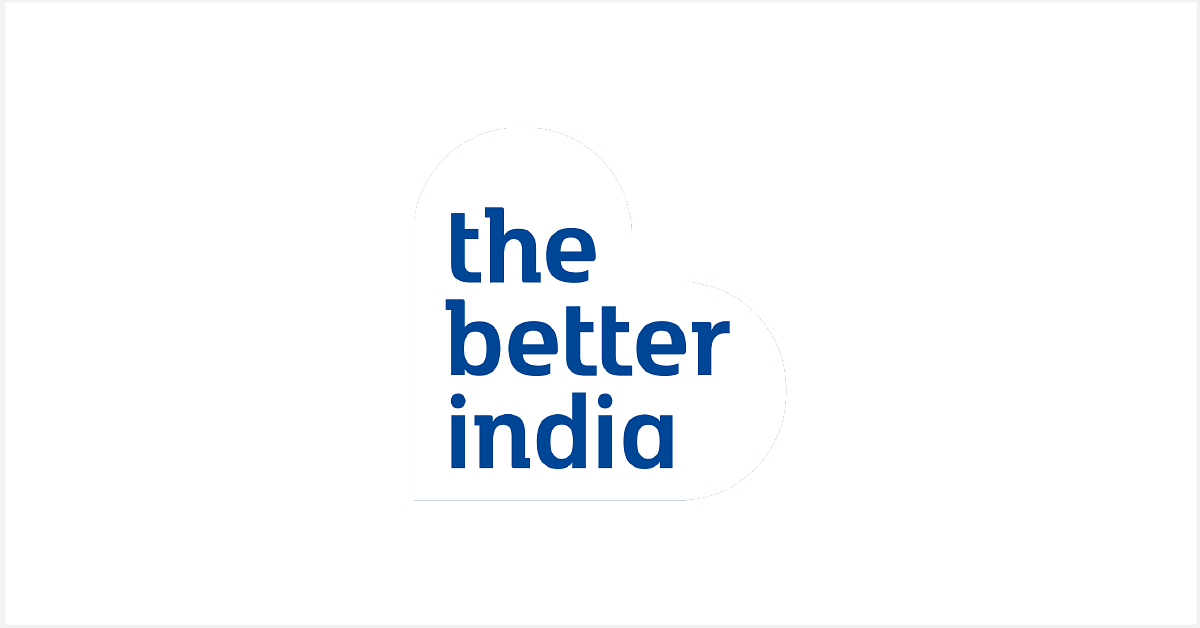 Today, Saravanan Thiyagarajan is working in tandem with 20 districts spread across Tamil Nadu, Karnataka and Andhra Pradesh where every district has at least 5-6 people actively engaged in lake rejuvenation.
Not every person, who heads out to bigger cities for better education and job opportunities and makes it big, feels the need to give back to their hometown. On the other hand, there is that rare breed of individuals who go the extra mile to do their bit for the place that nurtured them.
Bengaluru based Saravanan Thiyagarajan is one of those rare ones who is in love with his hometown Namakkal, a quaint little village by the foothills of the Kolli Malai in Tamil Nadu.
The corporate professional visits home once every 2-3 weeks, despite getting a job in a city more than 250 km away from his hometown. And during those visits, he attempts to rehabilitate local government schools in and around Namakkal with better teaching aids and facilities for the students; an initiative he supported for almost a decade.
Among the various initiatives that Saravanan began for his hometown, the most significant one involved solving the water crisis in the region three years ago.
For this purpose, he joined hands with like-minded villagers of Namakkal and other volunteers from different colleges.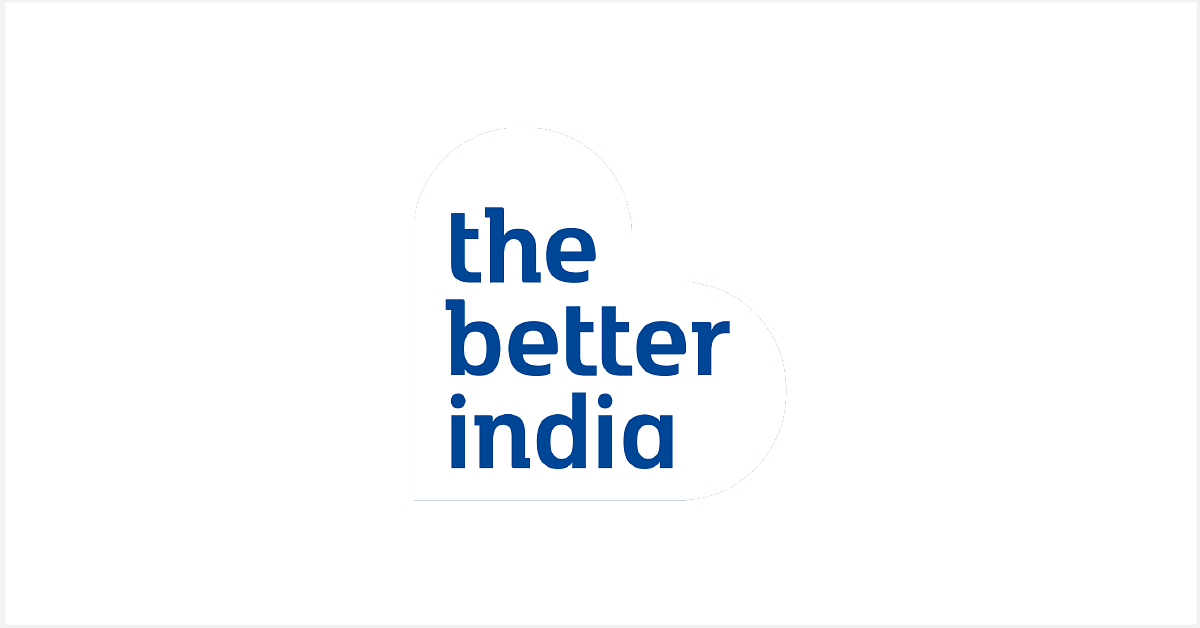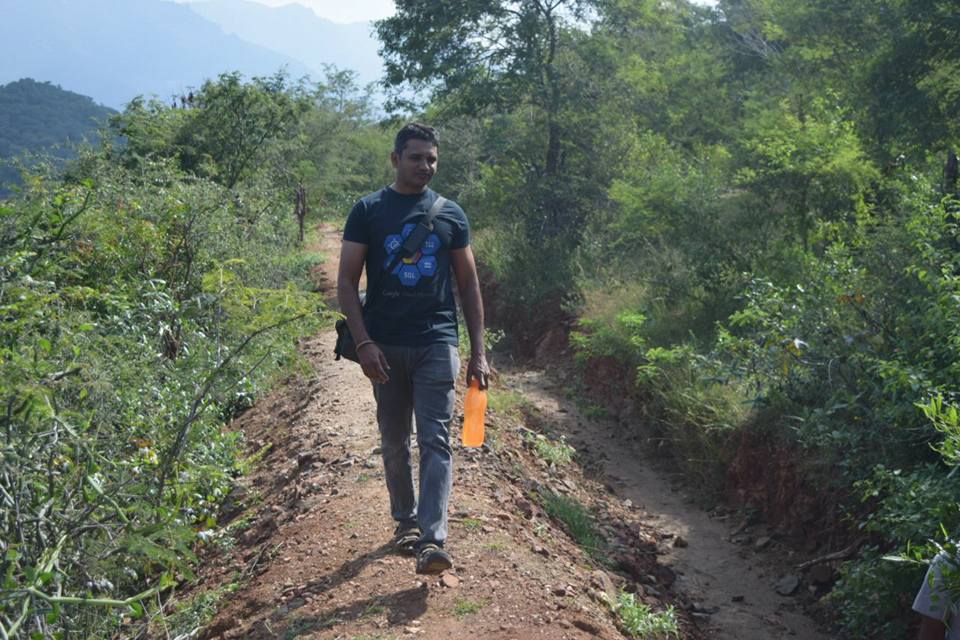 Titled Wake Our Lake (WOL), this initiative took birth after Saravanan came across a heartbreaking sight. Moved, he brainstormed with the people concerned in the associated sectors and organised a people-powered mission.
"Three years ago, I was moved by the plight of an old lady in search of water with a clay-pot on her head, whom I saw while travelling back to Bengaluru. The region was suffering from severe drought. Why I say severe is because even the palm trees in the region had begun to dry. Being one of the most water-retentive species that can survive even in the most arid of weather conditions, this was a stark reminder of how severe the issue of water scarcity was in the region," Saravanan tells The Better India (TBI).
What aggrieved him further were his childhood memories of his village. Replete with green cover and ample rainfall, the village of his youth was the opposite of the picture in front of him. "Throughout the way back home, I kept thinking about what could I do to bring some respite to the situation. All the education initiatives that I'd taken forward did not hold value for me anymore, because people could survive without education but not without water," he says.
Back in Bengaluru, he was stuck in traffic between work and home, mulling over the grim realities of a water crisis; its horrors and aftermath. He thought of bringing people he knew together with those in the field who could provide valuable input to resolve the water crisis.
He created groups on Whatsapp as well as Facebook for the same purpose.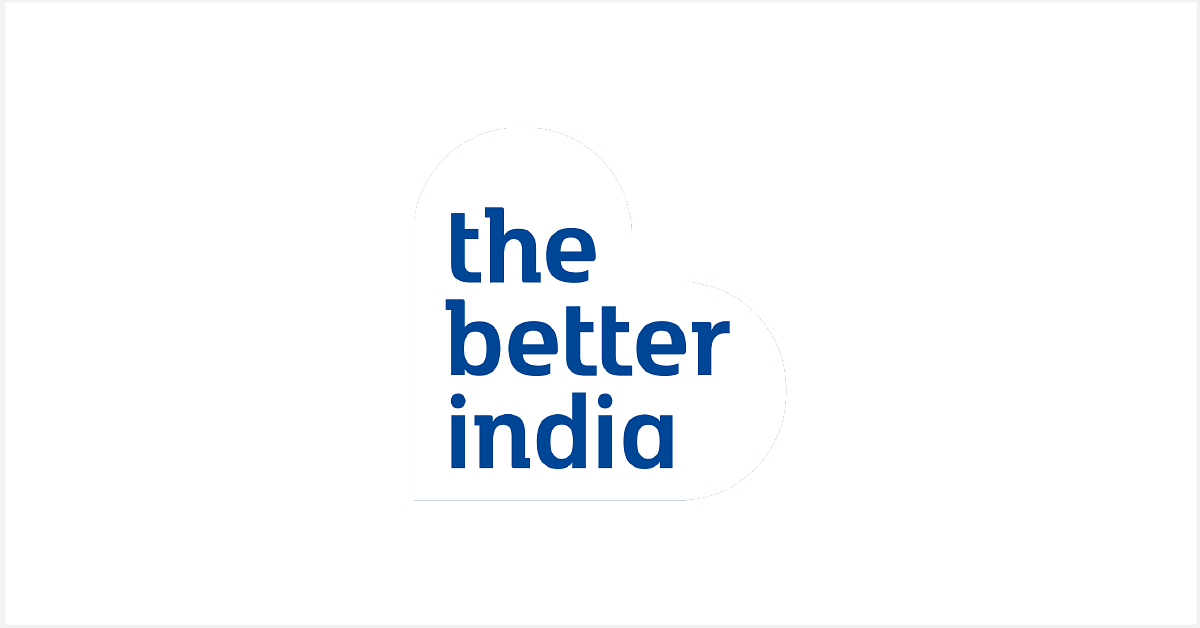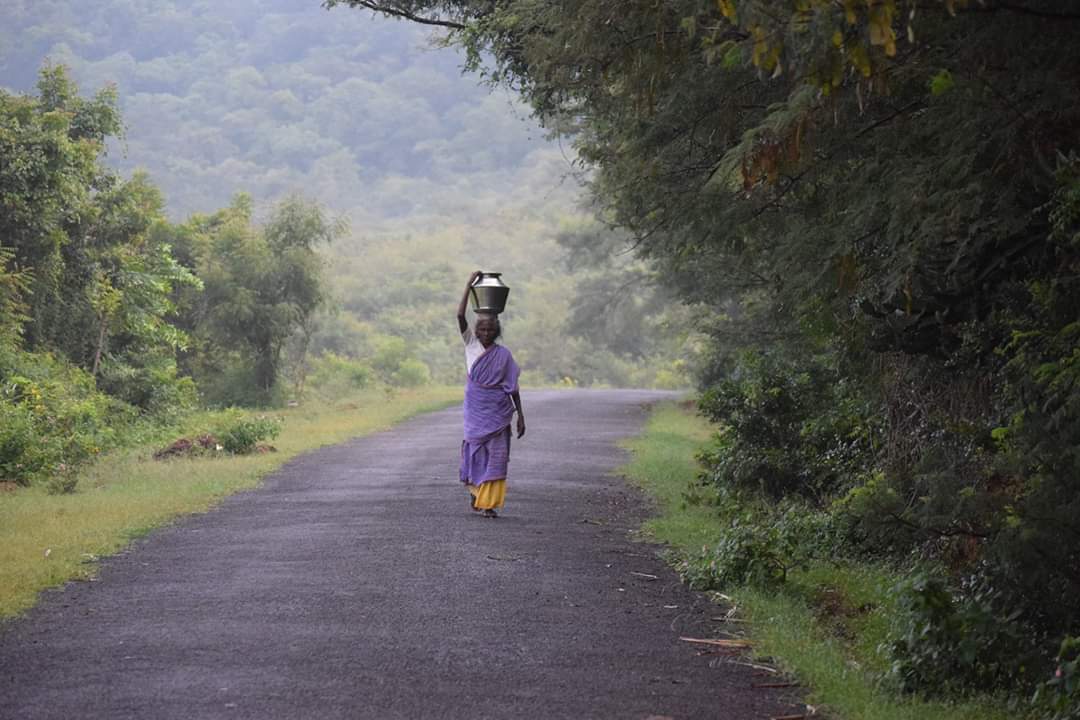 "Luckily, we got Arul Shekhar on board, who is an IIT engineer. He readily agreed to sign up for the initiative. Our first step was to figure out how we could go about the problem, and our answer lay in lakes. It was imperative to recover groundwater table to counter water scarcity, for which it was even more important to resuscitate the local water bodies," explains Saravanan.
And they began with primary field study in Namakkal. There were two lakes in the region, and both were extremely different.
"One was quite huge but didn't have any inlet chamber. This meant that no matter how much rainfall the region received, water could not be contained effectively, and instead would flow away. With Arul's expertise, we decided to make an inlet chamber stretching one km in length," Saravanan says.
Supporting the initiative were NSS volunteers from nearby colleges who helped build this canal.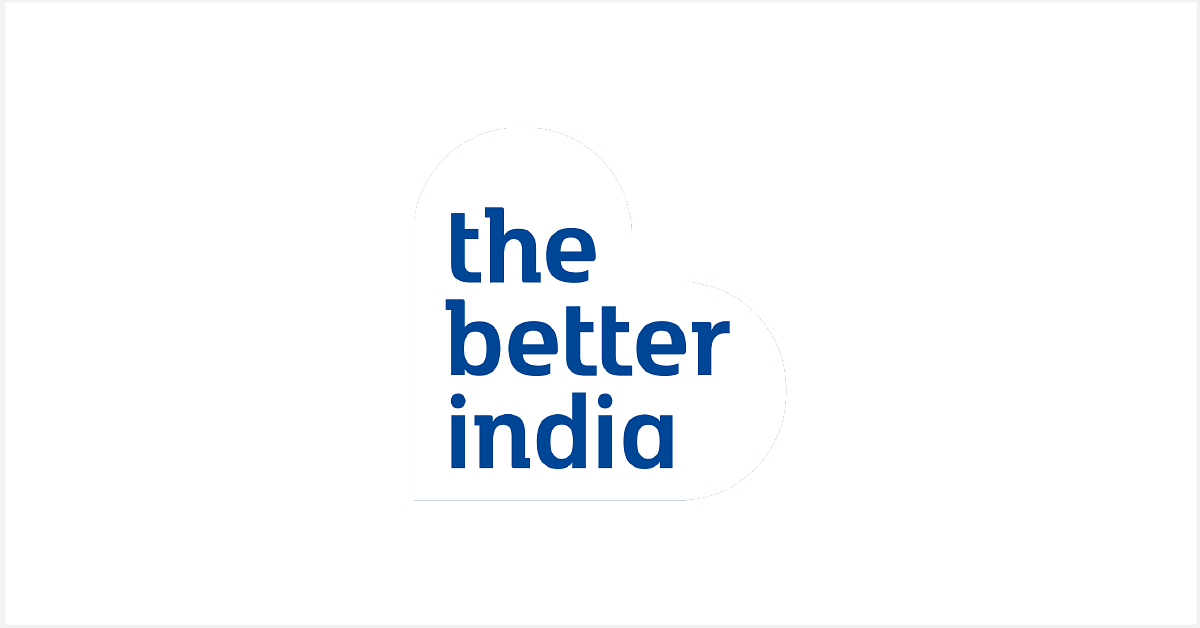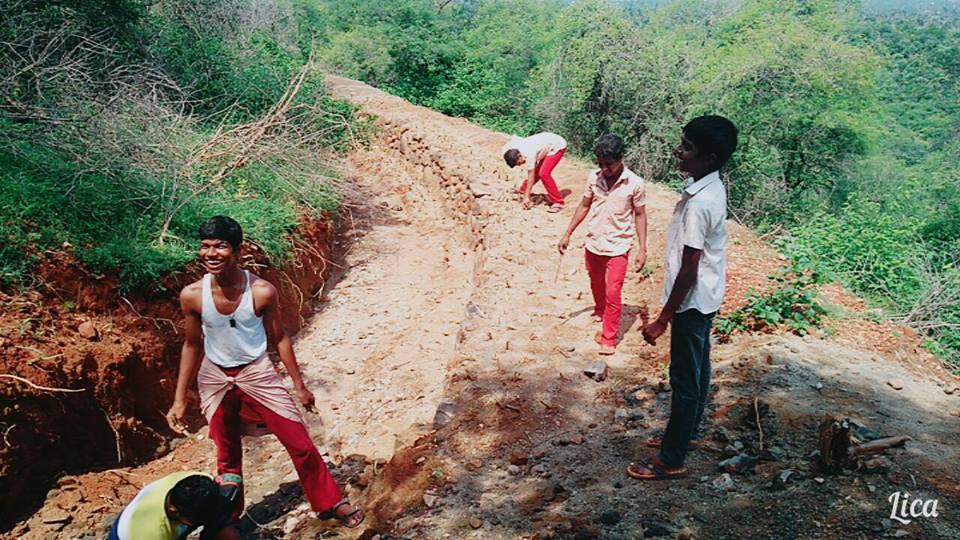 "The lake was built about forty years ago, be it luck or whatever you want to call it, the very next day after the completion of the canal, we had rainfall, and the entire lake filled up. Never during the entirety of its existence had it filled up ever!" adds Saravanan excitedly.
Though the group initially faced difficulty in getting permission from the forest department to construct the canal, many government officials eventually came on board to encourage them. Additionally, Saravanan wanted to revive the local biodiversity in the region as well and organised many seedball competitions in the nearby government schools.
"Even here, we had NSS volunteers actively participating, who planted a lot of saplings. Organising competitions always works well with students, who give their best irrespective of what the initiative is about. The seedball competitions were quite successful, and we even gave awards to these volunteers to keep them motivated. Thanks to their extensive efforts, we have observed a considerable change in the groundwater table. The villagers had never even dreamt of the wells receiving water from this lake, but they did!" says Saravanan.
We spoke to Suresh Belukurichi, a lawyer who lives in the region.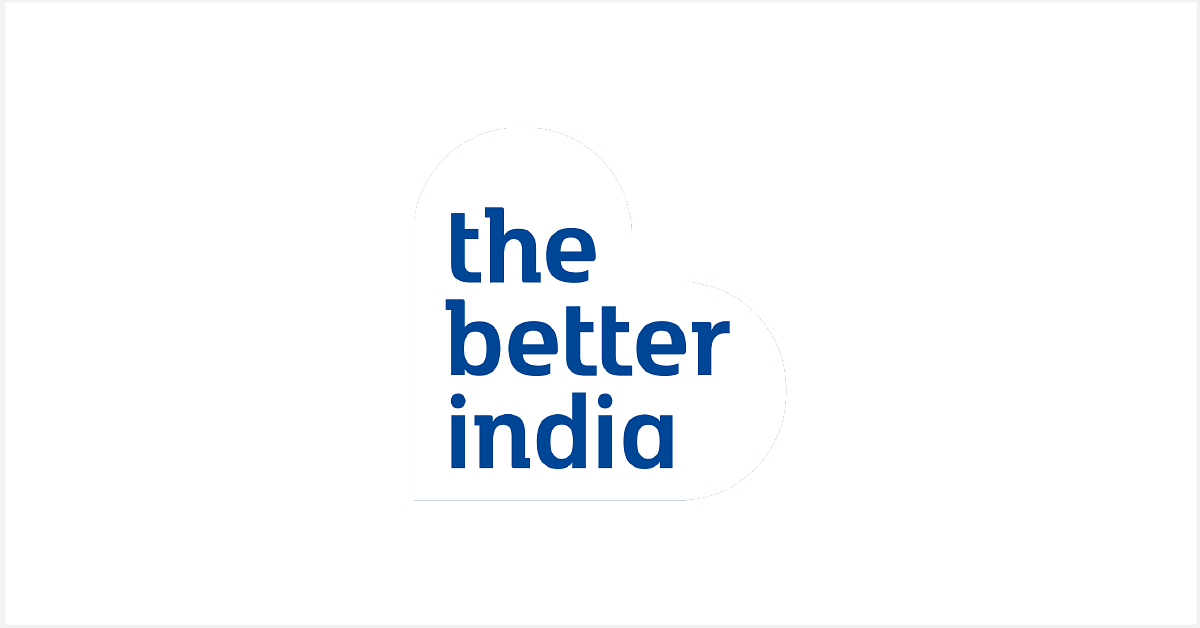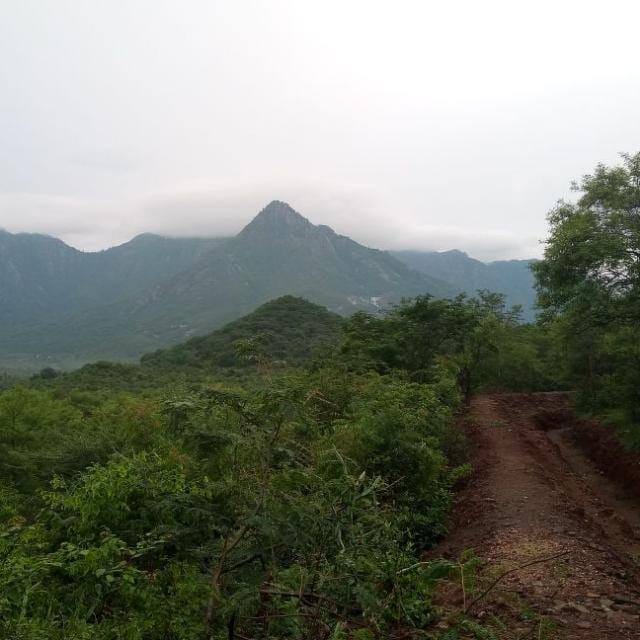 "The landscape here had primarily been green. However, over time, a steady decrease in rainfall has been observed and along with that, an increase in borewells. We believe these factors played a drastic role in reducing the groundwater level and water capacity of the nearby water bodies," he explains.
Though the villagers weren't too worried about the lack of potable water, they felt that without proper intervention, this concern might also land on their plate soon. "When Saravanan and people associated with Wake Our Lake initially proposed the idea, we weren't very convinced about its effectiveness, but their dedication motivated us, and thankfully, the incoming rains worked in our favour," he shares.
As for the impact, Suresh says that all their efforts paid off, as they could almost immediately witness an increase in the groundwater level. "Environmental effects were quite obvious. With low groundwater level, one could directly see the consequences on the soil, with it becoming dry and the subsoil malnourished. But with a recharged groundwater table, we have noticed that the soil is slowly coming back to its natural state," Suresh adds.
Further helping their work was the entry of Dr. A Velmurugan, a Senior Soil Scientist from ISRO who, after being impressed with their work, offered to provide guidance. Together, they moved on to the next lake.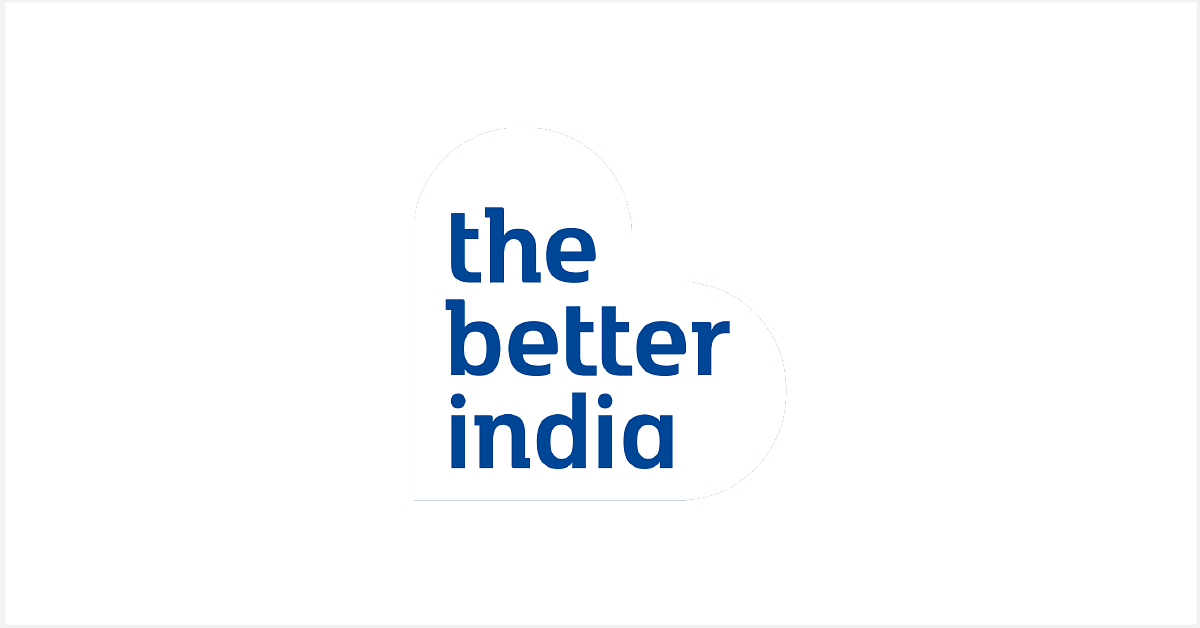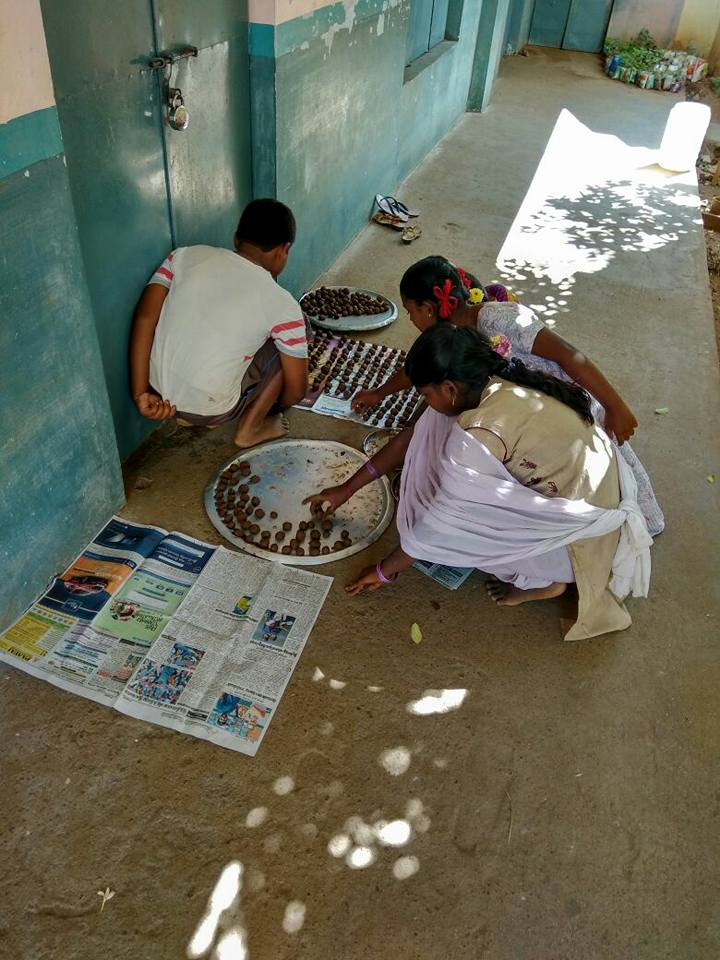 "Here, the issue was different: the catchment area was quite huge, while the lake was relatively small. So there is a principle in water conservation science: the fast moving water should slow down, while the slow-moving water should percolate. In this case, whenever it rained, water would never stay for more than 15 days and flow away as small streams. To contain this rainwater for more than four months, we decided to build check dams, which helped in water percolation as well. We also built a rainwater recharge pit, with the help of Dr. Velmurugan, which collectively helped in successful recharging the groundwater table," he explains.
Motivated by the changes in these areas, many farmers from the nearby villages approached the WOL team for assistance. "We decided to help these folks through a fundraising campaign to build a lake. Lakes are constructed mostly through government initiatives, but this was perhaps the first time farmers in Tamil Nadu came together for such an initiative. With the money we managed to collect, we purchased a 2-acre-plot and managed to build a lake quite successfully. I'd add that this was one of our best accomplishments on behalf of Wake Our Lake," adds Saravanan proudly.
By then, the group had already spread out its wings and was working to revive the 1,300-acre Panjapatti lake in Karur district.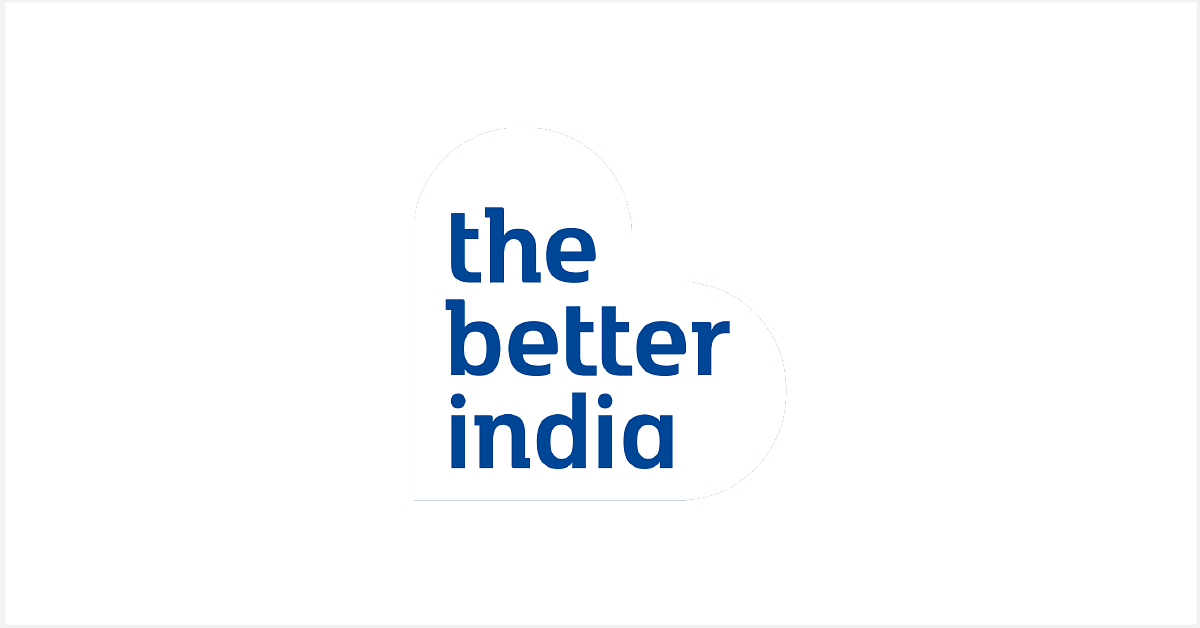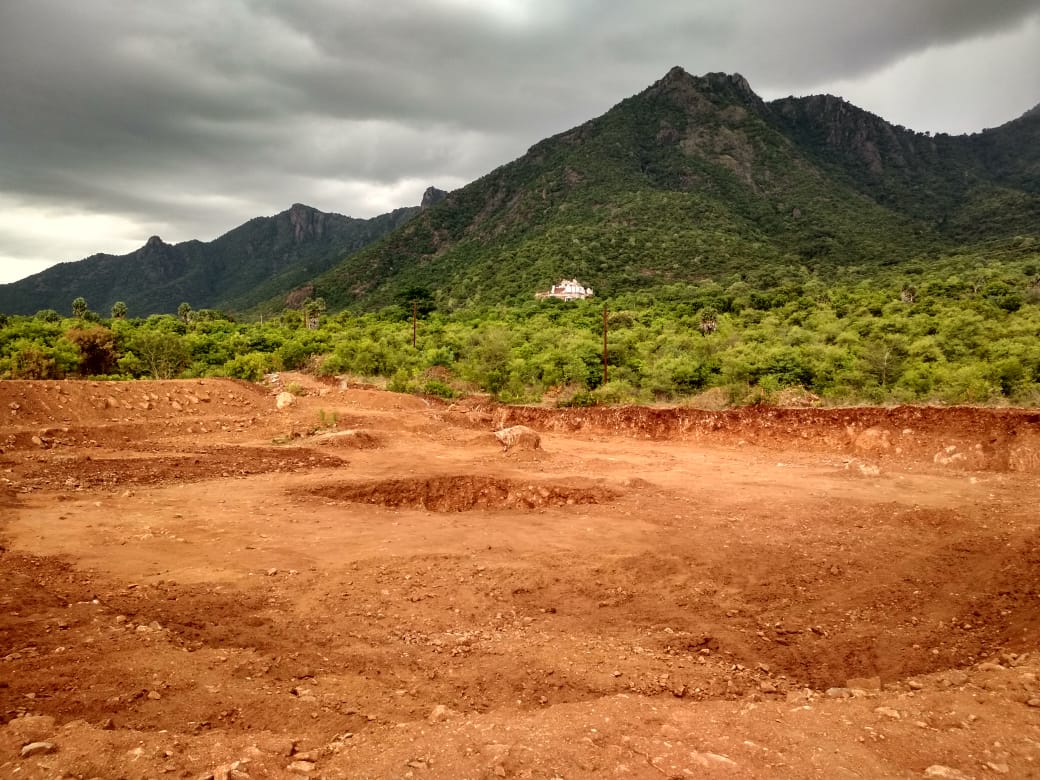 The lake was infested with a flowering weed species, because of which the rest of the vegetation was slowly dying. "We got a special crawler machine to fix this situation, for it wasn't possible to tackle the weed on our own. This machine helped in uprooting, crushing and converting the weed into biomass that could be used in factories. We also planted native trees in the region to maintain the green cover," Saravanan adds.
Their guiding force then extended to about 13 districts in the State. They have also worked in Puducherry, where they cleaned up a small pond and gave guidance to the locals to filter drainage water and reuse it for watering plants.
Their work and its impact became so recognised that a local TV show hosted by actor Vijay Sethupathi invited Saravanan. This helped in raising greater awareness about WOL, and they ended up getting a lot of traction, in terms of support and people seeking guidance.
Today, they are working in tandem with 20 districts spread across Tamil Nadu, Karnataka and Andhra Pradesh, where every district has at least 5-6 people actively engaged in lake rejuvenation.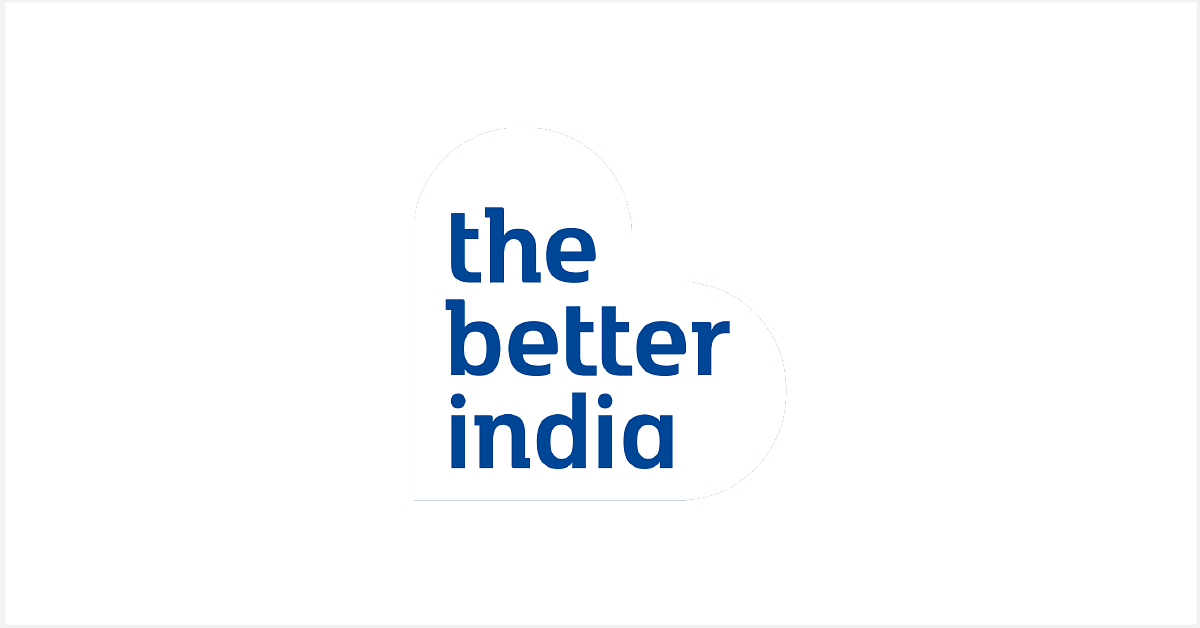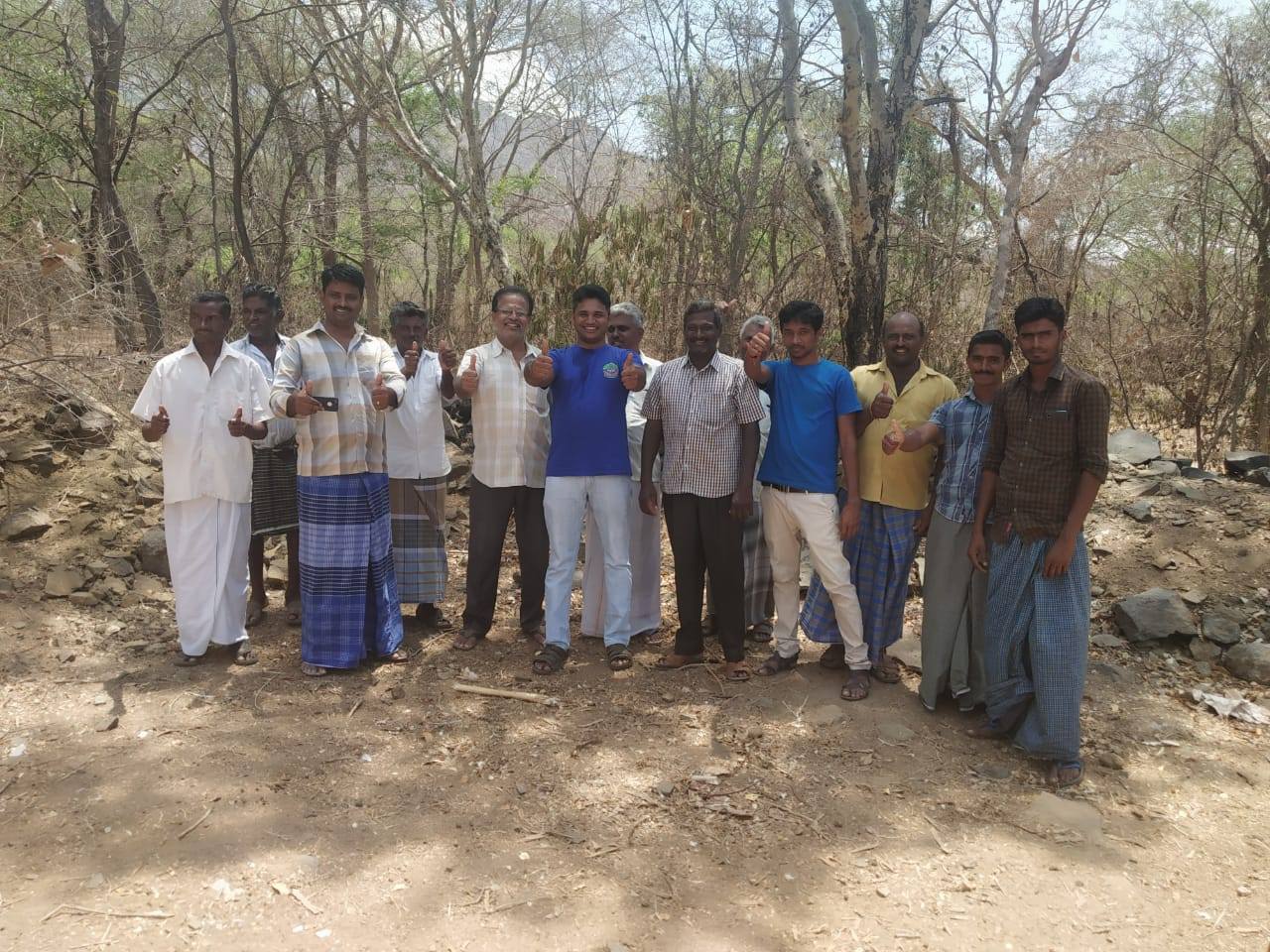 "We help these volunteers with all kinds of support they might need by putting in place a set of guidelines which anyone can use to initiate lake revival in their area. This is based on our experience that would help anyone wanting to take up lake revival in their area. We give them step-by-step guidance, including seeking permits or other equipment. We intended to streamline the process for those who want to do good, but didn't know where to start. We have a minimum of 20 activists who have teamed up with us and are taking forward lake revival activities in their areas," he adds.
If you wish to look up the guidelines, click here.
Saravanan is looking out for more people in the State, who share as much passion and zeal for such conservation activities as he does and wants to take forward the work on their own. "This would ensure that work continues to happen efficiently even if I'm not there to personally guide the people undertaking it. It is not possible for me to be everywhere," laughs Saravanan.
He further adds that some Sri Lankans have also approached WOL, seeking guidance to revive their lakes.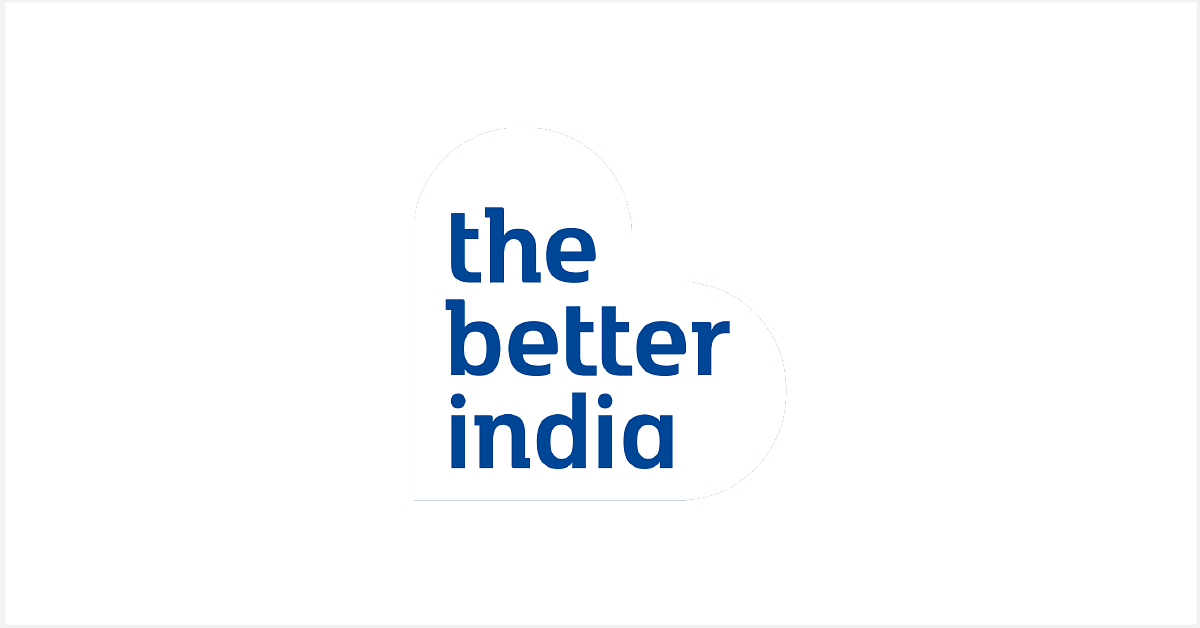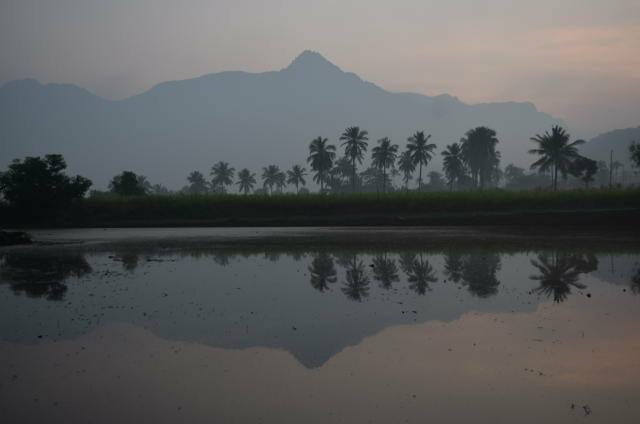 "Here, the scenario is in stark contrast to the lakes we have worked with. As the town is near the coast, all the rainwater was flowing into the sea. The people wanted to revive the groundwater table in such a scenario. So we are working with them and are studying their soil type to figure out solutions," he adds.
Wake Our Lake's work is extended to Bengaluru as well, where they've worked on Chikkakere lake in Sarjapur by planting saplings.
Saravanan continues to do this work in Bengaluru while all these initiatives are in place and flourishing. "We have people from all walks of life engaged in our initiative, including a lawyer and retired army personnel. The latter is available to take calls all the time and is the one who'll run you through with all the guidelines if you sign up with us. As and when the need comes, we loop in volunteers and activists with our engineers or soil scientists on board," Saravanan clarifies.
As of funding for all these initiatives, Saravanan shares that crowdfunding has always come to their rescue.
The first lake revival initiative did not cost the team more than Rs 20,000; of which Rs 15,000 was for the JCB charges, while the remaining was spent on food and other expenses.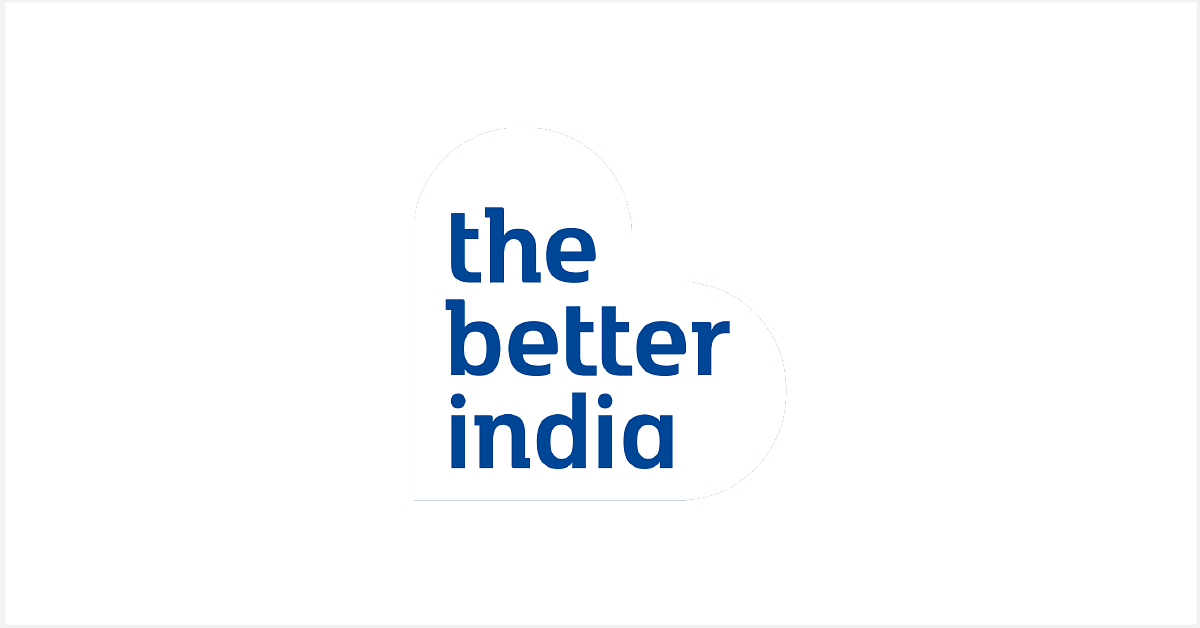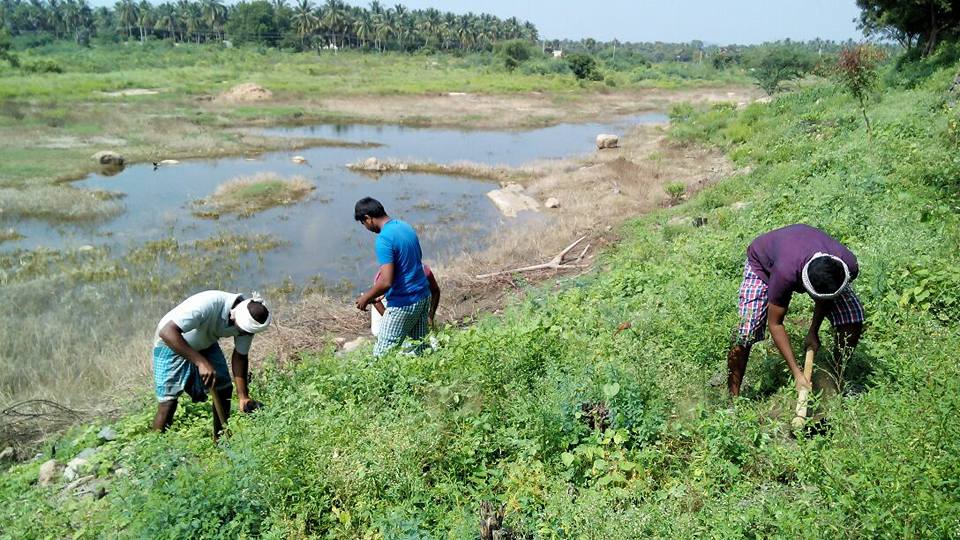 "I'd like to especially attribute the villagers for the success of this initiative, who contributed in their capacities. Some people supplied vegetables to feed the volunteers, while others offered to cook for free. There were also doctors in the region, who offered to provide their services, in case of emergency. The people were supportive and had confidence in us since we'd already worked towards rehabilitating the local schools," he adds.
---
You may also like: Why This Student Believes Fruit Peels Can Save Bengaluru's Frothing Bellandur Lake
---
On a parting note, Saravanan shares that he has faced negative criticism, but would take those as constructive feedback. "I feel that when people are talking behind your back, it means your work is going places. Instead of pulling you down, you should let these pull you up," he happily adds.
If you wish to be part of the Wake Our Lake initiative, you can reach out to them here.
(With inputs from Ahmed Sheriff)
(Edited by Saiqua Sultan)