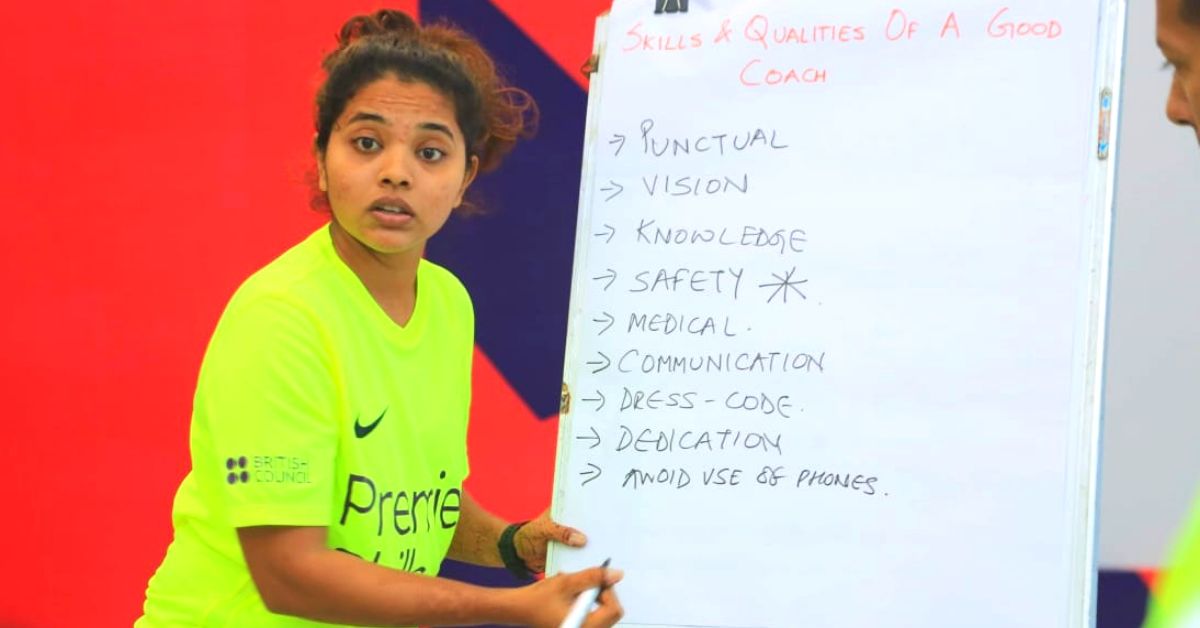 "People will have thousands things to say, and will pass judgement, but do not believe them. Just focus on yourself. Believe in that little voice within you, which knows very well what you need to do," says the woman breaking gender barriers through sheer grit. #WomenPower #Respect #Mumbai
Tanaz Mohammed is not your average 26-year-old.
She is a grassroots development officer with Mumbai City Football Club, a Premier Skills-qualified Level One coach and educator, a football coach with the Reliance Young Champs Development Squad and a basic fitness trainer for Under-6 children.
She used to be a professional hockey player, who retired a few years ago, and today, in her free time, she also trains special needs children in hockey.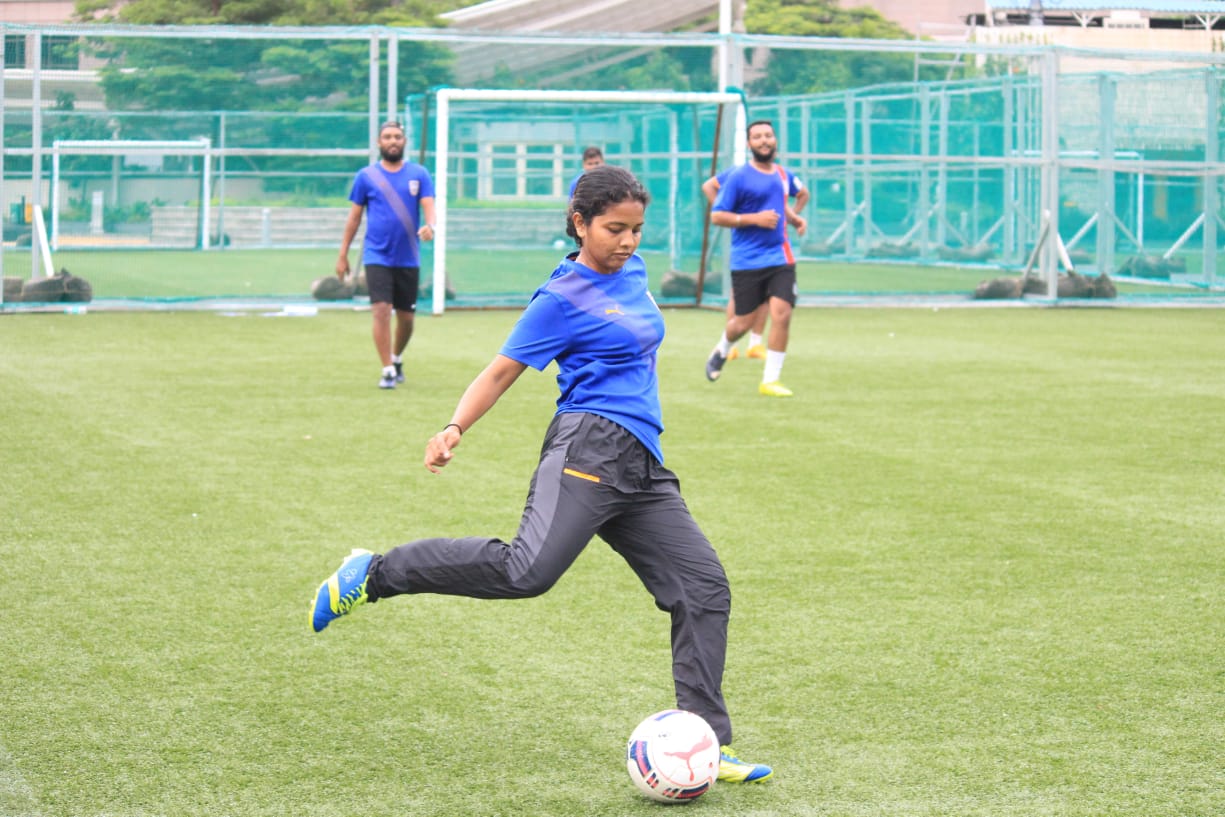 Early Days
A Mumbaikar, Tanaz grew up in a middle-class Muslim household.
"My mother was a teacher before she had me. After I was born, she quit her job but continues to take tuitions at home. My father was a lab assistant at an engineering college and a hardcore cricket enthusiast. Even today, at the age of 56, he plays locally. He wanted to play professionally, but his parents didn't have the means to pay for membership into cricket clubs or for coaching. That's why he remains very supportive of my decision to take up sports in life," says Tanaz, speaking to The Better India.
Tanaz was only eight years old, and a student at Duruelo Convent High School, when the trajectory of her life changed irrevocably.
"I was a shy and timid bookworm in the early years. My mother always thought I'd become a doctor. Meanwhile, my father encouraged physical fitness at home. Also, there were these school-level road races in Mumbai, and each school would send a team. I don't know what came over me, but one day, I opted in for the selection process, won the race, and the school selected me to represent them. When I returned home, my parents were initially surprised by the news, but encouraged me nonetheless," she recalls.
For about a year and a half, she pursued athletics before moving into hockey. She also played other sports like football to maintain fitness, but it was primarily hockey.
Although Tanaz did play football at the district level, she ended up taking up hockey, making it to the pre coaching camp for the junior Indian team and playing at club level for about nine years.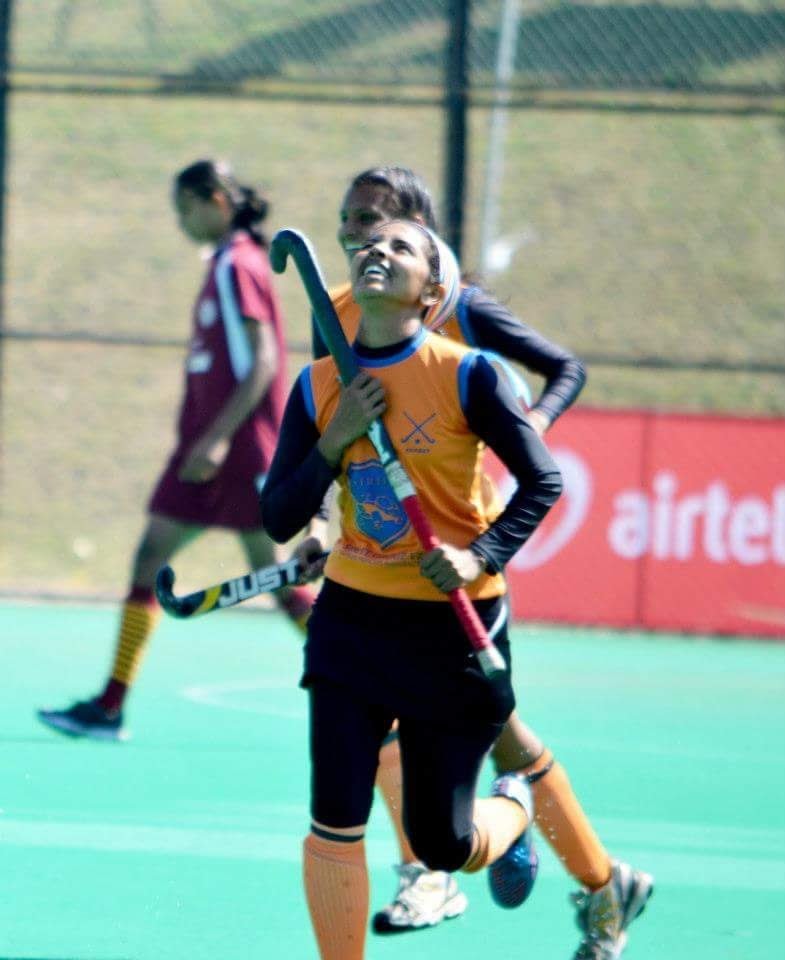 The Struggle
After graduation, Tanaz took up a job as a hockey coach at MMK College, Bandra, and subsequently completed a year-long course in Sports Management from the International Institute of Sports Management.
However, the months preceding it came with their share of apprehensions, doubts, dealing with societal pressures and disappointments.
"Every parent is concerned about their child's future. I'm a girl from a middle-class Muslim family, and that comes with its expectations. Although my parents never really imposed upon on my ability to make choices, they were wondering what I would do with my life. I had applied for the Railways to balance my desire to play hockey and earn a living. I worked at a typical management company for three months, but lost interest," she says.
'Does she really know what she wants to do with her life? Is she going to keep wondering all her life about what she wants?' These were some of the questions that her parents, relatives, and others from the community kept posing.
"That was a low point in my life I honestly didn't know until realising that I have to do it for myself. Only then, would people understand," she says.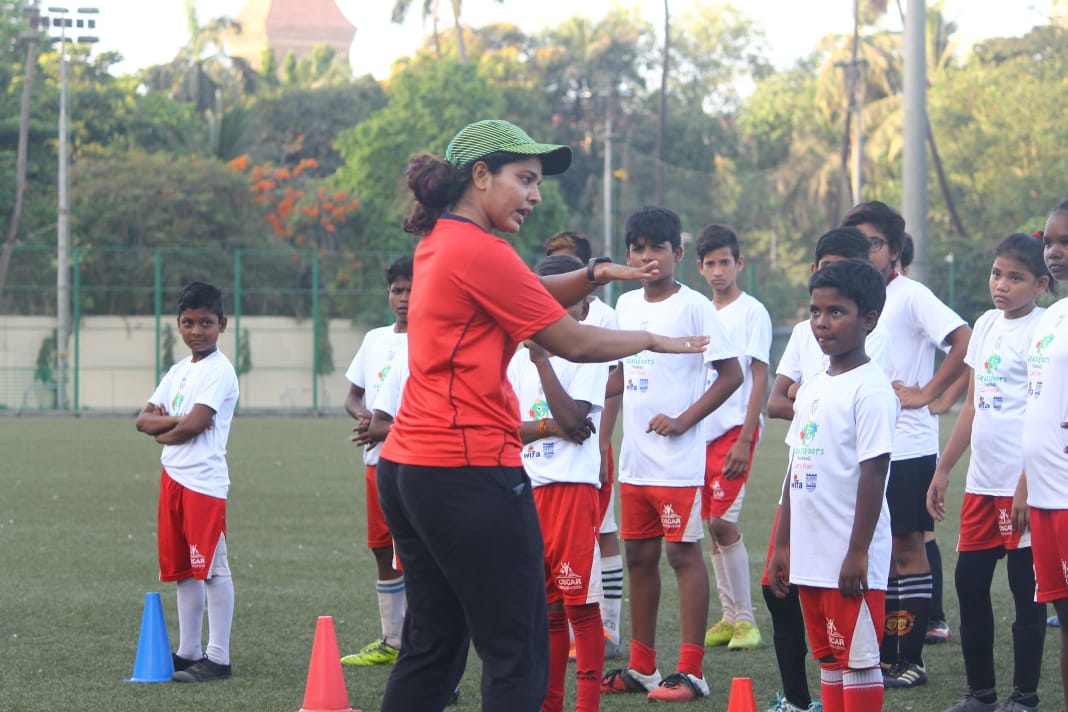 A light at the end of the tunnel
Tanaz decided to step out, actively start exploring potential career options, and even fail at a few things.
Following this epiphany, she worked as a hockey coach for her college and got into fitness training. She worked at multiple places just to understand what she wanted.
"My confidence returned after the sports management course, following which I took up a two-month internship programme with Mumbai City FC. After the two-month internship programme, I was offered a position at the club's grassroots division. However, even after I got the job, the pursuit of upgrading myself professionally never stopped and started doing my courses in football coaching at Premier Skills," recalls Tanaz.
Premier Skills is an international partnership between the British Council and the popular English Premier League focussing on the game at the local community level.
The internship at Mumbai City FC in 2016 was a transformative experience for her. Right off the bat, she told Dinesh Nair, Head of Youth and Grassroots Development at Mumbai City FC, and her current boss, that she wasn't a footballer, but a hockey player.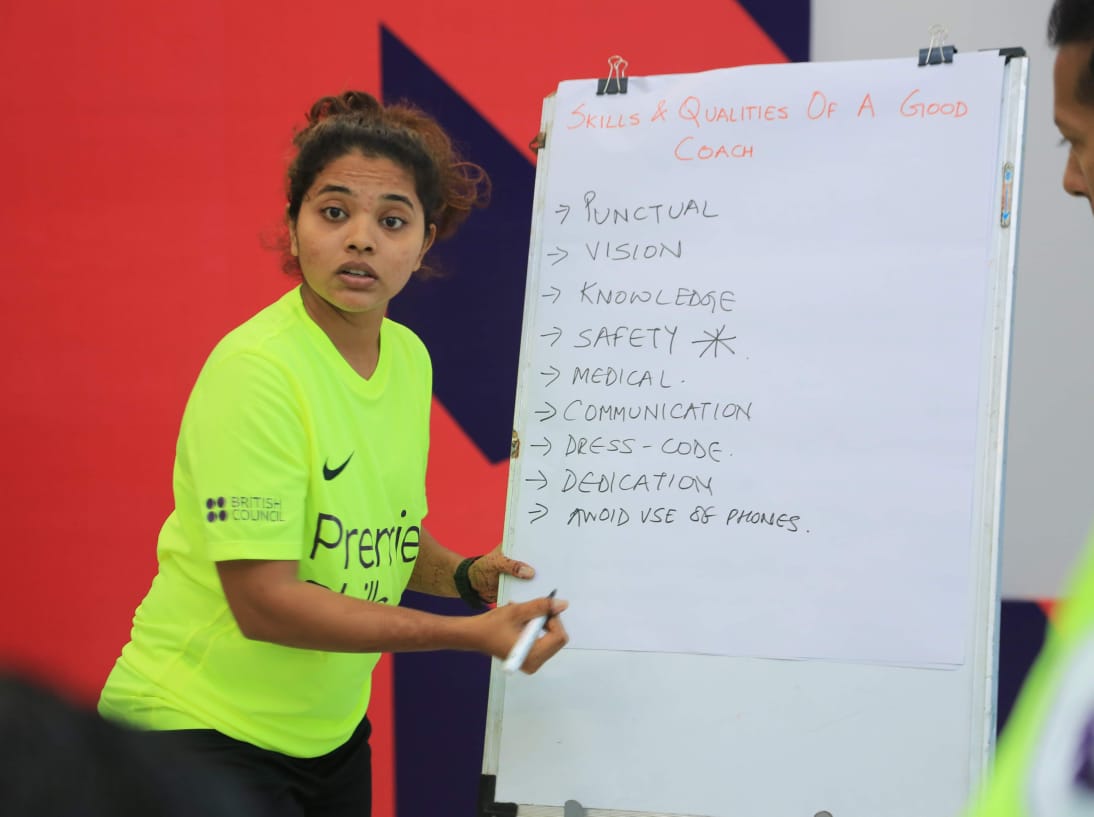 "However, my current boss responded saying that it made no difference. He played a massive role in developing my self-confidence. He made me believe in myself," she says.
During her internship, she carefully learnt how to train kids at the grassroots level, what goes into conducting coaching camps and more about the game itself.
Following the internship, she was offered a coordinator's positions at the club, did her Premier Skills course and is a Level 1 coach-educator, today.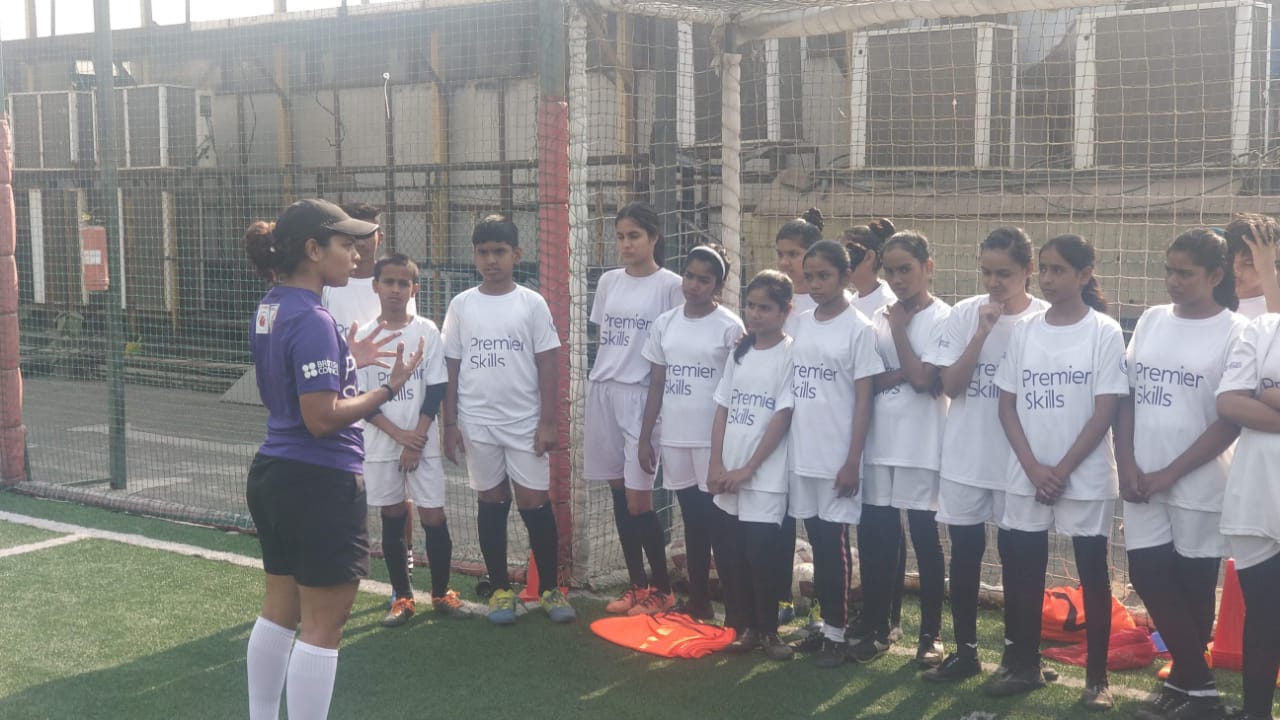 Getting the girls out to play
Madanpura, a locality in Mumbai, is a Muslim-dominated area and a major hub for men's football in the city. Many from the area have gone onto represent India.
As part of her job with Mumbai City FC, her team had to do a 10-day summer camp along with one of the local clubs there in May 2017.
When Tanaz looked at the children who had registered for the camp on the first day, all she saw was a stream of boys—around 800 of them.
"I didn't see any girls there, so I approached the mothers who had accompanied their sons, asking them if they had daughters who wanted to play. They responded in the affirmative, but they worried about the lack of female coaches, and what their daughters would wear. I assured them that I'd take care of their safety and that they could play wearing whatever they're comfortable in," she says.
Her message spread like wildfire and the next day, around 600 girls turned up from all age groups ranging from four to thirteen. Some came in their hijabs and salwars, but that was fine for Tanaaz.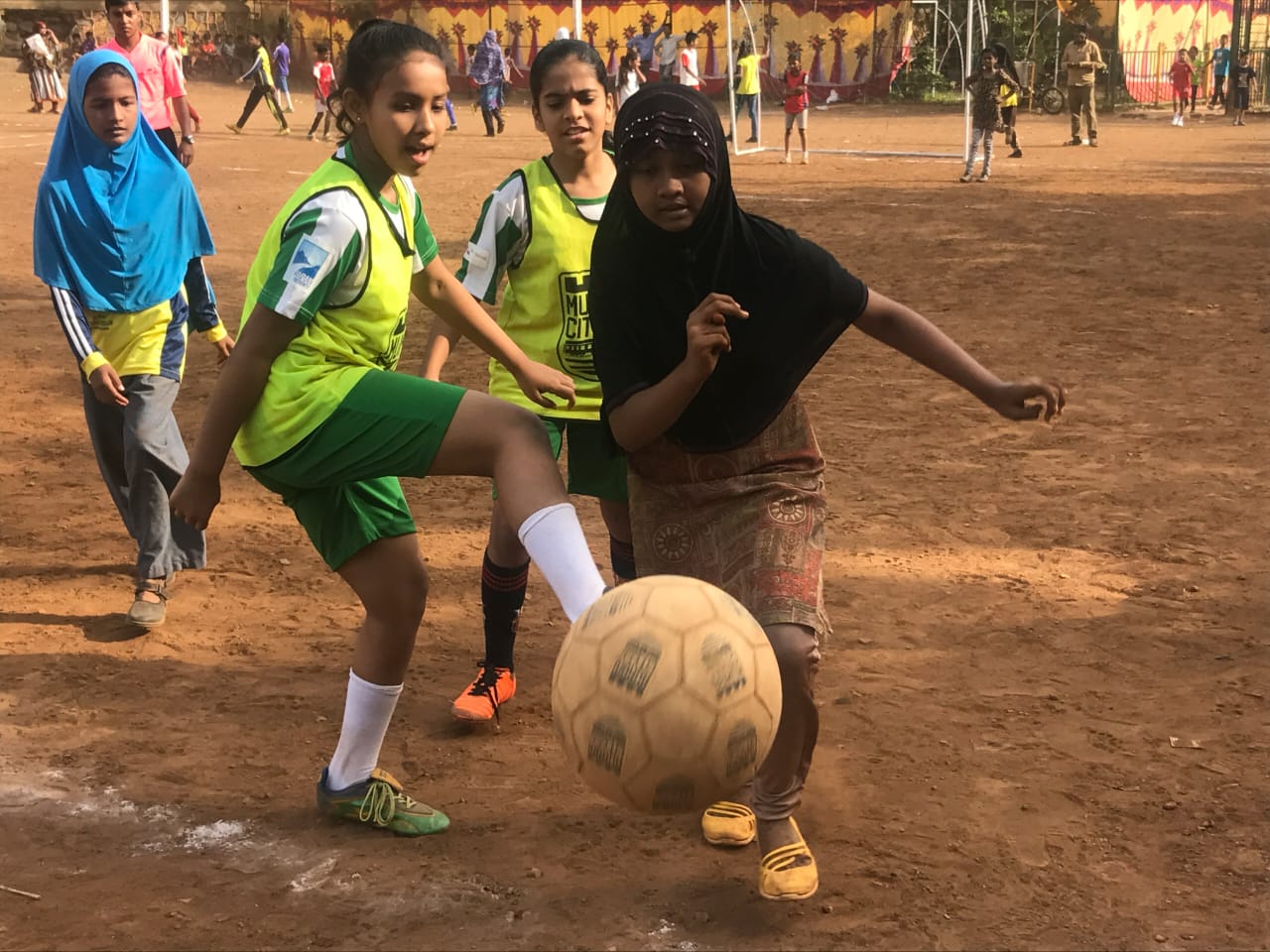 "The girls enjoyed this experience. The fact that I came from the Muslim community helped me forge these bonds. Moreover, the mothers were so enthusiastic. One day, all of them came in their burqas asked me to train them. Besides taking care of their children and husbands, they wanted to do something for themselves," she recalls.
Also Read: How Ladakh's 1st Gynaecologist Changed The Face of Women's Health in India's Cold Desert
She formulated a small exercise regimen for the mothers helping them resolve their back, hands, neck and leg muscle concerns.
Even before the kids arrived for camp, Tanaz recalls that the mothers would be present, asking her what exercises should they do for the day. On the last day, these mothers were apprehensive about what they were going to do after she left. Responding to their concerns, she encouraged them to form their groups and conduct these exercise session, sparing 30 minutes each day.
"I even gave them my number and told them if any problem came up they could call me. Even today, some of these ladies call me in the event they have a back or neck pain, and ask what exercises they should do," says Tanaz.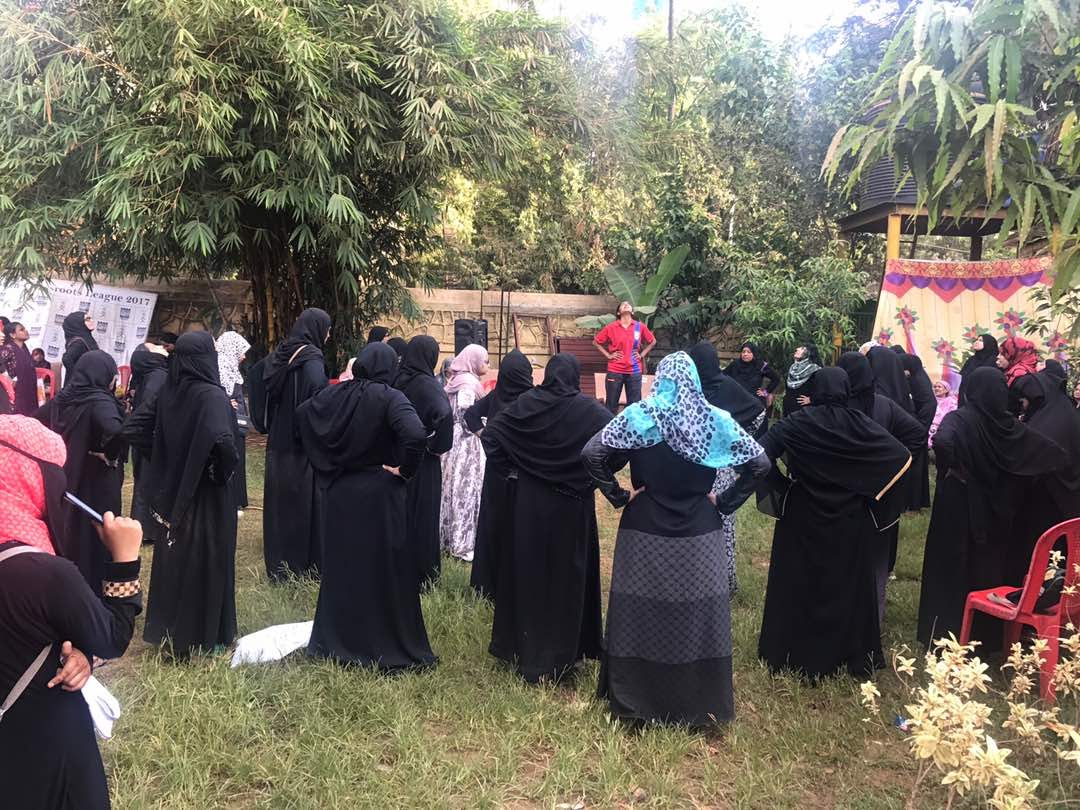 However, a significant consequence of this camp was that the local school there started their own girls' football team, and Tanaz helped them get coaches.
Message to young girls
India has a plethora of women athletes who have arguably done more for sports than their male counterparts in recent years.
Having said that, many young girls who want to pursue sports are often discouraged by conservative elements in their homes, families, societies and communities. It does take them real courage to stand up and make themselves counted.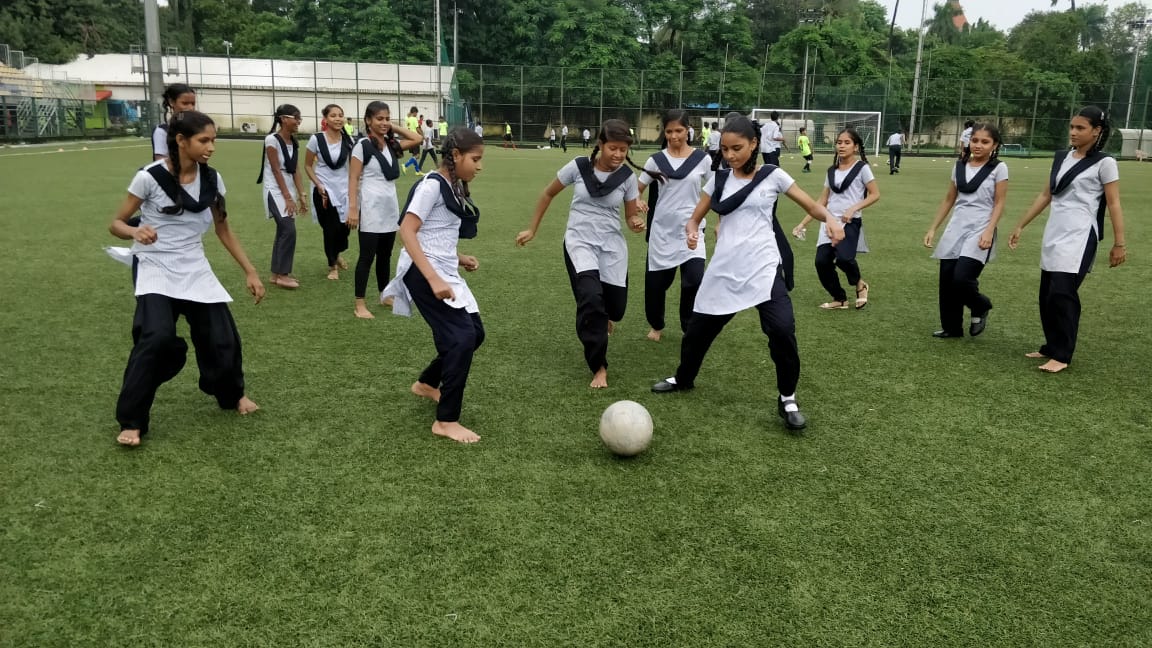 "All you need is to take that first brave step when the entire world is telling you 'no, it's not possible.' Just go out there and perform. Doing is what matters. Succeeding and failing are part and parcel of these endeavours, but if you don't try, you have done nothing for yourself. People will have thousands of things to say, and will pass judgement, but do not believe them. Just focus on yourself. Believe in that little voice within you, which knows very well what you need to do. No one knows it better. The rest will follow," she says.
These are, indeed, words to live by.
(Edited by Gayatri Mishra)
Like this story? Or have something to share? Write to us: contact@thebetterindia.com, or connect with us on Facebook and Twitter.