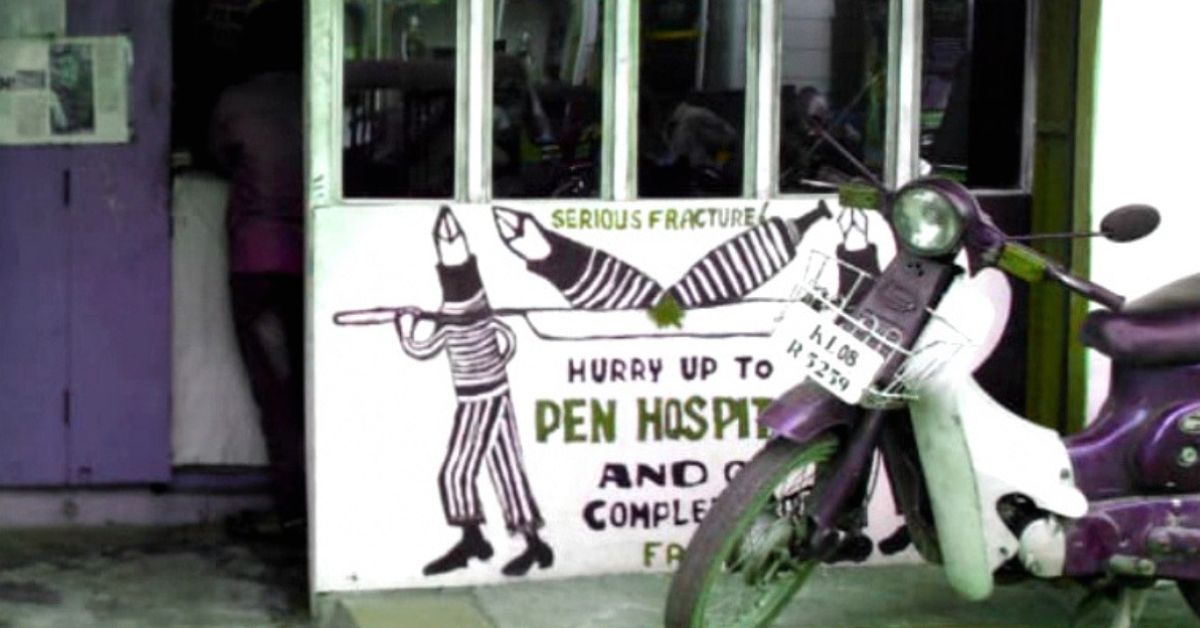 The signboard outside this hospital carries a hand-painted illustration that is even more epic: a broken fountain pen being carried on a stretcher by two compounder fountain pens!
I still remember my first ink pen that an aunt gifted to me. It wasn't the prized 'hero' pen, but for the nine-year-old me, this dollar-patterned pen marked a significant milestone: bidding goodbye to pencils forever and with that, inching closer to secondary school, officially.
Trust me; it was a big deal back then.
I'm not very sure if the current generation can relate to the romanticism surrounding ink pens. But for many, a prized ink pen was as inherent in their lives as a smartphone is for most of us now.
Talking about ink pens, did you know that in the lanes of Thrissur, Kerala, a rather unique kind of hospital has been offering its services for the past 40 years?
Before you begin to wonder why I am bringing together two seemingly unconnected areas in a single sentence, let me tell you that the patients of this hospital are pens and the doctor has been treating them all since 1979!
Welcome to the Honest Pen Hospital.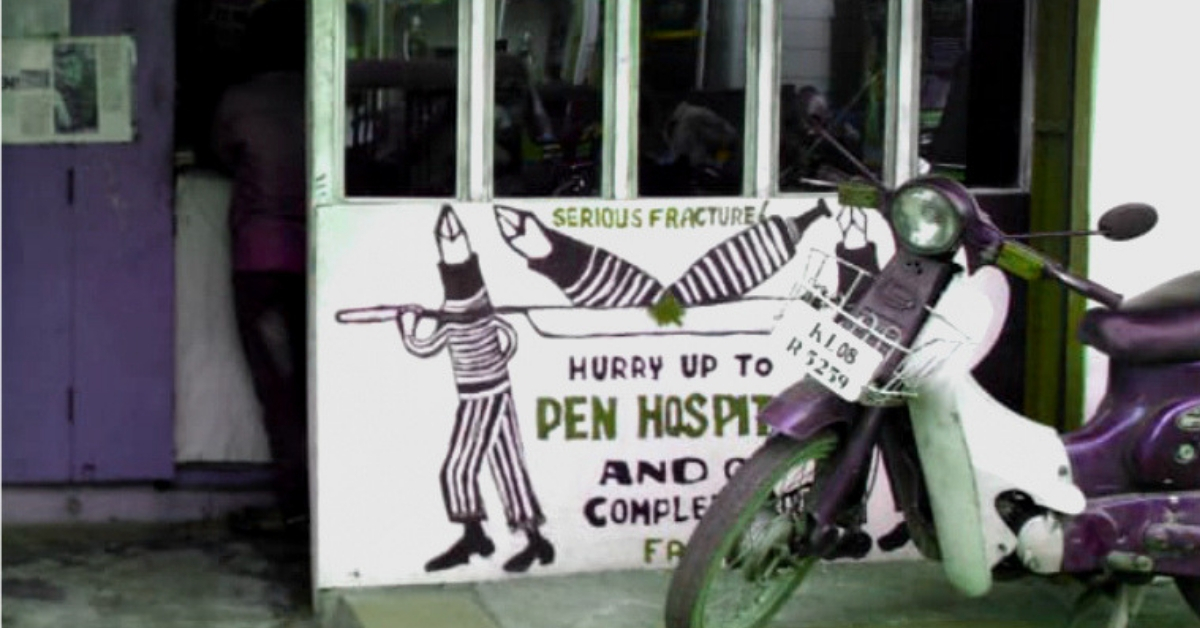 The signboard outside this hospital carries a hand-painted illustration that is even more epic: a broken fountain pen being carried on a stretcher by two compounder fountain pens!
At 'Doctor' KA Nassar's pen hospital, you will be able to find all kinds of pens. Contrary to the idea that cheap and disposable plastic pens have phased out ink pens, he manages to find customers lining up for 'consultations' every single day. However, he doesn't charge any 'consultation' fees.
From civil servants, film stars, scientists, politicians, doctors, teachers to students, people tend to hold on to that one fountain pen that shaped their lives. The small 'hospital' shop is teeming with every type of repair equipment that you can come across. In addition to a diverse collection of pens from France, US, Japan and even Germany, his collection ranges from the cheapest ball-pens to international brands that are easily priced in thousands.
Just for your information, the far-ranging types of pens that Nassar has in his shop include fake note detecting pens, pens equipped with watches, cameras, mini light bulbs and calculators, others that have a seal, and still others that come with erasable ink as well as highlighter ink!
If you look closely, Nassar's hands carry fading yet discernible ink stains, owing to years spent in repairing his 'patients'.
At any given time, this man would have hundreds of pens on his desk for repairs, but even then, he'd make time to speak to anyone with concerns about their pens and would share esoteric tips that you'd seldom come across on the care and maintenance of pens.
Nassar's tip for keeping your pen healthy: "You should use your pen daily, or else ailments will crop up.
How did this man come to open a pen hospital? It was initially his father, Koluthu Parambil Abdulla, who opened the Honest Pen Hospital, back in 1959.
Besides the common folk, eminent personalities like Indira Gandhi as well as her son, Rajiv Gandhi had sought the services of Abdulla at one time.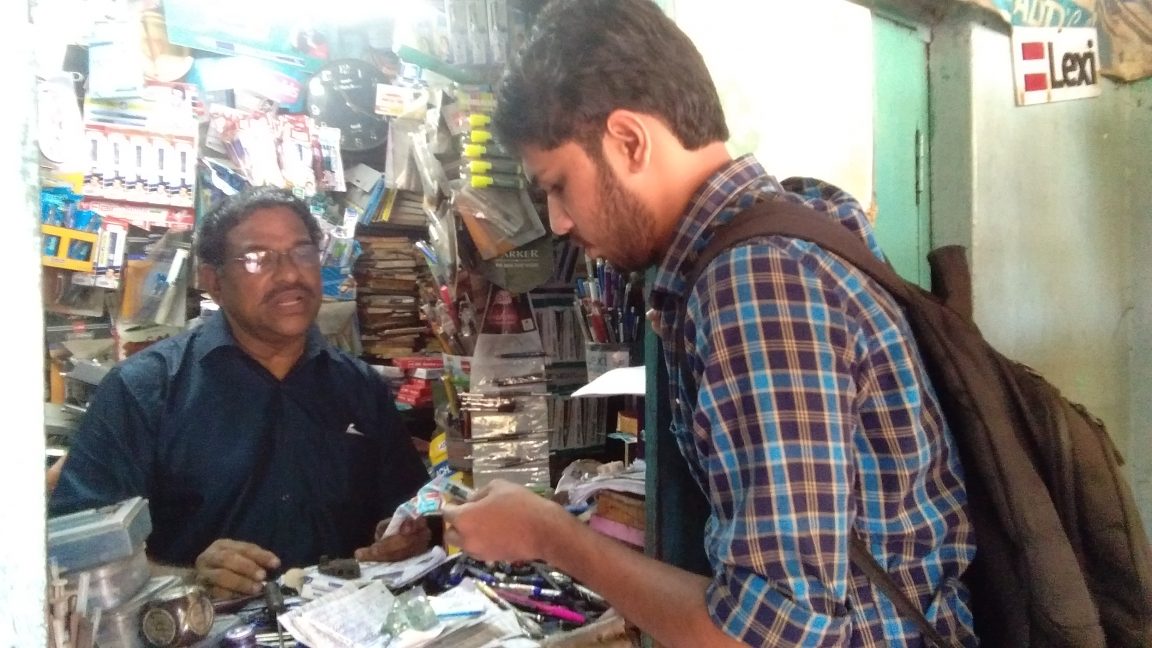 "The fact that my father started something as unique as this quite fascinated me right from childhood. I used to study in a school that was opposite to my father's shop, and every day, during lunch breaks, I'd go to observe my father and his skill with pens. Just by looking at them, he was able to figure out what was wrong with them," Nassar tells The Better India (TBI).
Nassar feels that his father's love for pens passed down to him. As time went by, he would frequent the shop more often until one fine day, in 1979, he took over the work that he had grown up observing.
More than repairing pens, what brings Nassar joy is to meet people who share the memories of their pens with ardent fondness.
"It is perhaps my undivided attention that brings ease to people still attached to their ink pens in a time when these have little value. Money was never a determinant. I love the emotions people attach to their pens. There are those for whom it brought recognition and even jobs, then there are those, for whom it was a gift from a loved one or those who received them for excelling in exams. It is quite thrilling to hear these trips down memory lane, and you'd find no better listener than me," smiles Nassar.
While his father got the rare opportunity to fix the then Prime Minister Indira Gandhi's prized possession, Nassar's tryst had been with none other than the former President, APJ Abdul Kalam.
The man had sought Nassar's services himself, after hearing so much about his 'curing' abilities and Nassar did not fail to deliver.
Nassar's expertise with pens doesn't end at repair or maintenance but also recommendations. This pen-doctor can guide you through buying the right pen, based upon your liking, occupation and even your handwriting!
"Pens are like babies. The love and concern that any parent would have for their offspring: that's how you should treat your ink pen; otherwise they'll fall sick," says the man, who has fixed lakhs of pens till date.
One thing that bothers Nassar is the crisis that disposable, single-use pens and their widespread use have brought to the environment. To counter that in his capacity, he collects the discarded pens and re-sells them by replacing the refills. "That way, they'll be used again and reduce the waste burden. I'd still vouch for ink pen usage, as they're long lasting and not detrimental to the environment," Nassar says.
While the entire world has moved on to the digital sphere, we might wonder from where Nassar manages to procure clients.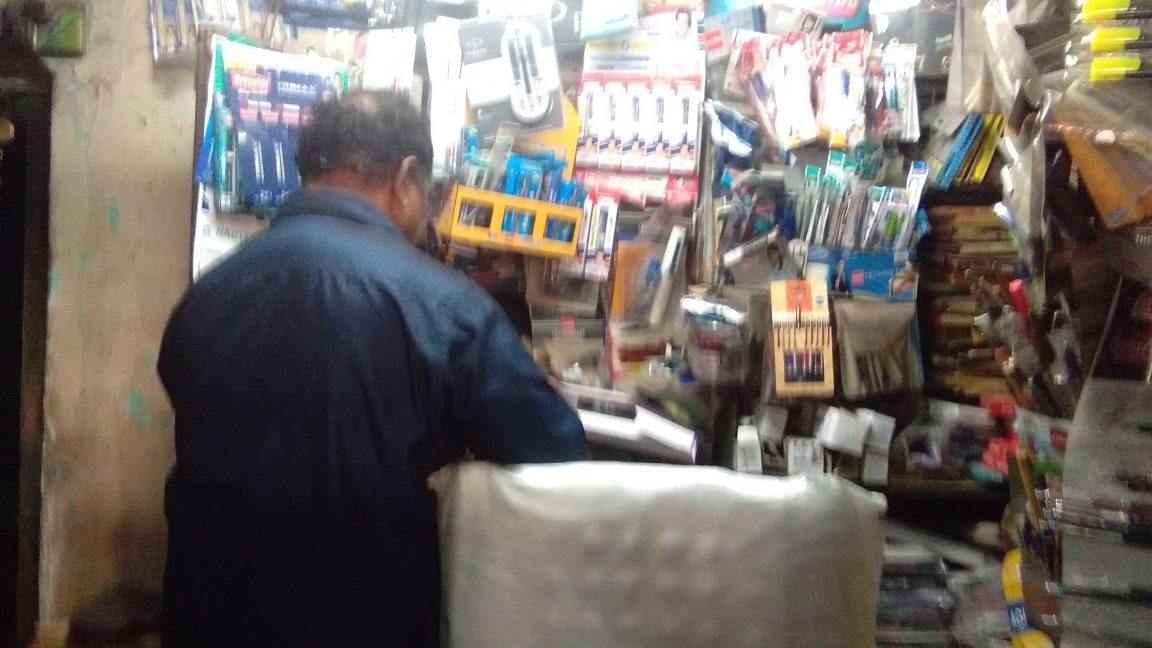 "Times have indeed changed, and I've heard a lot of people saying that the usage of ink pens has died down, as single-use refill pens are more convenient. However, you will neither hold any of these pens close to your heart nor will the emotions flow from the nib to the paper, the way it does with an ink pen. That feeling is irreplaceable, and nothing can beat that. For the aficionados of ink pens, this feeling will never fade, and for them, my doors and ears will always be open," he concludes.
---
You may also like: Kerala Girl Collects Discarded Bottles From Dirty Lake, Upcycles Them Into Decor!
---
If you have an ink pen that has fallen ill, you know where to go! Just remember, the consultation hours are between 10 am to 6 pm.
(With inputs from Ramseena Umaiba and MB Jayasree)
(Edited by Saiqua Sultan)
We bring stories straight from the heart of India, to inspire millions and create a wave of impact. Our positive movement is growing bigger everyday, and we would love for you to join it.
Please contribute whatever you can, every little penny helps our team in bringing you more stories that support dreams and spread hope.