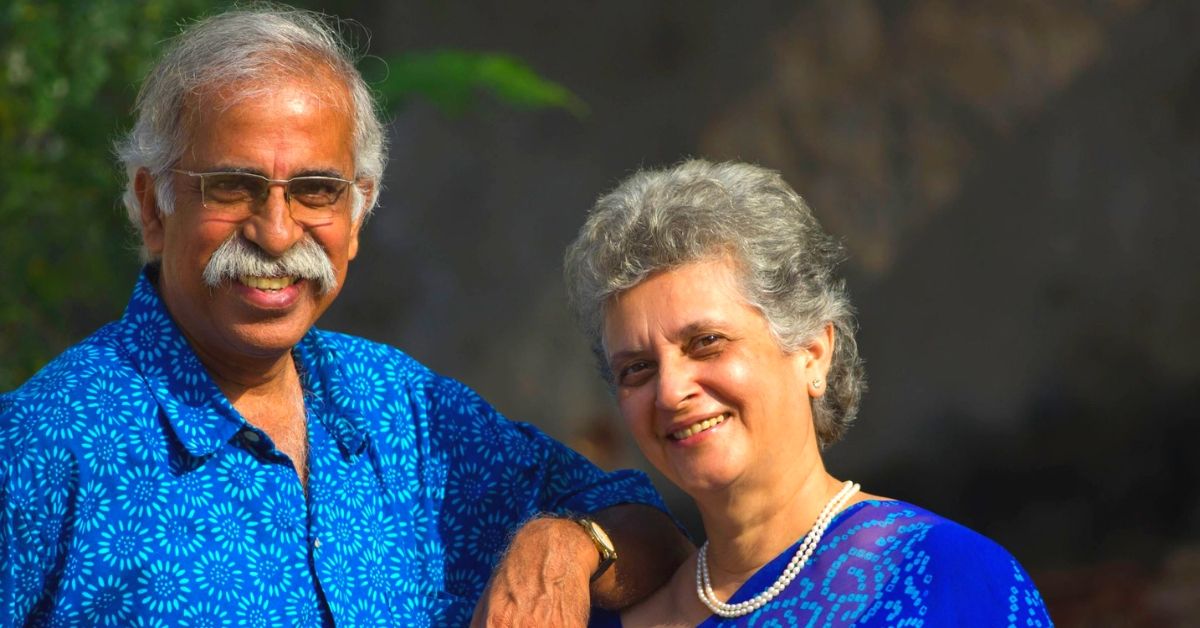 Apart from fighting corrupt politicians and the mining mafia, Norma and Claude Alvares are also responsible for the Supreme Court's order against illegal mining in the State. #Goa #Respect #RealLifeHeroes
Without the efforts of Padma Shri awardee Norma Alvares, an environmental lawyer and her husband Claude, Goa would have most likely failed to retain its natural charm and a significant chunk of its ecological heritage.
For more than three decades, the couple has fought hundreds of legal battles in the High Court (HC) and the Supreme Court (SC) on a variety of issues ranging from protection of coastal ecology and forests, mining devastation, and unplanned urbanisation among others, while simultaneously campaigning extensively on these issues with their non-profit NGO, the Goa Foundation.
Till this day their home in the north Goa village of Parra remains open to those seeking guidance in their battles to protect the State's pristine environment. It was the Goa Foundation's efforts that eventually resulted in the Apex Court of India issuing a historic ban on the rampant illegal mining in the State, which had devastated vast swathes of Goa's ecosystem.
The couple had met in Mumbai sometime in the 1970s while doing their graduate studies. "When we got married we decided to get out of Bombay. We wanted to give our skills to rural India," says Norma, speaking to The Better India (TBI).
Their initial goal of working in rural Bihar and Maharashtra gave way to Goa, where they had friends. "For five years, we lived in a very remote Goan village at the foot of the Western Ghats and ran a rural development project. By the end of our stint there, we realised that the locals had their values and lifestyle that were environmentally sound. They didn't need us to 'develop' them. All they needed was marginal assistance," recalls Norma.  
With the young couple involved in farming and Norma being home-bound for long spells due to her pregnancy, she decided to pursue law which she felt would help her with the kind of developmental work she wanted to take up in the rural areas of the country.
Plans changed, however, when their project in the village got over and they moved to live in another village, this time much closer to the city. By 1985, Norma had obtained her law degree but not being interested in a legal career as such, she found herself at the crossroads.
"Do I pursue the education route with which I am already familiar, or do I work the legal arena – and how?" was the choice she recalls she had to make.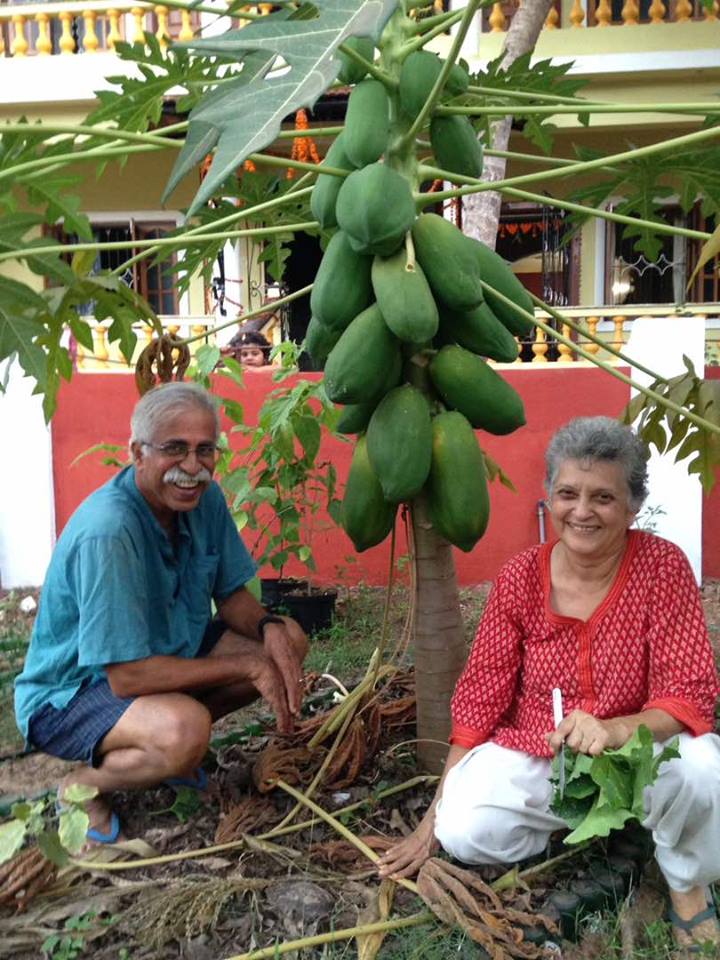 That decision came easily and without much debate when, in the following year, the Parliament passed the Environment Protection Act, 1986 (EPA), a landmark moment for environment protection in India. "During our work in the villages of Goa, I realised why a good environment was so important for the village to survive especially when cut off from Govt facilities. And now here was a law making it mandatory for everyone to protect the environment. The law just needed to be enforced. As a lawyer, I could certainly try to do that," is how she recalls she made up her mind to practice law.
In the 1980s, they met other Goans who had begun to fight and protect certain sections of the beach area and in 1986 their Goa Foundation was set up comprising of Goans who were willing to fight to protect the ecology of Goa. The law degree naturally came in handy to take the battle to the courts when campaigning, submission of memoranda and public dharnas were not enough.
Protection of Goa's Coast
It was in 1987 that the Foundation filed its first PIL to save the coastline's once-pristine rolling sand dunes from miners issued permits to extract silica sand.                                  
According to a Geological Survey of India report of 1979, "The exploitation of sand in the fragile coast will lead to inundation leading to the spreading of tidal marshes, which in turn, will pollute the precarious groundwater table causing hardships to the local inhabitants, retard agriculture and destroy the natural scenic beauty for which Goa is so famous."
With Norma still getting to grips with practising law, Advocate Ferdinho Rebello represented the Foundation and successfully argued the case in their favour against mining lease owners. Rebello was later appointed as a judge of the Bombay High Court.
In 1987, the Govt of India opened up four coastal stretches in the country for tourism promotion – Goa being one of them. 13 resorts were approved in 1987 in beautiful, hitherto untouched beach areas. There were of course restrictions in the approvals but these were being violated with impunity. The Foundation took the resort developers to court – the first case being filed in 1988 against Ramada Hotels which had constructed a 24 metre high structure when it was permitted not more than 9 metres.
Ramada also constructed within 200 metres when this area was earmarked as 'No Development Zone' (NDZ). "Adv. Indira Jaising (later Addl Solicitor General of India) fought several of the hotel related cases for the Foundation in those early years and though we could not get them all demolished, we did ensure that the restraining regulations became widely known as also the fact that the Foundation was determined to enforce them."
Enforcement of Panchayati Raj
Five years later, the Goa Foundation and a large community of local environmental protection groups and activists under ECOFORUM, came together against American chemical conglomerate, DuPont, which had big plans to open their Nylon 6,6 project on a vast plateau in Keri village. "DuPont was going to set up a large plant that would produce synthetic fibre for tyres using a material called Nylon 6,6. They wanted to set this up in a pristine area, home to not only water springs critical to local agricultural systems, but it also posed the threat of severe air pollution," Claude tells TBI.
They were an active part of the protest led by the Anti-Nylon 6,6 Committee, comprising of many locals and activist organisations like Goa Foundation. Goa was an entry point for Dupont's expansion into Asia. They had bought off all the local politicians and acquired the necessary permissions from all the authorities. The only permission they didn't have was from the Kerim Village Panchayat, he says.
In April 1993, the Constitution of India had been amended with the introduction of the 74th Amendment Act, thereby bringing in Panchayati Raj. Even the Goa Panchayat Act had been changed to make it mandatory for anyone putting up a factory to acquire special permission from the Panchayat.
"While the corporation knew how to deal with the state administration and politicians, they didn't know how to deal with the Panchayat Gram Sabha, which can be pretty unpredictable, as we witnessed in the Niyamgiri Mine Case against Vedanta," informs Claude.  
At the level of the Gram Sabha, the entire community decides on a project, and it's not just a few village officials. This was the first time the Panchayati Raj made its presence felt in Goa. Despite the consent of the state government and administration, the public was strongly resentful of the industry and compelled the Panchayat to refuse permission to DuPont to construct the factory.
The American chemical giant was eventually sent packing.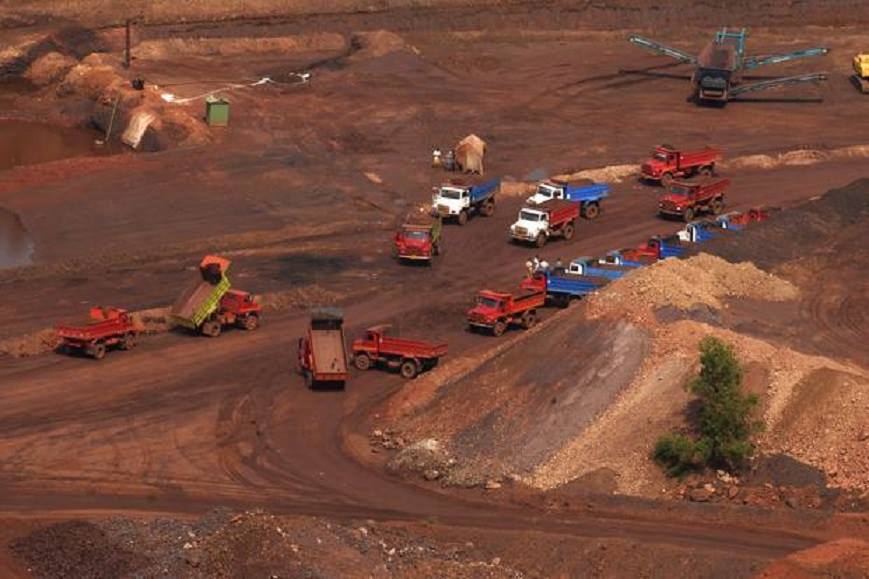 Illegal mining in Goa. (Source: Facebook/Aldrin Coutinho)
Battling Illegal Mining
There is no question that the illegal mining of iron, bauxite and manganese ores has butchered Goa's entire hinterland, destroying paddy fields, forests and water resources, besides causing irreparable damage to local wildlife. This rampant illegal mining, which particularly picked up after 2004, has left behind 850 million tonnes of mud and mining waste all over the mining belt left behind after 8 years of booming exports, claims Claude.   
"All this waste is lying in the form of huge mountains. As a consequence of heavy rainfall, I don't even know how much more of it has gone into the Mandovi and Zuari river beds, which has created another set of serious problems. Nobody is interested in doing anything about this waste matter because this goes beyond the capacity of local authorities," says Claude.
The Goa Foundation has been battling illegal mining since 1992. The first case they filed was against Dempo Mines before the High Court of Bombay at Goa.
"However, judges at the time in Goa felt that they couldn't stop mining because that would mean unemployment for vast numbers of people. I don't think they realised the extent of the environmental degradation caused by it. One could even argue that in the 1990s, the degradation was less intense. But around 2004, the scale of mining operations expanded massively, and the devastation had become extensive in every mining-related area," says Norma, recalling her legal battles in Court.
Together with local villagers they filed PILs on a number of issues including water pollution, water depletion, dust and noise pollution, agricultural degradation, transport hazards, health issues, mine safety aspects, lack of environment clearances, shoddy environmental impact assessments, absence of consent from the authorities etc. Norma feels that their mining-related petitions were admitted because they were able to show the illegality of these operations, but, disappointingly, could get no interim relief from the courts.   
On one occasion, when I pointed out that over 50 mines did not have consent to operate (i.e the license to operate the mine) but were still working, the judge responded by asking incredulously, 'Do you expect me to stop the mines?'
"Instead he gave four weeks time to the authorities to consider this lack of compliance with the law. My argument is that if a person doesn't have a driving license you would not allow him to drive for even a day, obviously did not resonate with the court," says Norma
However, everything changed on September 7, 2012, when the MB Shah Commission report was tabled in Parliament, citing a plethora of illegalities in Goa's mines. These were the same violations that the Foundation had raised in their petitions in the High Court.
On September 10, the Goa government suspended mining in the State, and few days later the Union Ministry of Environment suspended its environmental clearances to all 139 mining leases in Goa.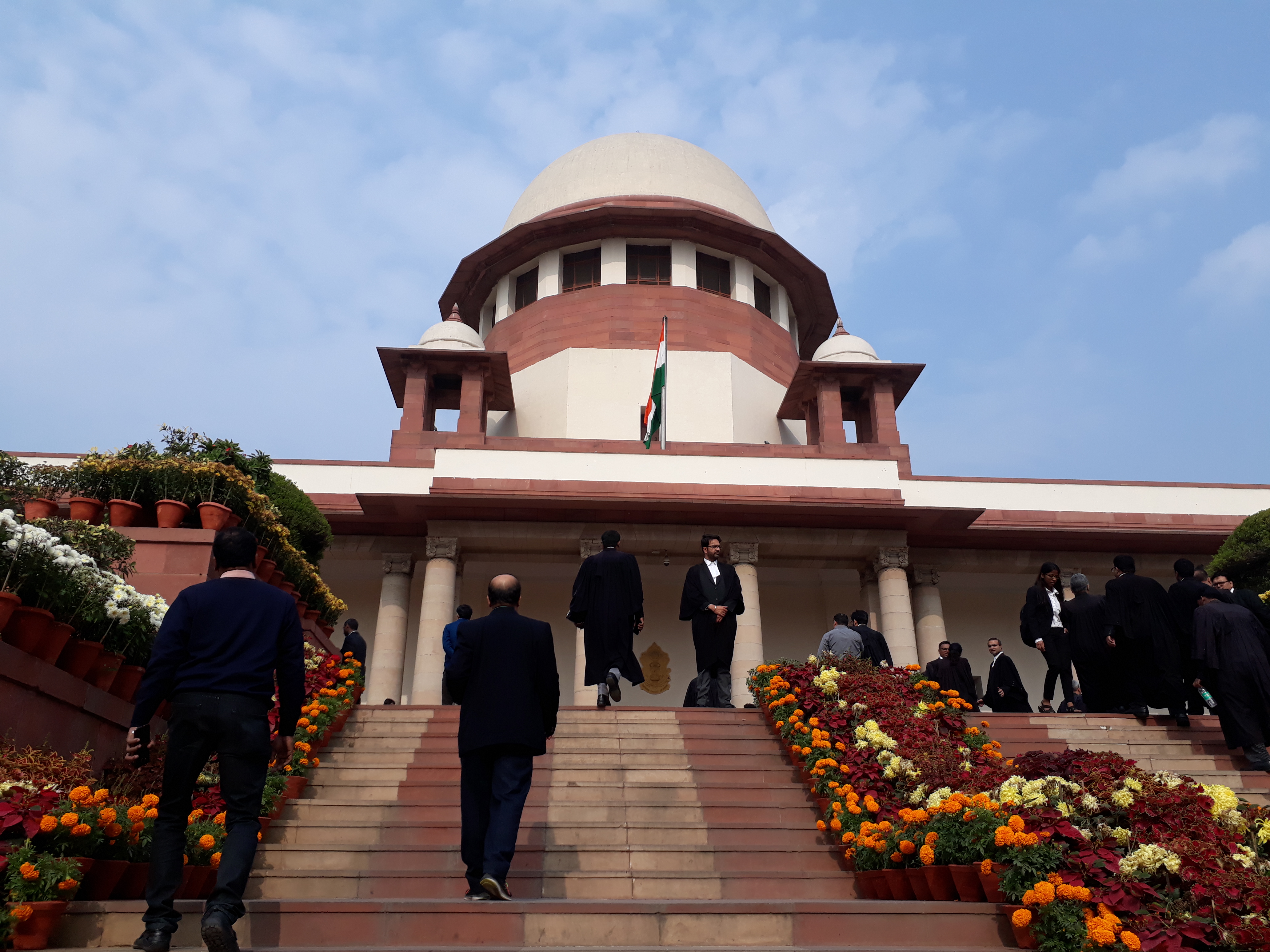 Norma recalls: Here was a unique situation: the Shah Commission Report listed in detail the vast scale of illegalities committed by the mining industry and both the State and Central governments had responded to it by temporarily restraining the mining industry. At the same, the Foundation had 18 PILs pending in the High Court on these very issues but we had obtained no reliefs at all. We felt it was time to take the report to the Supreme Court and place all violations before it in one petition and say that something has to be done about the way mining is destroying Goa. \
"Now, you can't go to the Supreme Court if you have matters pending in the High Court on the same subject. So, Claude and I discussed what is the point of waiting to get a judgment, even in our favour, after 40 years when all the ore has been extracted? Better to withdraw all our 18 petitions from the High Court and move the Supreme Court instead," shares Norma.
On September 25, the couple filed a PIL alongside an annexure of the Shah Commission report. They listed all the pending petitions they had filed before the High Court and informed the Apex Court that They were withdrawing them all. It was a gamble. But the couple simply could not pass up this golden opportunity.
"Upon accepting our petition on October 5, 2012, the Court suspended activities under the mine leases in which the Shah Commission detected the violations. The Court knew that our organisation had pursued this matter for 20 years, and that we hadn't come riding on the back of the Shah Commission, although it was our primary annexure. But we had done our research into the matter. That's why the Court took our petition seriously," says Norma.
The Court also directed its Central Empowered Committee (CEC) to look into mining illegalities in the State. During the hearings, the government stalled for time to file their replies, but the Foundation had intimate knowledge on all things mining related.
"With 18 petitions, we had our knowledge repository. The Shah Commission report was just a booster for us, affirming all that we knew. We had all our documentation ready and were prepared to counter anything thrown at us by the government. We didn't have to file RTIs, didn't have to do any research, we possessed entire volumes of material for the case," she says.
On April 21, 2014, the three-judge Bench of the Supreme Court headed by Justice A.K. Patnaik passed an unprecedented judgement, ruling all mining activity post-2007, illegal in the State. With the ink barely dry on the decision, the mining companies sought to "circumvent the ruling of the Supreme Court by approaching the High Court for directions to the State Government to process applications for a second renewal of mining leases for which stamp duty was already paid," says this Goa Foundation description.  
Although the Supreme Court had made it abundantly clear that no renewals for the then existing leases could be made, the High Court reversed the decision in an unusual case of judicial overreach. This led to the State Government granting en masse second renewals for 88 mining leases in November and December 2014.
Undeterred, the Goa Foundation pursued the matter doggedly for another few years before a Bench led by Justices Madan B. Lokur and Deepak Gupta slammed the door shut on the mining mafia in February 2018.  "The primary beneficiary [of illegal mining] was, of course, the mining lease holder, a private entity, and the price was paid by the average Goan who had to suffer a polluted environment and witness the damage to the State's ecology," states the Supreme Court in its judgment.
Yes, the mining industry has come to a halt, but the impact on locals who found employment in these mines has been significant. Somewhere between 10-20,000 people, who were either directly or indirectly employed by these mines, have lost their jobs.
"But the government has been foolish in not resolving those problems. They have the money to do so, amounting to nearly Rs 200 crore in the District Mineral Foundation set up as a result of our petition in the Supreme Court. Except for one village, where the government spent about Rs 20 lakhs, the rest of this vast sum remains unused, despite this fund being available for more than two years," says Claude.  
In Odisha, the government recovered Rs 17,000 crore from miners for illegal mining, but in Goa, the govt refused to collect even a single rupee though it had issued notices seeking recoveries of at least Rs 3,500 crore for violations." The Supreme Court has time and again asked the government to recover that sum. "That judgement was passed in February 2018, but till today there hasn't been a single effort to collect even a rupee from the miners because of their control over the government," he adds.  
It's evident that the couple isn't against mining, but how it was done illegally leaving a trail of destruction behind. Unless the respective State and Central governments get their act together, the mining industry in Goa will remain unconducive to growth. Also, thanks to their petition, the Centre was forced to pass The Mines and Minerals (Development and Regulation) Amendment Ordinance, 2015. "Thanks to it, the entire country is forced to go into auctions and mines can't be given away cheaply or freely as it was once done in the past," says Claude.  
Beyond court battles  
After fighting many battles in Court, the couple is reducing their legal work, although there are still petitions coming up in the courts. Their focus has shifted to outreach and education.  
In 2004, they set up Green Goa Works Company, a non-profit, which would work exclusively on providing services to housing and estates on how to treat and convert waste into manure, and sewage into a resource for plants, says this description.
A lot of influential people got involved in Goa Green Works, including famous textile designer Wendell Rodricks.
"Our basic specialty is waste composting, particularly kitchen waste. Earlier, we worked extensively with the government on garbage management, but we have reduced our activities with them. They don't seem keen on seriously doing anything about garbage," says Claude.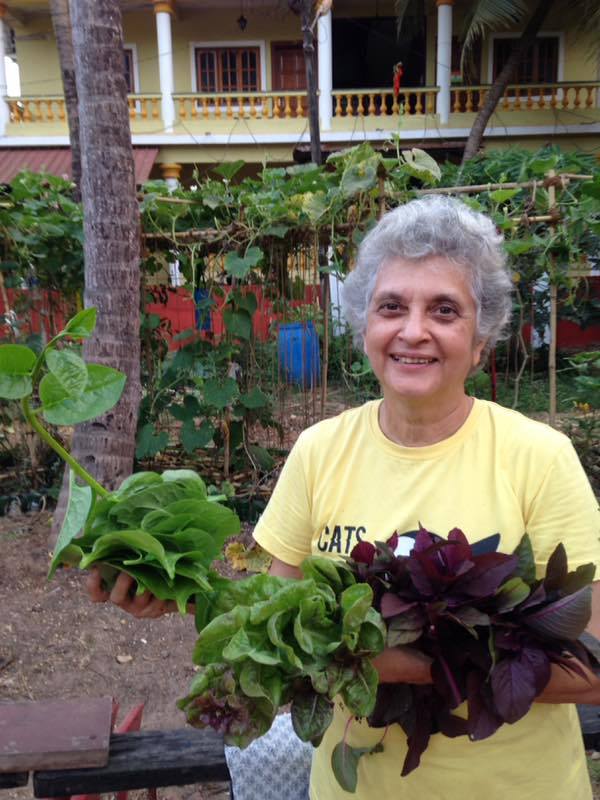 For example, they established the only methane generation unit at the Margao Municipal Market, supplying gas to three to four restaurants using market waste. They had set up an excellent plant with another company and put in sufficient gas for the restaurants. "When left to the government, they just didn't seem interested in maintaining it," he says.
"We have stopped working with all municipalities, scaled down, and allowed our green shop to flourish. We have a mini market for ecosystem-based products like toothbrushes made from bamboo, organic food, composting khambas, different types of soaps, etc. We also market a lot of organic grains, organic pest repellents and effective microorganisms (EMs) for cleaning and cropping. We set up composting units for companies, individuals or canteens as well," he adds.   
Besides, the couple is the mainstay of an NGO which runs the Other India Bookstore in Mapusa town, a one-stop shop for books on the environment, some of which you wouldn't find anywhere else. You can order these books via mail order. They even set up the Other Press India, a small publishing unit which publishes "alternative literature" on subjects including organic farming, home-schooling and wildlife.  
They have also done remarkable work to document Goa's environment. The Goa Foundation's 1993 citizen's report of Goa's ecology and environment called "Fish, Curry and Rice", is a standout, going into several repeat editions.
Hopes and Fears
Claude believes that the local government has neither the capacity nor the incentive to fix any of Goa's significant environmental challenges, which is now having a direct bearing on the State's tourism – a major source of income. Last year, the hotel occupancy rates in the State during peak season had dropped by 50-60 per cent, according to some reports.
Many blamed it on the high room rates and lack of safety for women, although a growing garbage problem, particularly non-biodegradable plastics, is also a grave concern.
"The fate of tourism in Goa is grim. Unfortunately, even the industry associations haven't quite taken cognisance of these problems because they think the government is going to bail them out. Moreover, a lot of local industries in and beyond tourism including village level contracts have gone into the hands of people from Kashmir, Rajasthan, Karnataka and Gujarat. All the workers are coming from other States," says Claude.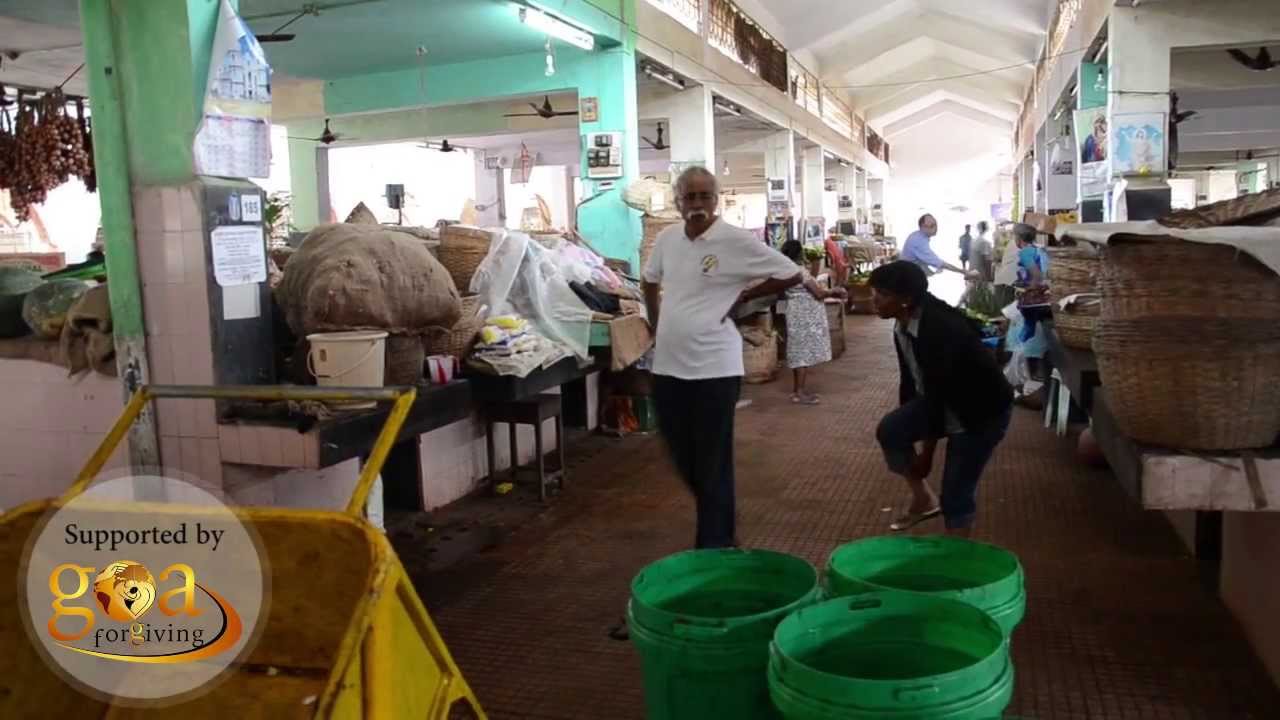 There is no sense of ownership of the local environment. Most young Goans have begun migrating from the State. There is a great deal of frustration. Nonetheless, there are some non-profits, activists, commercial establishments and tourists groups who are trying to reverse the tide, frustrated with the administration.
"There is a possibility that things could change, but my wife and I are at that stage of our lives where we have done what we wanted to do. We are satisfied with the work we have done," says Claude.
Norma, meanwhile, seems a lot more hopeful.
"Nearly 20 years ago, many people were very complacent about the environment, and not supportive of Goa Foundation's work. Today, practically every village is coming over to our office with some complaint or the other, asking for help," says Norma.
---
Also Read: 'Golden' Pune Couple Left Everything Behind to Transform Remote Manipur Village!
---
More importantly, she believes that the facade of economic 'development' promising industry and jobs has fallen apart in the eyes of the people.
"Today, the local populace is asking its elected representatives and candidates what's the point of bringing these factories, when they don't bother to skill Goans in these areas, in order to get employment but they damage the little we have in terms of natural resources. The lies of the government delivering on jobs and industry have fallen apart in Goa. The people's message now is 'don't touch this pristine region anymore'. At least let us have our clean water and air," she claims.          
(Edited by Saiqua Sultan)
Like this story? Or have something to share? Write to us: contact@thebetterindia.com, or connect with us on Facebook and Twitter.
We bring stories straight from the heart of India, to inspire millions and create a wave of impact. Our positive movement is growing bigger everyday, and we would love for you to join it.
Please contribute whatever you can, every little penny helps our team in bringing you more stories that support dreams and spread hope.