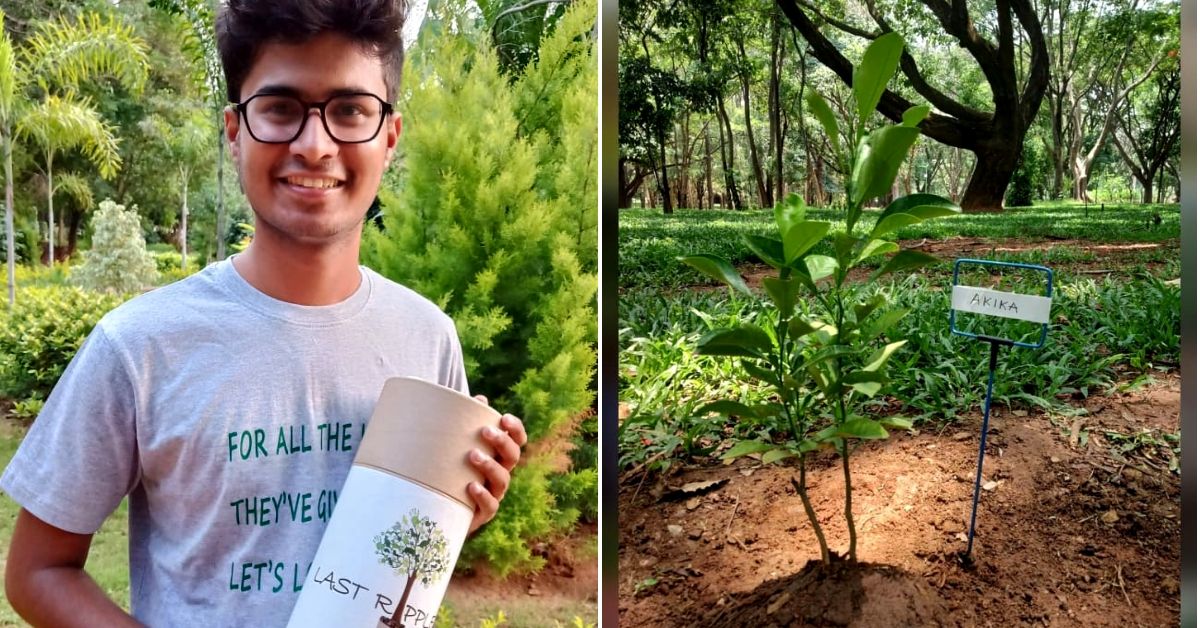 Honouring beloved pets in a way that their memory lives on, Pramodh Chandrashekhar hopes to create memory forests instead of graveyards! #Innovation #Heartwarming #LiveGreen
When Zidane, my eight-year-old dog, got infected by rabies, his behaviour changed overnight. Where he would earlier rest his head on my lap and demand unlimited kisses, he was now restless and irritable. He would even bare his teeth and growl so loudly that the neighbours could hear him.
When it was time to let him go, I reasoned that it was a humane decision, and it was better for him to rest in peace than suffer so much.
The loss of a pet can be a very intense experience, and we often don't know the best way to honour them at the time. Zidane will forever have a place in my heart, but the one regret I have about the decision is that we could have bid him goodbye in a better manner.
Inspired by a very similar emotion, Pramodh Chandrashekhar, an entrepreneur in Bengaluru started Last Ripple—an initiative which turns your beloved pet, who has passed away, into a living, breathing shrine.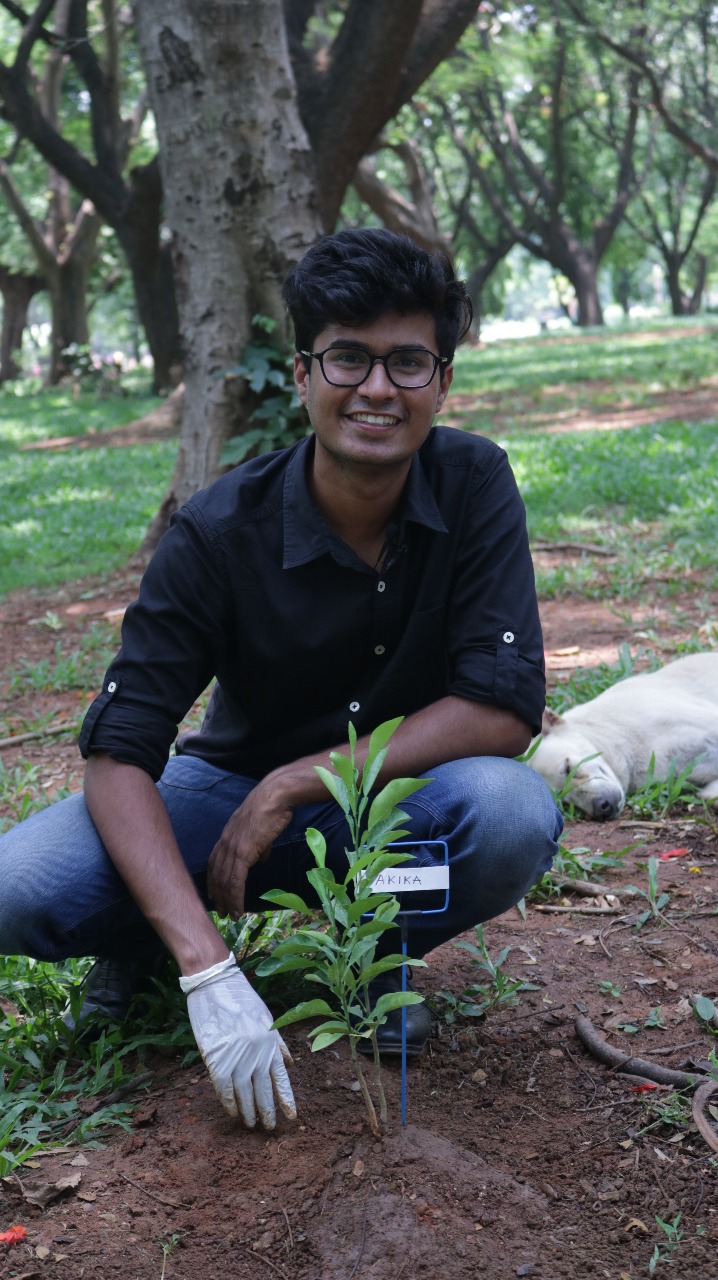 "My dream was to become an entrepreneur, and I wanted my career to make a difference to the society. In March 2018, I gave myself a year to fulfil this plan, but little did I know that inspiration would come to me in a very unfortunate way within a month. My grandmother passed away in April, and as we were performed her last rites, I wondered if there could be a way to make the rituals meaningful to the family's sentiments, while also being eco-conscious," says Pramodh to The Better India.
Driven by a compelling motive, he started researching eco-friendly ways of bidding goodbye to a loved one, and also honour their memory.
The Capsula Mundi project turned out to be a revelation for him. Based in Italy, the project aims to propose organic burial pods, as an environmentally sustainable alternative to coffins. The body is placed into an egg-shaped biodegradable container and buried underground, and a tree-seed is planted directly above it. Thus, it becomes a nutritional source for the tree.
You can choose to bury the dead in a fetal position in this seed or cremate them and bury their ashes in a smaller sized pod.
"How pure is it to let your family make the world a better, greener place to be?" the 19-year-old tells TBI. "While some countries are bouncing the idea of planting a tree for every death, the Italian idea stayed with me.
I was also confident that it would work wonders in an urban place like Bengaluru which has fast changed from being the garden city to the 'Silicon Valley' of India," he adds.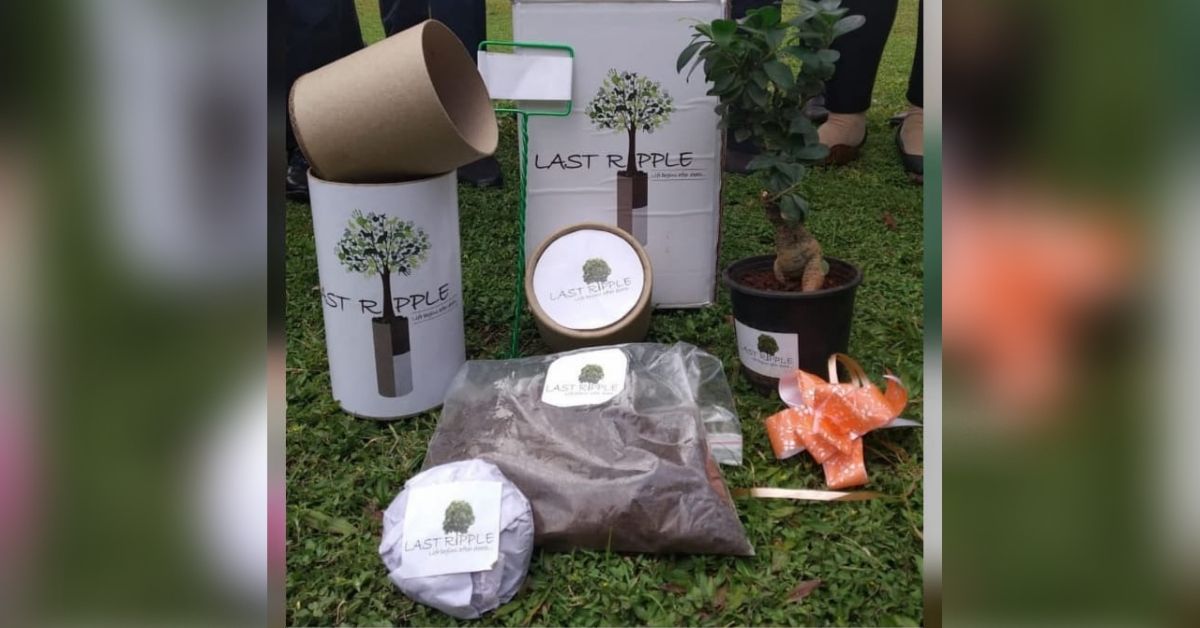 Thus began Last Ripple in December 2018.
The venture which is still in its initial phases offers biodegradable urns where you can bury the ashes of your loved ones. Currently, they cater only to pet parents.
"We have partnered with the only pet crematorium in Bengaluru and speak to the pet parents about our initiative. Some of them find it beautiful and have come forward to turn the ashes of their pets into plants. Within the first week of our venture, we were approached by a Bengaluru-based family who had lost their beloved dog, Leo. They requested us to plant a Hibiscus plant in his urn," Pramodh shares.
Since its inception, Last Ripple has carried out 16 plantations—14 in Bengaluru and one in Chennai and Mumbai each.
While most parents prefer a bonsai plant, which they keep inside their home, those who believe that the ashes of the dead shouldn't be in the house prefer planting the trees elsewhere.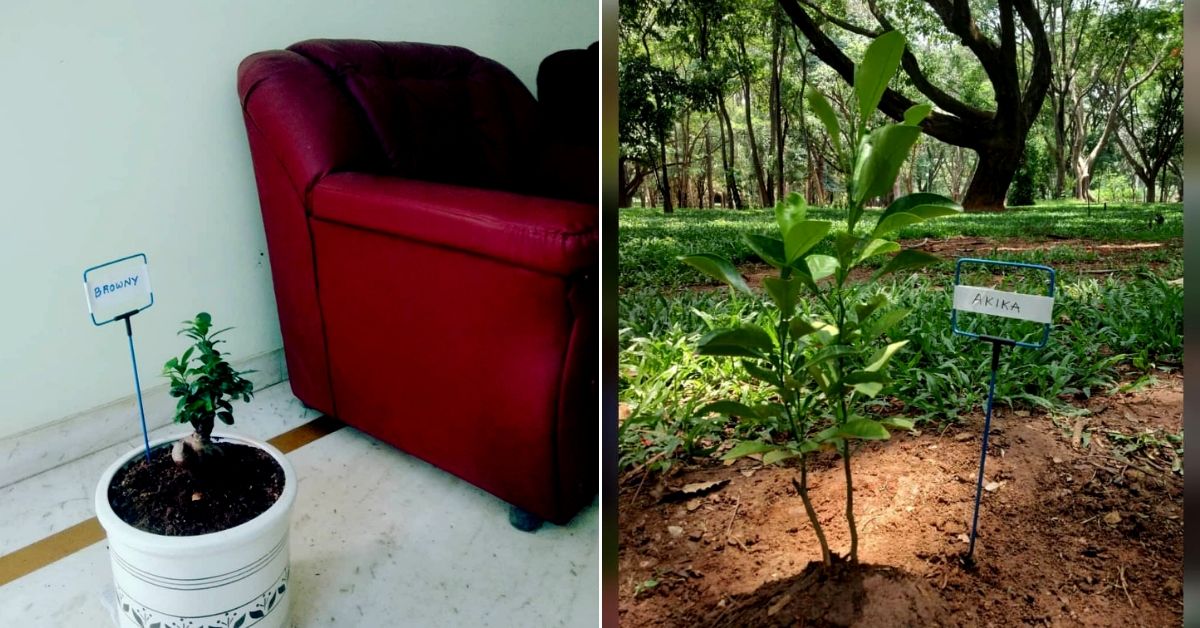 Pramodh has also partnered with his alma mater, Christ University, as well as some NGOs around Bengaluru to help him with the space needed.
Each urn by Last Ripple is made from organic plastic that is biodegradable and has a low environmental impact. The ashes are placed at the bottom and covered with soil and minerals that will help the plant to thrive.
---
You may also like: 3 Steps Helped This Bengaluru Society Cut Their Rs 16 Lakh Water Bill by 52%!
---
For the environment, it is another plant providing respite in a time of impending climate crisis. For you, it is a meaningful tribute to your pet, which will allow their memory to continue on and on.
If you wish to seek the services of Last Ripple, you may call Pramodh on 9742963886 or email him on pramodh049@gmail.com.
Additionally, you can visit the website for more details. Considering the nature of his work, Pramodh is quite active on all three mediums.
(Featured image courtesy: Pramodh Chandrashekhar)
(Edited by Gayatri Mishra)
Like this story? Or have something to share? Write to us: contact@thebetterindia.com, or connect with us on Facebook and Twitter.