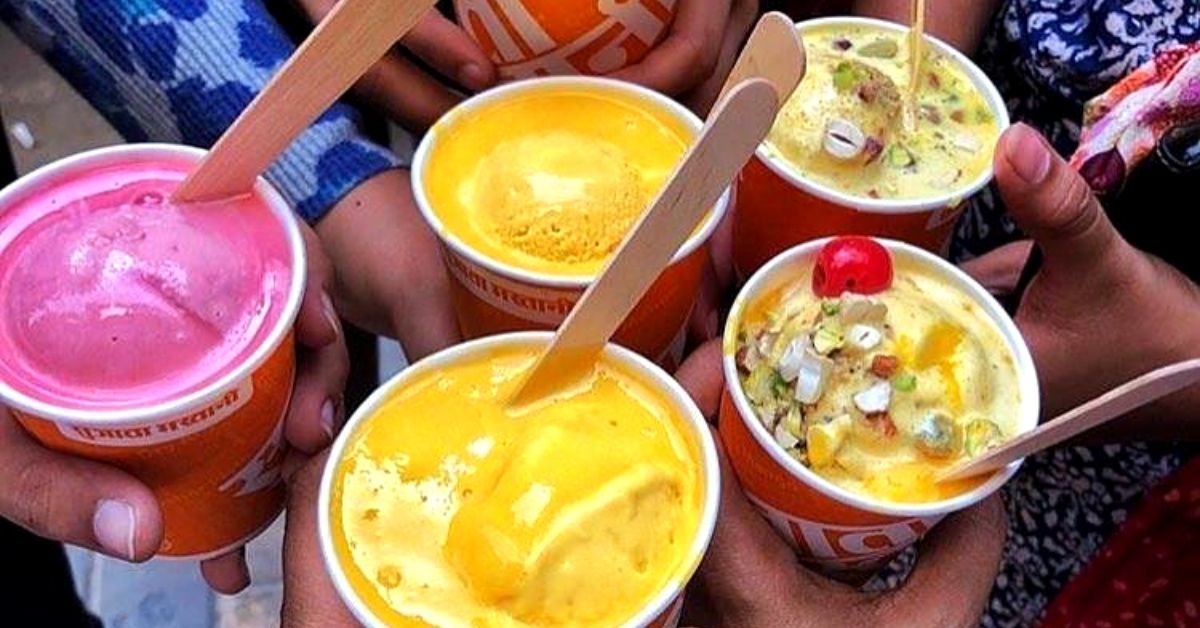 This culinary saga begins 50 years ago, when Sharadrao Kondhalkar decided to change the established recipe of Mastani—a much-loved dessert said to have been named after the warrior princess from Bundelkhand who won Peshwa Bajirao's heart!
If I asked you to define your summer in two words, how likely are you to answer—mangoes and ice-cream?
Growing up in Pune, summer holidays meant hanging out with friends long after the usual school-days curfew and relishing the otherwise forbidden dessert—ice cream. While the rest of the nine months were strictly under parents' rule – "Don't eat ice-cream, it's raining, you will catch a cold," or "ice cream in winters?", summer was all about our parents giving into our whims.
And so, about six to seven of us would inevitably hang out at one of the branches of Sujata Mastani—Pune's take on a dessert that has become an iconic drink.
Today, you'll see an outlet of Sujata Mastani in almost every corner of Pune—right from Somwar Peth in the old city to the newly developed Magarpatta. And every branch is crowded with an equally large crowd, all excited to grab their glass of mastani.
If truth be told, mastani has become one of the most favourite desserts in Pune that one may find in the several must-have lists centred around the city.
But as is the case with many success stories, Sujata and its mastani had a very humble beginning.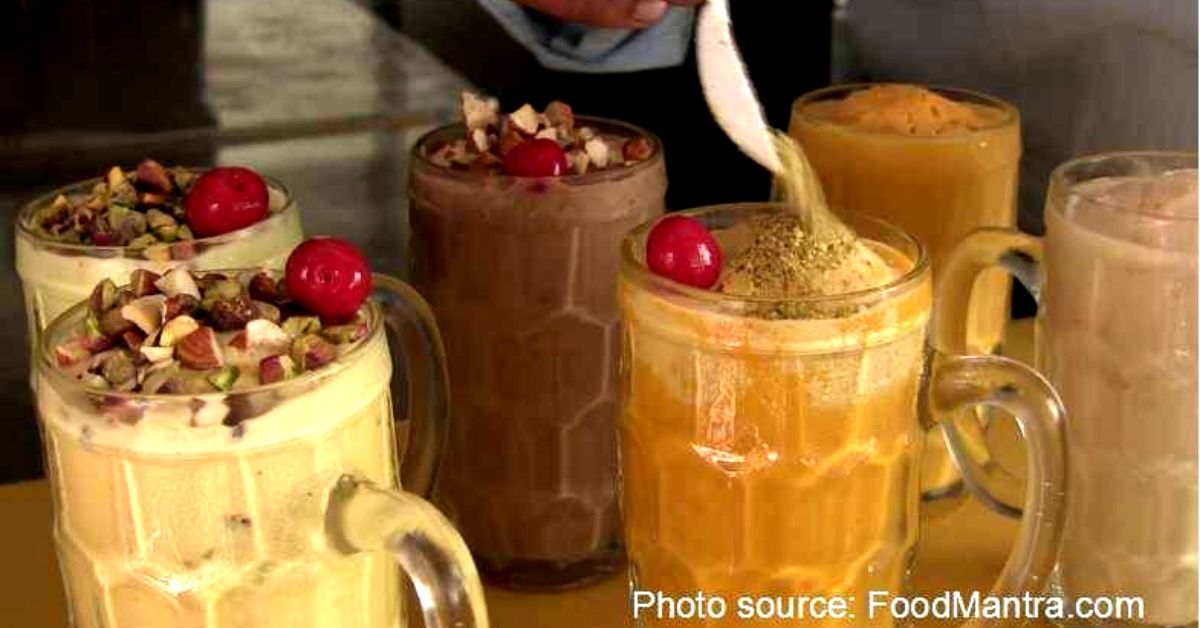 Raoji Mama Kondhalkar was just 14 when he left his village near Satara and migrated to Pune. With less than sufficient education and no concrete plan to support a sustainable income, Kondhalkar started doing odd jobs in the city. He began his career by working in an incense stick producing unit and slowly climbed up the ladder to buy a tonga. He eventually set up a pan shop in Sadashiv Peth.
The Peth had always been the heart of Pune city where small business houses flourished. When Kondhalkar's son, Sharadrao, took over, he already had a successful pan shop as his base. With the determination to take his father's business forward, Sharadrao rented a grocery shop near the pan stall and started selling cold drinks and ice cream.
In the year 1967, this rented shop was rechristened as Sujata after his daughter and started selling mastani.
Mastani was neither a creation of the Kondhalkars, nor do they make a claim for it. But today, the dessert-drink has become synonymous with the brand. Though not without credit because Sharadrao made a revolutionary change to how mastani is prepared.
Before Kondhalkar's edition, Mastani was a drink made of milk and ice cubes, topped with ice cream and rose syrup. As tasty as this concoction was, the ice cubes made the consistency of the drink watery.
Kondhalkar did away with the ice entirely and replaced it with ice cream blended in the milk, which solved three purposes; it cooled the milk better, enhanced the taste and thickened the delicious preparation. A scoop of ice cream finally crowned the milkshake.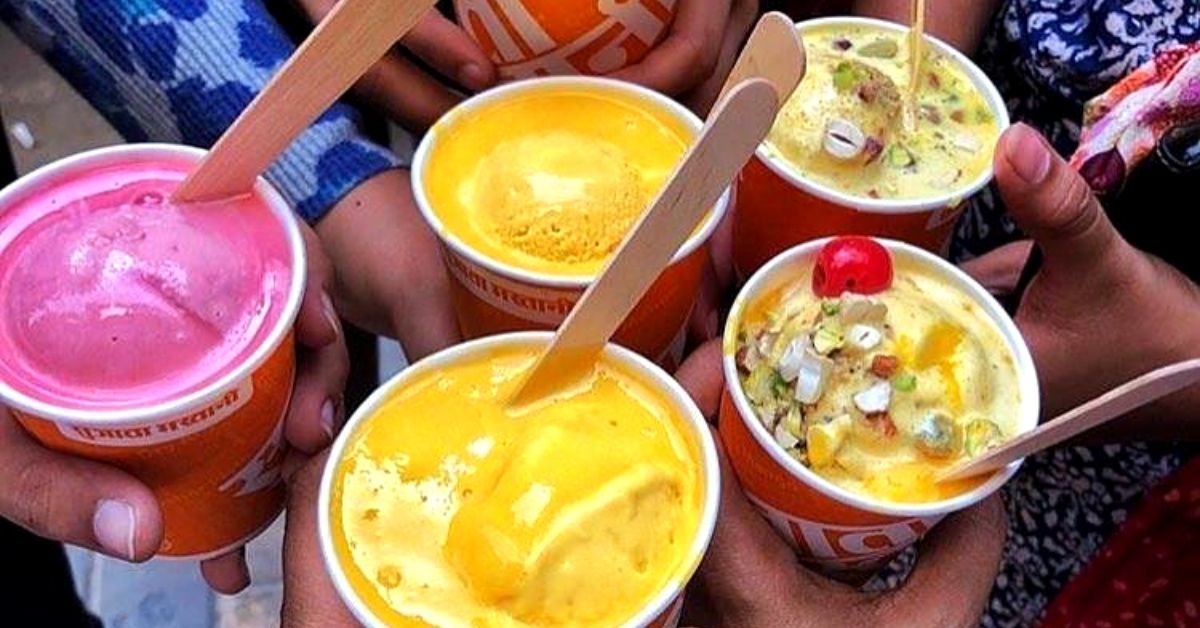 Though the 80 paise rose-flavoured drink remained their bestseller, once they introduced mango milkshake, mastani scaled new heights. The Kondhalkars introduced one flavour after another, but mango has arguably been their best seller for the past 50 years.
There's very little knowledge about how the drink got its name which became famous in Pune—the capital city of Peshwa Bajirao who was swept off his feet by the beauty and skills of Mastani, the famed Princess of Bundelkhand. While some accounts say that this is not merely a coincidence that both the drink and the princess share a name, others say that it was the exclamations of the connoisseurs of the dessert who named it so.
"Masta" or awesome or great in Marathi was the usual reaction of the consumers, and this christened the dessert, Mastani. Neither of the explanations provides strong evidence as to how the name came to be.
But, Juliet said it right: What's in a name? That which we call Mastani, By any other name would taste as sweet.
The etymology doesn't matter to a Puneri for whom the dessert is nothing short of apratim (unlike anything else).
---
You may also like: Garnished with Love & Tradition: 12 Delicious Dishes Punekars Can't Live Without
---
Today, Sujata offers over 30 flavours of mastani, ice creams, and milkshakes. While some are seasonal fruits, like mango, others are a wonderful combination of fresh and dry fruits like Kaju draksha (cashew- grapes).
Interestingly, the dessert which gets its inspiration from the French pot method of making ice cream does away with eggs to suit their sizeable vegetarian clientele. No preservatives are used in the making of this dish, and the raw products are completely organic. A dessert one can consume without guilt; it will always be the summer love of Pune.
(Edited by Saiqua Sultan)
Like this story? Or have something to share? Write to us: contact@thebetterindia.com, or connect with us on Facebook and Twitter.