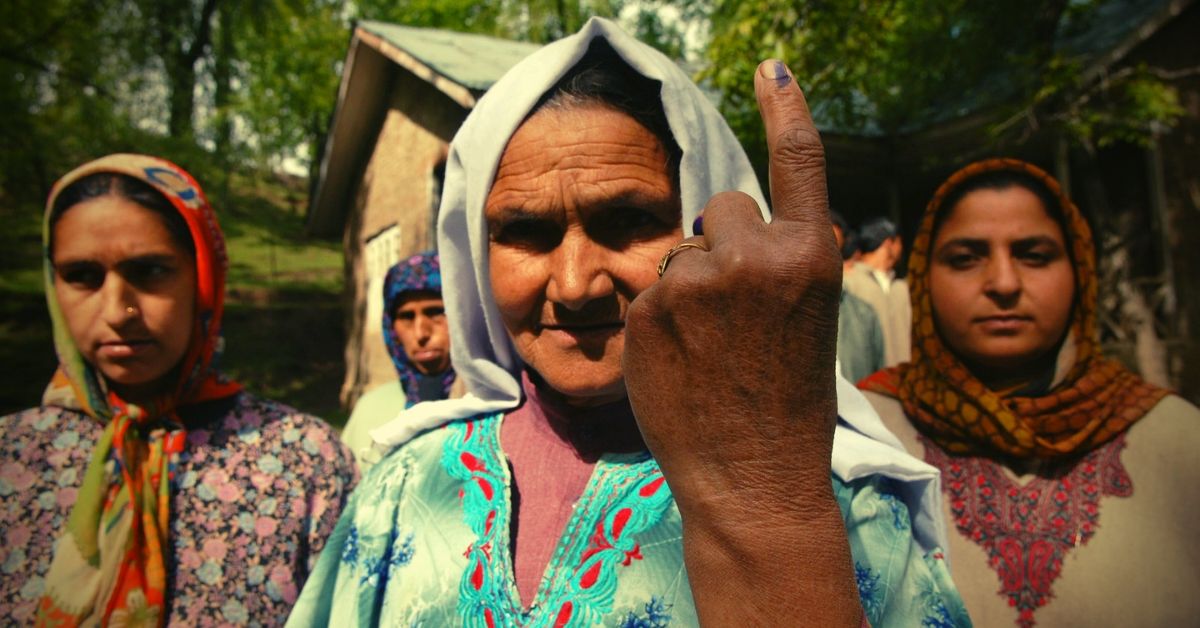 Our Constitution opens with the words 'We, the people of India' – a strong affirmation that the nation and its future would be guided by its people. And there's no better time than the #LokSabhaElections to embrace this power and 'be the change you want to see'!
---
This article has been sponsored by United Colors of Benetton
---
'The personal is political.'
I came across this phrase for the first time in my political science textbook in school.
A simple phrase with a complicated past, it mirrored the underlying reality of all our lives, debunking the illusion that alone, as individuals, we have no political role to play. Or, that an individual can truly be apolitical.
I was also informed that the original term 'politics' has less to do with political parties and more to do with citizenship—a civil affair of, for, or relating to the citizens.
Although the pages of that book have wrinkled, the phrase continues to echo in my adulthood, reminding me that my personal and public existence is not devoid of politics; holding me accountable not just for my well-being but also my surroundings.
Being a citizen of a democratic nation, I am not helpless. I hold the individual political right to choose my representatives.
And, once in five years, I choose to ignore the easy way out of blaming the other and instead take the baton of change in my own hands.
Not just me, almost 900 million voters in India have risen up during the 2019 general elections to speak their mind because, at the end of the day, it affects us all.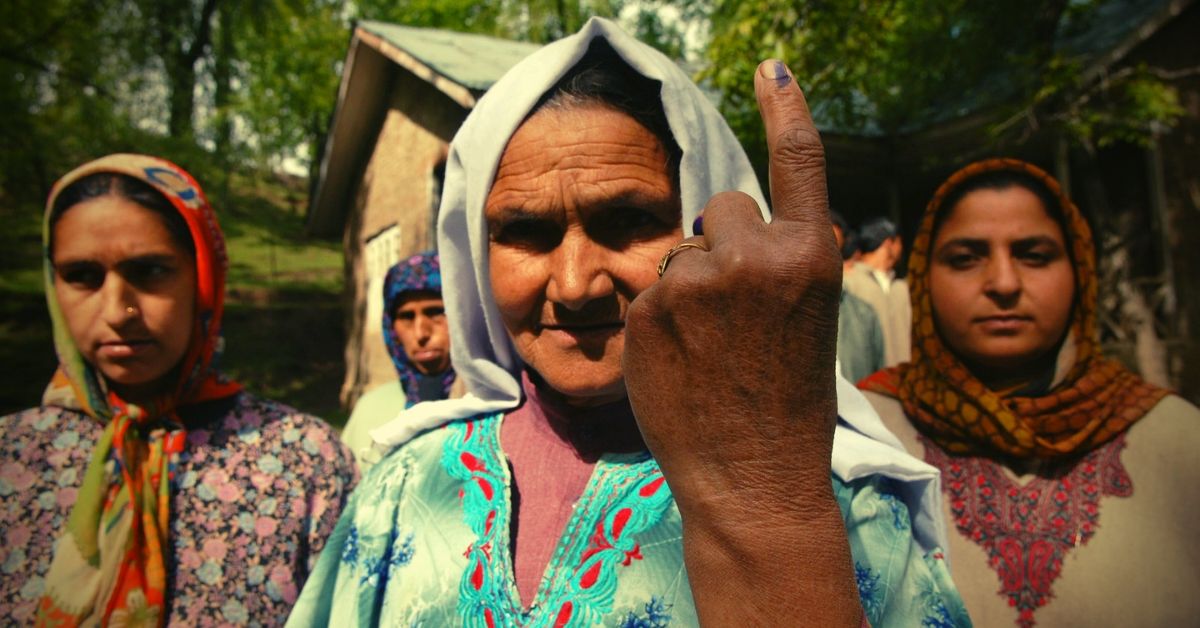 "There are so many things we complain about in terms of how our cities function. Why should you let your complaints die down in the limited space of your friends and family? When you have the chance to influence the state of the nation, why let it go? Is it not better to make yourself heard?" says 19-year-old Samrat Sinha, who will be voting for the first time.
The largest and most important celebration of democracy, calls for participation from all, especially when the election commission has taken several strides to ensure that no one misses out their right to vote, or is a victim of an unfair voting procedure.
Some of these measures include mass awareness drives, Voter Verifiable Paper Audit Trail (VVPAT) verification machines, and providing transport facility to the booths for People with Disabilities (PwDs).
Ayesha Patil, who is also a young voter, says, "Voting is not a favour you are doing to your country, it is your duty. Rights and powers come with their fair share of responsibility. If as citizens, we expect or demand a certain level of welfare and reform in the country, then we need to step up and elect the people who can make it happen."
Keeping in line with this idea, United Colors of Benetton (UCB) in collaboration with The Better India recently organised a panel discussion as a part of the #UnitedByVote campaign which aims to urge the youth to exercise the power of vote this election.
Speakers like Bhumi Pednekar, Saif Ali Khan, Siddhant Chaturvedi and Sundeep Kumar Chugh, CEO & MD, Benetton India addressed students at Jai Hind College in Mumbai, and here are some interesting insights shared by them:
Saif Ali Khan: Sometimes, people tend to vote thinking about the presiding head of the government. But, that's not what you are doing; you are electing their representatives. So, you have to find out who that lady or gentleman is, do your research, and vote wisely.
Bhumi Pednekar: We should not vote for a party; we should vote for the leader in our constituency. Check your facts and see what have they done in the past. Do they deserve to be nominated? If they do, what are the promises they are making, and are they capable of fulfilling those promises? These are important questions because change needs to happen at a micro-level so that the accumulated positive outcome will be more significant.
Sundeep Kumar Chugh: It's not about who is where in your society, it is about where you are. The people around you, how do you empower them, how you contribute towards their upliftment? These are the questions you must think about.
Siddhant Chaturvedi: Go out, look around, get to know what's happening around, and see who you want to vote for.
To know more about the discussion, check out the video here:
(Edited by Gayatri Mishra)