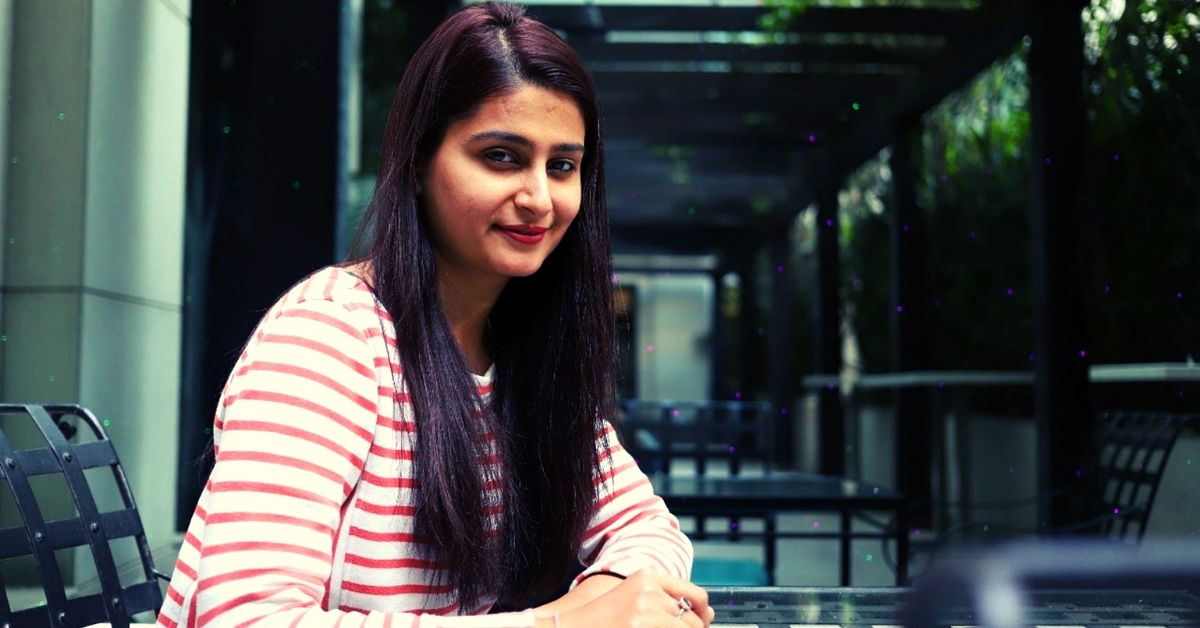 At 28, Devika is an international para-athlete, an advocate for people with disabilities on national and global platforms, a recipient of the prestigious Queen's Young Leader Award 2015 and the co-founder of Wheeling Happiness, an organisation which is impacting thousands.
When Devika was born to Padma Shri Deepa Malik and her husband, Kargil veteran, Colonel Bikram Singh, she was a premature baby with acute neonatal jaundice.
Among the seven children who had to be rushed to the critical care unit and kept in incubators that night, she was one of the only two survivors.
Tragedy befell the home, when as a toddler, who had only begun walking, Devika walked out of her home into the busy street to be hit by a motorcycle. The accident had a major impact on the right side of her brain, which paralysed the left side of her body, turning her hemiplegic.
While the extensive occupational and physiotherapy during the formative years helped Devika gain 60 per cent function in her left side, it is a life-long disability. Growing up with the condition, Devika faced several challenges.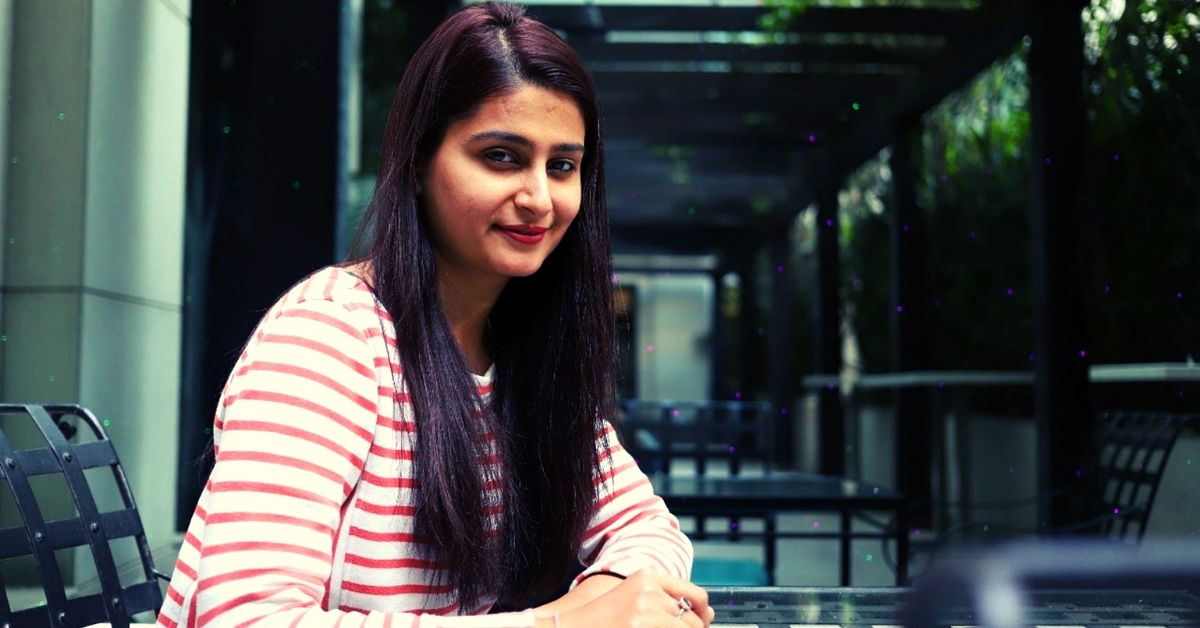 In an exclusive interview with The Better India, she recalls, "As a child who walked differently, albeit with a limp, since I had difficulty balancing on my left side, the other students in the school mocked me. I remember being a six-year-old, crying to my mother about how everyone made fun of me. She tried to pacify me, saying that she could come to my school and speak to my teachers and classmates. But that wouldn't help me in the long run. Since my father was in the army, we changed schools every two years, so she told me my best bet would be to explain my medical condition to my classmates."
She continues, "I slowly started learning that instead of worrying about being laughed at, it was easier to laugh with them. When I fell, instead of being conscious, I would laugh it off before anybody else could. Since hemiplegia affects the nervous system, despite being a right-handed person, I used to write very slowly. When the teacher dictated notes and was reading out the third paragraph, I would still be struggling to write the first one. But I accepted these challenges and moved forward. My openness to explaining my condition helped me create a support group. The friends I made in class six continue to be with me even today."
At 28, Devika is an international para-athlete, an advocate for people with disabilities on national and global platforms, a recipient of the prestigious Queen's Young Leader Award 2015 and the co-founder of Wheeling Happiness, an organisation which is impacting thousands.
The young social entrepreneur whose work was lauded by NITI Aayog in 2018 also addressed the Commonwealth Heads of Government Meeting in the presence of the British Royal Family, and all 53 Heads of Commonwealth Countries, including the Indian Prime Minister at the opening ceremony.
This is the story of Devika and how she beat all odds to emerge victoriously. She now empowers persons with disabilities to chase their dreams through Wheeling Happiness.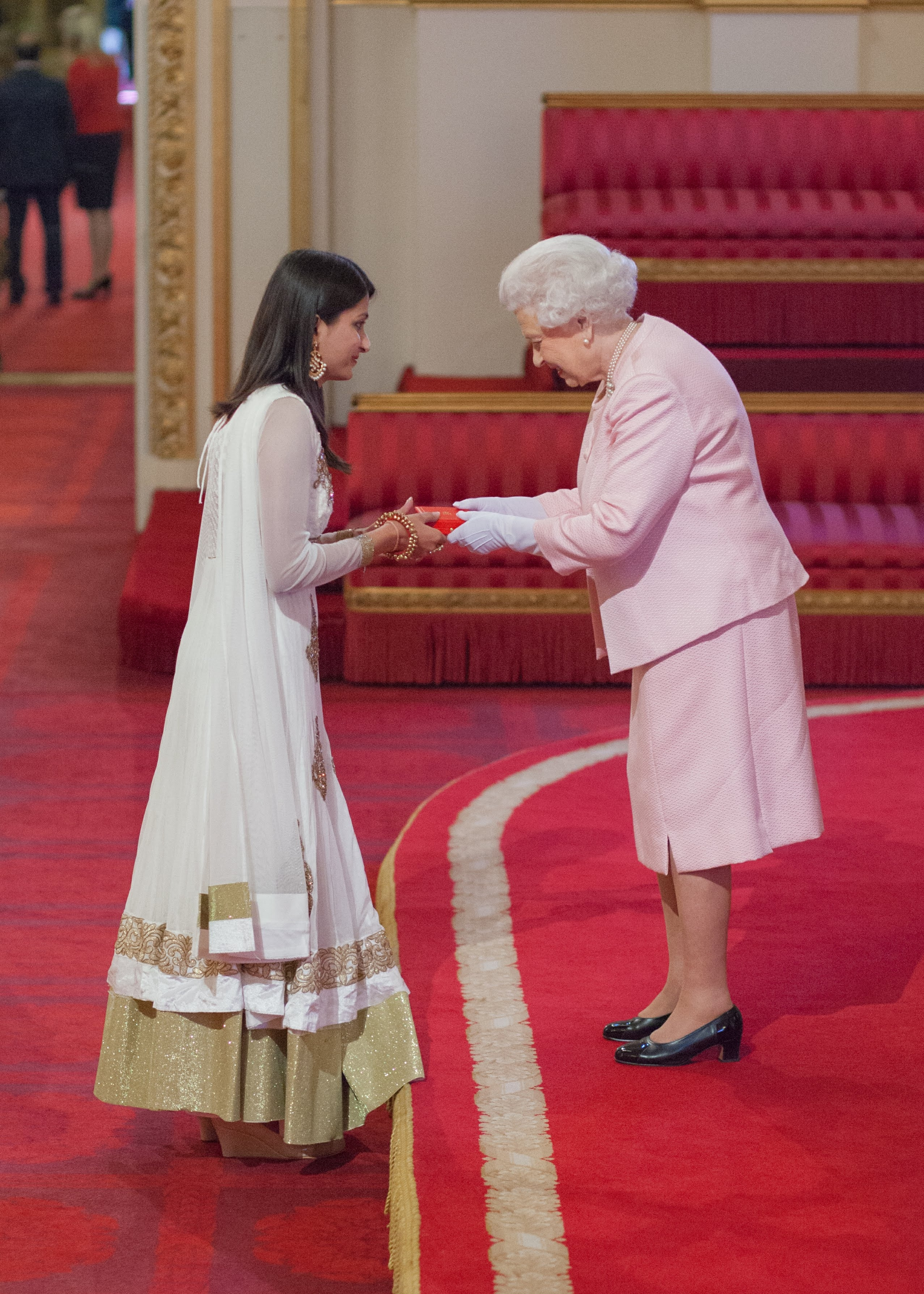 Speaking about her biggest inspiration and pillar of support, her mother, Deepa Malik, she says:
"My mother influenced my worldview and the way I dealt with my disability. When I was 8, she became paralysed chest-down after surgery for tumours in her spinal cord. We grew up with the synergy where I would have to help her with some physical tasks, but since I was very young, she would explain to me exactly how to tackle them. My father was serving in Kargil, so my mother and I practically raised my younger sister together. We have an inseparable bond. I saw the way she coped with her disability to become the first Indian woman to win a Paralympic medal. Before her disability, she was a wonderful homemaker. But she did not have other ambitions. Biking, swimming, and other sports were just hobbies. But she turned these passions into a successful career. That, to me, is exceptional."
She adds how her interest in sports also stems from her mother and her family's love for fitness.
While Deepa needs no introduction, her father was a marathon runner while serving in the army. Even her sister captained the volleyball team of her university during her MBA.
Accompanying her mother to various para-sport training camps and competitions since 2006 sparked Devika's interest. In 2010, after the Commonwealth Games, she decided to give it a shot.
From 2011-2016, she won eight national and three international medals. When asked about the biggest highlight of her athletic career, she says, "It was winning my first international medal in 2014 in Tunisia during the IPC Athletics Grand Prix, a silver medal in the long jump. While short distance running had been my forte, long jump was difficult because it causes stress and injury to my ankles. So, winning in that category was really special."
At what point did the idea of Wheeling Happiness come about?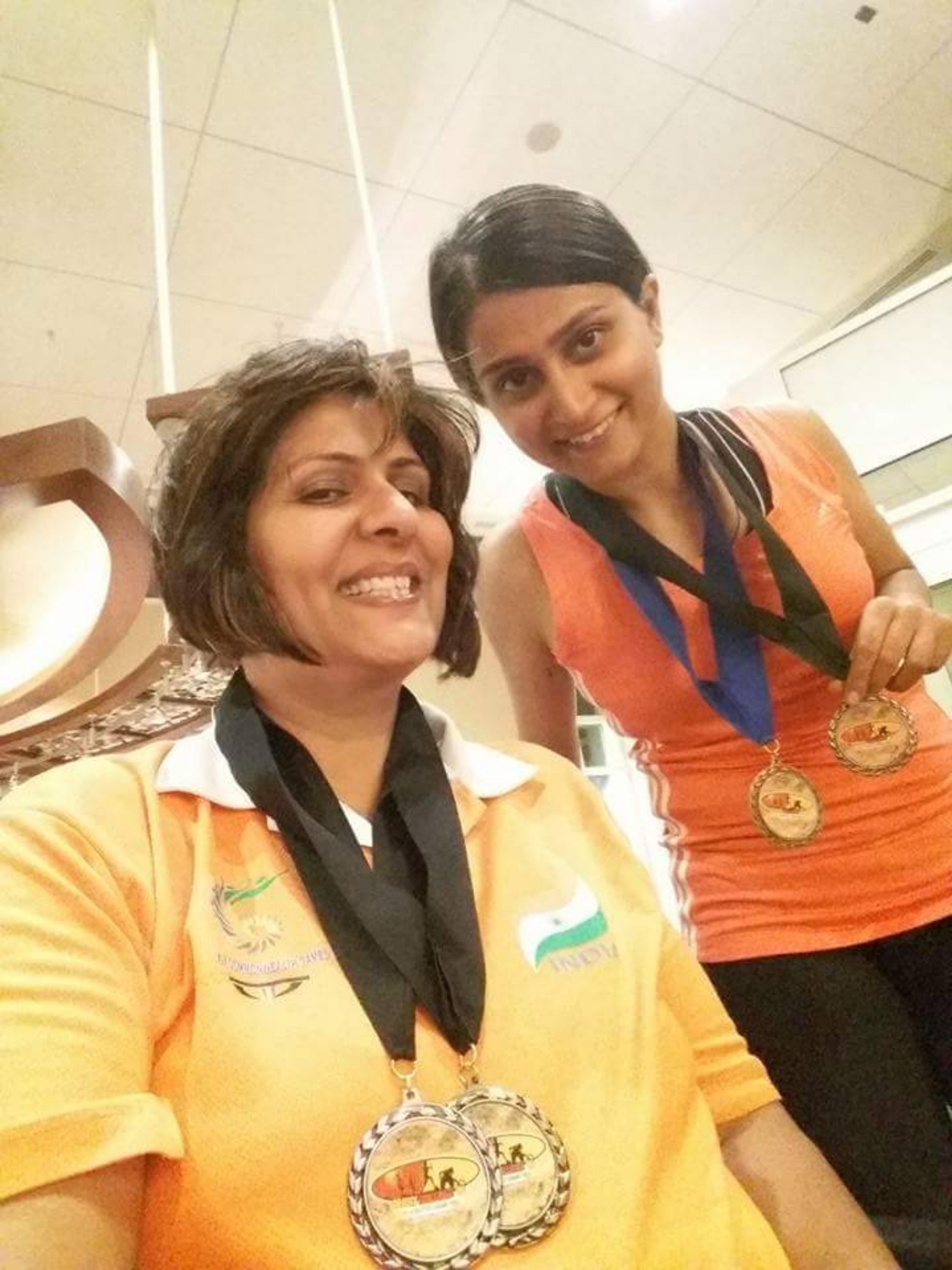 For a long time, persons with disabilities had been reaching out to Deepa for advice in exploring para-sports. Moreover, having an educational background in Psychology helped Devika counsel people and their caregivers during rehabilitation.
"It is a big lifestyle readjustment. For those wanting to pursue sports, we couldn't just tell them to go to the closest stadium, especially if they were wheelchair users. We had to ensure the stadium was accessible. While my mother guided them about physio and occupational therapists and coaches, we also invited them home to observe her lifestyle for tips. In 2014, we thought of registering a Trust organisation and scaling the reach of the people we were impacting. Thus, our journey to co-founding Wheeling Happiness began."
Wheeling Happiness believes that disability is just one facet of a person's being, not something that should define them and their aspirations. Instead of telling people what to do, they facilitate them to reach their full potential in the career of their choice.
While sports was certainly a huge factor in rehabilitating persons with disabilities, several people came forward to express their desires in fashion. Whether it was prepping the then Miss Wheelchair India 2015, Priya Bhargava, or the recent Miss India Deaf 2019, Vidisha, who is now preparing for Miss World Deaf 2019 in July, Devika gave a helping hand without hesitation.
Apart from facilitating training sessions for upcoming para-athletes, they also make travel, schools, and workplaces more inclusive through sensitisation programmes. While airline staff is trained to cater to passengers with different disabilities, travel agencies are sent surveys to include different accessible destinations.
The organisation also audits corporates and sports facilities to make them inclusive in terms of infrastructure and the environment. Their awareness sessions have benefitted 10,000+ abled and disabled people.
What about disabled persons in rural areas?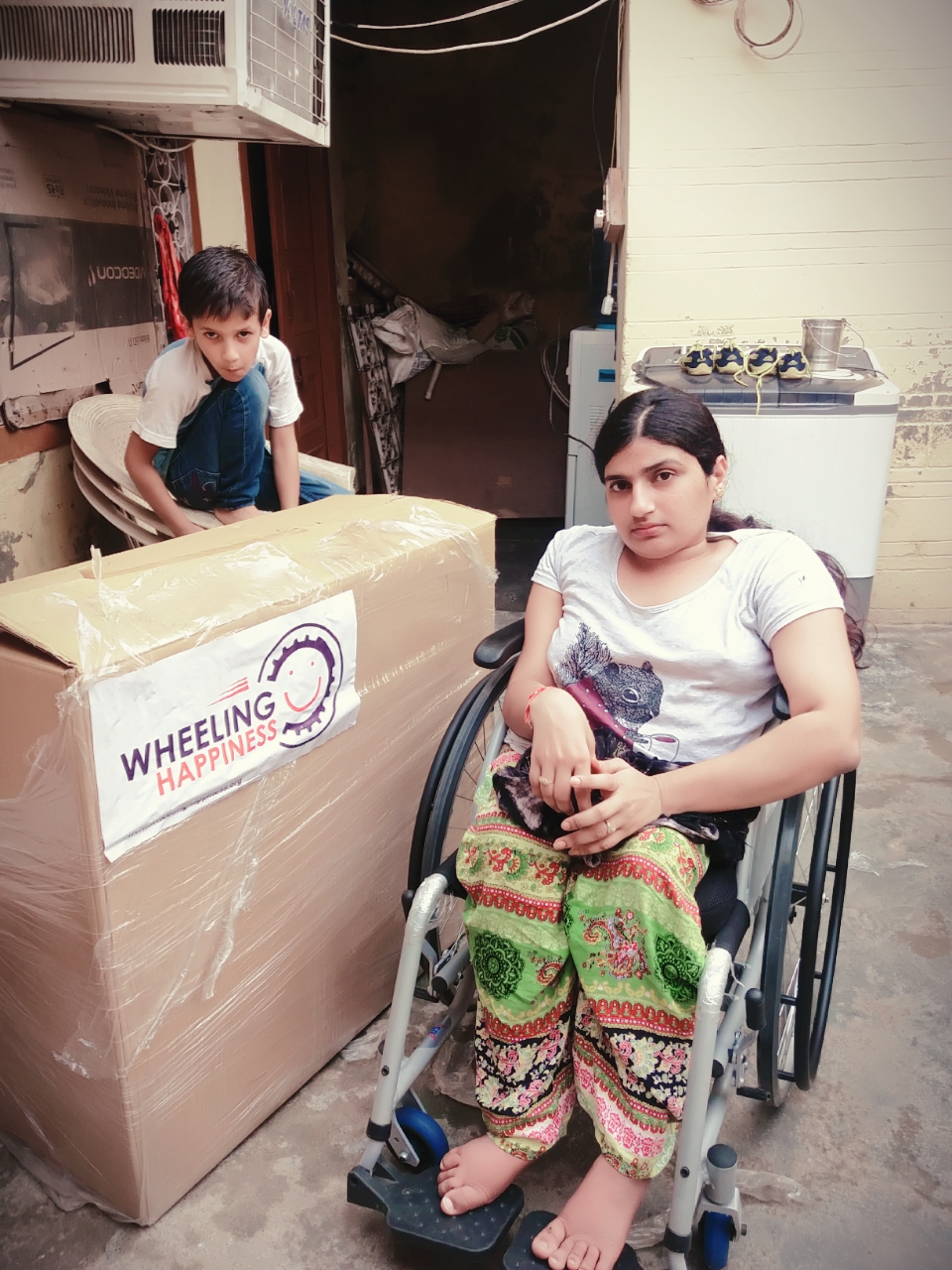 "For much of our population which lives in the rural areas, even affording a wheelchair that costs Rs 10,000 can be a distant dream. Collaborating with different organisations, we have distributed 500+ assistive equipment like wheelchairs, prosthetic limbs, and crutches, to help them regain mobility. For someone who has been home-bound for over a decade, having a wheelchair to connect with neighbours again or be able to move around, can mean the world. We also conduct awareness sessions on pension schemes and reservations by the government, helping them file the necessary documentation."
Till date, Wheeling Happiness has helped create 50+ differently-abled sportspersons, one of whom is a national and international para-athlete—Shweta Sharma.
A mother of two, Shweta grappled with a degenerative condition. When she got married, she could walk with the support of a stick. But over time, when she needed a wheelchair for movement, her husband abandoned her and their two boys. The young woman moved back with her parents and connected with Deepa and Devika to build an identity of her own.
Shweta told the mother-daughter duo that she did not want to be a liability to her parents, but had not pursued sports before. After a failed attempt at power-lifting, she took to javelin, shot put and discus throw.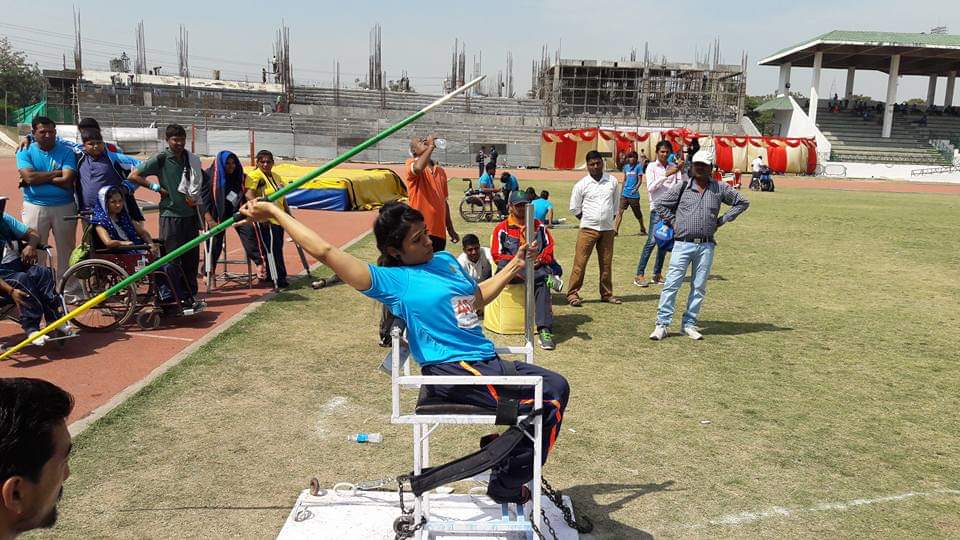 Devika says, "She worked very hard with us for three years, where my mother mentored her closely. Last year, she was a part of the same contingent as my mother, representing the country at the Asian Para Games 2018. She had no financial support as a novice, but looking at her performance, the Delhi Government is now supporting her training with a financial grant."
How does Wheeling Happiness run?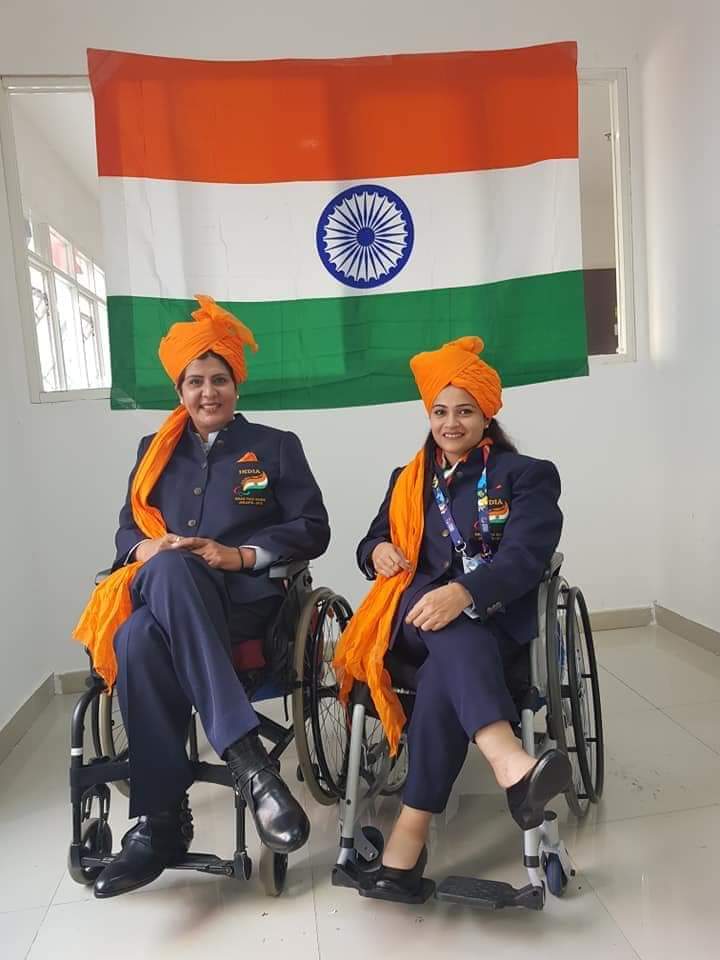 "For the first three years, we supported it ourselves. When my mother travelled for motivational talks to corporations, she would request them to divert her fee to the organisation. Big charity organisations like Rotary International and Lions Club also donated amounts, as did good samaritans who believed in our cause, helping us sail through."
Today, they have a CSR partnership with Honda. In collaboration with other organisations, they have also set up a centre for occupational therapy for special-needs kids in Maharashtra.
Besides, actor Shahrukh Khan's Meer Foundation helps them support upcoming para-athletes by donating 50 hi-quality active manual wheelchairs, of which 30 have already been distributed.
According to an impact report by One Young World, 'Wheeling Happiness delivers social impact worth $ 10 for every $ 1 invested.'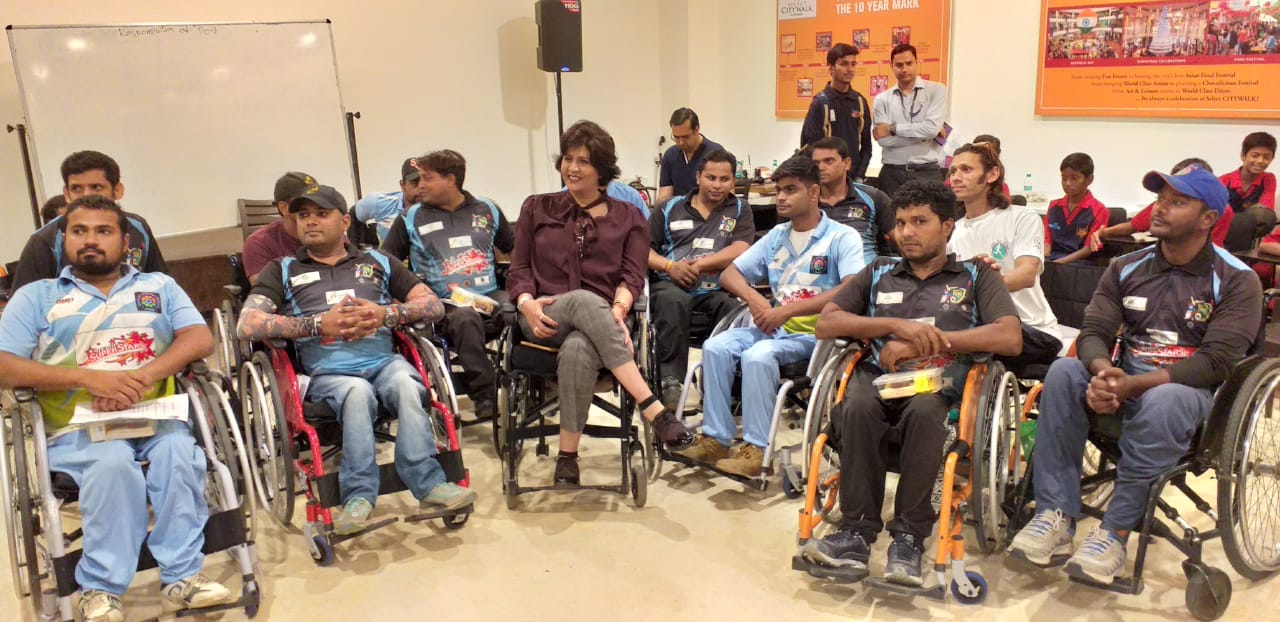 She ends with a beautiful message about inclusivity, saying, "When we refer to someone as a 'person with a disability', the word 'person' comes first. That is exactly how we need to treat them—as a person first, because their disability is secondary—with respect and accepting each other's differences. As a species, we are co-dependent, and we all need assistance. So, be willing to offer and ask for help. That being said, in a conversation, don't be so focused on the disability that you speak to people in a patronising manner because people with disability are self-sufficient and independent too."
She is now drafting a charter of policies to be presented at the Commonwealth level at the United Nations in New York next month. It addresses the interests and aspirations of young people between 14-30 with disabilities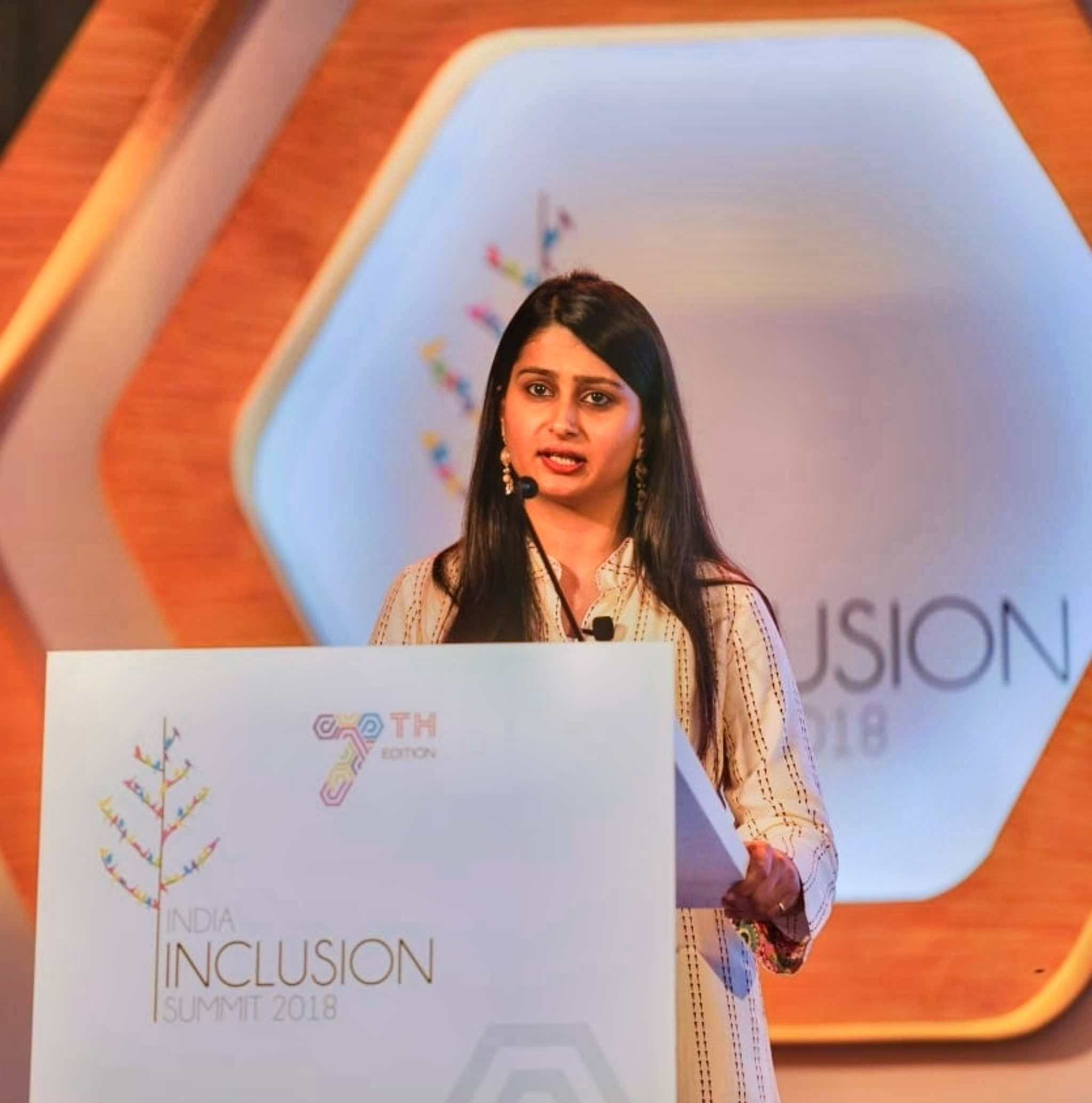 We wish you the very best, Devika! You truly are a source of inspiration, just like your mother. May your tribe grow.
---
You May Also Like: The Rise of PU Chitra: How the Daughter of Wage Labourers Became the Queen of Asia in the Mile!
---
If this story inspired you, get in touch with Devika on the Facebook page of Wheeling Happiness here or write to her at wheelinghappiness1@gmail.com.
(Edited by Shruti Singhal)
Like this story? Or have something to share?
Write to us: contact@thebetterindia.com
Connect with us on Facebook and Twitter.