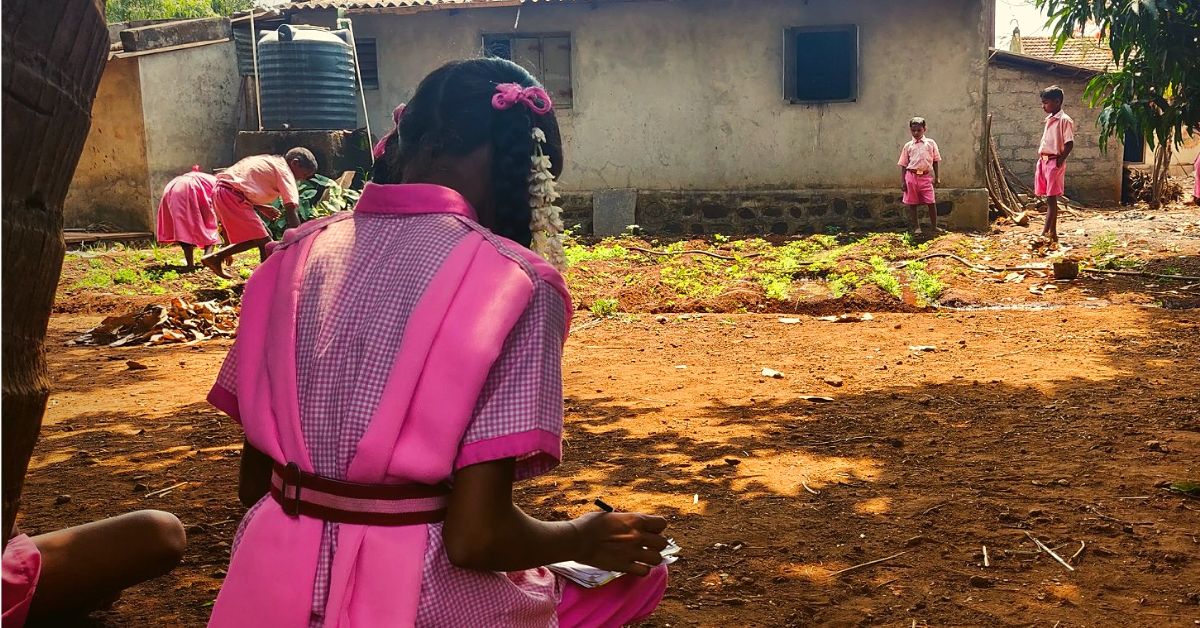 "The parents didn't take them seriously. But the kids kept working at it, under the guidance of village elders and their grandparents. And soon, they had rediscovered forgotten farming techniques - something their parents could never have imagined!"
The school bells ring and hoards of students race out in a frenzy. The usual rush, however, is not to head home or the fields for a quick play session.
It is to reach the community centre to toil in the farm, where organically grown produce flourishes under their care.
Be it vibrant flower plants like marigold, periwinkle and hibiscus, or vegetables and fruits like tomato and brinjal, schoolgoing children aged  6-14 are cultivating a healthy tomorrow in the Dhakale and Golivane villages of Kolhapur, Maharashtra.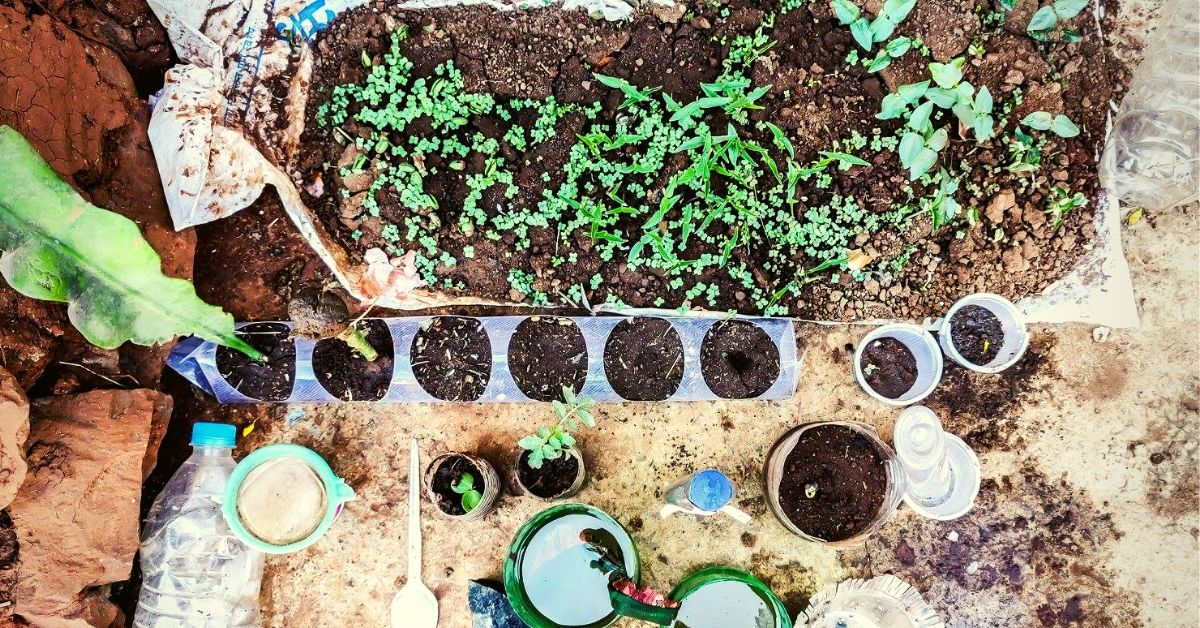 The green revolution, that had begun in a small patch of land near the community centre in the Hatkanangale taluka, has now spread far and wide, into larger fields as well as the homes of the villagers.
The children are helped in this endeavour by Insight Walk, a Maharashtra-based NGO.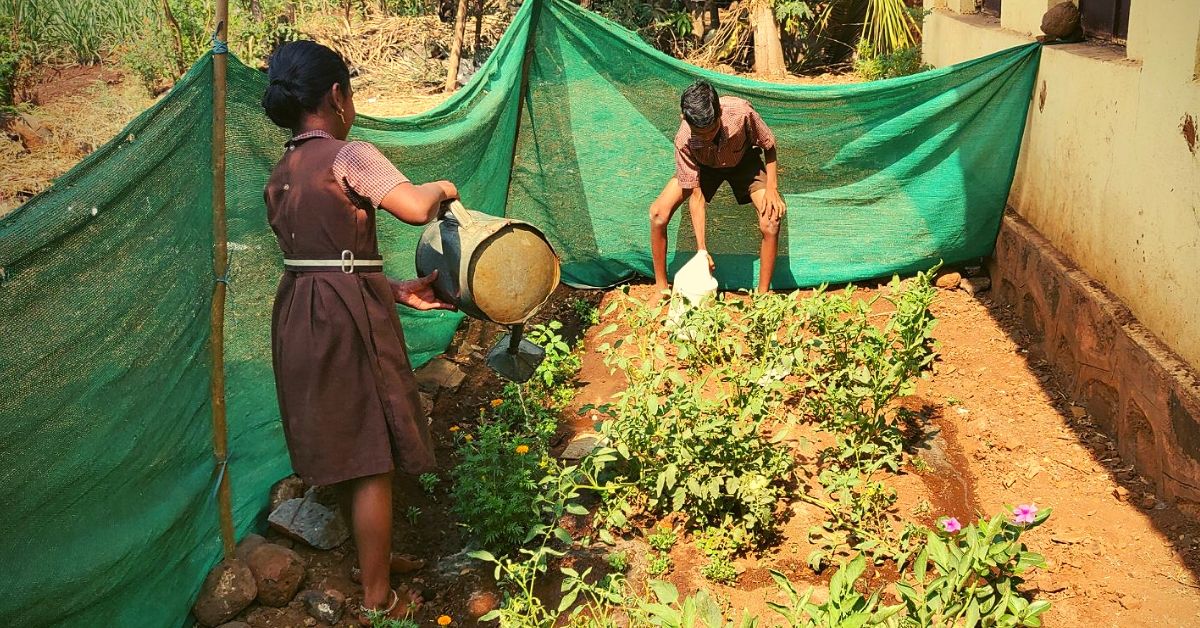 Speaking to the Better India, Subodh Jain, the co-founder of Insight Walk, says, "Villages in these parts of rural Kolhapur are mostly inhabited by displaced communities. Agriculturalists for generations, the loss of land due to displacement has severely crippled them, forcing many to leave farming and become daily wage labourer jobs instead. The rural economy, as well as the overall health of the villagers, started to deplete because of this. We wanted to address this matter, holistically."
Thus, the NGO, which focuses on the rehabilitation and empowerment of communities through children and women, decided to open the problem statements to the young generation.
Within the walls of the community hall, the children started coming up with various ideas and approaches to solve the issue. One of them was to go back in time and understand what it was like years ago.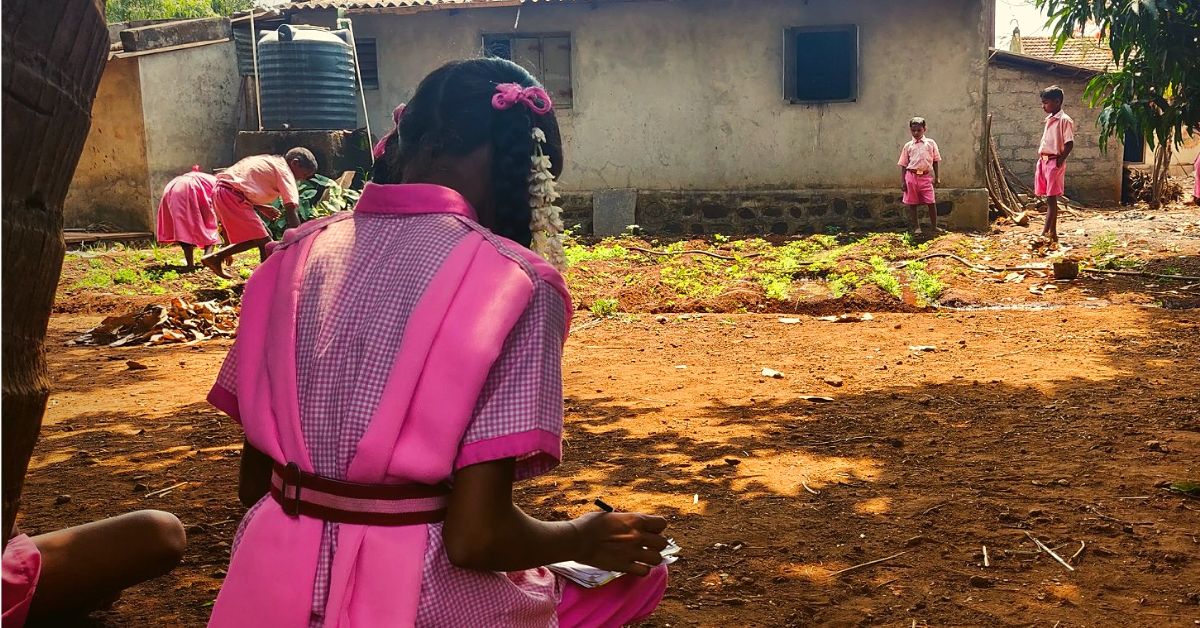 "The community hall serves as a learning centre for these children. But, they learn on their own with our limited assistance. So, when this problem was posed, a bunch of children inclined towards journalism proposed interviewing the elder members of the community, to look back in time," he adds.
These indigenous farming communities over the years had moved away from traditional methods to chemical fertilisers and pesticides, all in hopes of a better and faster yield.
---
Also Read: A Farmer's Step-By-Step Guide To Making The Switch to Organic Farming!
---
However, it only depleted the soil quality, which affected their farming future, forcing many to move away from it entirely.
Thankfully, upon tapping into the wisdom of senior citizens of the community, the children found a treasure trove of agricultural information!
"In the beginning, the kids were not being taken seriously by their parents. But, they kept working at it, under the guidance of the village elders and grandparents. The children soon rediscovered forgotten farming techniques from them, something their parents could never have imagined," says Subodh.
Upon being encouraged by the organic farming methods of their elders, the children secured vacant plots in and around the community centre and began tilling the land and sowing seeds after school hours.
They even made their own bio-manure from household waste that nourished the crops and yielded great results with zero use of chemicals.
The success of the project was such that the students went a step ahead to insist that their schools, use these vegetables and fruits in their mid-day meal.
Subodh adds that although it is a success now, the journey, however, was rife with challenges.
"There were times when several crops died due to pests or unfavourable conditions, and we suffered losses. The children's morale would dip, and and their parents would suggest going back to spraying chemical pesticides. Fortunately, our children are made of sterner stuff. Despite the losses, they stuck to their principle of going the organic way and with patience, perseverance and love, they were able to bring a sea-change in the mindset of the community, as well as improve their health conditions," he said.
This was at a time when rural parts of Kolhapur were dealing with the fear of cancer, which was spreading like an epidemic with patients in almost every single family.
"While many turned to superstitions, the youth decided to investigate and discover the root of the problem and remedy it. I am proud of the work they have done," Subodh exclaimed.
He adds that such a project needs to have a qualitative impact from various sides, and an integral part of it was to spread awareness.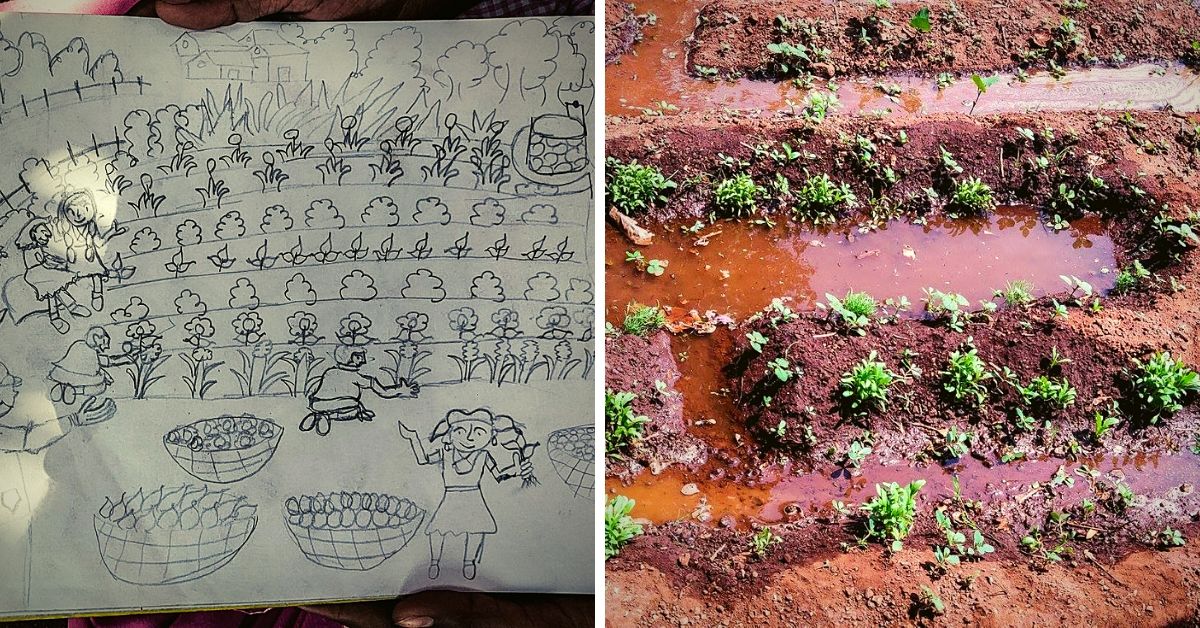 "Transforming the collective mindset of a community is not an easy task. So, the children divided themselves into various teams based on their interest. While the team inclined towards journalism went out into the field to spread awareness via words, another team interested in science and innovation worked on perfecting various methods to perfect their defence against environmental challenges. The arts team created a graphic book, painted walls with Warli illustrations and also stitched an 8 ft long fabric detailing their organic farming journey. Many also composed and performed songs and street plays to spread awareness," says Subodh.
The students dedicated their after school hours and then their entire summer holidays to transform the villages, and true victory arrived when their parents also embraced a sustainable lifestyle.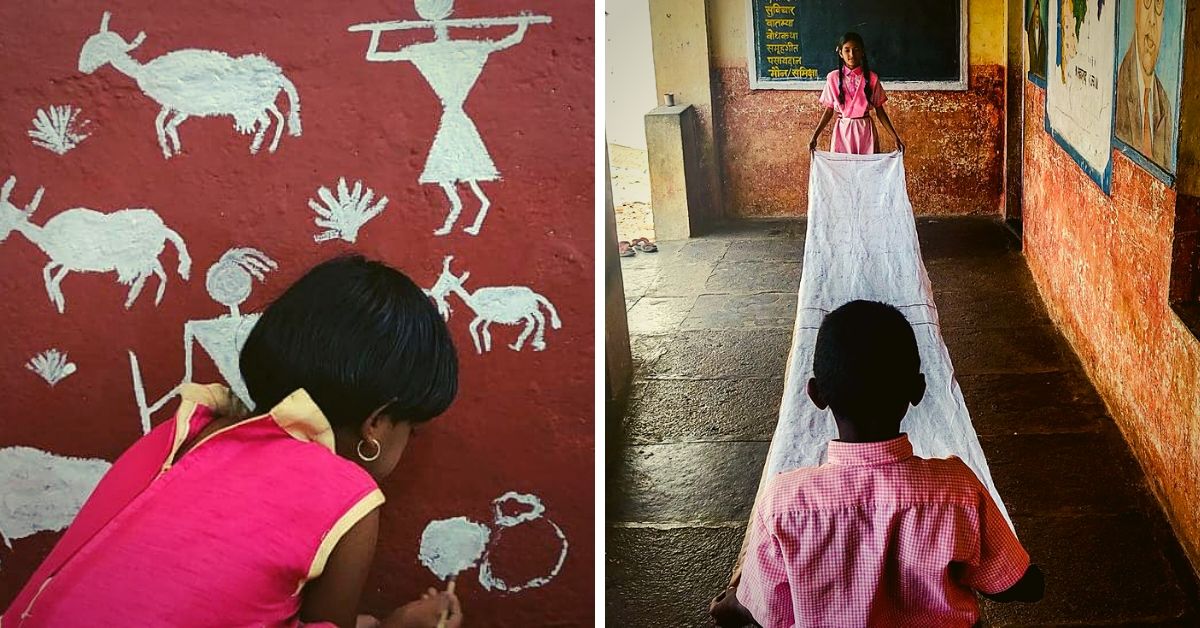 Eventually, they returned to farming, dedicating patches of land near their homes to organic cultivation. They are also slowly but steadily moving towards organic farming, and Subodh says that the day isn't very far, when all the villages in the region become fully organic, like before.
"Hope is what keeps us moving forward, and these kids have an abundance of it. Thanks to them and our fellows, the community has evolved and empowered itself to change its fate. True change always comes from within, and we are happy to have helped set the wheels rolling," he concludes.
(Edited by Gayatri Mishra)
We bring stories straight from the heart of India, to inspire millions and create a wave of impact. Our positive movement is growing bigger everyday, and we would love for you to join it.
Please contribute whatever you can, every little penny helps our team in bringing you more stories that support dreams and spread hope.