Prevalence of underweight children in India is almost double than that of Sub-Saharan Africa. However, the good news is, it can be treated with this cost-effective green superfood that has the same nutrients as one kilo of fruits and vegetables.
Did you know that the number of underweight children in India is almost double than that of Sub-Saharan Africa?
As per the World Bank, India continues to remain one of the highest-ranking countries in the world in terms of the prevalence of malnourished children, according to a report in The Quint.
Ironically, India not only happens to be one of the fastest growing economies around the globe but also the one with the largest anti-malnutrition programme.
Acute poverty, illiteracy, underage marriages, inadequate healthcare in remote areas, lack of awareness about hygiene and sanitation as well as lack of access to nutritious food are some of the major reasons for malnourishment in India.
While the want of a four-square meal each day is the primary factor when it comes to inadequate nutrition in children, what is equally important is to understand the type of nutrient that is consumed.
It is the deficiency of micronutrients like iron, iodine, vitamin A, folate and zinc that result in malnutrition.
To correct this, Mahesh RV, a Biotech Engineer from Karnataka is growing spirulina, a green superfood packed with nutrients, in his backyard.
It all started when Mahesh was in the final year of engineering at PES Institute of Technology in Bengaluru.
I wanted to do my dissertation in forensic science, and while researching the topics I came across the issue of malnourishment. Back in 2009, the headlines said that 42 per cent of all children in India were malnutritioned which was a national shame. It was very disturbing since it was a silent killer and not everyone was aware about it, Mahesh tells The Better India (TBI).
Mahesh came across spirulina, a type of blue-green algae that people can take as a dietary supplement to fight malnourishment, "As per the World Health Organisation, even though micronutrients are needed in miniscule proportion they play a magical role and their absence is disastrous."
He bagged a research opportunity with the Central Food Technological Research Institute (CFTRI) in Mysuru which is one of the premier food research institutes.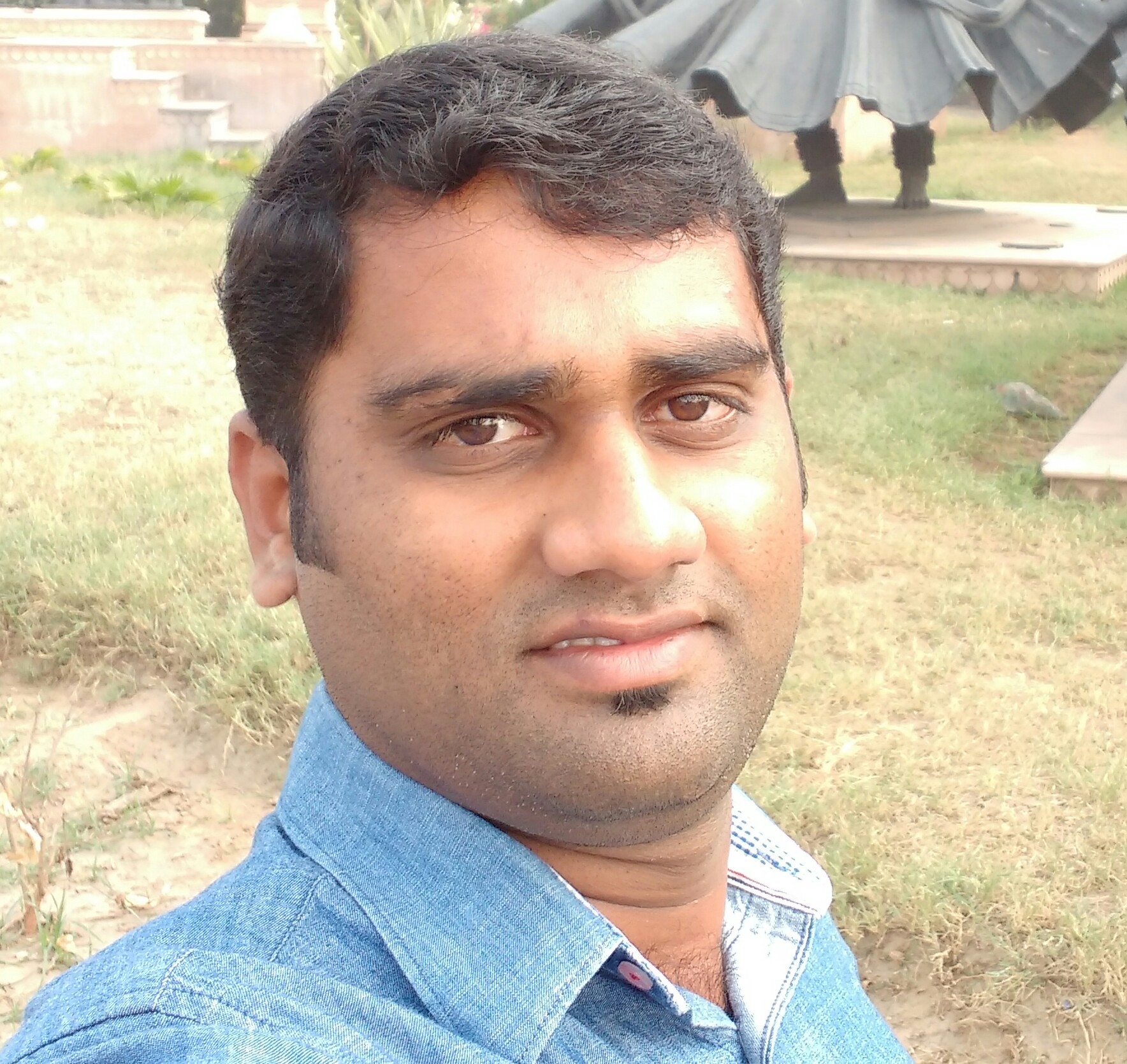 During the six-month research, Mahesh found that the nutrition one gets from one gram of spirulina is equal to that of one kilo of vegetables and fruits. No wonder that spirulina is served to astronauts in space stations.
At the end of his studies, Mahesh launched his organisation 'Spirulina Foundation', and started growing spirulina in his backyard.
The focus of our organisation is on child and maternal health. We work to eliminate malnourishment by bringing in behavioural change and nutritional interventions by working at the grassroots level in alliance with public and private sectors, research institutes, etc, says the 29-year-old.
What Is Spirulina & How It Is Prepared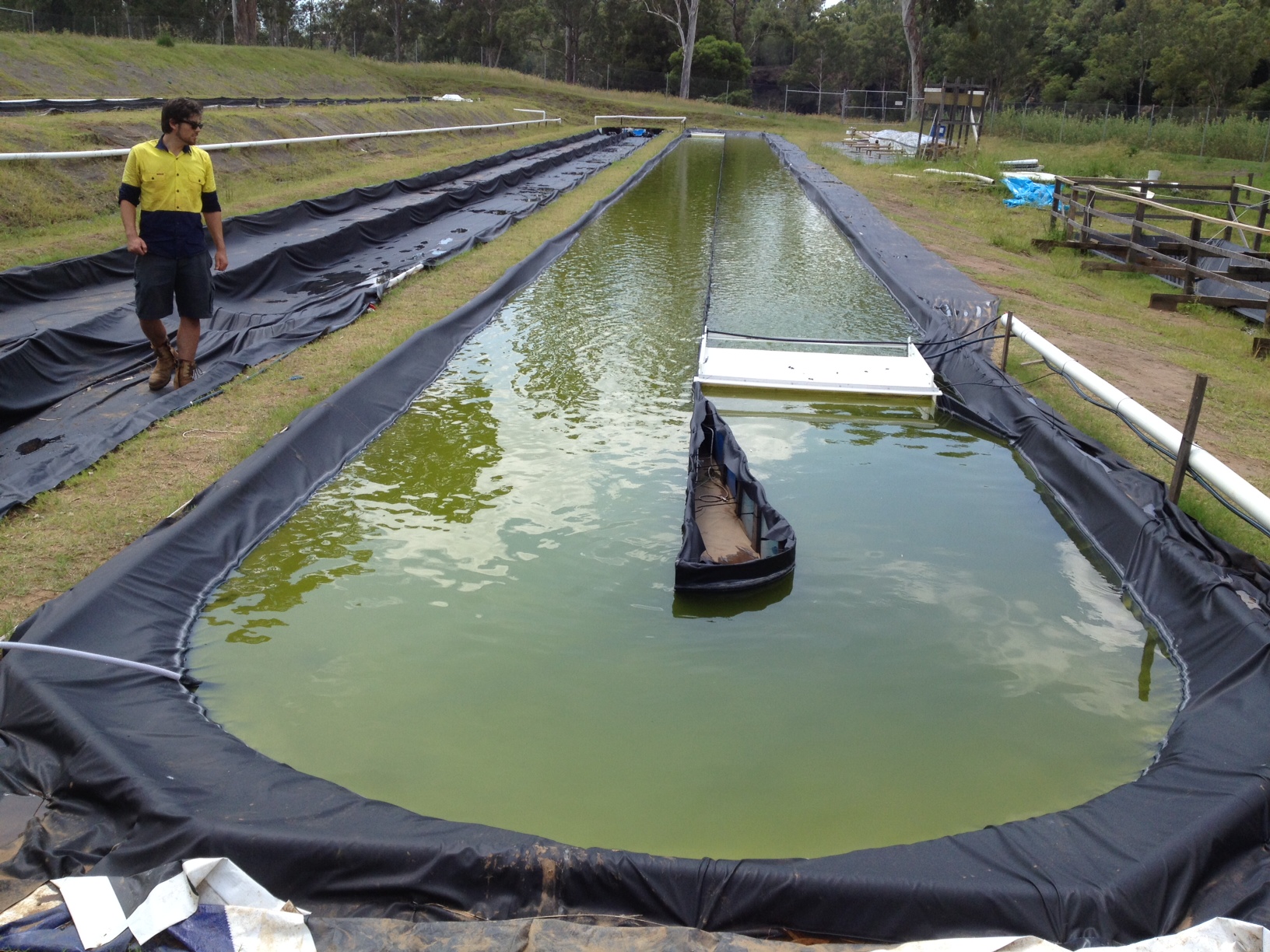 Spirulina is an organism that grows in both fresh and saltwater. It belongs to the family of single-celled microbes (also known as algae) and is a type of cyanobacteria.
A single tablespoon (7 grams) of dried spirulina powder contains proteins, vitamin B1 (thiamine), vitamin B2 (riboflavin), vitamin B3 (niacin), copper, iron. It also contains some amounts of potassium, magnesium, and manganese and minimal amount of almost every other nutrient that one needs.
Just like other plants, spirulina can be grown from sunlight via photo photosynthesis. It can be grown naturally as it does not require any use of pesticides or fertiliser.
Here are seven steps that Mahesh follows to grow the superfood:
Make fresh water stand in a tank.

Put the CFTRI recommended nutrients into it.

Add mother culture of spirulina, and wait for 8-10 days.

Under adequate sunlight, the water turns a dense green colour indicating complete growth of Spirulina.

From that day, 30 per cent of the total volume can be harvested once every 24 hours.

Filtering of the green water gives wet spirulina, which is then washed and dried.

Dry spirulina flakes are powdered and filled into capsules and then sold.
These capsules have a shelf life of two years. For children, Mahesh and his team of eight people sugarcoat the spirulina granules.
"One gram of spirulina every day for three months is enough to fight malnourishment," claims Mahesh.
Annually, Mahesh grows around 1.5 tonnes of spirulina.
As for the cost of production, it is not as expensive and spirulina does not require much space to grow. It can be grown in an aquarium too.
While it is free for malnourished children, Mahesh charges Rs 300 for 120 tablets that lasts for 30 days from others, "A daily intake of 2 grams is recommended."
Why Spirulina Is The Need of The Hour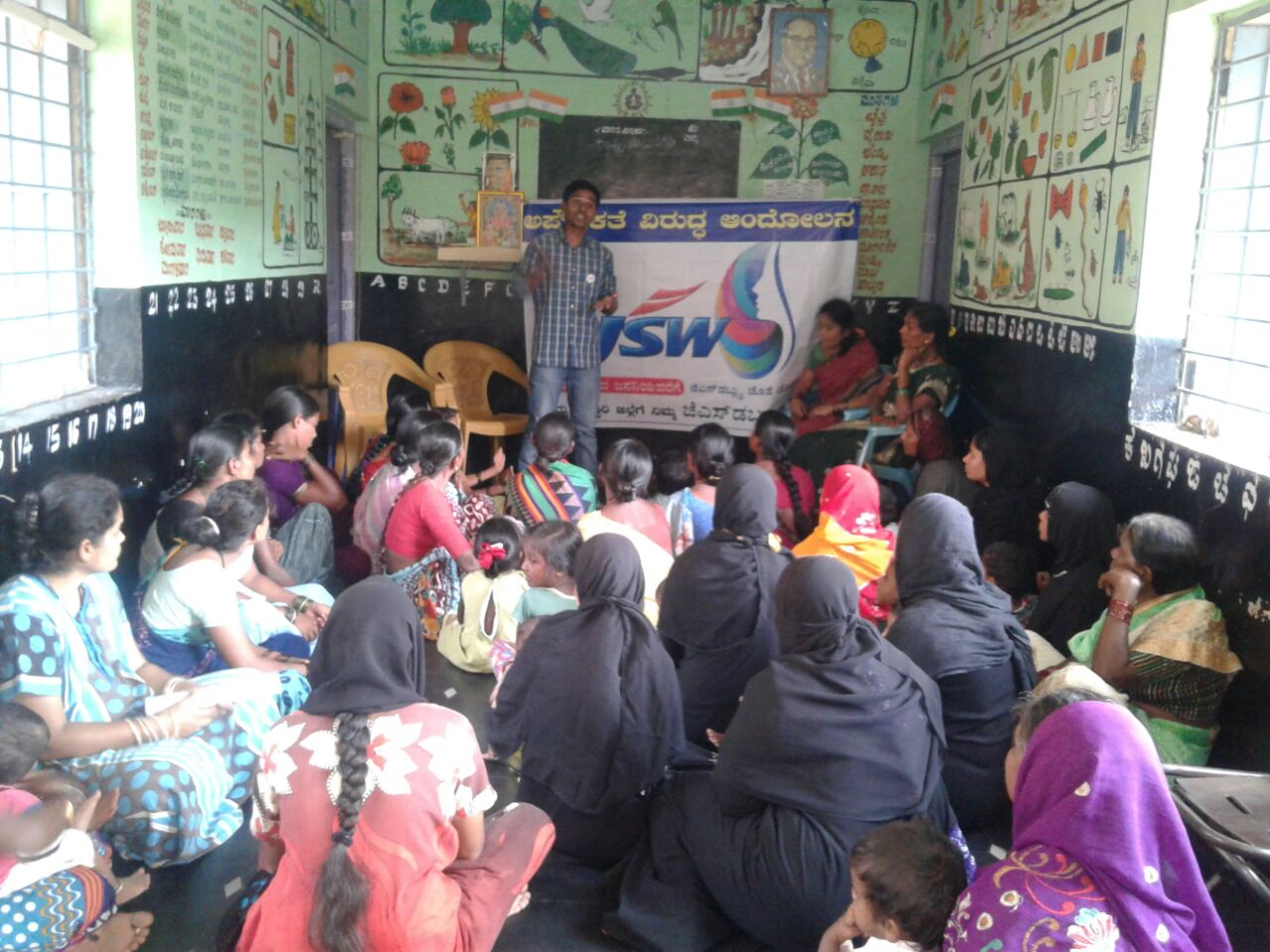 Besides fighting malnourishment among children, spirulina has multiple health benefits too. For instance, it aids in the control of anemia, diabetes, cholesterol, and blood pressure among others.
"Spirulina is natural, hygienic and cost effective. People are ready to pop a pill every time there is a health problem, but they will not replace it with spirulina due to lack of awareness about its benefits."
"In the last decade," he continues, "Consumption of pulses have significantly come down and intake of carbs has increased. Spirulina is also recommended for people who are fit and healthy."
Fighting Malnourishment, One Region At A Time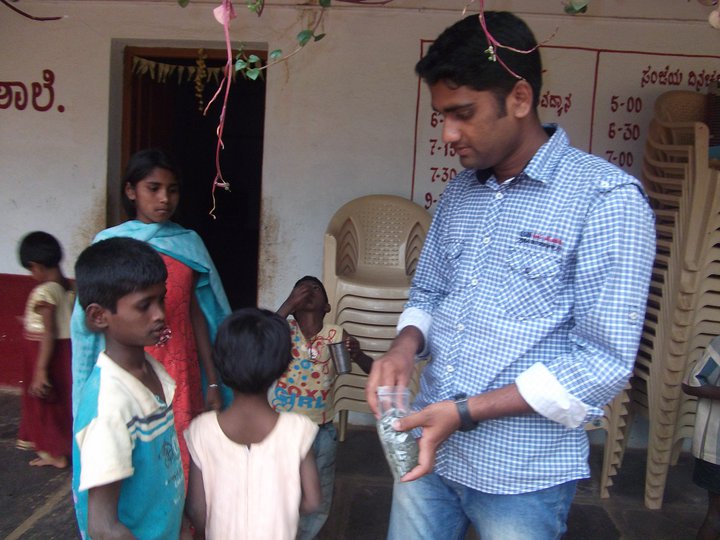 Mahesh did not want the initiative to be reduced to a charity. So, he worked towards making the project self-sustainable.
"Making it a social enterprise, I grew spirulina and sold it to people. From the profits earned, I kick started the project in 2010 in Tumkur which is 69 kilometres away from Bengaluru."
His three-month pilot project in a local orphanage involved over a hundred children.
"Three months later, the hemoglobin levels of the children increased and the results were terrific," he says.
A year later, his efforts were recognised by the State Department of Women and Child Development. Christened as Mission Against Malnourishment (MAM), Mahesh implemented the project in several districts of the State including Tumkur, Hassan and Raichur—the worst affected district and infamous for malnourishment.
Malnourishment claimed 2,689 children between 2009-2011, reported The Times of India.
With the help of government authorities, he went from door-to-door and gave the supplement to children in anganwadis and schools. Spirulina showed positive results, and the health of around 800 malnourished children improved.
Post the success of MAM, close to 20 organisations, NGOs, and corporations have funded the spirulina awareness mission and so far, Mahesh has provided more than six million tablets/granules across 250 towns and villages in India. The social enterprise has also provided spirulina to the flood hit areas of Uttarakhand in 2014.
Talking about the impact, Mahesh says, "Our projects, in all instances, have successfully brought down malnutrition at least by 35 per cent. Our clinical research analysis and biochemical studies along with the Indian Institute of Health Management Research (IIHMR) have revealed very positive and encouraging results."
According to Mahesh and his team, in 2010, when the regular diet of the children in some villages of Karnataka was supplemented with Spirulina at 1 gm/day, they saw a 59 per cent decline in iron deficiency and overall 58 per cent decline in malnutrition.
It also improved cognitive health and enhanced immunity levels.
In nine years, Mahesh has impacted a whopping 1.5 lakh children and around 20,000 pregnant and lactating women in Karnataka.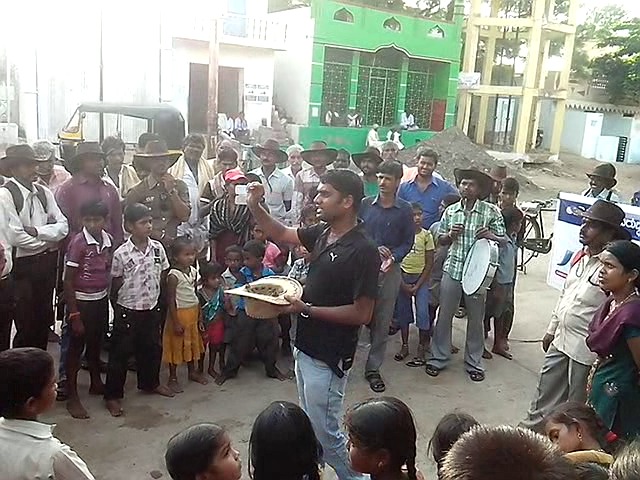 If you wish to get in touch with Mahesh, you can mail him at: rmaheshv@gmail.com
---
Also Read: 78-YO Rajasthan Professor's 'Superfood' Farms Have Empowered Local Women Since 1999
---
Featured Image Source: Flickr
(Edited by Saiqua Sultan)
Like this story? Or have something to share?
Write to us: contact@thebetterindia.com
Connect with us on Facebook and Twitter.