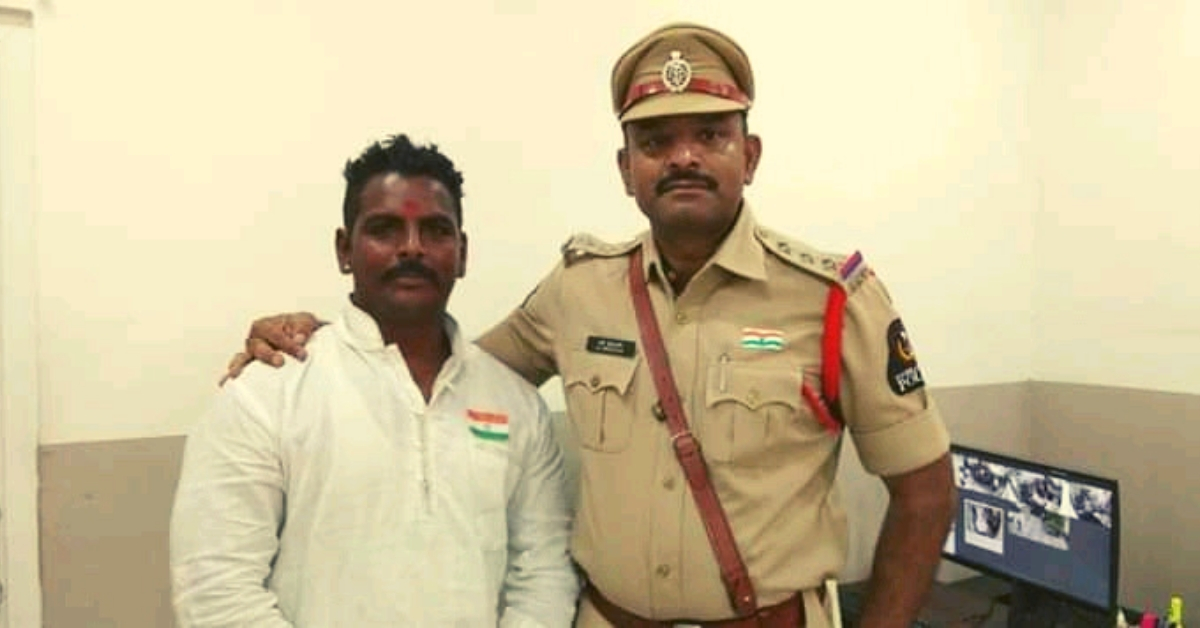 Recovering dead bodies from a lake that is replete with years of domestic sewage, industrial effluents and accumulated toxic wastes involves considerable personal risk, but Shiva is relentless and happy to continue doing so.
Hussain Sagar Lake and the surrounding Tank Bund road are undoubtedly among the most popular tourist hotspots of Hyderabad.
In addition to its brilliantly illuminated necklace-shaped boulevard and the gigantic monolithic statue of Buddha, the iconic lake is also famous for a rather unfortunate reason: suicides.
Hundreds of suicide attempts are documented every year at this site, and consequently, it becomes incredibly tedious and draining for the police and rescue forces to prevent such acts and recover the bodies.
This is when the contribution of selfless individuals like Shiva comes to play.
In the last decade, the man has recovered over 1000 dead bodies as well as rescued over 100 individuals from ending their lives at the lake.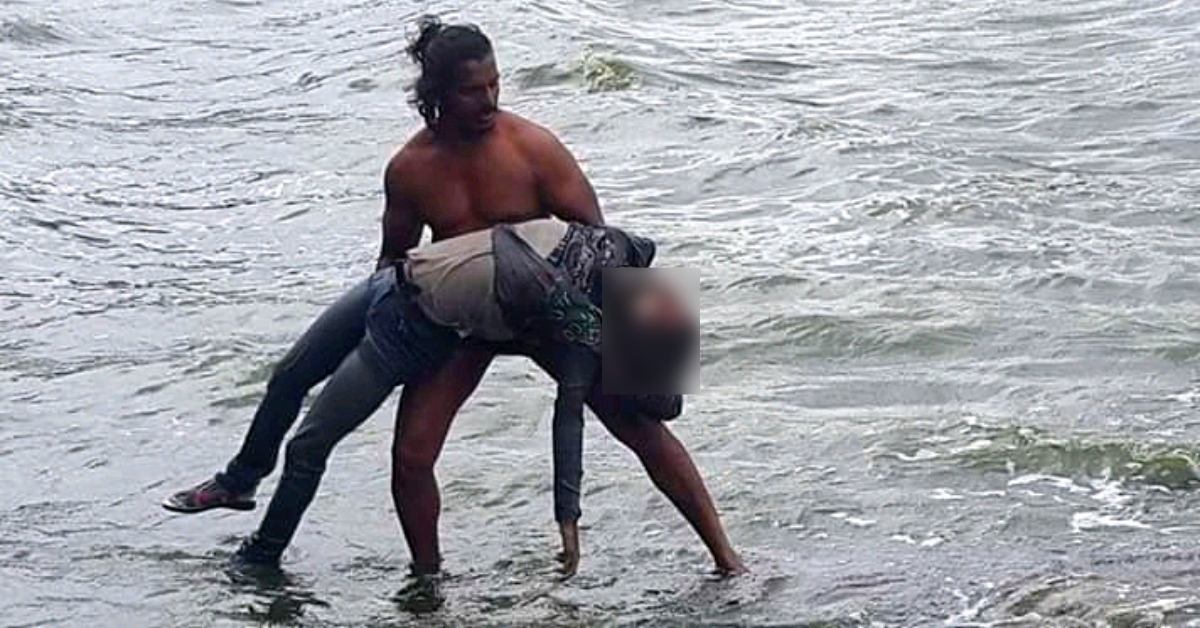 Shiva is his late twenties, and the story of how he came to do this thankless service is rather harrowing.
"When I was a child, my parents had enrolled me in a hostel. One day, when I was heading back to this hostel after school, I ended up witnessing certain acts performed by people in a religious procession. I was so distressed that I ran away in fear. Unfortunately, I got lost along the way and could never retrace them. My earlier life ended in front of a shopping centre, and I began this life on streets through begging," recalls Shiva.
It is on the streets that he met his second mother, who took him under her wing.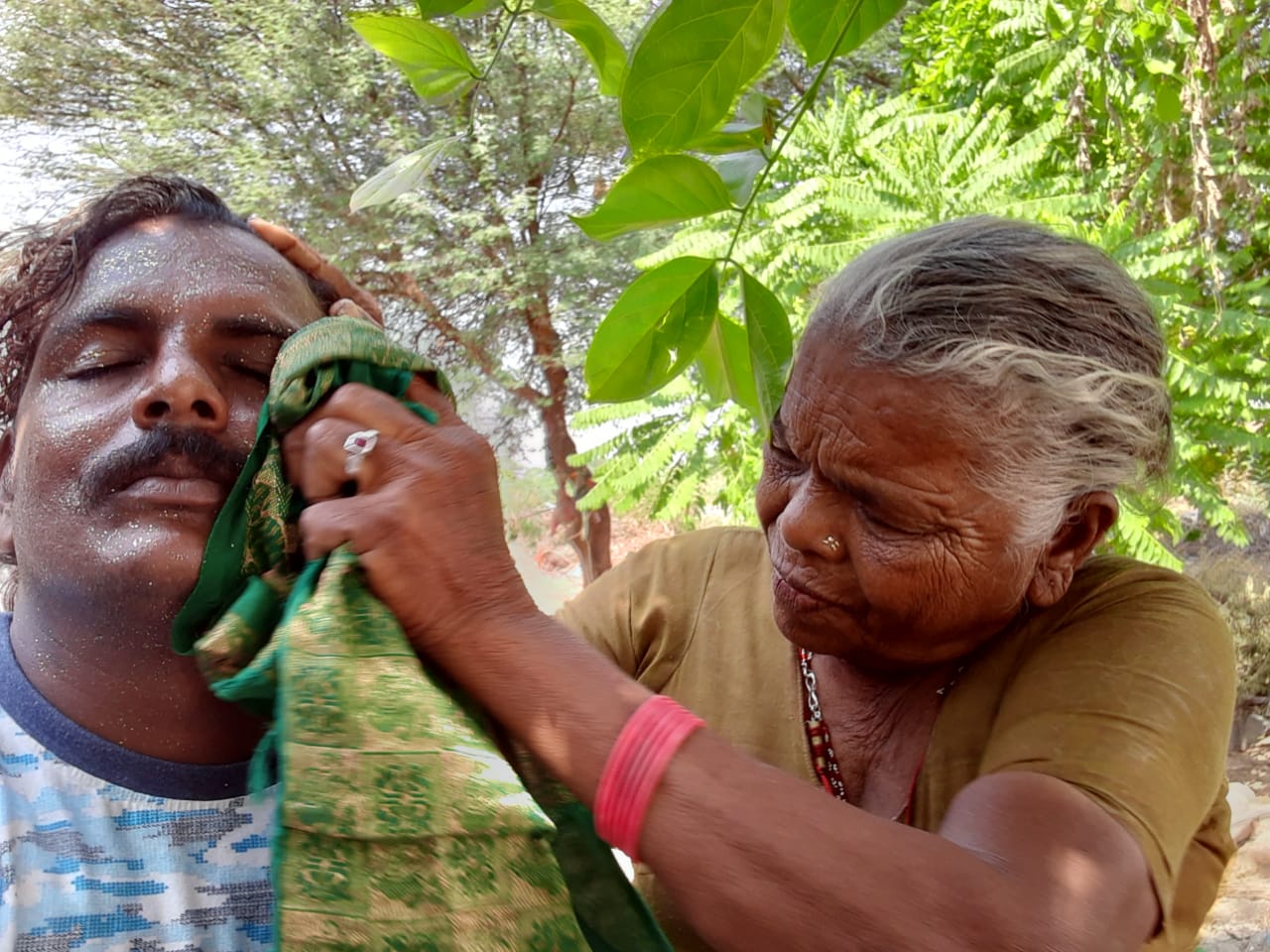 "She didn't differentiate between her kids and me; I received all the love and care that my birth mother would have given me. Life went on, until one fateful day when my brother jumped into the lake to save someone. Unfortunately, both of them drowned in the process. I was devastated and plagued by survivor's guilt. I wondered why someone as kind as my mother had to suffer such a horrifying loss. That's when I decided to ensure that no one would die in the Hussain Sagar Lake ever again, not on my watch," shares an emotional Shiva.
And thus began his endeavour to rescue those who had jumped into the lake to end their life, and when that couldn't be achieved, recover the bodies at Hussain Sagar.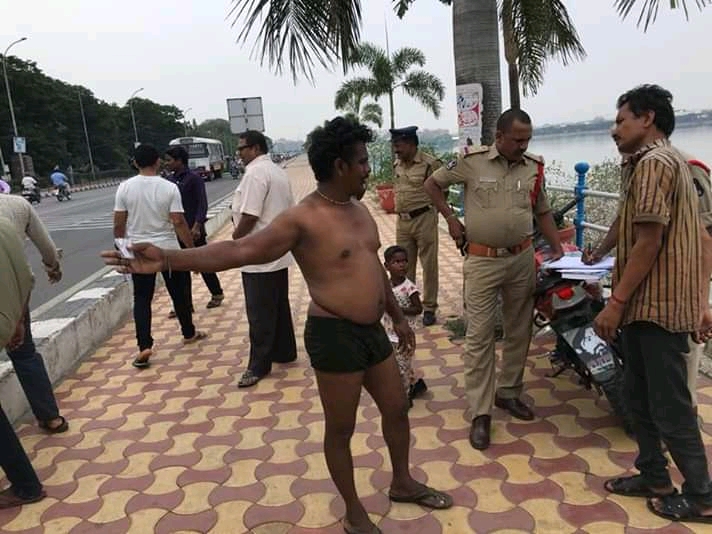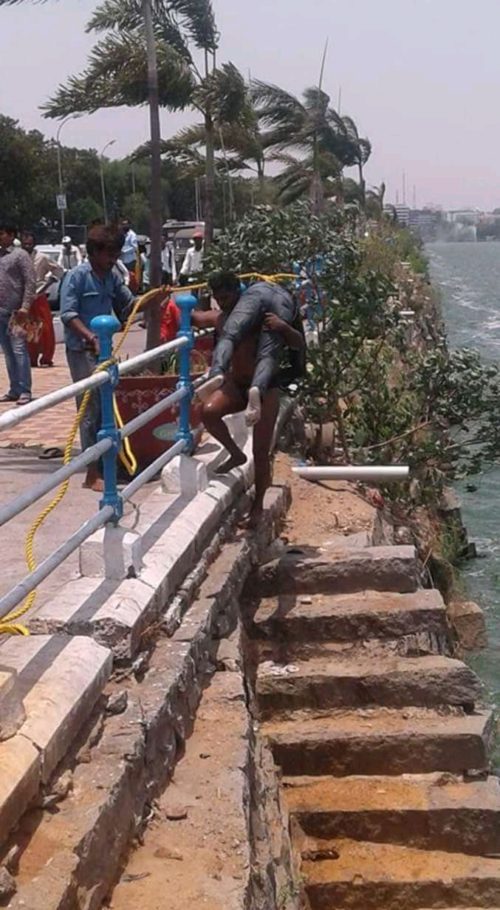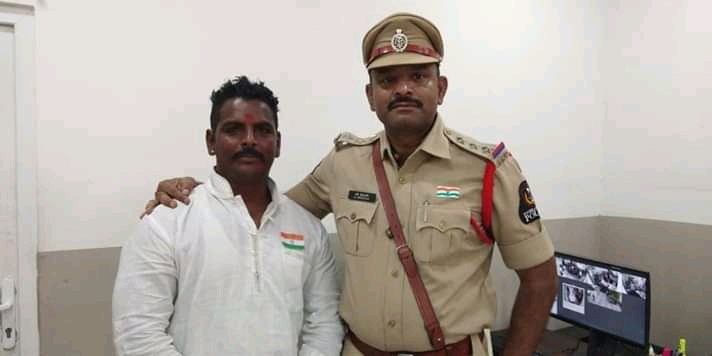 Over the years, he started working with the Lake police, who eventually began contacting him to recover bodies as and when the need arose.
"As far as I know, Shiva has been doing this task for easily over 15 years. I joined this police station one-and-a-half years ago and can tell you that he has recovered more than 100 bodies. He doesn't ask us for any reward, but we feel terrible, given the background, he hails from, so we give him a small remuneration that he humbly accepts," says K Prathap Reddy, Sub-inspector (Crime), Ramgopalpet.
Shiva declares that whenever he comes across people in helpless and pitiable conditions, he tries to go the extra mile to help them out because when he was in a pitiable state, someone showed mercy on him.
"Although I don't have a steady income or anything, I try my level best to help the needy, either by feeding them or providing clothes. Also, when I recover bodies that have no takers, I get them cremated as well. I feel that God has been kind to me, for he gave me a mother when life wasn't kind to me. I wanted to do good for the society, as a way to give back" he adds.
Shiva is aware that recovering dead bodies from a lake that is replete with years of domestic sewage, industrial effluents and accumulated toxic wastes involves considerable personal risk, but he is relentless and happy to continue doing so.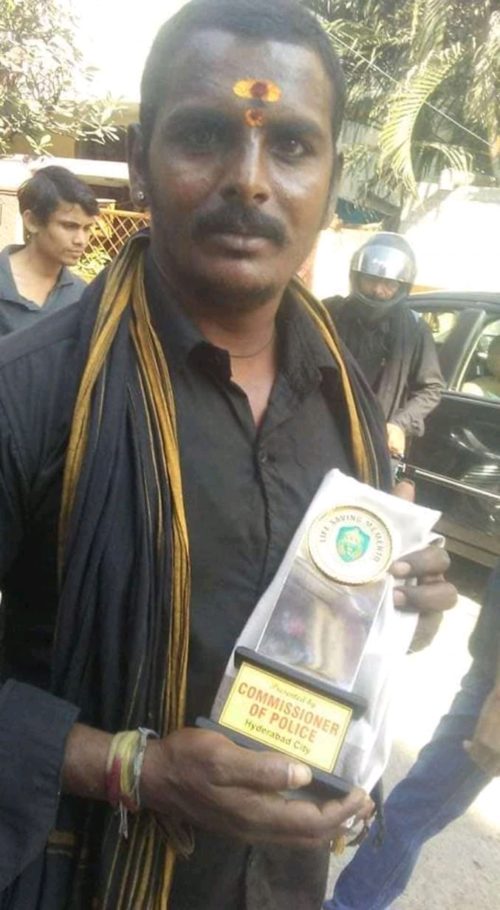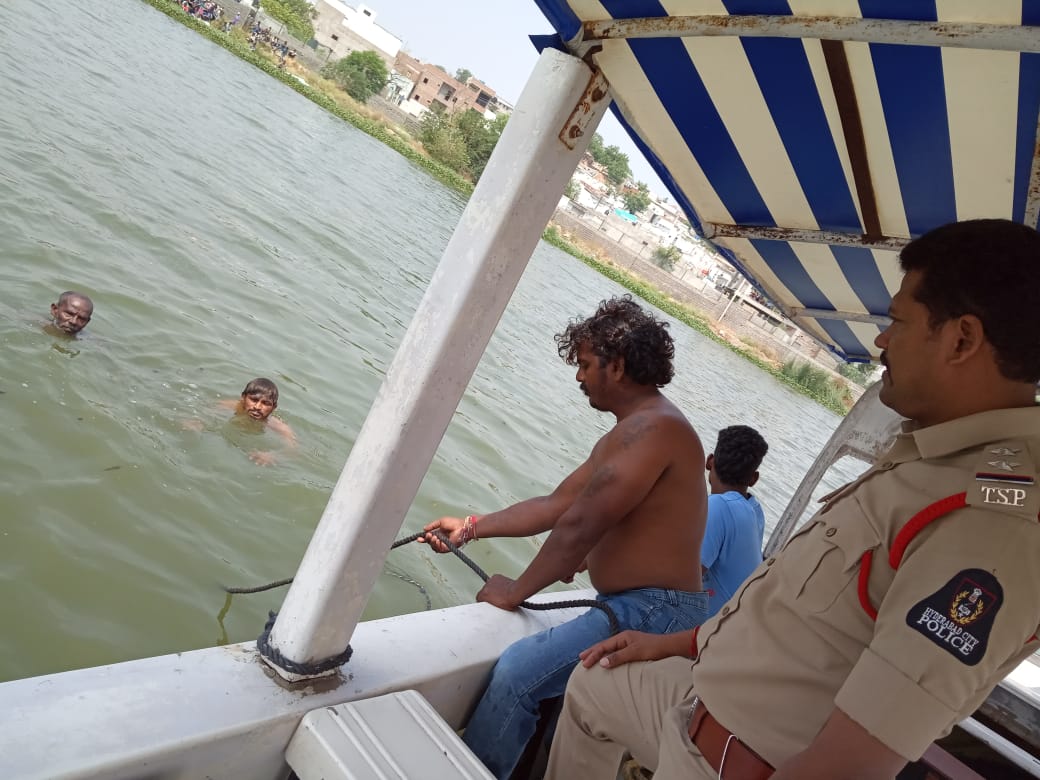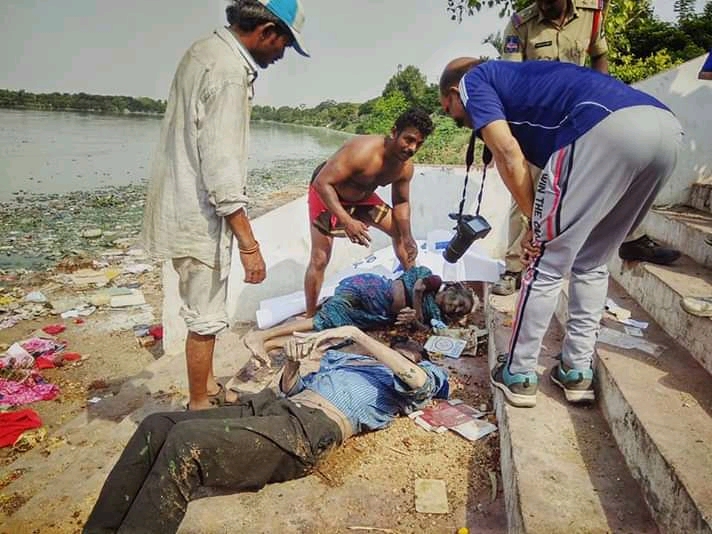 "If I am not mistaken, the number of people whom I've rescued from the lake is 107. Two of them have met and thanked me for saving their lives. In any case, I don't expect anything from any of them. I'm doing this in remembrance of my brother whom I couldn't save, and every successful save is a homage to him," he adds.
To make ends meet, Shiva recovers iron components that are part of the massive idols immersed in the lake following Ganesh Chaturthi. This doesn't earn him much and is barely enough to make ends meet, but he is grateful for what he has. "What I get from doing this work helps me take care of my mother and my siblings. I don't need anything more," he concludes.
---
You may also like: For 35 Years, Truck Driver & His Wife Rescued The Homeless, Buried Unclaimed Dead
---
Despite single-handedly recovering thousands of dead bodies and saving suicide victims for over a decade, Shiva is relatively unknown, and receives little support from the state.
We at The Better India salute this unsung hero and hope his selfless endeavours find national recognition.
If you wish to get in touch with Shiva or help him in any way, you can contact him at 9963956794.
(With inputs from Kevin Ronith)
(Edited by Gayatri Mishra)
We bring stories straight from the heart of India, to inspire millions and create a wave of impact. Our positive movement is growing bigger everyday, and we would love for you to join it.
Please contribute whatever you can, every little penny helps our team in bringing you more stories that support dreams and spread hope.