Meet Parbati, a female mahout who tames elephants, uses ash instead of toothpaste, sleeps inside a tent on a threadbare mattress without a pillow and with tools of her trade all around her. In this excerpt from My Half Of The Sky, published by Sage Publications, author Indrani Raimedhi talks to Parbati about her life in the wild.
Parbati Barua is elusive, mysterious, larger-than-life. As a little girl, this daughter of a zamindar (landowner) in Assam hated playing with dolls. She loved the great outdoors and played with elephants and horses instead! Like her father, who was known for his legendary expertise and knowledge on elephants, Parbati, too, was unable to stay away from the gentle giants. As a young woman she chose to live and work in the midst of her elephant family and today she has distinguished herself as perhaps the only female mahout in the world. In this excerpt from My Half Of The Sky, published by Sage Publications, author Indrani Raimedhi talks to Parbati about her life in the wild.
When you learn of Parbati's life in the jungles, which makes her vulnerable to the elements, the heat of the summer sun to the biting cold of winter, pelting rain, and fog, and the attendant troubles—living with the most basic of amenities and subjecting the body to cruel privations—you feel a great respect for her, more so because of the fact that she was born the daughter of a zamindar and could have led a life of indolence, even extravagance, filling her days with frivolous amusements.
To understand her, you have to know where she comes from…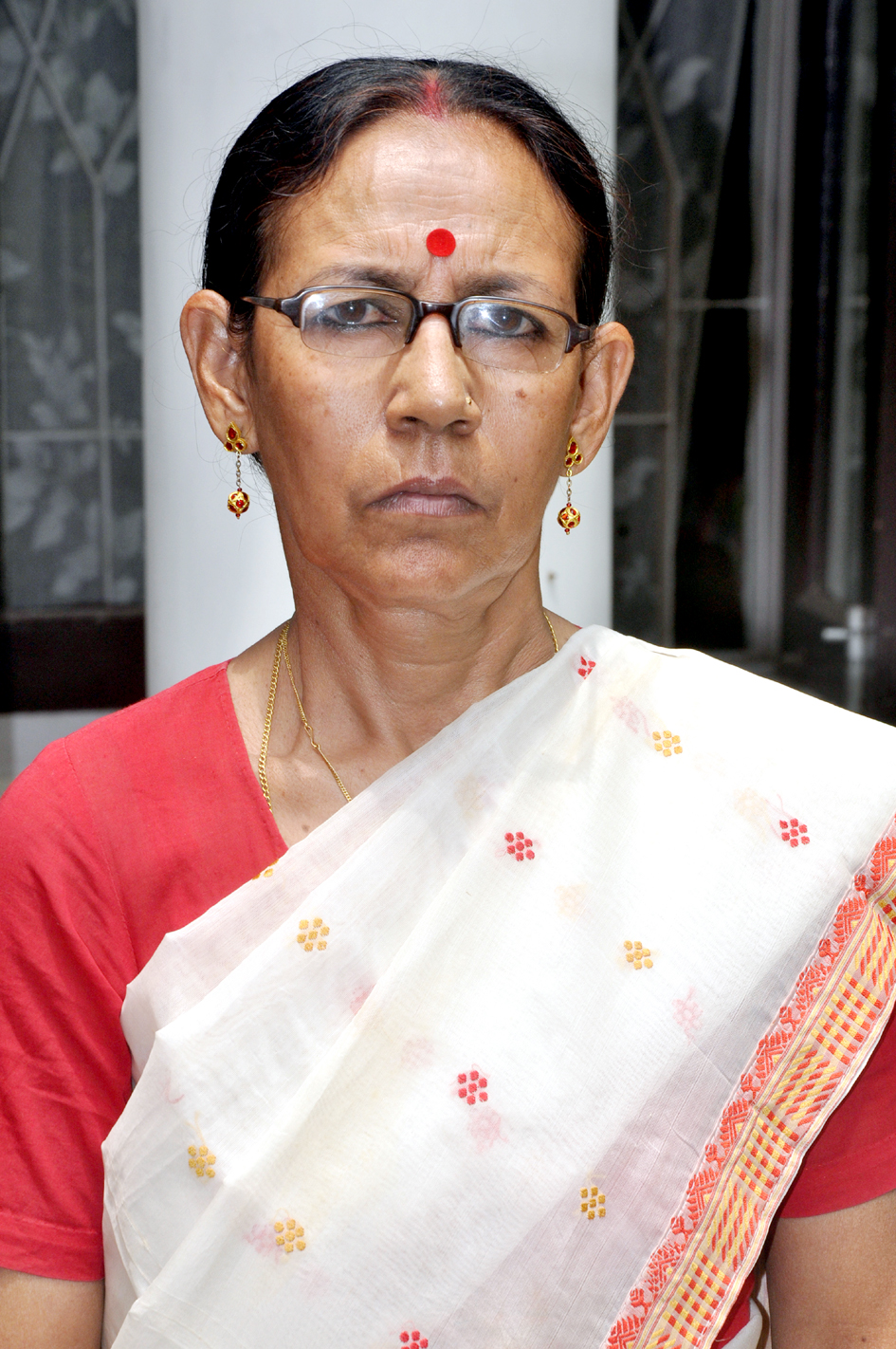 Gauripur lies in a forgotten corner of India, a small town on the western side of the district headquarter, Dhubri. The Gadadhar flows gently by the main town on its eastern flanks. There is a lake on the northwest named Laokhowa beel and on the northeast, by the river bank, is a small hilltop called Motiabagh on which the Hawakhana palace is located. This is where Parbati's life began.
"I was named Parbati, the mother of Ganesh, the elephant headed God. When I was only 1 month and 17 days old, our father broke journey from Shillong to Gauripur and halted at an elephant camp in Damra. That was only the beginning. All through our childhood years, father took us to stay in these camps, seven to eight months a year. We all went along—my father had four wives, we took with us 70 servants, including cooks, a doctor, a barber, and a tailor. A tutor accompanied us so that our studies were not interrupted. We lived with these gentle giants and their handlers in a kind of paradise. We rose at dawn and helped in preparing fodder for the elephants. We keenly observed all the activities at the camp. Well-trained elephants called Kunkies (koonkies) drove away wild rogue elephants and this saved the villagers. The men in the camp shifted troublesome wild elephants to other areas to avoid overcrowding, tamed elephants to uproot lantana creepers, and removed fallen trees on the roads. The elephants were even lent to timber merchants for logging operations. My father loved elephants more than his life, and he paid close attention to every aspect of their well-being, including massages, bathing in the river, treating of ailments, and their diet. They were fed green gram, digestive mixtures, herbal potions, salt, jaggery, besides plantain and grass. We saw how the handlers trained new elephants with treats and light taps on the legs and head to make them understand the instructions. The leg chain, bedi or collar, and the neck chain were tested to see that the elephants were not hurt. In the evenings, we would sit with father and the mahouts. There would be long discussions on matters related to the camp. We were expected to listen attentively and pick up tips. Many wonderful stories about elephants were also narrated. In this way nature became our university, and I, its most ardent pupil."
It was no surprise, therefore, that at age 14, she caught her first wild adult tusker. How could a mere child achieve this? "Catching an elephant is not a matter of brute strength," she explained. "It's all in the mind and some amount of luck."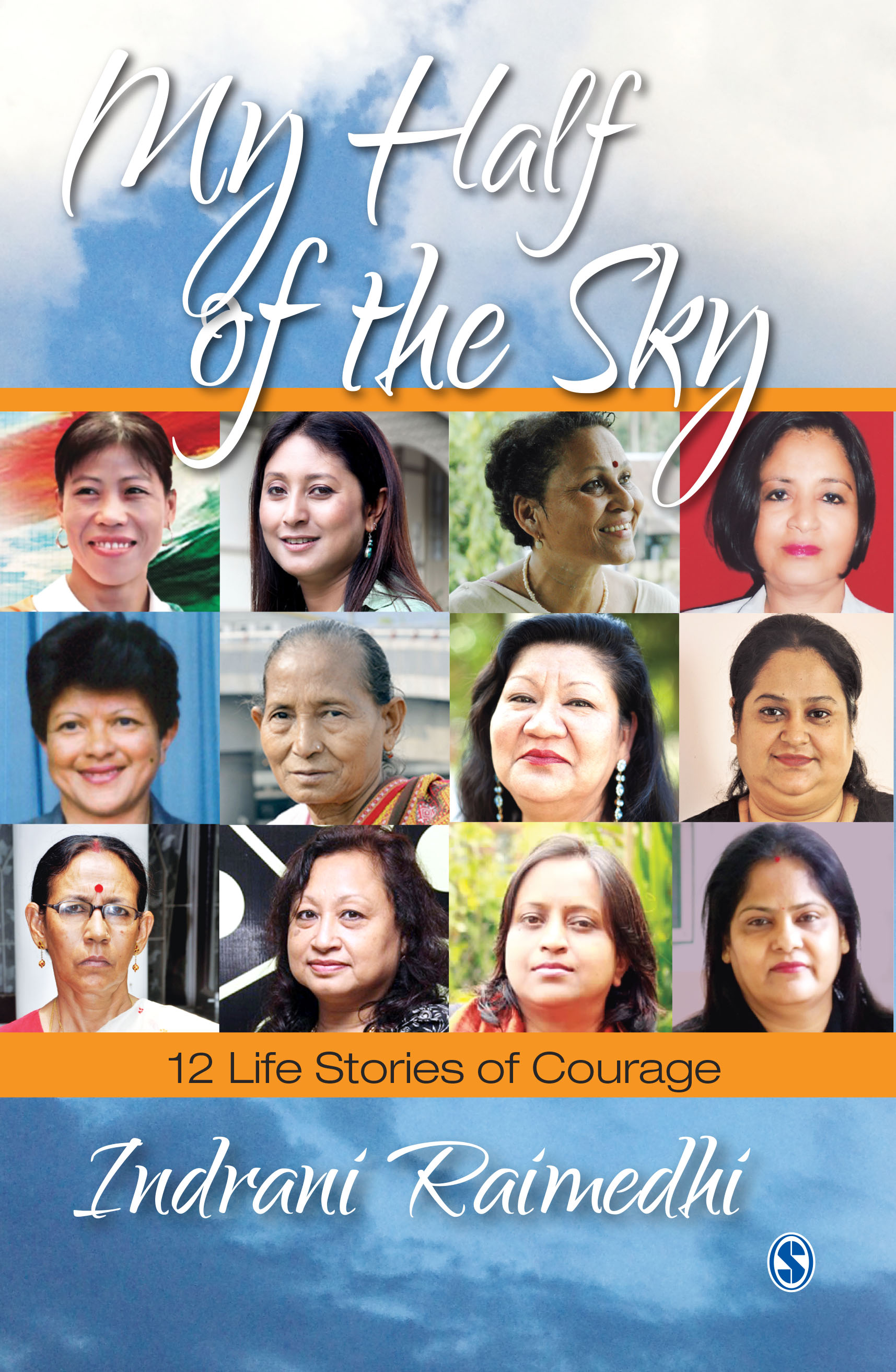 She caught this pachyderm in the Kachugaon forests in Kokrajhar district. Till date she treasures the two words her father joyfully uttered after her brave feat, "Shabbash beti!"
That was only the beginning. Parbati chose to live and work in the midst of her beloved elephant family. It takes a lot of patience, perseverance, and dedication to tame elephants. Catching a wild elephant is an extremely risky job. They are captured by throwing a lasso around their heads. The process of training is very slow. It takes about six months of gentle coaxing to win the beast over.
Parbati's three pachyderm daughters are Lakshmimala, Aloka, and Kanchanmala. The trio and a team of coworkers lead an unusual and adventurous life. Different states like Bihar, West Bengal, and Assam request her help in tackling rogue tuskers or tend to those who are injured/ailing. She is consulted on elephant management policies, in controlling capturing wild herds, driving out wild herds from urban areas, and training mahouts.
"In my job, there are no retakes," she states grimly. "Every time I go to the forests, I think of it as my last trip. But as a mahout, I can never retire."
When she is not working, Parbati loves to dress up decorously in mekhela chador (Assamese female attire) or sari. But the time for action sees her radically transformed. She is then togged out in faded jeans, combat jacket with shiny brass buttons, a solar topee, and sunglasses to shield her eyes. Tucked in her waistband is a khukri. She even chews a bit of tobacco. Appearance is important for her beloved pachyderms too. She tenderly decorates their foreheads with chalk.
Going by her attire, it is not hard to discern that Parbati is a die-hard fan of westerns. Her heroes are rugged men like Charles Bronson and John Wayne. She also loves to watch war movies. Her favorite movies are The Magnificent Seven, High Noon, and How the West Was Won.
Her life in the wild is bereft of modern conveniences. She uses ash instead of toothpaste, sleeps inside a tent, on a threadbare mattress, that too without any pillows. She keeps by her bedside a sepia-tinted photo of her father Lalji in his youth. And all around her are ropes, chains, khukris (a sharp knife), stirrups—the tools of her trade.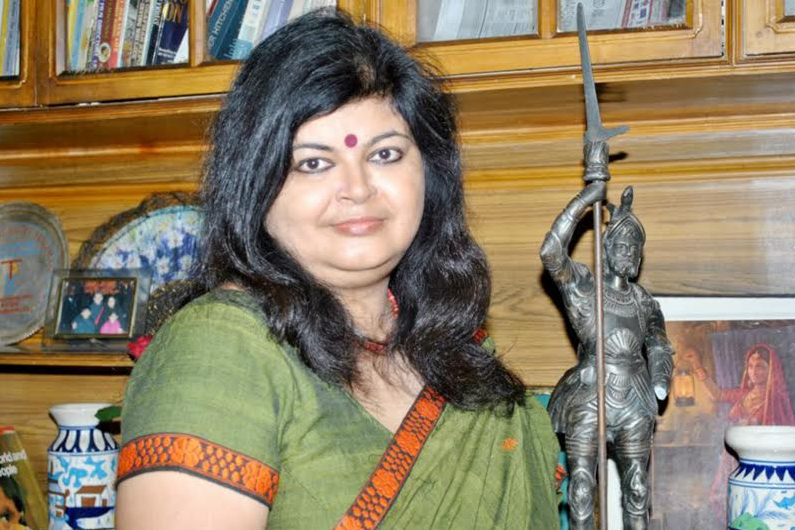 "There are many rituals in our work," she explains. "These have been handed down for generations. Every journey begins with a puja to Goddess Kali, Ganesh, Saatshikari—the patron goddess of forests and Muslim saint Mahout Pir."
(Excerpts from My Half Of The Sky by Indrani Raimedhi; Published by Sage Publications; Pp: 165; Price: Rs 495/Hardcover.)
Like this story? Or have something to share? Write to us: contact@thebetterindia.com, or connect with us on Facebook and Twitter (@thebetterindia).
We at The Better India want to showcase everything that is working in this country. By using the power of constructive journalism, we want to change India – one story at a time. If you read us, like us and want this positive movement to grow, then do consider supporting us via the following buttons.
Please read these FAQs before contributing.