From bananas that keep fungus at bay to mushrooms that grow on agri-waste, these women have been working for years to take care of your health, helping farmers and safeguarding the environment!
It is hard to stop and take in the fragrance of roses these days. Not just because our fast-paced lives do not allow us to do so but also because generations of breeding and using unnatural fertilisers and chemicals have hampered the scent of roses.
It was the same situation for Shivkote Subramanyam, a small-time rose cultivator in Bengaluru, six months ago.
Although he was happy with the money he was making, he was not satisfied with the quality of the roses. "The smell would fade away faster compared to the roses I got as a child," he tells The Better India.
Today, the 35-year-old's income has not only doubled but the quality of red roses or 'Arka Swadesh' as they are known, has improved significantly.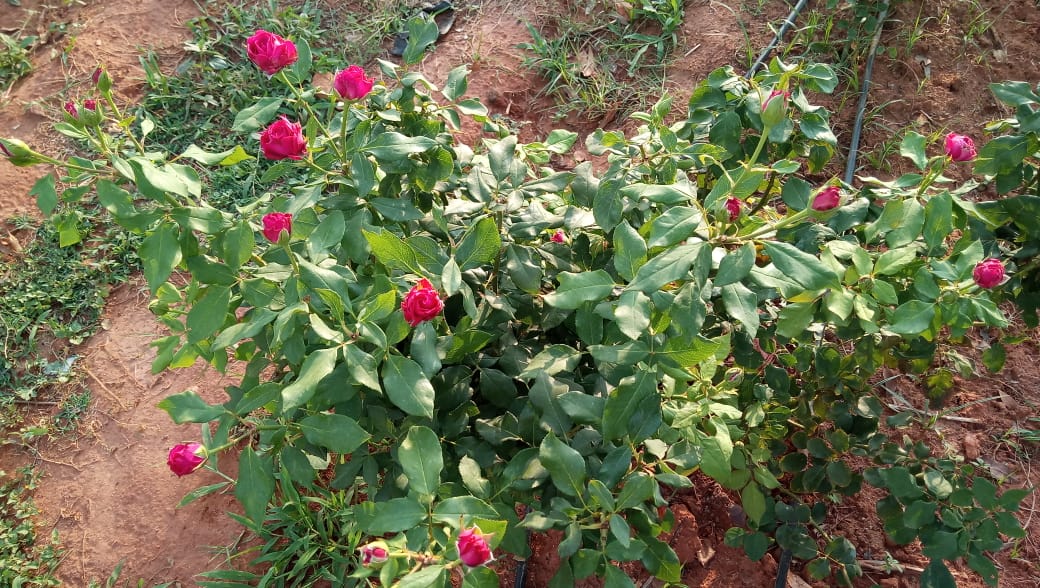 The shining foliaged roses are longer than the average length of 30-90 cm in a polyhouse. It has an yielding capacity of 5-6 kilos in 10 Gunta of land, says Shivkote.
The brainchild behind Shivkote's prosperous yield is Dr Tejaswini, principal scientist at the Division of Ornamental and Medicinal Crops at the Indian Institute of Horticultural Research (IIHR) in Bengaluru.
Dr Tejaswini and her team have developed several varieties of high-yielding marigolds and roses that are rich in antioxidants.
Like her, several scientists at IIHR have been instrumental in increasing the horticulture output, thus improving the lives of farmers.
Here are a few other examples:
1. Increasing shelf-life of mangoes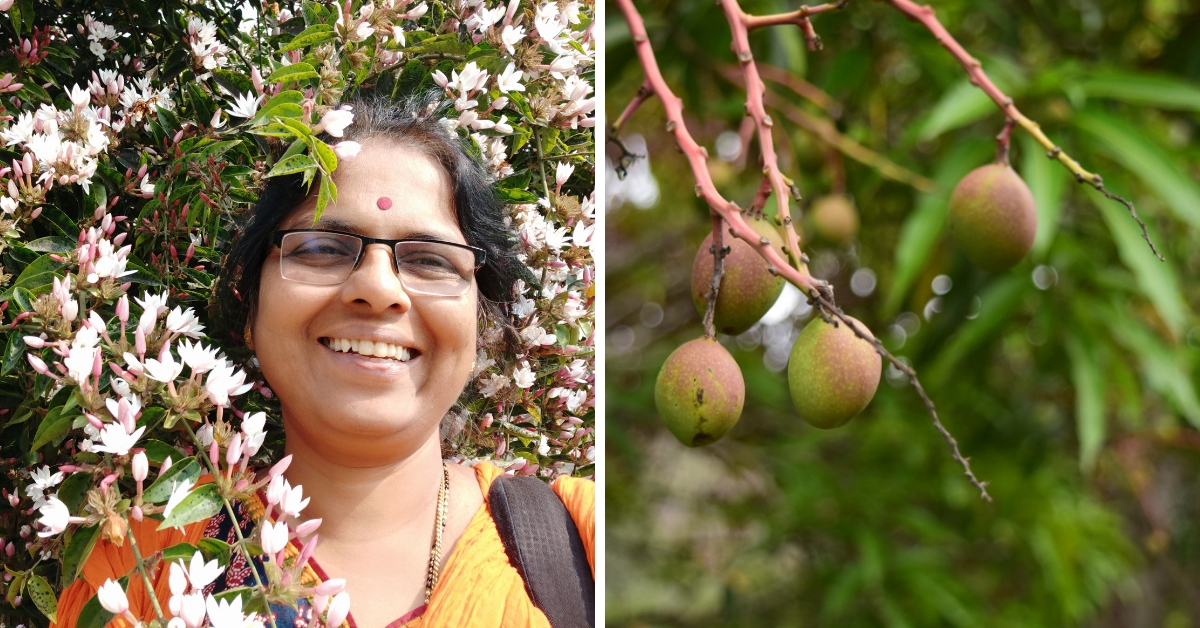 For the last 14 years, Kamala Jayanthi has been working on removing common pests from crops without using any chemicals. In 2010, the principal scientist at the Division of Entomology and Nematology finally got the breakthrough.
"Flies attacking the produce when they are ready to harvest is a huge loss that farmers go through. Hence, they resort to inorganic methods to kill them. Fruit flies, especially the female ones, are attracted to a compound in mangoes called gamma-octalactone," Jayanthi tells The Better India.
The 60-year-old scientist found a solution called Arka Dorsolure F, a paper trap that lures the female fruit flies to lay eggs on them. The solution has been sent for patenting, after which, it will be sold commercially.
"It will be a low-cost solution and hypothetically, one trap can cut down 1,200 flies from going to the next generation. After six generations, there will be immense pest suppression," she adds.
2. Using agri-waste management systems to grow mushrooms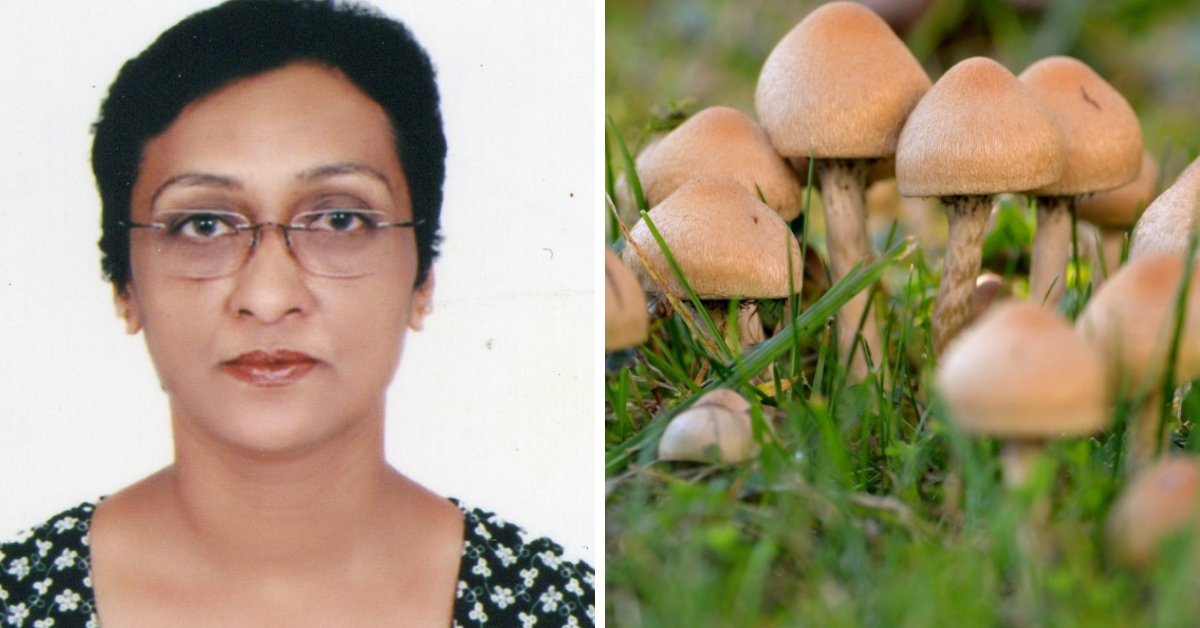 Making it a win-win situation for farmers, Meera Pandey, principal scientist at the Mushroom Research Laboratory has come up with a solution that uses agri-waste management systems to grow mushrooms.
Speaking to The Better India, she says, "I have been working on mushroom production since the last 35 years and I strongly believe that it should be made a part of everyone's daily diet.
Tonnes of agricultural waste is burnt every year, causing rampant air pollution."
The devised mushroom cultivation package provides seeds and training in technology and skills upgradation for farmers and entrepreneurs. It can be used for different varieties of mushrooms, including oyster, paddy straw and Shiitake mushrooms.
IIHR's department of engineering has developed a machine for seed production for mushroom cultivation which is highly labour-intensive.
IIHR provides seed bags at Rs 15 to women in rural areas, which can harvest 300 grams of mushroom in 20 days. The institute has also collaborated with commercial growers to increase the overall mushroom cultivation.
Highlighting the benefits of mushrooms, Meera says, "Mushrooms are anti-cancerous and packed with vitamins and minerals. There is the need for a massive awareness drive."
The cost of cultivation for one kilo of mushroom is around Rs 30. The production cost is 120 kg per day, amounting to four tonnes a month. The average rate of mushrooms is Rs 100 per kilo.
3. Banana that is resistant to fungus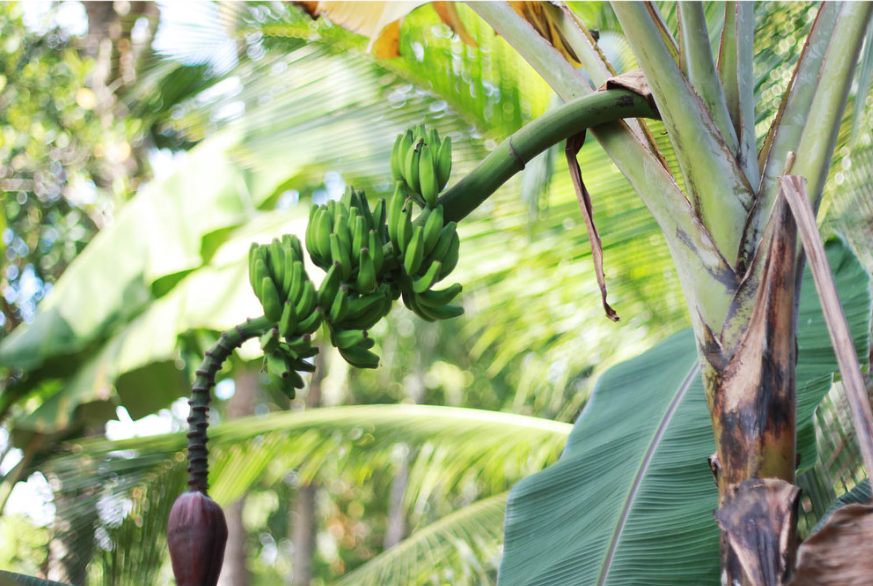 Rekha A is a scientist at the Division of Fruit Crops. She is developing a solution which will prevent fungus that rots banana.
"Fusarium wilt caused by a fungus damages the sweet and delicate Elakki Bale [banana variety] of Karnataka," said Rekha A. "It also harms the Rasthali variety. We have developed intermediate hybrids that will be useful for the development of resistant cultivated types," Rekha told Scroll.in.
The scientist is now studying the water stress on banana as the plants use a lot of water. She is analysing varieties of the crop that use less water.
---
Also Read: 78-YO Rajasthan Professor's 'Superfood' Farms Have Empowered Local Women Since 1999
---
From mangoes that last longer, bananas that can keep fungus at bay, high-yielding marigold and roses, to mushrooms that be cultivated from agricultural waste, scientists from the Indian Institute of Horticultural Research are developing natural methods to make horticulture output healthy.
Their efforts not only benefit the environment but also aid small-time farmers and growers like Shivkote.
If you wish to get in touch with them, visit here.
(Edited by Shruti Singhal)
Like this story? Or have something to share?
Write to us: contact@thebetterindia.com
Connect with us on Facebook and Twitter.