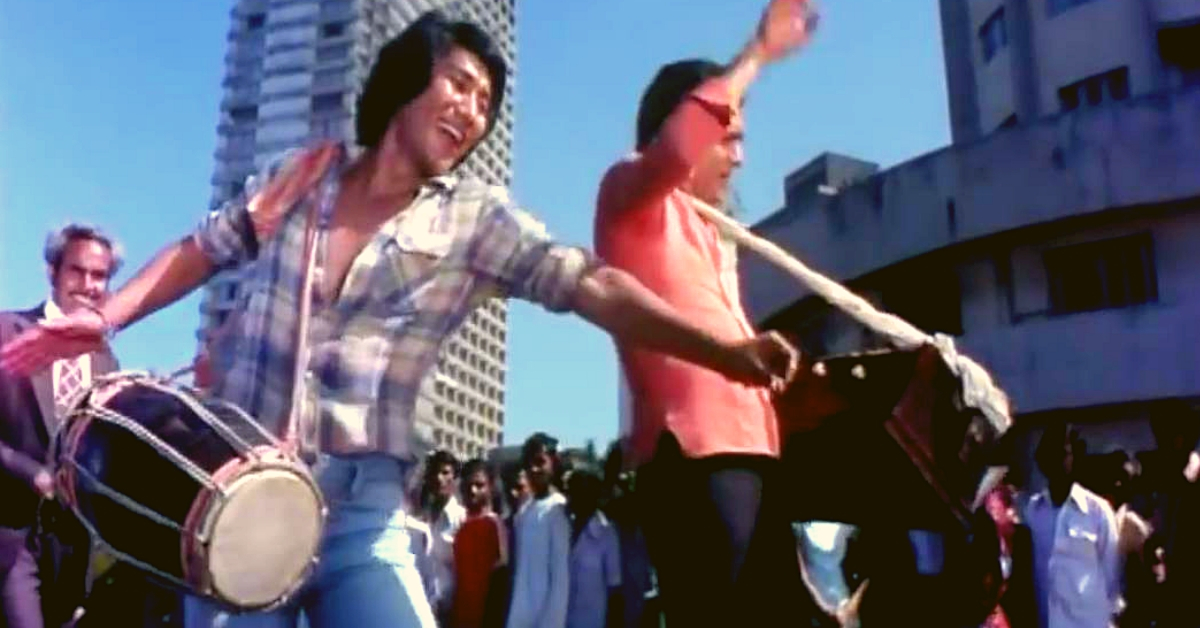 "When Danny Denzongpa was a star, nobody took my desire to become an actor as a joke. I never felt discriminated against, but at some level my features did stand in the way to getting roles. For example, no one would cast me as Hema Malini's brother," recalls Phonsok Ladakhi.
Ladakh officially opened itself to the world in 1974 when the Government of India first allowed tourists into this strategically sensitive high-altitude region.
However, in 1972, a young and ambitious 19-year-old Phonsok Tsering Dimbir, popularly known as Phonsok Ladakhi, decided to plunge into the world of cinema, seeking admission into the prestigious Film and Television Institute of India (FTII). It was a time when Ladakh didn't even have a cinema hall with the good old Radio as the only source of entertainment. Many of you may not have ever heard of him, but Phonsok was Ladakh's first true representative in mainstream Indian popular culture.
Performing across a host of minor roles in Bollywood movies through the late 1970s like Khel Khel Mai, Uchi Udaan, Shalimar and Kachhey Herai, Phonsok would go onto become a household name in the late 1980s, acting in Doordarshan-sponsored television shows like Intezaar and Paramveer Chakra.
Phonsok would later become a pioneer of popular Ladakhi music, produce his own television series, craft numerous documentaries on Ladakh, compose the regimental song for the Ladakh Scouts and eventually dedicate his life to spreading the gospel of yoga and meditation.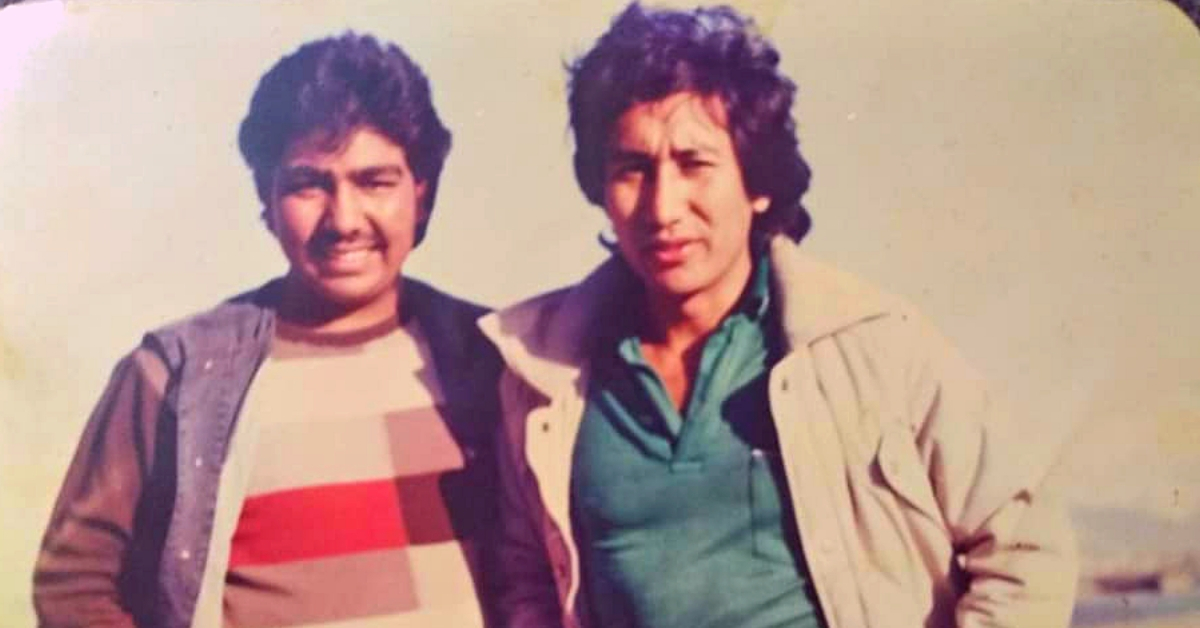 Born on November 14, 1953, in Chemrey village of Leh district, Phonsok spent the first 12 years of his life there. Subsequently, he went to the famous C.M.S Tyndale Biscoe Memorial High School in Srinagar, where he passed his matriculation.
"In those days, we didn't have cinema halls in Ladakh, just the radio but I devoured the radio, listening to all the popular Bollywood songs of the day, particularly those composed by SD Burman saab. That's what drew me to the arts early on, and helped me realise there is more to this world than becoming a doctor or an engineer," he says, in an exclusive conversation with The Better India.
"All people from the mountains have an innate sense of rhythm," he adds. Following his matriculation, he went to college in Jammu, where his passion for cinema and desire for stardom first took shape. One of the first movies that really inspired him was the 1969 film, Aradhna, starring the megastar Rajesh Khanna.
"Back in the day, I thought I looked like Rajesh Khanna. I would spend less time in college and more in the cinema halls watching all his films. Also, at the same time, the legendary Danny Denzongpa had also made his mark in the film industry after graduating from FTII, Pune. This drove my desire to become not just an actor, but a star," says Phonsok.
Phonsok also says that though many want to become an actor, yet few have the courage to follow through on their impulse.
"Acting is a very uncertain profession, and people would rather take the safe way out. But I jumped into the profession, and took a chance," he adds.
Hard struggle
In 1972, he applied for FTII and was lucky enough to be accepted into the Institute alongside the legendary Tom Alter and Benjamin Gilani. Phonsok claims that they were the only three among 1,200 people who had applied for FTII in Delhi to get admission.
Learning acting from veteran theatre personalities like Roshan Taneja, he finally graduated from FTII in 1975. Initially, he landed a few minor roles, but it was a hard struggle.
"Getting roles was challenging, and I struggled a lot in Bombay (Mumbai) working side by side as an assistant teacher in a local acting school. My struggles in Bombay, however, turned me into a more resilient person. I saw hunger, difficult challenges, and days when there was no work forthcoming. There was one year, where I changed my place of residence nine times, got evicted by my landlords on each occasion because of my inability to pay the rent," he recalls.
The first role he landed was in the 1977 film Khel Khilari Ka, starring Dharmendra. It was a small part, where he played Shakti Kapoor's brother on screen.
"However, I never quite clicked as a star in the industry. At some level, I always had an intuition that I wouldn't become a star, and that, coming from Ladakh, I would do something for the region, and the people of the Himalayas. Despite my struggles, I never lost faith. I took recourse to yoga and meditation, and surrounded myself with great friends like Tom Alter, who was very dear to me," reminisces Phonsok.
Moreover, during this intense period of struggle, at no point did he feel discriminated against or suffered at the hands of racial prejudice.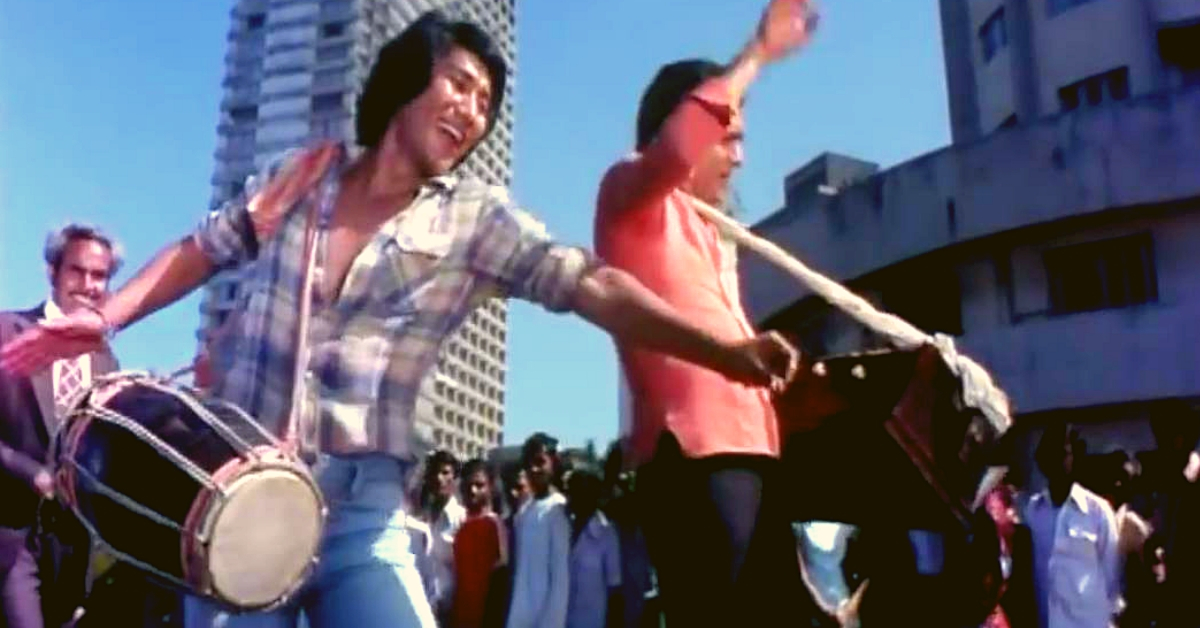 Danny Denzongpa was a star when I came to Bombay. When he became famous no one doubted people who looked like me. He liberated us. When Danny's fame was rising, nobody took my desire to become an actor as a joke. I never felt discriminated against, but at some level, my features did stand in the way to getting roles. For example, I could not play the role of a blood relative. No one would cast me as Hema Malini's brother, he recalls.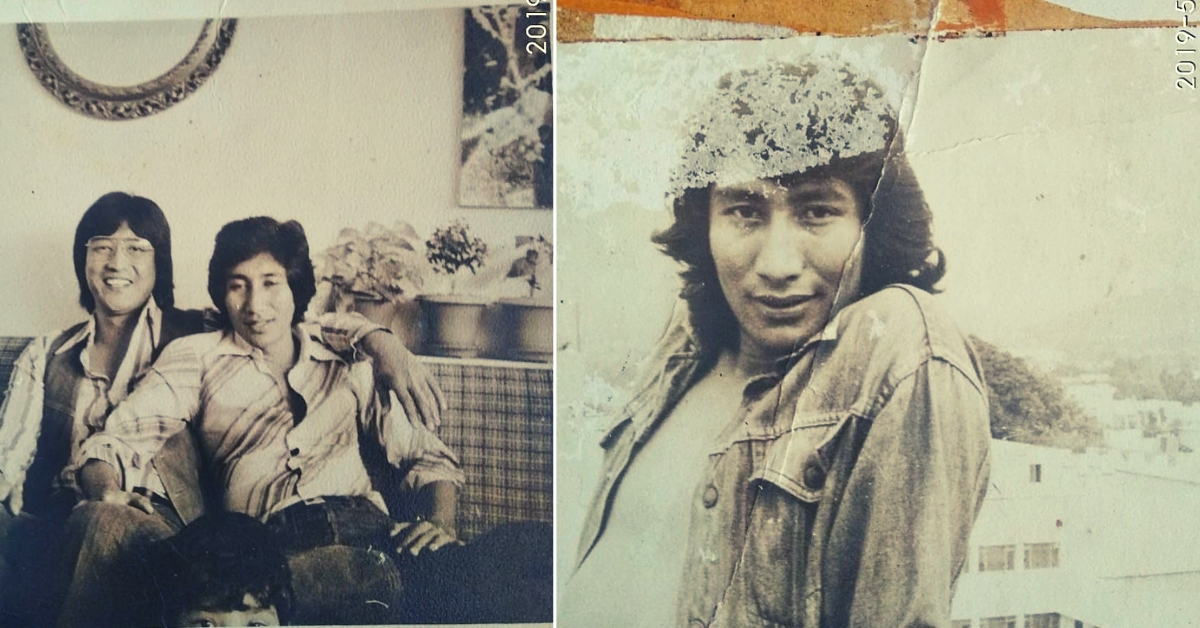 "As Danny grew in stature playing negative roles, people also thought I'd reach those heights, and they treated me that way. Unfortunately, it never quite worked out for me.
"After struggling for nearly a decade in the film industry, it was television that saved me," he adds.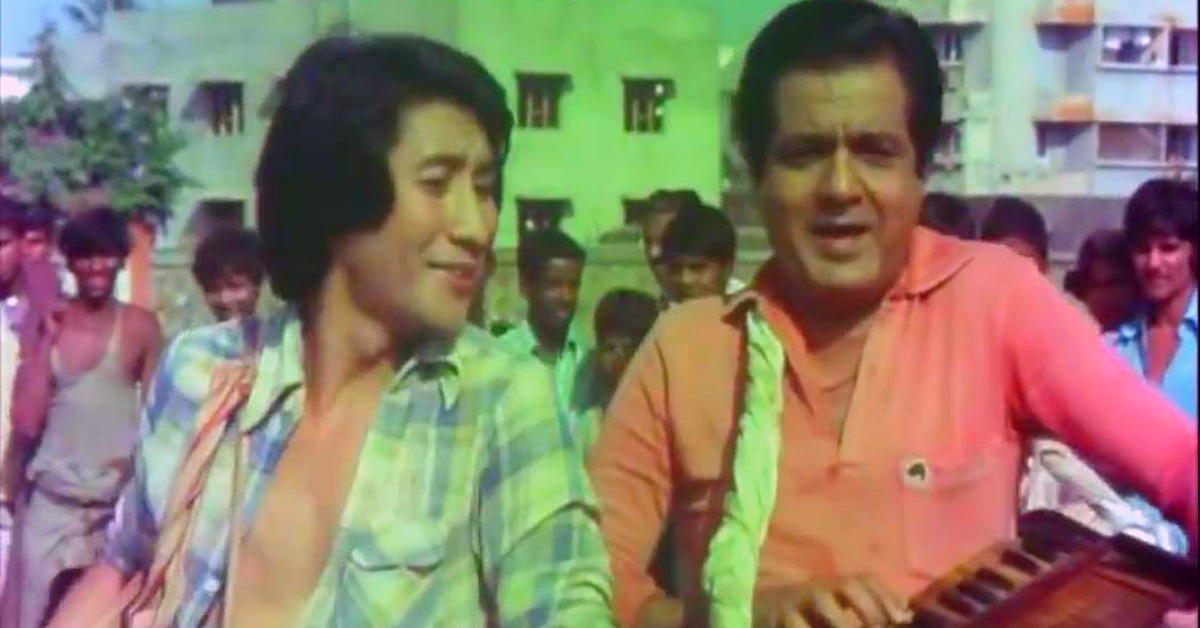 Television, filmmaking and music
Things really picked up for him with the advent of television in India, starring in Doordarshan sponsored serials like Intezaar in 1989, where he played a Ladakhi and even had the opportunity to sing a couple of Ladakhi songs.
"With the arrival of television, my frustrations came to an end and found a different medium to express my talents. The TV offered us struggling actors with another avenue to express our talents. These avenues brought my insecurities to an end," says Phonsok.
A few years later another show called Paramveer Chakra happened, where he played the role of Dhan Singh Thapa, a recipient of the gallantry award. Following this, he acted in a few more TV serials, working with luminaries like Saeed Mirza.
From here on, Phonsok came into his own, producing his television serial, making a 10-episode series on the Ladakh Scouts, government-sponsored films and multiple documentaries on Ladakh.
For Phonsok, acting isn't merely a performance, but a source of spiritual regeneration.
"Through acting, I learnt to tap into my subconscious. Within that subconsciousness, our fears, plus points and weaknesses are hidden. If you can break the shackles there, you can become a better actor. Through acting, I learnt how you can tackle the source of all your fears that are seeped within your subconscious and deliver a good performance on screen. Not only does that make you a better actor, but a better person as well," he says.
From acting and filmmaking, he also made his mark in popular regional music, which resonated with both the Ladakhi and Tibetan community in India. He was indeed a pioneer of modern Ladakhi music.
"He [Phonsok] is known for an influential style of popular song that incorporated the film-style ghazal with either Ladakhi language lyrics or with Hindi lyrics and Tibetan Buddhist themes," writes Noé Dinnerstein for Himalaya, the Journal of the Association for Nepal and Himalayan Studies.
"His Hindi-language songs 'Om mani padme hum' and 'Namo namo' (the latter praising the Dalai Lama) are perennial favourites and are accessible to both communities in Hindi, the lingua franca of North India. Hence, there is an assertion of a common Tibetan Buddhist culture," the paper goes onto add.
He would even go onto compose the regimental song for the Ladakh Scouts called Zinda Kaum, for which received a letter of commendation from the Chief of Army Staff in 2017. "Every war India has fought, soldiers from Ladakh have always stood tall. With these thoughts, I had composed a song and would sing it to the regiment boys," he says.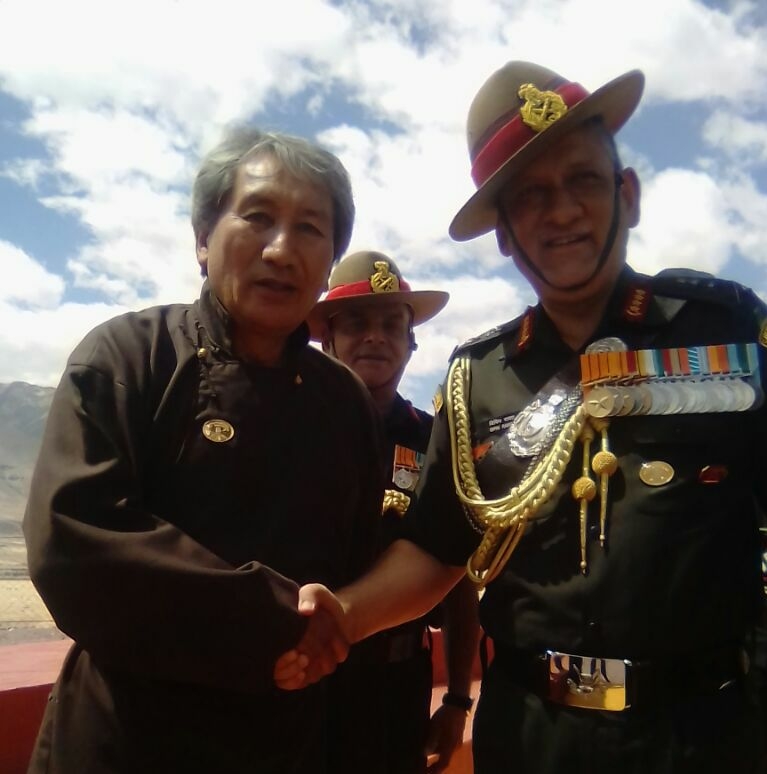 However, his foray into music was an accident.
"When I had no work as an actor in Bombay, I was lucky enough to meet a friend, who took me to a music teacher. Those lessons honed my talents in music, learning various vocal techniques like Sargam. Besides learning how to sing, I was also an assistant to Professor Roshan Taneja, who was a very well known instructor at FTII and would, later on, open his own school of acting. I learnt music by accident when I had nothing to do," he says.
Also Read: Inspiring! Ladakh Mason Quits Job to Save 70+ Abandoned Animals With His Own Funds
A Content Existence
Today, he is a visiting faculty at FTII, teaching acting to aspiring actors. He also travels around the country teaching the craft in places ranging from Jammu & Kashmir and Uttarakhand to Goa. Meanwhile, back home in Leh, he runs a hotel, which also doubles up as a yoga centre.
Practising Vipassana for the past three decades, he is also a founder member of a Vipassana meditation centre in the Saboo area of Leh. However, his wish is to open an FTII-like school in Ladakh.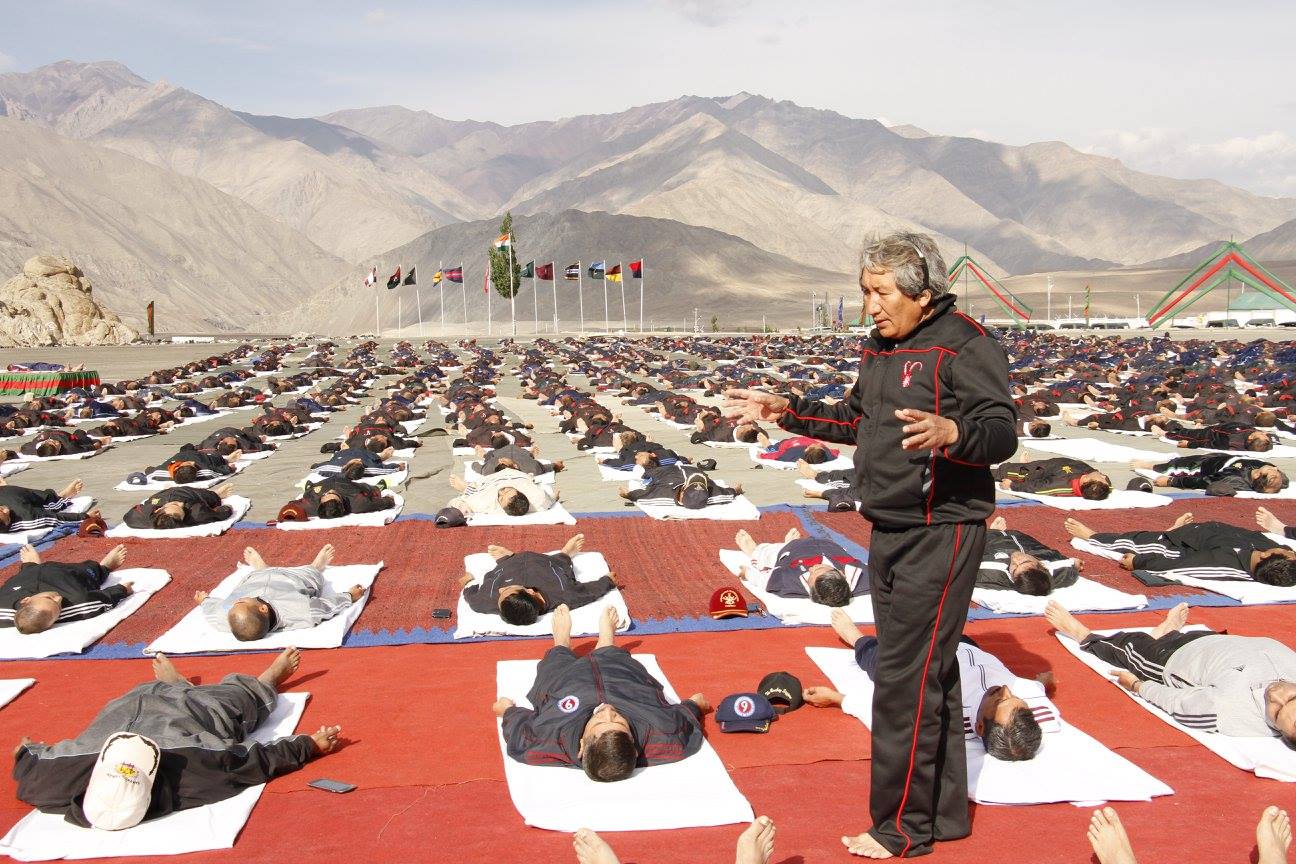 Even though real stardom in Bollywood eluded him, Phonsok remains a very content man. That feeling of contentment does not merely come from the diverse range of work he has done since but also from a deep-seated sense of inner peace.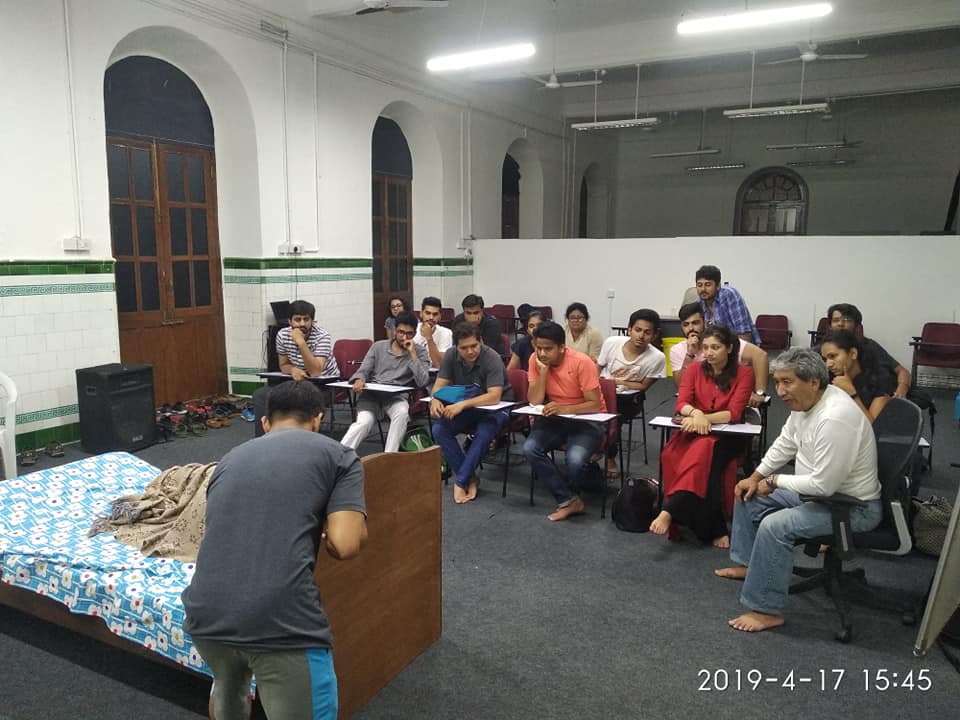 "Any profession you take up, you must be honest. At no point, you must resort to deception or take shortcuts. If you stay on the path of truth, you will attain true happiness. Irrespective of your circumstances, you will excel in your profession provided you maintain an honest, moral core. That's my message to all youngsters," he says.
(Edited by Saiqua Sultan)
Like this story? Or have something to share? Write to us: contact@thebetterindia.com, or connect with us on Facebook and Twitter.
We bring stories straight from the heart of India, to inspire millions and create a wave of impact. Our positive movement is growing bigger everyday, and we would love for you to join it.
Please contribute whatever you can, every little penny helps our team in bringing you more stories that support dreams and spread hope.