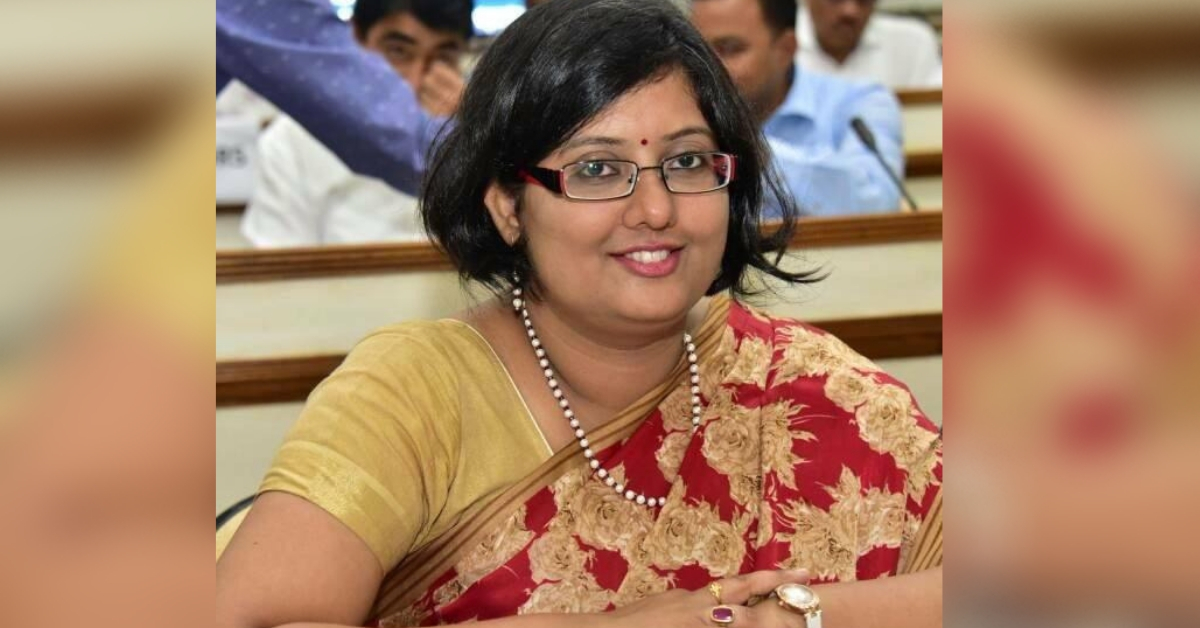 In 2015, Nabarangpur was counted among the most backward districts in India. Today, the district has risen above those odds to become a fast developing one, all thanks to IAS Rashmita Panda's brilliant ideas!
A 2015 survey jointly conducted by the US-India Policy Institute and the Centre for Research and Debates in Development Policy put eight districts in Odisha among the 50 most backward in the country. As woeful as Nabarangpur's position was—ranked the third most backward district in India—it did not come as a huge shock to the residents.
With most of its land under forested area and over half of its population tribal, Nabarangpur was looking at a limited pool of opportunities to emancipate its residents from the shackles of poverty.
Interestingly enough, the administration was looking at increasing the income of villagers here rather than worrying about the short-term goals of feeding the residents. That goal, admirably, was already achieved.
Over 95 per cent of families living in the South-West Odia district had a ration card and were given rice at a subsidised rate of Rs 25/kg. This is a simple example of how the villagers were well-fed but still struggling to improve their lives.
IAS officer Rashmita Panda's appointment to Nabarangpur would turn this fate for the better. "In August 2015, I was appointed as the district collector here. Around that time, the Indian Express started its District Zero campaign. Nabarangur was one of the most deprived districts in the state, and we had to take a multi-targeted approach to ensure that health, livelihood and agricultural infrastructure improved simultaneously. Under this aim, one of our initiatives was the cultivation of cashews," she tells The Better India.
A dry fruit that emancipated farmers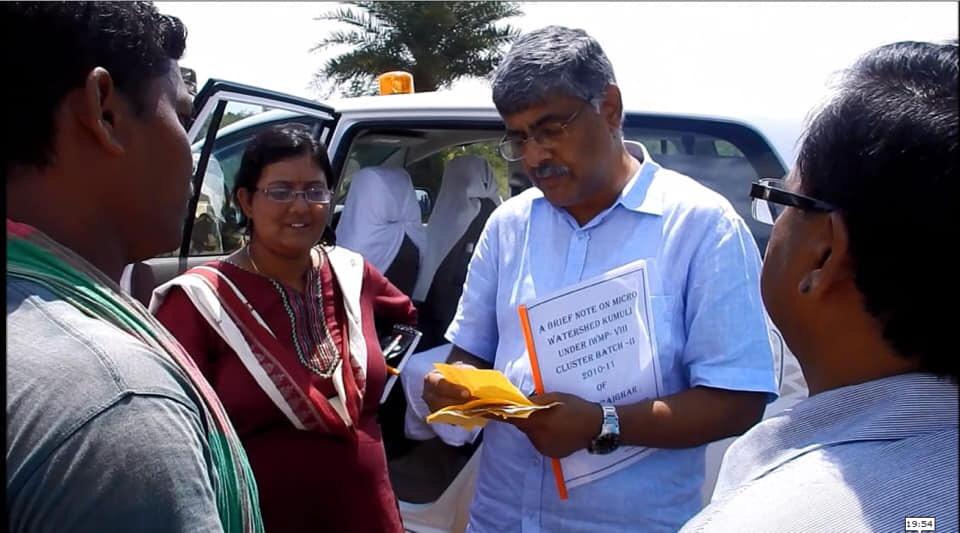 Cashew was extensively grown in Odisha since the late 1970s. With over 18,000 hectares under cashew plantation till the early 1990s, the East-Indian state was a major contributor of the dry fruit in the country. This had cut out an easy job for Rashmita. She didn't have to search for a crop that was exotic to the state and introduce it to the farmers.
Rather, she had to convey to them that the crop that had earned the state over Rs 180 lakh in revenue in 2004-05, and reassure them that it could be grown by them too and aid their income.
Explaining how cashew was never intended to replace the current agricultural techniques of Nabarangpur farmers, Rashmita says, "About 30 per cent of cultivable land in this district is high land where common crops like paddy and corn cannot be grown. Parts of these lands which were lying waste from a lack of irrigation were to be used as cashew plantations. The generous rainfalls, climatic conditions and altitude here are perfect for the growth of cashews and that is exactly why we chose to reintroduce poor farmers to this traditional crop."
Under different schemes, government wasteland was given to agencies, NGOs and even individual farmers on lease. These wastelands in Nabarangpur were allocated to landless farmers so that they could plant about 70-80 saplings in one acre. Moreover, the saplings were given to them for free to further push them towards this crop.
A tree could yield an average of 12-15 kg of cashews, each of which would fetch Rs 120-150 in the market. This could instantly increase the income of the farmers.
"R Balakrishnan, who was the Nodal officer of the district at that time, had been a great support throughout this initiative. Taking help of the local Krushak Saathis, we identified farmers who could be helped through the scheme. We went door to door, asking them to utilise the wastelands for an additional income. Regular visits and discussions went a long way in enrolling farmers in this project," the IAS officer shares.
However, their initiative could not be focused only on cashews.
Supporting the plantations with other initiatives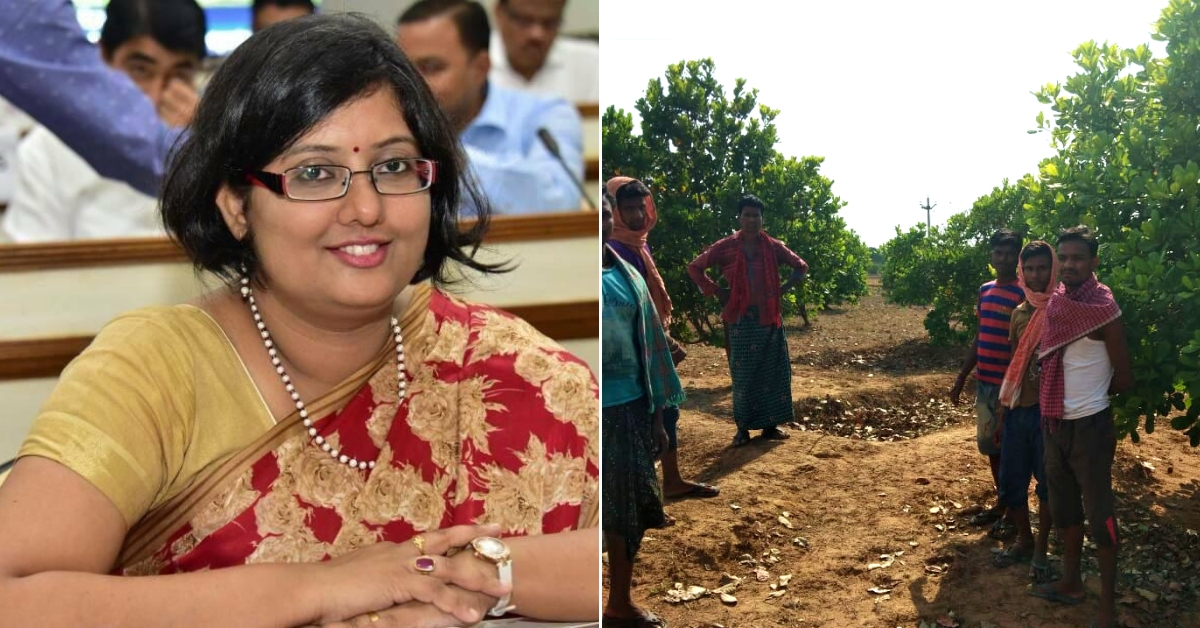 The lands utilised for this initiative were not well-irrigated, and so, Rashmita and her team had to start separate initiatives. In any case, their approach was multi-faceted and irrigation was one of its primary concerns.
So, borewells were dug in the fields that did not have them previously, and fields that had them were electrified. Each of the new borewells could support two crops to empower the farmers.
From August 2015 to the end of 2017, about 13,000 hectares of irrigation potential was created, not only in Nabarangpur but also in nine other districts in Odisha.
---
Also Read: How an Accident Inspired This Ex-IAS Officer to Give Free Artificial Limbs to Lakhs
---
"A well 25 feet wide and 17 feet deep helps recharge groundwater and encourages marginal farmers to raise vegetables in the Rabi season," IAS Rashmita had presented to the Odisha government in 2017. She added, "113 such wells have been excavated, and 1,354 farm ponds (each 30 sq feet big and 10 feet deep) were dug for the benefit of farmers."
In addition, over 140 check dams were constructed in places with perennial streams, creating irrigation potential of 1,920 hectares.
Farmers who were using these facilities to grow maize were connected to The Odisha State Cooperative Milk Producers' Federation (OMFED), so they could supply them with cattle feed. Rashmita also introduced crops like sweet potato to enhance nutrition in their diet.
If livelihood is maintained, how could health be left far behind?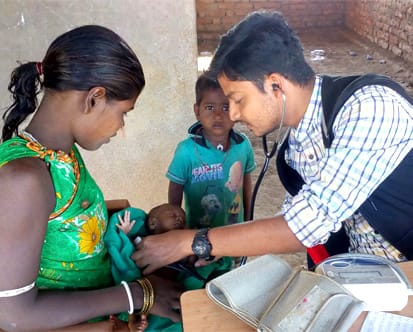 "One of the initiatives that I am most proud of 25 digital dispensaries in Nabarangpur. In addition, we made sure that each of the 49 Public Health Centres (PHCs) were manned by MBBS graduates instead of local nurses. This way, the villagers did not have to travel for several kilometres before they received basic medical attention. Health was a major issue here, and our initiatives also ensured that maternal healthcare was optimised," the IAS tells us.
---
You May Also Like: Saving Over 1 Million Lives: How Odisha Saw Cyclone Fani in The Eye & Came Out Strong
---
Further, the commissioner's department also roped in students from classes 9 and 10 to develop their skills in the sector. To begin with, the administration had highlighted five main sectors—health, education, agriculture, irrigation and livelihood. The district was divided into ten main blocks, and the work was initiated, based on their potential of development in each of these sectors.
The initiatives reaped wonderful results within four years. In February 2019, Rashmita was transferred to Sundergarh district in the capacity of a collector. Even so, her work in Nabarangpur has blazed a trail in other deprived regions of the state.
If you wish to reach out to Rashmita, write to her on venusrashmita@gmail.com.
(Edited by Shruti Singhal)
Images: courtesy Rashmita Panda
Like this story? Or have something to share? Write to us: contact@thebetterindia.com, or connect with us on Facebook and Twitter.