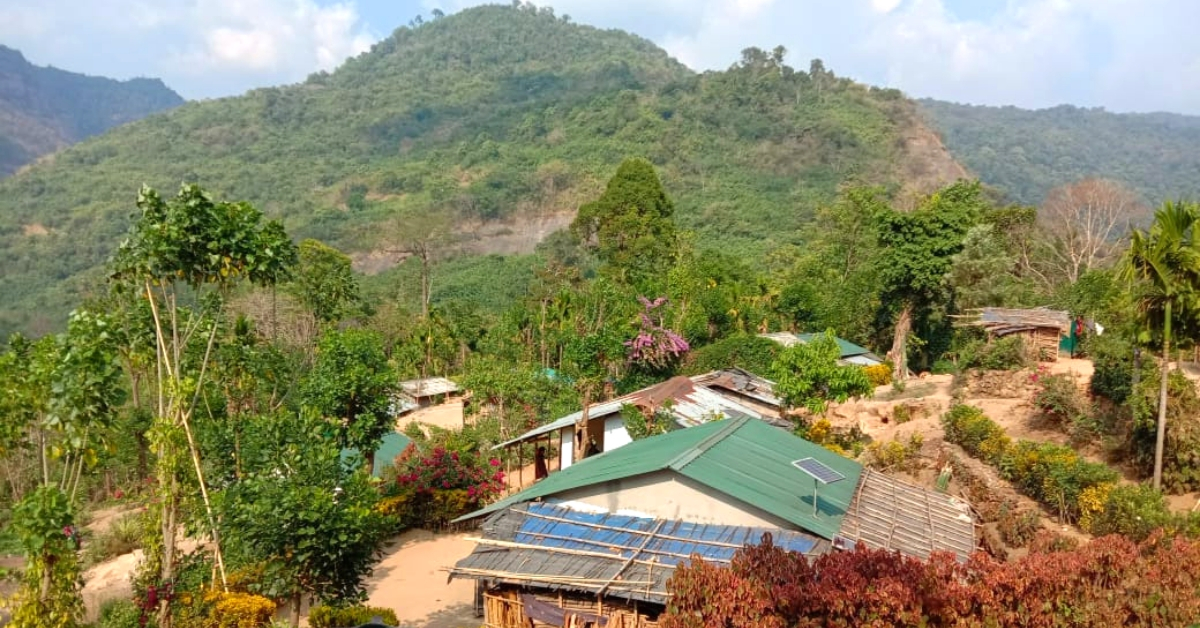 How the world came to know about this small library in Kerala is when a troop of journalists lead by none other than P Sainath visited Edamalakkudy.
One of the things we take for granted in our lives is a library. Perhaps it is because we can find one at a stone's throw in most cities, towns and even some villages across India.
But for the Muthuvan tribal community living in Edamalakkudy, one of the remotest hamlets in Idukki district of Kerala, the possibility of borrowing books from a library or even have one in their locality was a distant dream.
Until 2010.
That year, two things happened in the hamlet: one, Edamalakkudy became the first hamlet in Kerala to have a tribal gram panchayat and second, a 'library' was established at a tiny tea shop at Iruppukallu area of the hamlet.
Perhaps this is the only library in the world that you'd find in the middle of an impenetrable forested region, where one could only reach by foot till a jeep made its way to Edamalakkudy for the very first time in March this year.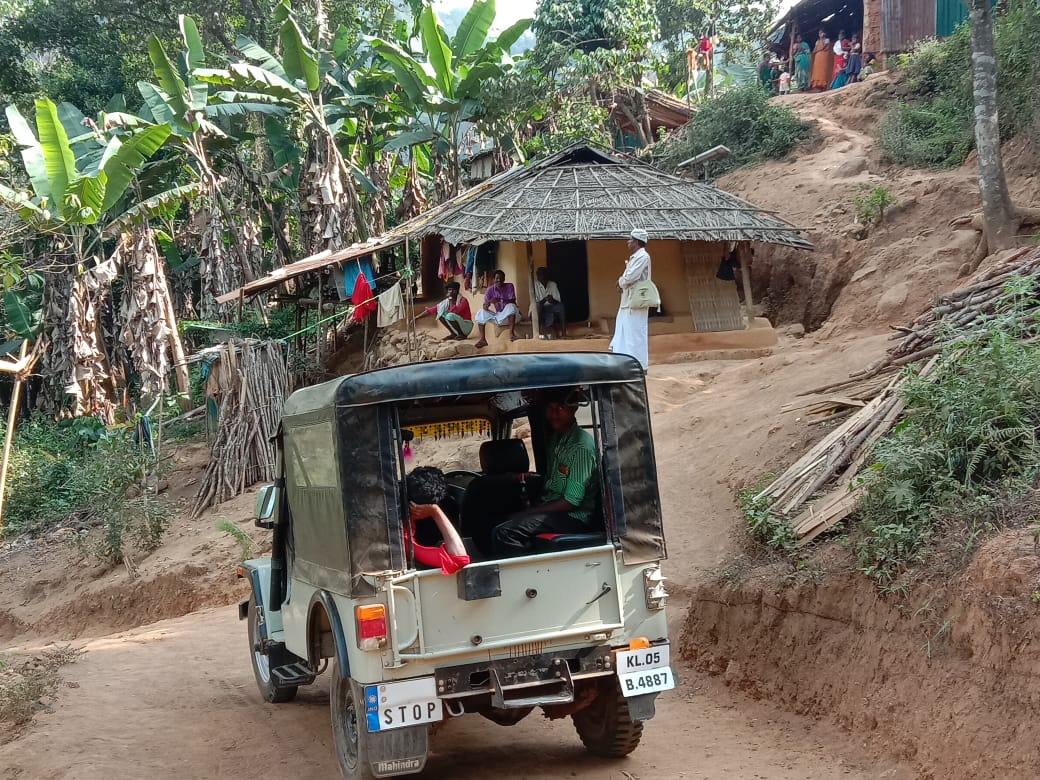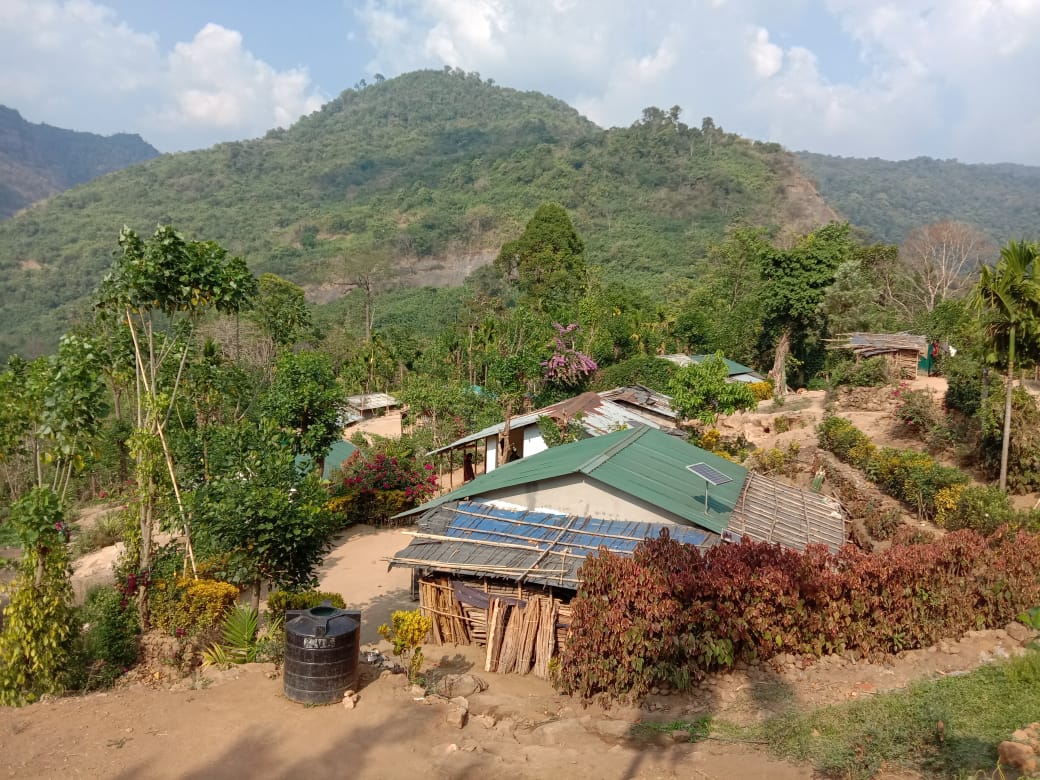 With a total of 160 books when it started, this little library, quite literally in the middle of nowhere, charts a fascinating tale that revolves around the contribution and dedication of two individuals: a tea shop owner, PV Chinnathambi and a teacher, PK Muraleedharan.
Muraleedharan is no less of a living legend amidst the Muthuvans, who made Edamalakkudy his home two decades ago to make education accessible to the Adivasi community.
In conversation with The Better India (TBI), he shares the catalytic incident which led to the founding of the library.
"One of my friends, Unni Prasanth, who used to work with Akashvani and RedFM in Thiruvananthapuram, had visited us in Edamalakkudy sometime between 2009 and 2010. Lodged at Chinnathambi's hut, we discussed the state of education here and the lack of reading habits. That was the first time the idea of creating a library here was first broached," recalls Murali Maash, as he is known amongst the locals. (Maash is an endearment in Malayalam for teachers.)
A few months later, he shares that Unni along with his friend, BR Sumesh, a sub-editor at Kerala Kaumudi, came back with 160 books that they had collected themselves.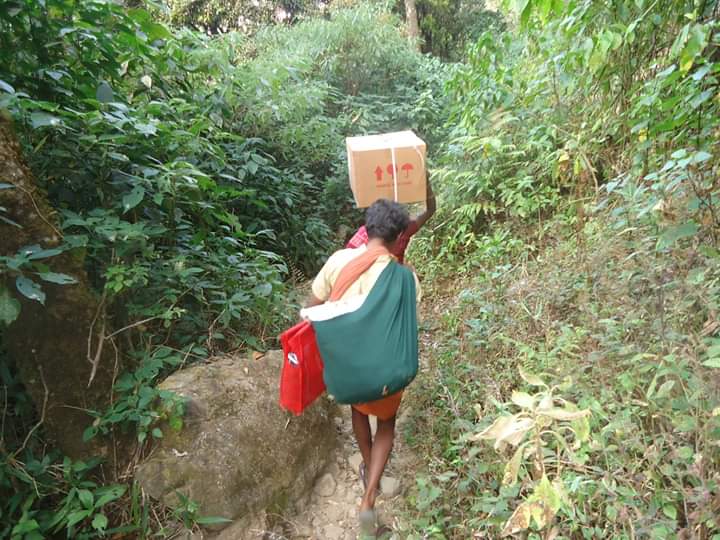 "Together, we carried all these books and walked to Edamalakkudy, covering several hamlets along the way. Otherwise, there was no other way to reach here. We planned to establish the library at Iruppukallu, but we had no building or even an area to set it up. That's when Chinnathambi stepped up and offered to maintain a library in his humble tea shop," he says.
Chinnathambi's logic was simple. "People would come to his shop for tea and snacks and they could either read the books or borrow them at a minimal fee. Shortly after, our library took flight, with more and more people in the community visiting the shop for books and not just tea," Murali Maash says.
Like how any library functions, this one, christened Akshara, also maintained a lending register and had a one-time membership fee of Rs 25 along with a monthly charge of Rs 2.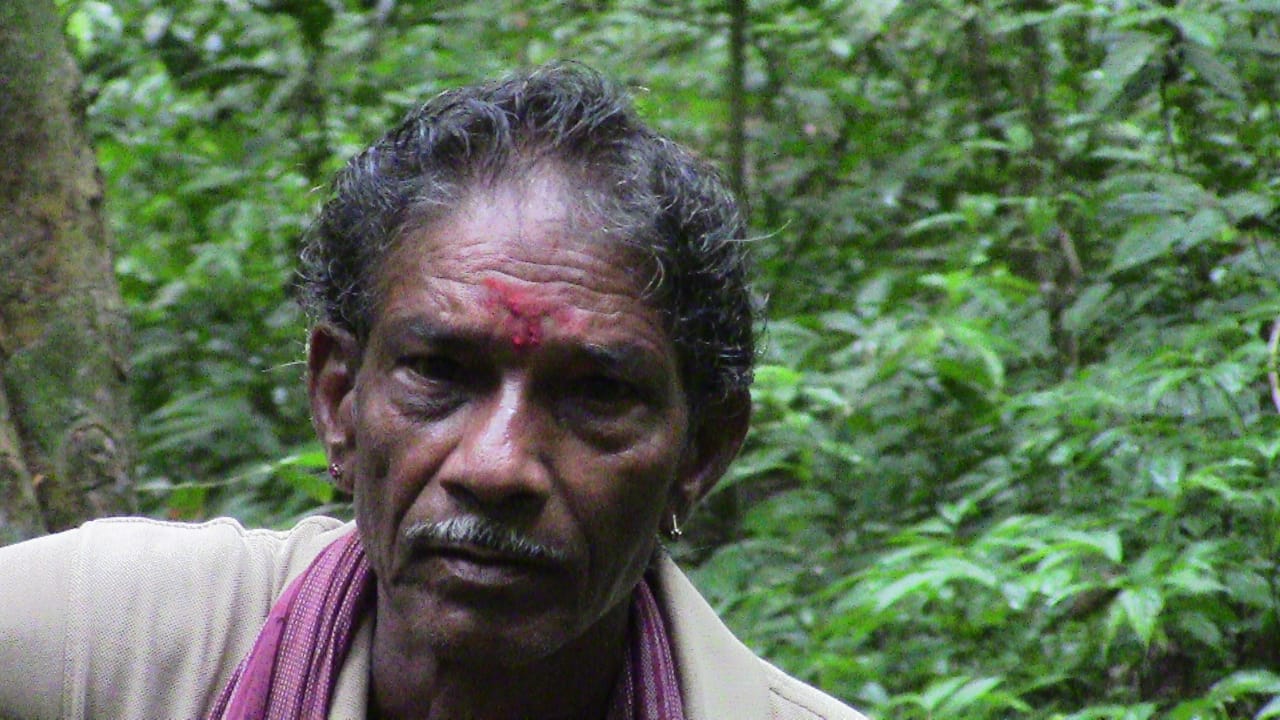 Interestingly, the library's stash of books didn't comprise of magazines or best-selling novels. Instead, there were translated literary works like Silappathikaram, other classics, political works and books authored by famous Malayalam writers including Vaikom Muhammad Basheer, MT Vasudevan Nair, Kamala Das, M Mukundan, Lalithambika Antharjanam amongst others.
How the world came to know about this small library in a rather obscure place is when a troop of journalists lead by none other than P Sainath visited Edamalakkudy.
"For them, 'kaatil oru library' or a 'library in a forest' was something unheard of and they wanted to help Chinnathambi expand the library. One of the journalists, KA Shaji, put up a Facebook post, which led to a massive collection drive for about 1,000 books. Alongside, IV Babu, Mangalam's editor, teamed up with his friends and donated an almirah to safeguard the books," he shares.
Until then, Chinnathambi would keep all the books in jute sacks that one usually uses to hoard coconuts or rice. However, the almirah couldn't keep all the books together, and they had to put some of them in different boxes.
In nearly one decade of its existence, Chinnathambi, quite dejectedly, shares with us that despite being promised funding and infrastructural resources from the panchayat, he hasn't received any support till date.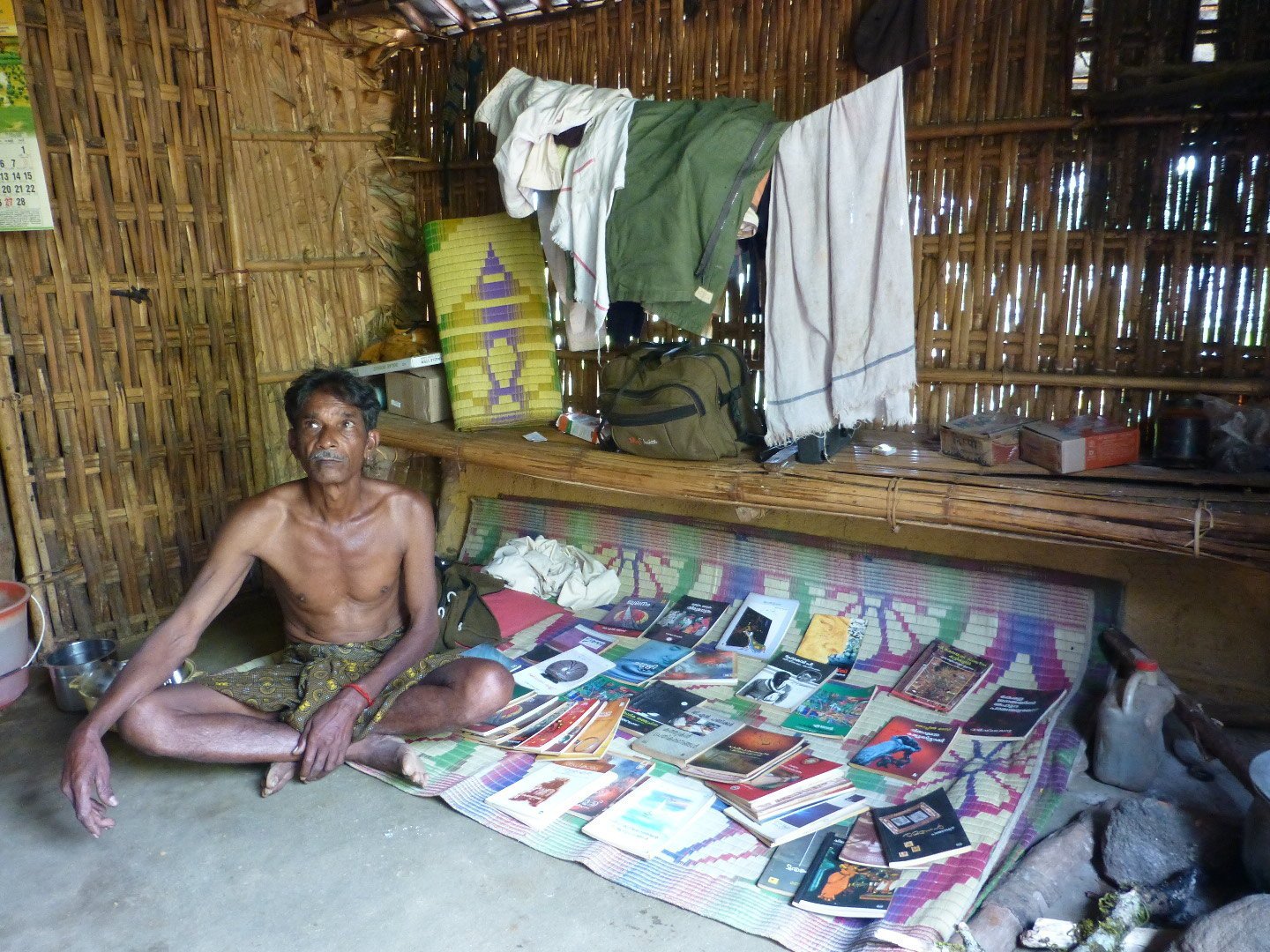 "We were told that an amount of Rs 50,000 had been earmarked and even allocated to the local body. When the library was established, we were motivated by the panchayat to keep up with the work but on loose promises that never saw the light of the day. Initially, it was easy to maintain these books at my shop, but how long can I keep doing it entirely on my own at this age," he adds sadly.
At present, Chinnathambi is in Adimali, owing to his wife's ill health and could only spare some time to talk to us. In the last few years, Murali Maash shares that Chinnathambi's health has been failing. This made the former step in.
"Also, the maintenance of so many books was taking a toll on Chinnathambi. In June 2017, we moved these to the school and set up a library here. We retained the name Akshara," he adds.
Murali Maash also adds that the local community has played a crucial role in maintaining the library and keeping it running all these years.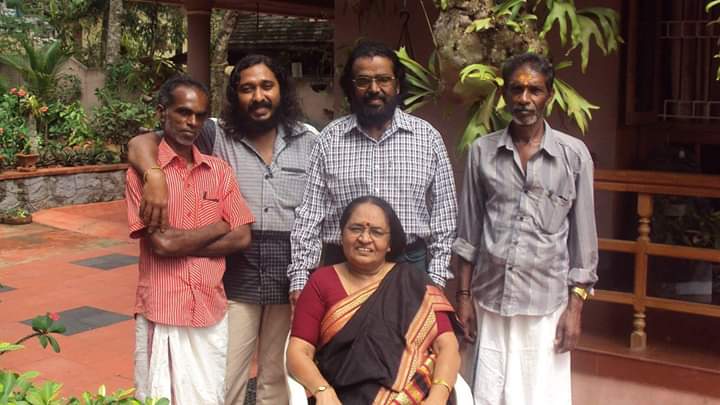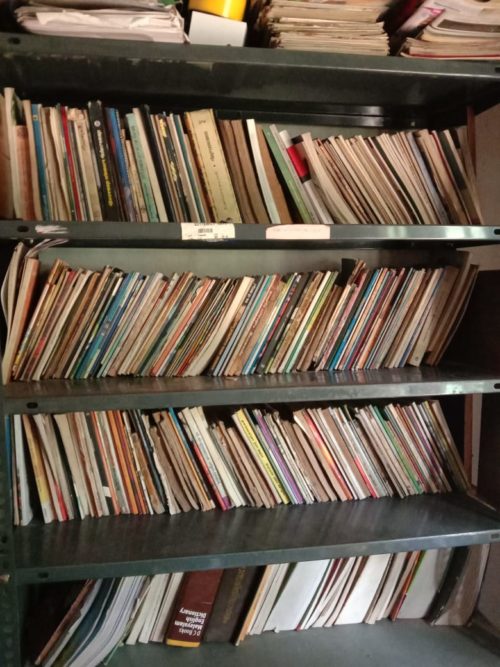 He mostly attributes G Raju, who is the President of the Parent Teacher Association (PTA) at the school.
"He is one of the few elderly individuals in Edamalakkudy who were lucky enough to study till high school and understands the significance of a library. Along with the PTA, he has been incredibly supportive," he concludes.
---
You may also like: 50k Books, 120 School Libraries & One Big Dream You Can Make Come True!
---
A library might not mean a lot for most of us living in cities and towns, but for people living in the remote hamlet of Edamalakkudy, it is a privilege that is offering them a window into worlds far away from their own, thanks to people like Chinnathambi and Murali Maash.
If you wish to help Chinnathambi, you can reach out to him at 8547411084.
Courtesy: Murali Maash.
(Edited by Saiqua Sultan)
We bring stories straight from the heart of India, to inspire millions and create a wave of impact. Our positive movement is growing bigger everyday, and we would love for you to join it.
Please contribute whatever you can, every little penny helps our team in bringing you more stories that support dreams and spread hope.