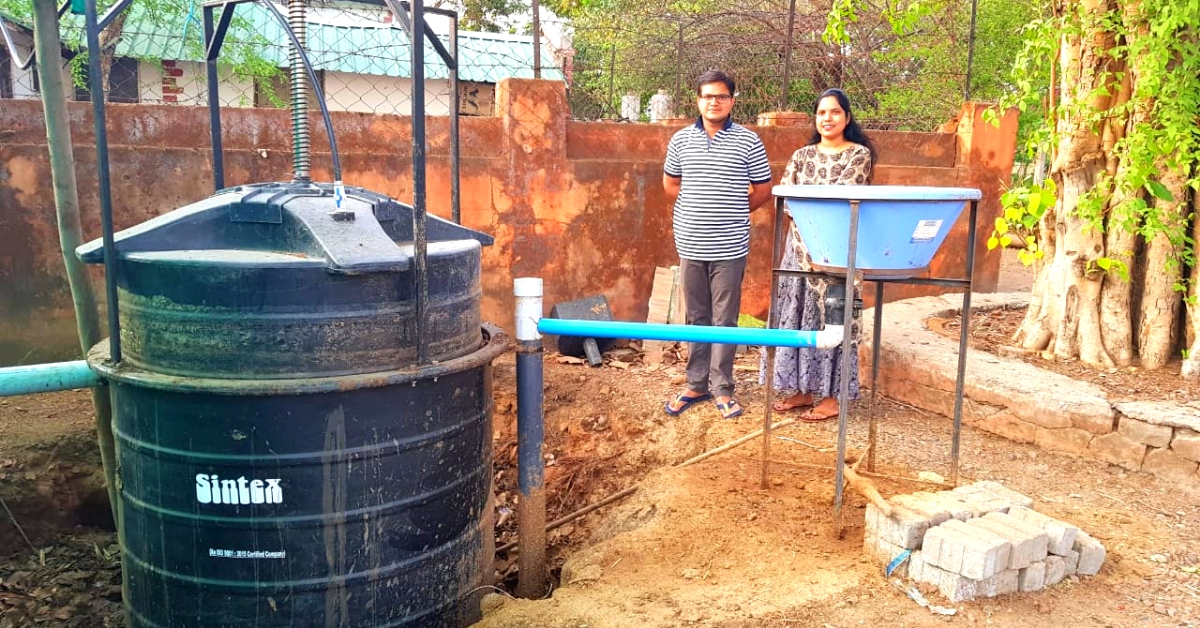 The inspiration came from a few organic farmers that Kshitij and his wife, Neelam Kumari interacted with some years ago.
Preaching is easy, we come across a lot of people who do that on a daily basis, but practising the same is something that very few actually do.
Kshitij Kumar, an IFS officer, deployed in Sagar, Madhya Pradesh, is one who comes in the latter category.
At the government bungalow where he lives with his family, the kitchen needs are not met through LPG cylinders like most of the households across the country. Instead, the fuel is generated by an integrated 'biodigester', which has also been providing organic fertilisers, and pesticides to nurture the floral and kitchen gardens in his compound for the last two years.
The inspiration came from a few organic farmers that Kshitij and his wife, Neelam Kumari interacted with some years ago. These farmers were sustainably utilising everything produced in their farms, including waste from the livestock.
The concerns regarding climate change and global warming were already in the minds of the couple, who decided to integrate a modified biogas plant in their household.
However, this plant is not your regular biogas plant. "The plant comprises both biogas and vermicompost units that are connected through an automated pipeline. The pipeline carrying the gas is connected to our kitchen while the vermicompost unit is connected to six beds thriving with earthworms. The latter supplies us with both vermicomposts as well as vermiwash. The slurry from the biogas plant is routed back to the beds to keep them active," explains Kshitij.
The plant does not just produce these substances but also recycles the water used and adds cow dung to the biogas unit. "We can save about 30-35 per cent of the water which is routed to an inlet chamber," he says.
As for energy consumption, Kshitij mentions that the plant produces two cubic metres of gas, which is enough to meet the daily kitchen requirements for four hours straight. "This easily covers about 70 per cent of what a regular LPG cylinder would provide. With the exception of extreme winters, we have been sourcing all our household energy needs through the plant as the earthworms go dormant during this period," he adds.
Every year, this plant can produce 200 quintals of vermicompost and 2,000 litres of vermiwash. Furthermore, Kshitij and his wife procures about 200 litres of jeevamrut (liquid organic manure) every eighth day.
The couple also gave about 150 quintals of excess vermicompost to the forest department for free!
The gardens surrounding their government bungalow are thriving thanks to the by-products of the integrated plant.
"From the day I took charge in Sagar, we haven't used any chemical fertiliser or pesticides in both front as well as the kitchen garden. When we came here, the soil naturally lacked earthworms, which has significantly changed now. Also, there were no butterflies initially. Today, we have close to 10 different species of butterflies hovering over our flowers, which makes us feel that we are slowly bringing back the biodiversity," he adds happily.
Shedding light on the significance of biogas plants and how they can play a crucial role in bringing down the levels of greenhouse gases in the air, Kshitij explains that cow dung constitutes 75 per cent of methane, and 25 per cent of carbon dioxide, which is used as cooking fuel in rural parts of the country.
"When routed to biogas plants, these can significantly mitigate the greenhouse gas production. In the agrarian sector, implementation of biogas as well as vermicompost plants can easily help the farmers switch to sustainable as well as ethical forms of farming, with a lesser impact on the environment. Also, one can cut down the expenses on LPG cylinders as well biomass systems," he adds.
The officer also explains how integrating such systems can bring landmark changes in the animal husbandry sector.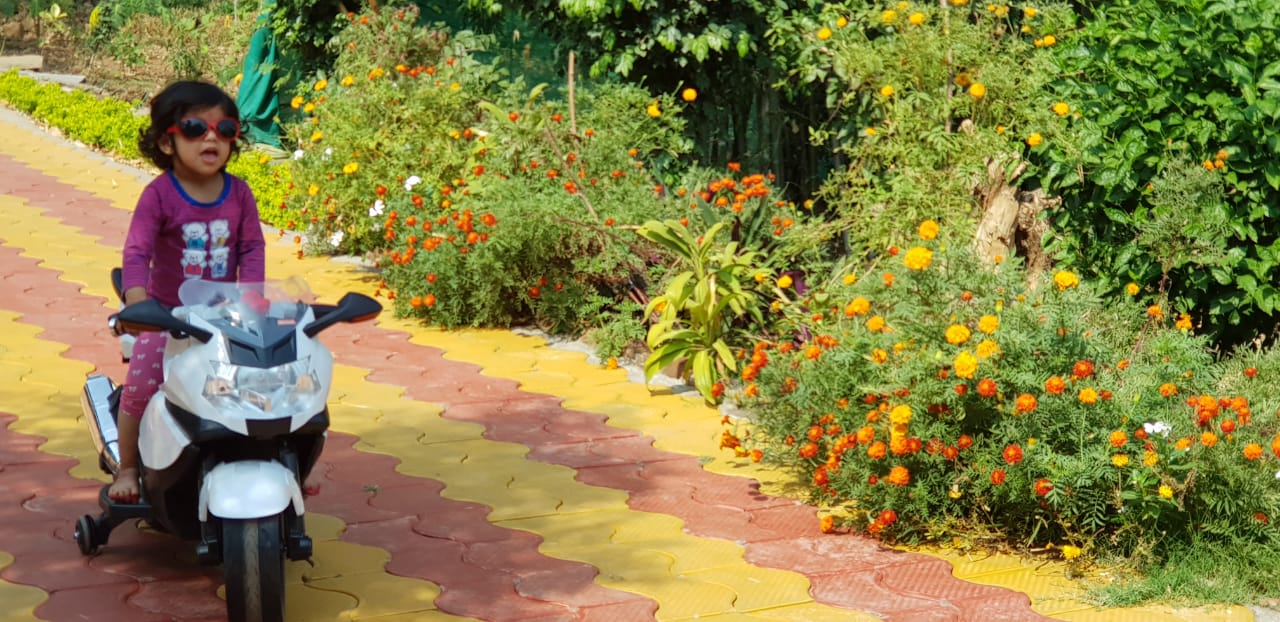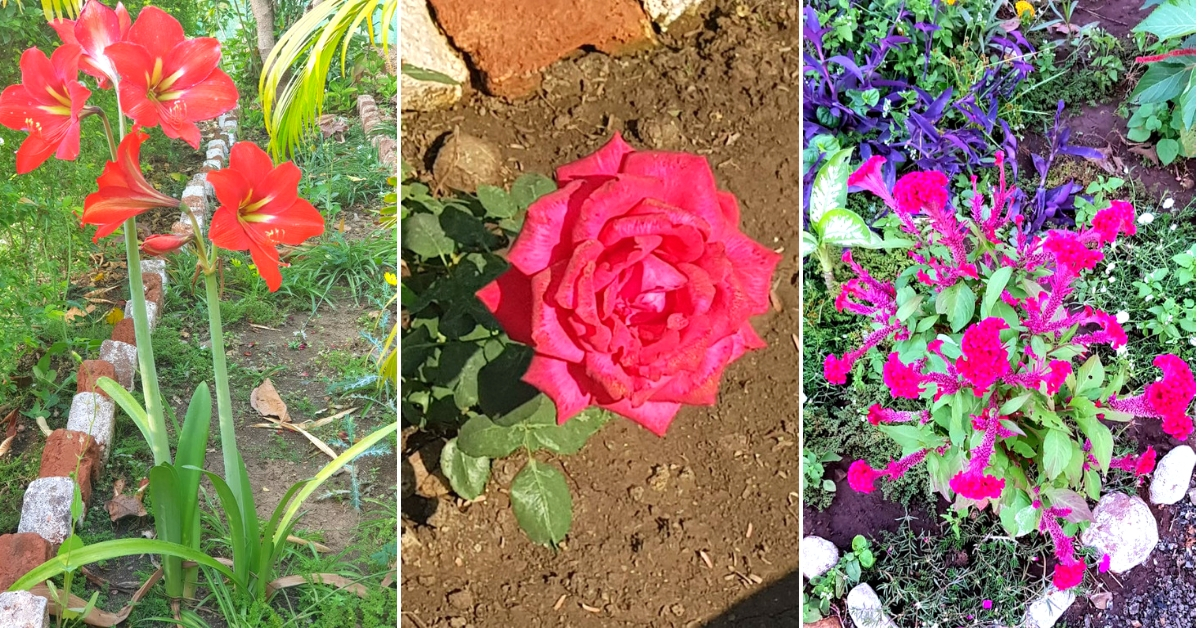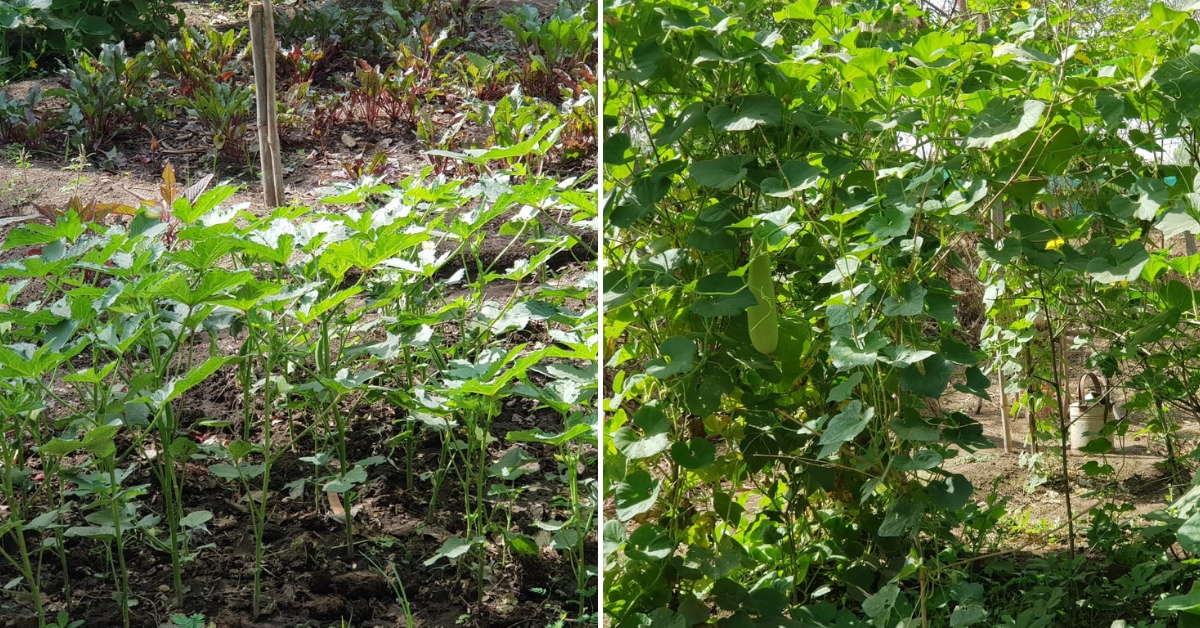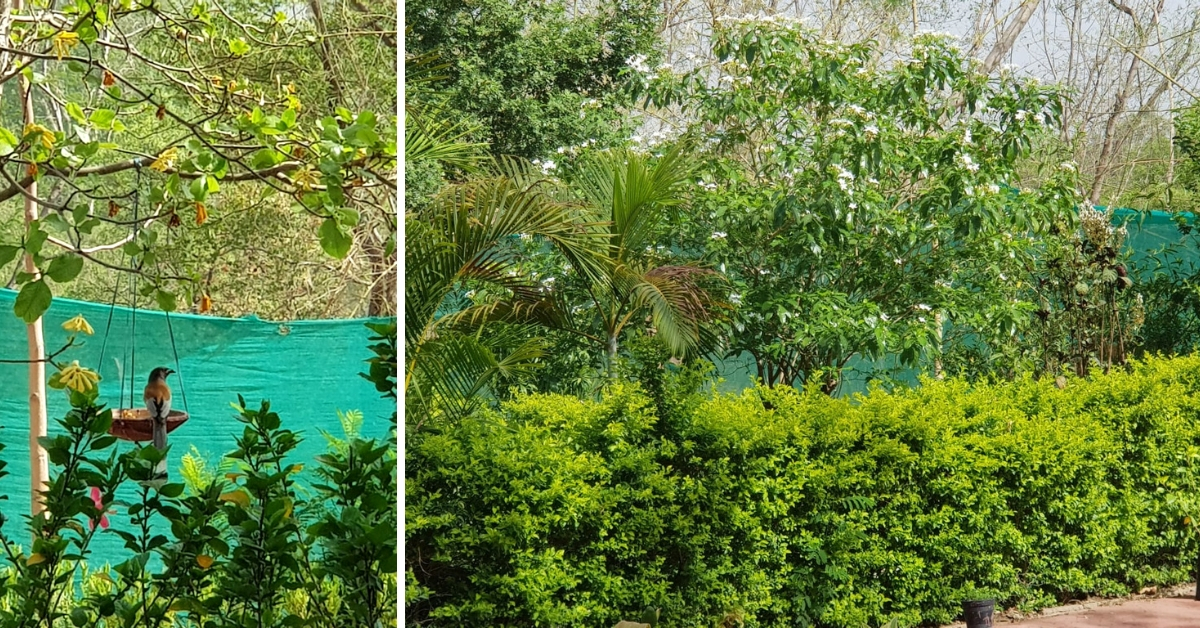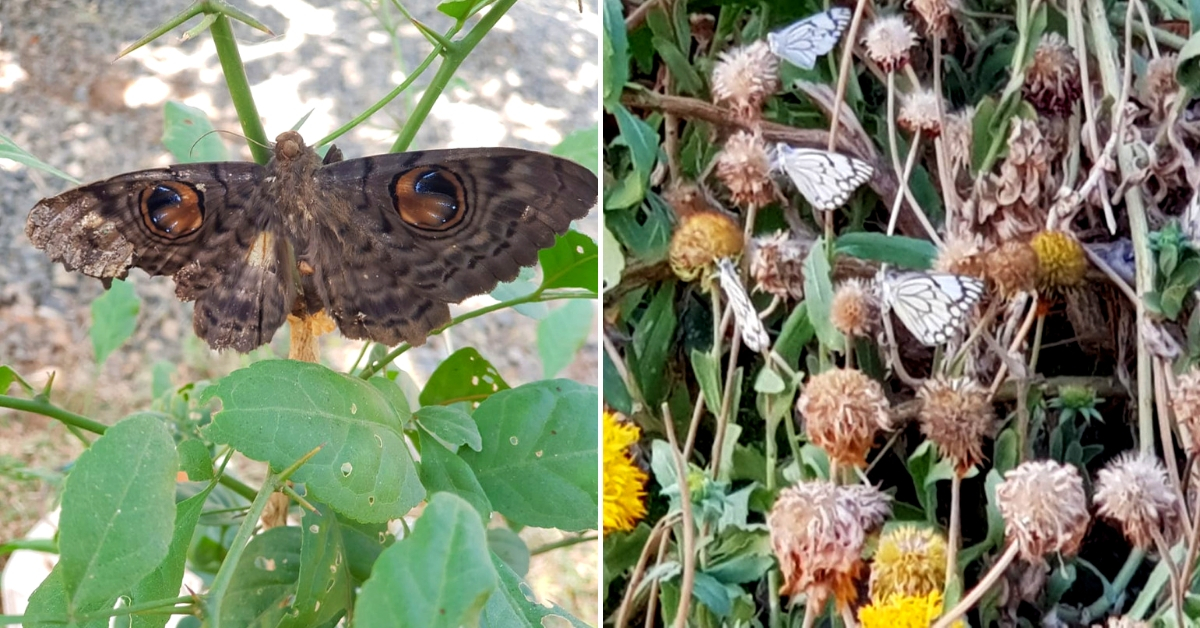 "One of the major crises that we, as a country face, is the huge number of animals that roam around freely and defecate wherever they want. Because the waste from these animals is what fuels these plants, the farmers will take extra care in containing the animals within their territories, thus, solving the issue," he says.
Not stopping at an individual level, the civil servant has also been spreading the word everywhere.
"As the government's Green India Mission has been actively working on ways to mitigate the production of greenhouse gases, we are also doing our best through departmental levels in spreading the word, and are seeing visible changes happening in recent times," Kshitij adds.
---
You may also like: Patna Girl Builds Biogas Plants in Villages, Provides Electricity to Poor Farmers!
---
Being a civil servant means repeated transfers, but Kshitij shares on a closing note that he intends to implement the same practices in every place he is posted hereafter. In the wake of climate change and global warming concerns, most of us should take inspiration from and implement the lifestyle changes made by someone in a respected post like Kshitij Kumar.
May his tribe grow!
Picture Courtesy: Kshitij Kumar
(Edited by Saiqua Sultan)
We bring stories straight from the heart of India, to inspire millions and create a wave of impact. Our positive movement is growing bigger everyday, and we would love for you to join it.
Please contribute whatever you can, every little penny helps our team in bringing you more stories that support dreams and spread hope.