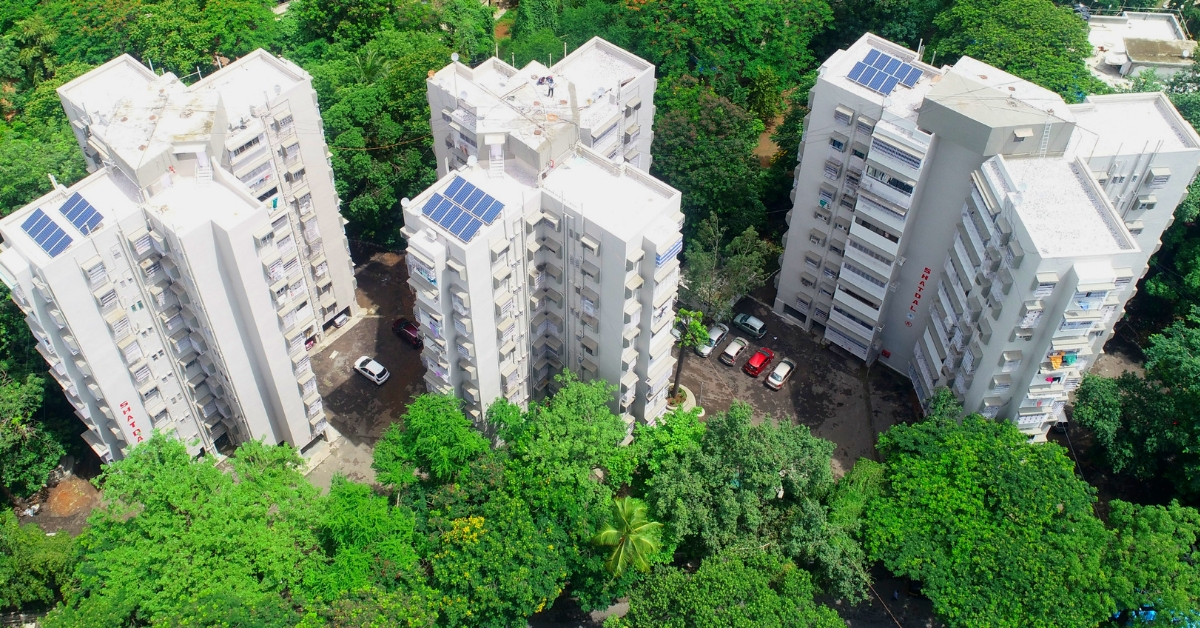 Till date, the society has prevented more than 192 MT of waste from ending up in a landfill by vermicomposting!
In 2010, when Shrikant Parab, a startup consultant and the secretary of Andheri's Shatdal Society, started working in the space of waste management, he recalls that a leading international company within his network offered him a 2000 metric tonne (MT) waste processor.
When he proposed the use of the model to the Brihanmumbai Municipal Corporation, the project did not culminate into reality.
Yes, it was disheartening. But it also allowed Parab to visit the dumpsites in Mumbai and witness the deplorable conditions, residents in its vicinity lived in.
"Mumbai has three major dumping sites—Kanjurmarg (which currently has 45 lakh MT of waste), Mulund (75 lakh MT) and Deonar (2.1 crore MT)—which have taken up more than 326 acres of land in the city! When we moved around in the slums and areas surrounding these sites, we saw the deprived lives people lived—with no clean water, polluted air and an average life expectancy of 40 years!"
Confronted with this information, Parab realised that the residents of the city were responsible for this mess because if it wasn't for the insurmountable waste generated by them, the families living near dumpsites would lead better lives.
While he couldn't make a difference at the civic body level, Parab decided to begin with small steps, i.e., tackle the waste problem in his society.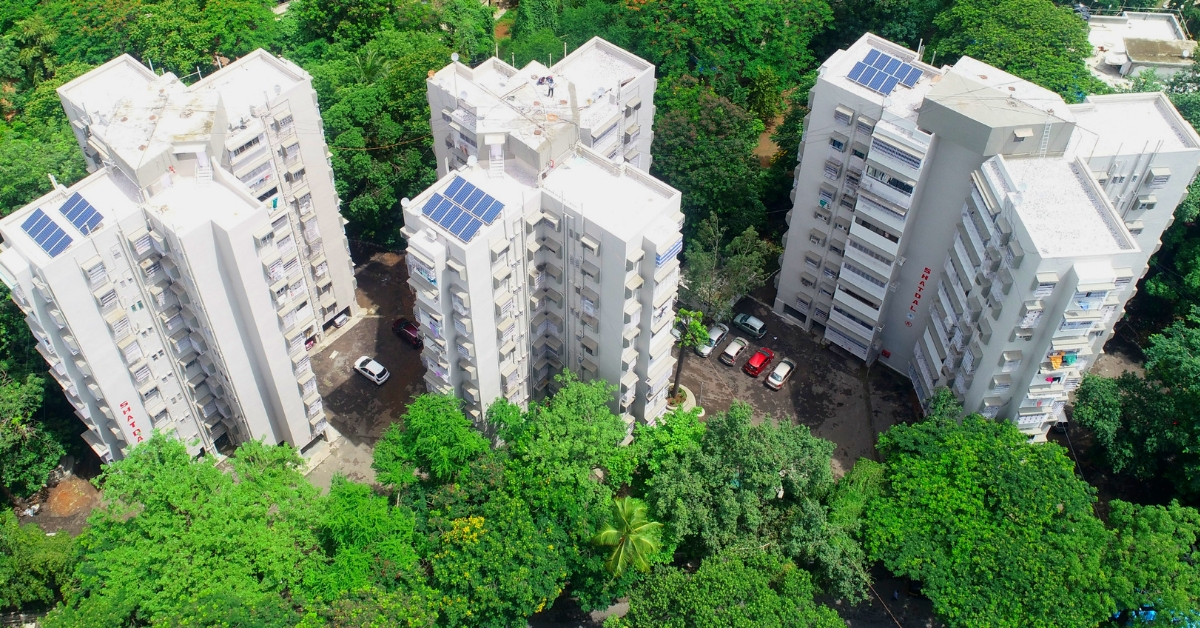 Spread across 2.5 acres with over 100 flats, Parab's only support was Dr Rupe Divattia. It took the duo more than a year to convince the committee members to even give the concept a nod.
"Lack of space, inconvenience to residents, foul smell and breeding of mosquitoes were some of the issues that were raised against processing the waste."
After multiple negotiations, the members agreed, and the first vermicompost unit, with a capacity of five-tonne, was set up on January 20, 2014. The metal grilled box pit took close to three months to fill up to its full capacity, and once the earthworms worked their magic, the waste turned into manure in 45 days.
The exceptional results from the first vermicompost unit pushed the society to invest in two more vermicompost units of the same capacity and process their organic waste.
Set up at the cost of Rs 15,000 each, each of these units within six months can generate close to 500-700 kgs of manure. Even if you calculate using the lower limit, the total quantity of manure over six months through three vermicompost units comes up to a whopping 1,500 kg!
Once sold at Rs 17 per kg, the demand of this 100 per cent organic manure by the society has risen over time. Today, it is sold for Rs 75 per kg!
Till date, the society has prevented more than 192 MT of waste from ending up in a landfill by vermicomposting!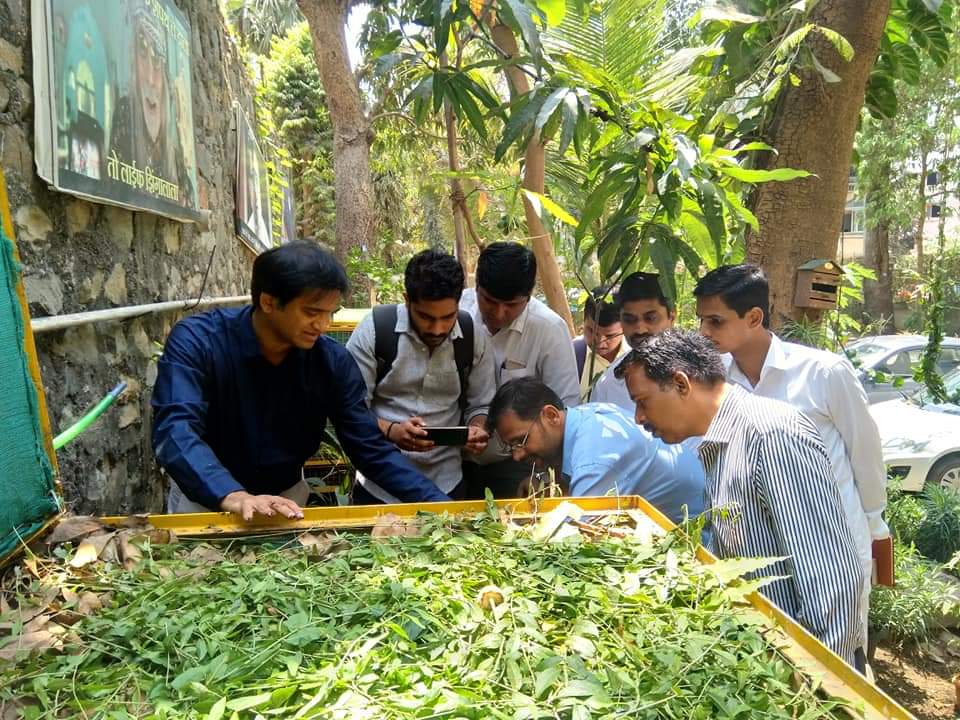 It was also around the same time that the society and its 100 flats turned to segregate waste at source. Today each of the households at Shatdal, segregate dry and wet waste differently within their own homes.
Once collected, the society members further segregate this waste into 11 categories like plastic, paper, glass, metal, e-waste, medical waste, cardboard, and so forth. While the dry waste is sent for recycling, the wet waste is processed in the society itself.
By sending it for recycling, Parab adds how Shatdal society has prevented close to 92 MT of dry waste from exhausting landfills.
After the success of the vermicomposting unit, the members in 2014-15 began thinking of ways in which leftovers or discarded food items could be processed. This led them to adopt bio-composting.
---
You May Also Like: Harvesting Rainwater & Organic Food, This Green Lakeside Home Is a Labour of Love!
---
"Vermicomposting has its limitations since you cannot add non-vegetarian food or any acidic or citric foodstuff like onions or lemon. To overcome these challenges, we set up bio-composting units. We experimented with the Japanese Bokashi culture, but when the waste started developing maggots that became difficult to contain and also started emanating odour, we had to find another alternative."
The members got together to design their own drums, and instead of Bokashi culture that relies on inoculated bran to ferment waste, they used their own soil that is rich in bacteria. With a capacity of 500 kg each, both units processed mixed waste, soil, and sawdust together to form compost.
"In case you do not have access to sawdust, you can also use newspapers or dry leaves," adds Shrikant.
The two units have been running for close to three and a half years and generate 45 kgs of compost each. While the vermicompost is 100 per cent organic manure, the bio compost is not, since it contains mixed food waste which includes meat, and food cooked in oil and spices.
The use of these bio-compost units has saved close to 48 MT from ending up in the landfill.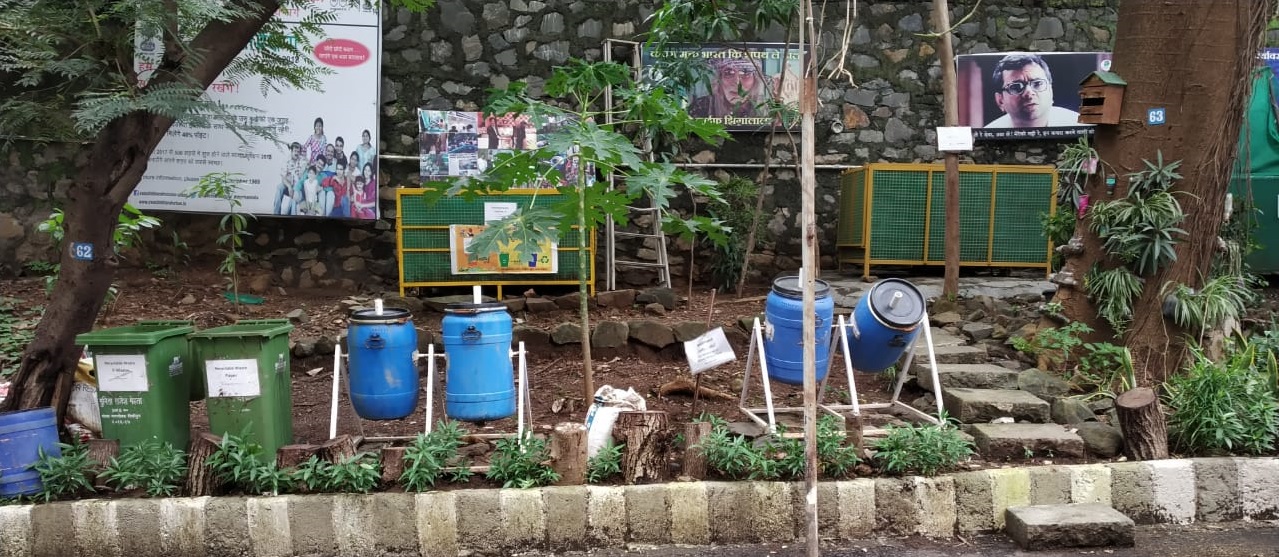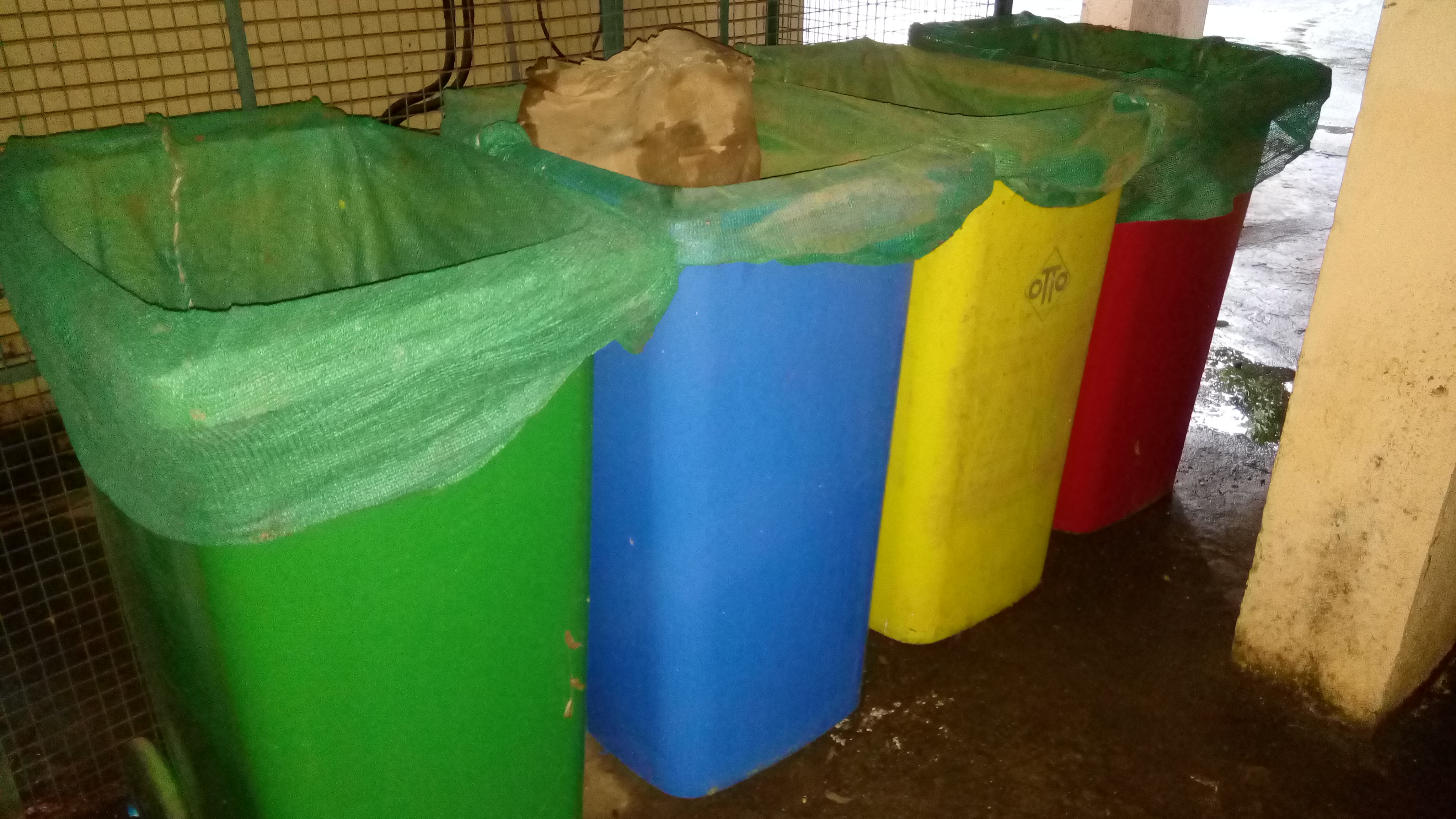 In 2016, the BMC passed an order stating that it wouldn't collect waste from societies spread over 20,000 sqm with more than 200 members which generated more than 100 kg of waste but did not segregate it.
By this time, Shatdal had already turned into a zero-waste, model society.
"My number was floating through BMC wards. After several societies received notices from the BMC to segregate waste, they got in touch with me to help them out. Till date, we have helped replicate our segregation and waste processing model in across 35 societies in different parts of Mumbai," he beams.
This year, the target is to reach out to 100 societies and help them segregate and process waste at source.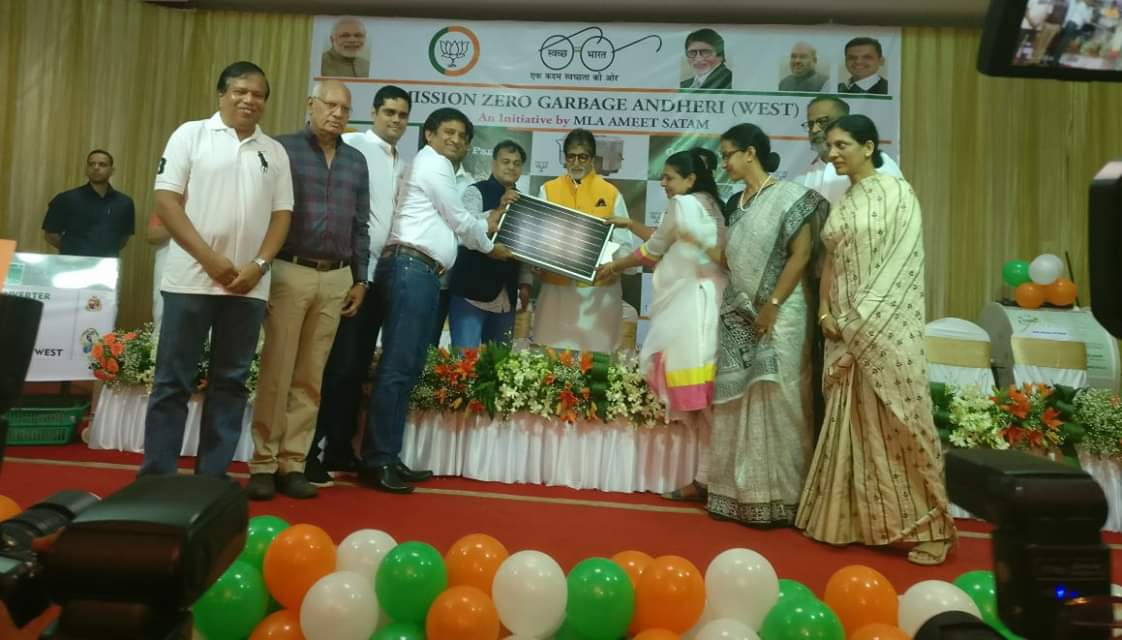 Once the society turned zero-waste, Parab also put forth suggestions to turn it into a green society. Here's how:
1) A local MLA gifted them solar panels worth 7.5 lakh that help power the common areas and the society premises.
2) All the lights on the premises are LEDs to reduce consumption, and the pumps are also solar-powered. The solar panels sit atop the three buildings in the society each has a capacity of generating 400 kW per day, which comes up to 1200kw per day that makes up for 60 per cent of their society's electricity consumption. This has helped cut down the society electricity bills by 66 per cent.
3) The society also has two natural wells the water from which has been directed to the flush tanks of each of the households. So, the well water is used for flushing, thus avoiding wastage of potable municipal water from the purpose. This helps save 40 per cent water.
4) Each household has also adopted smaller changes that lead to more significant impacts. The members added a 300ml filled water bottle into residents' flush tanks.
Since the bottle acquires space in the flush tank, with every flush, it saves 300ml of water. Multiply that by ten flushes a day in 100 flats, and you can imagine the amount of water it saves!
5) Similarly, when Parab saw the person responsible for cleaning the 40-odd cars in the society, use almost 10 litres of water for a single vehicle, he bought the helper a pressure spray. Now the man cleans the same number of cars in just 10 litres of water, saving 390 litres of water per day!
The society also undertakes an annual plantation drive. They have also grown fruit trees like banana, papaya, mango, jackfruit in the last three years using their organic vermicompost. Once harvested, the fruits are distributed free of cost to the residents.
The model society which planted 1800 trees in and around Mumbai last year, this World Environment Day, aims to extend this target to one lakh trees. They have been working with two other NGOs and are requesting all societies in Mumbai to plant trees within their premises or areas.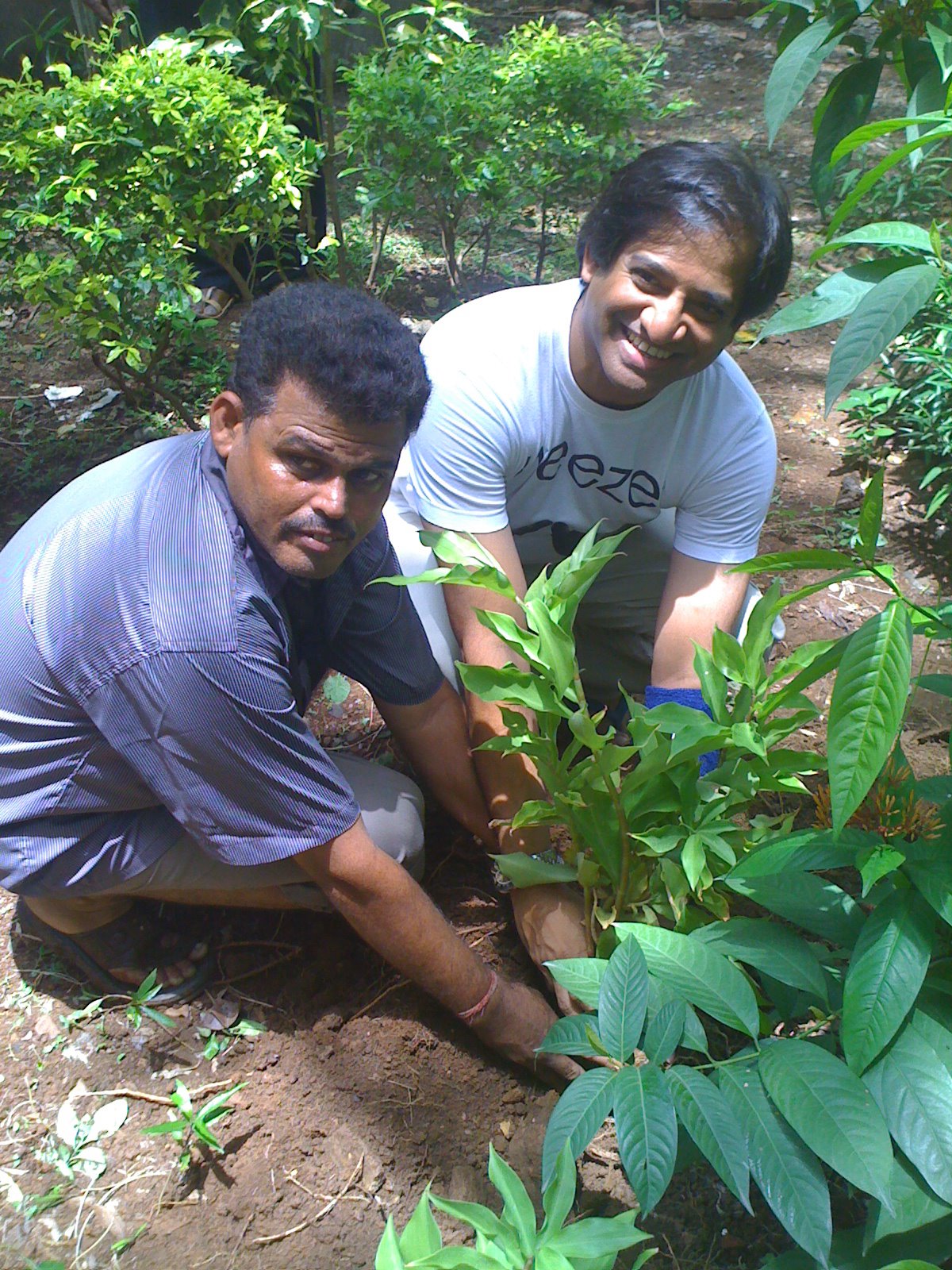 We wish Shatdal society the very best! And hope that other complexes and societies in the city take a leaf out of their book and replicate some of these initiatives to take a step towards a more sustainable future.
If this story inspired you, get in touch with Shrikant Parab at parab.shrikant@gmail.com
(Edited by Gayatri Mishra)
Like this story? Or have something to share?
Write to us: contact@thebetterindia.com
Connect with us on Facebook and Twitter.
We bring stories straight from the heart of India, to inspire millions and create a wave of impact. Our positive movement is growing bigger everyday, and we would love for you to join it.
Please contribute whatever you can, every little penny helps our team in bringing you more stories that support dreams and spread hope.