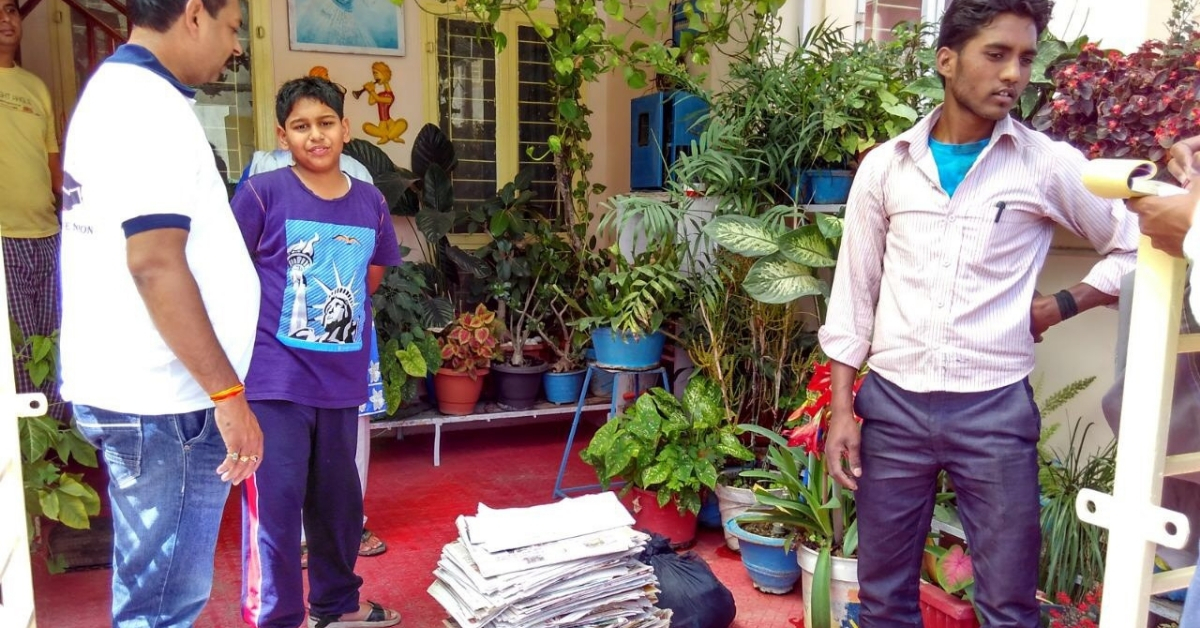 Selling your scrap in this hassle-free manner can not only benefit your pocket, it can also help the planet — one of these start-ups has saved 10,000+ trees and 13.8 million litres of water! #GreenIndia #CleanIndia
As a child, I would eagerly wait for the month end.
I would start calling up Rajesh, our local scrap dealer, as soon as our newspaper shelf was full. The money earned from selling newspapers and other dry kabad or scrap added a bonus to my pocket money.
But there have also been days when Rajesh would go to his native place, and my family struggled to store the scrap items at home.  
It was during those times that we wondered if there were any alternatives.
Well, fast forward a decade and dealing with waste has become easier.
From groceries, medicines, clothes, beauty products, jewellery to plant saplings and seeds, everything is only a click away, thanks to the boom in the e-commerce industry over the last decade.
And now, e-commerce has slid in to the waste management sector.
Several companies across India are now giving free doorstep service to lift dry waste. Such online services have not only made waste handling more manageable, and lucrative, but ensures its eco-friendly disposal too.
Here are five online Kabadiwalas that are streamlining the handling of waste:
1) The Kabadiwala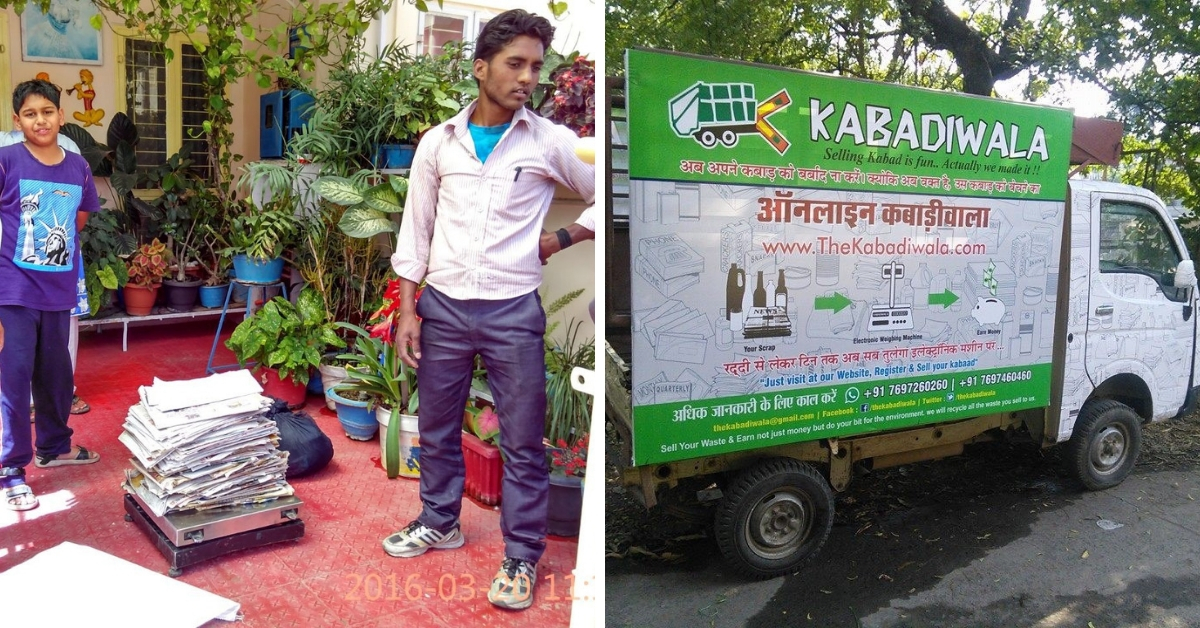 Founded by Anurag Asati and Kavindra Raghuwanshi, The Kabadiwala is an online avatar of the local scrap dealers. All one has to do is schedule a visit online, and the team will visit the house, lift recyclable items including newspaper, plastic, metal, books, iron, etc. In return, the customer will get paid.
The Kabadiwala also has live tracking feature for people to track their waste and where it goes. Once the scrap items are deposited at respective recycling units, the Kabadiwala sends its customers an environment report informing them about their contribution in numbers.
Through recycling, the company has saved 10, 200 trees, 2.5 lakh litres of oil and 13.8 million litres of water.
Where it functions: Bhopal, Indore, Aurangabad and Raipur.
Website: https://www.thekabadiwala.com/
2) Junkart
Started in 2015, the Delhi-based startup collects all recyclable items including plastics, aluminium, iron, paper, books, glass and so on.
The company founded by Niraj Gupta, Shailendra Singh, Prashant Kumar, and Shubham Shah offers a perfect blend of junk and art.
While the 'junk' from your house will be collected in a hassle-free manner, 'art' is the technology-friendly creative touch they give to eliminate scrap in exchange for some valuable cash.
User can get paid in hard cash or Paytm Wallet. Customers also have the option to donate the money to an NGO that has tied us with JunkArt.
On placing an order, the nearest scrap dealer associated with the startup will come to your house and collect the discarded items.
Keeping complete transparency, Junkart has given rate cards on its website displaying the money each scrap item will fetch.
Where it functions: Delhi-NCR, Mumbai and Bengaluru
Website: https://www.junkart.in/
3) Karma Recycling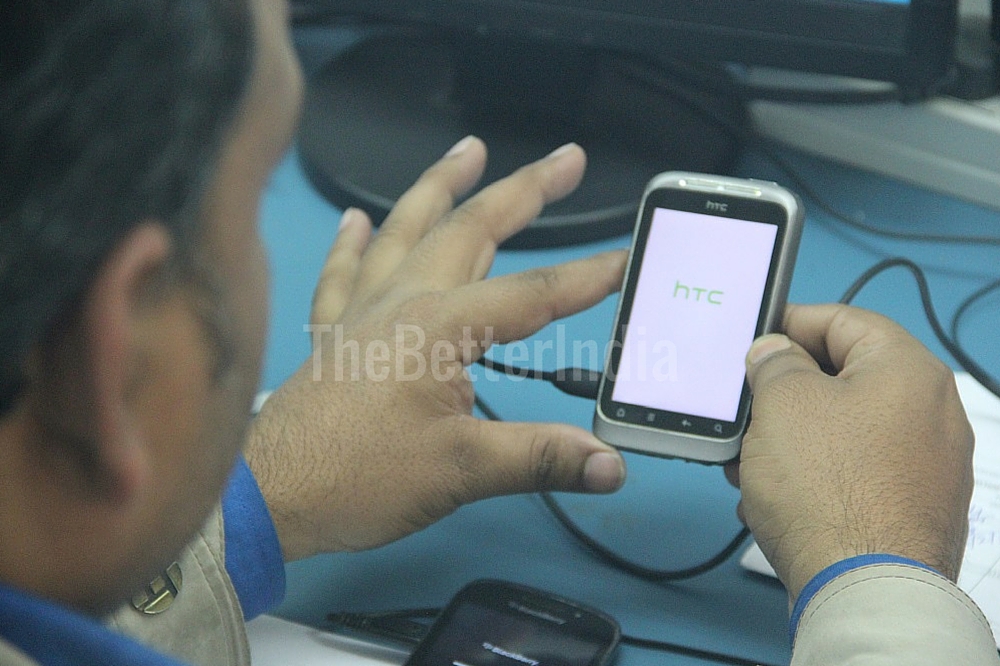 As the name suggests, the company started by Aamir Jariwala and Akshat, lets you improve your karma!
The company buys old mobile devices and sells back repaired ones at much cheaper rates.
All a user has to do is go to the website, pick the brand and model of the smartphone, laptop or tablet he/she wants to sell, and answer some basic questions about the condition of the device. The website uses algorithms that give users an estimate based on the state of the phone.
Once the customer agrees to sell the device, people from Karma Recycling go, pick it up and send it to one of their service centres – either in Delhi or Bangalore. The device is assessed by engineers who check if the seller had answered the questions about its condition correctly or not.
If yes, the person gets his/her money and, if not, Karma Recycling offers an alternate cost that the user can decline or accept. If declined, the device is returned to the user.
Karma Recycling accepts 3,000 models of smartphones, tablets, and laptops as of now.
So far, the company has purchased 5.6 lakh mobile phones and paid close to 15 crores to its customers.
Where it functions: Across 25 cities of India
Website: http://www.karmarecycling.in/
4) ExtraCarbon
Every year, ExtraCarbon collects about 6,000 tonnes of e-waste and other garbage. The Gurugram-based startup was founded in 2013 and has 41,000 users in nine cities primarily in North India.
The customers are given cash or shopping credits in exchange for recycled goods, from a book, bottles to electronics. ExtraCarbon then sells recycled materials to government-certified waste processors.
In the first year of its operation, the company earned ₹70 lakh, The Hindu Business Line reported.
Where it functions: Nine northern cities of India
Website: http://extracarbon.com/
5) ScrapTap
Based out of Hyderabad, Scraptap helps its customers become 'Zero Waste Hero' through a 5-Step Zero Waste Programme. For scrap buyers to sellers, the startup is a platform that offers a common platform for recyclable – discovery, management, and movement.
The company executive rings the bell at the scheduled hour to pick the garbage up. He collects the materials and weighs them using a digital weighing scale, and then calculates the sum value of the materials you are selling. Once you verify the amount, he pays you the same, and takes away your scrap.
The startup has managed to divert 48 lakh kilos of waste from landfills, recycled 45 lakh kilos of paper and saved 72,000 trees.
The user can slate a pick-up service on the website or WhatsApp them at +91 90300 01124
Where it functions: Hyderabad
Website: https://scraptap.in/
Featured Image Source: The Kabadiwala
---
Also Read: Meghalaya to Learn Waste Management from 'Best in the World' Alappuzha Model
---
(Edited by Saiqua Sultan)
Like this story? Or have something to share?
Write to us: contact@thebetterindia.com
Connect with us on Facebook and Twitter.