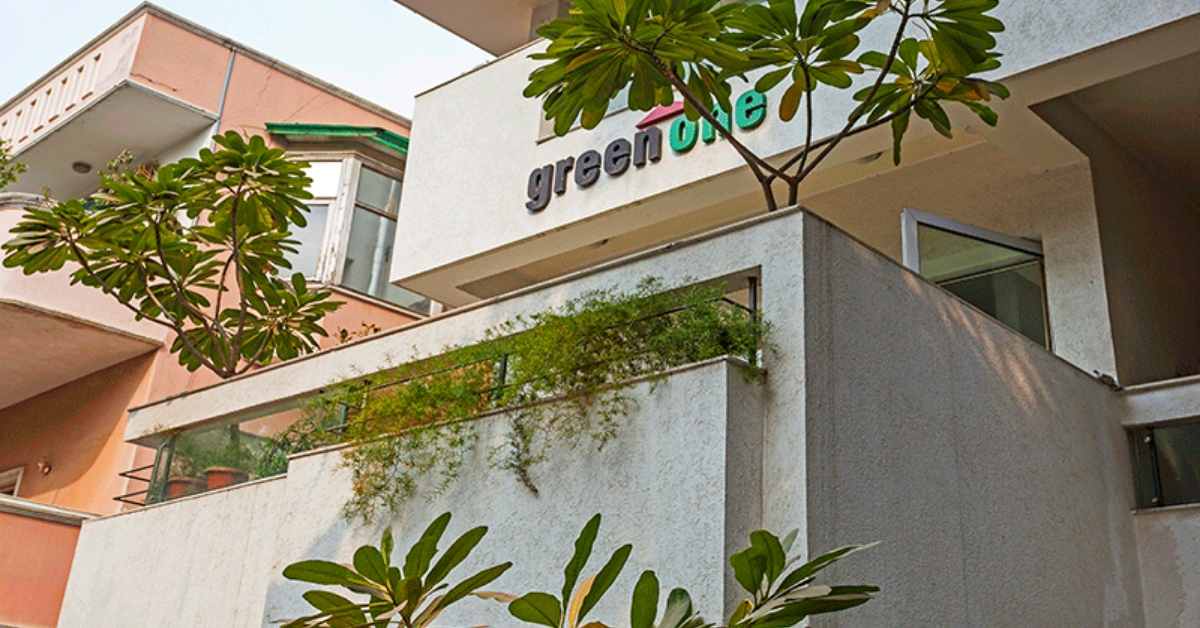 Located at H-1456 Chittaranjan Park (CR Park) in the heart of South Delhi, is a four-storey home, christened 'Green One,' that spreads across 2,842 sq. Ft, and is the first individual certified green residence in India.
India has been building green structures since time immemorial. From homes made of mud and stone with cow dung-plastered walls that create a cooler microclimate regardless of the heat outside to modern-day certified green office buildings, green architecture in India has come a long way.
Though you may have heard of quite a few green-certified structures like malls, police stations, office buildings or even monuments, but did you know India got its first green home with a five-star rating of SVAGRIHA (Simple Versatile Affordable – Green Rating for Integrated Habitat Assessment) in 2013?
Located at H-1456 Chittaranjan Park (CR Park) in the heart of South Delhi, is a four-storey home, christened 'Green One,' that spreads across 2,842 sq. Ft, and is the first individual certified green residence in India.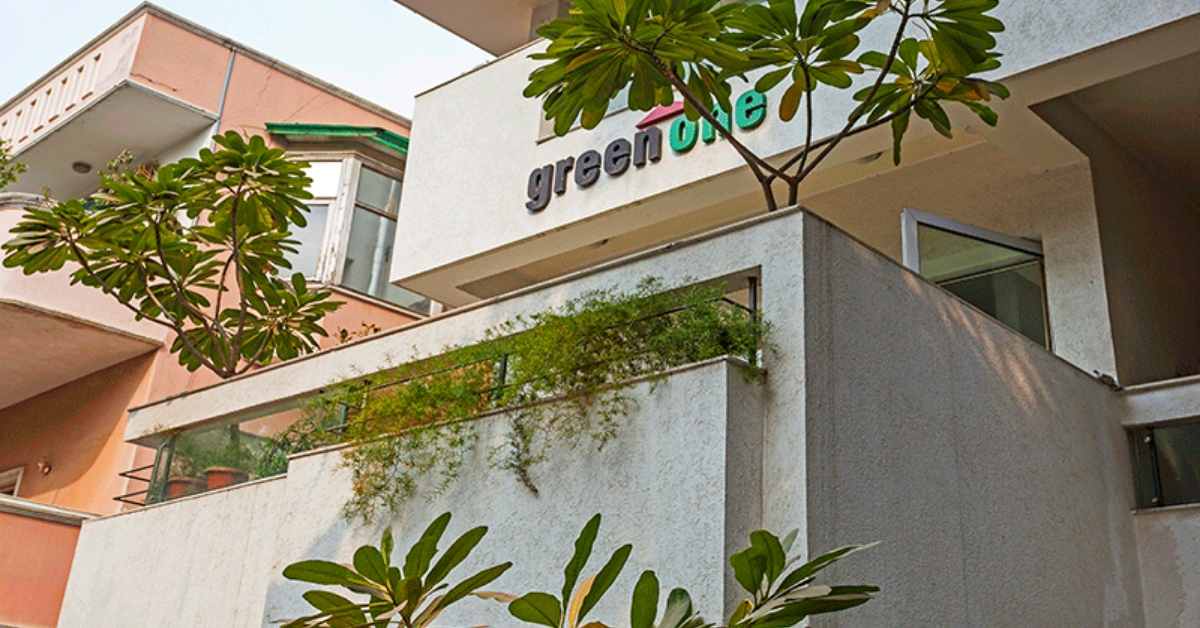 When Prasanto Roy's family home of 25 years was demolished, its upcycled and reclaimed pieces went in to build this green home which took a little less than four crores and over two years to be completed.
The Better India (TBI) got in touch with Prasanto who, in collaboration with childhood friend and architect Nilanjan Bhowal, not only conceptualised but executed the crafting of the first-of-its-kind home in India.
Roy had an illustrious career as a technology journalist for more than two decades until six years ago when the media professional and consultant moved into the tech policy space.
The man who ran Cybermedia, a tech publishing firm, worked in an office located in Sector 32 or as it is called, the institutional area of Gurgaon.
As a journalist, Roy had extensively written about green technology and buildings.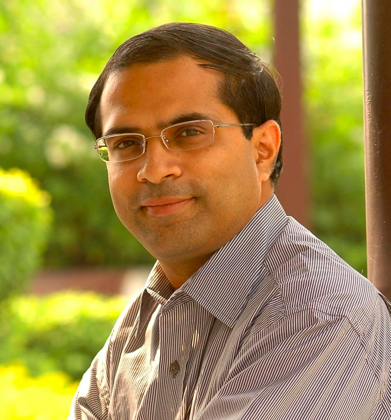 But his major source of inspiration to build Green One was the ITC Green Centre. Then popular as the world's largest LEED platinum-rated green office building, it stood right across Roy's office.
It was quite inspirational for me to see the process of how it was built and having the opportunity to visit the site often since it was in the vicinity of my office. When I delved further into certified-green buildings, I realised that while offices and even large complexes like Commonwealth Green Village existed, there were no certified-green homes in India.
That's how the idea to build Green One came about.
Roy inherited a 25-year-old South Delhi family home from his parents. When he spoke to several builders about reclaiming the ageing home to build a certified green home, he realised there was a general lack of awareness among builders about what constituted a 'green' home.
"I often had builders telling me: if you want a green home, we can have a golf course, it's quite green. It was at the time I realised the concept."
Respite came when he reconnected with a childhood friend and classmate, Nilanjan Bhowal, who was an architect specialising in green and energy-efficient architecture.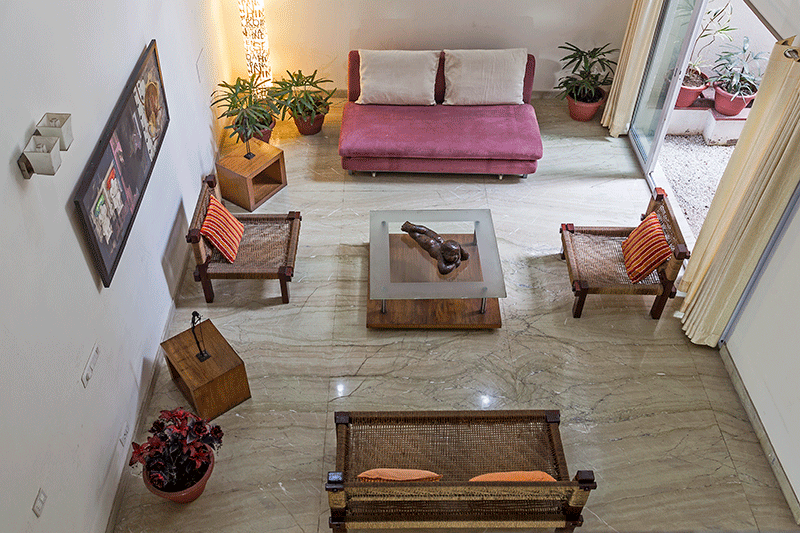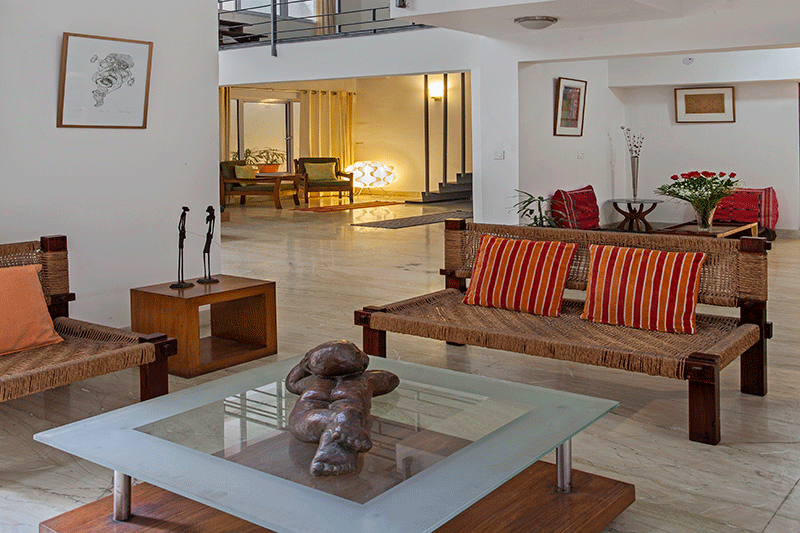 This was also the time when Roy's friend and actor Gul Panag wanted to build a green farmhouse in Mulshi, Maharashtra. So the trio, Roy, Panag, and Bhowal, decided to visit The Energy Resources Institution (TERI) to get more information about the parameters for building and the registration formalities for the certification.
"One of the major reasons, I realised, that puts people off when it came to building certified green homes was not the cost of building, but the cost of registration. It was a staggering Rs 5 lakh. We went to TERI and discussed the plan to build the first rated, certified green homes for close to three hours. We requested them to simplify the TERI GRIHA system. Fortunately, they extended their full-support and what came out of that discussion was the SVAGRIHA system, which is a simplified rating and audit process for green homes. Green One became one of the first pilot projects under the system."
The trio was able to get the cost of registration down to Rs 1 lakh, which, with further advocacy, is as less as Rs 50,000 today. In Jan 2014, Green One was awarded 5-STAR Svagriha rating as the first certified green home in India.
Here's all you need to know about the features of this home that follow the 20+ parameters listed by TERI GRIHA: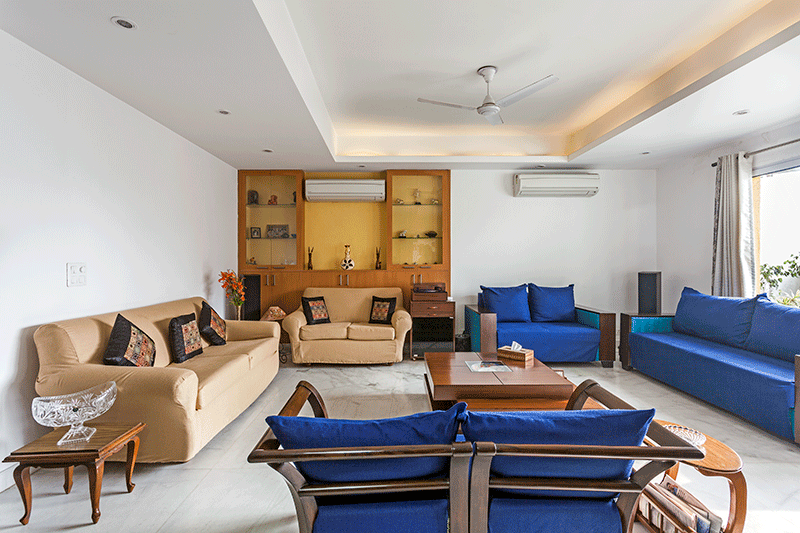 As per TERI guidelines, a certified green home has to use materials that have the lowest carbon footprint. So, Green One does not use any conventional clay bricks which are considered 'carbon-dirty'. Instead, it uses locally-sourced and recycled material like fly-ash bricks for inner walls and lighter weight autoclaved aerated concrete (ACC) bricks for outer walls.
The use of fly ash and ACC makes the home 40 per cent lighter than conventional brick homes. It requires less support material like iron girders and RCC beams. Robust, sturdy and earthquake resistant, the light material matches concrete in strength. These building materials also keep the home cooler.
The home also uses old reclaimed door frames.
Green One has been designed in a manner that ensures passive cooling and reduces heat gain. The staggering and stacking form provides shade and also maximises diffused lighting.
More than 54.72 per cent of the total living area in the four-storey home falls under the day-lit zone. So there is abundant natural light within the house and even the basement.
The glass for the windows is low Solar Heat Gain Coefficient (SHGC). This allows for the optimum use of daylight to cut energy costs, while the double glazed panels in the west and east facing windows retain the heat.
Artificial lights with a Low Power Density (LPD) have been used throughout the home. All electrical devices in the house are five-star rated and consume less power.
"Often, during the day, we do not need any lights and have minimal fans use. Even the AC, at 27 degrees, seems quite comfortable."
The common area and the staircase have motion sensor lighting that helps cut down the bills further.
Though the home is not entirely off the grid, it has a solar panel with 11 KVA capacity and has a solar water heater. It helps him save 2 KVA electricity per floor.
The home has a 1,500-litre rainwater harvesting tank, and also recycles grey water for secondary purposes like watering potted plants in their balcony. It also has a composting system in place for its kitchen waste.
Roy has sold off the two upper floors that function as independent apartments to different tenants. The top floor resident has set up a small rooftop garden.
The high solar reflective index white paint helps keep both the roofs and walls cooler by a few notches even at the peak of summer.
---
You May Also Like: Made From Recycled Waste, This Award-Winning Navi Mumbai Home is Stunning!
---
Roy adds how the 5-star green rated home scored 96 points on TERI's different parameters.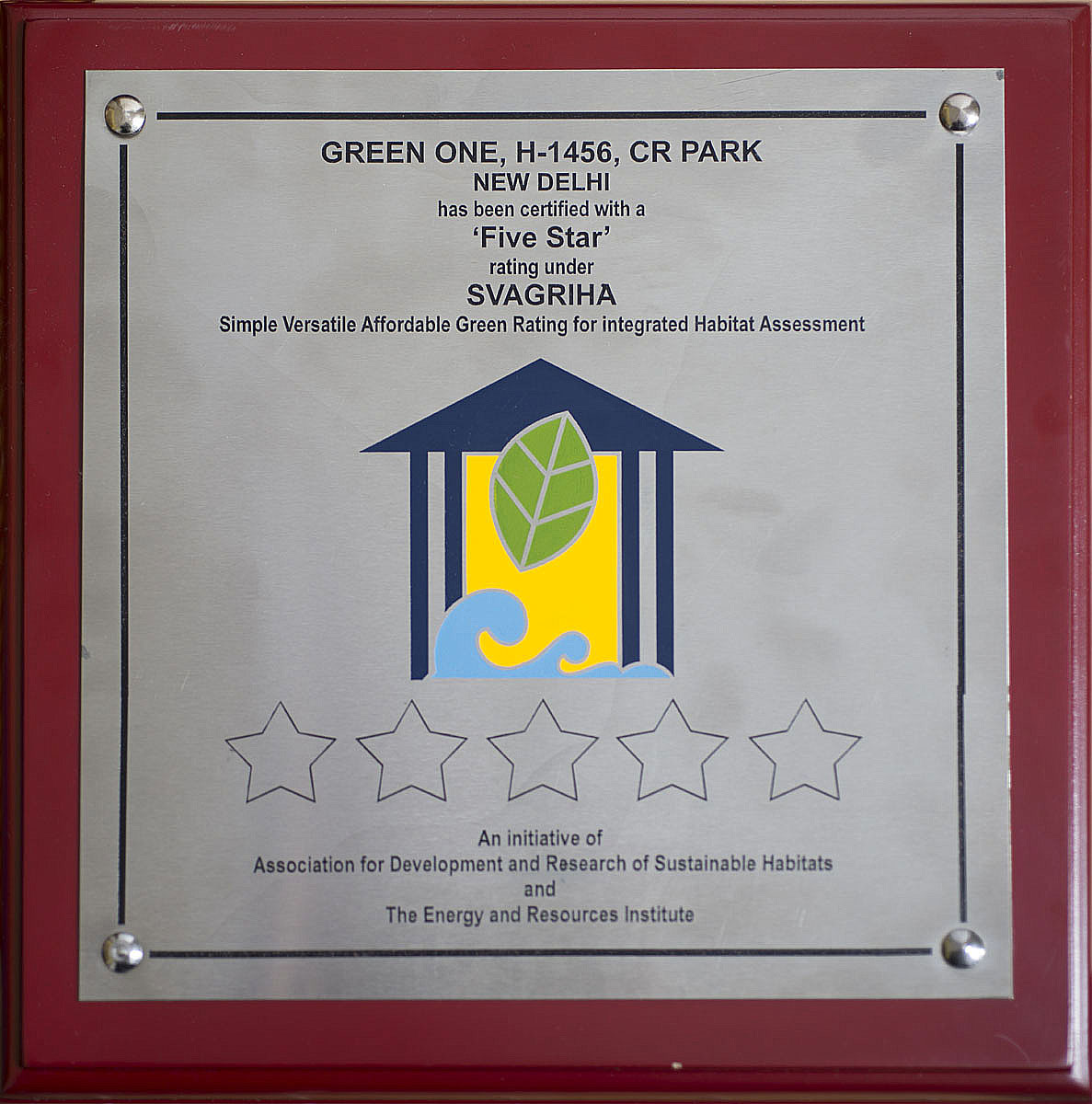 It assesses the environmental and human impact of your green home. For, e.g. are any trees being felled or uprooted or are you building your home around it? If yes, then you have to ensure the tree is transplanted in a new location where it thrives. Similarly, the human impact refers to how you impact the neighbourhood during the process of construction or facilities made available for the labourers like safety goggles, helmets, and toilets.
"TERI has now developed an app and even added parameters for a green home on its website. If you do not want to go extremely green, you can still follow a few of these parameters to take smaller steps towards a sustainable home. If you already have an existing home, there are tips on how you can green it without big adjustment; tips that allow you to save energy, reduce heat, improve carbon footprint, etc. Today, building a green home from scratch costs lesser than it did six years ago. And you can recover these costs over time," he signs off.
If this story inspired you, get in touch with Prasanto K Roy at pkr@pkr.in
Photo Credit: DESIGN CONSORTIUM
(Edited by Saiqua Sultan)
Like this story? Or have something to share?
Write to us: contact@thebetterindia.com
Connect with us on Facebook and Twitter.