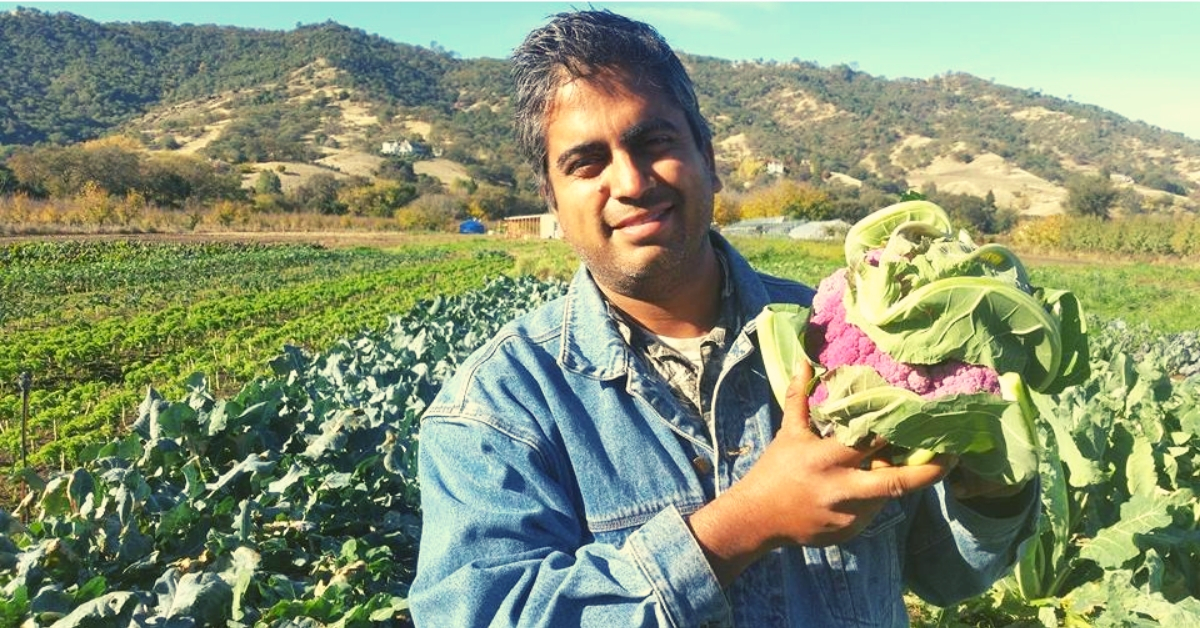 Apart from helping over 100 farmers in Tamil Nadu grow organic food, Shankar Venkataraman is also sponsoring the food, shelter and education of their kids
Parched lands, suicides and forced migration – these are the top three issues that farmers in India face. Even after toiling under the sun for hours and growing food round the year, farmers cannot afford meals for days together.
This is the irony of working in the agricultural sector in our country.
In a bid to improve the condition of farming, and change the way farmers are perceived, Shankar Venkataraman, a techie, quit his thriving job in the United States and started organic farming on 23 acres at Vacaville, California in 2008 and then moved to India in 2015.
Shankar's tryst with organic farming began when his 6-month-old daughter Kirthi was diagnosed with Eczema in 2005, a condition where the skin becomes inflamed and itchy due to a combination of genetics and environmental factors.
Though Shankar was able to afford the best treatment for his daughter, as a father he needed to do something more as the treatments did not solve the root cause—the environmental toxins that affect the immune systems of kids.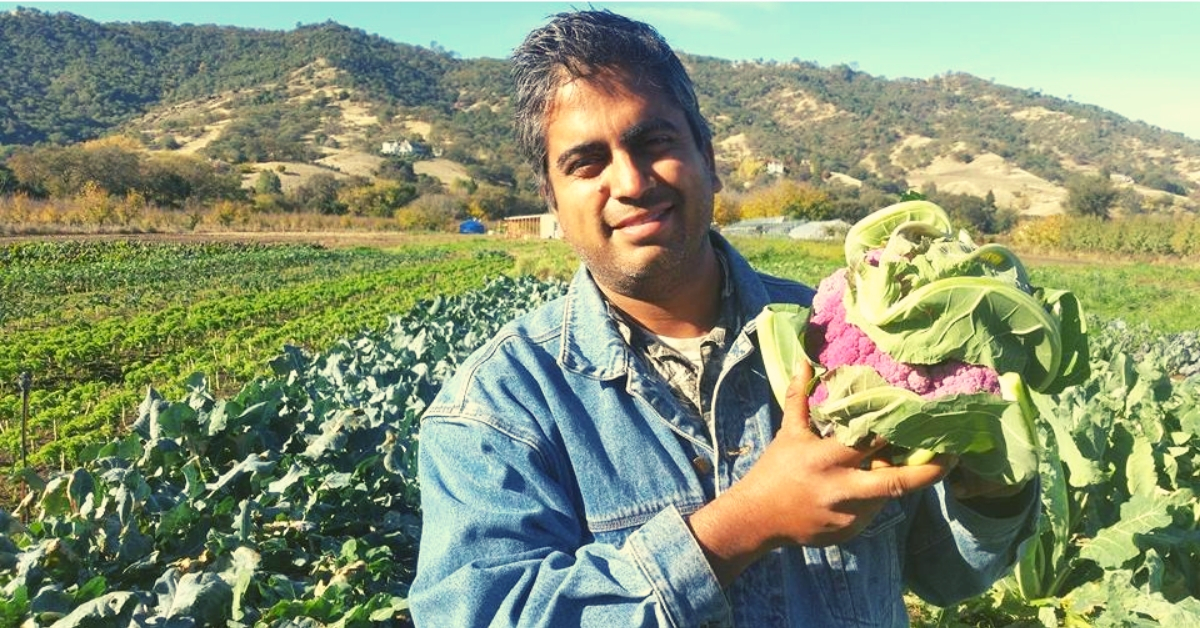 Speaking to The Better India (TBI), Shankar, an alumnus of BITS Pilani, Rajasthan, says,
I worked in France for 3 years and moved to California in 1999. My daughter's episode in 2005 put me into depression. I quickly figured out that the food we consume can be toxic even in the most developed countries. I started reading many books related to food and nutrition and that is how I came across organic farming.
One morning, he made the decision to grow his food in his backyard with the encouragement from his dear ones. Through trial and error, Shankar developed sustainable ways to grow food and after three years of travelling and working in farms across California, he began his own startup 'Hillview Organics'. To get the best results he also attended conferences on sustainable farming and met several experts in the field.
The firm supplied chemical-free and 100 per cent natural produce from its 23-acre land to local restaurants. During his more-than-a-decade experience in farming, he received tremendous support from his wife Sujatha who works as a Software Architect in Silicon Valley. He owes his continuous work to the sacrifices she has made to help him travel far away from the family most of the time.
Once he had acquired enough expertise in organic farming, Shankar wanted to help his roots. He took the difficult decision of staying away from his family, and moved back to India to empower the local farmers.
Some part of me always wanted to return to India. Being well-versed with the deplorable plight of our farmers, it was the perfect opportunity for me to use my knowledge for their upliftment, he says.
Bringing Organic Farming In Thally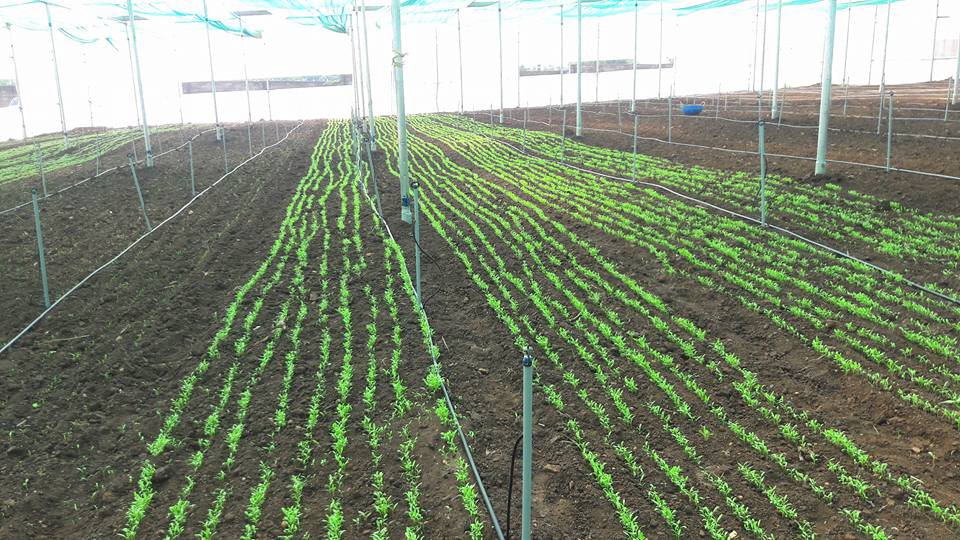 Shankar started working at Mapletree farm in 2015 in collaboration with Infosys co-founder Shibulal and Kumari Shibulal, OnMobile founder, Mouli Raman.
For Shankar, the biggest challenge was to bring the farmers in the loop and convince them about growing veggies without pesticides and chemicals.
Farmers all across India are addicted to chemicals that degrade the soil quality. Depending excessively on chemicals also increases the yearly cost of production per acre. Many farmers are already aware about the perils of inorganic practices but they continue with it for their livelihood. Long term benefits of organic farming methods far outweigh the short terms results of using chemicals, he says.
The other challenge was to build soil in tropical climate. The soil was in poor condition at first and most plants died in that soil just few weeks after planting. Using the techniques he learned in California and traditional Indian methods of farming, he built the soil to hold more organic matter. He also worked with people in Bengaluru who wanted to eat guaranteed organic food and built a large customer base of direct farm to home.
"Soil is the main product and fruits and vegetables are byproducts," says Shankar. "Soil health directly relates to plant, human and animal health. Soil cannot be replaced or lost as it forms the basis of life on the planet. But current agriculture practices treat soil building as lesser priority and chemical based destructive methods as the way to go forward," he adds further.
Today, he has built two farms and has more than 35 acres under farming activity.
Instead of taking a theoretical approach and preaching the farmers, Shankar promised farmers and their families with a stable salary, food and accommodation.
He also decided to sponsor their children's education and give them health insurance with help from Shibulal and Kumari Shibulal. He made an offer that the farmers could not refuse.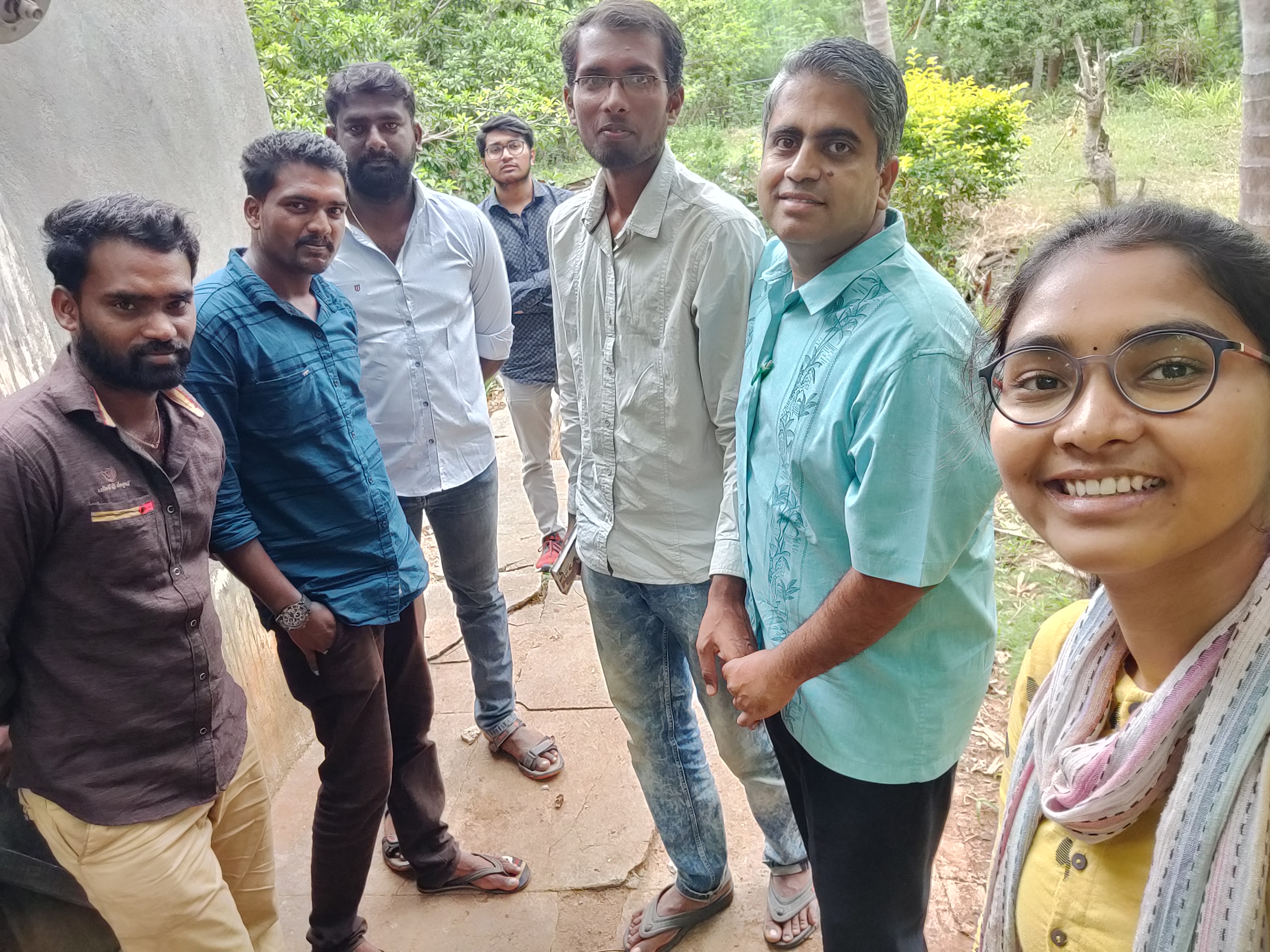 Now, the fear of incurring losses was eliminated. The firm formally started its activities with around 10 farmers.
Meanwhile, Shankar taught them about seeding, planting, weeding, composting, farm mechanics, soil biology and chemistry, soil building methods and greenhouse production methods, marketing and sales of organic products.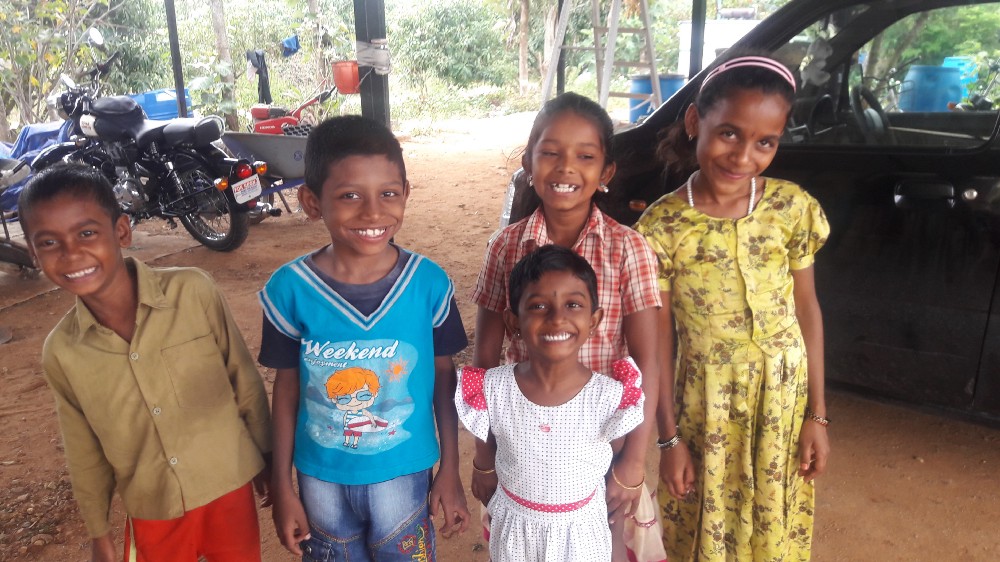 The farmers begin their day by doing various tasks such as harvesting, planting, preparing field beds to plant crops, composting work, collecting, dry waste and green waste across the farm, trellising work, vegetable and fruit grading work and packing milk, planting trees and watering trees.
Growing seedlings, for example involves, implanting seeds in trays that contains a mixture of humic acid, vermicompost, soil and cocopeat. The seeds are allowed to germinate and once the sapling reaches a specific size, they are shifted to the open field or large greenhouses that grow specific crops.
To protect the plants from insects, pest and diseases, sticky traps and pheromone traps are deployed and various preventive techniques like the use of organic pesticides, are followed.
Post lunch, the farmers move on to pack the grown vegetables. The packaged food is then delivered to the customer's' doorstep in Bengaluru by 9 pm. The farm also supplies to a number of reputed organic stores in the city.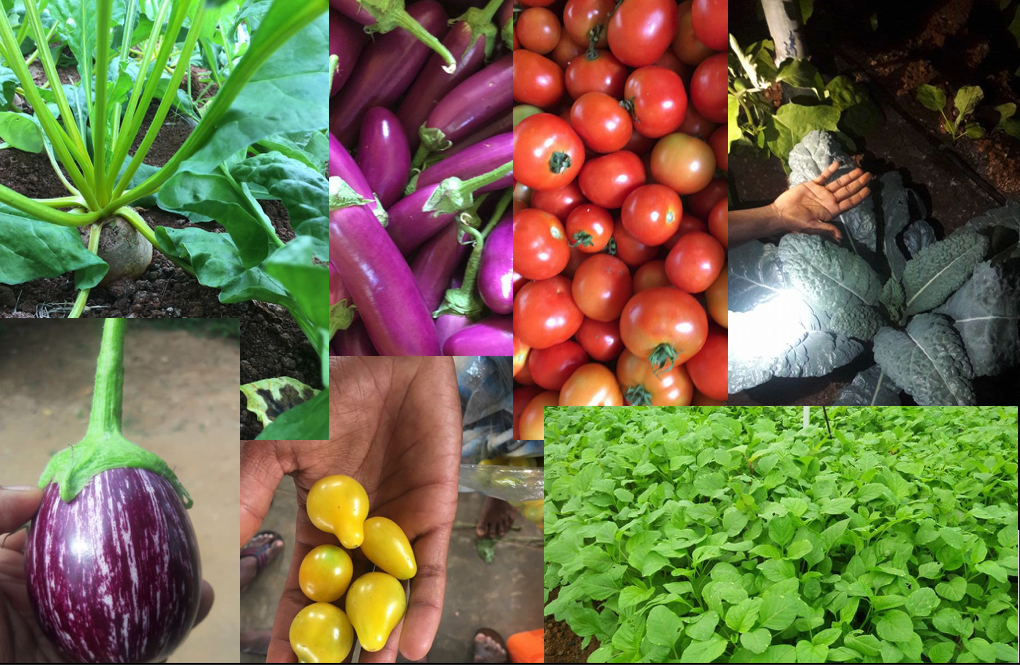 We grow close to 60 varieties of fruits and vegetables including tomatoes, potatoes, brinjal, leafy vegetables, snake gourd, pumpkins, garlic, carrots and so on. Our loyal customers expect all kinds of veggies from us. Heavy focus is put on soil biology to ensure soil is rich with bacteria and fungi and other soil organisms that keep pumping nutrients for plants growing constantly, says Shankar.
With a rapid growth in customer base, the income of the farmers has also increased significantly.
Every farmer who is associated with Mapletree, today, earns anything between 12,000 to 30,000 per month.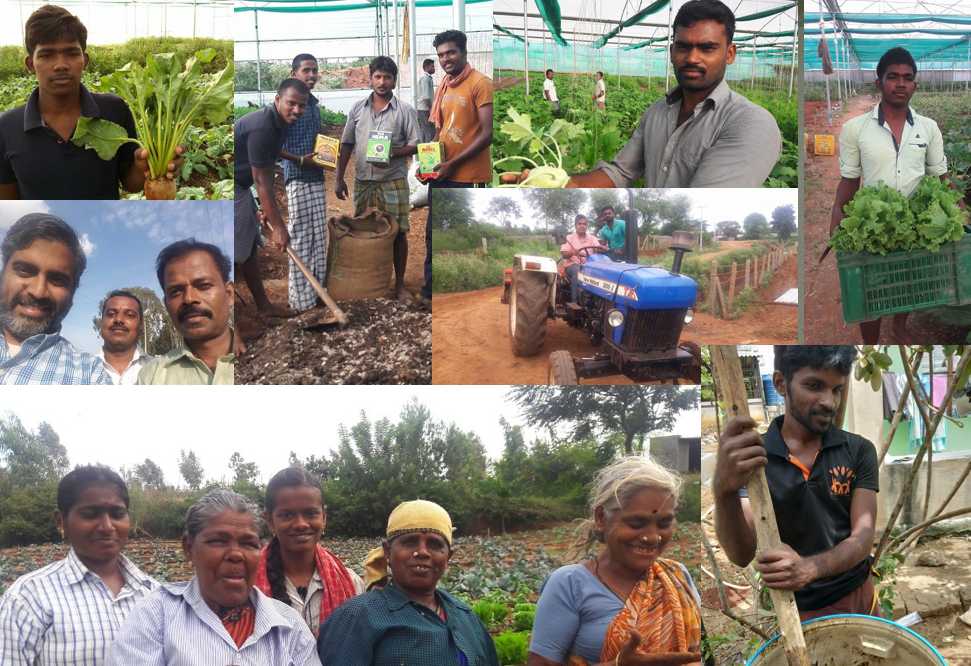 Shankar is thankful to Shibulal and Kumari Shibulal for their financial support.
The farmers hail from different backgrounds and age groups. However, Shankar has consciously tried to bring in the third generation farmers who otherwise would have taken up blue collar jobs.
Shankar has built a strong network of contacts in up to 20 villages which keeps a steady stream of agricultural workers waiting to join the permanent jobs offered by Mapletree Farm at Devaganapalli village. This is a significant drift from current agriculture industry trends including lack of permanent employment due to financial pressures faced by farmers.
The old generations of farmers do not want their children to suffer from agricultural crisis. Thus, they educate them, and push them into taking up secured jobs. If this goes on then the farmer's population will go down in future. Thus, our objective is to loop in the young guns and tell them that farming is a lucrative job as well, says Shankar.
28-year-old Pown Durai from Tirunelveli district is grateful that he chose farming instead of stone cutting work. He has a diploma in electrical engineering.
Since I do not spend my money on food and accommodation, I save some and the rest I give it to my family back home. Our family's financial status has improved. The highlight of my job is the learning atmosphere I work in. Spending my day amidst greenery is very relaxing, Pown says.
Like Pown, 23-year-old Kaliraj is also an integral part of the Mapletree. In 2015, he had started out as an employee and now he is the Harvest and Inventory Manager. Kaliraj works diligently and has taken only 10 days off in three years, "I start my work around 5 am and there hasn't been a single day when I didn't feel like working. This has now become my home."
Besides selling organic food, the startup also provides a range of fresh dairy products including milk, paneer and butter, "We provide milk at Rs 80 per litre. The high price is due to the quantity our cows produce. Unlike the foreign breeds that give around 15-20 litres, desi cows produce 4-6 litres," says Shankar.
It has been three years since the company was launched, and today it has a customer base of over 6,000. More than 100 plus farmers are directly benefiting from Mapletree. They help in producing and supplying hundreds of tonnes of organic food every year.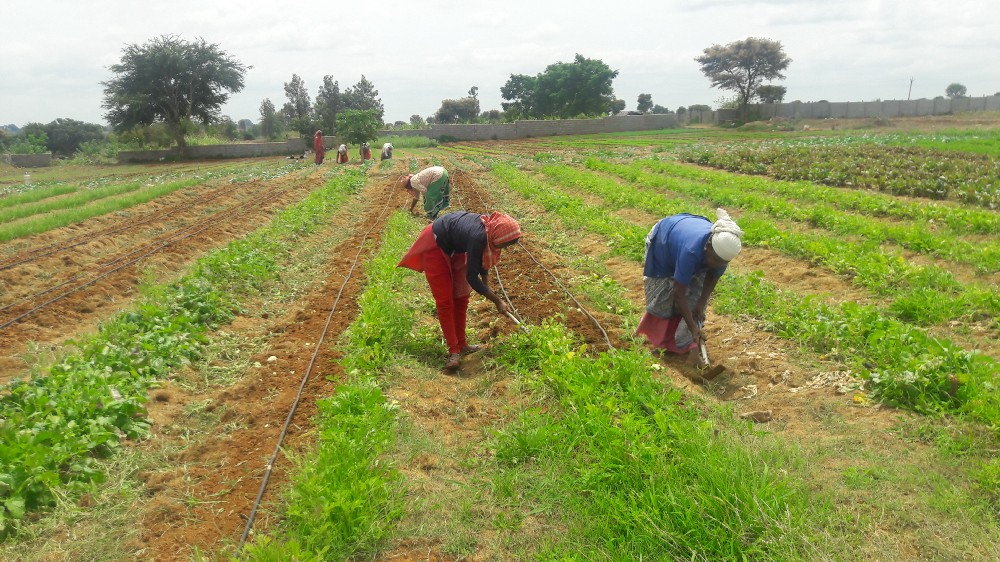 The farm also supports less than 100 selected organic farmers in various farms nearby who have been farming organically for a long time.
In the next 5-10 years, Shakar hopes to scale up organic farming involving more farmers in its Mapletree family. Shankar also plans to plant 2000 plus species of trees and plants in each of the two farms to turn them into highly productive food forests.
Shankar has already started working towards his goal by spreading awareness. He invites school students and gives them a tour of the farm under School for Experiential Education (SEED) programme.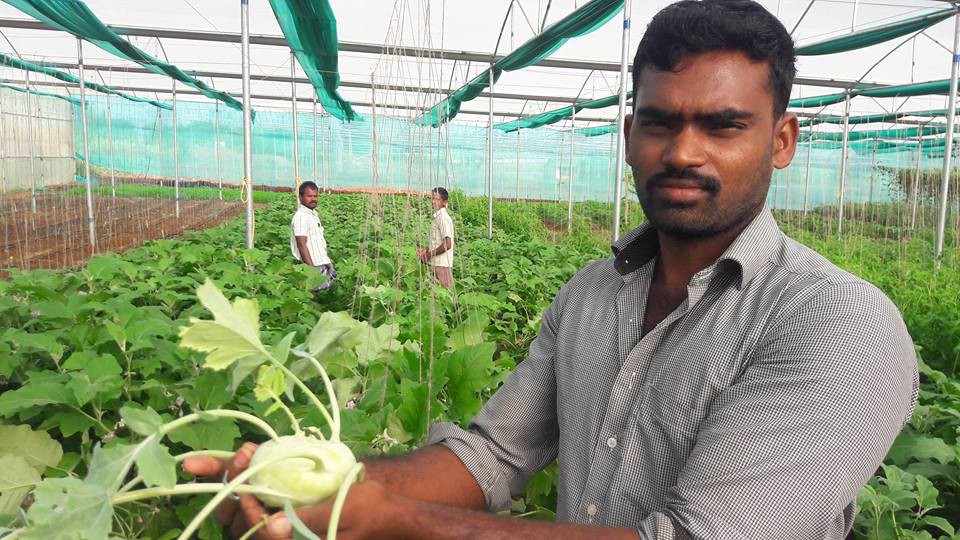 When asked if he misses his family back in the States he says, "Not being there during my daughter's formative years makes me sad at times. But helping my farm family conquer the agriculture sector makes it all worthy. Encouragement and support from our loyal customers makes it all really worthwhile."
Shankar had to change his life for the well-being of farmers. It is people like him who come as a ray of hope for our distressed farmers. Besides, practicing organic farming now will be beneficial in the long run.
More than a 1000 people have approached him in the last 3 years to help train and learn farming methods, "Farming is like climbing a mountain with no top. The climb never ends as the learning never stops and this makes farming a true adventure. By ensuring that the food we consume is grown in clean and biologically rich soil, naturally, you are protecting the future of your children and safeguarding their health and also ensuring that the agricultural lands will feed them and their generations sustainably," Shankar signs off.
Get in touch with Mapletree here.
---
Also Read: Meghalaya Teacher Grows Unique Turmeric, Helps 900+ Farmers Triple Their Income!
---
(Edited by Saiqua Sultan)
Like this story? Or have something to share?
Write to us: contact@thebetterindia.com
Connect with us on Facebook and Twitter.