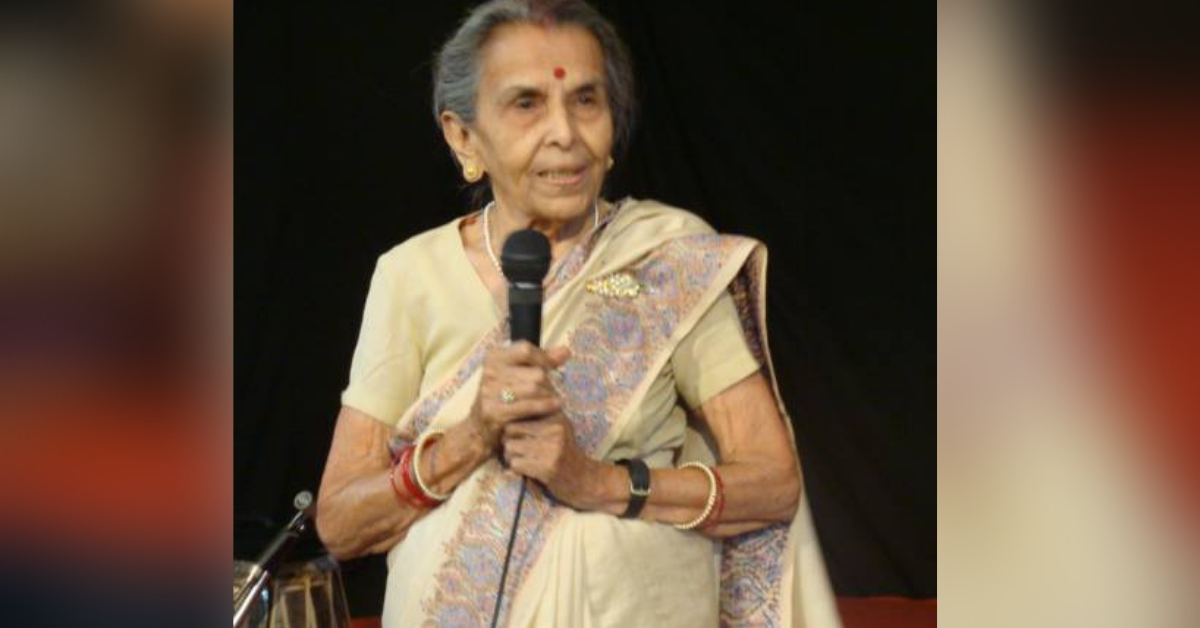 "When the research was published, the government made this warning mandatory. It upset a lot of baby food companies. And today, we are saving babies because of this knowledge," says Varanasi's 91-year-old Annapurna Shukla.
It was the late 1960s. Intending to entice new mothers, food manufacturers in the West had flooded the markets with baby food supplements promising optimum levels of iron, calcium and scores of minerals. What the products did not carry, however, was the warning that the baby formula is not a substitute for mother's milk.
It was Dr Annapurna Shukla's extensive research in infant nutrition that rectified that error!
Before Dr Shukla's research, doctors, nurses and medical social workers, among others, were ill-advising expectant mothers not to breastfeed their newborns.
While pursuing her PhD in the UK, Dr Shukla observed over 300 babies as the Chief Medical Officer (CMO) in Worcestershire. Of those 300 infants, only one was being breastfed by its mother and that too partially! She saw that the babies in the European countries generally weighed more than an average Indian baby.
She also understood that families were allowing themselves to be misled by the advertisements and packaging of baby food. They were told that these products are better for the child's health and mother's milk is insufficient.
Dr Shukla, from Varanasi, was instrumental in breaking this fallacy, and bringing to the forefront the crucial role of breast milk in the health and well-being of a newborn.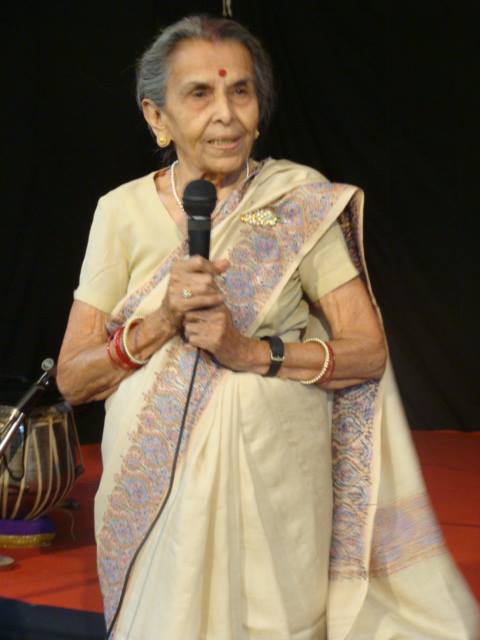 The Better India got in touch with Dr Krishna Kant Shukla, a renowned physicist, musician and ecologist, and Dr Annapurna Shukla's son, to know more about the legendary woman.
Dr Krishna had accompanied his mother to the university and place of work in the UK, when he was ten years old.
"Here in India, new mothers are encouraged to feed only breast milk to their child for the first six months. That wasn't the case in the UK when we were there. Mothers were encouraged to feed their babies food that came in various flavours, and promised added nutrition. My mother, inspired by a Vedic Shloka, started her research along with her colleagues to bust the myth that food supplements were more nutritious than breast milk," says
"My mother's work, as CMO, entailed examining babies between the ages of 0 to 3 that were brought to the clinic. She studied their height, weight, BMI, stool and urine ph, feeding pattern and calorie intake including their body fat which was measured with calipers especially designed for the purpose," says Dr Krishna.
She, along with professors Charlotte M Anderson, H A Forsyth, and S M Marwah, began an intensive study on the early diet of a newborn and its correlation with obesity.
Dr Krishna further adds that the fat cells produced in the first year of a baby never really go away throughout her or his life, and that obesity—the mother of most modern diseases, lies therein.
" . . . Dr. Annapurna Shukla and her colleagues have highlighted one of the most prevalent and probably most ignored paediatric problems of today, that of early unphysiological overfeeding and consequent overweight which many deplore but few do anything about . . . Here I was astonished to find that more than 70 per cent of the infants under one year, were either overweight or obese. This seemed directly related to over-liberal and often concentrated evaporated milk feeds and seemed to be associated with a virtual abandonment of breastfeeding," RDG Creery, another researcher of the topic wrote, while quoting Shukla's work.
Among the many children she observed, Shukla found a rather alarming pattern. The babies who were given solid foods instead of mother's milk showed early signs of obesity.
It was a research that, when published, prompted governments worldwide to take note and firm action in regards to the baby food manufacturers.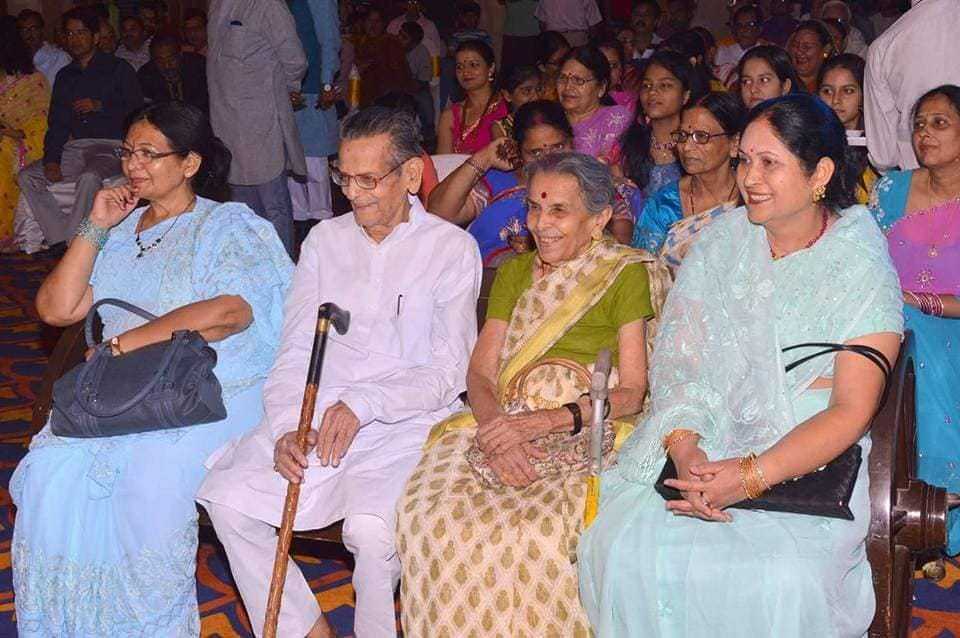 Not only that but the study also prompted the National Bureau of Weights and Measures of the USA to change its ratio for babies' height and weight!
"We found that babies up to one year of age, who were getting solid foods and not breast milk, were obese and overweight. When the research was published, the government ordered baby food manufacturers to carry a warning that they were 'not a substitute for mother's milk' on their products. It upset a lot of companies. And today, we are saving babies because of this knowledge," says Dr Shukla to Times of India.
Several years later, the World Health Organisation (WHO) too confirmed the basis of Shukla's research and said that exclusive breastfeeding for infants for the first six months is healthier, much more beneficial for the newborns as compared to a mixed diet of breast milk and food supplements after the first 3-4 months.
"These advantages include a lower risk of gastrointestinal infection for the baby, more rapid maternal weight loss after birth, and delayed return of menstrual periods. No reduced risks of other infections or allergic diseases have been demonstrated. No adverse effects on growth have been documented with exclusive breastfeeding for six months. But a reduced level of iron has been observed in some developing country settings," says the WHO report.
The mother's diet, lifestyle and consequently her health are essential factors, noted the research. But as various medical studies suggest, mother's milk is overall the best diet for a newborn. Thanks to Dr Shukla and her team, the crucial fact was brought to the government's attention between 1969-72.
---
You may also like: Award-Winning Punjab Doctor Fought Female Foeticide for 24 Years, Fostered 415 Girls!
---
"I can only hope that this clear and timely paper by Dr Shukla and her co-authors will stimulate some equally clear thinking in high places on the necessity for rescuing medical and nursing interest in infant feeding from the deplorably low state to which it has fallen in recent years. I am quite certain that most parents, however misguided and badly advised they may seem to be in some cases at present, are only waiting for a lead and are anxious to do what is best for the nutrition of their infants. Let us hope that professional health workers are equally ready to play their part in imparting proper advice," Creery writes.
At a very young age, Dr Shukla was encouraged by educationist and freedom fighter Madan Mohan Malaviya to pursue medical studies.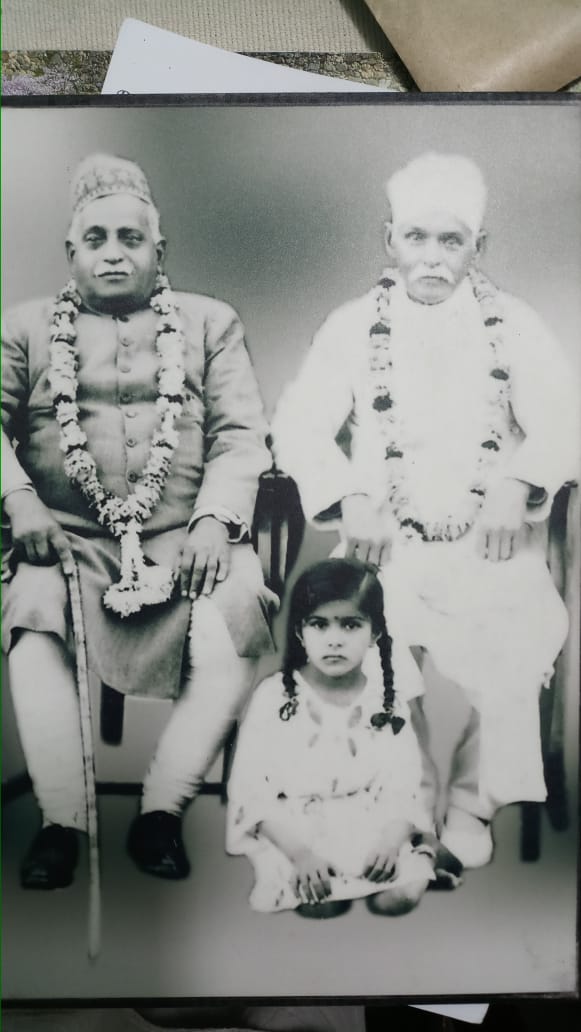 "I was only five when Mahamanaji, as we called Malviya sahib, asked me what I wanted to do in my life. I said I wanted to be a doctor. Those days, families wouldn't educate their womenfolk. My mother was the daughter of a Deputy Collector, but she used to fetch water from the well on her head," Shukla tells TOI.
Malviya was the founder of Banaras Hindu University (BHU) in Varanasi and had been a significant influence in Dr Shukla's life. As she grew up, she began breaking stereotypes of women in medical studies and travelled to Patna to complete her MBBS at the Prince of Wales Medical College (rechristened as the Patna Medical College and Hospital).
After her graduation, she came back to her hometown and got married. Quite a rare thing for women in those times, Shukla continued working even after marriage and became one of the four practising female doctors in Varanasi.
---
You may also like: Here's How Varanasi Youngsters Are Teaching Over 1,000 Underprivileged Kids!
---
But at the same time, she wanted to pay a tribute to her mentor who had passed away by the time Shukla became a doctor. "Mahamanaji had told me that once I become a doctor, I should come back to BHU and he will give me a job," the 91-year-old told TOI.
But since there was no medical course at the University at that time, she became a Home Science lecturer instead. "I nurtured a food science and nutrition department at BHU to enable young women to undertake valuable research," she adds.
Working there for a few years, Shukla then shifted to the UK to pursue a PhD in infant nutrition between 1969 and 1972. The rest, as you know, is history.
(Edited by Saiqua Sultan)
Like this story? Or have something to share? Write to us: contact@thebetterindia.com, or connect with us on Facebook and Twitter.
We bring stories straight from the heart of India, to inspire millions and create a wave of impact. Our positive movement is growing bigger everyday, and we would love for you to join it.
Please contribute whatever you can, every little penny helps our team in bringing you more stories that support dreams and spread hope.