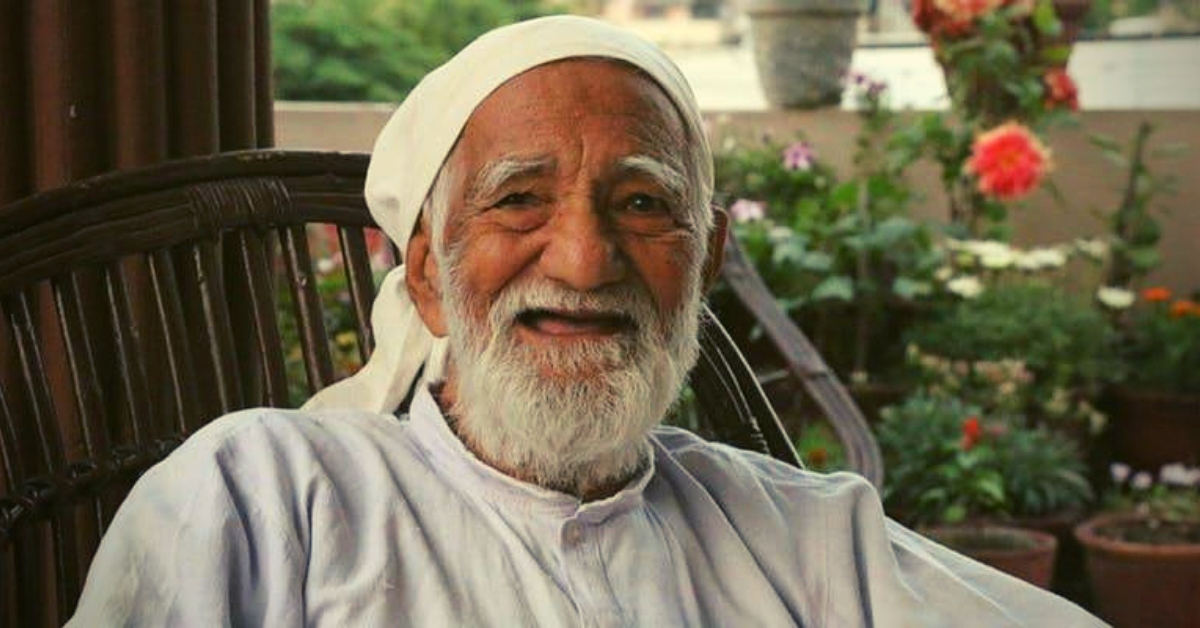 "I would remain unfit for such an award till the flesh and blood of Mother India, in the form of precious topsoil from the Himalayas, flows down to the sea due to tree felling," says the visionary man, explaining his rejection of the Padma Vibhushan award in 1981.
---
This article has been sponsored by Jamnalal Bajaj Foundation
---
'Ecology is permanent economy'– This is the slogan that drove thousands of Indians to open their arms to nature. An act which not only went on to become an iconic symbol of human-nature harmony but also forced the world to stop and think about our roots to the forests.
Although the phrase belonged to Sunder Lal Bahuguna, India's noted environmentalist who ushered in the wave of the famous Chipko Movement, it echoed through the dense forests to the hearts of many citizens.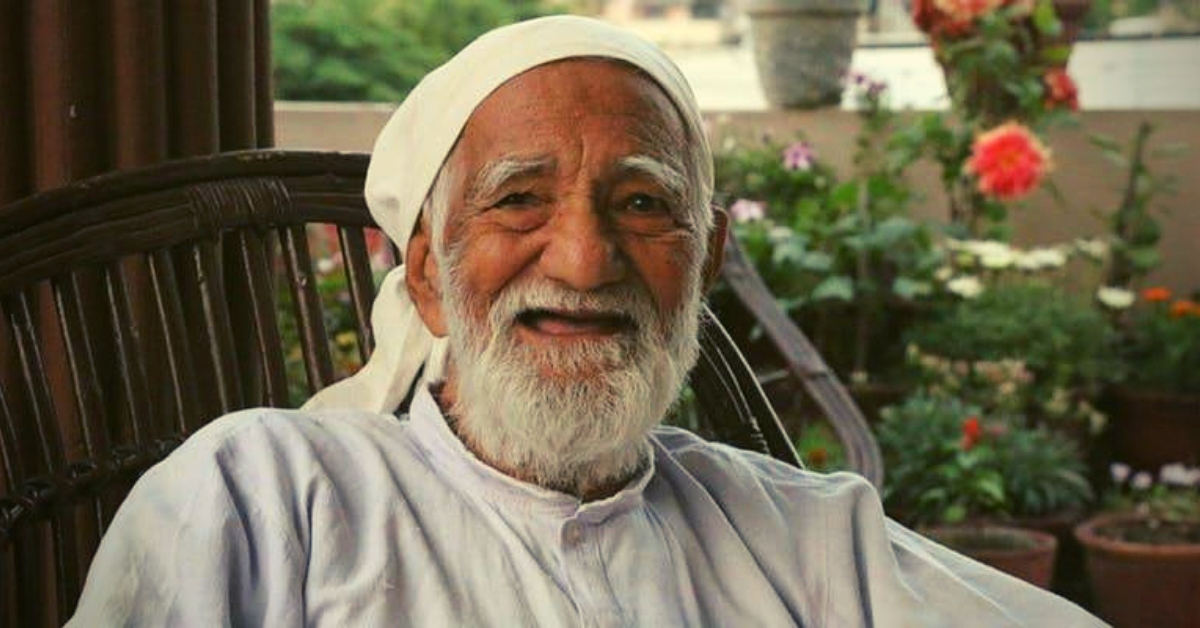 Born in 1927 in a small village in the Tehri Garhwal District, Uttarakhand, Sunder Lal joined the freedom struggle at the age of 13. He was imprisoned for fighting for the country's independence at 17. Soon after, he joined politics and focused on constructive activities.
However, it was only in 1949, when Sunder Lal met social activists Mira Behn and Thakkar Bapa, that he was inspired to begin his journey in social work.
His wife, Vimala Bahuguna was also one of the few people who supported and led him to a life different from what he had anticipated.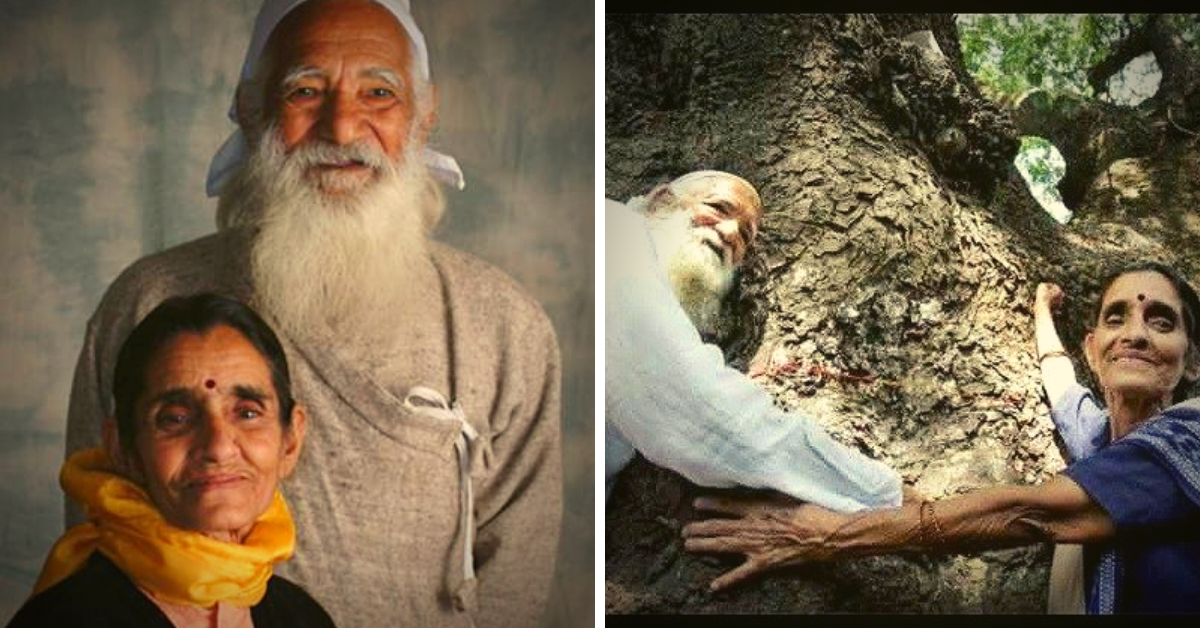 "Initially, I believed politics was a way to make a substantial change in society. But Vimala inspired me to look deeper. With her support and the guidance of a few others, I realised that to make a real change, I would need to step out from my bubble, and live among the masses in the rural and remote parts of the country. I needed to understand their everyday issues and whether at all government policies helped them," says Sunder Lal, in conversation with The Better India. He is 92-years-old and his wife, Vimala, is 86.
One of his first moves was to challenge the evils of caste system by starting a school for manual scavengers. Although this invoked criticism and staunch opposition from friends, relatives, and upper castes, he remained unperturbed. It prompted him to start the Thakkar Bapa Hostel at Tehri for poor students of all communities. Eventually, he took the anti-caste movement a step further by enabling temple entry movements for Harijans—all inspired by the principles of Mahatma Gandhi.
Yet it was only after 11 years, that Sunder Lal found his calling. "It was during my work there that I became more aware of the depleting condition of our life source, the forests," he adds.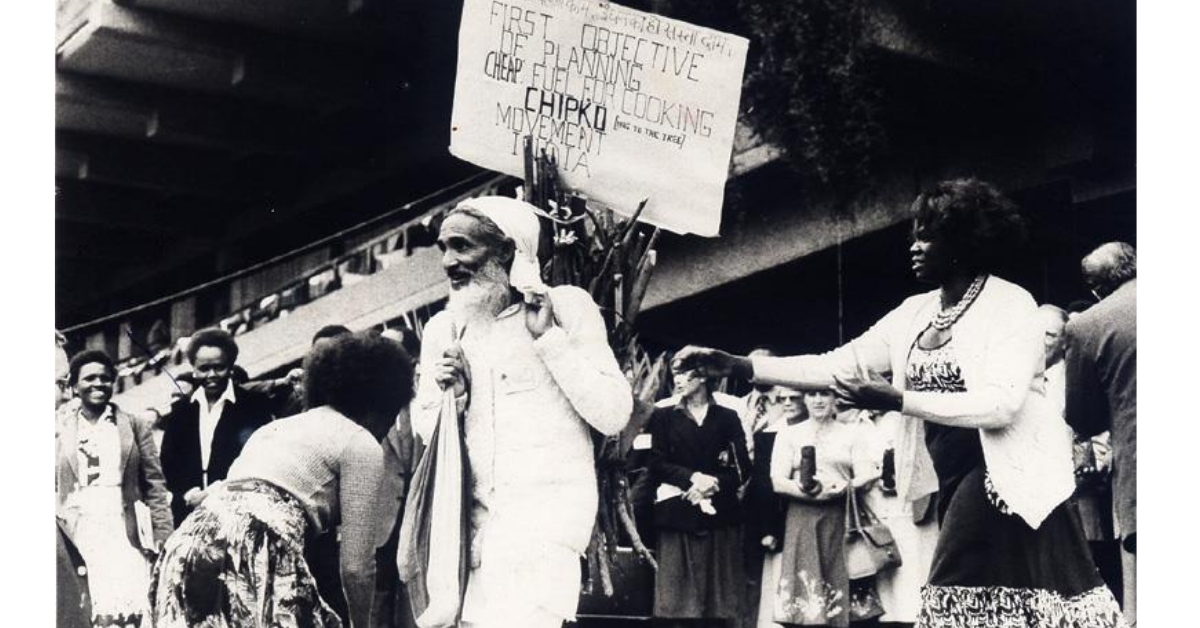 In 1960, responding to Vinoba Bhave's call, Sunder Lal joined padayatras across the hills to propagate his message across seven districts. The foot marches exposed him to the grave reality of ecological degradation in the upper catchments of Himalayan rivers, mostly due to rampant deforestation.
Drawing the nation's attention to the imminent danger of floods in the Himalayas, in 1972, Sunder Lal began to mobilise people for a non-violently protest against the felling of trees. Thus laying the foundation for the 'Chipko' (hug the trees) Movement.
"Today, the Himalayas are calling you. Wake up my son, do not allow my auction. Protect me from being slaughtered," is one of the many insightful quotes that inspired thousands to answer his call.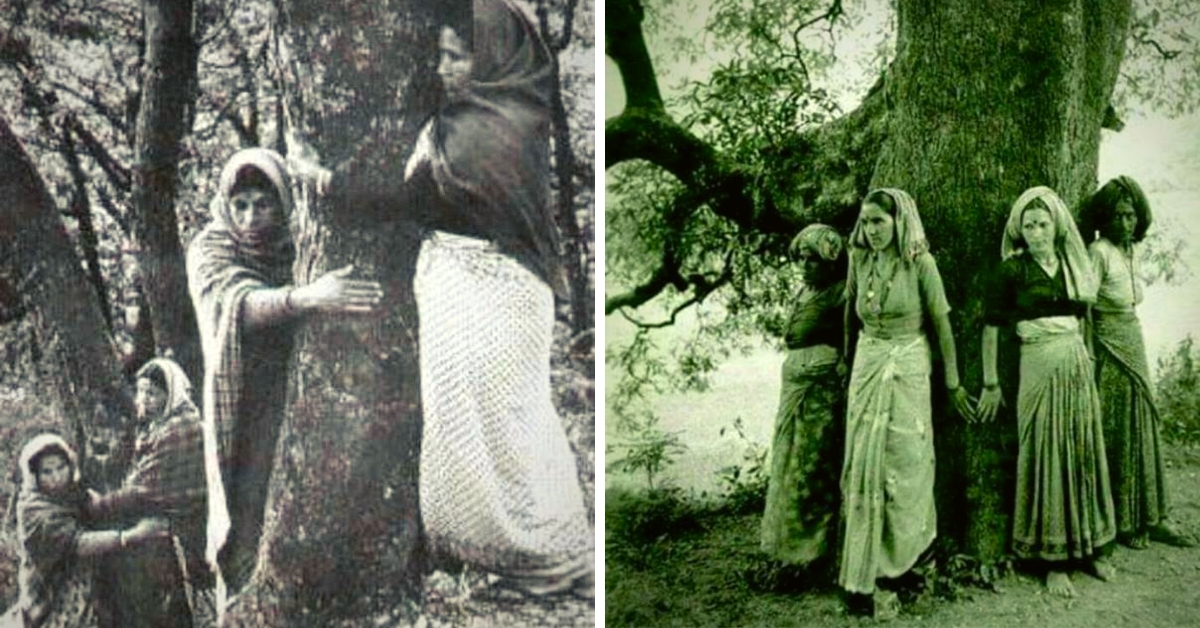 One of his followers, Dhoom Singh Negi, furthered the movement across the country. He tells The Better India, "I met him around 1964, and since then, his memories have been imprinted in my heart. I remember how he would repeatedly tell us to not wait for tomorrow. 'Do what you will today and not wait for tomorrow!' he would say. The way he would dedicate himself with all humility, to people and nature, inspired all of us to follow."
To rouse the consciousness of the people and the government about the dire consequences of deforestation and how harmonic living can ensure a healthier tomorrow, he began long foot marches along the hilly regions, stretching over thousands of kilometers north to northeast. This included a 120-day walk of 1,400 km in 1973; a 2,800 km walk in 1975 in Uttarakhand; and a 4,870 km walk from Kashmir to Kohima from 1981-83.
Soon, owing to his unwavering efforts, the Uttar Pradesh government was pushed to take a strong stand. For commercial purposes, the government had been felling trees near the hilly tracks, above a height of 1,000 meters. However, his compassionate fight soon pushed them to stop the work.
"Among other things, the Chipko Movement was also one of the first movements in India which witnessed an uprising of women. Women from villages, who usually spend their lives indoors, stepped out with the weapon of compassion to protect mother nature. It was extremely empowering," recalls Vimala.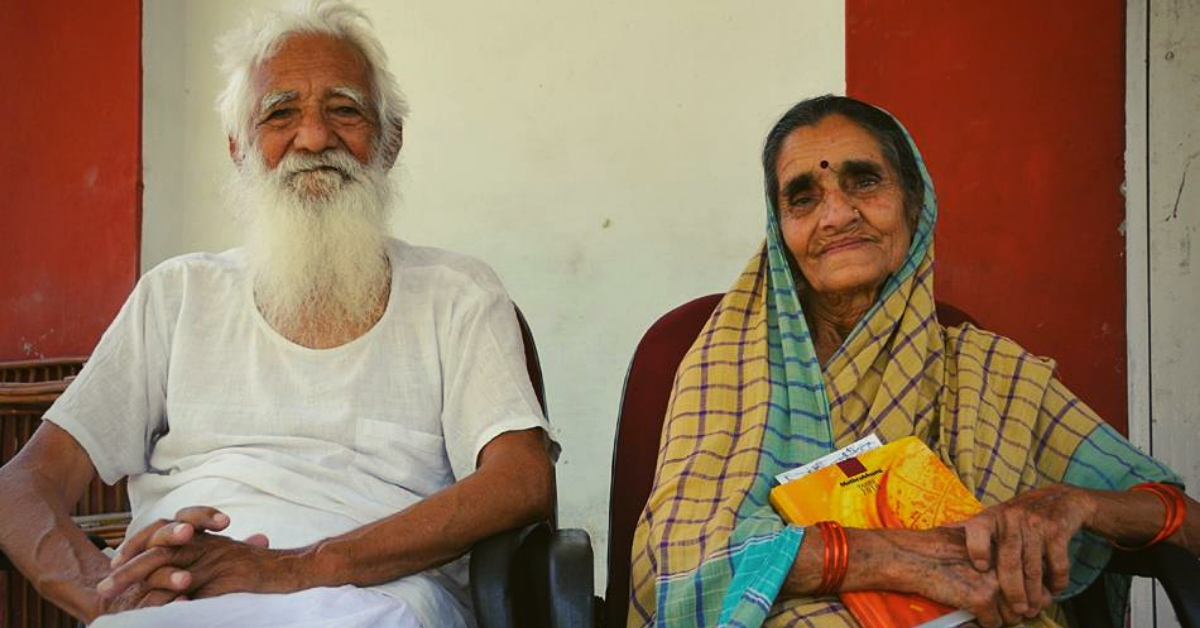 With his inspiring leadership, hundreds joined in the struggle to save India's forests and its natural bounty. This earned him several national and international accolades from institutions like UNEP, ILO, United Nations University as well as FAO. He soon rose to become one of India's most prominent environmentalists and was joined by the global name, late Richard St Barbe Baker. Also known as the Man of Trees, Baker spread the call of the Chipko Movement across 108 countries.
He also received the Jamnalal Bajaj Award for Constructive Work in the year 1986.
Amid the deluge of accolades, a striking moment arrived when he decided to turn down the Padma Vibhushan in 1981.
"I would remain unfit for such an award till the flesh and blood of Mother India, in the form of precious topsoil from the Himalayas, flows down to the sea due to tree felling," he says, justifying his rejection.
His illustrious life holds testimony to the countless triumphs in the most remote parts of the country, giving India a legacy it can be proud of.
Find more details about the Jamnalal Bajaj Awards here.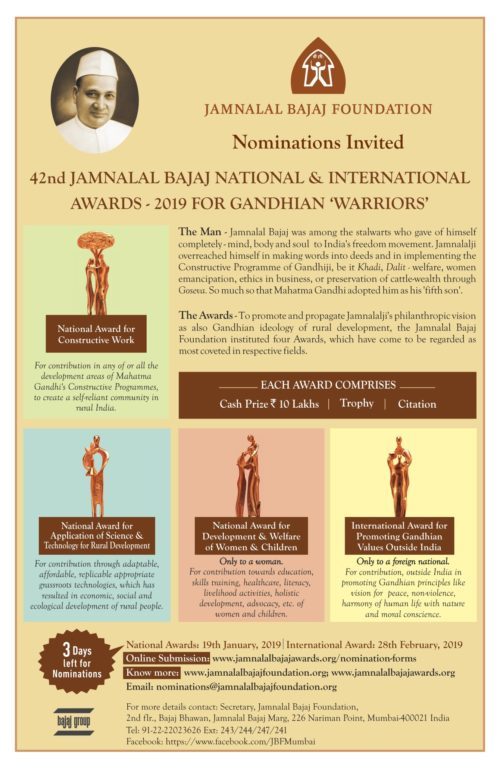 (Edited by Shruti Singhal)
We bring stories straight from the heart of India, to inspire millions and create a wave of impact. Our positive movement is growing bigger everyday, and we would love for you to join it.
Please contribute whatever you can, every little penny helps our team in bringing you more stories that support dreams and spread hope.