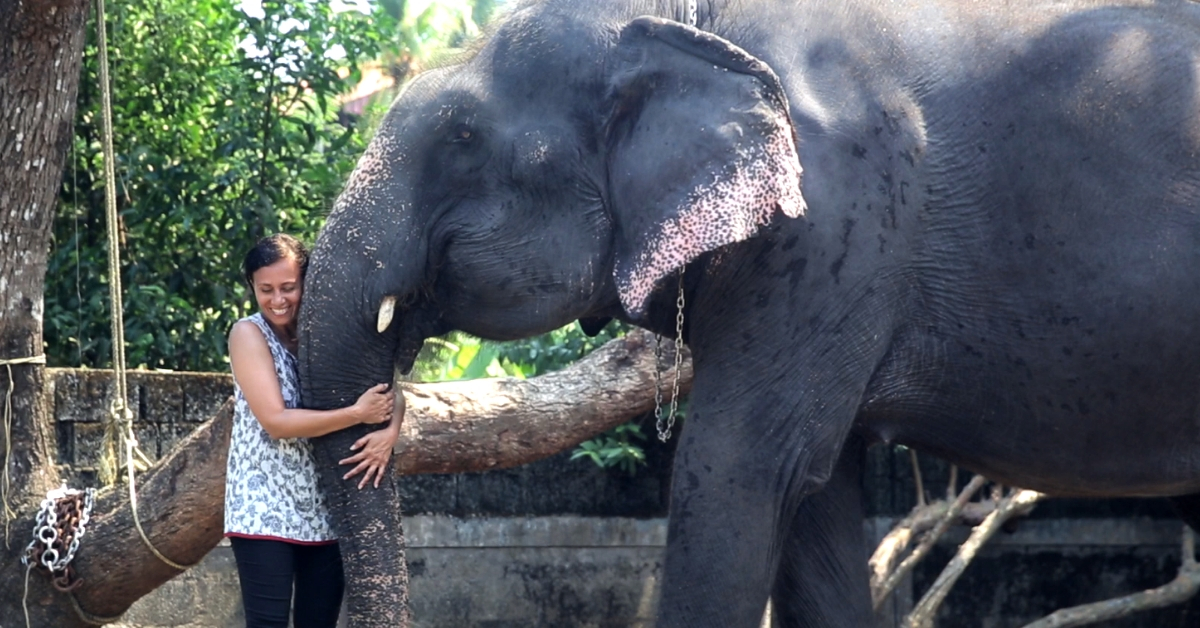 "I was absolutely devastated and shocked by what I saw. Several elephants had been blinded, many had raw bleeding wounds on their ankles, and almost all of them had enormous tumours on their hips. And yet they were being forced to parade beneath the scorching sun, deprived of a proper home, food, and water."
As a three-year-old growing up in Palakkad, Kerala, Sangita Iyer would often visit a temple in the vicinity. There, while the adults prayed and sat in silence, she would marvel at a bull elephant domesticated by the temple authorities.
Its long trunk, the body big enough to hide the temple wall, and gentle eyes, were enough to captivate the toddler's attention.
"I still remember how my grandparents and the elephant handlers felt comfortable enough to leave me with the elephant, totally unattended," she recalls.
But the curious, inquisitive young girl who would grow up to become a journalist was showing the traits of asking hard questions even at that young age.
"Why are there shackles on the elephant's legs if I don't have them?" she would ask her grandmother. Even when the amused adults would try to convince her that it was hardly anything to be worried about, Sangita would continue asking questions that perplexed her family.
It was this childhood bond that she formed with the majestic beasts and a chance documentary she shot later, which steered Sangita towards the path of elephant conservation.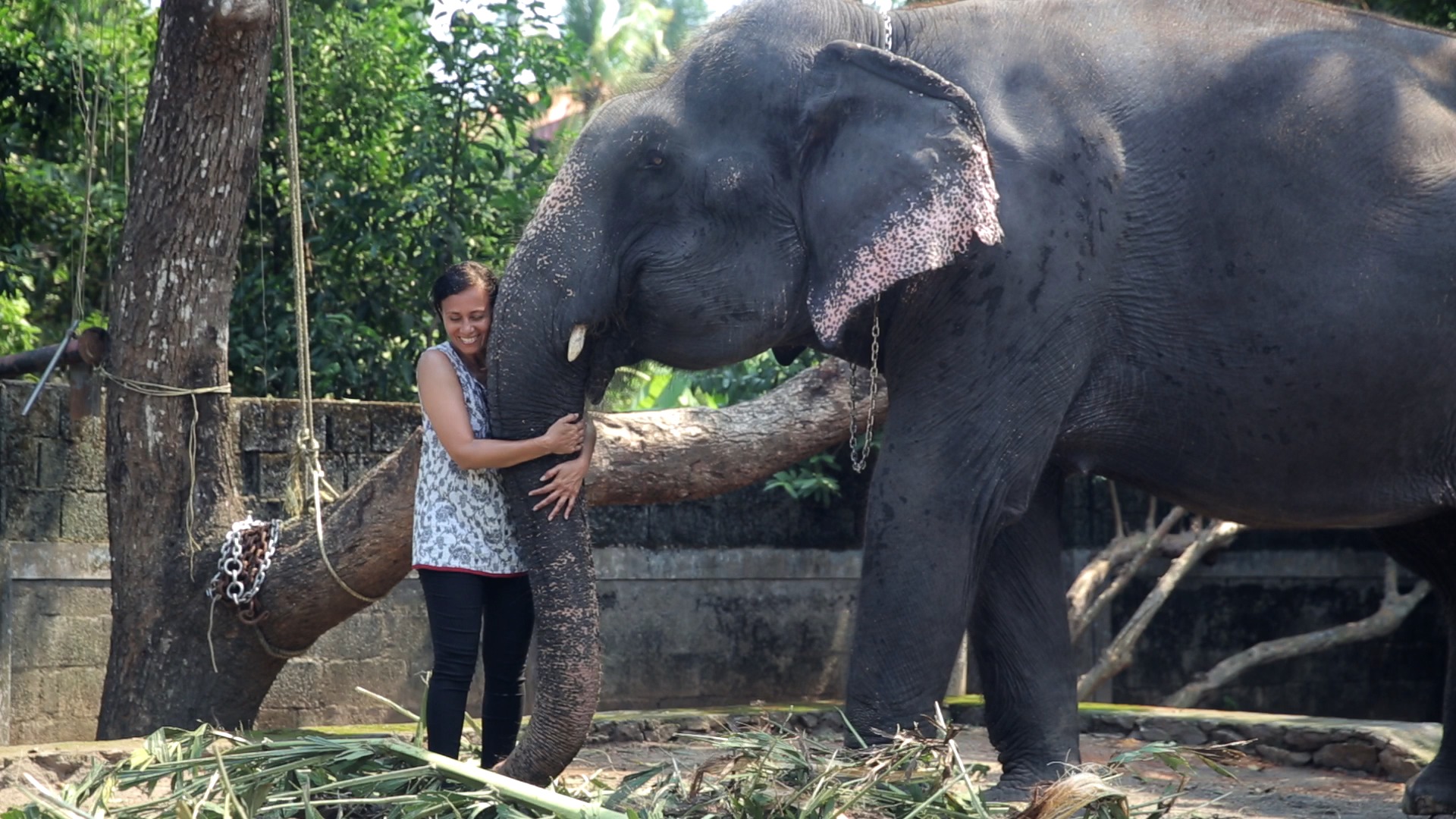 Today, apart from directing films and drafting supreme court petitions, she has created a charitable trust named 'Voice For Asian Elephants Society' (VFAES), which is based in California but fights for the rights of elephants in India.
"In June 2013 I ended up in the Wayanad district in Kerala where I witnessed a wild elephant being rescued. The majestic animal with enormous tusks had fallen into a trench. It was extremely emotional and deeply gratifying to witness the way people were working hard to rescue the hapless animal" begins Sangita in an interview with The Better India.
"Fast forward to December 2013, and a chain of events that took me to the temples of Kerala where I was absolutely devastated and utterly shocked by what I saw. Several elephants had been blinded, many had raw bleeding wounds on their ankles, the heavy chains cutting into their flesh, and almost all of them had enormous tumours on their hips. Despite such physical disabilities they were being forced to parade beneath the scorching sun, deprived of a proper home, food, and water."
At the time, Sangita was living in Canada and had a graduate degree in biology and a postgraduate degree in broadcast journalism and production.
Being a videographer and a trained journalist, she had brought her camera with her to Kerala in 2013. Upon seeing the terrible conditions that the elephants were kept in, she began filming what she saw, but without a proper plan about whether she would compile it or keep it as a raw record.
The total video footage was 25 hours, and it featured the plight of captive elephants.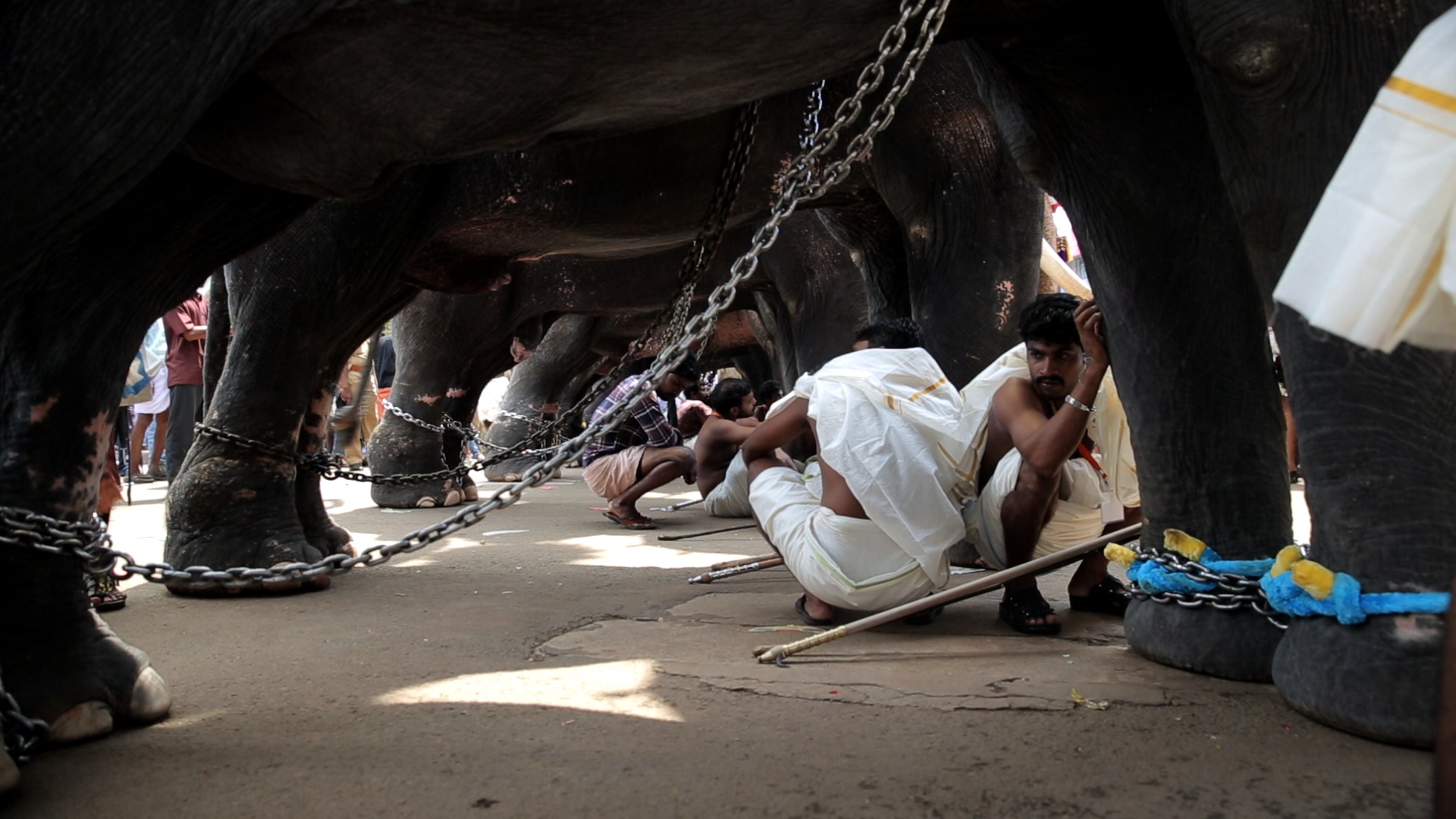 Although that wasn't the plan when she began filming, Sangita was inspired to compile the material and make a documentary—Gods in Shackles. The exposé about how the poor wild animals are caged, beaten, starved and tortured to follow man's instructions hit a raw nerve with the audience.
"The film has touched me so deep that I not only sympathise for our temple elephants but also feel like doing something to save them from the bestiality of our society," is one such review.
The film was representative of the torture that captive animals go through all over the country, and it was Sangita's way of issuing a call to action.
"The documentary was screened at the United Nations' General Assembly on the inaugural World Wildlife Day in March 2016 and has won over a dozen international film festival awards, including two best documentaries of the year in 2017. It was also screened at the prestigious International Film Festival of India (IFFI) in Goa," she tells The Better India.
In August 2014, some of the footage in Gods in Shackles found another audience. The Wildlife Rescue and Rehabilitation Centre in Bengaluru used still shots from the movie to file a petition in the Supreme Court to ensure the protection of elephants in captivity—especially in Kerala— which is home to the largest elephant population in India.
"Between November and May (2013), there [were] more than 3000 festivals conducted in Kerala, most of them exploiting India's heritage animal, the endangered Asian elephants, as deemed by the International Union for Conservation of Nature (IUCN). These majestic animals are reduced to slaves, and rushed from one festival to another, standing on hot iron planks behind the truck, paraded beneath the scorching sun and deprived of food and water," says the petition.
Three years later, in September 2017, Sangita took the lead to file an intervention application and reexamine the topic to bring it to the court's attention.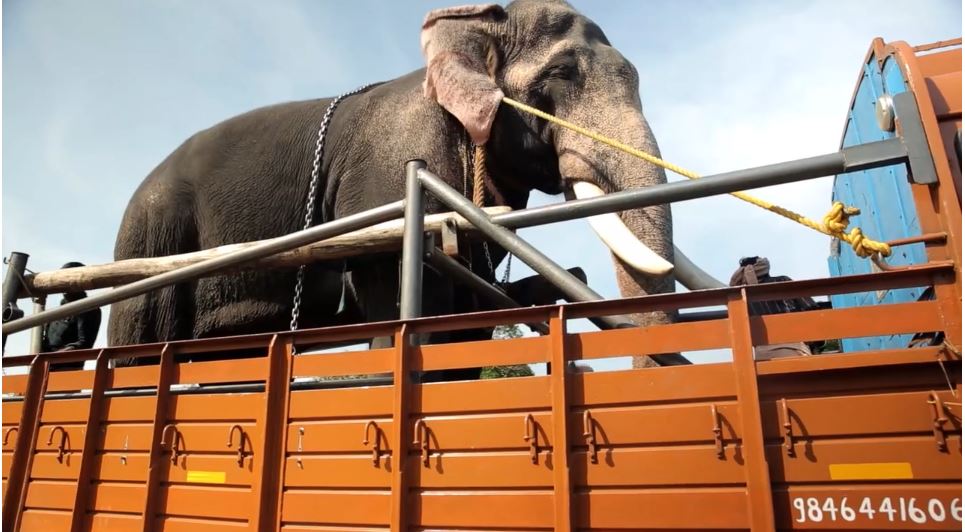 "The reason I filed the intervention application is that elephants are Schedule 1 animals that are afforded maximum protection. They were also declared India's heritage animal in 2010. But despite these special titles, elephants don't receive the protection they deserve. Globally there are around 35,000 Asian elephants, and they have been declared an endangered species by the International Union for Conservation of Nature (IUCN). India has around 60% of the global elephant population, making it imperative to protect them in our country," she explains.
---
You may also like: 30 Years, 2500 Rescues: Why This Assam Man Is a True Champion of India's Wildlife
---
The issues that the wise, social elephants face are not alien to us. Every month, we read about the accidental death of a poor elephant who happened to walk outside of its forested area.
It is the ever-expanding human population that is encroaching upon their territory, and yet, rather than being compensated, the animals are subjected to poaching, captivity, and constant torture.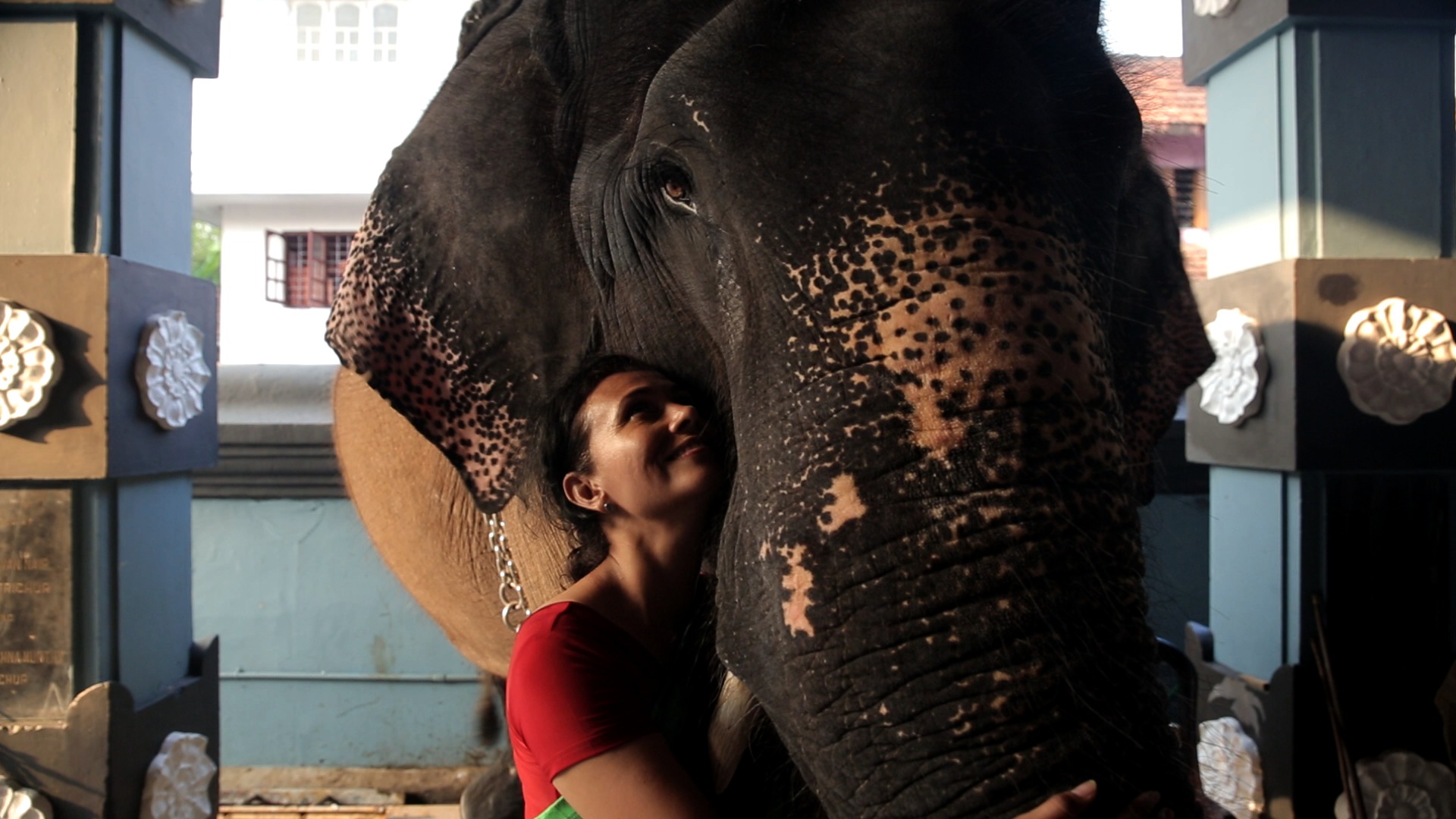 "Furthermore, as asserted by many climate scientists, human activities are exacerbating climate change, leading to further decimation of the wild habitat through floods and other weather-related events, leaving no place for the wildlife. Elephants are doomed in captivity and the wild. They have been kicked out of their own homes. This is the tragic reality of our precious heritage animal!" insists Sangita.
Through films that touch the heart and petitions that force the brain to think, Sangita and VFAES have been fighting for the rights and protection of elephants in India. Although the journey has been deeply fulfilling, there have been insane challenges to overcome as well.
"Old habits die hard, and it is tough to change the cultural attitudes that have seeped into people's minds for over centuries. When I began to speak out against the exploitation of elephants in festivals, the festival mafias began to call me an enemy of culture and sent harassing emails to intimidate me," she mentions.
---
You may also like: This Legendary IFS Officer is The Only One With Two Species Named After Him!
---
During the screenings across Kerala, the Chief Minister and the State Police Chief gave her 24/7 police protection. In fact, before the documentary was screened in Thrissur, the hub of the elephant entertainment industry, the bomb squad tested the famous Kairali theater.
"It seems like my fate was decided when I was three years old. Decades later, here I am, trying to unshackle the shackles that confine these majestic animals. And I am eternally grateful for my grandparents who fostered my special bond with elephants. They deserve a fighting chance, and I am determined to be their voice until my last breath," she concludes.
(Edited by Gayatri Mishra)
Like this story? Or have something to share? Write to us: contact@thebetterindia.com, or connect with us on Facebook and Twitter.
Tell Us More
We bring stories straight from the heart of India, to inspire millions and create a wave of impact. Our positive movement is growing bigger everyday, and we would love for you to join it.
Please contribute whatever you can, every little penny helps our team in bringing you more stories that support dreams and spread hope.