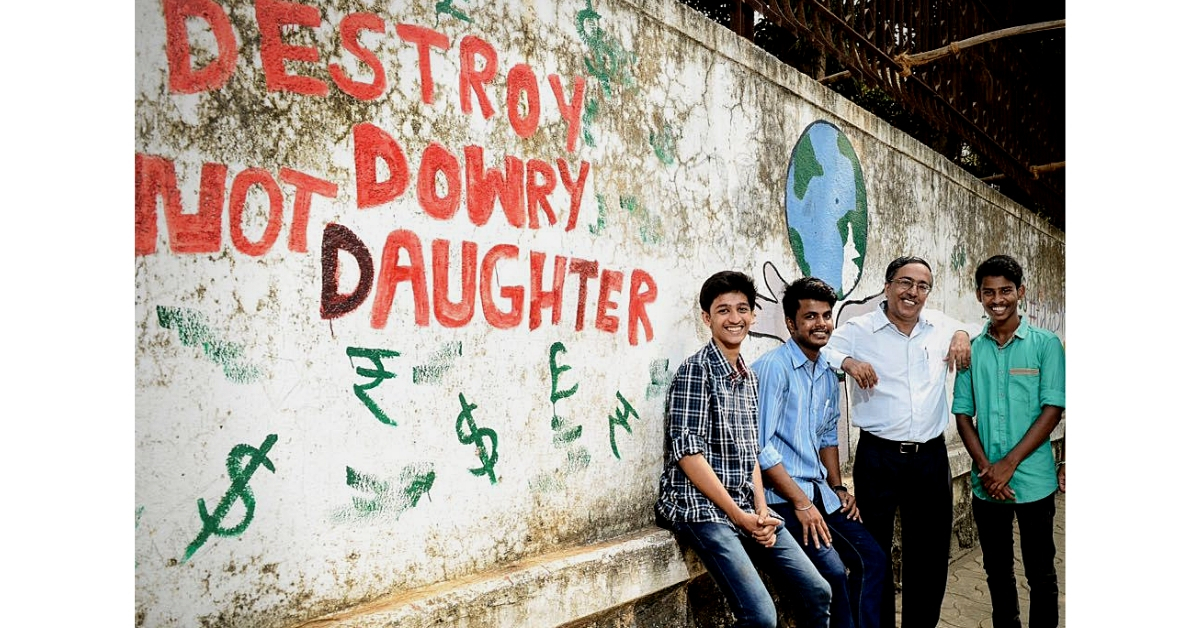 To truly have gender equality, we all need to band together and fight for what's right. And these men are doing just that, ensuring that women are not alone in their battle against gender discrimination.
It is a common expression to raise daughters like sons, but how often do you hear parents proudly stating that they would raise their sons like daughters?
Gendered behavioural patterns, like 'boys don't cry', or 'girls are meant to be weak and sensitive' stem from patriarchy. These distorted notions of weakness have been hurting not just our women, but our men as well.
Owing to this conditioning, a friend once pointed out–"If we all are fighting for equality, then why should it be an exclusive idea only for women? Why can't men also fight against patriarchy alongside women? Their issues should also be our issues."
Alas! His thoughts are not in isolation.
India might have been a different place for women, if not for Raja Ram Mohan Roy.
Considered to be one of the first male feminists in the country, his relentless efforts to debunk myths and objectionable traditions, all to uplift oppressed women, continue to find meaning today.
A social reformer who fearlessly and tirelessly crusaded for women's rights in the 19th century, he helped abolish evils like Sati, child marriage, and polygamy.
One of his prominent feats was the setting up of the Brahmo Samaj in 1828, as a movement to discard meaningless rituals and customs that promoted unfair treatment of any particular section of individuals, especially women. Under the movement's banner, he even broke the shackles of the caste system and advocated for women's education and property rights.
Like him, the following Indian men have reiterated women's issues.
1. Harish Sadani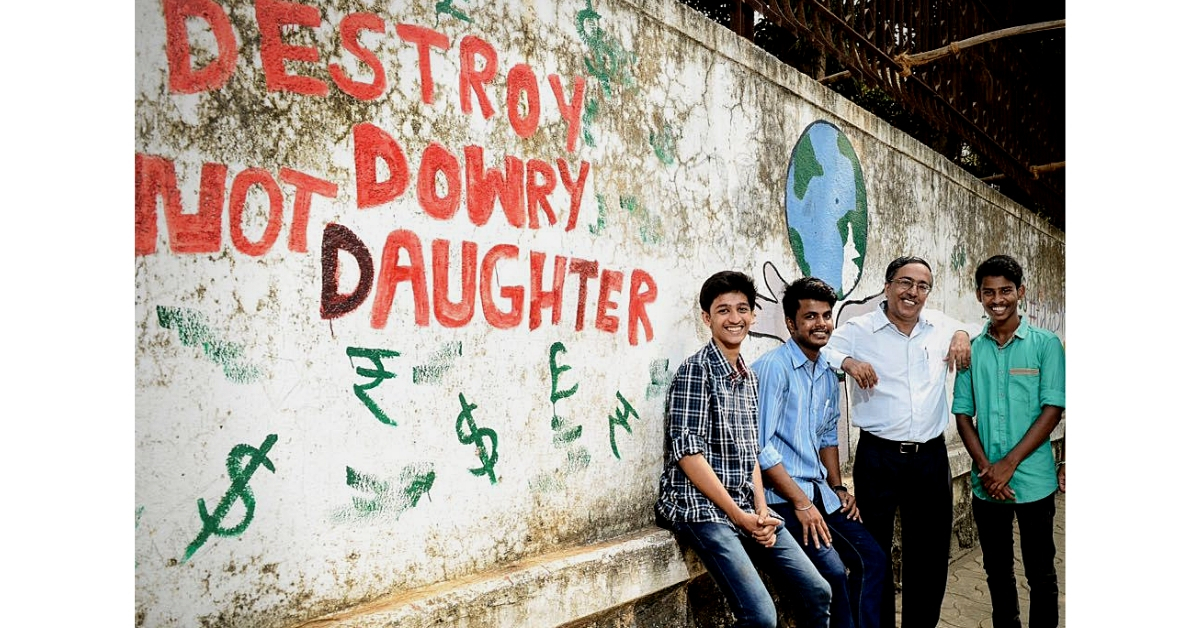 Established in 1993, Harish's organisation is one among the first few that focused on preventing violence against women in India.
Reversing the concept of gender bias, his organisation, MAVA, an acronym for Men Against Violence and Abuse, has been empowering men to prevent violence or abuse perpetrated against girls and women.
He aims to shape up a men's movement involving the youth, to take the responsibility of protecting and changing the gender-biased outlook, discard any sense of superiority, objectification on the men's part, while also tackling social conditioning that has been breeding the divide between men and women.
2. Arunachalam Muruganantham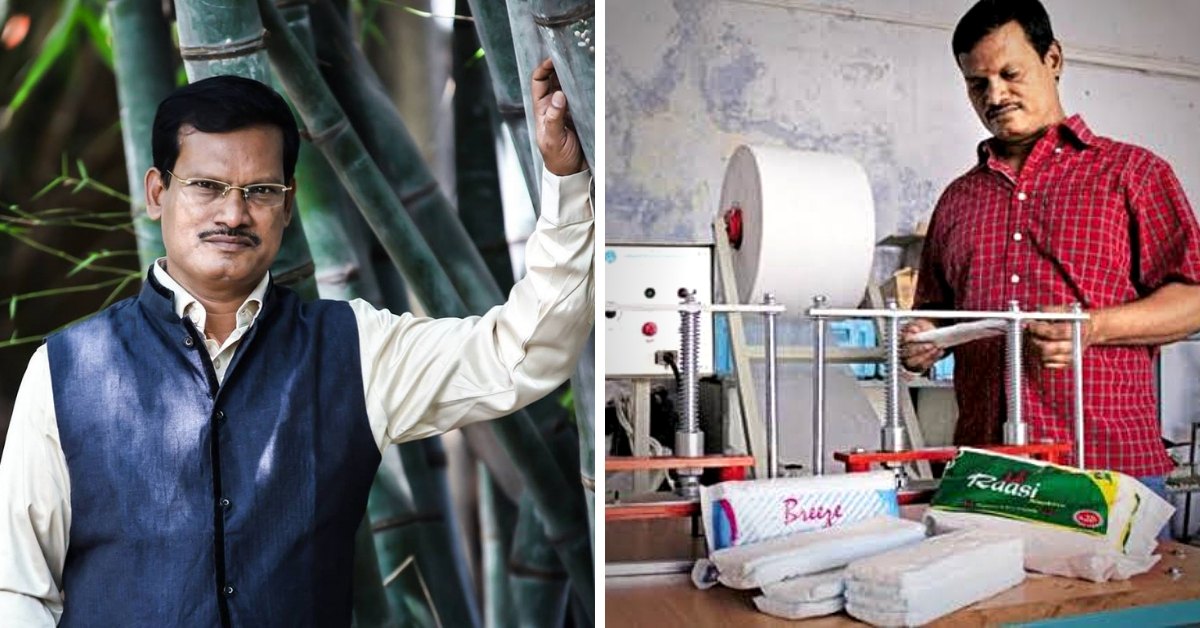 Popularly known as the Pad Man of India, this name needs no introduction.
It began in 1998, when Arunachalam came face to face with the dark reality of menstruation faced by Indian women, especially in rural areas. He realised that his wife, much like many others around and before her, was using old rags–a highly unhygienic and dangerous practice.
Motivated to ensure her safety during her menstrual cycles, he invented a low-cost sanitary pad-making machine, which went on to impact thousands of women across the country and spread awareness about the adverse consequences of traditional unhygienic practices on a grassroots level.
His journey, however, was full of scorn and social ostracisation, as he dared to speak openly about an 'only-women' taboo. From being boycotted by village folk to being rejected by family, Arunachalam continued his quest to create the perfect sanitary pad.
He even went to the extent of building a fake uterus using a rubber bladder filled with animal blood and attaching it to his hip–all to test the quality of the pads. His relentless efforts have found recognition not only in his village but all across the world.
3. Satchit Puranik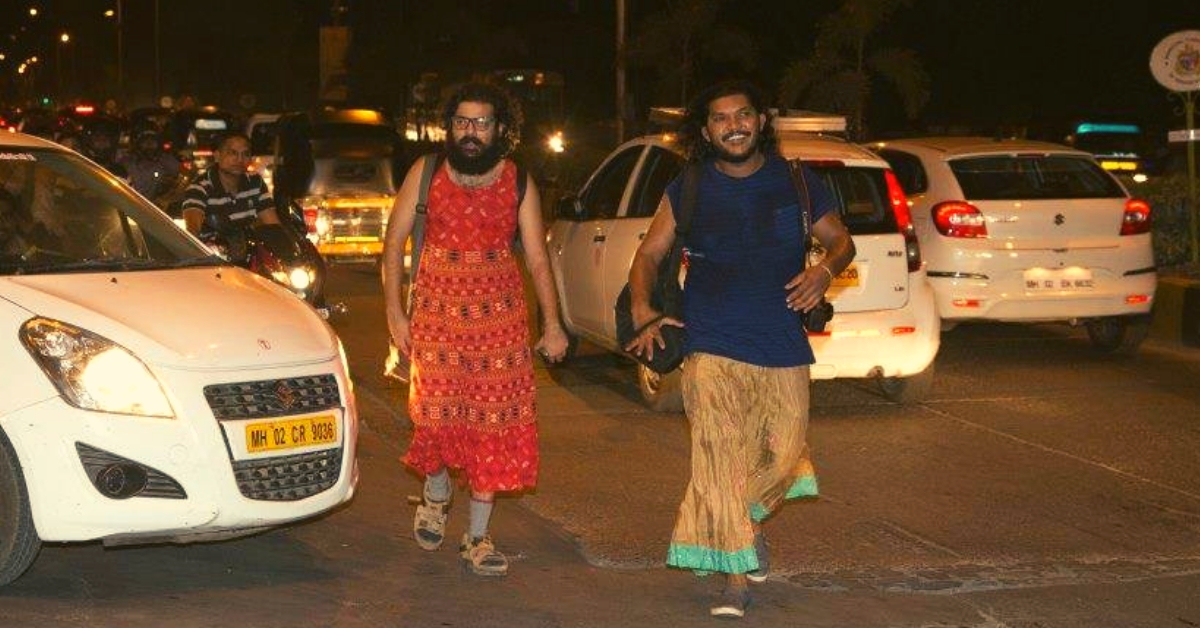 Neha Singh and Devina Kapoor began women-specific events in public spaces in 2013. They were inspired by the book Why Loiter by Shilpa Phadke, Sameera Khan and Shilpa Ranade.
Intrigued by the concept, Sachit Puranik wanted to join but was reminded of the exclusivity of the events. His solution: What if I dress like a woman?
And that's when it all began, leading to an event called, 'Walk Like a Woman', which portrayed the concept of walking in a woman's shoes, although this time, it wasn't just the shoes.
As a result, a brigade of more than 20 cross-dressed men, walked in the streets of Mumbai, from Prithvi theatre to Juhu beach, to sensitise the world towards women's issues, and debunk the idea that women's issues only belong to them.
A theatre artist, Satchit aimed to help the world shed generations of violence, both from the shoulders of the oppressed and the oppressors, with a promise of a better and more equal future.
Since then, his play, Loitering, about how patriarchy works against men while raising awareness about women's issues in public spaces, has been travelling across various cities and countries.
4. Dipesh Tank
The Nirbhaya rape case awakened the country to the gross reality reeling under the dark shadows at every corner, of every village, town or even city. Dipesh Tank was one among the many shocked Indians. Ashamed to have been a part of a community and gender whose members had perpetrated the monstrosity, he decided to take a strong stand.
Hence in 2013, he went on to establish War Against Railway Rowdies (WARR), an organisation which stands up against all sorts of sexual and emotional violence perpetrated towards women in public spaces.
Raising a clarion call against eve-teasers, the crowd-sourced initiative has since been helping government security forces, like the Railway Protection Force (RPF) of Mumbai, keeping these spaces safe for female commuters.
5. Shakti Vahini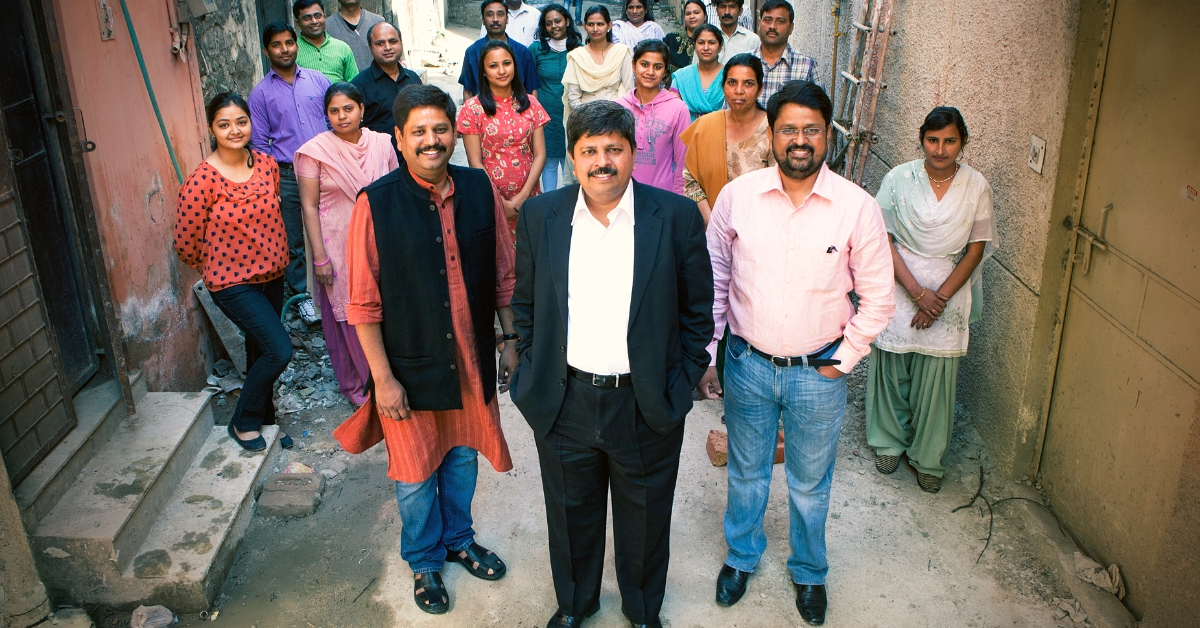 Three brothers, Nishi, Rishi and Ravi Kant grew up in a environment where violence against women was commonplace. While on one hand, they witnessed incidents of domestic violence in the coal belt of West Bengal, on the other hand, their parents would teach them the opposite, to treat women with equal respect.
As these boys grew up into men, they set up an NGO, Shakti Vahini, to protect women and children from abuse and violence.
From working to spread awareness about HIV/AIDS, preventing honour killings, human trafficking, to rescuing young girls and women from brothels, the organisation has been an unflinching support to women in the state.
"The problem is so deeply rooted in the culture that men simply don't realise that they are committing a crime when they assault a woman. So when we teach them to respect women, raise awareness about the harmful effects of the imbalanced gender ratio and tell them about the benefits of educating a girl child, they begin to understand. Many people have thanked us and said, 'No one has discussed these issues with us before'," Rishi Kant told The Better India.
Owing to its incessant efforts, the NGO has expanded to six states across country, and aims for more to come!
---
Also Read: A New Age Manto: This Heroine's Goddess Creations Smash Society's Chains on Women
---
We hope that the exemplary work of these men gains them the needed attention, and becomes the norm and not a rarity.
(Edited by Shruti Singhal)
We bring stories straight from the heart of India, to inspire millions and create a wave of impact. Our positive movement is growing bigger everyday, and we would love for you to join it.
Please contribute whatever you can, every little penny helps our team in bringing you more stories that support dreams and spread hope.