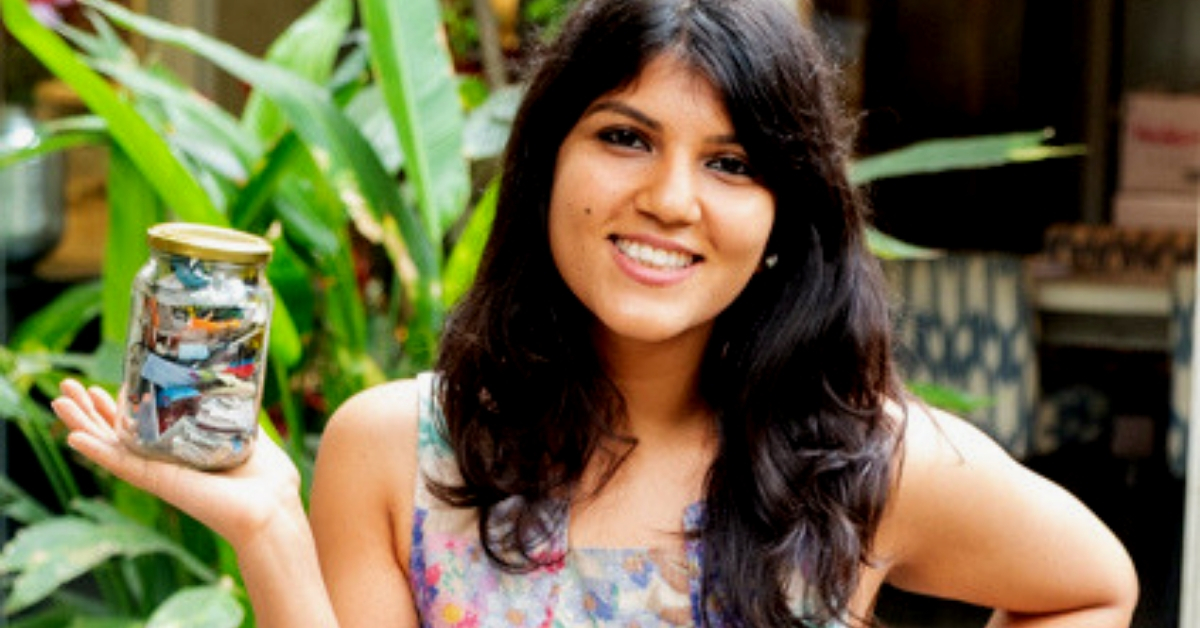 "The thing is that we are so caught up in a web of convenience that we don't think about our personal trash. The only time we think about it is when we see or smell it stinking up our neighbourhood. The truth is that our trash problem is much worse than that—for our environment and our health."
Nowadays, with temperatures hitting close to 35° C in Bengaluru, spending time outdoors is almost unbearable.
Like many residents of the city, Sahar Mansoor steps out after lunch for a refreshing glass of coconut water, and the short walk to the handcart is worth the sweat beads that flow down her forehead.
She reaches the cart and asks for one tender coconut. "But no straw, please," she requests.
Sahar has brought along her own steel straw, which will save a tiny bit of plastic from entering the environment and polluting it for the next 700 years!
The Journey Towards Sustainable Living
As a child, Sahar would spend her weekends climbing trees in Bengaluru's many parks and run around, chasing her sister under their canopy.
While this led to her forming a close bond with nature, it would also influence her to take up the cause of the environment very seriously—academically, professionally and personally.
The Better India got in touch with the green crusader, to know more about her zero-waste journey.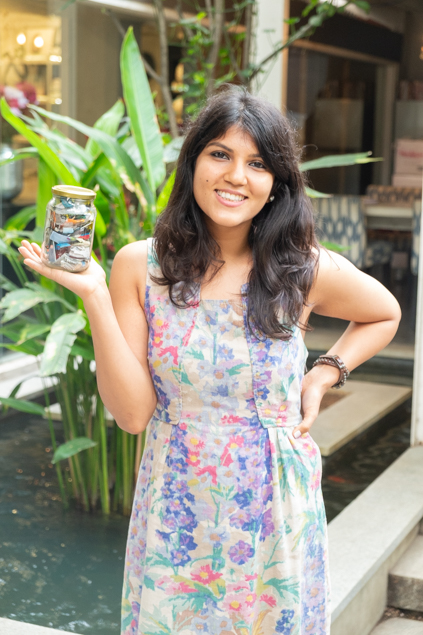 "I remember walking into my Dean's office and telling him, 'You don't have the major I want.' He smiled and said, 'Okay grab a chair. Let's create one!'
I added 'environmental planning' as my second major and took some fantastic classes in environmental engineering, environmental ethics and policy!" she tells TBI.
"The thing is that we are so caught up in a web of convenience that we don't think about our personal trash and often attribute it to a larger global problem that we have no control over. The only time we think about trash is when we see or smell it stinking up our neighbourhood. The truth is that our trash problem is much worse than that—for our environment and our health."
---
You can buy eco-friendly products by Bare Necessities at The Better India Shop, here.
---
After her engineering degree, Sahar went on to study at the University of Cambridge and worked in Geneva for the World Health Organisation (WHO).
With each step, she was working for the environment, in one way or the other. But nothing was as close to fighting for the cause as walking the walk and going absolutely zero waste.
"Viewed from my Cambridge and WHO lens, waste was, of course, an environmental issue and a health issue. But, moving back home to Bengaluru in 2015, forced me to think of our waste problem as a social justice issue. I was working at the SELCO Foundation, on energy solutions for the underserved. I spent some time shadowing a community of waste pickers from West Bengal and was struck by how our waste problem was affecting them.
Every day thousands of waste pickers segregate broken glass, sanitary napkins, and needles with their bare hands. I wanted to stop being part of the problem," she told us.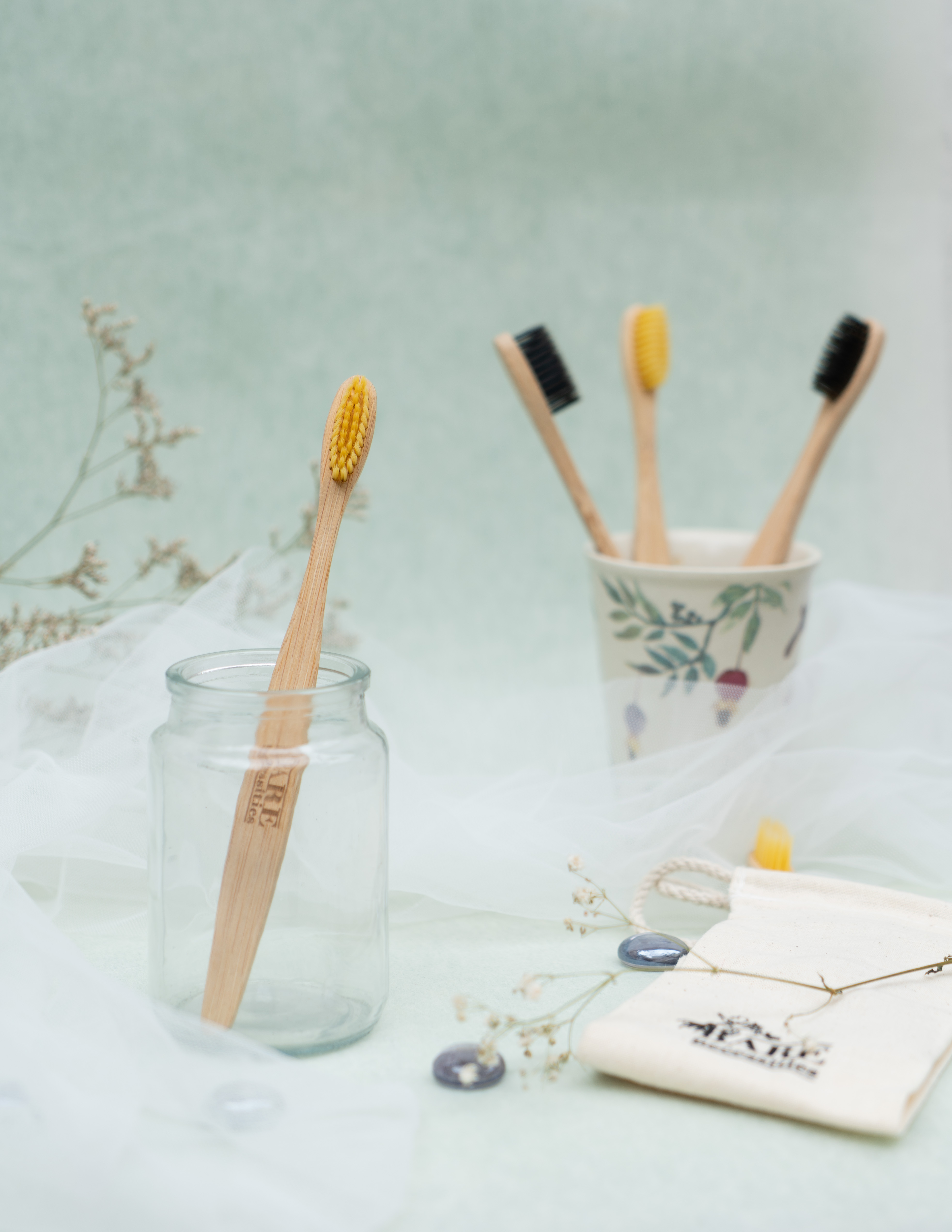 Adopting Eco-Friendly, Zero-Waste Alternatives
Eliminating single-waste plastic from your life is quite tricky, but Sahar makes it seem incredibly easy. The trick, as we understand, is to go step-by-step. One of the very first things she did was to approach an expert who had grown up in an almost zero-plastic environment—her grandmother!
Her question was about shampoo. It is a necessity, sure, but once it is over, we are left with a large plastic bottle. Her ajji then explained how amla, hibiscus, and shikakai were used by people to clean their hair and bodies before the mass-produced chemical shampoos became popular.
She also gave Sahar the example of stainless steel tiffin boxes that are used by everyone—from school children to the dabbawalas in Mumbai—and are the perfect examples of eco-friendly, zero-waste alternatives.
Slowly and steadily, Sahar replaced plastic products in her life with green alternatives. "Two of the very first things I replaced were plastic toothbrushes and chemical toothpaste. The other wasteful products fell out of my life one after the other," she tells TBI. From toiletries to cutlery and menstrual products, each single-use eco-invasive product was replaced by sustainable alternatives.
One of the initiatives she took in this direction was to stop purchasing mass-produced and chemical-filled toiletries and making her own instead.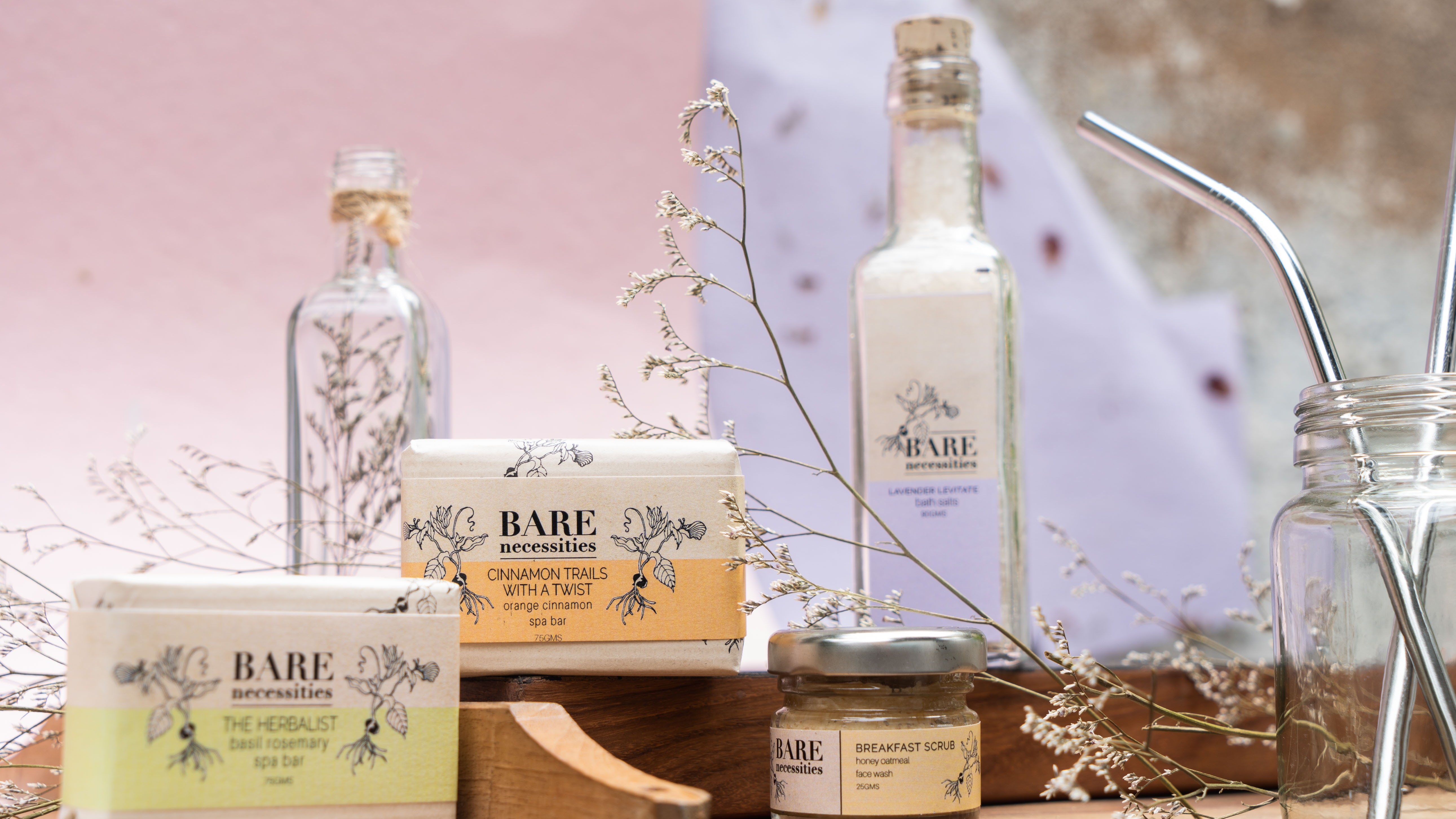 Although this took a little bit of failure, trial and error and quite a bit of research, she soon started making shampoos, soap bars, and body butters. Eventually, her friends and acquaintances started requesting her to make these items for them.
This was when she decided to launch her brand, Bare Necessities.
The 'Accidental' Entrepreneur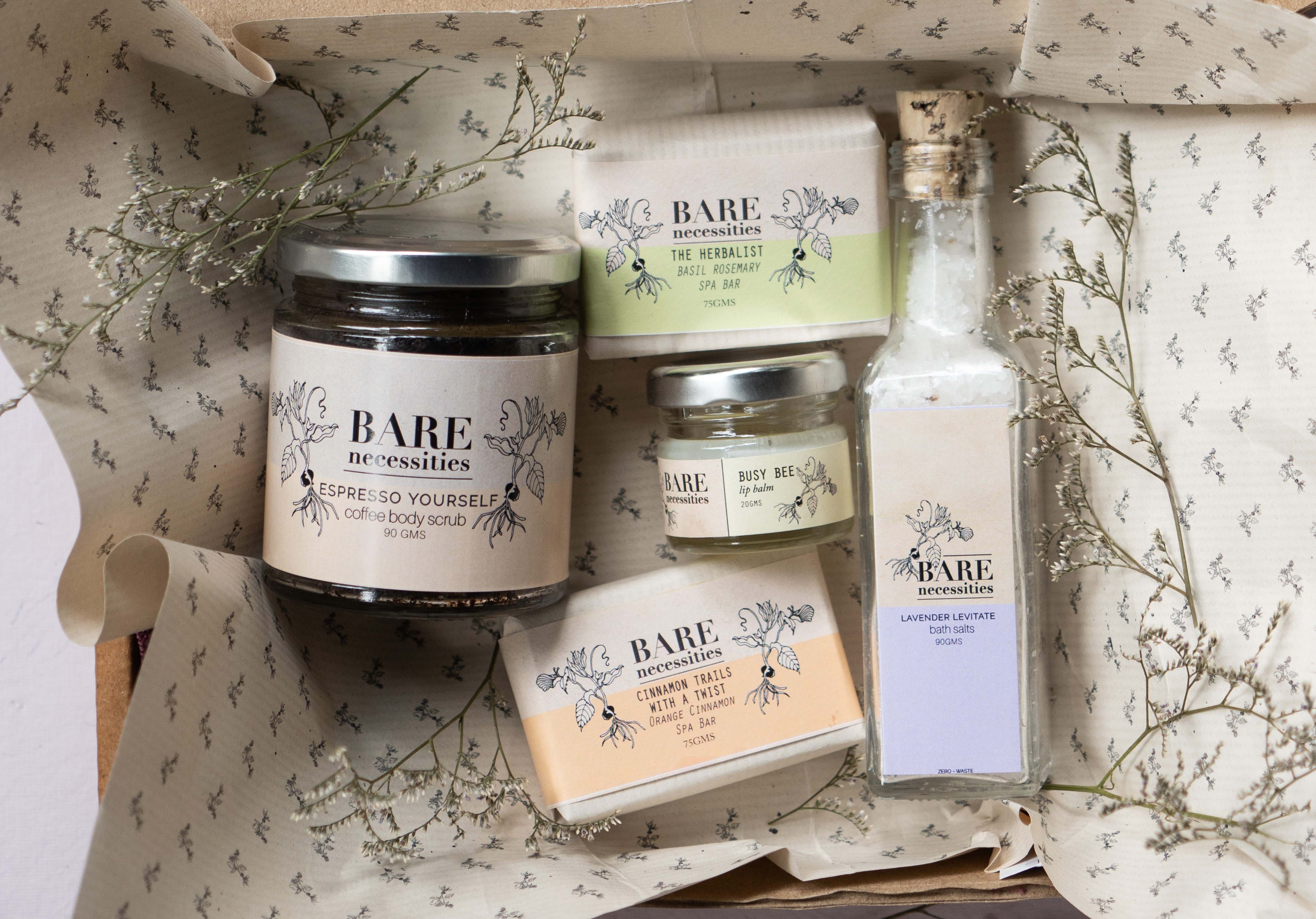 Although Sahar comes from a family of serial entrepreneurs, she claims that she is an accidental one because her goal was to go zero waste, and live a lifestyle congruent to her own values.
"I realised that it was impossible to find personal care and home care products that didn't contain harmful chemicals and weren't packaged in plastic. In response, I wanted to create a company that mirrored the values of zero waste, ethical consumption, and sustainability. I wanted to make it easy for other people looking to consume more mindfully and to encourage others to produce less waste, and thus, Bare Necessities was born," she says.
However, the journey came with its own share of challenges.
"Being an entrepreneur is extremely rewarding, but there are many nay-sayers, and it takes a certain ingredient of resilience to persist.
I was told that with all my learning disabilities I wouldn't be an academic success or be able to afford the education at Cambridge because I grew up in a single parent household. I was also told that it is impossible to start your own business in India without your father's money or VC money.
But, I released the value of resilience. After all, we are the authors of our stories, and must be bold in our imagination and create the most vivid and beautiful life for ourselves!" she says.
A strong will to overcome these challenges and keep going is what led Sahar to develop Bare Necessities. Within months, the business had gone from catering to a few supportive friends to serving over 2000 customers across India!
---
You can buy eco-friendly products by Bare Necessities at The Better India Shop, here.
---
A Zero-Waste Personal Care Brand
Whether you give up your regular soap that lets out micro-plastic into the sewage systems or your dishwashing soap that roughens your palms, Bare Necessities has it all.
The first product I bought from them is a steel straw that I must confess, I carry around quite proudly. I can see my friends getting a tad bit annoyed every time I use it and tell them about how much plastic I am saving from getting dumped into landfills.
But at the same time, I can see them refusing straws at coffee or juice joints.
"It is all about the baby steps," Sahar tells Elle Magazine. "You do not need to go all in tomorrow. The next time you run out of shower gel that comes in a plastic bottle, try and switch to a soap bar. Or, the next time you're going grocery shopping, ditch the imported peanut butter in the fancy plastic bottle in favour of supporting [the] local economy and buy it from the lady who makes it in your society. Identifying little ways and slowly incorporating them one step at a time can bring a positive and mindful change to your lifestyle."
If Sahar's journey has inspired you to take another small step towards going green, visit The Better India Shop at this link, to purchase her products.
(Edited by Gayatri Mishra)
Like this story? Or have something to share? Write to us: contact@thebetterindia.com, or connect with us on Facebook and Twitter.
We bring stories straight from the heart of India, to inspire millions and create a wave of impact. Our positive movement is growing bigger everyday, and we would love for you to join it.
Please contribute whatever you can, every little penny helps our team in bringing you more stories that support dreams and spread hope.