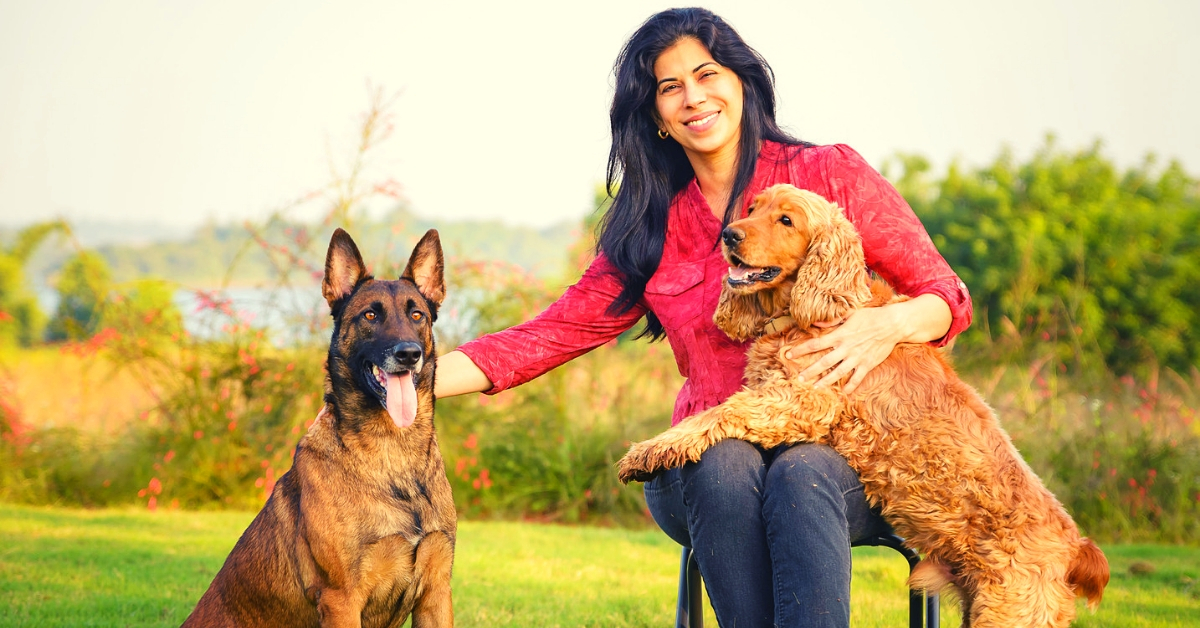 One of only nine people in the world to have achieved this special accreditation, Shirin's dogs are literal life-savers and companions for the disabled. Here's her story!
In April 1995, Sanam Karunakar and her parents met with a tragic accident on the Mumbai-Pune Expressway. The accident robbed Sanam of her parents and her ability to walk.
The teenager was left paralysed from the waist down due to the grievous injuries she had suffered.
In the following years, as Sanam tried to get her life together, Shirin Merchant, India's first qualified canine behaviourist came across her story in the newspaper.
In a conversation with The Better India (TBI), Shirin, the founder of Canines Can Care (CCC), an organisation pioneering a variety of canine-related activities in India, says, "What stood out for me was that despite the tragedy, Sanam was so cheerful and positive. I reached out to her, spoke of my work in training assist dogs (those who help people with disabilities), and asked whether she would be interested. She responded very positively. Fortunately, at the time, there was a client of mine who had a black Labrador puppy that they didn't want. My client happily gave their dog to Sanam, and thus their remarkable story began."
Sanam participated in the process of training of the Labrador—Magic, alongside Shirin, who had founded CCC in 1998 with her husband and fellow dog-loving friend Junaid.
"Magic was trained to bring Sanam the remote control, cover her in a blanket, open drawers, and a lot of other physical work. More than the physical stuff, however, it's the feeling of companionship that brings the best out of these people. Magic helped with the process of building her [Sanam's] self-esteem, taking away her fears, and by the end of it became her new best friend. Magic turned her life around completely," recalls Shirin.
They went on to make history, forming India's first official Assistance Dog team.
"This lady [Shirin] changed my life, and I will always be grateful to her," said Sanam, in a 2011 interview. Magic, unfortunately, passed away in 2015, but today, Sanam – the once aspiring vet who suffered that tragedy runs Perfect Pooch, a dog care facility in Mumbai.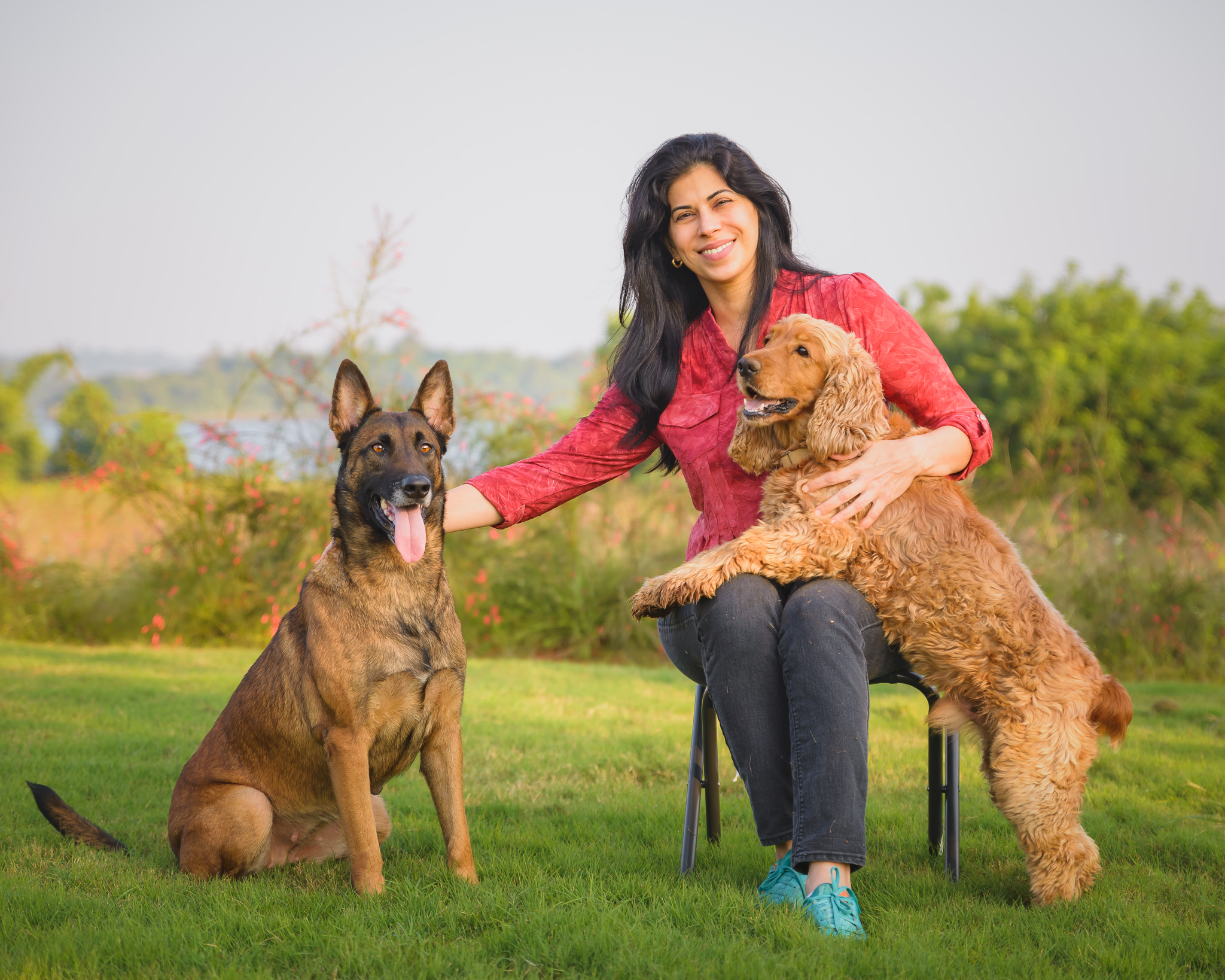 Early days
"I didn't choose this line of work. This line of work chose me. In my family everyone loved dogs, and so I grew up with a passion for animals," says Shirin, speaking to TBI.
Back in 1995, when Shirin was in her early 20s, she met John Rogerson, a global name in dog training and behaviour studies from England. He was in Mumbai to conduct a trainer's course that Shirin attended.
The workshop changed the course of Shirin's life.
"In the same year John Rogerson invited me to study in Durham, England, where I spent over four years studying, competing in working trials and learning from some of the best canine trainers in England," she says.
Coming back to India in 1999, what Shirin witnessed were primitive methods of intimidation and pain used to train dogs. There was no recognition of dog behaviour at all. If a dog was aggressive, it was deemed rabid and put to sleep.
And so she decided to make a change.
"What I learnt was that there are positive ways of going about it. You don't have to hit the dog or force it into doing certain things. Also, when you hit a dog or use tools like choke chains or prong collars, the after effects are far worse. Hitting a dog during training is counterproductive. Not only does it hurt the dog, but the subsequent pain also forces it to fear you and over time mistrust you, the owner," informs Shirin.
Shirin's methods are reward and play-based. Their approach embraces the notion that people and owners are the best friends of the animals. "This is how it should be," she says.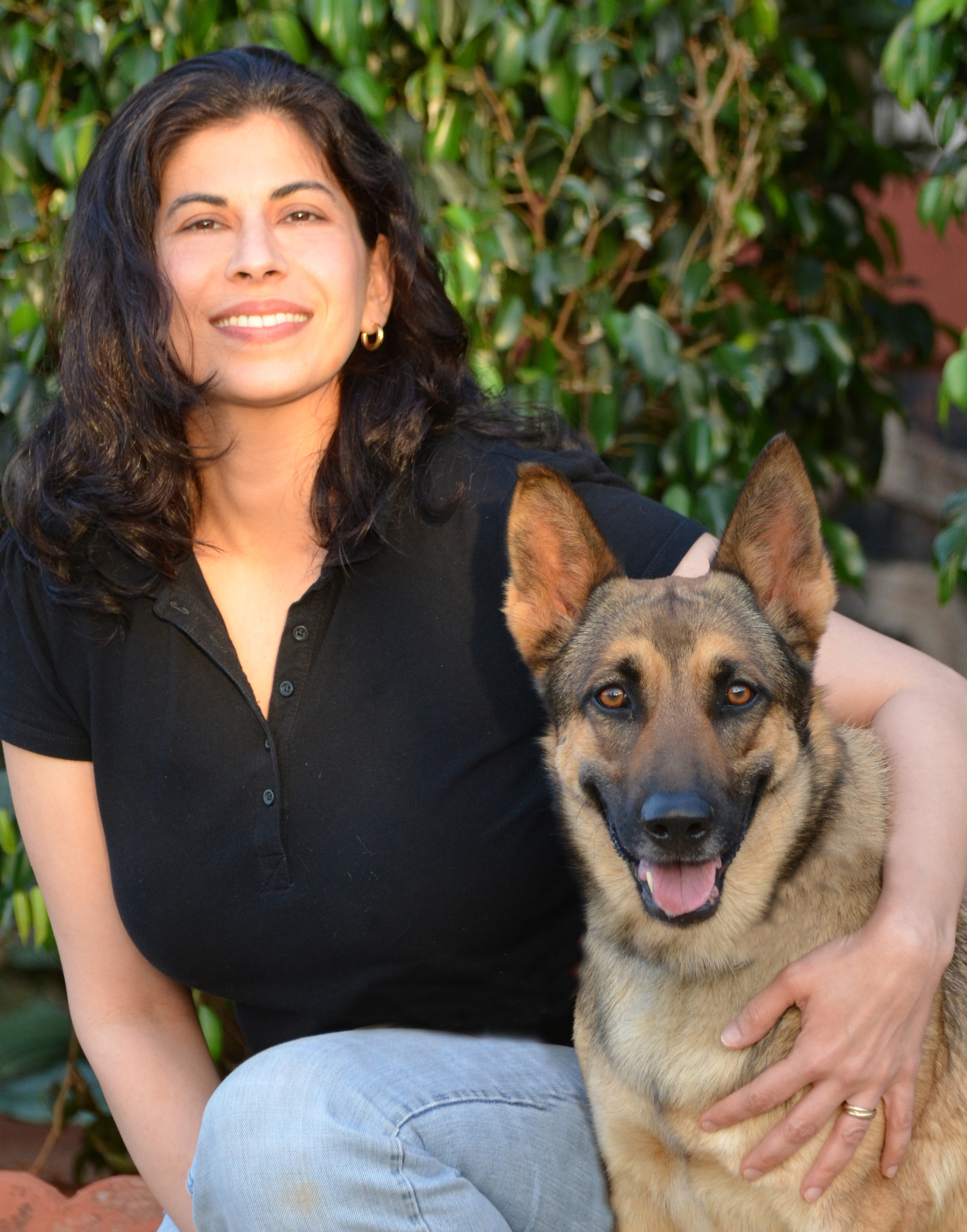 Also, no dog is too young to learn. For puppies, the learning process begins right after they leave their mother's womb. Between six weeks and six months is when the puppies are most receptive to learning. A responsible owner will take advantage of this time. Without guidance, the dog may pick up errant behaviour traits by the time it is six months old. However, the owner can help the dog unlearn their bad behaviour and pick up the good.
More importantly, the owner has to be part of the training process. But how do owners deal with seemingly uncontrollable behaviour? The trick, Shirin argues, is catching it early.
"When owners see early signs of errant behaviour, they should seek professional help. A lot of people come when it's a little too late. People say 'he/she doesn't bite me and bites everyone else, so let's live with it.' However, the day eventually comes when the dog bites them. By that time, the dog has become a bad biter, and it's harder to right the problem. As soon as you see the smallest behavioural issue, go seek professional help from a person who is qualified, knows what they're doing and will be kind to your animal," advises Shirin.
She also adds that the professional cannot be someone who typically pushes animals into doing what we want, submit to our wishes or someone who uses the old training structure based on dominating the animal. These methods are outdated and cause a lot more harm.
Canines Can Care
In 1998, Shirin conceptualised CCC. The organisation spearheaded the trend of Assistance dogs in India, who help physically challenged people to achieve their desire to be independent by performing tasks that are physically demanding—retrieve objects out of reach, switch lights on and off, pull wheelchairs, seek help during emergencies, open doors, drawers, and other similar tasks. These dogs can also be trained to assist the visual and hearing impaired, seek advice for patients suffering from seizures.
"Interestingly, Labradors are very well suited for assistance work. Genetically play-driven, they also possess a great temperament. These factors go in their favour," adds Shirin.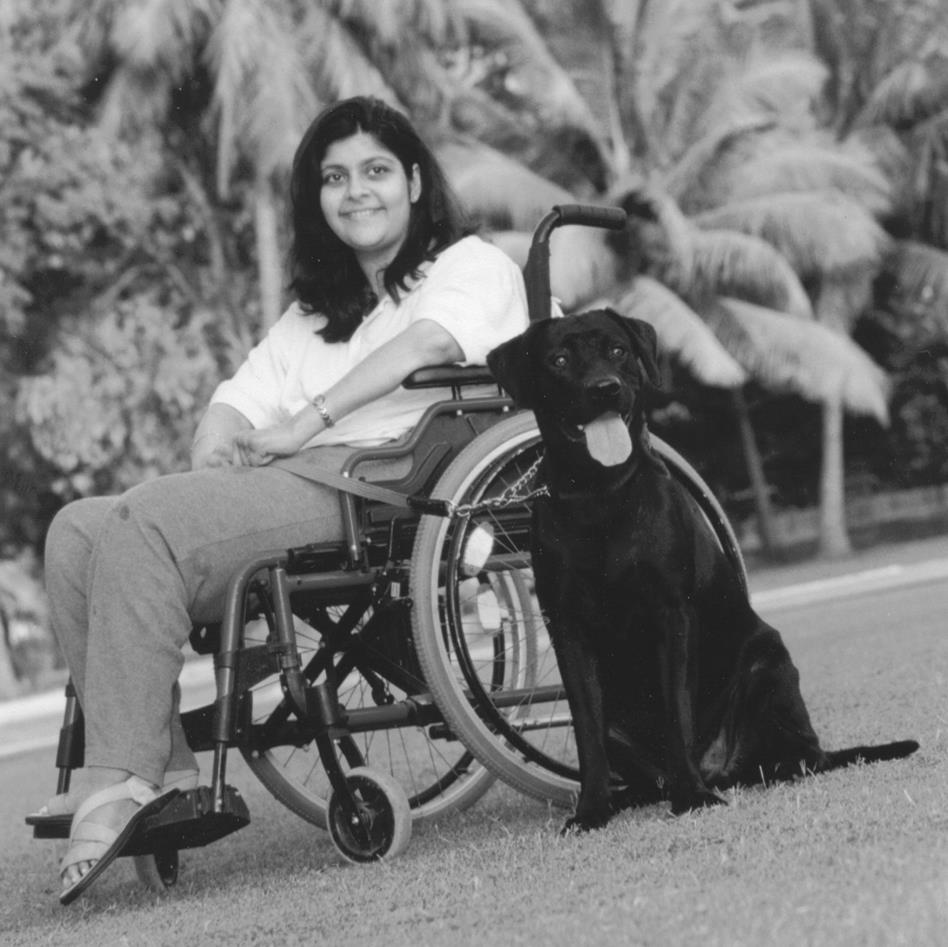 CCC also train civilian dogs for search and rescue work in India. It was the only Indian search dog team to work in the aftermath of the Bhuj earthquake in 2001.
"For search and rescue dogs, we use the same methods for regular dog training. It's all fun and games for the dogs, whether it's assistance or rescue work. These dogs have a high play drive, always wanting to engage with toys and participate in games. We use that as the foundation to train them. Honestly, these dogs don't see these activities like work, but playing a game, whether it's finding somebody or helping a person who used a wheelchair," says Shirin.
For rescue and relief, dogs need quality sensing powers, which a lot of breeds can do like German Shepherds, Belgian Malinois or Cocker Spaniel. There isn't really a breed-specific dog for rescue and relief work, she adds.
The ultimate test
In 2013, Shirin applied for one of the world's most difficult canine exams- the KCAI – Kennel Club of England accreditation Scheme for Dog trainers and behaviourists.
Passing a series of stringent practical and oral examinations, she became the first person in Asia to gain accreditation in Companion Dog Training and Behavioural Training.
"It takes about a year to submit a full application because you have to qualify under certain standards. I filled out about 100 sheets of information on canine training to prove that I was worthy of that level. There are two kinds of tests—behaviour and training. At one time, I received an email from them stating that no one from Europe had qualified. In dog behaviour, there are only six such accredited experts who are pioneers in their field. What they were implicitly telling me was that this wasn't going to happen for me," recalls Shirin.
However, she was determined to go ahead.
"My headstrong motivation threw them into a quandary, and they eventually sent their Vice President to assess me. Over a week I had non-stop exams—practical and oral—which would go on for six hours at a stretch. As part of my practicals, I had to run a training class, where the lady assessed what I was teaching, how were students responding to me, etc. Basically, she was putting me through the paces, ascertaining what I knew and my capabilities. After gruelling sessions, she told me I had qualified. Personally, that was a massive achievement for, and lots of hard work went into it," she recalls.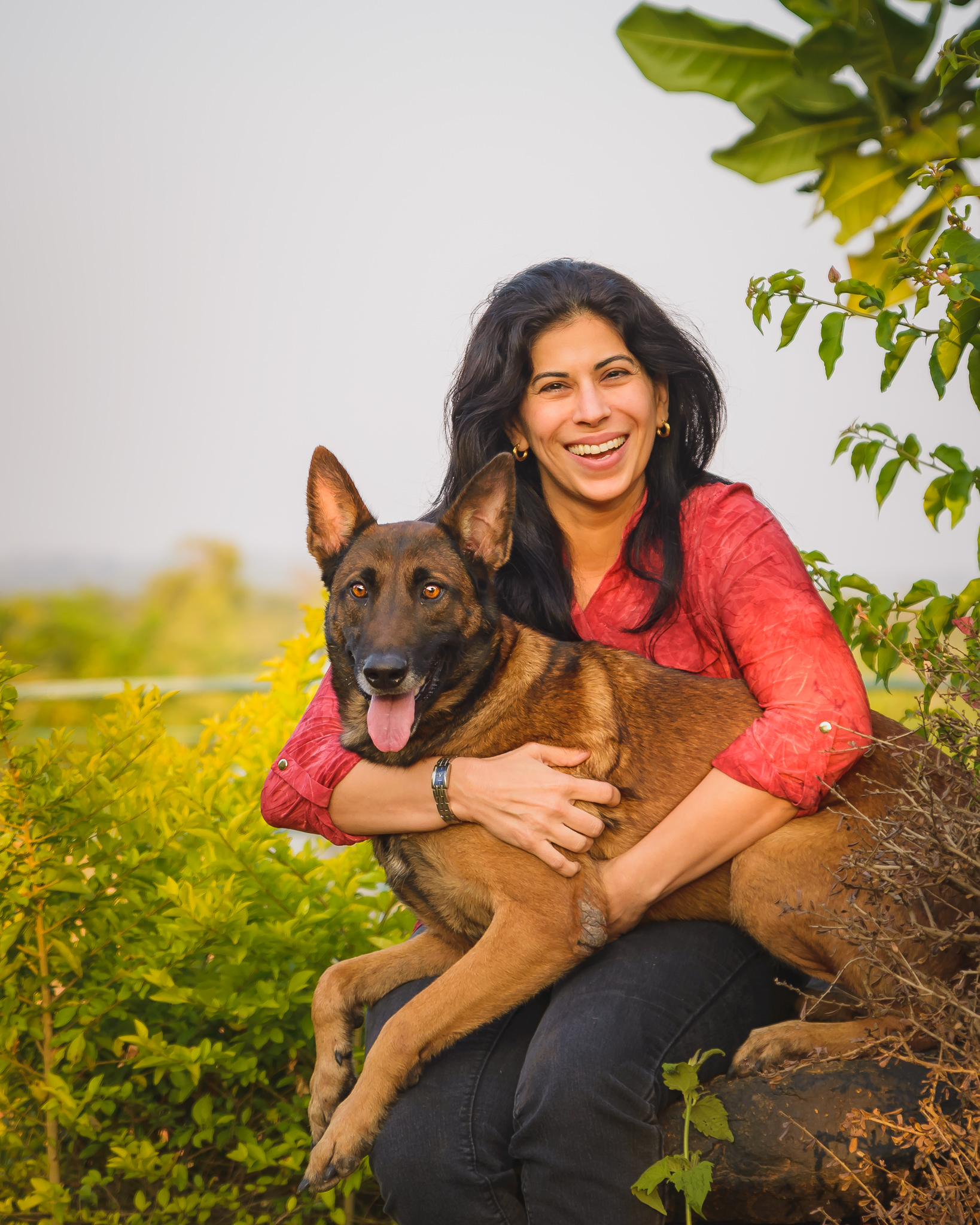 Support for alternative career choice
Today, she is one among nine people in the world to have achieved this special accreditation. Dog lovers in India now can have access to one of the best in the world help them in learning about canine behaviour and training. However, none of this would have been possible without the support of her family and friends.
"My parents were supportive all through. At no point in the journey did they criticise my choice. Their position was, as long as I was learning anything good, and wanted to do it; they would support my decision. My husband was also into dogs when we met. My friends have been amazing. Whenever I meet them, they always say 'we always knew you would follow this line of work.' Everyone has been very supportive, and I'm fortunate because not everyone has that luxury," she says with real clarity.
Also Read: Stray Rescued by Cop Outperforms Pure-Breds, to Join Elite Dog-Squad!
What Shirin did was take that support and utilise her skills to bring happiness to not only dogs, but also those who need them the most. This is humanity at its finest.
(Edited by Saiqua Sultan)
Like this story? Or have something to share? Write to us: contact@thebetterindia.com, or connect with us on Facebook and Twitter.
We bring stories straight from the heart of India, to inspire millions and create a wave of impact. Our positive movement is growing bigger everyday, and we would love for you to join it.
Please contribute whatever you can, every little penny helps our team in bringing you more stories that support dreams and spread hope.