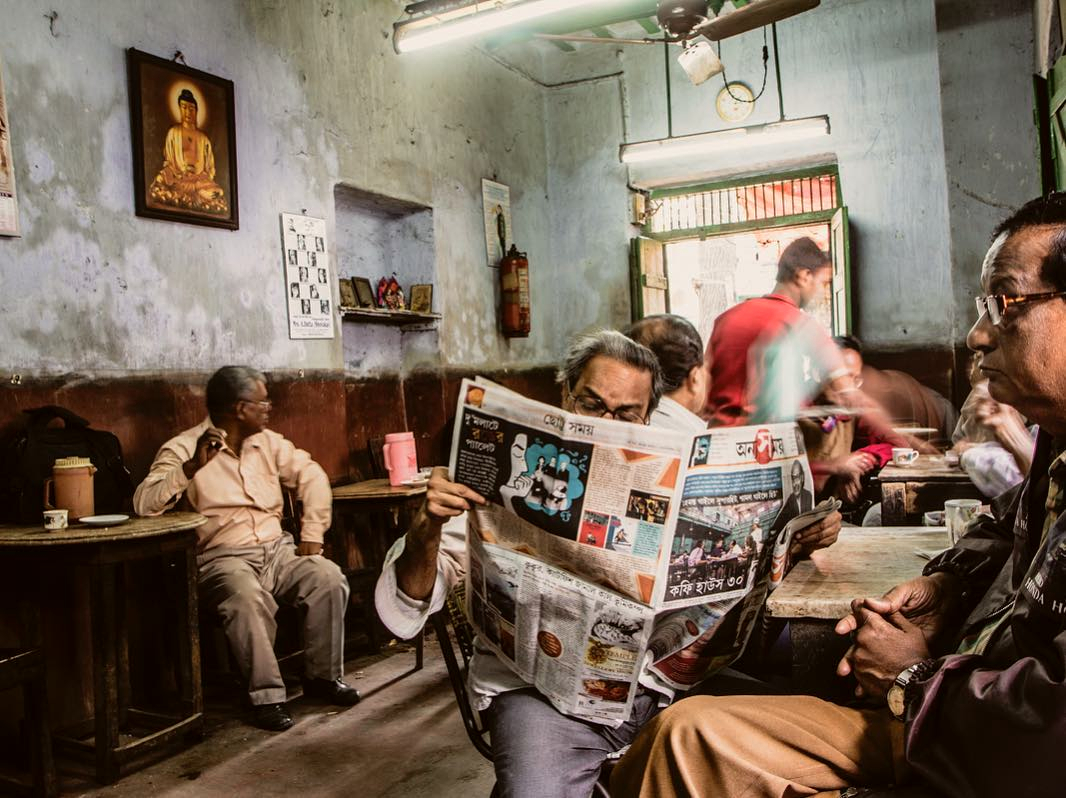 It may be their old-age charm or the fact that they serve food driven by taste and taste alone, but Kolkata's 'ka-beens' can make true-blue Calcuttans turn into poets even after 150 years! #FoodSecrets #IconicEateriesOfIndia
As the stomach impatiently growls for attention, my hand reaches out to grab the phone. A few clicks, and moments later, my delicious sustenance is on the way.
This is the recurrent scene in the life of a modern-day foodie, where the act of eating, much like relationships and conversations, is more of a digital experience.
It's fast and convenient, some say, while others argue that eating out is a rather expensive endeavour.
Yet amidst the arguments, my mind drifts back into the sweet nostalgia of dimly-lit curtained corners, where heated debates were laced with smoky cutlets and steaming cups of tea; where it was never only about the food, but about the people, the 'adda' and experience.
And, that is precisely what led to the inception of 'cabin' culture of Kolkata—marking the beginning of the food phenomenon that the city is popularly known for.
Partitioned with plywood and adorned with thin veils of privacy, these 'ka-beens,' as articulated in Bengali, ushered in a culture of eating-out among the middle class.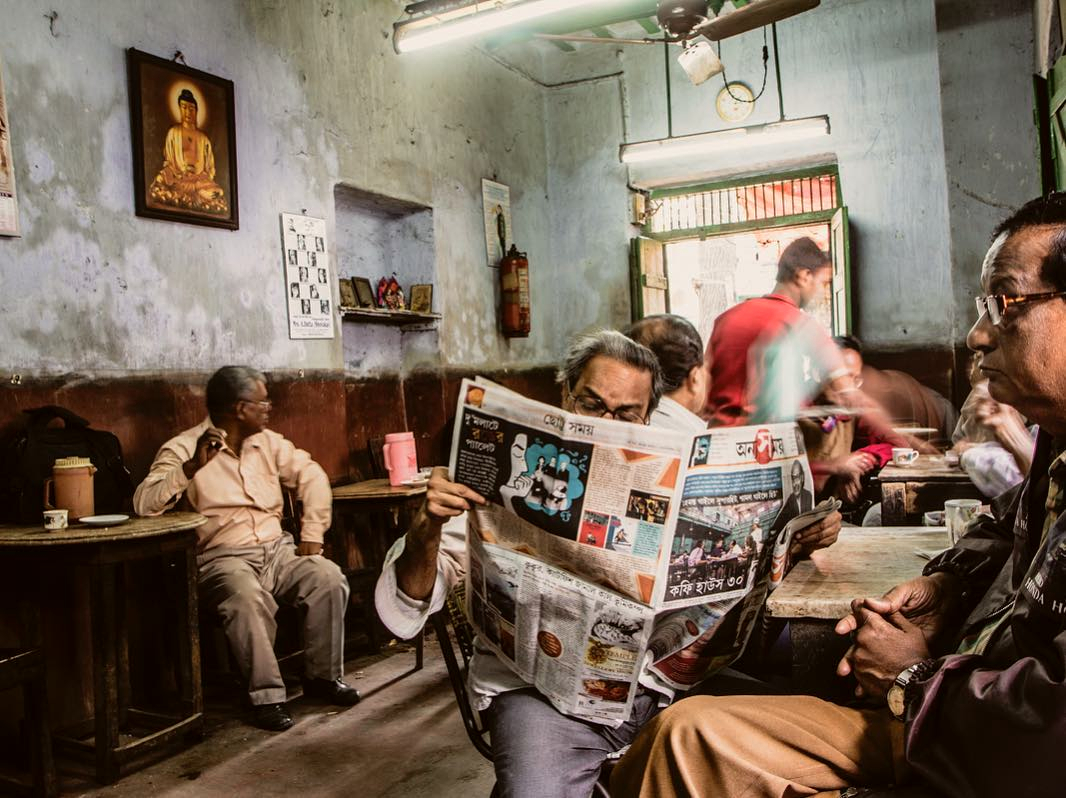 These were places where the progressive, as well as the conservative members of society, would gather to relish on plates of gastronomic wonders.
Interestingly, some historical accounts claim that these establishments also enabled women from 'respectable' and conservative families to eat out while avoiding the public eye.
However, over the years as the veils of orthodoxy were brought down by the wind of intellectual progress, the places emerged to become hotspots for laid-back conversations as well as cultural and political discourses, all infused with culinary finesse.
Here are five such 'ka-beens' that can surely take you on the gastronomic time travel journey you've been craving for.
1. Cafe
Located at one of the busiest and noisiest intersections of the city, Cafe magically serves as a portal to the yesteryears.
Hidden behind tall iron-grilled windows and decorated with simplistic old wooden chairs and windows, the place with 20-odd dishes ranging from fish or chicken Kabiraji to mutton chops has been serving its patrons for the past 80 years.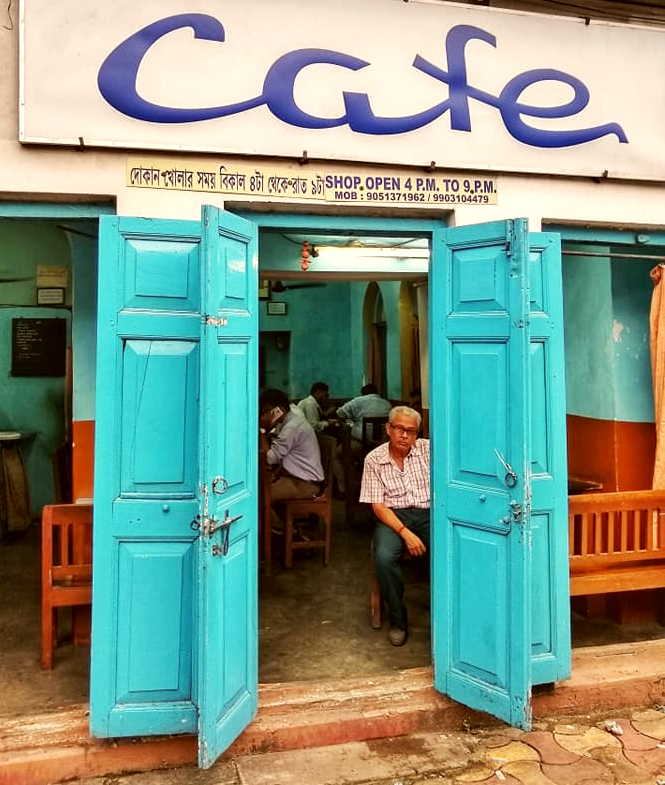 Gifted to Amarnath Banerjee back in 1939, it has been passed down from one generation to the other. Although the current owner, Siddeshwar Banerjee lives in the US, Cafe continues to be successful thanks to the care of trusted workers and customers.
A common adda joint for college students, especially those studying in Asutosh College, it boasts of having served several iconic individuals like poet Dinesh Das, footballer Chuni Goswami, author Mahasweta Devi and many more.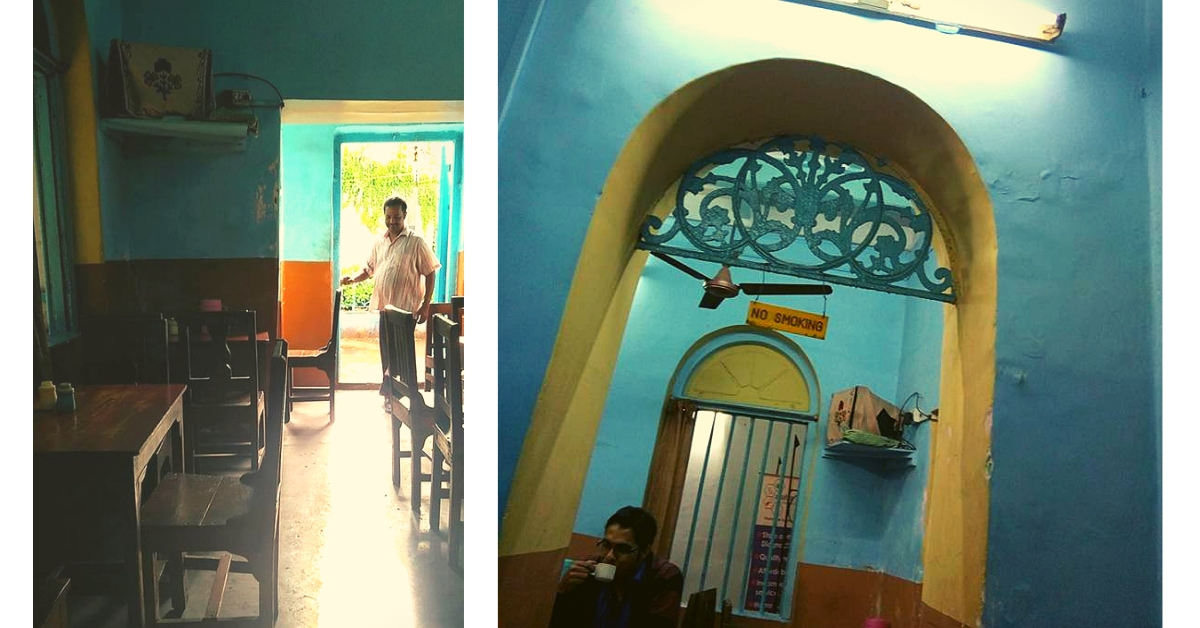 What makes it even more alluring that world behind the tall windows and old brick walls is different. Despite the cacophony and chaos outside, there is a soothing hush the moment you step inside.
2. Basanta Cabin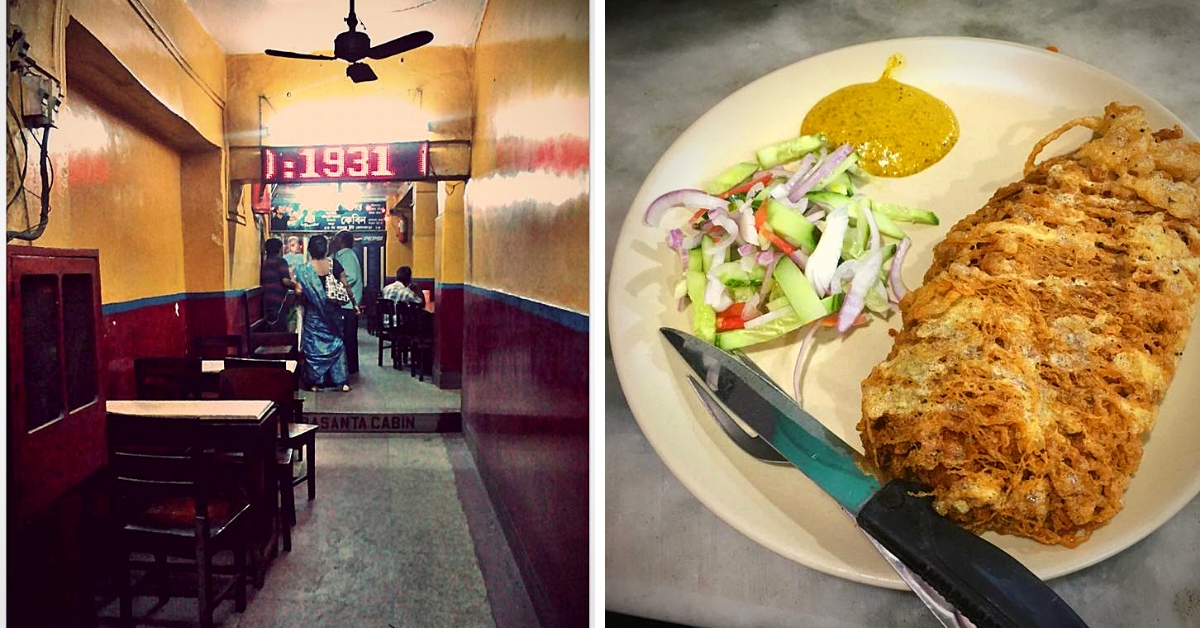 Several accounts claim this cabin to be the birthplace of Kabiraji, a cutlet coated in beaten egg and breadcrumbs and deep-fried to crisp.
As the story goes, the head chef of Basanta cabin took up the challenge to impress Rabindranath Tagore, after the poet expressed his dislike for the usual recipe.
Switching the usual biscuit coating with eggs, he came up with a legendary dish, which has since been the most popular one across all cabins in the city.
Located amid busy bookstores stores of 'boi-para,' or College Street, the walls of the 129-year-old establishment have been ravaged by time and ignorance.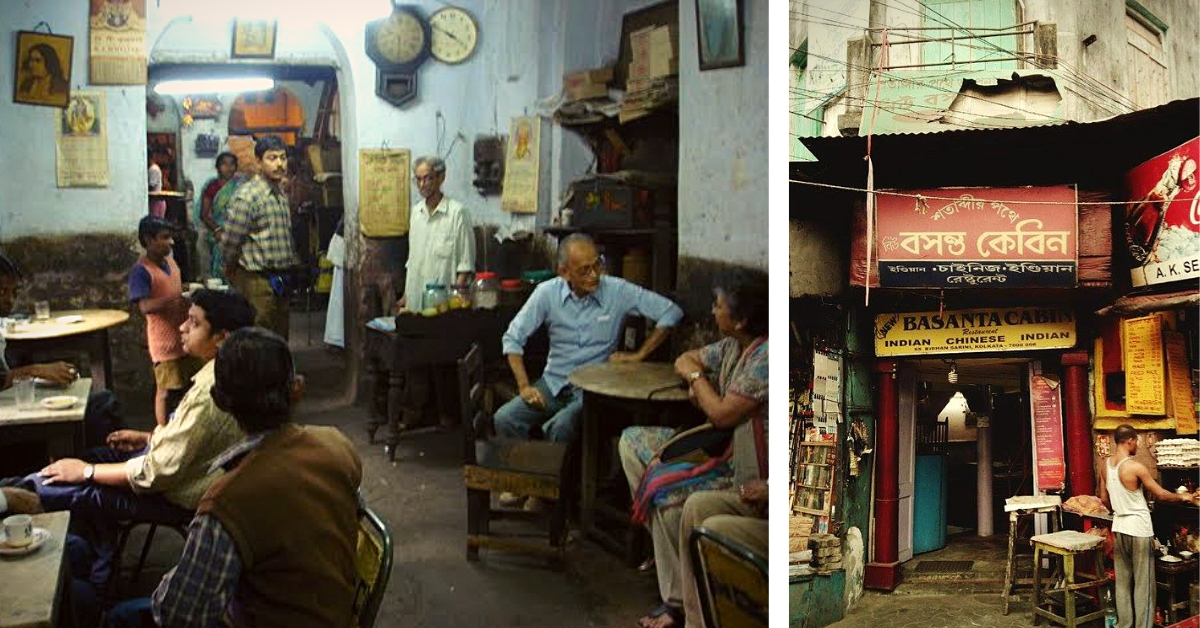 Even so, every day hordes of people from all walks of life flock to its doors bewitched by the fragrant smell of fish kabiraji, Mughlai paratha and aloo dum!
"Many new cafés and restaurants have opened in the area. Some of them even serve similar dishes. But, places like ours sustain based on years of love and the relationships built over food and conversation. Our recipes could be replicated, not the love we pour into our dishes!" Amarnath Roy, the current owner, proudly told TBI.
3. Niranjan Agar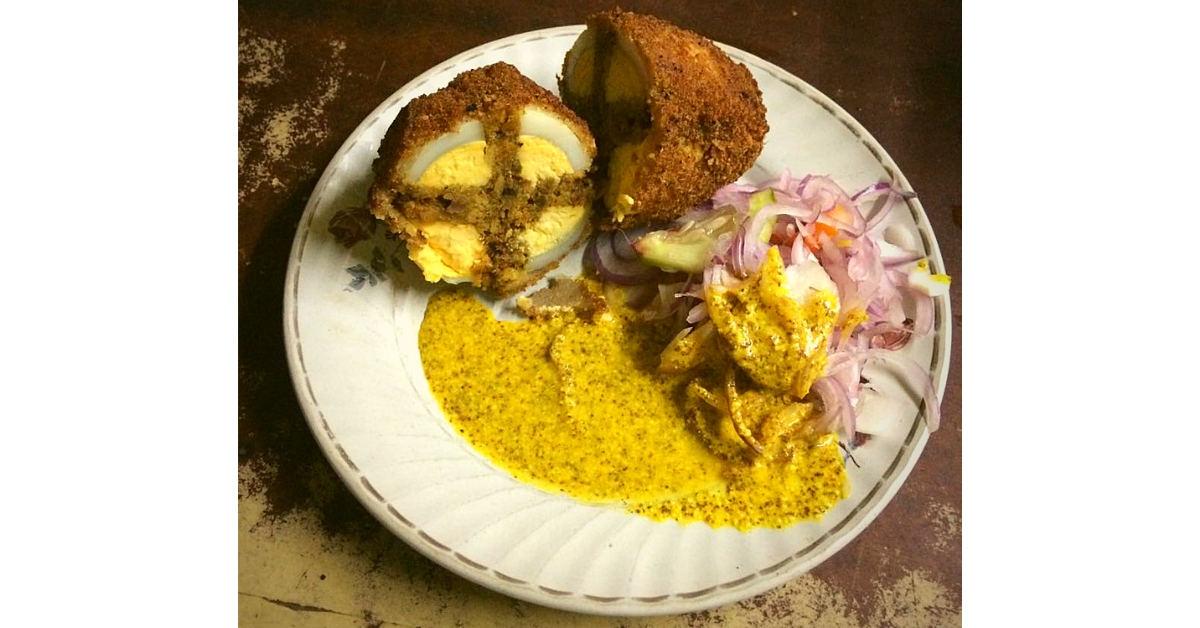 This cabin was established in 1922, and here, calling out for the devil, that too, at the peak of noon, is a standard affair.
This 'devil' is a local version of a scotch egg recipe known as dimer (egg) devil, which comes with a crusty exterior and a luscious meaty surprise inside served with a smooth paste of kasundi (Bengali mustard sauce) and curd.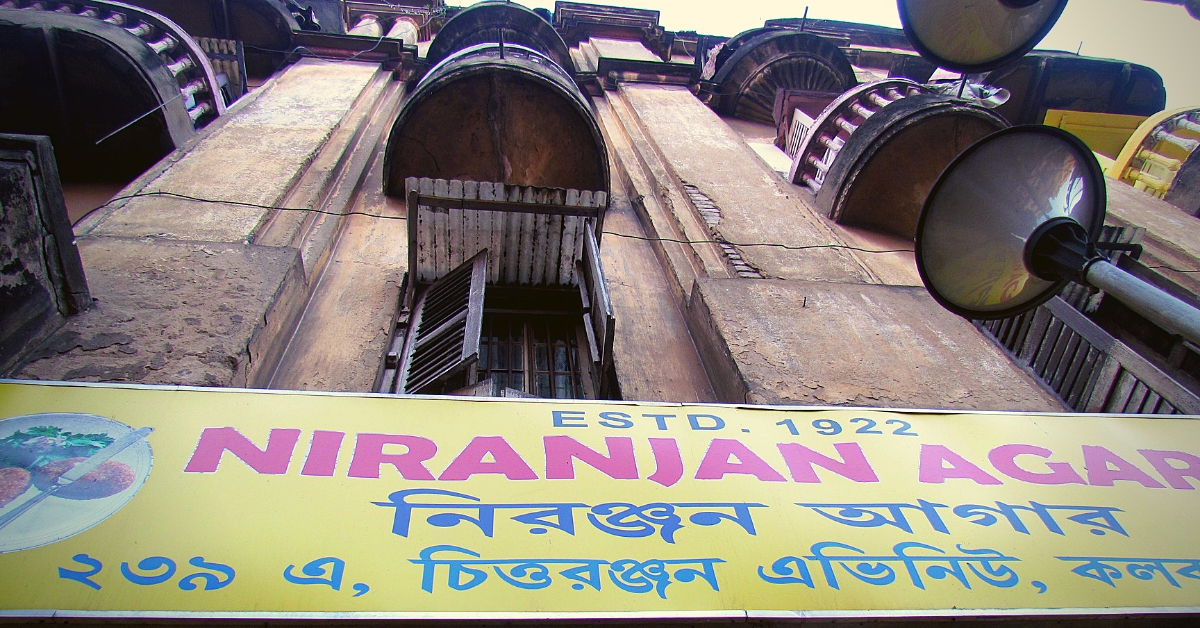 Niranjan Agar, however, adds another twist by using duck eggs instead. Their version is a sweet and spicy one served with generous dollops of sauce, and finely-sliced onion salad served in the quintessential white porcelain plates.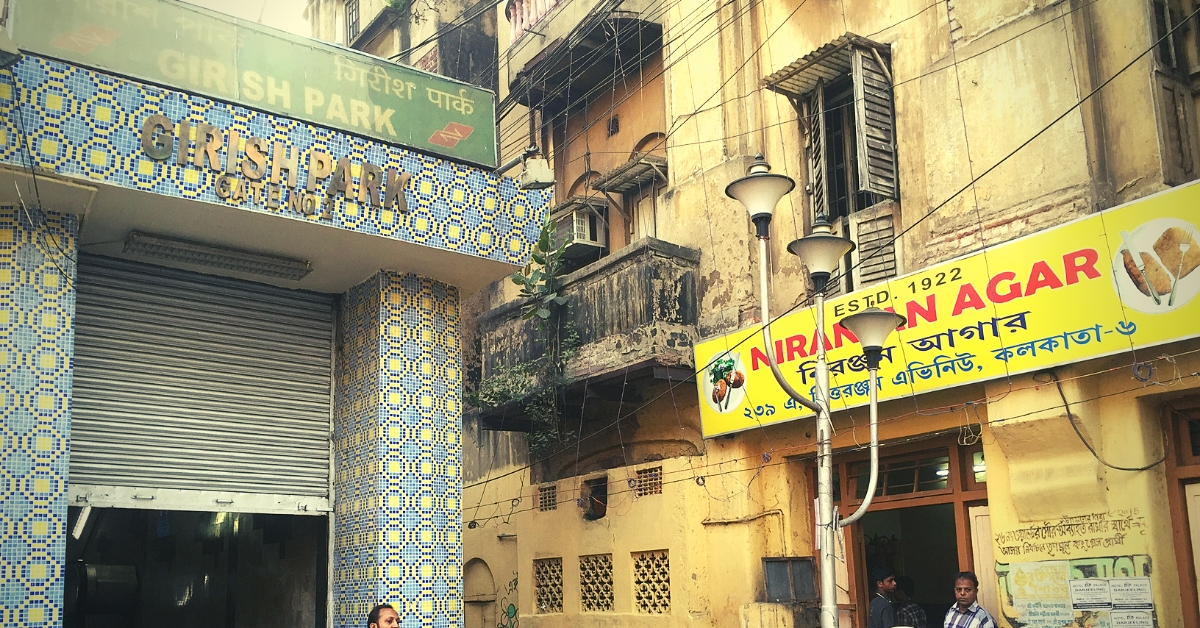 4. Fern Hotel and Restaurant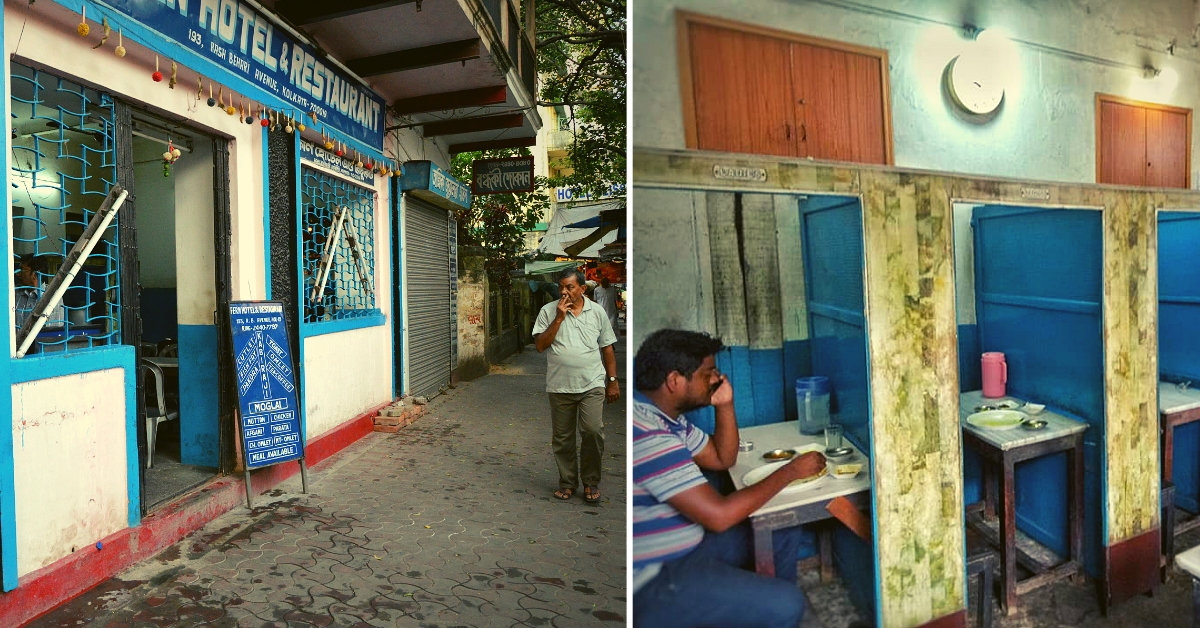 Famed to have featured in prominent Bengali films like Kaal Purush (with Mithun Chakraborty) as well as the recent Shaheb Bibi Golaam (2016), the 81-year-old place is one of the few to have retained its original structure of partitioned 'booth-cabins' that ensure one feasts in private.
"While most cabins no longer have them, we are proud to have held on to our booths. They were havens for ladies who lunched alone or with their other female friends in the 60s. Now, families who visit enjoy the privacy and can enjoy a meal away from the noise of Gariahat traffic," manager Jishu Sen, said to The Hindu.
5. Mitra Café
One of the most famous cabins in the entire city, Mitra Café has been in business since 1920 and is continuously expanding to keep up with the burgeoning eateries around it.
However, the secret to having survived the test of time lies in the name, says staff member, Bikram Das.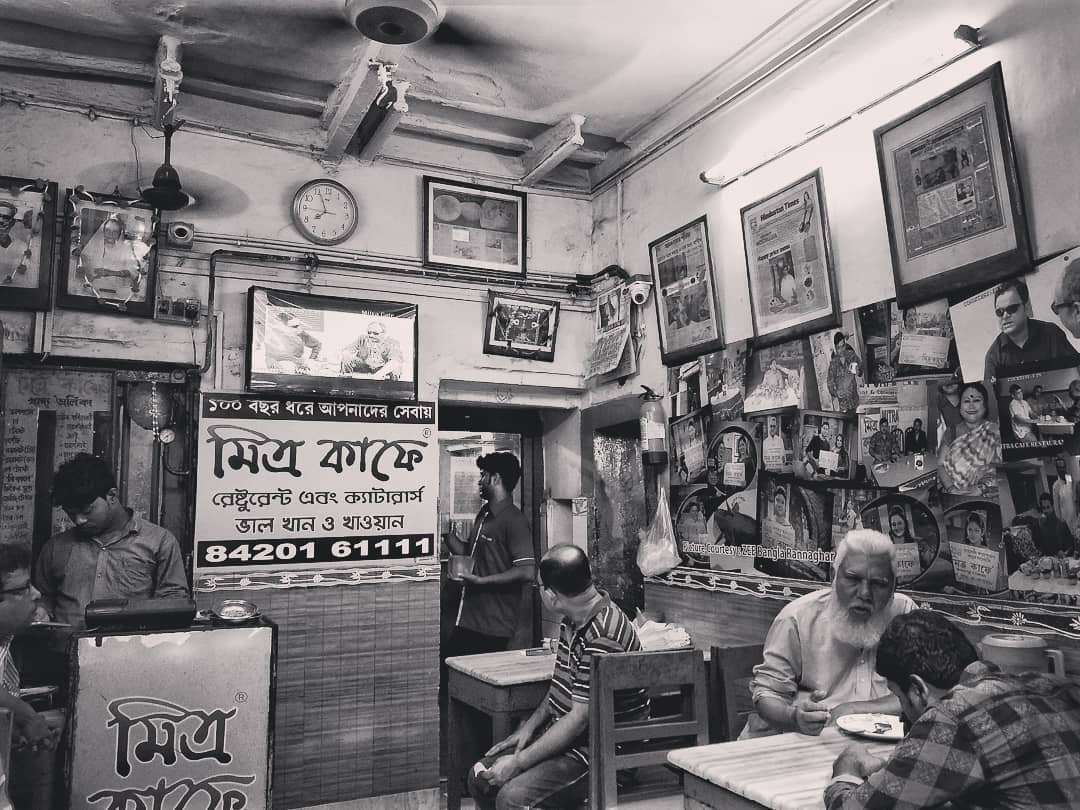 "The place was given to Sushil Roy by his friend, Ganesh Mitra, as a token of friendship and so to immortalise that, this cabin was named Mitra Café. Over the years, it has emerged to be a symbol of 'mitrata'(friendship). While young people do come, our loyal customers are mostly in their 70s and 80s," he informed TBI.
Known for its brain chops, gondhoraj lime chicken pakoras, fish kabiraji and the chocolate pudding, the iconic cabin of Sovabazar, is now under the ownership of Tapas Roy.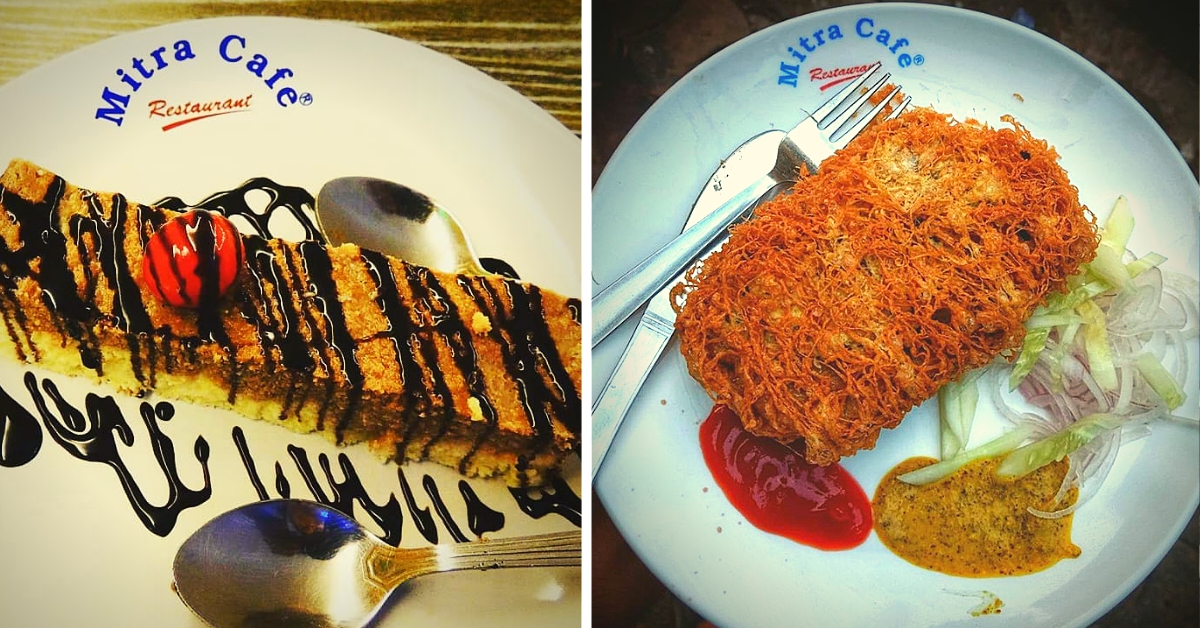 With two seating spaces, one the traditional outside space with old wooden furniture, and the fully air-conditioned space inside, the cabin is evolving to accept new trends while preserving the old-world charm.
---
Also Read: A Taste of Nostalgia: 24 of India's Most Famous Pre-Independence Eateries
---
Pitted against the glitzy cafés and fine-dining restaurants, the cabin culture might be facing threats of oblivion today, but the firm belief of the owners that love and friendship triumphs all, is a genuinely inspiring and refreshingly optimistic take!
(Edited by Gayatri Mishra)
We bring stories straight from the heart of India, to inspire millions and create a wave of impact. Our positive movement is growing bigger everyday, and we would love for you to join it.
Please contribute whatever you can, every little penny helps our team in bringing you more stories that support dreams and spread hope.