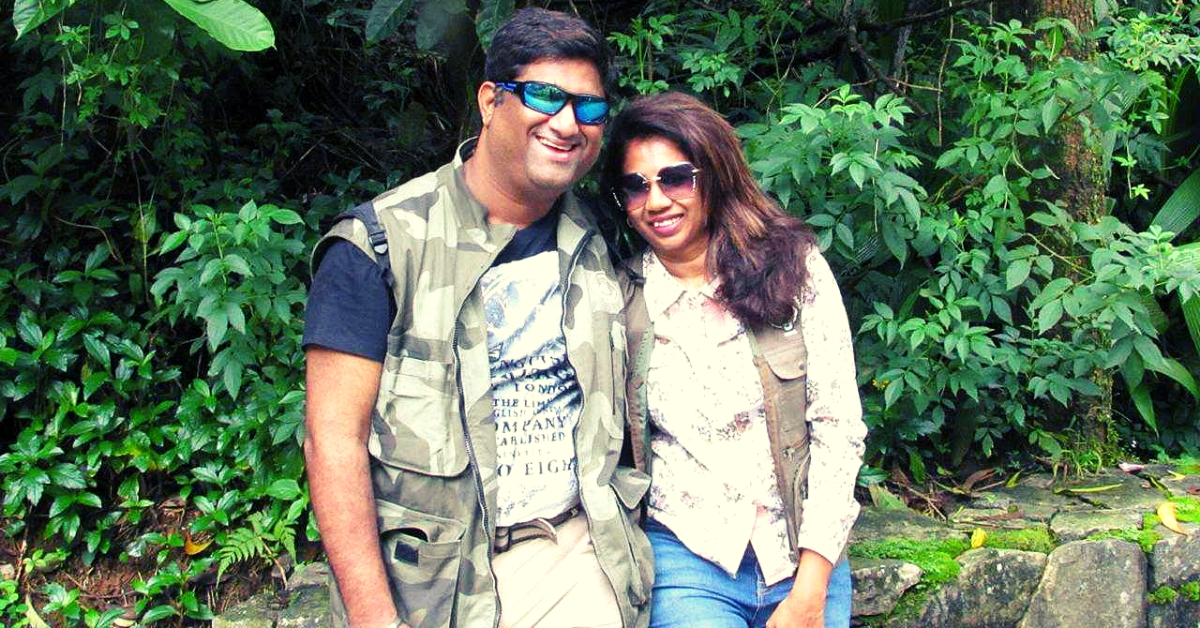 "Do not panic. Your bully wants you to feel threatened. If you feel afraid or anxious, avoid replying to them at that moment."
On 10 December 2018, a Cuddalore resident committed suicide. She had been married for seven years and had a four-year-old child.
While using a karaoke app, she became friends with a man in Dubai, who was sending her morphed pictures, threatening to share them on social media. He said he would visit her home on December 10, show the pictures to her husband, and marry her.
Terrified of the repercussions on her family, the victim confided in another male friend.
While this friend managed to get all her morphed pictures from the blackmailer, instead of helping the woman, he too began harassing her.
Helpless, the woman took the drastic step of killing herself.
This is not the only case that shows you the dark side of the internet, especially since cyberbullying and financial frauds are on a constant rise.
The Better India got in touch with a husband-wife duo who strike down cybercrime miscreants and counsel victims.
Meet Nirali and Ritesh Bhatia.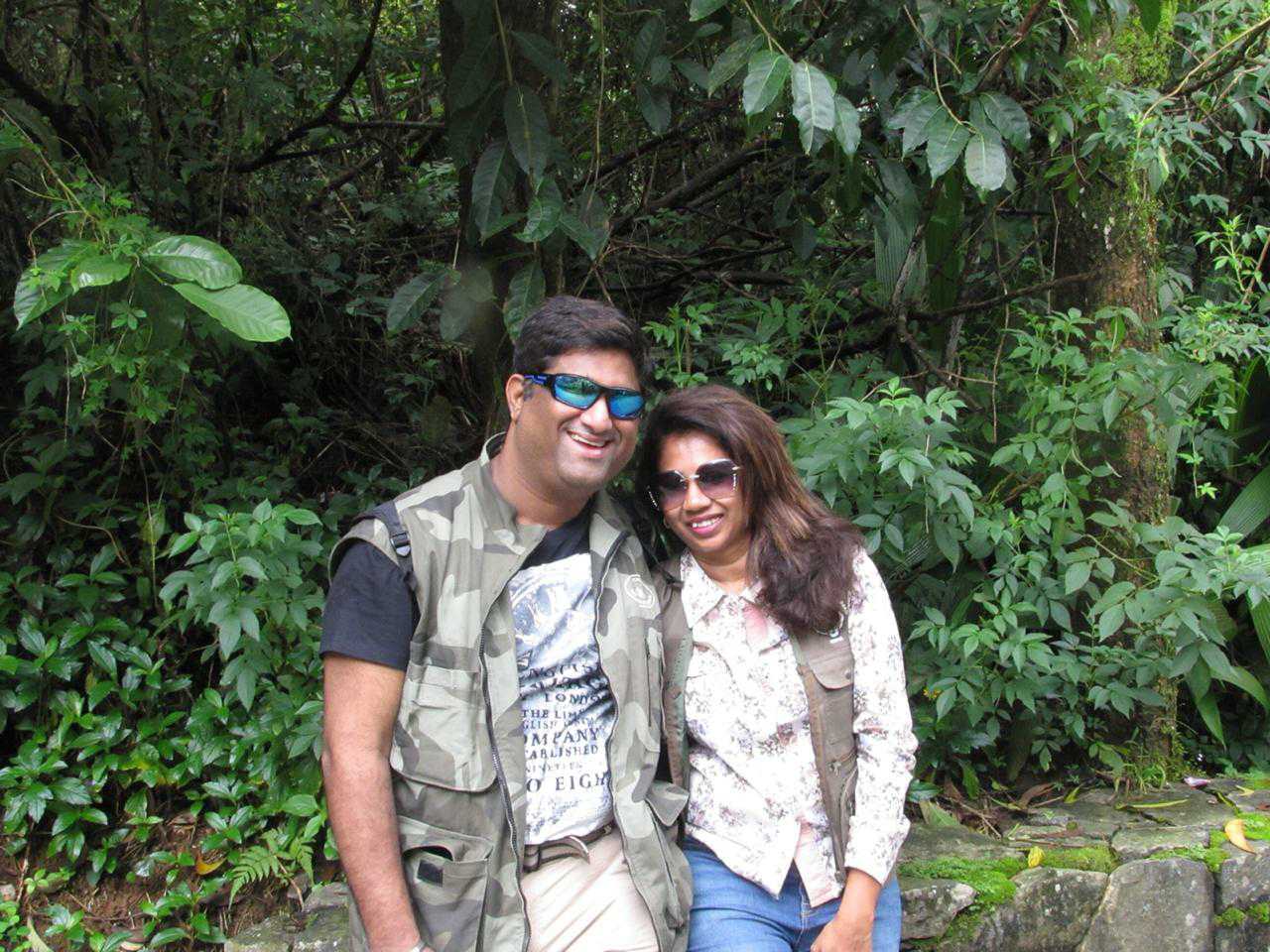 Nirali and Ritesh first met when in 2001 while working at a web development firm in Mumbai. Known as V4WEB, the company was co-founded by Ritesh. Specialising in creating websites, Nirali, an IT professional, joined him. Together, the two had a career in digital media for twenty years.
Ritesh was getting numerous cases of cybersquatting and website hacking. He decided to venture into cybercriminal investigations and forensics. Nirali, who moved on to co-owning V4Web, also became a US-certified usability analyst. She studied the websites' visitors and started net profiling.
What makes users click on a website, why people post what they do on social media, what makes them react in a certain way, what causes them to engage in a particular manner… She delved into such intricacies of the internet universe and the people who reside there.
Six years ago, she decided to pursue counseling psychology and help victims of cyberbullying and frauds.
The couple hogged the limelight after their TV debut on MTV's award-winning show, Troll Police. Hosted by Rannvijay Singha, Nirali was the show's official therapist and on-set counsellor, while Ritesh was the cybercrime investigator. The show caused celebrities to face their most abusive online bullies, while the couple tracked them down.
It wasn't easy.
"It is time-consuming and difficult to track these anonymous keyboard warriors when all you have is their social media handle," Ritesh begins, while speaking to The Better India.
He continues, "Most times, these handles are fake. The production house would give me 15-30 profiles and I would speak to Nirali while analysing them. I would gauge their interests and befriend them. Over time, when I earned their trust, they would give me a number, which I would pass on to the Troll Police team."
There were times when the trollers wouldn't reply. Since they were on the medium to troll a public figure, they knew that interacting with someone might expose them.
There was always a risk of the process backfiring if any of the trollers showed signs of social deviation. The duo had to ensure that the people brought on the show weren't clinical cases. At the end of every episode, Nirali would brief the participants.
Ritesh says, "We had 100 per cent success. The show went on to prove that invisibility on the internet is just a mirage. So be careful of what you post. There are always ways to track you down."
Cases in India

I speak to the duo at length about the cases that plague internet users in India, both old and young. To my surprise, they bring up a range of issues.
Morphing – A special effect to change or morphs one image into another through a seamless transition.
Honey trapping – Using romantic relationships for an interpersonal, political or monetary purpose to cause harm/damage to a party in the affair.
Vishing: The telephone equivalent of phishing, it refers to using the telephone to scam the user into surrendering private information that will be used for identity theft.
Hacking: Unauthorised intrusion into a computer or a network
Cyberbullying: Using the internet, e-mail, cell phones, social media or pictures to harass, threaten, embarrass, or target a person.
"On paper, we are moving towards a digital India, but the sad state of affairs is that we aren't moving to a digitally-educated or literate India," says Ritesh.
Honey trapping and social media addiction among seniors
Nirali speaks to me about an 82-year-old client from rural Maharashtra who landed up losing a lot of money (his pension) to a 'lady' he fell in love with on Facebook.
She adds, "We've had cases where families were on the verge of breaking due to social media platforms, or where older citizens were severely addicted to their phones. They have anxiety and panic attacks when the WiFi stops working. If their children are abroad, they get addicted to the virtual world. Many of them, pushed by loneliness in the real world, try to find love and acceptance in the virtual world. It is heartbreaking. So, they need to be counselled carefully."
Harassment
She also adds how users cross the thin line of harassment without realising how their comments affect someone at the receiving end.
"One of our cases was that of a woman who was constantly receiving comments on her profile picture. Until she realised that it was her sabziwala behind those comments. When she confronted him, his quick reply was, 'Accha hi toh message bheja, Bhabhi.' (I sent you a nice message, madam.) He was unaware that he had crossed a line and harassed the woman, and one complaint away from cybercrime."
Apart from creating awareness about how a victim should report a crime, it is crucial to explain what it takes to stumble on one.
Morphing
Many cases that the duo receive are from anxious teens and stressed college students at the receiving end of bullying, hacking, morphing and fake IDs.
"I have had 13 to 17-year-olds writing to me. Shaken up by bullies online, threatened by the circulation of morphed photographs, many of them have expressed suicidal thoughts. And they do not know who to seek for help. They ask me if they can call me. I speak to them at length. Once I have earned their trust, I encourage them to get a parent on board, meet me or seek any professional help. But the key is to not pressurise or overwhelm them. I assure them that we will sail them out of their trouble."
---
You May Also Like: 22-YO Mumbai Woman Turns Skywalk into Classroom; Teaches Kids of Beggars for Free
---
Nirali and Ritesh have conducted over 100 awareness sessions in colleges, universities, public spaces, and rural areas.
Threats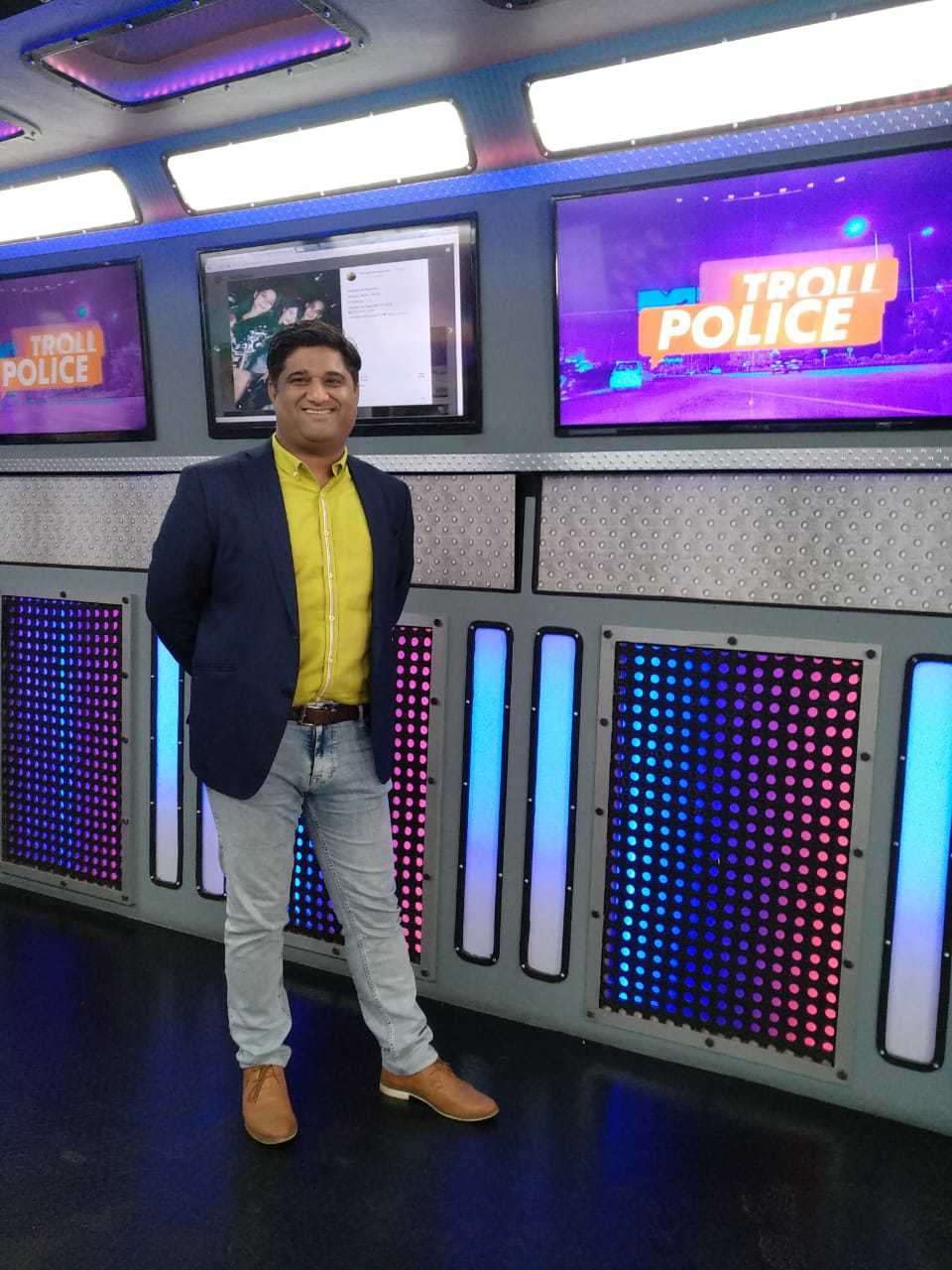 Do they face any threats as part of their work?
Ritesh answers, "I remember cracking down on one of the largest WhatsApp group circulating child pornography. It was not only illegal but also morally disgusting. I told the group participants that they were breaking the law, and they told me to leave the group if I didn't like it. I was aghast. I received support from the Maharashtra Cyber Cell to strike down on them."
However, months later, he realised that the group continued to exist. One of the members learnt that Ritesh had reported the group and their activities, adding, "He began to harass me, saying that he would find and hurt me."
Tips for tackling bullies. The experts speak: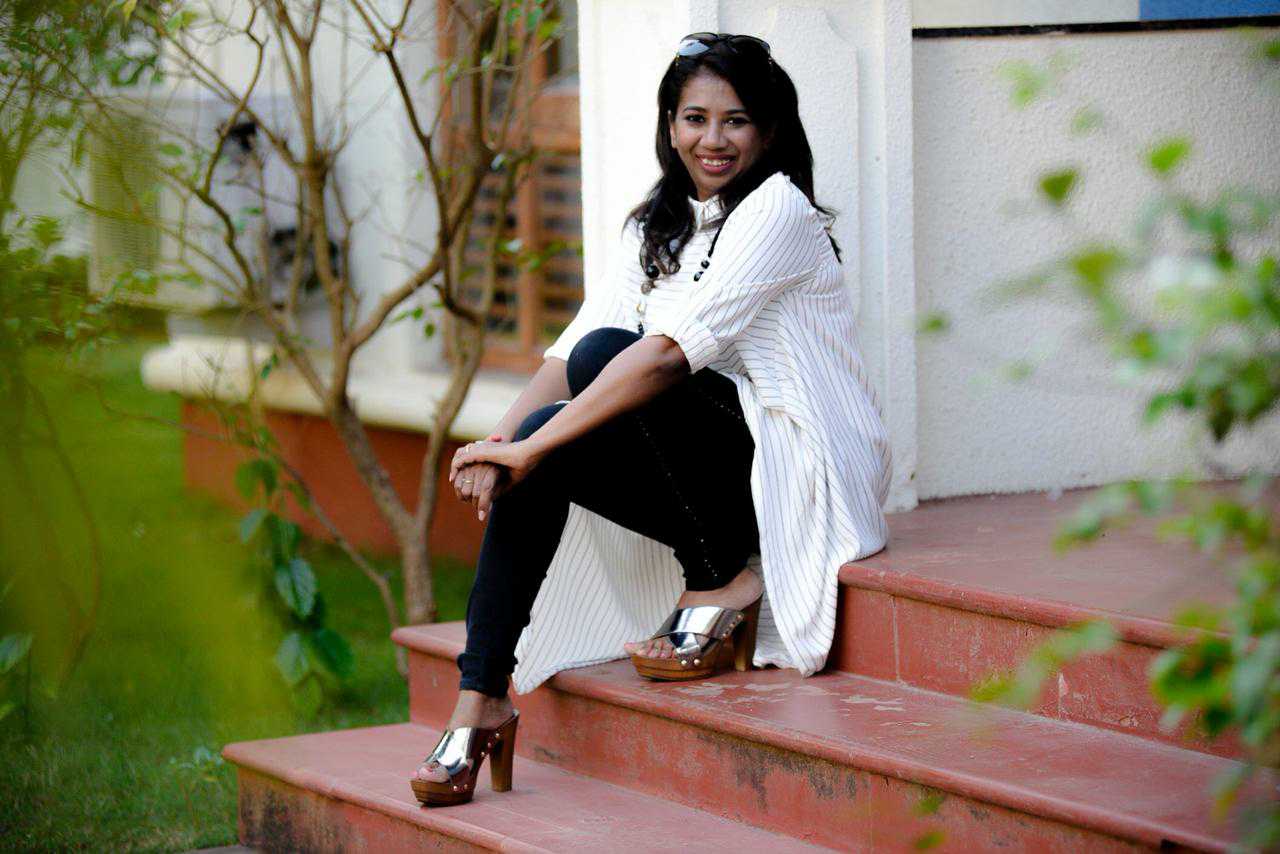 If you have been a victim of cybercrime or bullying, remember:
Do not panic. Your bully wants you to feel threatened. If you feel afraid or anxious, avoid replying to them at that moment.
Always keep the evidence. Take screenshots of all the comments, posts, exchanges and then BLOCK the bully.
In the event of a morphed photo, get in touch with your friends and publicly shame your blackmailer before they get to you. If your friend is a victim of morphing, gather around them with the rest of your group, extend support on social media, shame and report the perpetrator.
Maintain cyber hygiene. It is a misconception to think that your post will never be found. Have a meaningful and responsible online presence, which will make you proud when you look back. Remember that whatever you post has a permanent place in cyberspace.
Your online presence is evaluated by universities and prospective employers. Use apps like Rethink, which will prompt you to reconsider each time you type an impolite word.
Don't take your fights to the internet. A classroom or an office is limited space, but when these fights are thrown open in cyberspace, things can get dangerous.
Do not think you are invisible when you type nasty comments on a screen. You can be tracked down.
How can the government, public, and private institutions help?
"Since technology is growing at a rapid speed, financial frauds too have become common. By the time people got used to cash transactions, cheques came in, then net banking, and now digital wallets. People hardly had any time to adapt to many of these," says Ritesh.
While banks certainly spend a long time convincing people to open accounts with them, they often do not spend enough time on customer awareness.
Cyber insurance could be one way to help victims in the event of financial fraud, so the onus is not entirely on the user or account holder, the couple feel.
Ritesh also suggests educating senior citizens about using an ATM for the first time. Often overwhelmed in such situations, they fall prey to miscreants and share their ATM PIN and CVV number. The simple encouragement from an accompanying and trusted family member can prevent this.
The role of the media is crucial is highlighting frauds and educating citizens about solutions. If media portals do not have the bandwidth, perhaps the Finance, HRD, Law and IT ministries could come together to launch a channel to do the same, he states.
The couple conclude, "Merely going digital is not enough. We can only be proud when we say that we are a digital as well as a cyber-literate India."
If this story inspired, you get in touch with Ritesh Bhatia on ritesh@v4web.com or write to Nirali Bhatia at askme@niralibhatia.com.
(Edited by Shruti Singhal)
Like this story? Or have something to share?
Write to us: contact@thebetterindia.com
Connect with us on Facebook and Twitter.
We bring stories straight from the heart of India, to inspire millions and create a wave of impact. Our positive movement is growing bigger everyday, and we would love for you to join it.
Please contribute whatever you can, every little penny helps our team in bringing you more stories that support dreams and spread hope.
Tell Us More